Best Time To Visit Gangtok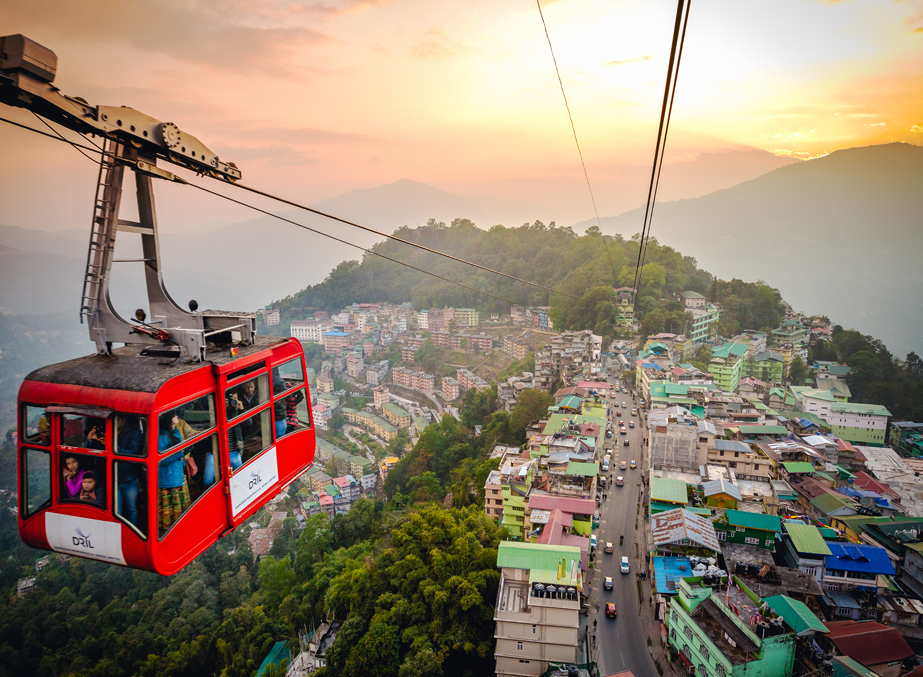 Gangtok- The destination with varied hues!
Gangtok is a fascinating destination that offers a variety of tourists attractions. There is something or the other for every kind of traveller. This hill station is ideally located at an altitude of 5,500 feet in the north-eastern state of Sikkim. It also serves as the capital city of this state which is aptly called India's first "100 percent organic" state. Gangtok attractions include picturesque landscape, ancient Buddhist monasteries, breath-taking views of Mt. Kanchenjunga (third highest mountains in the world), dense forests, gushing waterfalls and pleasing climate. Gangtok is a city where plastic bags are banned and the public toilets are quite well maintained.
Suggested Read: Places To Visit in Gangtok, Things To Do in Gangtok & How To Reach Gangtok
Best time to visit Gangtok
Gangtok is a lovely destination and can be visited at any time of the year, however, each season here comes with its own unique beauty and advantages.
Gangtok in Winters (October to February)
Winter is a great season to visit Gangtok as the temperature is generally above 4 degree Celsius on most of the days. It's pleasant and you can roam around at any time during the day without worrying about feeling hot. Its surroundings look picture-perfect with snow-capped mountain peaks. It becomes quite cold during December and January and the temperature even drops below 0 degree Celsius.
Complete Winter Weather Information by Month: October, November, December, January & February
Gangtok in Spring (March to April)
It is one of the most favorable time to visit Gangtok. The weather is salubrious and the skies are clear. Spring is the time when Gangtok gets peppered with colourful flowers of different varieties making it look like a paradise. Enjoy views of might mountains and plunge into exciting adventure activities.
Complete Spring Weather Information by Month: March & April

Gangtok in Summer (May to June)
During summers, Gangtok weather is relatively warm in comparison to other seasons. The average temperature during the day is around 22 degree Celsius and at night it is around 7 degree Celsius. However, during summers you will find many tourists here because of the summer vacations. So you might find it a bit crowded. During this time West and North parts of Sikkim are more pleasant. In May, Gangtok serves as the venue for the wonderful International Flower Festival celebrating a wide variety of exotic flora native to this region.
Complete Summer Weather Information by Month: May & June

Gangtok in Monsoon (July to September)
Although Gangtok has its own charm in monsoon, but travellers need to be careful as there are chances of landslides. It is advisable that one should stay updated on news before travelling to Gangtok in monsoon. The temperature also drops during rains and it becomes quite cold.
Complete Mansoon Weather Information by Month: July, August & September


Subscribe to us
Subscribe to our newsletter and stay updated

Request a call back
Our experts would love to create a package just for you!
Sikkim Travel Information at a Glance
Find the authentic information on how to plan a hassle free tour to Sikkim. Travalghar puts together for you relevant details on how to reach Sikkim along with information on different means of transportation and the best time to visit. Also explore the different attractions and destinations in Sikkim with the help of our map, made easy for you to navigate.