Sikkim in June : Escape the scorching heat as you unwind amidst the cool breeze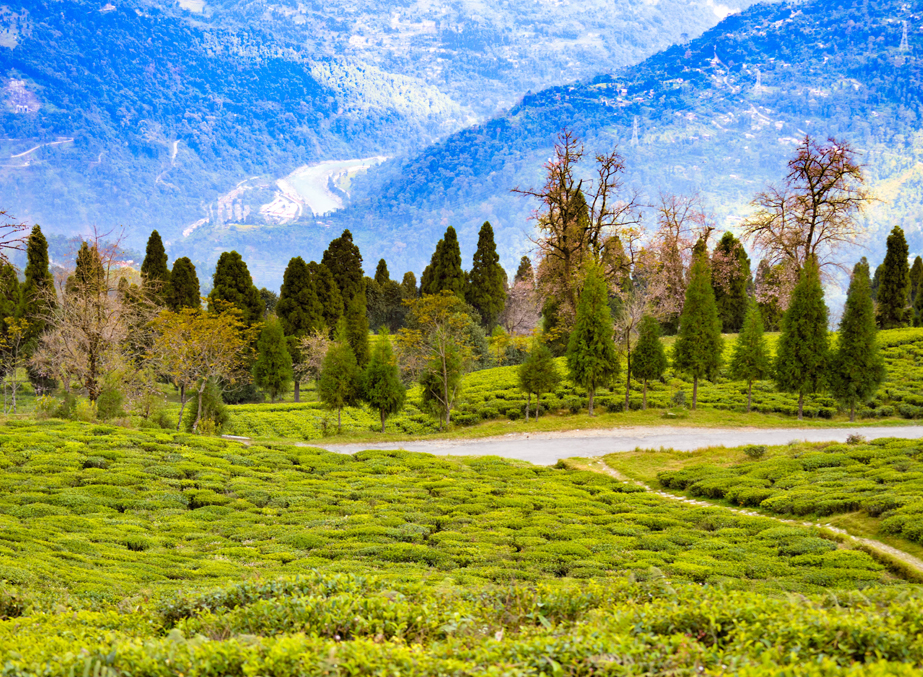 In the foothills of Himalayas, amidst the lush green forests and scenic scenery is the pristine paradise of Sikkim. It is an offbeat holiday destination, far better than the conventional ones. It is quiet, untouched and away from the rush and noise of a city. Its alpine forests, snow-capped mountains and landscape is also home to one of the richest culture in India. This tiny Indian hill station is a perfect place for adventure and rests. The best time to explore this state is in the month of June as the summers here are pleasant and perfect for a cozy vacation. So what are you waiting for? Get your travel bag packed and head to explore the scenic land of Sikkim.
How to reach Sikkim
By Air: The airport nearest to Sikkim is Bagdodra Airport in West Bengal. From the airport you can book a car to drive you till the capital city of Sikkim, Gangtok. The drive from airport to Sikkim is approximately 2 hours. You can also avail the helicopter service from Bagdodra airport to Sikkim (20 minutes). Also check if there are flights available to Pakyong airport on the date you have decided as this airport is located in Sikkim, close to Gangtok.
By Train: The nearest railway station to reach Sikkim is the New Jalpaiguri Railway Station in Siliguri. From the station here, you can book a taxi to Sikkim (Approx 6 hours).
By road: Most of the tourist that visit Sikkim from the neighbouring cities prefer to take their own vehicle or book one. The road journey to Gangtok is beautiful and the roads are good. On the way, you can stop by the small tea stalls and enjoy some authentic delicacies.
All that you can do while in Sikkim
From trekking up the hills, hiking in the less travelled forests to spending time spotting wild animals, there are adventures umpteen that one can indulge in while in Sikkim. The entire state is adorned with a beautiful scenery and destinations that will leave you craving for more.
Gurudongmar Lake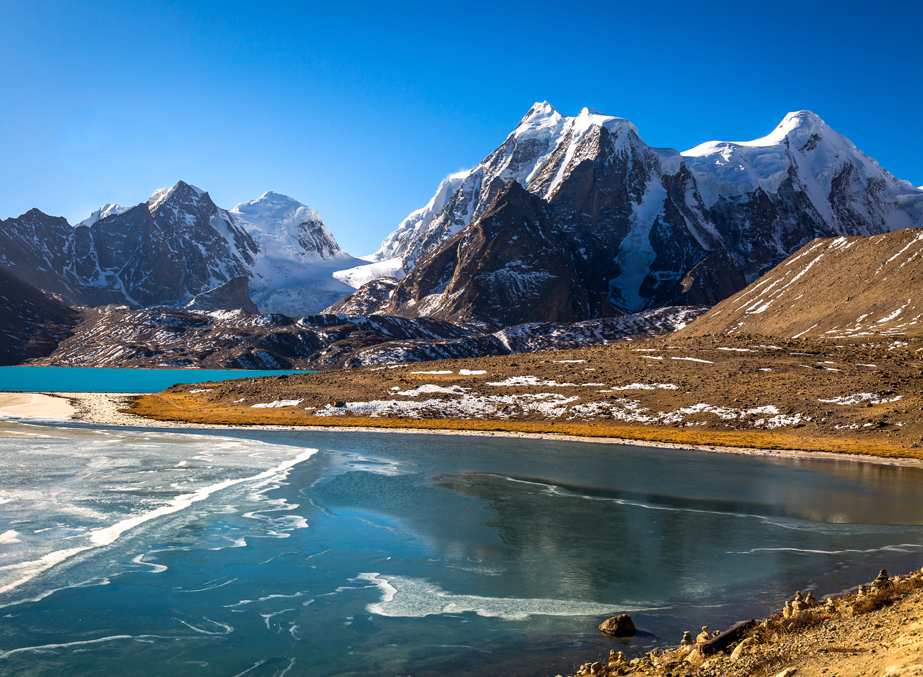 Gurudongmar Lake is located in one of the highest peak, 17,100 above sea level. This lake is usually closed during winters due to heavy snowfall, but in the month of June, you can enjoy the beauty of this lake in all its glory. You need to get a permit to visit this place but once you are here, you will realize that all the hassle was worth it. The lake is frozen throughout the year and is considered a sacred lake by the locals here. People from across the world visit this Lake and take home the sacred water.
Yumthang Valley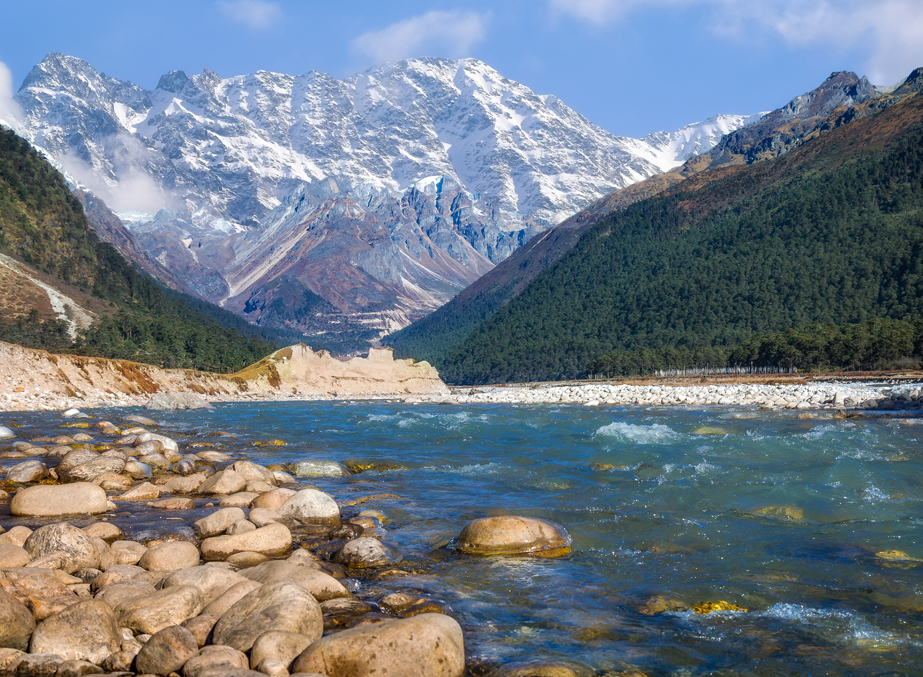 Yumthang Valley also known as the valley of flowers is one the most popular tourist destinations in Sikkim. The entire valley is filled with vivid bright flowers of different kinds during the summer season. It is an extremely picturesque valley, home to Yaks in summers and Yetis in winters. Green slopes that surround the valley and snow-capped mountains on the background makes this place a perfect one for a session of unwinding. You can also enjoy the Yak ride here if you want to climb up higher to the hills.
Fishing at Rimbi River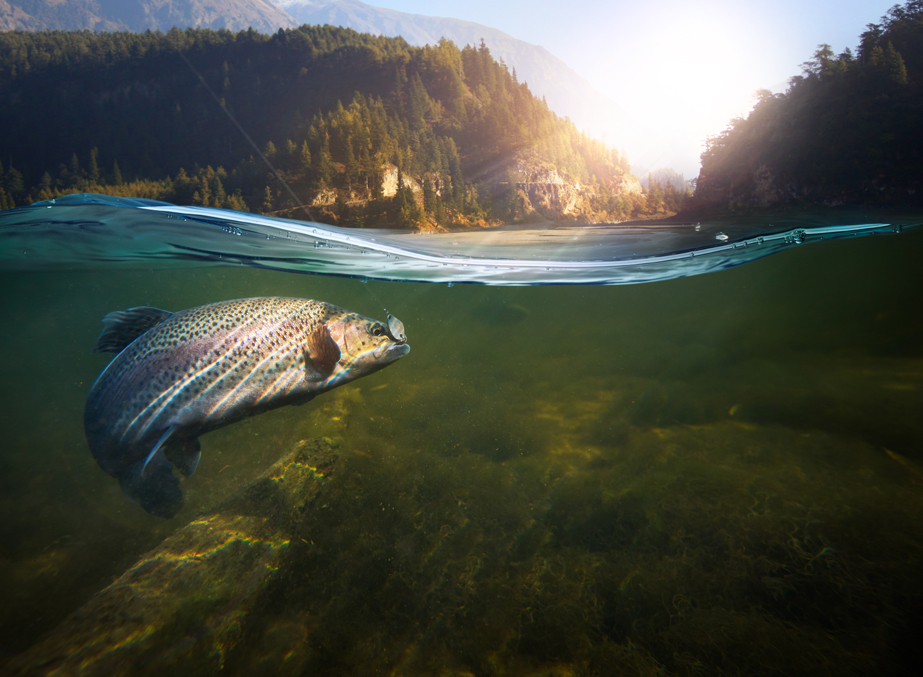 If you enjoy fishing and solitude by the banks of the river then you should head to Rimbi River in Darap Village. It is a famous destination among tourists and is at its best during the summer seasons.
Mountain biking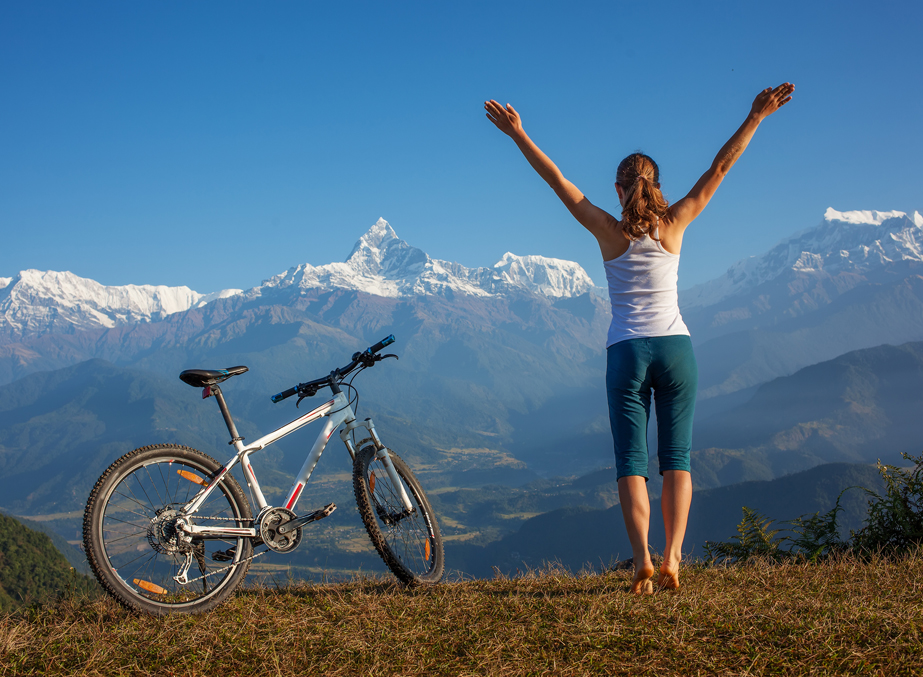 There are numerous outdoor activities that can be enjoyed in Sikkim especially in the month of June. And since Sikkim also features rough mountain terrains, biking along these is an adventure you should indulge in. While viewing the mighty snow-capped mountain peak of Kanchenjunga, soak the sun and ride your way up to get a better view of the paradise land, Sikkim. Some of the most popular biking trails are across Gangtok to Temi via Rangrang, Dikchu Makha and Sirwani.
Trekking, wild animals, glaciers… enjoy them all in Kanchenjunga National Park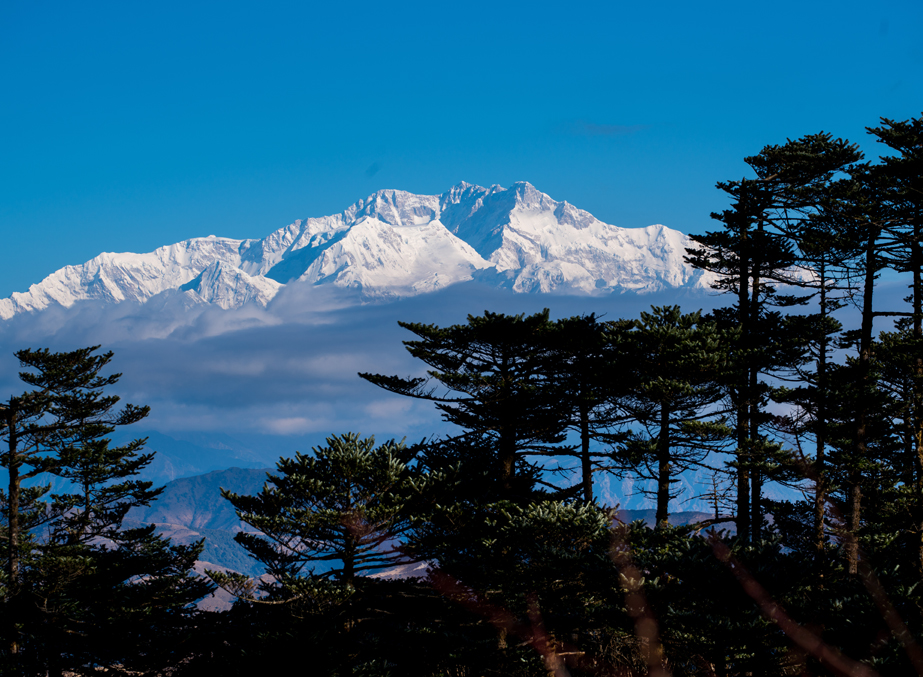 One of UNESCO's world heritage site and a wildlife reserve in Sikkim, Kanchenjunga National Park. This park is rich with different forms of flora and fauna and is home to a number of glaciers. It is also one of the highest parks in the country with a huge forest cover. Trekking in the trails here amidst the wild is perfect for those that enjoy adventure.
A hot cup of tea in Temi's tea Garden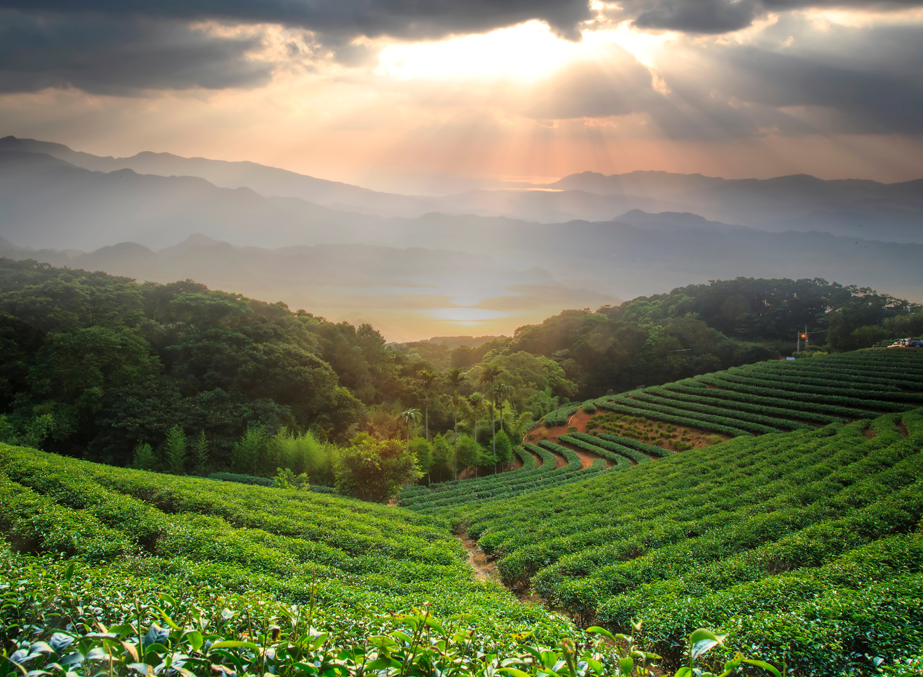 Temi is a small village in South Sikkim popular for its tea estates. You can relish the delicious tea right in the garden amidst the lush plantations. You can also spend time walking in the tea estates here and enjoy the view of the mighty mountains while sipping a hot cup of tea.
Trek to Goecha La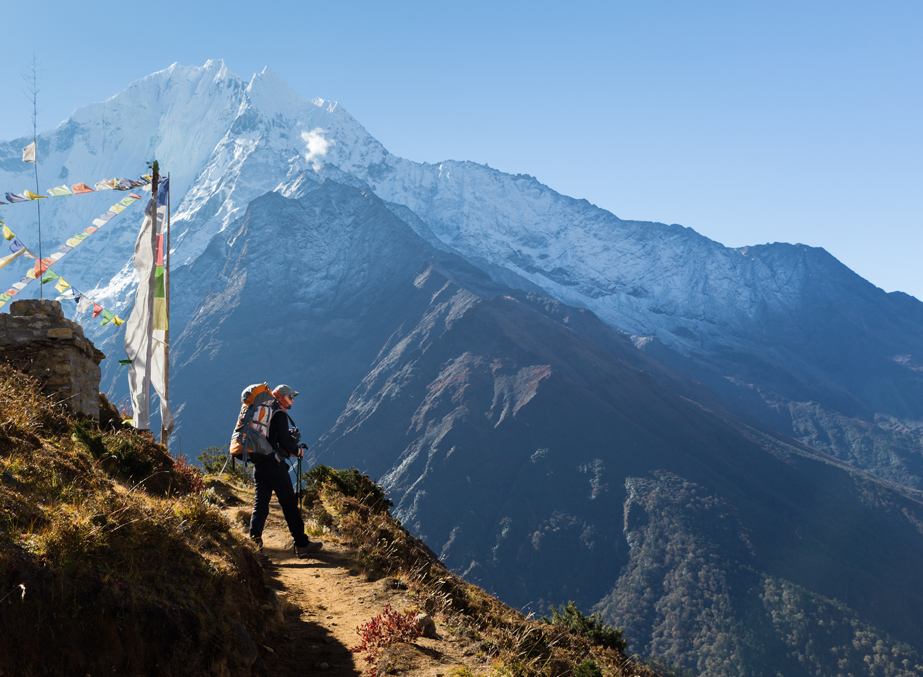 If you are in Sikkim, trekking is a must. Get your trekking gears on and get ready to experience a week long adventure trekking in Goeche La. The alpine terrain, and the sweeping views as you trek up to this third highest peak is mesmerising.
Up the hills in Tsomgo Lake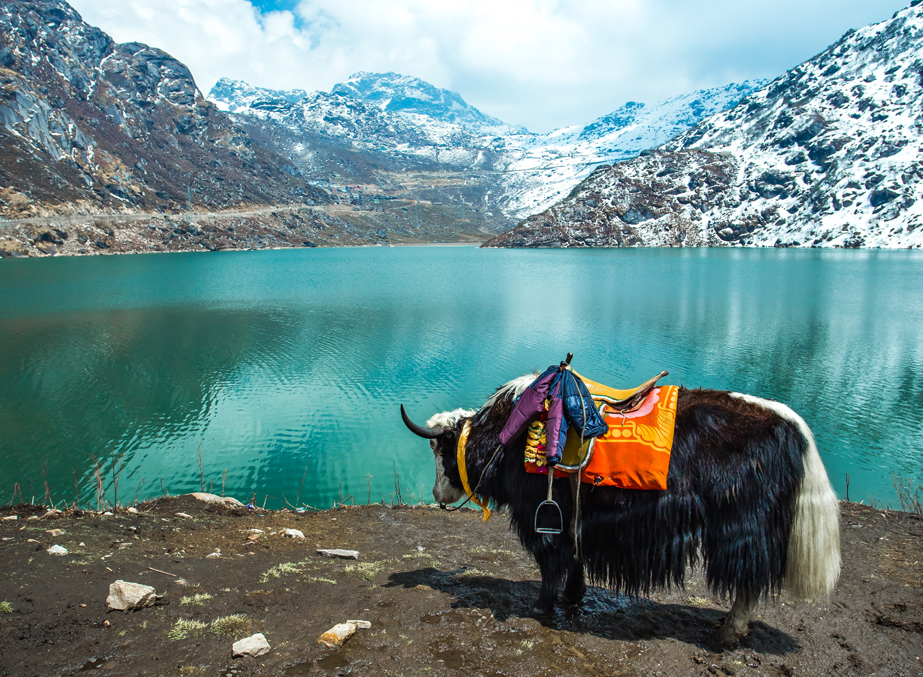 Tsomgo Lake remains one of the most popular destination. People from all across the world visit Tsomgo Lake every year, it is located 12400 above sea level and is surrounded by the beautiful snow-capped mountains. You can spend some worthwhile time here unwinding. On your way back also visit Baba Mandir, a temple dedicated to a soldier.
Enjoy the festival of Saga Dawa
This is a festival celebrating full moon which usually happens in the end of May or beginning of June. This festival commemorates with the birth of Buddha and is a three day festival. During this festivals, monks from various monasteries carry the holy scriptures of Buddha's teachings in their head. People from across the state assemble to give their offerings to the Holy Scriptures.
So think no more and make that plan of a trip to Sikkim happen ASAP next June. Adventures, serenity, fun, lip-smacking delicacies, exotic scenery, sound of nature … enjoy them all while in Sikkim.

Subscribe to us
Subscribe to our newsletter and stay updated

Request a call back
Our experts would love to create a package just for you!
Sikkim Travel Information at a Glance
Find the authentic information on how to plan a hassle free tour to Sikkim. Travalghar puts together for you relevant details on how to reach Sikkim along with information on different means of transportation and the best time to visit. Also explore the different attractions and destinations in Sikkim with the help of our map, made easy for you to navigate.