Sikkim Weather in September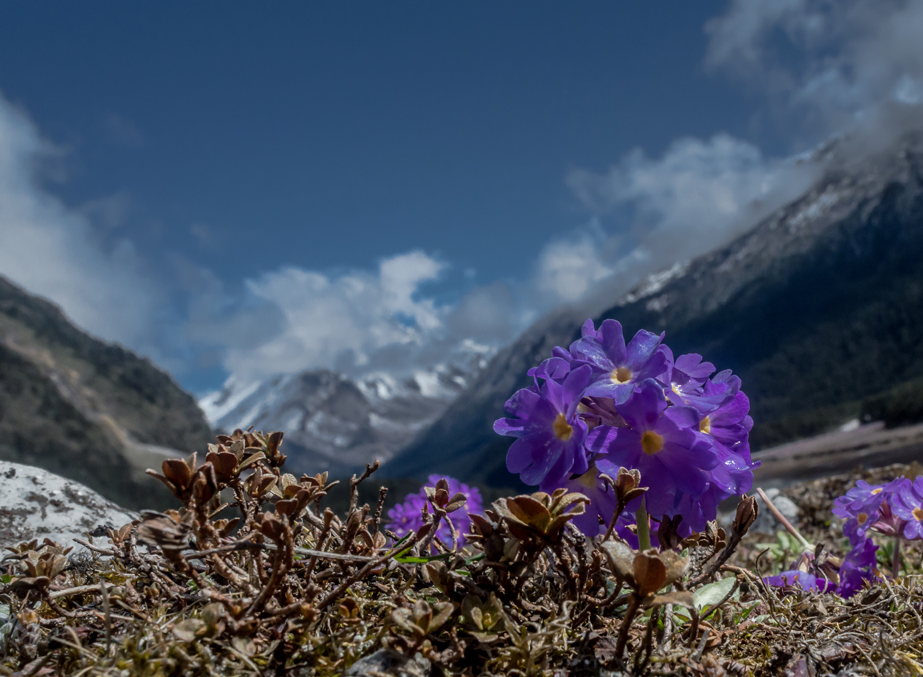 Why should the rain put a damper on your Sikkim travel plans? In September, the monsoon is in full-swing, but towards the end of the month, signs of autumn starts popping up all around this picturesque mountain state. The flora glitters after a downpour, birds flap their wet wings, and Sikkim is a sight to behold.
First off, make sure you land up prepared for a deluge. Rubber boots, raincoat and a large umbrella will help you deal with the rain and have a good time while you're at it.
Peek-a-boo Autumn in East Sikkim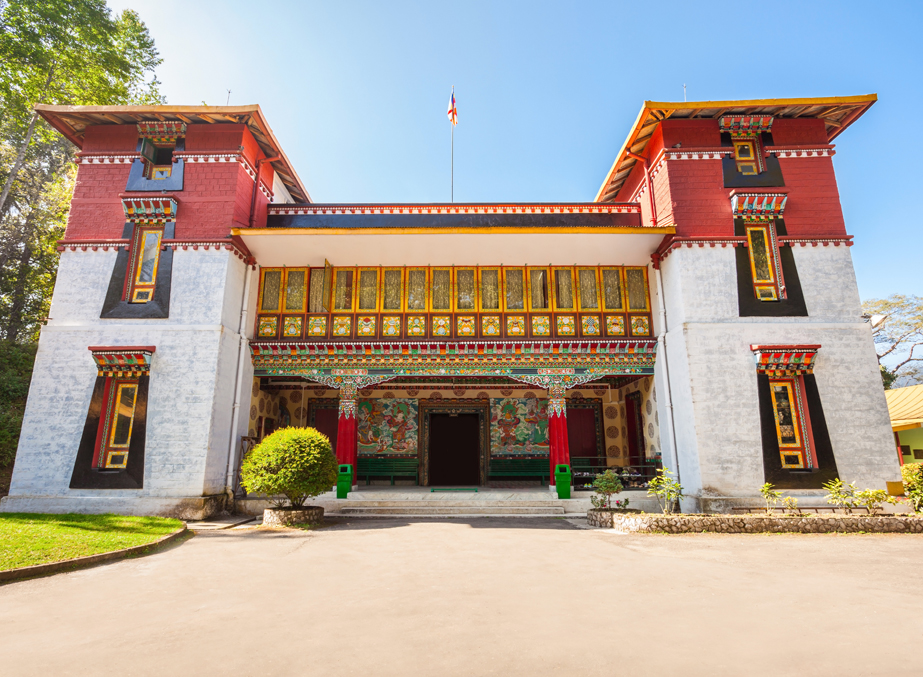 Gangtok is your base as you plan to explore eastern Sikkim in the waning monsoon. The temperature in the capital is pleasant, 15-20°C, and you should begin by taking a stroll along M.G. Marg- cafes, bars, restaurants, souvenir stands, this area has it all. 2kms from M.G. Marg is the Namgyal Institute of Tibetology. It's a good place to familiarize yourself with Tibetan Buddhism and Sikkimese culture at the museum and library here. The museum is a treasure trove of Buddhist art- an ancient collection of statuettes, paintings, coins and thangkas. A stone's throw from the institute is Do Drul Chorten, a massive stupa set in a park that is ideal for a walk. Don't miss out on a trip to Banjhakri Waterfall, a 100ft tall cascading stream that really comes alive in September. The waterfall is only 7kms from Gangtok city centre.
The rainy season of September is the perfect time to visit the Buddhist monasteries in and around Gangtok.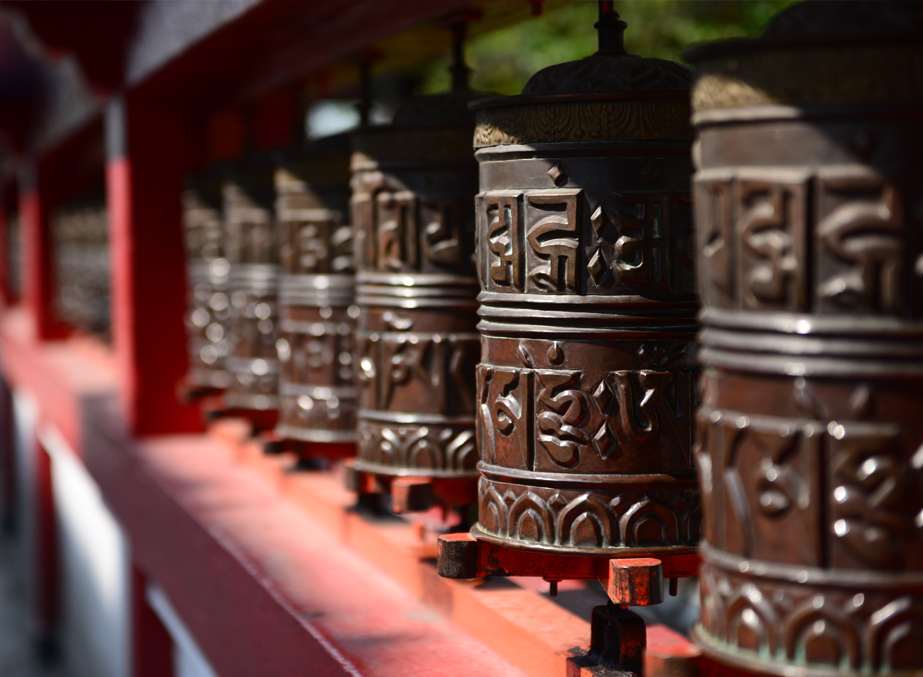 Enchey Monastery is 10kms from Banjhakri Falls and can be visited during the same trip. This temple was originally constructed way back in the 1840s, and even though it isn't as commanding as other gompas, it offers brilliant views of Kanchenjunga. While in Gangtok, don't miss out on the Tsuklakhang Monastery. This royal shrine, in the midst of Gangtok's hustle and bustle, will transport you to a calmer place. Rumtek Monastery, 23kms from the city, sits on a hill at 5,500ft. This Kagyu sect gompa overlooks Gangtok and contains interesting murals for the art-inclined traveller. Phodang Monastery, 40kms from Gangtok, is an 18th century temple with extremely old frescoed paintings.
September is the monsoon's closing act in Sikkim. Nathu La Pass, at 14,140ft, may be closed to tourists because of torrential rain. However, if the roads are accessible, and you do manage a trip, be prepared to witness the mountains of eastern Sikkim in a glimmering green. 60 km from Gangtok, Nathu La was part of the ancient Silk Route connecting India and Tibet.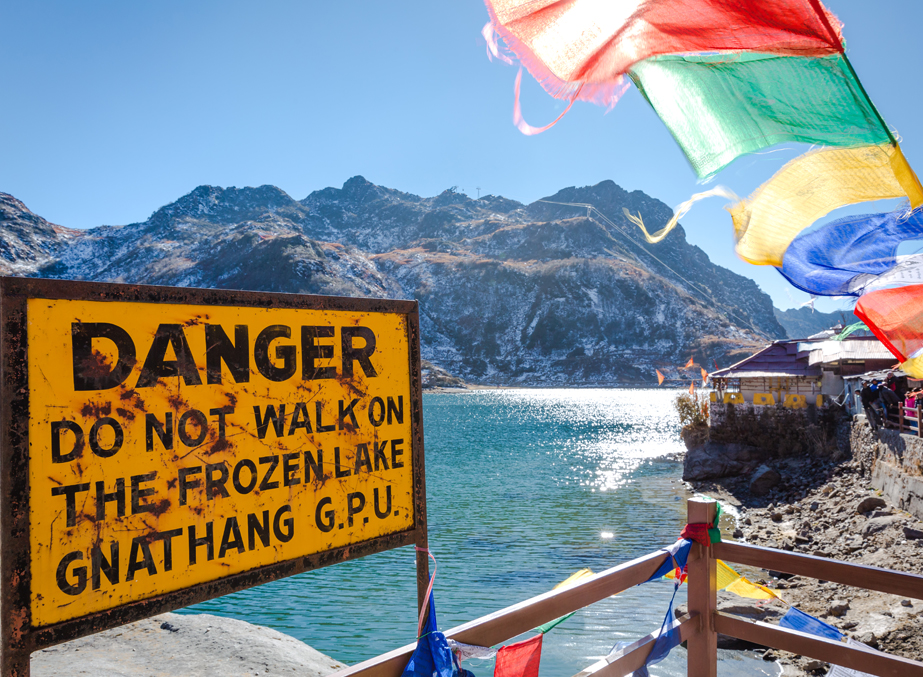 Tsomgo or Changu Lake is on the way to Nathu La, at 12,310ft. In September, the still waters of this lake are heavenly. If the clouds hold their water, you can have a memorable experience at this oval-shaped waterbody, 40kms from Gangtok. 15kms from Changu Lake, is the Baba Mandir. This shrine located at 13,000ft is dedicated to the memory of Harbhajan Singh. He was a soldier who died while serving in the army, and whose spirit is said protects the troops stationed at Nathu La. On a clear September day, the views from this shrine are breathtakingly beautiful.
The Liquid Sunshine of North Sikkim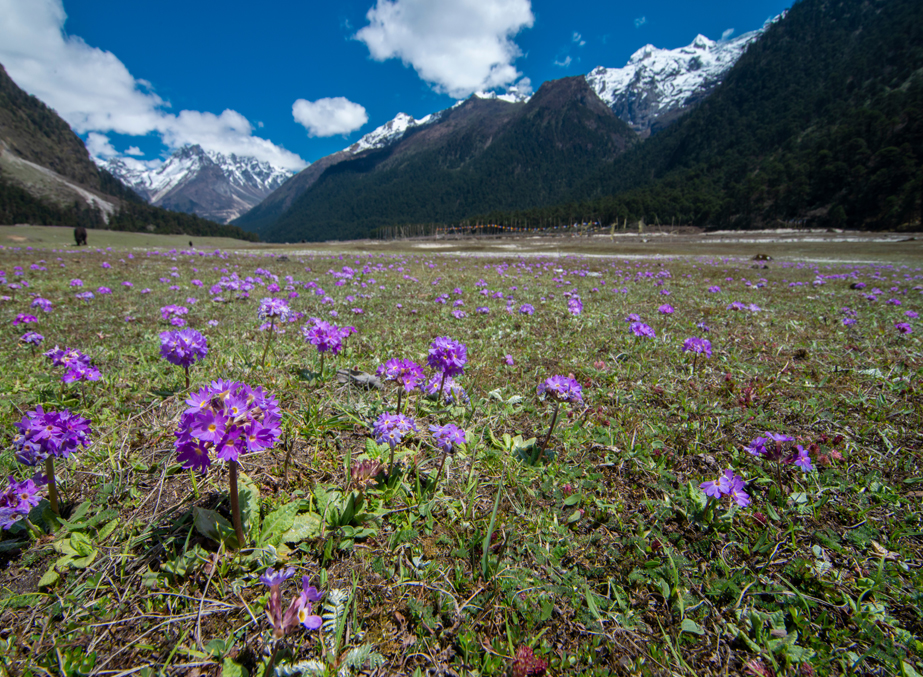 North Sikkim really comes alive in September. On clear days, one can view the gigantic peaks and the greenery sparkling in the liquid sunshine. Lachen(8,800ft) is a small mountain town that is perfect for nature lovers in the monsoon. The temperature here varies between 14-20°C and is perfect for a rainy getaway.
The journey to the spectacular Gurudongmar Lake might not be on the cards because of the torrential rainfall. At 17,000ft, the early morning drive from Lachen will take you past some of the best sceneries in Sikkim. It all depends on the mood of the weather gods.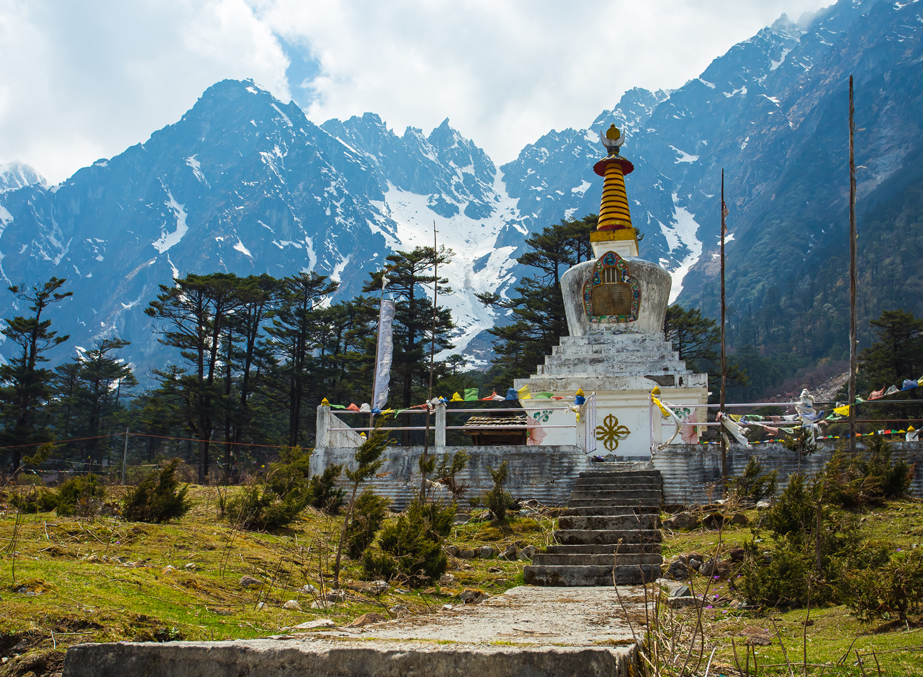 Lachung(9,000ft) is a scenic northern town where the temperature varies between 13 to 23°C. On a rainy day, this quaint town offers great views of the mountains. Lachung Monastery is another must-visit temple in an apple orchard. One and a half hour from Lachung is Sikkim's Garden of Eden, Yumthang Valley(11,800ft). Nature is at its best here and Yumthang offers exquisite views of ikkim's flora.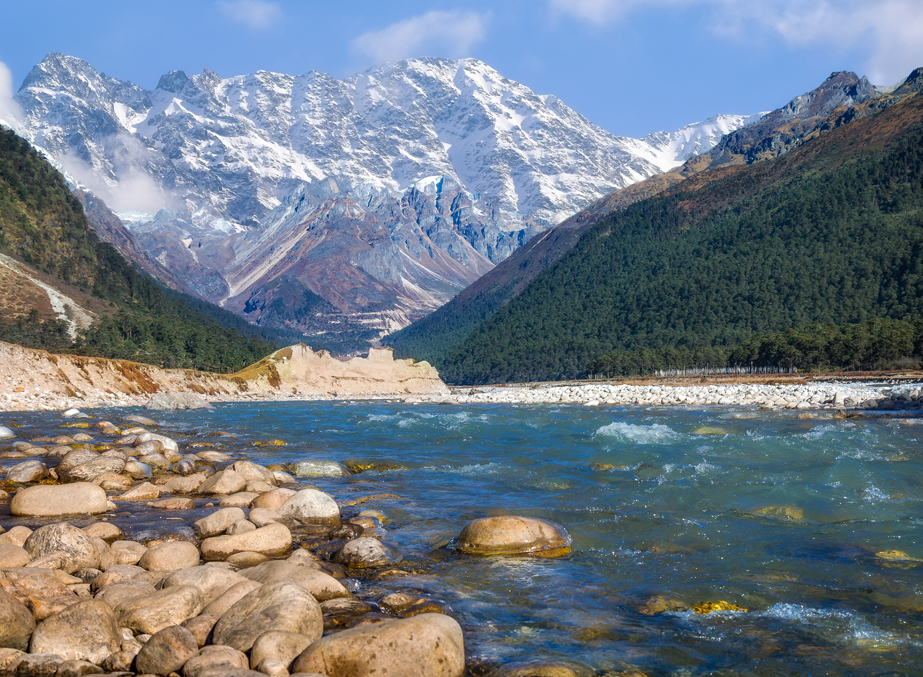 Weather permitting, one can take a drive up to Zero Point(15,000ft). 23kms from Yumthang, this location is where three rivers meet and if you do manage a September expedition, you can boast of having seen the northern mountains in all their monsoon glory.
Soaking in the Historical Delights of West Sikkim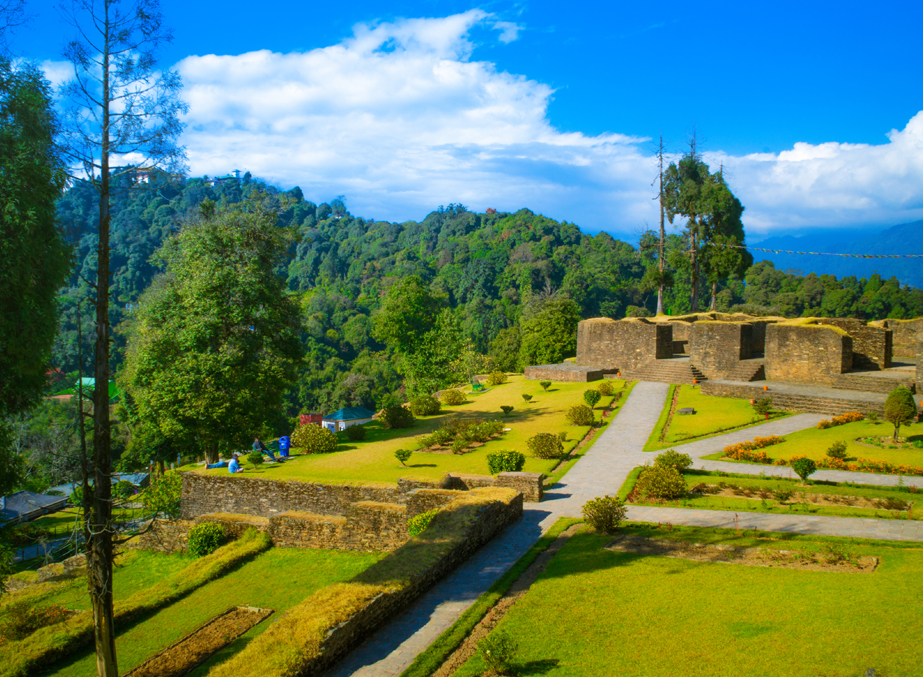 For those wanting to explore Sikkim in September, the western hill town of Pelling(7,200ft) is your best option. The weather fluctuates between 13-23°C, and exploring the town after a downpour is a great way to get a different feel of Sikkim. 9kms away from Pelling is the Pemayangtse Monastery. If the clouds aren't hanging heavy, one can view the Himalayan range at almost touching distance, from this gompa. The Buddhist art in this monastery are reminders of Sikkim's age-old religious culture. The Rabdentse Ruins is what remains of Sikkim's ancient capital. 32kms from Pelling, here history and nature come together to provide travellers a glimpse of this mountain kingdom back in the day.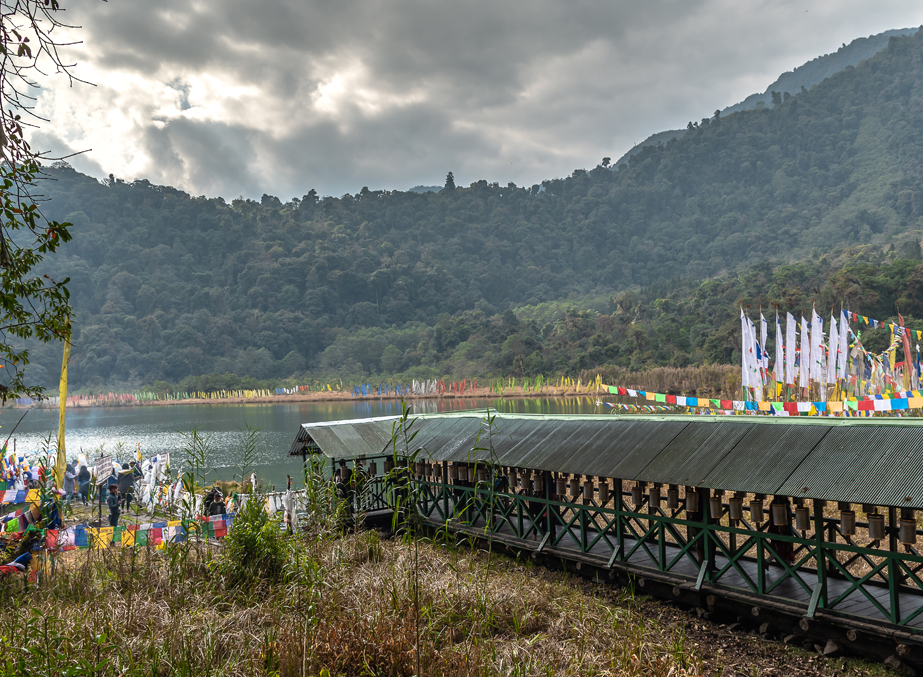 For September trekkers, Yuksom(6,000ft) in the west is where your trail begins. The 'gateway to the Kanchenjunga' is 40kms from Pelling. A trek from here might just take you past the brooding yet beautiful Khecheopalri Lake, before offering you unbeatable views of various peaks such as Dzongri, Pandim, Ratong, and the mighty Kanchenjunga, among others.
The September Birdsong of South Sikkim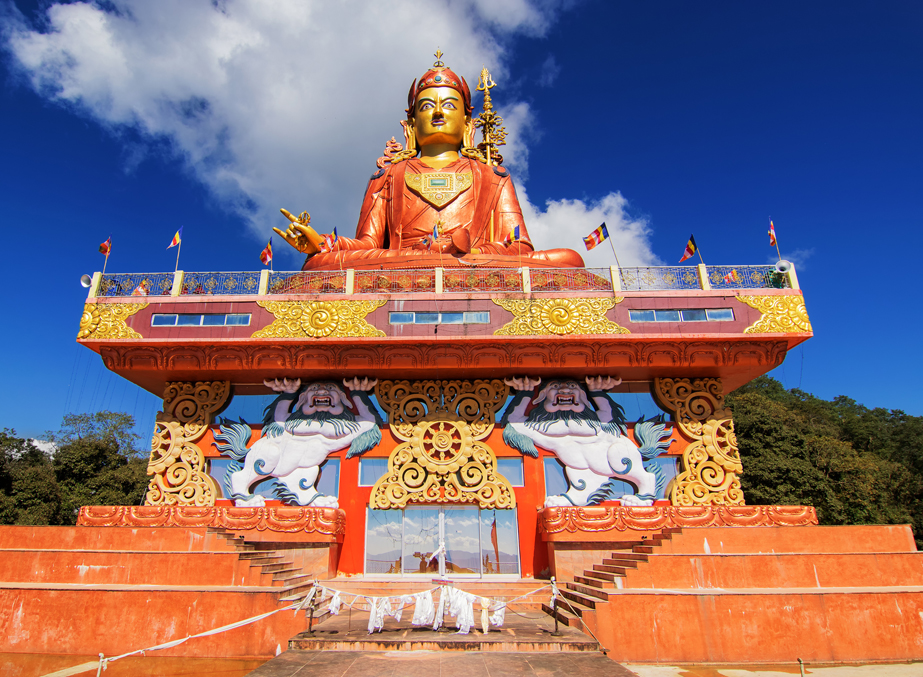 Namchi, in the south(80kms from Gangtok), is a traveller's paradise in September. The mercury fluctuates between 16-23°C, and that's perfect for a stroll around Samdruptse Hill(7,000ft). A 138ft Padmasambhava statue overlooks this southern town from this park. Ngadak and Sherdup Choeling monasteries are nearby for those exploring the gompas of Sikkim.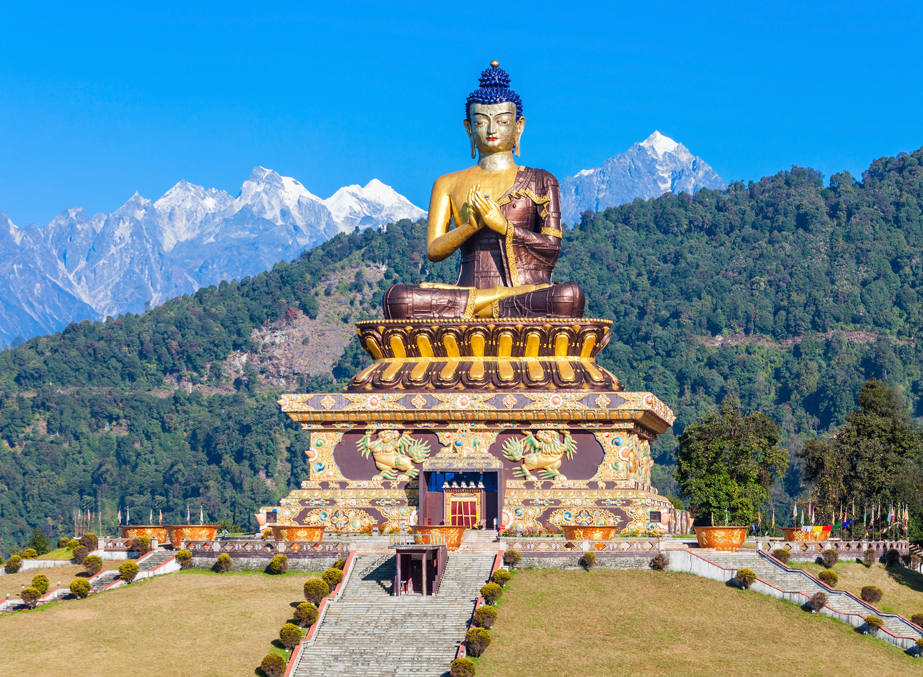 70kms south of Gangtok is the town of Ravangla that neighbours the Himalayan range. While here, take a walk to Maenam Hill for unparalleled views of the mountains. Ralang Monastery is nearby; and 26kms from town is the rambling Maenam Wildlife Sanctuary. For nature lovers willing to brave Sikkim's September weather, this sanctuary comes alive with birdsong.
A number of people think visiting Sikkim in September is inconvenient. If you're willing to challenge the downpours, don't mind skipping certain high-altitude attractions, and want to explore Sikkim before the autumn tourist rush, September is the ideal month to plan your visit.

Subscribe to us
Subscribe to our newsletter and stay updated

Request a call back
Our experts would love to create a package just for you!
Sikkim Travel Information at a Glance
Find the authentic information on how to plan a hassle free tour to Sikkim. Travalghar puts together for you relevant details on how to reach Sikkim along with information on different means of transportation and the best time to visit. Also explore the different attractions and destinations in Sikkim with the help of our map, made easy for you to navigate.