Things to Do in Bhutan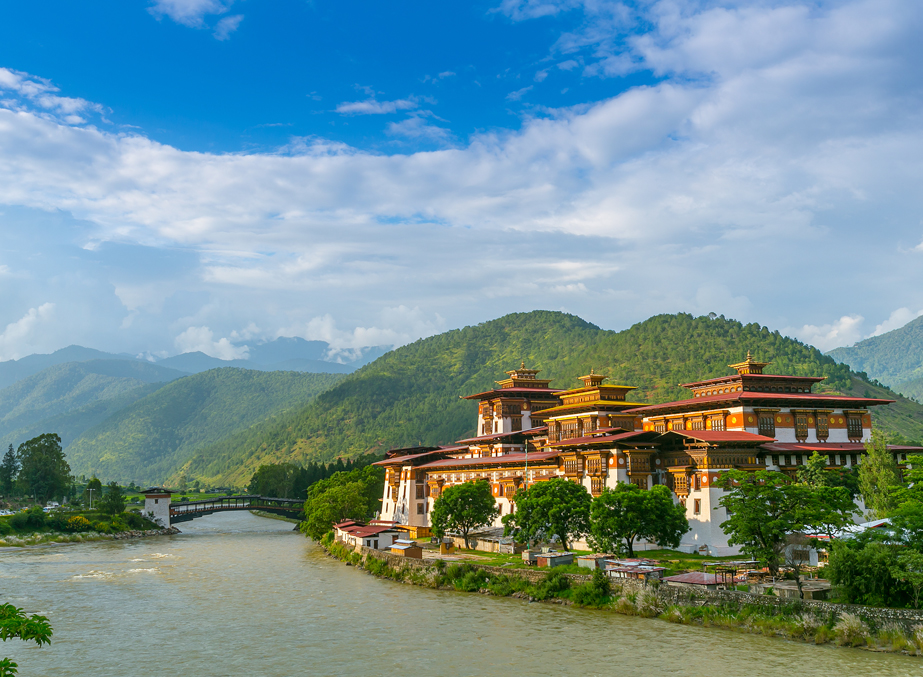 Bhutan, the 'Last Himalayan Kingdom' or the 'Land of Thunder Dragons' is a treasure trove for the visitors! A country that is known for its radiant concept of Gross National Happiness, this South-Asian country is enchanted by the magical beauty of Eastern Himalayas and bestowed with all the untouched and beautiful marvels of Mother Nature.
Soaked in a sense of spirituality, adorned with palatial monasteries, and inhabited by warm-hearted locals; visitors can also find a list of fun-filled and exciting list of things to do in Bhutan. For those, who yearns to explore this Happy Kingdom, discover its enchanting beauty, and be a part of its exciting cultures and traditions, must check this list of most exciting things to do in Bhutan:
Suggested Read: Things To Do in Bhutan , How To Reach Bhutan & Best Time To Visit Bhutan
Planning to visit Bhutan, here are the best Bhutan tour packages that can be customized according to your requirements.
Trek to the Hanging Tiger's Nest in Paro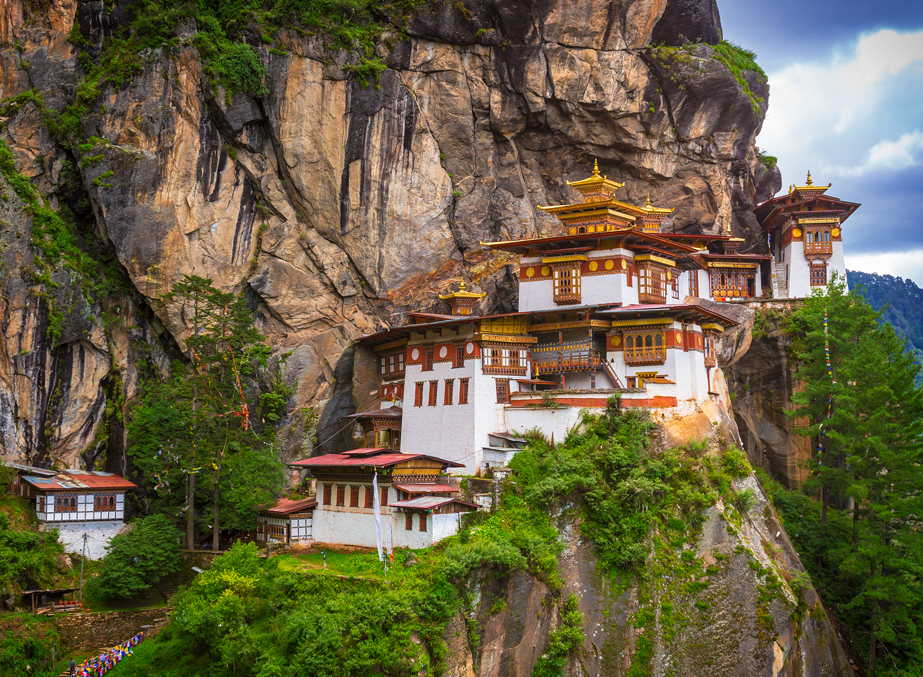 Paro Takstang or the Tiger's Nest is undoubtedly one of the most enthralling places to visit in Bhutan! Sitting graciously atop a fascinating cliff in the Paro Valley, a trek to this spellbinding monastery is one of the must things to do in Bhutan.
Legends have it that Guru Rinpoche flew down to this region on the back of a tigress and subdued a local demon. Locals also claim to have sighted a tigress around Tiger's Nest; thus, the name. To reach the monastery, one should complete an exhilarating trek of around two hours. Though horses are available to complete journey, trekking to Tiger's Nest has always been one of the most-sought after things to do in Bhutan!
Seek Happiness at Punakha Dzong in Punakha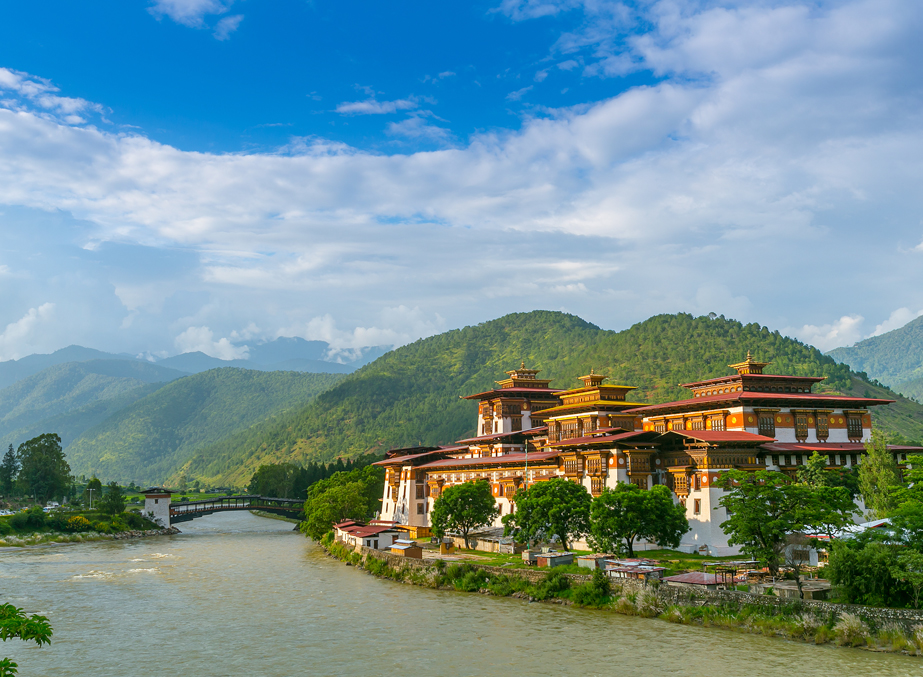 Though dzongs (or fort monasteries) are common sites in Bhutan, the Punakha Dzong is revered as the most captivating one! While in the Land of Thunder Dragons, one should not miss a visit to this sacred fort monastery which is fondly referred to as the 'Palace of Great Happiness'.
Located at the confluence point of Po Chhu and Mo Chhu rivers in Punakha, this holy site is also known for its architectural brilliance. Adorned with intricate paintings, immaculate wood carvings murals depicting the life of Lord Buddha, guarded by mammoth white-washed walls and surrounded with lush greeneries, this dzong was also once the capital of Bhutan. All these makes Punakha Dzong a must thing to see in Bhutan, and a visit to this pious site one of the top things to do in Bhutan.
Be a Bhutanese Warrior; Try Archery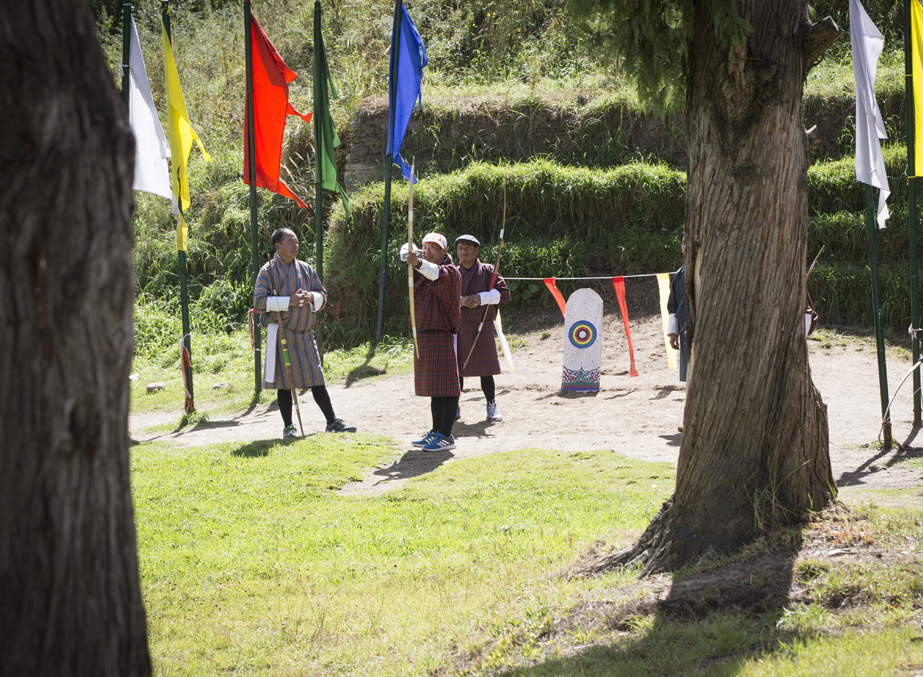 Bhutan has an eternal bonding with its national sport archery. It is one such game that is practiced by almost all the Bhutanese! Whether as a competition or with sportsman spirit, one can find the locals practicing with bow and arrows almost in every corner of this quaint Happy Kingdom.
Well, if you are planning for a trip to this heavenly country, you must try your hands with traditional bamboo-made bow and arrows. Whether you would believe it or not, but archery is considered as a test of manhood among the Bhutanese. So, next time you are here, do indulge in this amazing thing to do in Bhutan while sipping on traditional alcohols just like a Bhutanese do!
Pump in Some Adrenalines While Rafting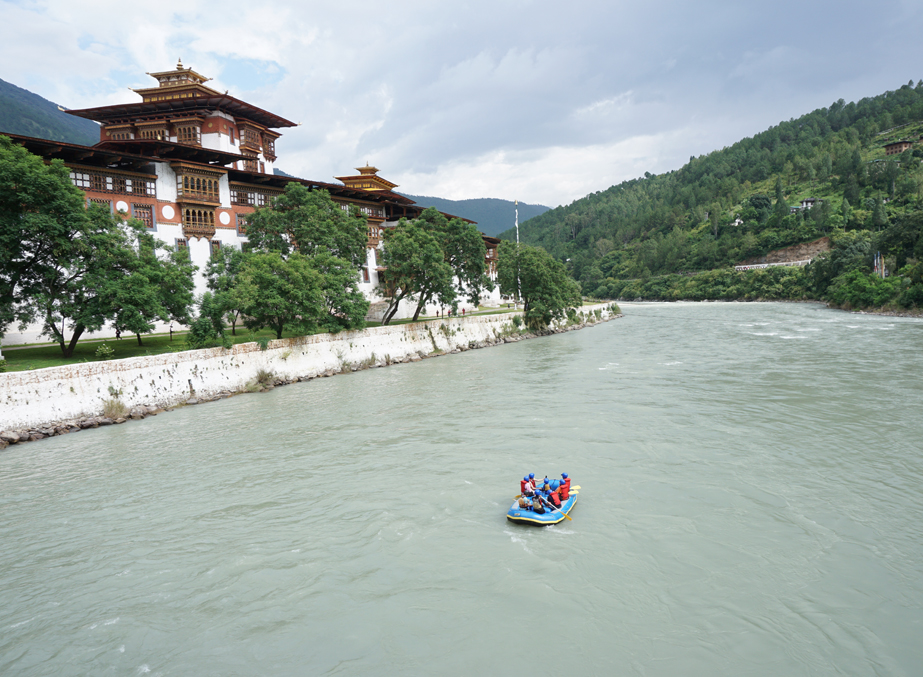 If thrill and adventure are in your mind while thinking about Bhutan, you must try rafting in the splashing water of Mo Chhu and Po Chhu rivers. Though the rapids are not so harsh; moderate level, both these rivers serve as promising rafting destinations for the beginners as well as mediocre rafters.
While Po Chu River offers around a 16km rafting stretch, the Mo Chuu River boasts of a 10km stretch. Also, while challenging the rapids of these rivers, you would also get to enjoy the breath-taking beauty of the surroundings along with beautiful encounters with a range of avifauna. Rafting is soon becoming a popular activity and is getting famed as one of the top things to do in Bhutan.
Join a Yeti Search Operation in Trashigang
The Land of Thunder Dragons hold many myths and legends. The cult among these folklores is 'Yeti' or 'Migoi' (as known in Bhutanese language). Though experts and researches are of the thought that Yetis don't exist, Bhutanese culture depicts these close-to-mythological creatures in multiple ways. In fact, numerous instances of sighting Yeti has been reported by the locals over the years.
Whether or not, you would be lucky enough to catch the site of a Yeti, but you can always join a Yeti search operation in the Sakteng Wildlife Sanctuary in Trashigang District of Bhutan. Hidden away from the outer world, this protected reserve was built to preserve these mythological creatures. Well, the myth and folklore attached with Yeti makes these search operations a must to do thing in Bhutan!
Get Swayed at Tsechu Festival in Paro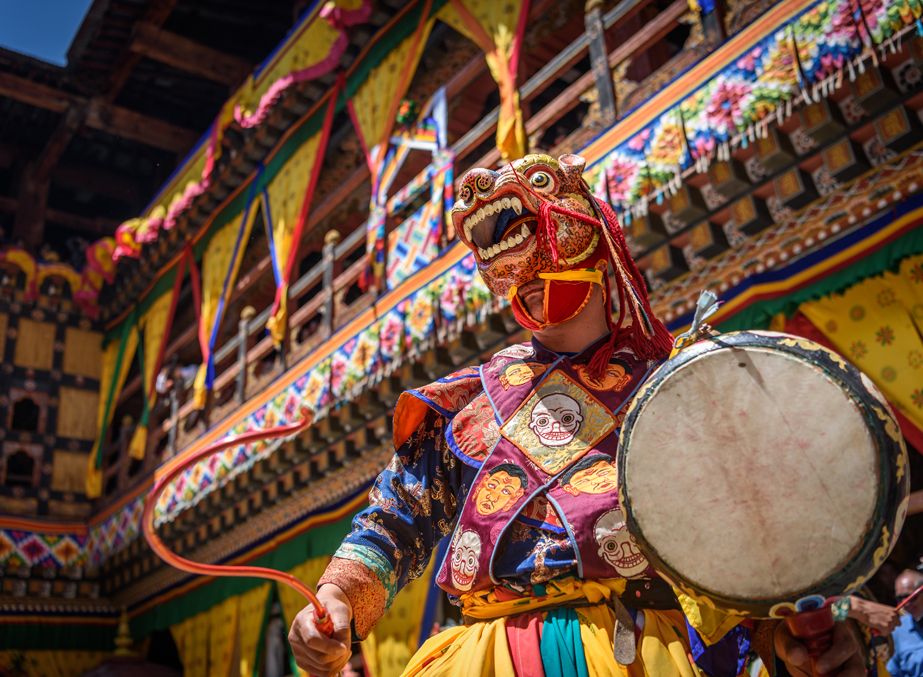 On the tenth of every Tibetan lunar month, local Bhutanese assemble to celebrate the much awaited Tsechu Festival across the entire country. This is in fact a time when locals come out in traditional attires and enjoy this heart-warming festival vigorously. They usually meet and visit their friends and relatives, dine with them, and participate in ceremonial dances together.
Among all the Tsechu Festivals, the one celebrated in Paro is revered as the most vibrant and cheerful. While attending the Paro Tsechu, you can even sync your moves with the local 'Cham' dancers who dons hand-made masks that usually portray fearsome characters. Get indulged in this unusual thing to do in Bhutan to discover how the dancers convey different messages through their raucous dance and music!
Enjoy Bhutan's Surreal Beauty While Kayaking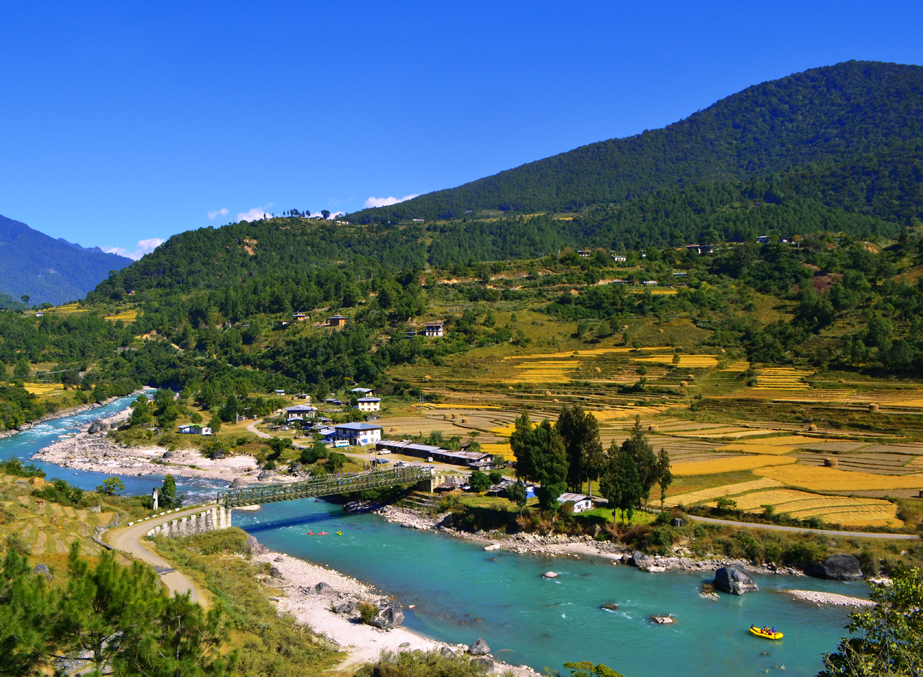 For those who desires to unravel the magical beauty while rowing gently across the Bhutanese water, kayaking is a call for them! Rated among the most popular and relishing things to do in Bhutan, this exciting activity takes the thrill seekers through gentle waters while offering numerous opportunities to witness the untouched beauty of the Last Himalayan Kingdom.
To enjoy this Bhutan thing to do, one can head towards destinations like Paro Valley, Punakha Valley, and Trongsa. Visit these places during March-April and October-November; during these months, these regions receive abundance of water as Himalayan glaciers start melting. This makes these destination ideal destinations to enjoy kayaking in Bhutan.
Visit the Unusual Temple of Divine Madman in Sopsokha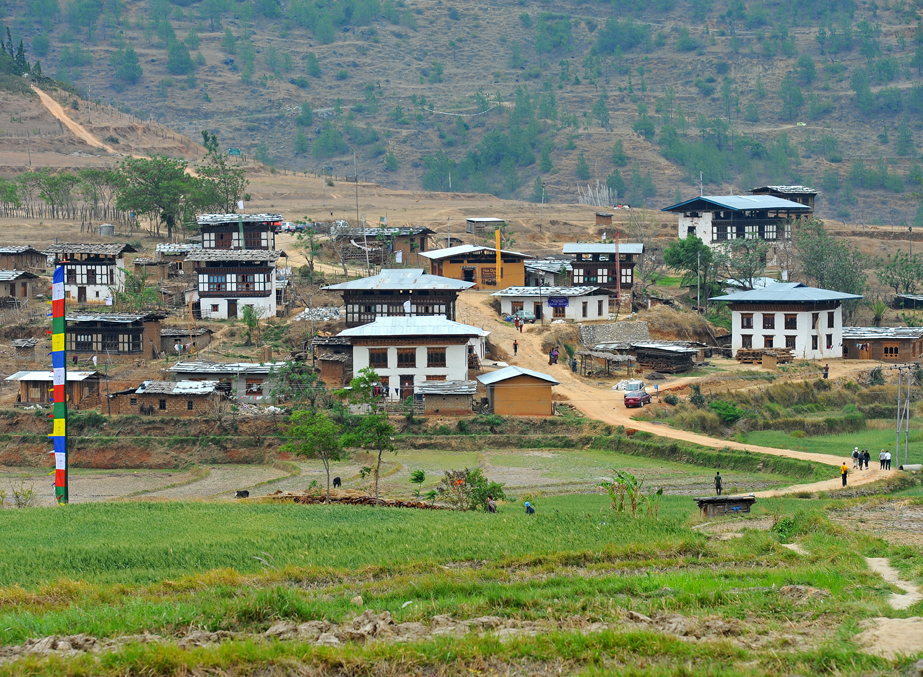 If you are searching for some of the unusual things to do in Bhutan, you must visit the sacred Temple of Divine Madman in Sopsokha hamlet! In case, you are wondering what is so unusual about this temple, you must know that this temple is dedicated to Drukpa Kunley. Known to be a much-reputed monk, this monk declared his genital as the 'divine thunderbolt', and even locals believe that worshipping his genital endows fertility.
Well, on the way to this unusual temple, the houses in Sopsokha village will surely gain your attention! Unlike other places, houses here are painted with a huge phallus (erected genitals) on their exterior walls. You may find different postures, but you will surely find one almost on the walls of every house! Though weird, but a visit to the Temple of Divine Madman is surely one of the most unusual things to do in Bhutan!
Pay Homage to Martyred Soldiers While Cycling Around Dochu La Pass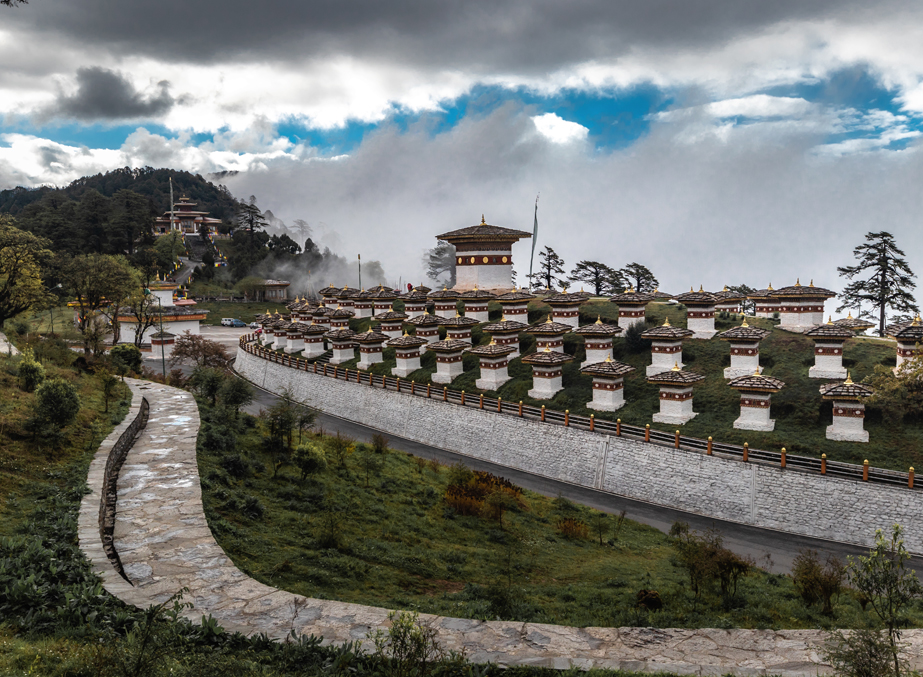 Landlocked within the braces of Eastern Himalayas, Bhutan serves as a befitting destination for cycling. Its tricky hikes, fascinating descents, exhilarating turns, scenic plains, and ornated landscapes makes it for amazing cycling experiences. Wanderlusts who desires to indulge in most of the enthralling things to do in Bhutan, they must join these cycling tours and discover the raw beauty of the Last Himalayan Kingdom.
To experience the best of cycling in Bhutan, one must ride towards the Dochu La Pass around Punakha Valley. Located at an elevation of 3,100m, cycling around this pass introduces the riders with the 108 Chortens (or shrines) that were built to commemorate the martyr soldiers. While riding around it, cycling enthusiasts can also catch hold of breath-taking views of the surrounding Himalayan Range along with the picturesque valleys underneath. Paro Valley, Bumthang and Ura in Bhutan also offers promising cycling trails.
Relax and Rejuvenate in the Hot Springs of Koma, Punakha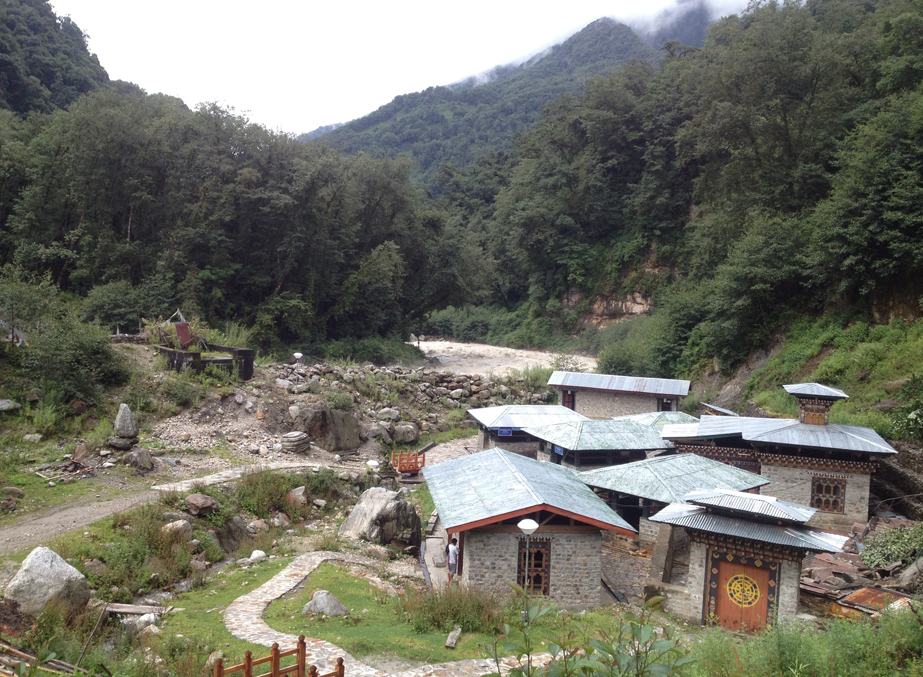 Bhutan, the Land of Thunder Dragons is truly a land of hidden marvels; the Koma Tsachu (or Koma Hot Springs) is one among them! Visitors to Bhutan often visit these natural hot springs to relax and get rejuvenated in the lap of Mother Nature!
Located in the remote village called Koma in the Punakha Valley, these hot springs are also known to have miraculous healing powers. The spring water is believed to cure several skin diseases, joint pains, headache, and several other common ailments. Next time you are in Bhutan, make sure you visit Punakha Valley and embark on a journey to Koma Village, where you can enjoy one of the most relaxing Bhutan things to do!
Go Trekking and Challenge the Himalayas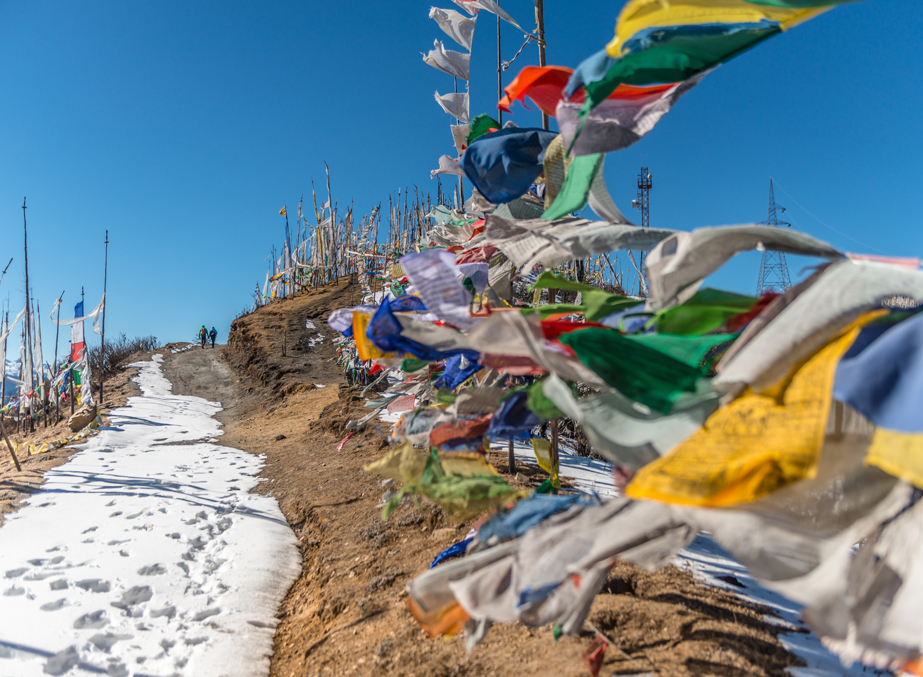 Nestled amidst the enchanting peaks of mighty Himalayas, Bhutan is a paradise for the trekkers! Whether a beginner or an expert, this Himalayan Kingdom offers some of the most admired and adrenaline pumping treks in the world!
For the ardent trekkers visiting Bhutan, they can join the Jhomolhari Trek that meanders across Jigme Dorji National Park and finally takes the trekkers closer to the great Jhomolhari Peak (7,314m). Trekker searching for moderate level things to do in Bhutan, should go for the formidable Bumthan Cultural Trek that offers moderate difficulty level while passing through scenic villages, sacred monasteries, and numerous temples. For beginners, they can go for the Gangte Trek, which is rated as an easy trek. Well, if you are ready to invest a good amount of money as well as your time, you must complete the Snowman Trek that goes for around 25 days of challenging hikes and descent across Lunana district of Bhutan. This trek is surely one of the most difficult things to do in Bhutan, and is recommended only for the highly experienced trekkers.
Meet the Mythical Takins in Thimphu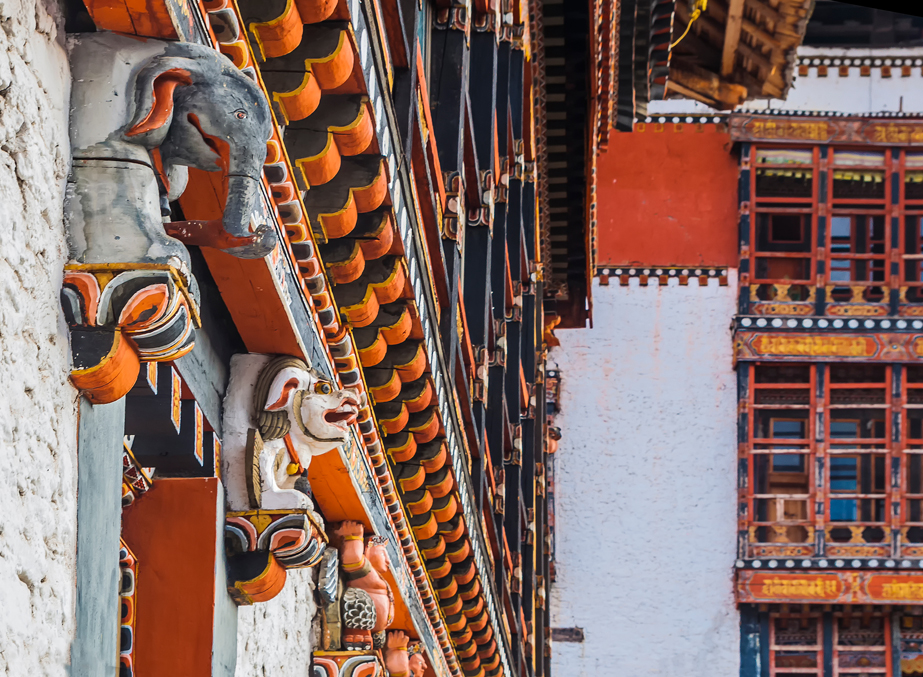 Do you know what is the national animal of Bhutan? It's Takin, a mythical animal that is believed to be created by a Tibetan saint named Drukpa Kunley. Considered as a sacred animal throughout the country, these herbivore animals are quite unique in appearance; its head resembles to the head of a goat and body resembles with that of a cow.
If you are in Thimphu, you should visit the Motithang Takin Preserve that was declared as a preserving ground of this eccentric animal. Spread across 8.4 acres, this protected reserve also has a collective population of Sambar and Barking Deer along with its untouched green verdure.
Experience Rural Life from a Close Hand
A country that is known to be among the happiest nations in the world, Bhutan thrives on its happiness index. And while in this country, one should definitely witness and experience how this Himalayan Kingdom manages to be so happy, why its locals are so warm-hearted, and why Mother Nature has been so kind towards this country!
And to witness and experience this, one must visit Bhutan's remote villages and spend time with the locals. Unlike in most of the urban areas, the remote Bhutanese hamlets are known to preserve their ancient cultures. People across these villages are known for their generosity, humbleness, kind hospitality and uplifting gestures. One of the most loved things to do in Bhutan, these rural experiences also gets the visitors acquainted to numerous legends and folklores of the Land of Thunder Dragons!
Ride across Bhutan in Full Throttle
Riding across the rugged trails of Bhutan has its own fanbase! As the country is dotted with fascinating hills and lofty peaks, beautiful valleys and gurgling rivers, religious sites and rustic villages, it makes it for a remarkable biking experience almost throughout the year.
Come autumn and spring (October to December and March to April), bikers from all across the globe visit this pictorial country to explore its hidden corners on wheels. If you are one among those whose veins bleed fuels or gets pumped up while with a mean machine, you must visit Bhutan and embark on a motorcycle trip across this quaint Himalayan Kingdom and explore its undulated beauty and charm on wheels!
Get Customised Postal Stamp that Works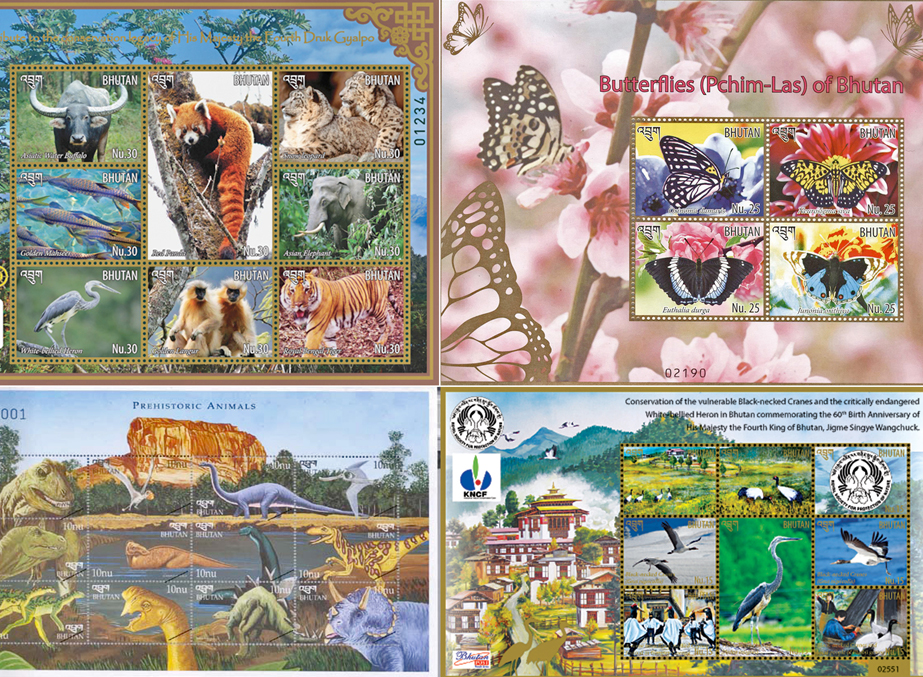 How about sending a postcard to your near and dear ones? Oh wait…postcards are almost outdated now, right? But then, how about sending a postcard with your picture printed on the stamp? Adding more, what if your customised postal stamp is a full-fledged functional one?
Well, well, well, if you are in Thimphu, you can experience one of the most unusual things to do in Bhutan! You can get a fully functional customised stamps printed at a mere cost of Nu200-300. Amazing, isn't it? Plan your Bhutan trip today to get your customised stamp and surprise the world!
Be a Nomad in Bhutan's Highest Settlement
While in the Happiest Himalayan Kingdom, you can experience a number of unusual things to do in Bhutan by staying with the nomads! Perched at an astounding height of 3,800m, Laya is known to be the highest settlement in the country. It is in this region, where highlanders from across the country meets occasionally to promote their cultural values, knowledge, traditions, and skills.
Visit this part of Bhutan and spend time with its nomads; you will be transported back to an era where civilization existed in complete harmony with Mother Nature! Besides this, you will also get to learn more about yak farming, participate in fun-frolic and exciting activities like horse races, traditional art and culture, dog exhibitions, cultural music and dance forms, and much more!
Go for Game Fishing in Bhutan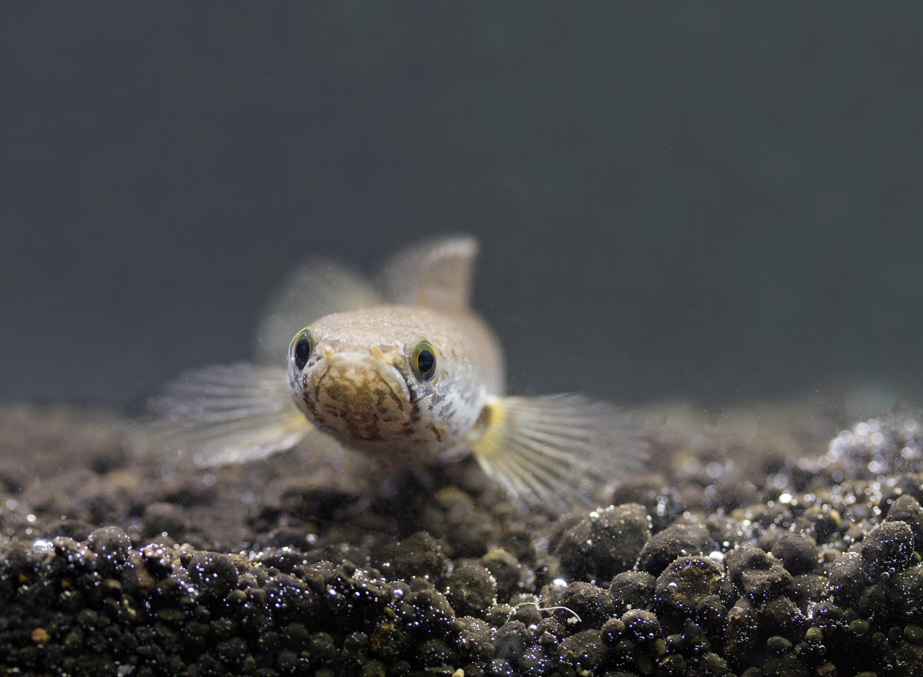 If you are a game fishing enthusiast, Bhutan is the perfect escapade for you to delve deep into game fishing! Guarded by towering glacial peaks, the country receives abundance of glacial water and offers multiple destination to try your luck in game fishing. Be it a tiny rivulets or gurgling rivers, you can always find ideal fishing destinations across this Happy Kingdom.
Game fishing lovers often visits the Paro Valley, Lhuentse Region, Bumthang Valley, and Thimphu Valley to showcase their fishing skills and techniques. Snow trout and brown trout are two of the most commonly found species in the glacial reservoirs of Bhutan. However, to participate in this enthralling activity, visitors must seek official permission from the authorities.
Conquer the Rocks in Thimphu
Rock climbing is surely one such stirring activities that you won't wish to miss out in the list of exciting things to do in Bhutan! Naturally blessed with the mighty Himalayas, this scenic country is the home to mammoth rocky structures. Most popular among these rock formations are the 'Nose', 'Wedding Present' and 'Preach'.
Visit Bhutan's capital city, get your safety gears, and challenge these towering rocks! Along with adding more fun and excitement, rock climbing in the Land of Thunder Dragons would also offer you ample of opportunities to unravel the miraculous beauty of the surrounding Himalayan peaks and other snow-capped mountains.
Embrace Traditional Arts and Crafts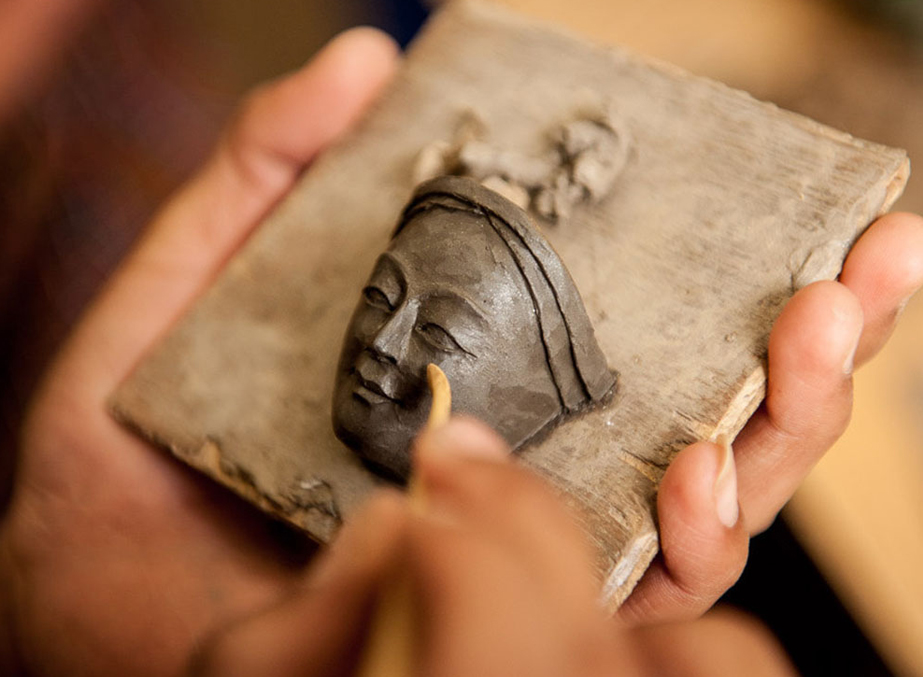 Art and culture have always been an integral part of Bhutan! At present, the country is known to be one of the very few places that has preserved 13 different forms of arts and crafts. In fact, the country has several traditional learning centres that offer trainings to local youths to master these art forms and pass on the knowledge to the following generations.
On your visit to Bhutan, do visit these training institutes to learn more about the country's traditional art forms and how it has preserved these art forms since ages now. You can also buy souvenirs, participate in cultural exchange programs, and learn some new art skills in these learning centres.
Shop the Local Way in Weekend Markets
Local shopping in weekend markets is undoubtedly one of the best ways to have a closer look at Bhutan's local life! Over here, almost every cities and towns have a weekend market, where the locals assemble during the weekends and carry out trade with local products, artefacts, life commodities, and much more.
These marketplaces also serve as the hotspot for both unusual things to buy in Bhutan. To name a few, one can buy incense sticks, Swiss cheese, pink camphor, betel nuts, fresh vegetables, local artefacts, souvenirs, and lot more!

Subscribe to us
Subscribe to our newsletter and stay updated

Request a call back
Our experts would love to create a package just for you!