7 Places To Explore In Sikkim In May Where Brimming Nature Awaits You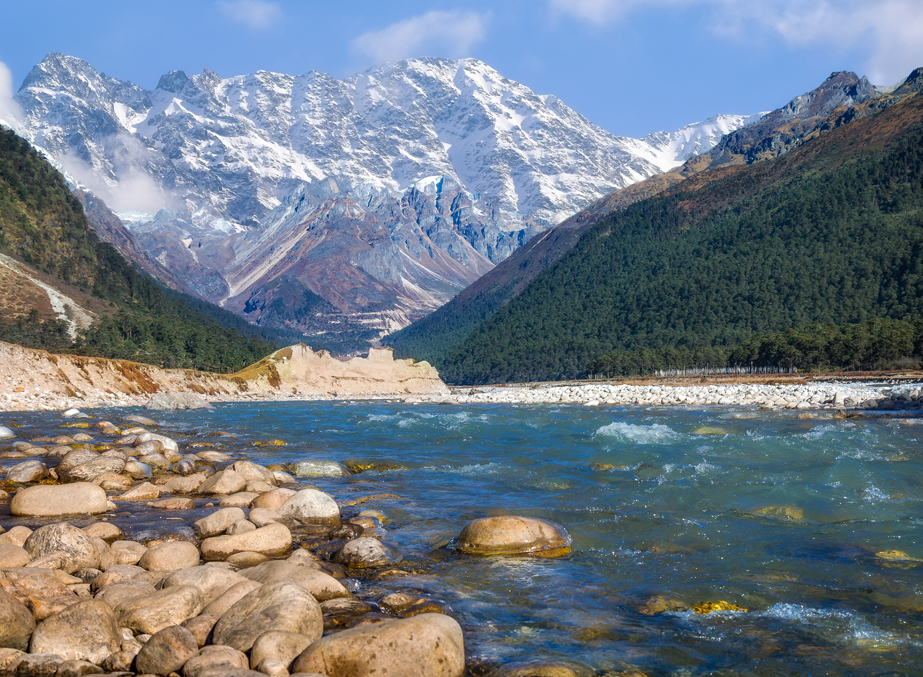 May is the peak summer month in India! It's the same time when most of North India is dealing with serious heat strokes, and any place cooler is trusted as a welcome respite. May-June is the time for summer vacation for kids, which means another eventful holiday on the cards. May along with June makes for a popular month for tourism in India, and what could be an ideal summer escape than the northeast that chills amidst the lush Himalayan alpine even during the peak summer.
The aforesaid explains the popularity of Sikkim in May! And, there lies Sikkim, basking in the aftereffects of a dreamy winter, beautified by the resplendent morning mist, and gearing up for exciting festivities. Sikkim in summer makes the ultimate bucket list for India tourism. Here are the top most places for the consideration of everyone traveling to Sikkim in May.
7 places in Sikkim in May that define the oozing beauty of the northeastern state!
1. Namchi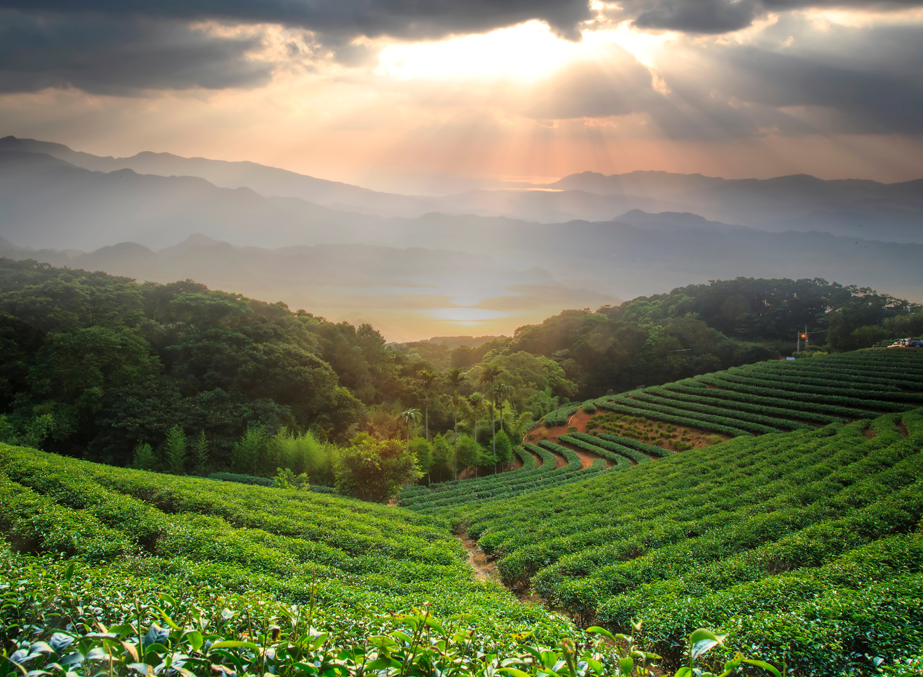 Namchi, the capital of Sikkim's south district, prides in calling itself as the celebrated cultural capital of Sikkim. It is here that you find thriving nature aptly blended with the tourist attractions, which majorly supports cultural and religious tourism. While there are plenty of views around, you can actually spend some amazing time out there visiting the prominent tourist attractions like the statue of Guru Padmasambhava, the replica of Char Dhams in India, and the amazing township area with a massive park. At 5500 feet above sea level, Namchi is a popular tourist attraction in Sikkim.
New Jalpaiguri is 90 km while Bagdogra is 96 km far from Namchi. If you are planning to drive down from Gangtok then the surreal views of Temi Tea Garden en route which stretches for 21 km will leave you awestruck.
Popular attractions in Namchi in May: Shirdi Sai Baba Mandir, Char Dham complex, Tendong Hill, Baichung Stadium, Ngadak Monastery, Samdruptse Hill, and Tarey Bhir
2. Jorethang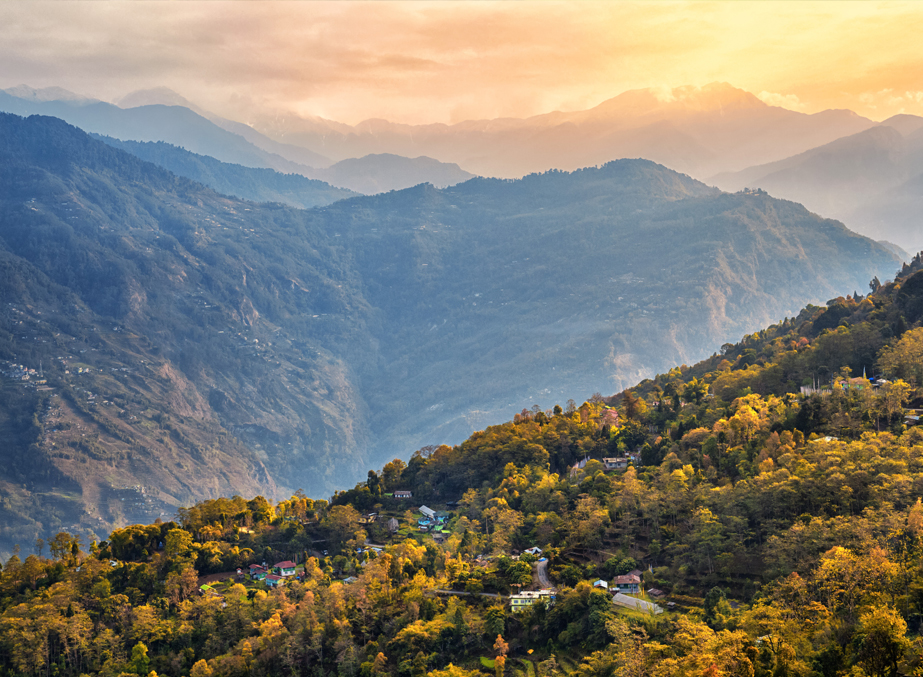 92 km from New Jalpaiguri lies Jorethang – a major city in Sikkim, en route Darjeeling to Pelling. From Kalimpong and Siliguri there is a multitude of options available in the form of buses and jeep to travel to Jorethang by road. From the nearest major cities like Darjeeling, Kalimpong, and Siliguri it is well connected by buses, jeeps, and private taxis. Located on the banks Rangeet River – a tributary of Teesta, Jorethang is tucked in the foothills of the mighty Himalayas.
Popular tourist attractions in Jorethang in May: Maghe Mela celebrated in January at the time of Makar Sankranti, hot water spring nearby, and adventure activities like trekking and rafting
3. Ravangla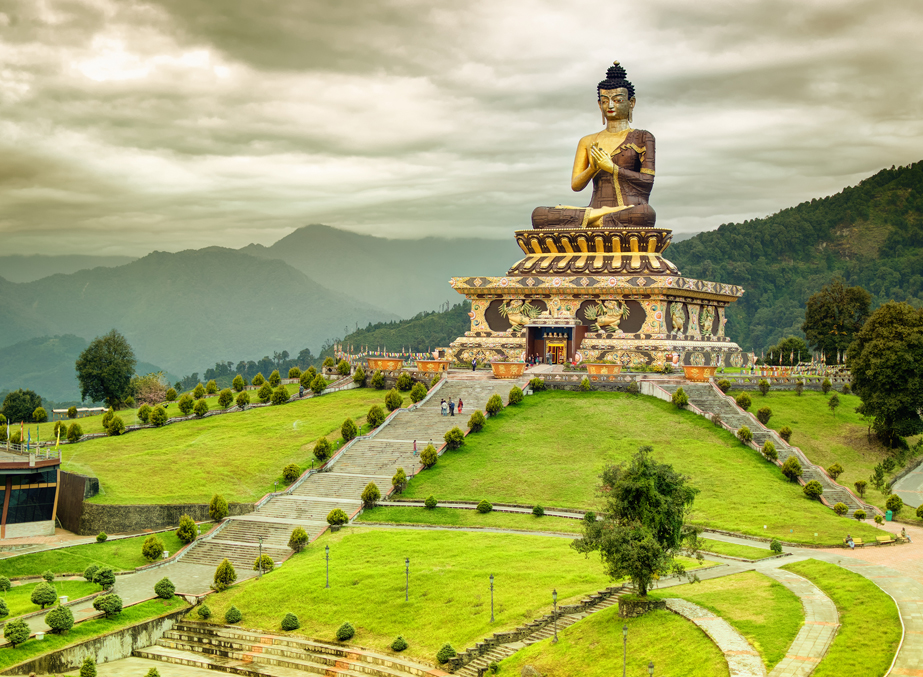 Ravangla in southwest Sikkim is an entirely different world of peace and tranquility and makes the entire setting of the place so enchanting because of its close proximity to the snow-capped peaks of Mt. Kanchenjunga in the backdrop. Marvel at the lush Sikkimese countryside or go on a hunting spree of cascading waterfalls, quaint villages, and scenic tea gardens, Ravangla has it all.
Moreover, the ethnic Sikkimese culture, ancient monasteries, and enchanting outdoors make Ravangla a must-visit place in south Sikkim.
Popular tourist attractions in Ravangla in May: Bonn Monastery, Ralang Monastery, the historical market of Kewzing, and mysterious caves around
4. Tendong Hill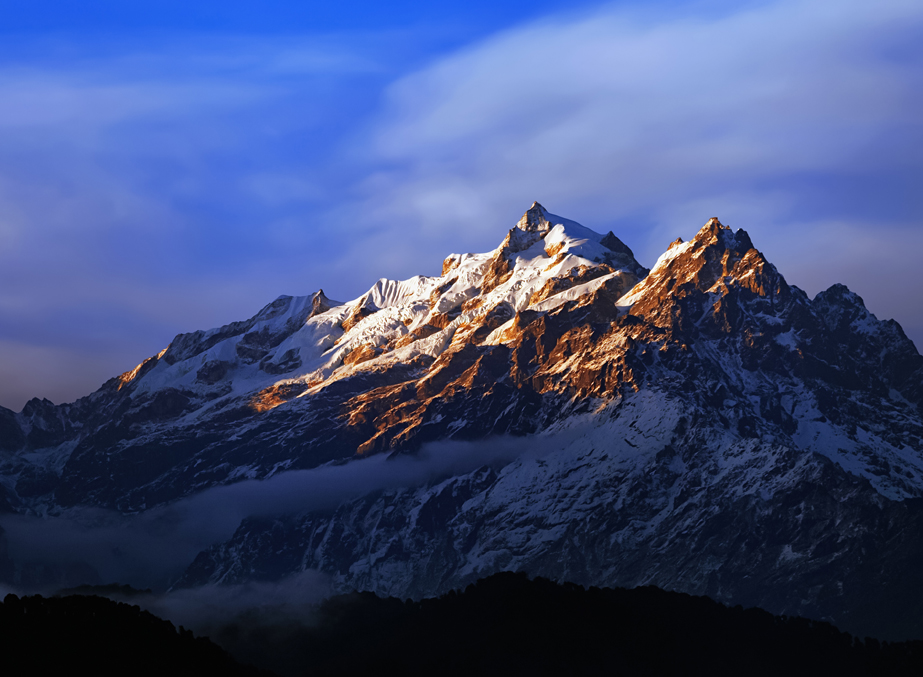 Home to Buddhist Lamas since centuries, Tendong Hill, rising 8530 feet above Damthang, is a massive tourist attraction in South Sikkim. The hill makes a quiet slip for all the nature seekers, because of surrounding tranquility & exceptional quietude. South Headquarters town Namtse falls in its close proximity and the nearest contact point for Tengdong.
Travelers have to trek 13 km from Damthang to reach here, which is apparently the only way to reach the Tengdong hills. The trek is adorned with an abundance of greenery and lush nature around thus making it one of the most scenic treks in Sikkim. With over 90 bird species, and a variety of wildlife primarily comprising of Himalayan Bears, leopards, and the elusive Red Pandas frequently spotted in the region, Tendong Hill makes for a perfect proposition for every nature enthusiast.
Popular attractions of Tendong Hill in May: Glittering Kanchenjunga Peak, Singalila range, Chola range, partial view of Gangtok town, Nathula, Darjeeling, and 360-degree views around
5. Maenam Wildlife Sanctuary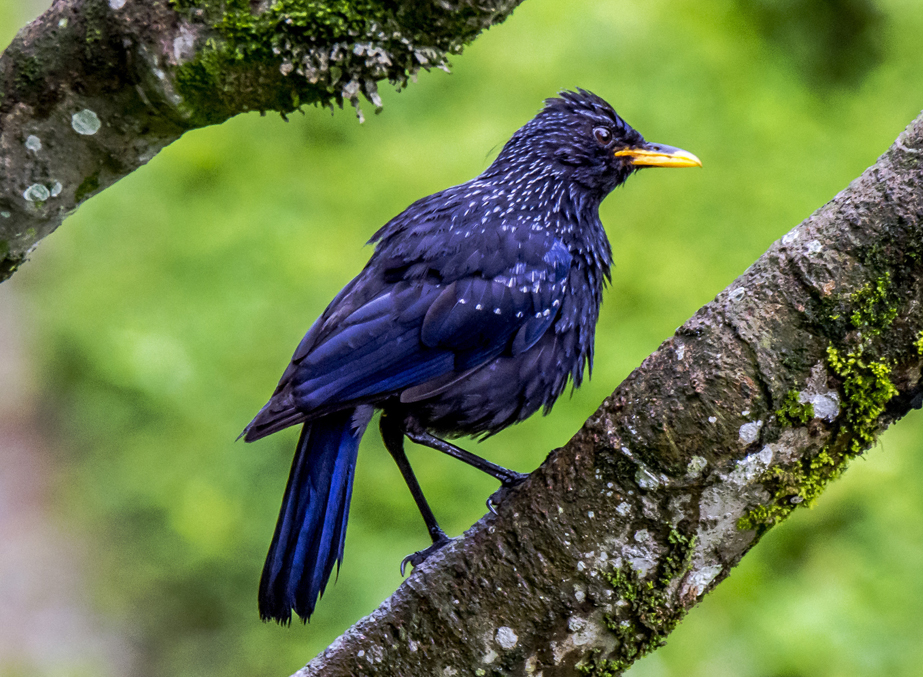 May makes for the perfect time to visit Maenam Wildlife Sanctuary for all its flourishing nature and terrific biodiversity. Home to several exquisite herbs and exciting wildlife, the Maenam Wildlife Sanctuary is the remarkable stretch of thick forest and vivid nature in Sikkim. Covering an area of 36.5 sq km, the wildlife sanctuary reaches a maximum altitude of almost 10,500 feet. Rare wildlife like Red Panda, Goral, Serow, Barking Deer, Marbled-Cat, Leopard-Cat, Civet-Cats, Blood Pheasant, and Black Eagle thrive in the protected reserve.
For all its the challenging trails in the sanctuary area, it is just perfect to trek here. The trek from Ravangla to Maenam peak, which further leads all the way to Borong Village takes 4 hours to complete. Adrenaline seekers! Are you listening?
Most popular things to do in Maenam Wildlife Sanctuary in May: Explore the exciting trekking trails, behold the exquisite flora and fauna of the park, head to Maenam Gompa & Lord Shiva temple
6. Sikip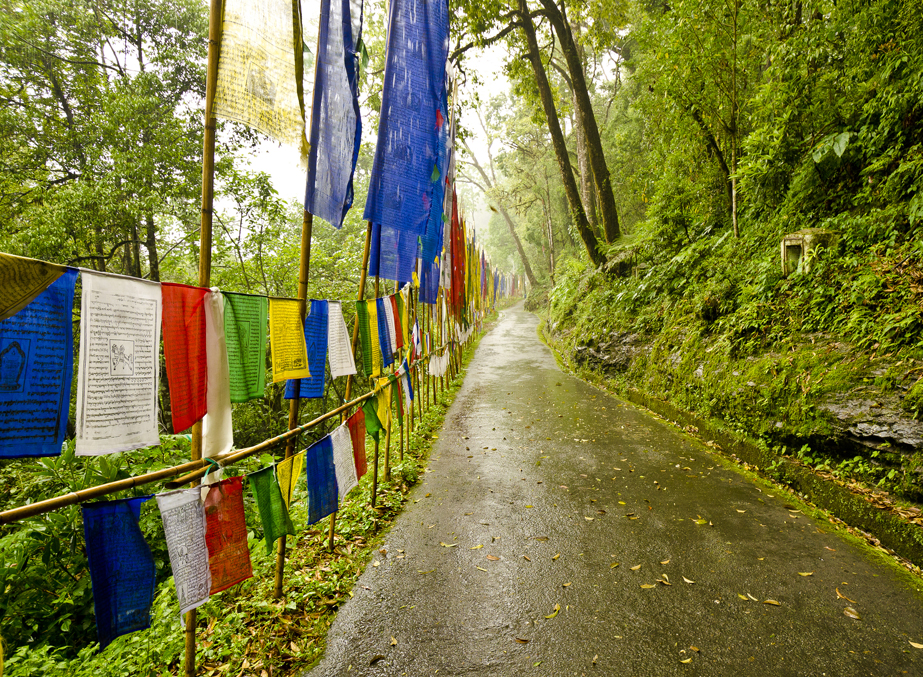 Located 132 km from Siliguri, Sikip is a scenic town in South Sikkim and an important tourist attraction thriving amidst the abundance of nature. Sikip's strategic location by Rangeet river makes it even more fascinating for nature seekers. A ride from Siliguri to Sikip takes almost 5 hours via Legship, which is mostly studded with pristine views around. One can also drive down from Siliguri/ Darjeeling via Jorethang.
If you are into fishing then Sikip is the perfect place in Sikkim to be. With the calm and soothing surrounding, Sikkim is the ultimate place for anglers. Rafting in the Rangeet river is another popular thing to do in Sikip.
Popular tourist attractions in Sikip in May: Fishing in Rangeet river and nature viewing
7. Solophok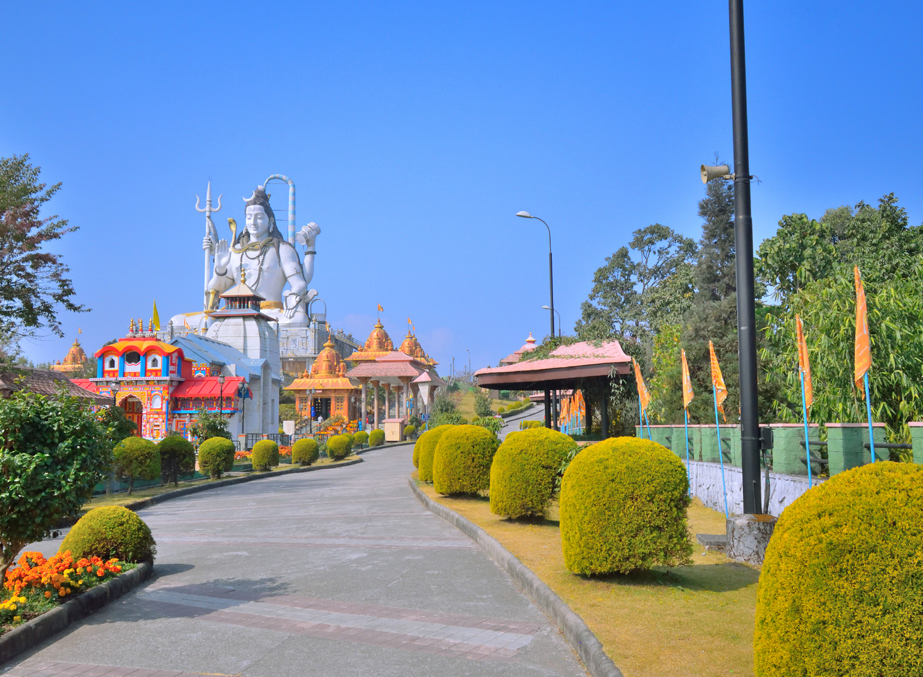 Located in South Sikkim almost 5 km from Namchi town is Solophok – the unique pilgrimage in northeast India famed for the gigantic statue of Lord Shiva. The main temple here stands a record 108 feet high which acts as the best to 87 feet tall Lord Shiva statue placed in a sitting posture atop the Solophok Hill. Besides the Shiva statue, the other major attractions here are the twelve Jyotirlingas for Shiva devotees.
The four main complexes of the entire place are – Shiva Statue with 12 Jyotirlingas, Four Dhams, Sai Baba Temple, and Kirateshwar statue. The other prominent tourist attractions in the complex are Nandi bull, Sai Dwar, Sai Temple, Kirat Dwar, Kirateshwar Statue, and the wonderful Shiv Dwar.
Notable facilities provided for the tourists at Solophok: Car parking, kiosks, 96 bedded Yatri Niwas, VIP Guesthouse, auditorium, cafeteria, main prayer hall, viewing pavilion, and musical fountain
Sikkim in May turns into every nature lover's soothing sojourn, a place where people flock to seek crisp mountain air infused into lush outdoors! If a summer trip to Sikkim is on your mind, then don't think too much, because thinking is such a waste of time.

Subscribe to us
Subscribe to our newsletter and stay updated

Request a call back
Our experts would love to create a package just for you!
Sikkim Travel Information at a Glance
Find the authentic information on how to plan a hassle free tour to Sikkim. Travalghar puts together for you relevant details on how to reach Sikkim along with information on different means of transportation and the best time to visit. Also explore the different attractions and destinations in Sikkim with the help of our map, made easy for you to navigate.