Sikkim in August : Explore the beautiful Sikkim during the season of Monsoon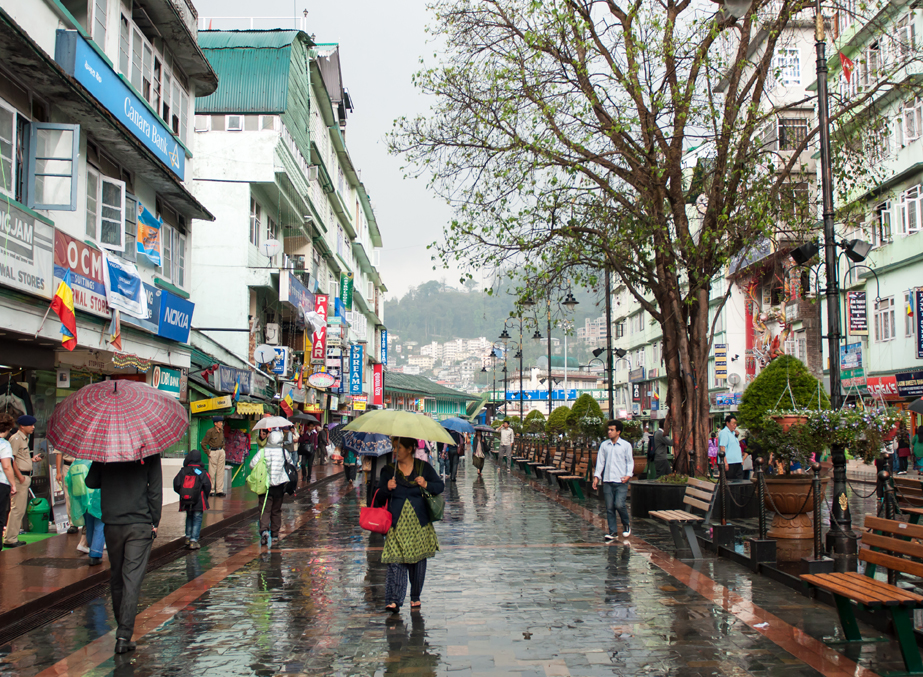 Imagine yourself in a cozy room with the sound of pitter patter raindrops on your roof and waking up in the morning to a view of rain splashing against the tree. Isn't that a definition of a perfect holiday? Rest and relaxation amidst the wonders of nature. The little town in North East India offers you just that in the month of August. For those that enjoy getting wet in the rain, August is the perfect time to visit the lonely planet of Sikkim.
The waterfalls, rivers and the lush surrounding look at its best during the monsoon season. Try trailing through the narrow paths of this state during the rainy season, and enjoy the magnificent beauty that they turn into. Though summers and winters are the most favourable seasons to visit Sikkim, even the monsoon season has its own charm, go ahead and book a stay in Sikkim next August and experience the beautiful Sikkim in this off-beat season.
How to Reach Sikkim
You can reach the beautiful land of Sikkim by air, train or road!
By Air: If you are planning to reach Sikkim via air then you'll have to book a ticket to the nearest airport, Bagdodra Airport in West Bengal. Once you arrive at the airport, book a shared taxi to Sikkim (4 hours drive). You can also book a helicopter ride from the airport to Sikkim (20 minutes). You can also book a flight to Pakyong Airport which is in Sikkim. But since this is a small airport, all commercial flights do not land here, so check accordingly.
By Train: If you are visiting Sikkim via train, then get down at New Jalpaiguri Railway Station in Siliguri. From here, you can either board a bus or cab to Sikkim.
By Road: For those that are visiting Sikkim from nearby vicinities, travelling by road to Sikkim is the most feasible option. The roads are good and you get the added advantage to enjoy a scenic view of the landscape.
Festivals in August
Tendong Lho Rum Faat
Tendong Lho Rum Faat is one of the oldest festival celebrated among the indigenous Lepchas. It is a 3 day festival that commemorates with a prayer in Tendong hill in Namchi. During this festival, people make a mountain model and worship it in their homes. People dance and sing while covering their face with a mask to worship almighty. This festival stems from the believe that the Lepcha tribe was saved from 40 nights of continuous rain which destroyed the entire Mayel Lyang. And this festival is primarily celebrated to worship the almighty that saved them during this calamity.
Phang Labsol
Phang Labsol is a unique festival in Sikkim that celebrates Mount Kanchenjunga as the guardian deity. The festival stems from the believe that the mountain God played a major role in introducing Buddhism in the state of Sikkim. This festival is celebrated at Rabong in South Sikkim. People from across the state come together during this festival to offer thanks to the mountain God. If you are here at Rabong to witness and experience this old age celebration, do spare some time trekking to the Shar Chok Bhepu, one of the holiest caves in Sikkim.
Bhadauria Purnima Festival
The celebration of Bhadauria Purnima Festival occurs in Tsomgo Lake near Gangtok in Sikkim. This festival is celebrated with much vigour and enthusiasm on a full moon day in the month of August. Tsomgo Lake is also one of the best destinations in Sikkim. During this festival, Faith healers or Jhakris perform rituals around the lake by chanting hymns and moving their body to the rhythm of musical instruments. So, if you are here to celebrate this auspicious occasion, do spend time unwinding and admiring the scenic view that surround the Tsomgo Lake. You can also visit Baba Mandir, close to Tsomgo Lake.
Places to Visit in August
Lingdum Monastery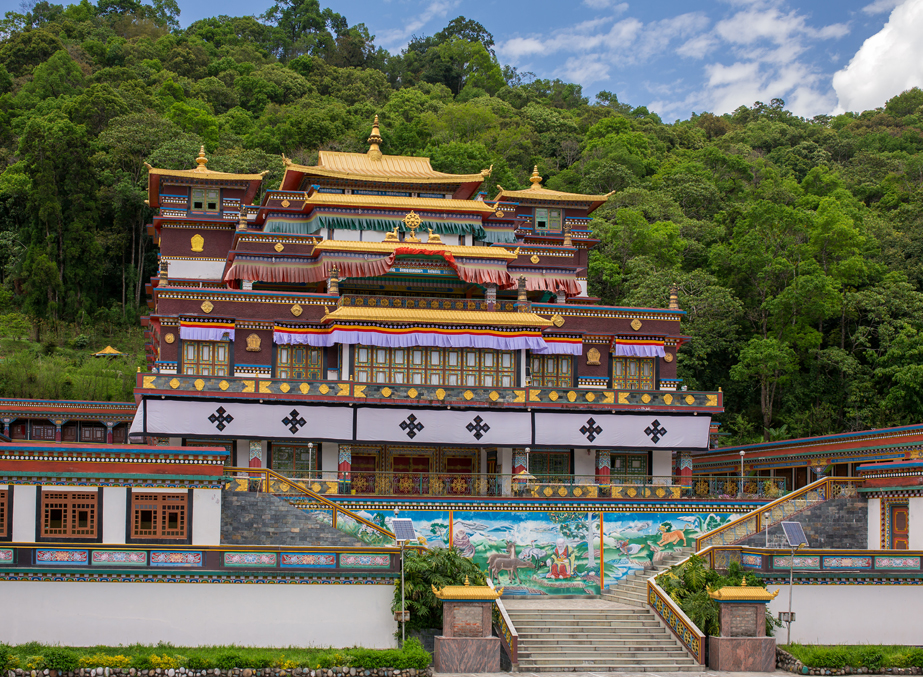 Lingdum Monastery also known as Ranka Monastery is one of the oldest monasteries in Sikkim. It is located about 20 km from the capital city of Gangtok. It is a peaceful place away from the hulla-boo, you can spend some serene time here unwinding and walking around the surroundings here. Every evening, monks here conduct prayer sessions, do attend these sessions for a sense of exhilarating peace and calm. You can also click some amazing pictures here as the background and the vicinity that surrounds this monastery is beautiful.
Nehru Botanical Garden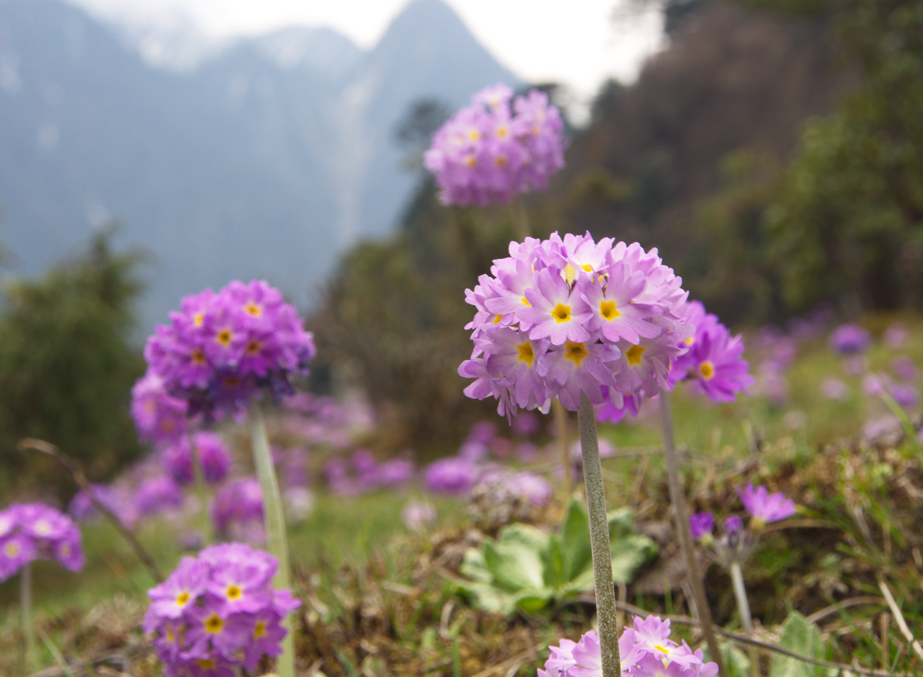 Nehru Botanical Garden located in the city of Gangtok is home to different species of trees, plants and Oak. The lush green forest, beautiful flowers that surround this research institute is perfect for an evening of serendipity. Inside this garden, you will also come across a green-house which has different types of Orchids. This Garden is taken care of by the Government of Sikkim and is named after the first Prime Minister of India, Jawaharlal Nehru.
Tashi View-Point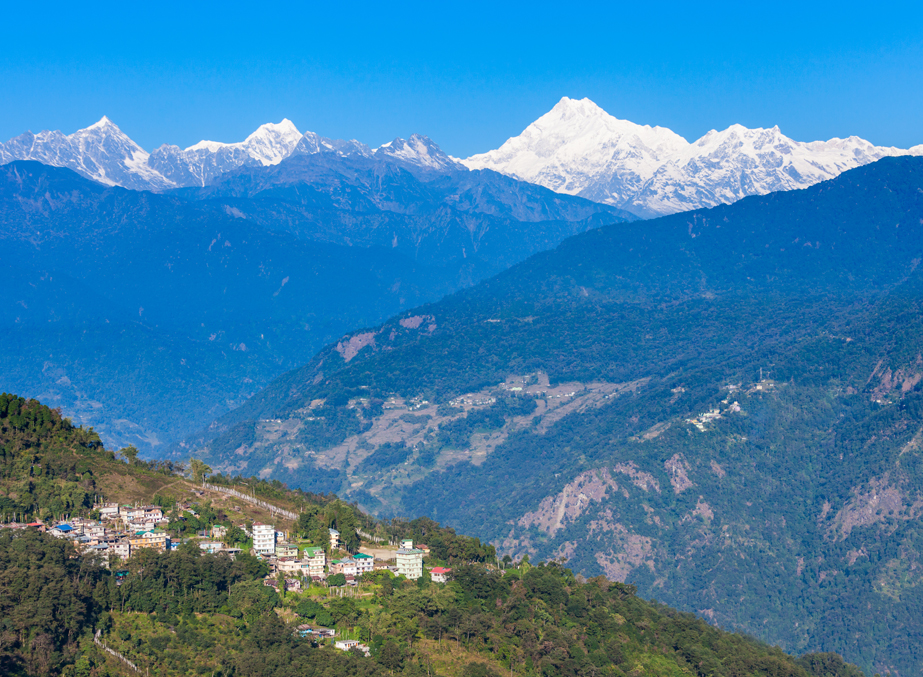 Want to enjoy the sweeping view of snow-capped mountains and the entire state of Sikkim? If so, then head to Tashi View-Point. From here you can witness the mighty Kanchenjunga and valleys that surround the city of Gangtok. You can also indulge in some refreshing drinks here and buy gift items from the small stores here. Tashi View-Point is 8 km away from Gangtok. Visit this place to experience a scenic view of the entire state.
Ban Jhakri Falls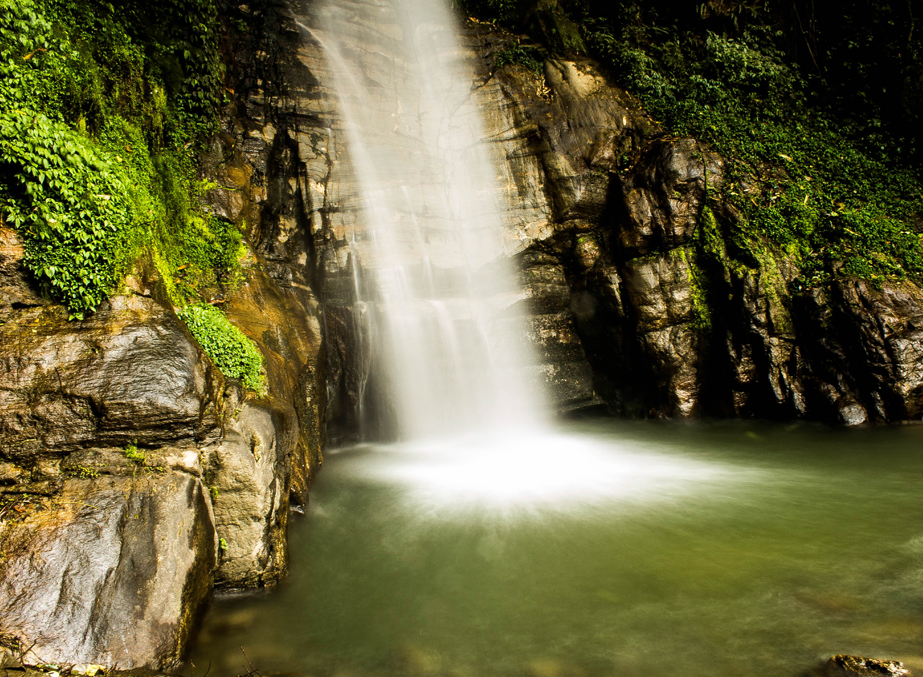 The best time to visit this waterfall is during the monsoon season. Ban Jahkri Falls located about 7 km from Gangtok is at its best during the month of August. This falls is inside a landscaped park, and has mythological references as the falls is believed to cure evil. You can sit on the benches in the park as you watch the gushing water. It is a popular picnic spot among the locals here. Do spend time here unwinding with the refreshing breeze.
Ganesh Tok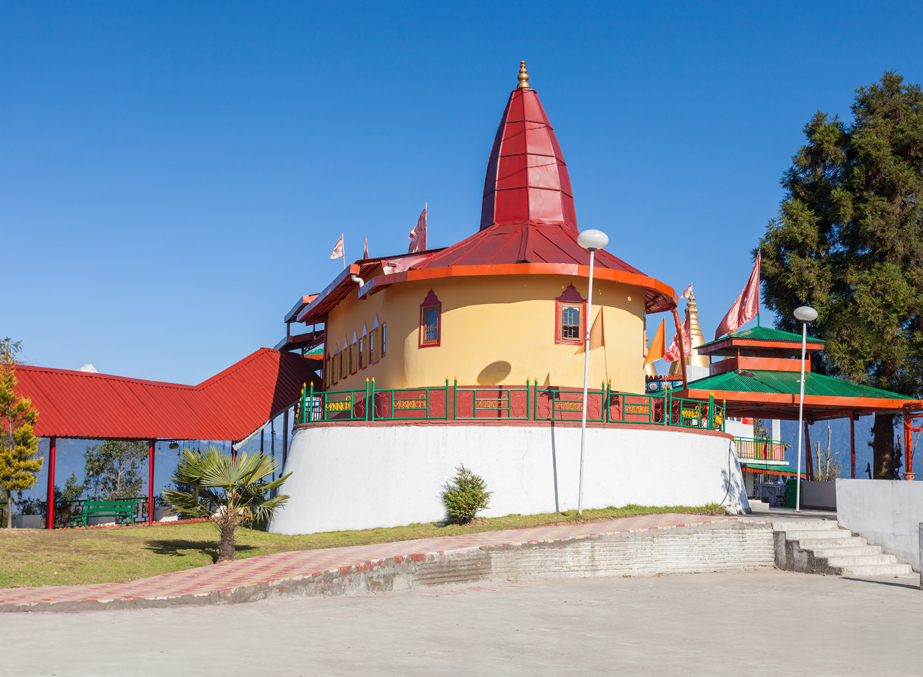 Situated 6500 m above sea level, Ganesh Tok is one of the famous Ganesh Temple in Sikkim. Since it is situated on the hilltop, you can enjoy a panoramic view of the city and the mountains from here. This temple though small attracts a large number of tourists throughout the year.
Note to remember
1. Waterproof you luggage as August is a rainy season here
2. Keep your ID proofs handy
So why wait any further? Plan a trip to Sikkim in off-beat season of August today!

Subscribe to us
Subscribe to our newsletter and stay updated

Request a call back
Our experts would love to create a package just for you!
Sikkim Travel Information at a Glance
Find the authentic information on how to plan a hassle free tour to Sikkim. Travalghar puts together for you relevant details on how to reach Sikkim along with information on different means of transportation and the best time to visit. Also explore the different attractions and destinations in Sikkim with the help of our map, made easy for you to navigate.