Sikkim in February : Enjoy the romantic month of February amidst the cozy, snowclad hills of Sikkim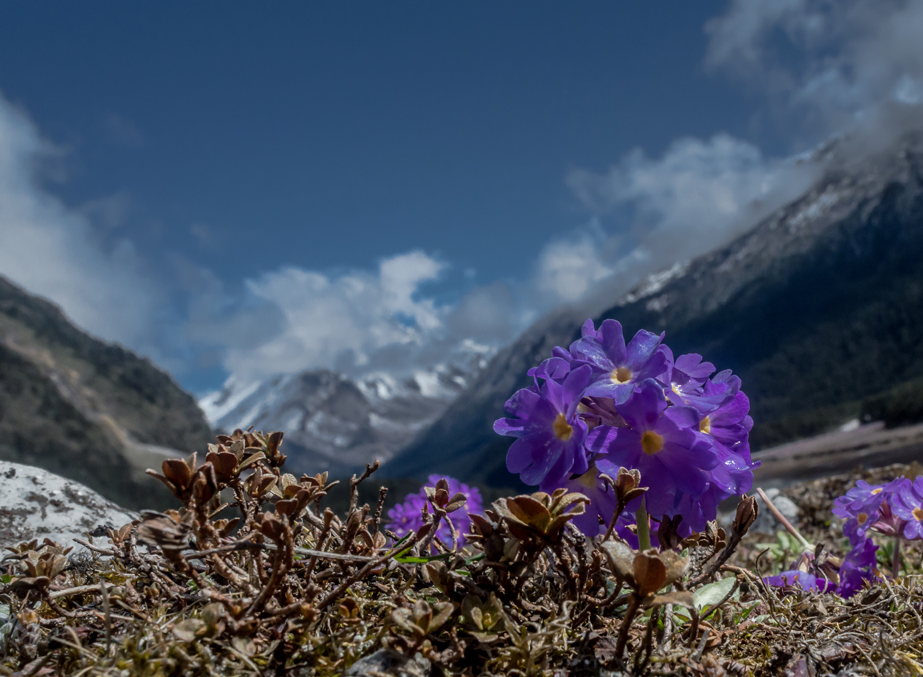 The best of the hills can be enjoyed during the season of abundant snowfalls. The sheer delight of watching snow-capped mountains and the chance to indulge in white river rafting creates memories worth cherishing for a lifetime. And if a trip to Sikkim in the month of February is your plan, then stick by it and make it happen! For the glory of Sikkim is best displayed as winter starts to fade…
In February, the state of Sikkim receives a mild temperature in between 15- 22 degree Celsius, perfect for a cozy holiday. While you get to still enjoy the beautiful snowfall that winter brings to the hills, the month of February in Sikkim is pleasant, a blend of cold and warm. So, why wait any further? Make that trip of a lifetime amidst the snowclad hills happen!
Read on to get a glimpse of all that Sikkim offers in the month of February.
Experience the 'Sikkimese' culture through its festivals held in February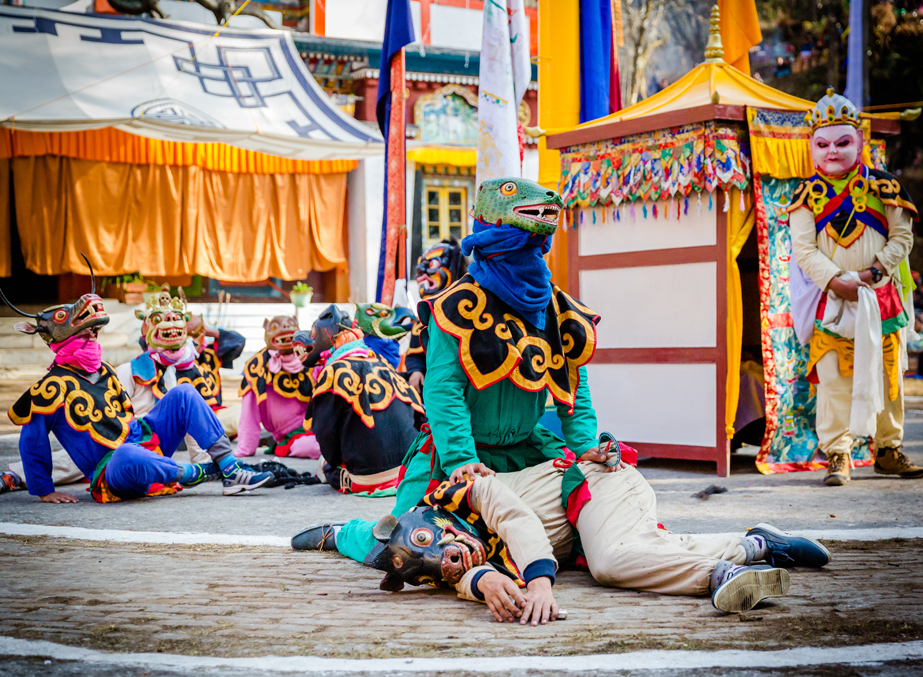 Losar Festival
Losar Festival is a celebration of the Tibetan New Year held in the first week of February. Due to the great influence that the Tibetan culture has in Sikkim, this festival is celebrated with zeal and glory. The popular Cham dance is performed during this festival. Lamas wearing colourful dresses dance to the beautiful folk songs in different monasteries.
Sonam Lochar
Sonam Lochar is a five day celebration of Lochar falls held in the month of February. During this festival, the head of the every family takes on the responsibility to clean the house and the temple area. Family and friends celebrate this festival by preparing delicacies such as Babari, Jyero, and Khapse. Traditionally dressed locals dance to the tunes of folk songs to celebrate this five day long celebration.
Bumchu Festival
Bumchu Festival attracts visitors from across the world especially from Nepal, Bhutan and Darjeeling. Tashiding Monastery hosts this festival every year and lamas open the Bumchu, sacred pot with holy water for display. The holy water is then distributed among the devotees.
Places you should visit during February in Sikkim
Gangtok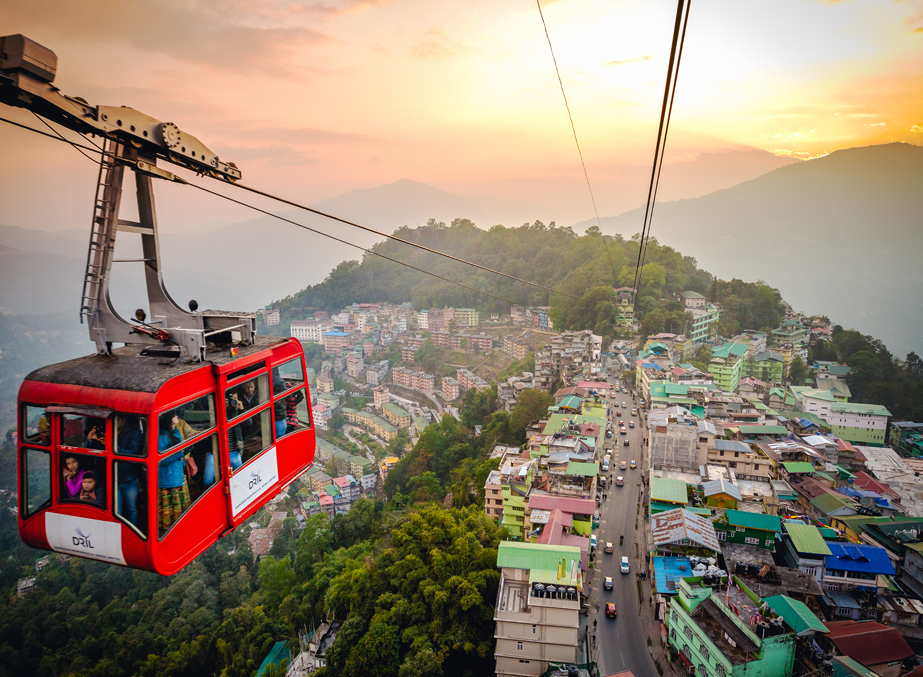 The capital city of Sikkim, Gangtok is beautiful in the month of February. The views of snow-capped mighty Himalayas, Buddhist monasteries located on top of the hills while you sip a hot cup of tea at MG Marg is a moment you should indulge in. You can enjoy abundant snowfall in Gangtok during the month of February.
Tsomgo Lake and Baba Mandir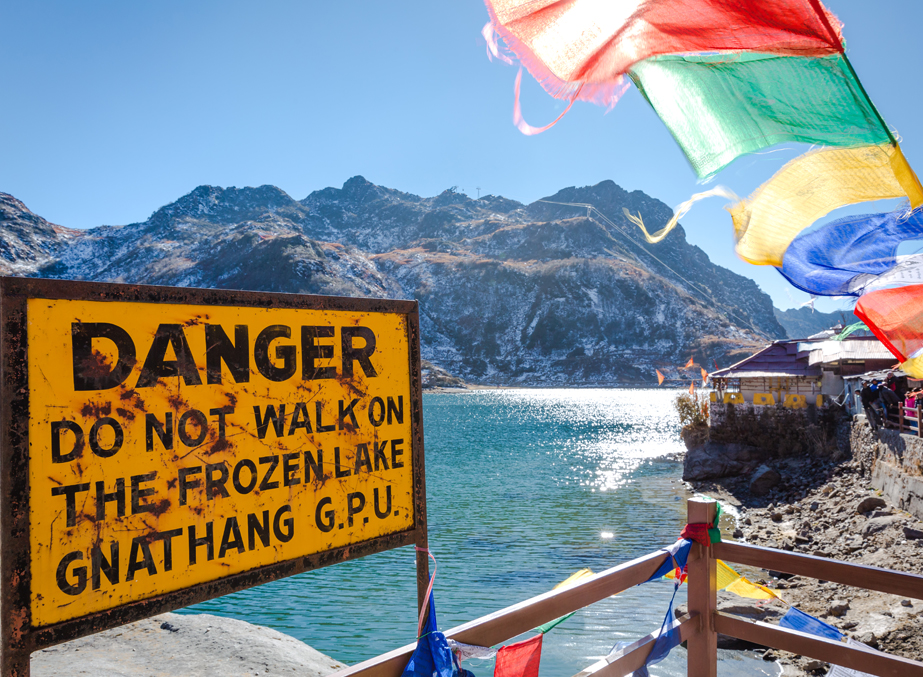 Tsomgo Lake, a lovely glacier located 12400 feet above sea level displays its magnificent beauty in the month of February. The mountain that surrounds this Lake freezes during this season and you can feel the ice and enjoy a spectacular view. On your way to Tsomgo Lake, also stop by Baba Mandir, a temple dedicated to a soldier that died during the Indo Chinese War.
Pelling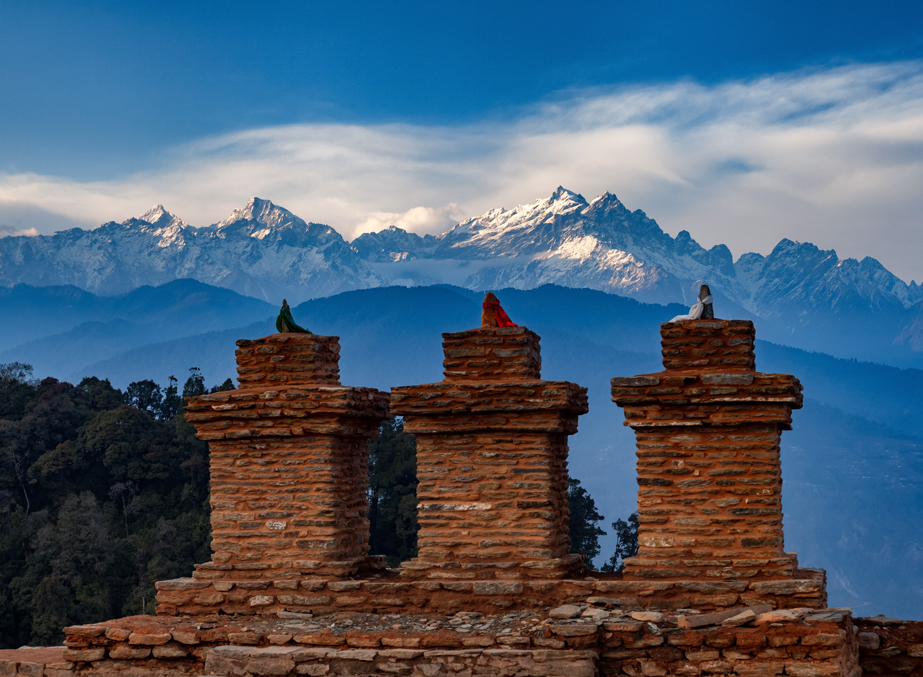 Pelling, a small town in West Sikkim is at its best during the month of February. You can visit the old monasteries, lakes, waterfalls and click some amazing pictures with the panoramic landscape here. Pelling also hosts the famous Chaam dance festival in the month of February.
Wondering what to do in February while in Sikkim?
Though many may say that the month of February in Sikkim is foggy and hence unsuitable for adventure. Keep those thoughts aside!
Here are some fun things that you can indulge in regardless of the season.
Get your adrenaline rushing by Trekking in the hills of Sikkim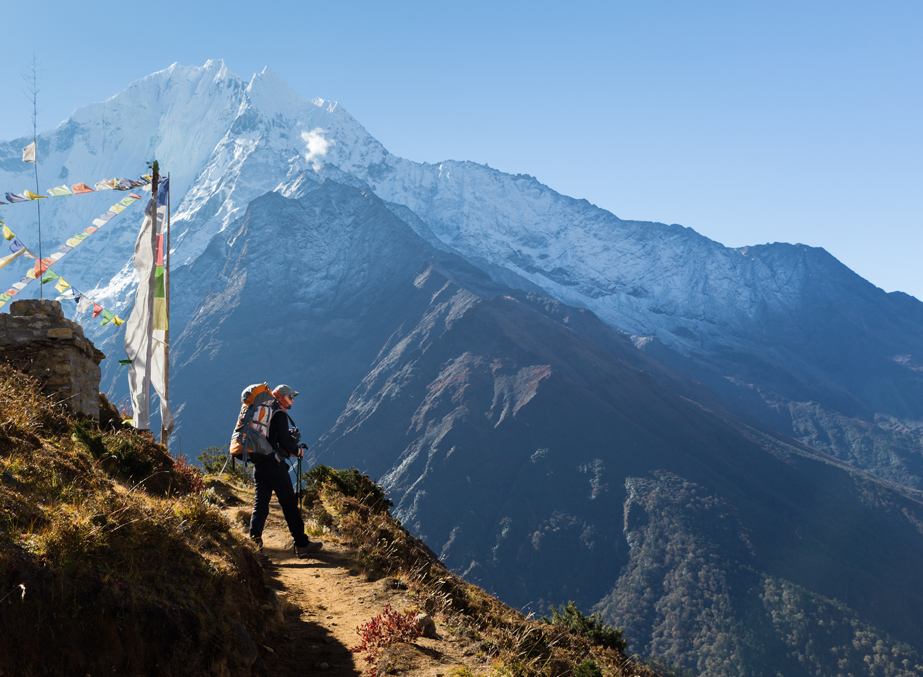 The adventure that tops the list while in the hills is trekking isn't it? And when it comes to places to trek, Sikkim has umpteen! You can climb up the hills of Dzongri, Sandakphu, Green Lake, Kanchenjunga peak and Goecha La and spend time unwinding high above the sea level. Do capture these memories as you trail through the paths to reach your destination.
Into the Wild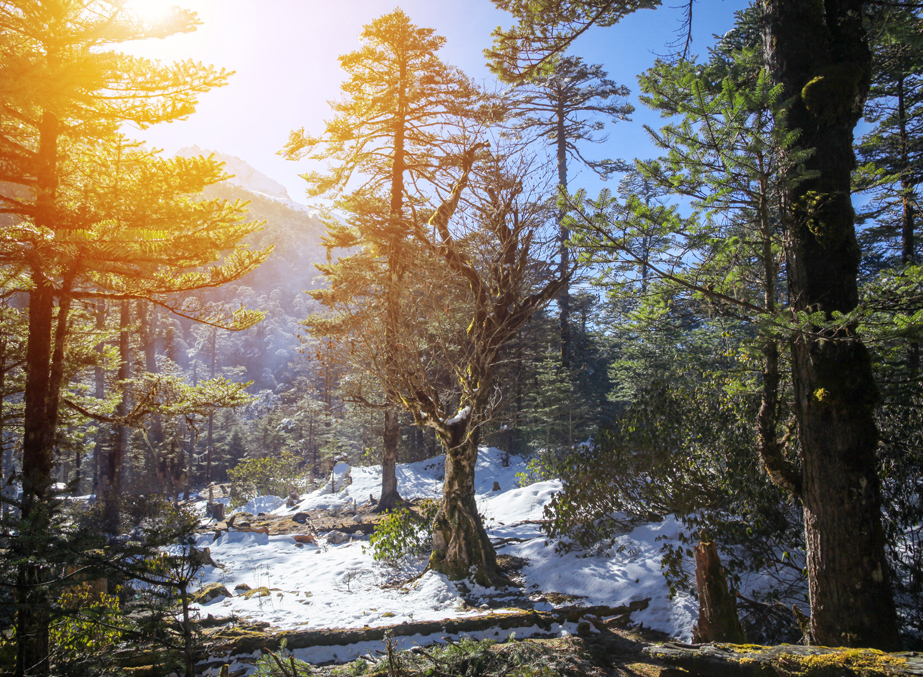 If you wish to explore the rich diversity of Sikkim, then, wildlife expedition should be on the top of your bucket lists. Sikkim is home to one of the richest flora and fauna. It is also home to famous national parks such as Kanchenjunga national park, Maenam wildlife sanctuary, Kyongnosla Alpine Sanctuary and more. As you dive deeper into the wild here, you will get the chance to spot wild animals such as Red Panda, Musk Deer, Snow Leopard and more…
River Rafting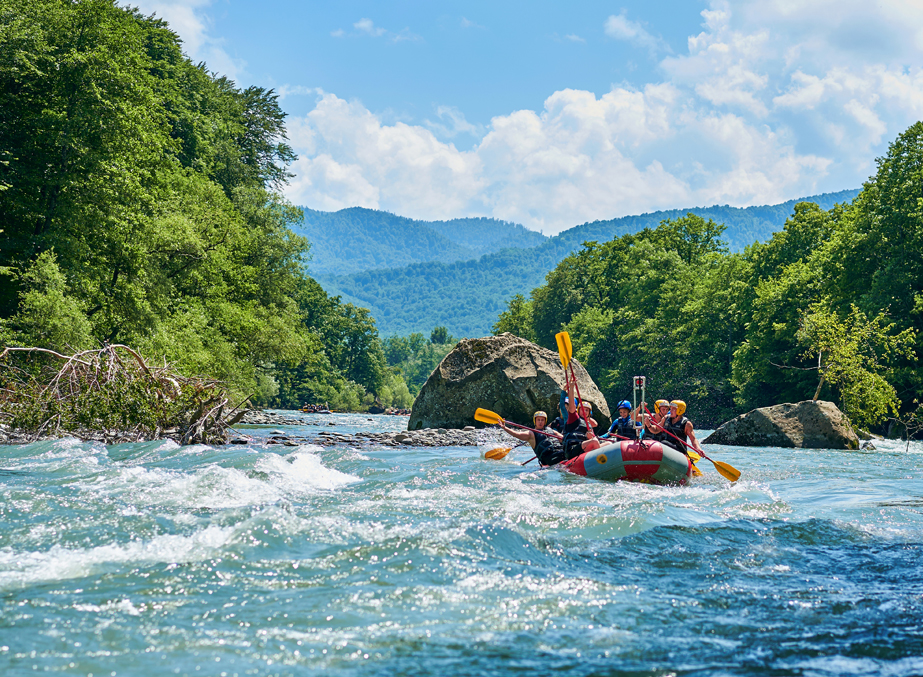 The state of Sikkim is also home to beautiful rivers of Teesta and Rangit. Get your safety gears on and raft through the turbulent waters here and become a part of a matchless challenge. It is challenging but the feeling of satisfaction once you complete it will make it worth it. Besides rafting here, the view of the beautiful mountains that surround these rivers will bring in a sense of peace and calm.
Things to remember
So you've made up your mind to visit Sikkim next February, but are you sure that you're all set for it? If not, then these are few things you should remember before you arrive at Sikkim.
Carry enough warm clothes
Even though the month of February is warmer than December and January, it is still chilly hence to enjoy the most of this season, ensure you have your woollens on. Many is always better than less, so pack as many socks, gloves, thermals and jackets as possible. Especially for those that are from hot cities, make sure that you fill your bags with woollens.
Rain proof your luggage
Though there are very less chances that it will rain, remember 'prevention is better than cure'. So, ensure that you rainproof your luggage so your belongings are safe and sound.
Keep your ID proof handy
Since the state of Sikkim shares its boundaries with China, the security here is pretty rigid. It is therefore mandatory that you have your ID proofs and permits handy so you don't land in a soup.
Still having doubts? Brush them aside and prep yourself up for the best vacation. The cool breeze, the scenic landscape and laid back culture of Sikkim is here to mesmerize you!

Subscribe to us
Subscribe to our newsletter and stay updated

Request a call back
Our experts would love to create a package just for you!
Sikkim Travel Information at a Glance
Find the authentic information on how to plan a hassle free tour to Sikkim. Travalghar puts together for you relevant details on how to reach Sikkim along with information on different means of transportation and the best time to visit. Also explore the different attractions and destinations in Sikkim with the help of our map, made easy for you to navigate.