Sikkim in September : Celebrate the beginning of autumn amidst the cherry blossoms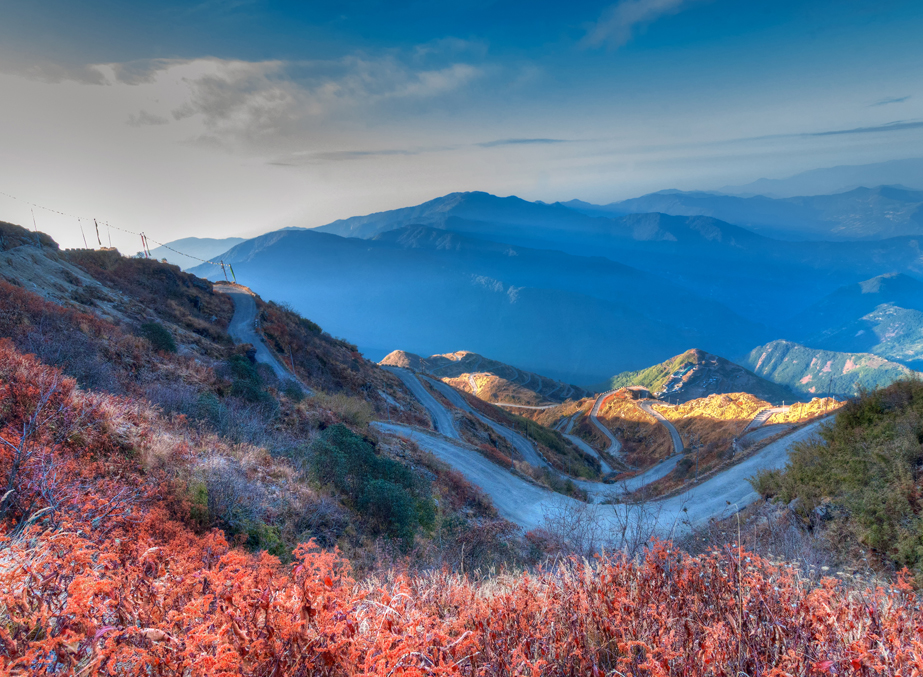 As the season of monsoon starts to fade, the beautiful season of autumn finds its way in the lonely planet of Sikkim. The roads are clear again and the sun warming the state again. It is the month of cherry blossoms and the sky is clear. You can witness the beautiful mountains and indulge in fun activities. So if you are planning a trip to Sikkim then the month of September is an ideal time. The beautiful landscape of the state displays its glory and there are umpteen delights that you can indulge in during this season again. Trail your way up through the peaks or sip some hot cup of tea in some comfortable café, every activity is fun during the month of September.
Festivals in September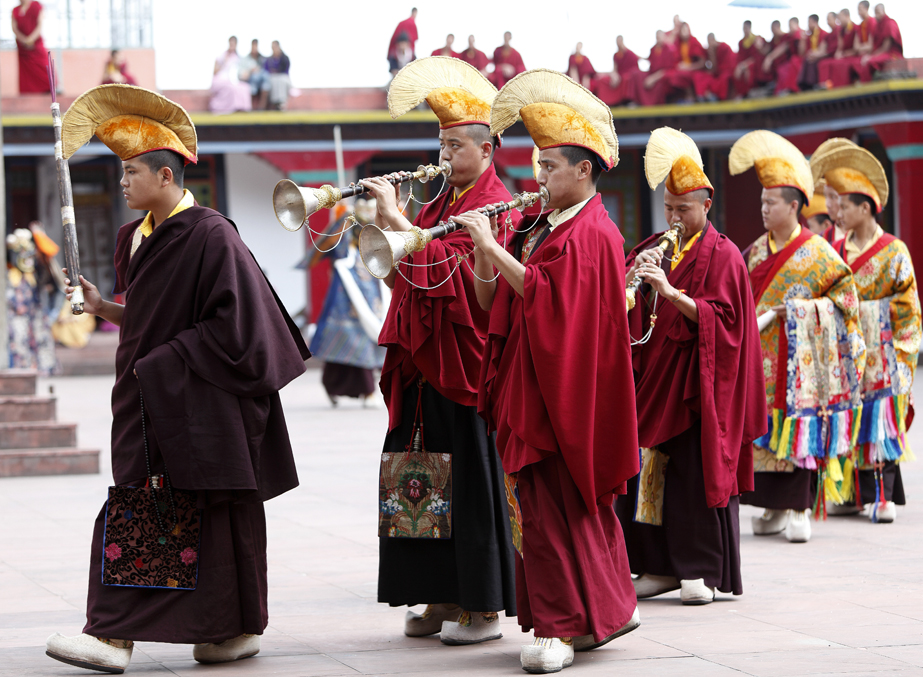 Janmashtami
The festival of Janmashtami is celebrated with much grandeur in the state of Sikkim. This festival celebrates the birth of Lord Krishna. During this festival do get your hands on the special butter delicacy prepared by the locals in Sikkim. The entire state of Sikkim comes together to celebrate this festival with bhajjans and folk music. Also various kirtans are held in the different temples across the state.
World Tourism Day
The department of tourism in Sikkim every year celebrates World Tourism Day in the month of September. The celebration takes place in the capital city of Gangtok. Various workshops and seminars based on tourism are held in the city. The tourism department also sends out awards on this occasion to those that promote quality tourism.
Indrajatra
Indrajatra is a festival popularly amongst the Newar community in Sikkim. It is celebrated with much enthusiasm, zeal and pomp. This celebration is named after the Hindu God of rain and the prime motive of the festival is to attain blessings from showers of rain. During this festival, chariot processions, drum beats and masked dance performances are held in the capital city of Sikkim, Gangtok.
Fun activities to indulge in September
Trekking in Goeche La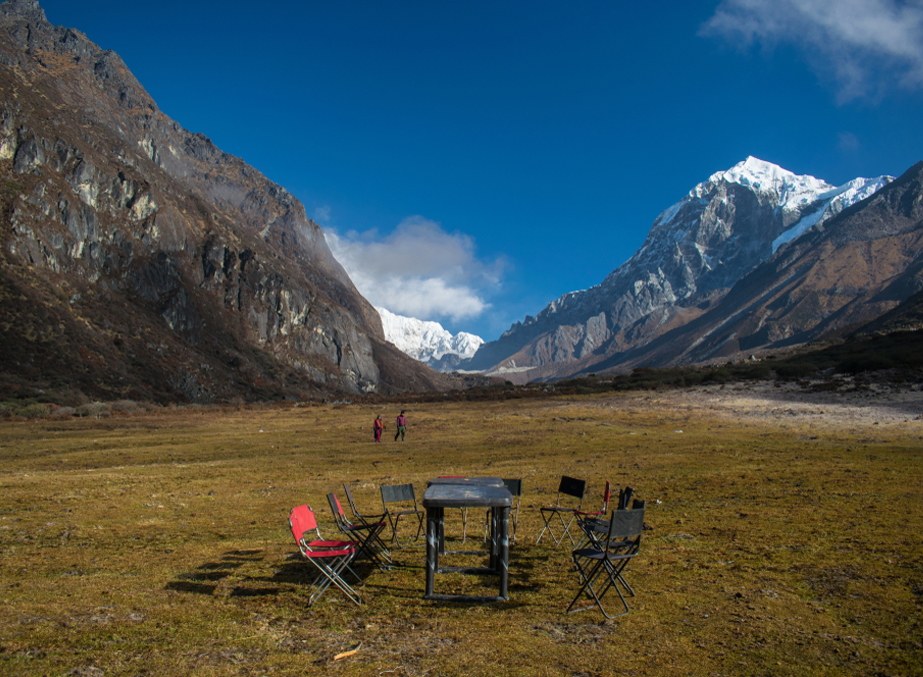 For those that love climbing and enjoy trailing through new paths, Sikkim has opportunities umpteen! Goeche La trek ranges from easy to moderate and is one of the best trek that you can indulge in while at Sikkim. You will be walking through the beautiful forest of Tshoka Rhododendron and vast meadows of Thangsing and Dzongri. The trek will start at Yuksom and end at the highest peak of Lamuney. Wear your trekking gears on and head for this awesome trekking journey in Sikkim.
River rafting at Teesta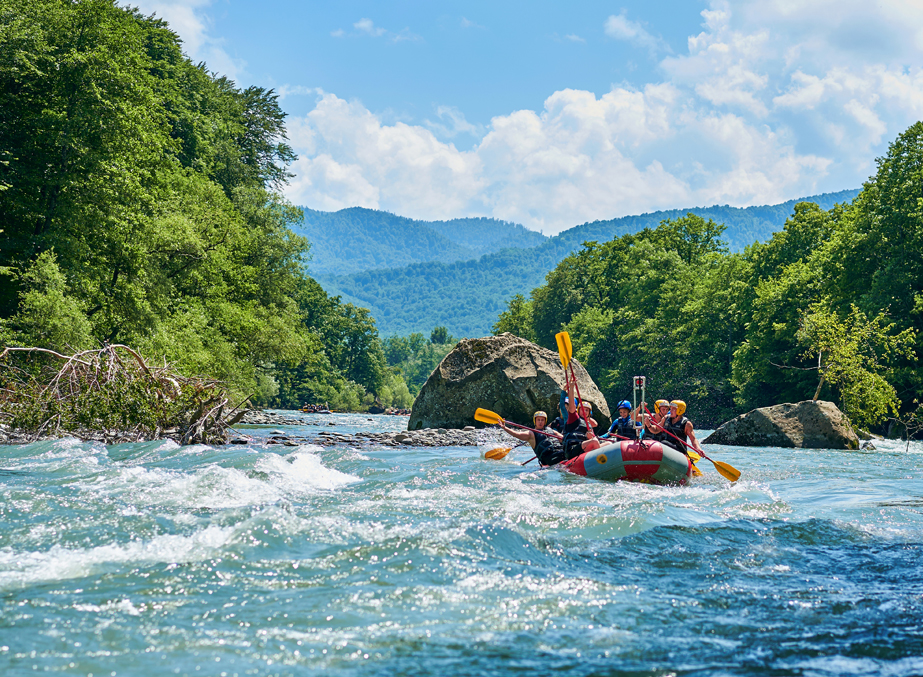 During the month of September, the Teesta River often known as the lifeline of Sikkim has enough water making it perfect for rafting. Rafting against the turbulent water of this mountain river is sure to get your adrenaline rush high. Besides fun time rafting here, you can also spend beautiful moments here unwinding as the scenic view of the paddy field, lush green tress, and sandy beaches is spectacular.
Rumtek Monastery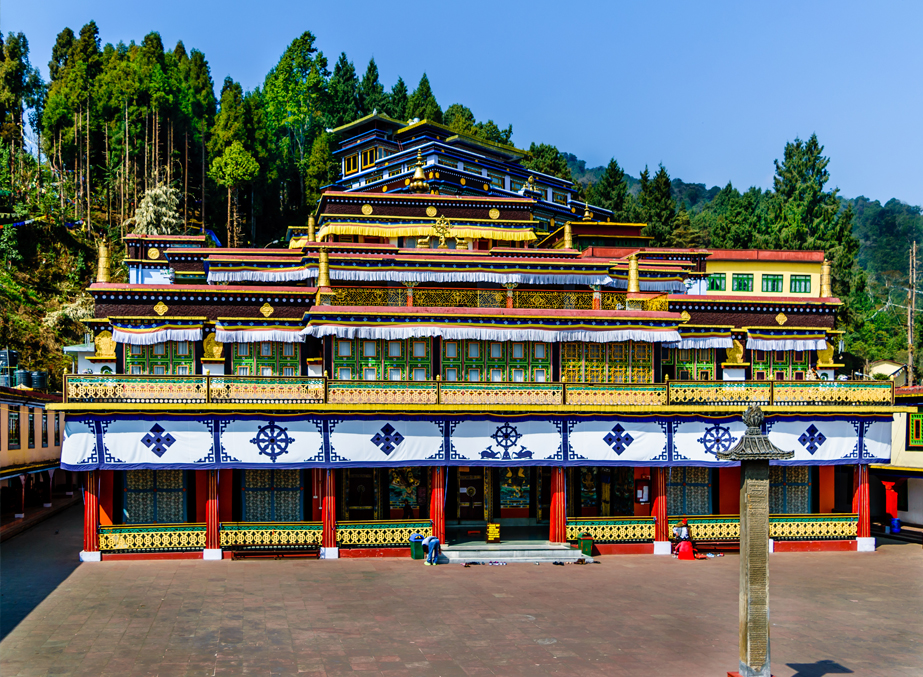 While in Sikkim, a visit to monasteries is a must. And Rumtek Monastery in Gangtok is one of the most picturesque destination. It is one of the largest monasteries and is also known by the name of Dharma Chakra Centre. The monastery is surrounded by monk quarters, and several accommodations. The Golden Stupa in the shrine is one of the main attractions of this monastery.
Tsomgo Lake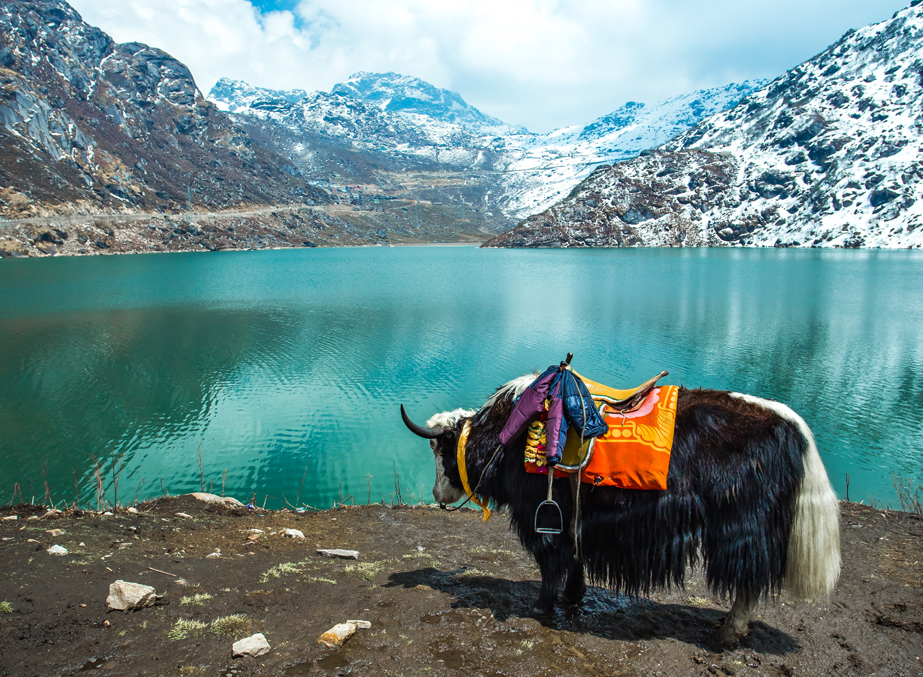 Tsomgo Lake changes its scenery with every season. But no matter what the season, the beauty of Tsomgo Lake is breath-taking. Travellers from across the world make it a point to visit Tsomgo Lake if in Sikkim. It is surrounded by the snow-capped mountains of Kanchenjunga and one can also indulge in Yak ride if you wish to go up higher. If you wish for peace on your vacation to Sikkim, then you should drive your way up to Tsomgo Lake.
Groove to the music at MG Marg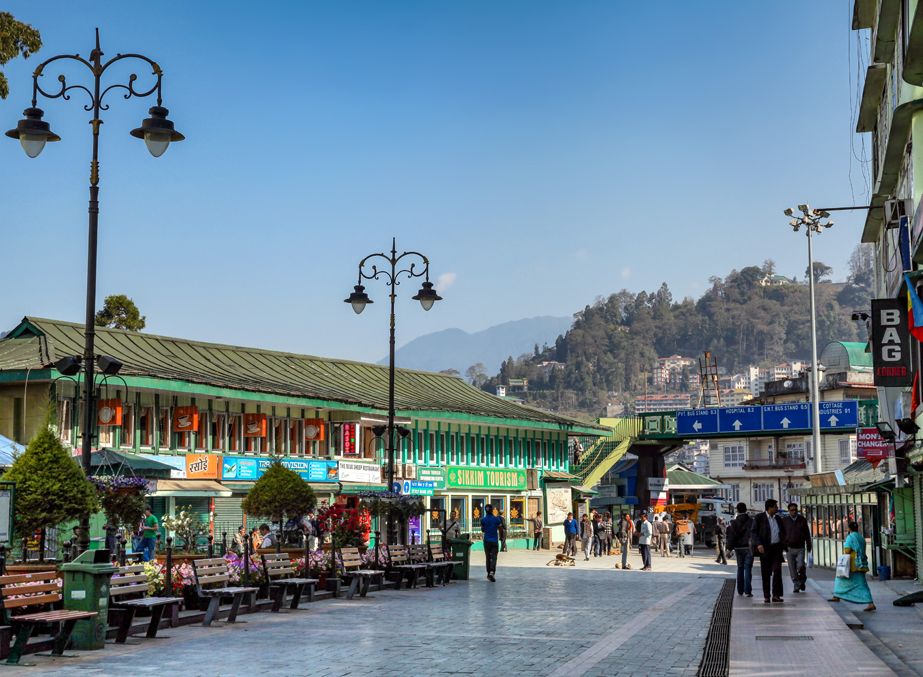 MG Marg, the most popular shopping centre in Sikkim is lined up with pubs, cafes and shopping centres. You can spend time here indulging in the street-side delicacies or clubbing in the pubs here. Also spend time in the cafes here and savour the delicious tea. And if you are one that enjoys shopping, then this place is a paradise. You can shop for souvenirs, woollen clothes, shoes, bags and more. Whatever your choice, MG Marg has it all. Do get your hands on the woollen clothes here as they made with fine fabric, warm and cuddly.
Walk down the path of Tibetology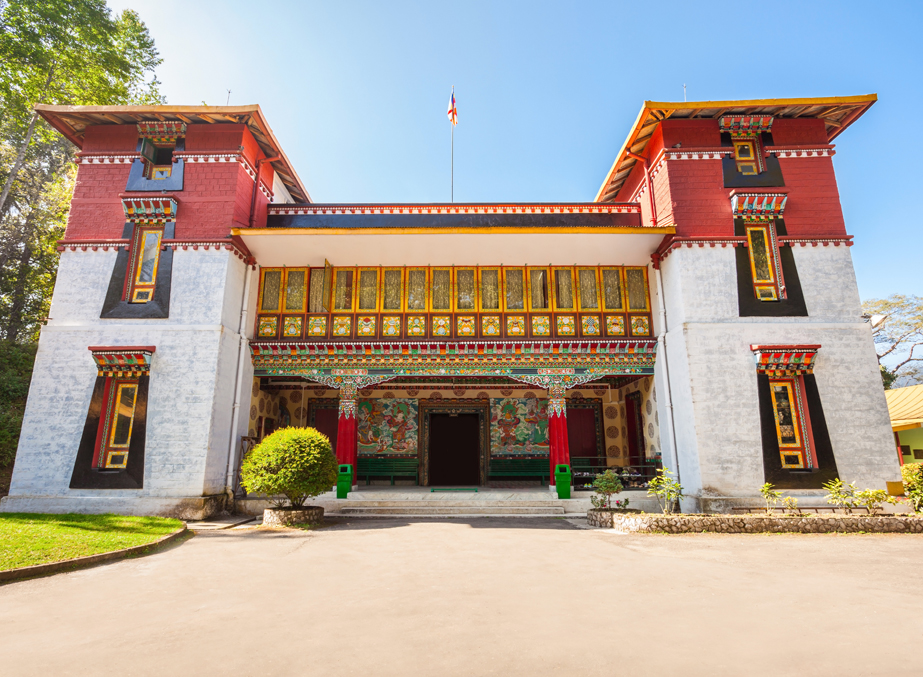 Curious to know the history of the bygone era? If so, then visit Namgyal Institute of Tibetology in Gangtok. Here you will understand better history of Sikkim and its mountain culture. This institute is a museum filled with different manuscripts and artefacts of the past. Do get your hands on them and come out of here enlightened with the history of Tibetology.
How to reach Sikkim
By Air: The most comfortable way to reach Sikkim is by taking a flight to the nearest airport, Bagdodra Airport in West Bengal. Once you arrive at the airport, you can a book taxi ride to Sikkim or take the helicopter ride. By cab, your journey to Sikkim will be approximately 4 hours but if you take the helicopter service then you will reach Sikkim in 20 minutes. If time is limited, you can also check the availability of flights to Pakyong airport on the day of your travel. This airport is located close to Gangtok.
By Train : If you are heading to Sikkim by Train then you will have to get down at New Jalpaiguri Railway Station in Siliguri. From here on, you can take a taxi or bus ride to Sikkim.
By Road: Sikkim is most feasible by road. And for those that love adventure, it is more fun to travel to Sikkim as the road is good and on the way there are wonderful destinations to stop by.
So get ready to be mesmerised by the beauty of Sikkim as autumn begins. Book a stay at any hotel or homestay in Sikkim and explore this untouched beauty. The 'scenecity', panoramic landscape, snow-capped mountains, and pristine waterfalls will give you memories worth cherishing forever.

Subscribe to us
Subscribe to our newsletter and stay updated

Request a call back
Our experts would love to create a package just for you!
Sikkim Travel Information at a Glance
Find the authentic information on how to plan a hassle free tour to Sikkim. Travalghar puts together for you relevant details on how to reach Sikkim along with information on different means of transportation and the best time to visit. Also explore the different attractions and destinations in Sikkim with the help of our map, made easy for you to navigate.