Best Time To Visit Pelling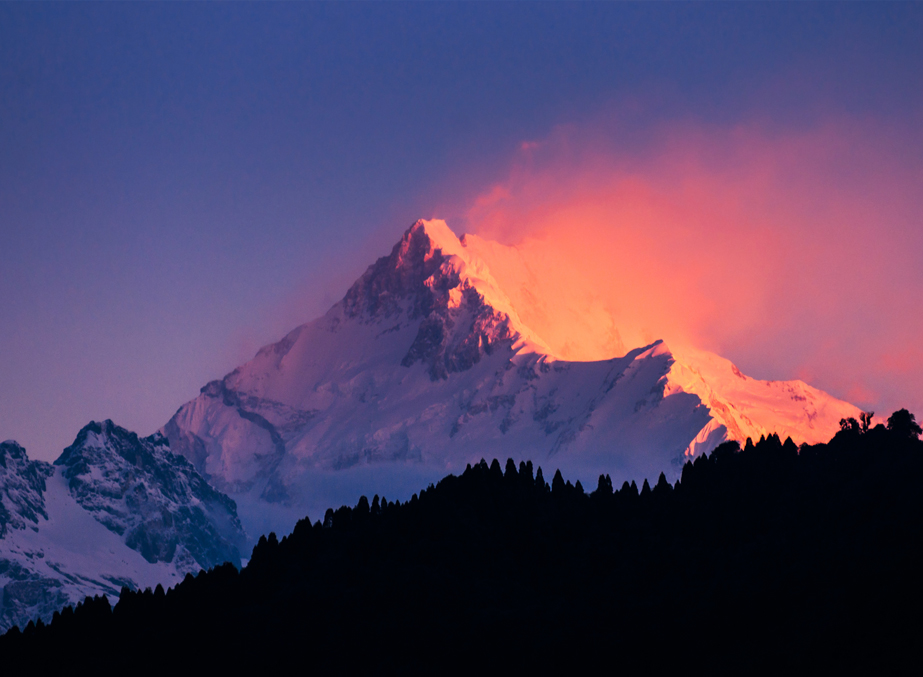 Pelling- A Small Town With Extraordinary Beauty!
Pelling is a small town but with big attractions. Located ideally amidst the Karakoram and Himalayan ranges in west Sikkim. It is nestled at an altitude of 2,150 m at the foothills of Mount Kanchenjunga, the third highest mountains in the world. It is the perfect place to capture the mesmerizing views of the snow-capped mountains. This lovely town is a famous hill station of Sikkim with alpine vegetation surroundings. If trekking is what pushes your adrenaline level high, this is the place to be as it also serves as a base for some interesting trekking trails. Waterfalls are a charming attraction of Pelling apart from lush greenery, superb Buddhist monasteries and the ruins of the 17th-century Rabdentse Palace.
Pelling In Winter (October To February)
Come winter and Pelling gets enveloped in snow and beckons travellers to experience snowfall. It is a perfect time to enjoy the attractions of Pelling. The temperature sometimes even drops to -5° C in December so you must come here with heavy woollens. It really looks like a paradise donning white colour. If you wish to experience the real taste of the culture of Pelling then visit Pelling during Khangchendzonga Festival which is held from 24th December to 26th December every year. This festival got its name from the guardian deity of Sikkim. It offers several interesting activities like mountain biking, trekking, traditional sports, kayaking and much more.
Pelling In Summer (March To May)
The summer season in Pelling is the time when the snow starts melting and gorgeous greenery take over. It doesn't feel so hot during summer in Pelling. The temperature varies from 7°C and 28°C which makes it ideal for the travellers to explore the outdoor activities like trekking and the locales of the region. Many tourists come to Pelling in summer.
Pelling In Monsoon (July To September)
If you are planning to travel to Pelling during monsoon, then think twice. Pelling receives heavy rainfall during monsoon which can really dampen your travel plans in and around Pelling. Outdoor activities are something you can't enjoy in monsoon. It is advisable not to travel to Pelling in monsoon.

Subscribe to us
Subscribe to our newsletter and stay updated

Request a call back
Our experts would love to create a package just for you!
Sikkim Travel Information at a Glance
Find the authentic information on how to plan a hassle free tour to Sikkim. Travalghar puts together for you relevant details on how to reach Sikkim along with information on different means of transportation and the best time to visit. Also explore the different attractions and destinations in Sikkim with the help of our map, made easy for you to navigate.