Best Time To Visit Lachen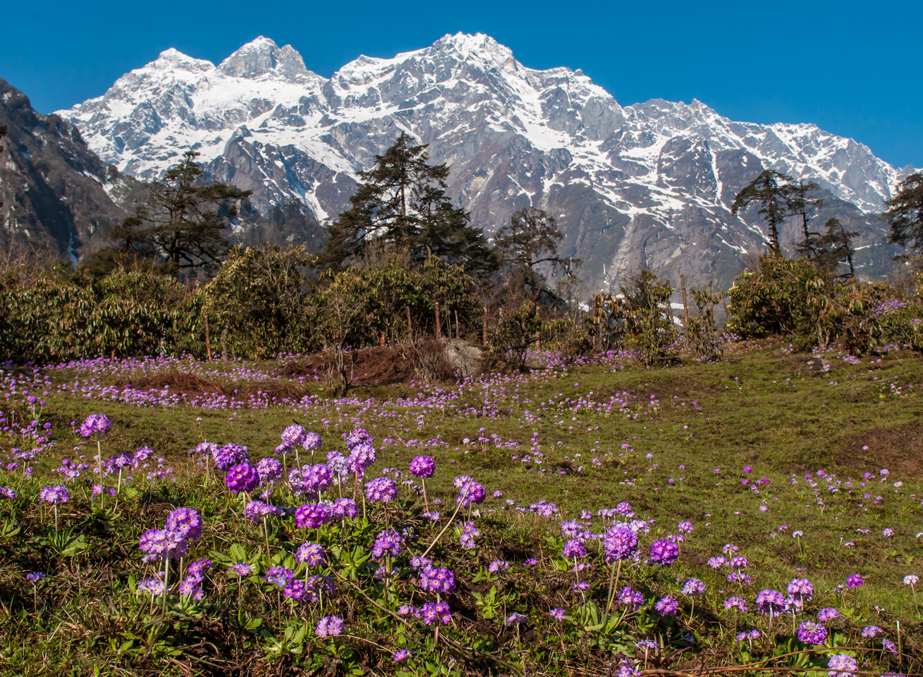 Lachen- The Destination That Offers Beauty And Adventure In Plenty
Lachen is a must-visit destination of Sikkim which never fails to leave travellers gape in awe. It is an amazing town located at an altitude of 8500 feet above the sea level. The most famous attraction of Lachen is the Lachung Monastery which is visited by Buddhists in great numbers. People come here to soak in the natural beauty and bliss. Whether it is the adventure or natural beauty, Lachung has a lot to keep you entertained. It is ideally hemmed in by Rhododendron and conifer forests and offers breath-taking views of snow-covered peaks of the Himalayas. The town is home to a Sikkimese Bhutia community called Lachenpas and the people are warm and cheerful. It is also an important base to the sacred Gurudongmar lake which is around 66 km from here, and some interesting treks.
Suggested Read: Places To Visit in Lachen, Things To Do in Lachen & How To Reach Lachen
Lachen In Winter (October To February)
Winter is a perfect season to visit Lachen if you are an adventure seeker. October marks the beginning of winter in Lachen and the season carries on till February. During winter the temperature of Lachen fluctuates between -5°C to 15°C. At times it gets freezing cold so it is advisable that you carry heavy woolens in winter. It is a great time to capture stunning views of snow-capped mountains. During this time also visit the frozen Gurudongmar Lake which is around 63 km from Lachen for an adventurous experience. It also serves as a base to Chopta valley.
Lachen In Summer (March To June)
Although it's a summer season from March to June in Lachen, the weather is still pleasant and ranges between 10°C to 28°C. You will never feel too hot here. It is the favourable time for sightseeing as you can easily explore its locales and attractions. Another highlight of the summer season in Lachen is the annual Yak Race, Thangu, full of thrill and adventure.
Lachen In Monsoon (July To September)
Although monsoon season has its own charm in Lachen, however, due to heavy rainfall avoid this season to visit Lachen. Monsoon is not considered a favourable time to travel to Lachen. Travelling can be really difficult and full of hassles. Also, you won't be able to enjoy outdoor activities and will have to stay inside most of the times. The temperature ranges from 15°c to 22°c during the monsoon in Lachen.

Subscribe to us
Subscribe to our newsletter and stay updated

Request a call back
Our experts would love to create a package just for you!
Sikkim Travel Information at a Glance
Find the authentic information on how to plan a hassle free tour to Sikkim. Travalghar puts together for you relevant details on how to reach Sikkim along with information on different means of transportation and the best time to visit. Also explore the different attractions and destinations in Sikkim with the help of our map, made easy for you to navigate.