Best Time To Visit Lachung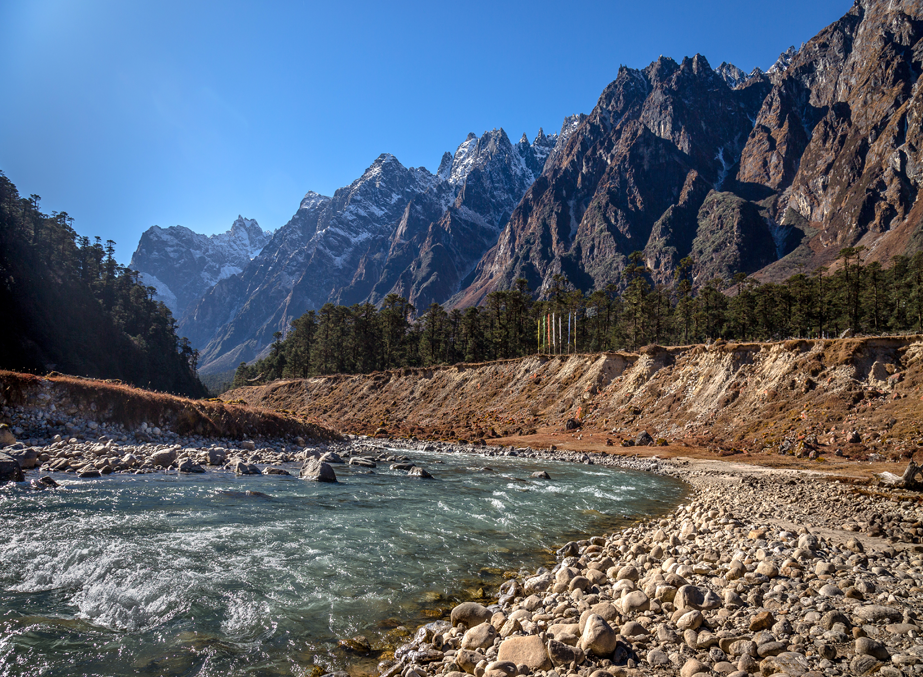 Lachung- The Jewel Of Sikkim
Ideally located at in north Sikkim, Lachung invites you to get soaked in its sheer natural beauty. The term Lachung means " Small Pass". It is nestled at 8,610ft above sea level close to the Tibetan border. It is a mesmerizing village encircled by pine forests and boasts of a lovely river named Lachung that passes through it. It is around 118 km from Gangtok and can be easily reached by road while enjoying the scenic drive. When you are in this village get clicked at the waterfalls and relish juicy apples from the apple orchards which are found here in plenty. The other must-see tourist attractions of Lachung are the 19th-century Buddhist Lachung Monastery, the nearby Yumthang Valley's Shingba Rhododendron Sanctuary, and hot water springs. Also, visit the Zero Point, the famous attraction, located at a distance of around 40 km from Lachung.
Suggested Read: Places To Visit in Lachung, Things To Do in Lachung & How To Reach Lachung
Lachung In Winter (October To February)
If you are an adventurous soul, the winter is the most appropriate time for you to visit Lachung. Enjoy the snowfall, the chilly winter breeze and amazing views of the mountains covered in snow. During winter, the temperature ranges from 10°C to -5°C and the entire region looks milky white. This is the season when you can enjoy outdoor activities without feeling hot or dehydrated by the sun.
Lachung In Summer (March To May)
The temperature of Lachen during the summer ranges between 10°C and 28°C and it is quite moderate. During the day you might feel hot but in the morning and evening, it is quite pleasant. You can easily roam around and visit all the attractions of Lachung. Since summers are not too hot in Lachung, tourists come in great numbers from far and wide. This season is also the time when this destination gets peppered with rhododendron flowers making it look all the more charming.
Lachung In Monsoon (July To September)
Monsoon is marked with heavy rainfall in Lachung. No doubt monsoon has its own beauty in Lachung but it can make holidays of travellers quite troublesome. You can't enjoy outdoor activities and sightseeing. So it is better you avoid this season and plan your trip to Lachung in winter or summer.

Subscribe to us
Subscribe to our newsletter and stay updated

Request a call back
Our experts would love to create a package just for you!
Sikkim Travel Information at a Glance
Find the authentic information on how to plan a hassle free tour to Sikkim. Travalghar puts together for you relevant details on how to reach Sikkim along with information on different means of transportation and the best time to visit. Also explore the different attractions and destinations in Sikkim with the help of our map, made easy for you to navigate.