Sikkim Weather in November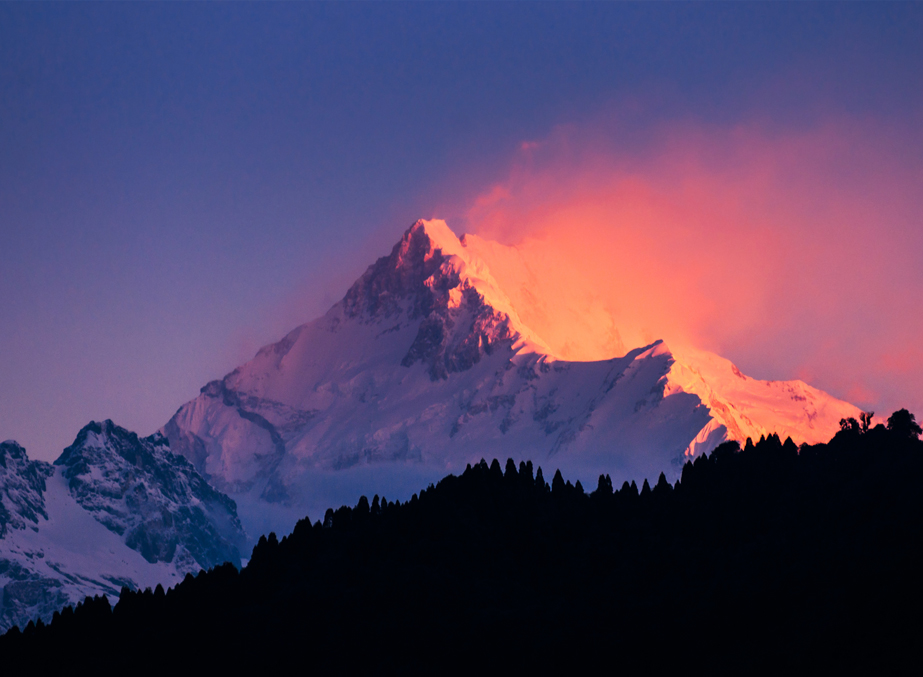 As autumn begins to recede into the background, winter makes her presence felt in Sikkim by the first week of November. The days get shorter, and at higher elevations the first signs of snow are sprinkled across the alpine treetops. Sikkim in November is like nature's curtain call- autumn's gradual goodbye leading up to the final act, winter wonderland.
The Post-Autumn Delights of Eastern Sikkim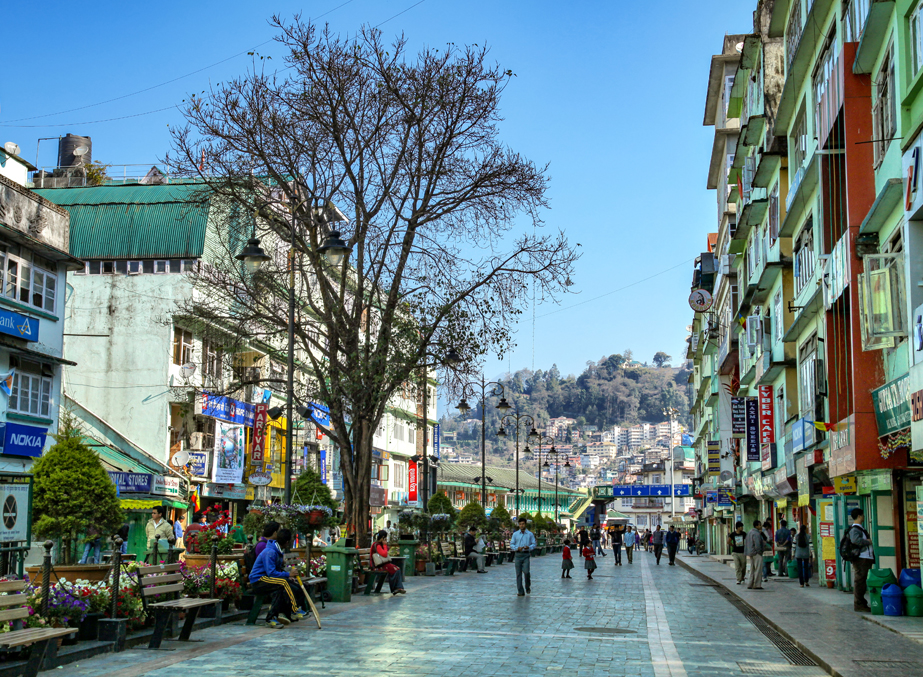 In the penultimate month of the year, Gangtok in the east enjoys temperatures that range between 5°-16°C. This makes the days bearable and the nights aren't as cold as December or January. Situated at an altitude of 5,840ft, the capital of Sikkim is the perfect base to explore a number of day attractions. You will find the city slightly less crowded than during springtime.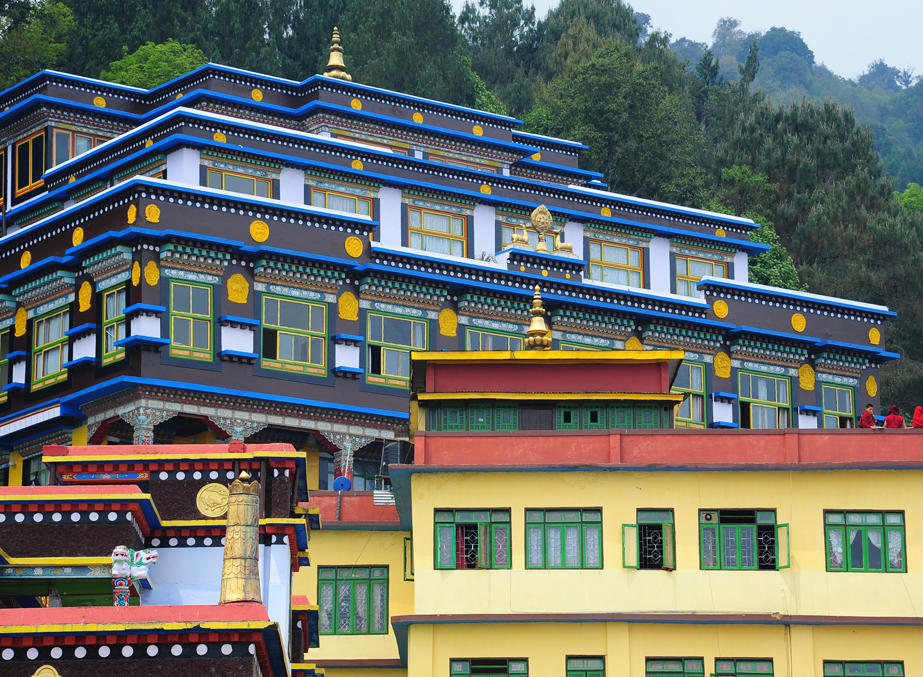 Begin your Buddhist monastery circuit with Tsuklakhang, Rumtek and Phodang gompas. Even though Tsuklakhang is situated within the bustle of Gangtok (near the Flower Exhibition Centre), this monastery exudes serenity. Start from here and then hire a jeep to take you to Rumtek and Phodang. The 23km drive to Rumtek will take you past golden paddy fields that shimmer in the November sun. Rumtek, perched on a hill at about 5,000ft, is the largest gompa in Sikkim and offers a misty view of Gangtok. Phodang, an 18th century gompa, is 39kms from the capital, and sits pretty at 4,500ft.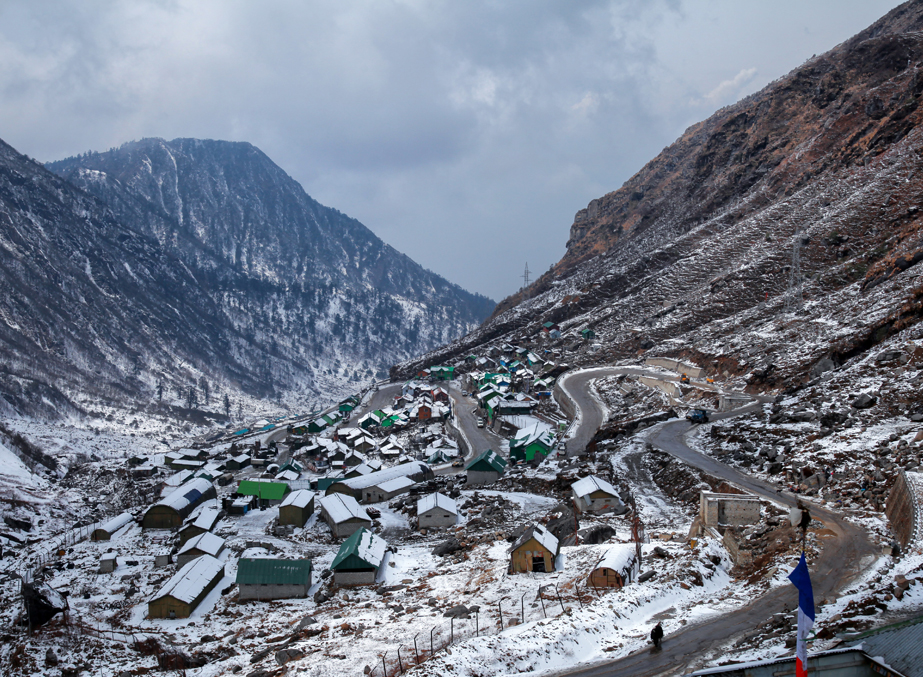 November is the perfect time to visit Nathu La Pass(14,140ft) to witness the onset of winter. Less than 60kms from Gangtok, this pass was connected to the bygone Silk Route, and if you're here in mid-November, the chances of snowfall are high. The snow-capped Sikkimese mountains are awe-inspiring and there are two other major attractions nearby.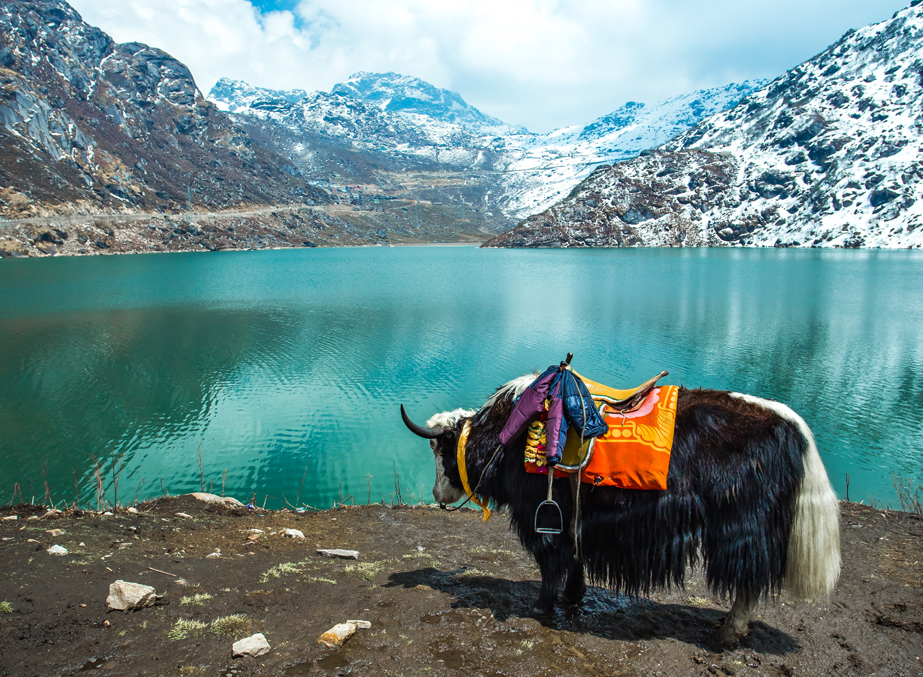 Tsomgo Lake, also known as Changu Lake, is perched at a giddying height of 12,310ft. Situated before Nathu La, 40kms from Gangtok, this glacial lake surrounded by mountains also has a ropeway that offers an aerial view of the mountain-scape.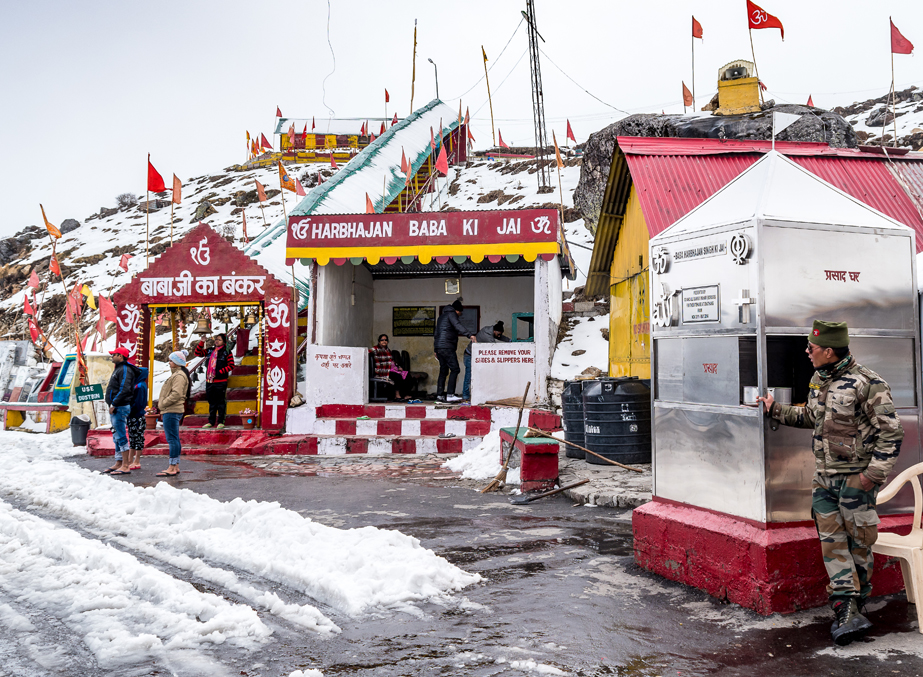 15kms from this pristine, oval lake is Baba Mandir. At an elevation of just above 13,000ft, this is a shrine dedicated to the memory of Harbhajan Singh. A soldier whose saintly status was cemented by the belief that his spirit guards the soldiers stationed at the Sino-Indian border. In November, the chills kick in with temperatures dropping to as low as -4°C and not going above 5°C. Don't forget to wear the thickest jacket you own or you could always rent an overcoat in Gangtok.
The Agreeable Young Winter of North Sikkim
Don't let the cold keep you away from north Sikkim. While the temperature does hit sub-zero levels in November, the days usually hover around the 12°C mark. Remember November is when autumn is still making an exit so the cold is quite bearable.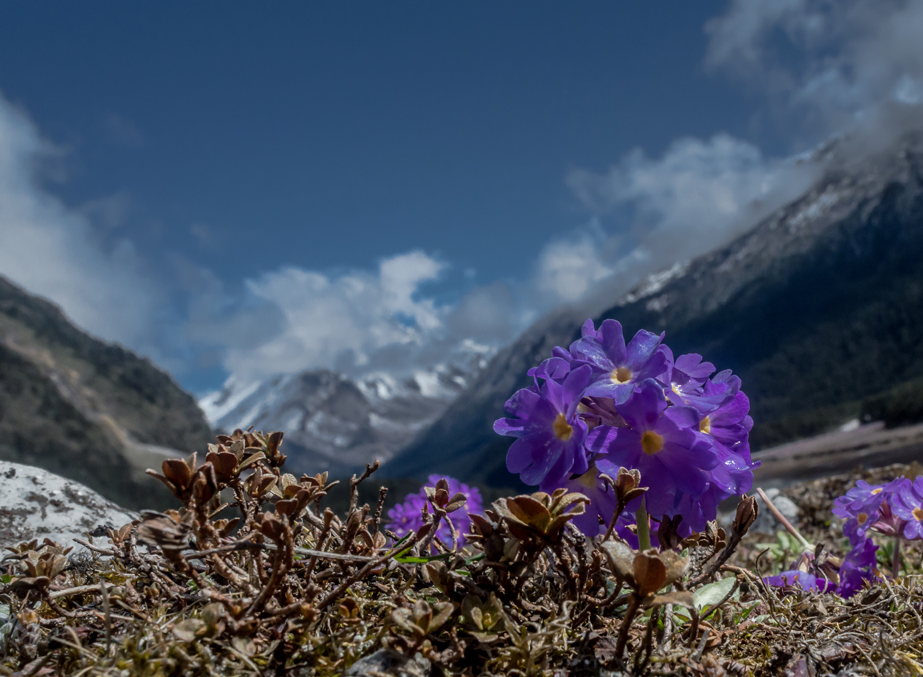 Lachen, at 8800ft, is like a mountain town out of a fairy-tale. A 4-and-a-half-hour journey from Gangtok, this little hamlet of sorts starts receiving snowfall in November that covers the quaint huts and the alpine flora. The best part of visiting Lachen is the clear view of the surrounding mountains as winter sets in. if you'd like to experience the calm of a Buddhist monastery, take a walk to Lachen Gompa, not too far from town.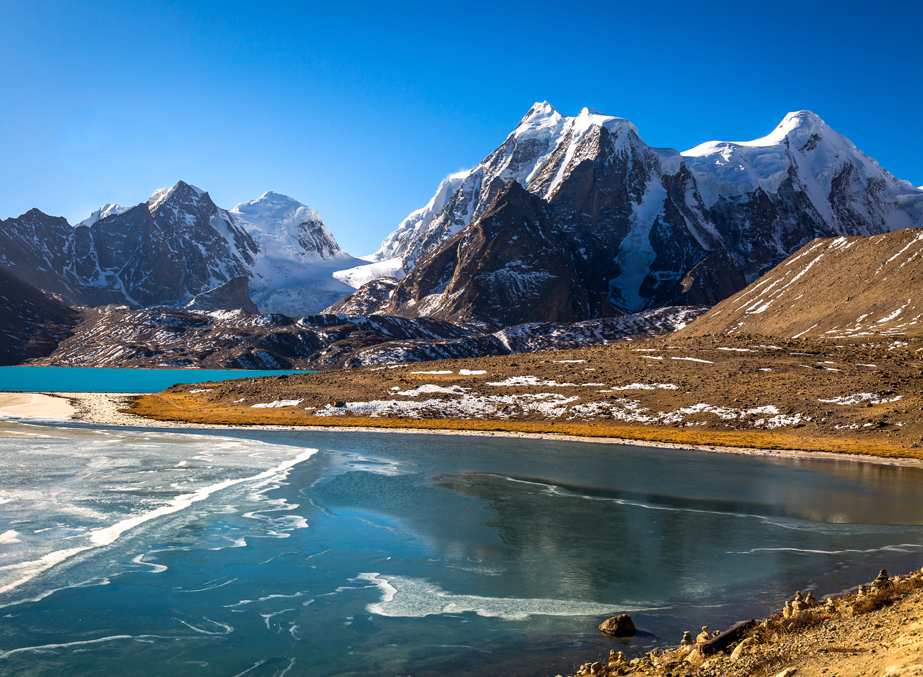 If you're putting up in Lachen, hire a car to Gurudongmar Lake. 67kms from the town, the second-highest lake in India, at a staggering 17,000ft, is mostly frozen through the year. The jeep ride from Lachen to Gurudongmar is one of the most unforgettably beautiful journeys in north Sikkim during the month of November. At the lake you will be able to view Mt. Kanchenjunga and Sinolchu in all its glory. Because of its altitude, the temperature at Gurudongmar varies between -3°C and -20°C.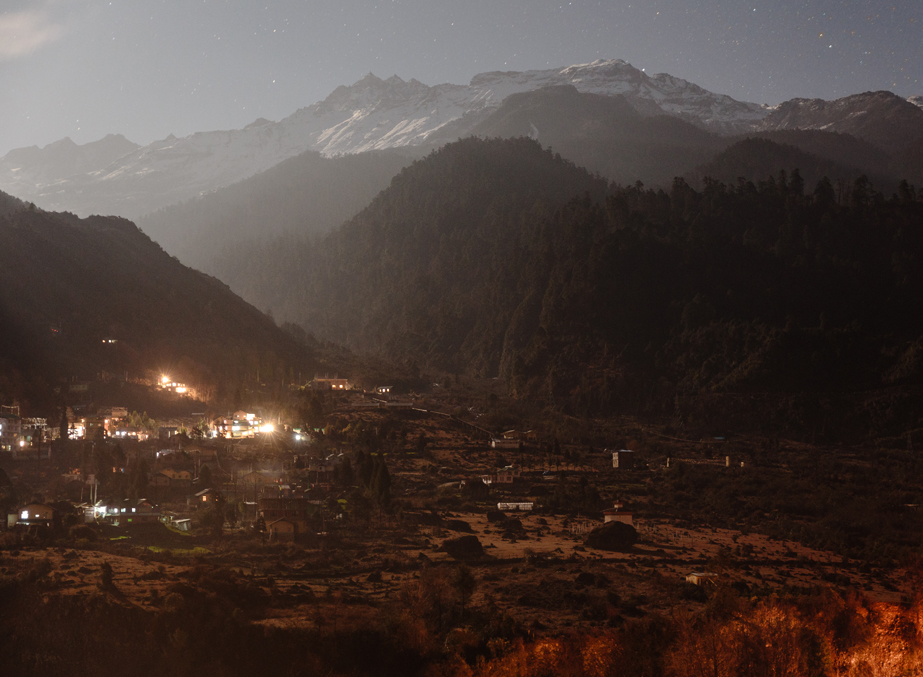 If you're exploring the north, keep a day or two aside to visit Lachung(9,000ft). At 47kms from Lachen, this neighbouring town is situated at the junction of two tributaries of the Teesta river. In November, the temperature fluctuates between -1°C and 16°C. Lachung Gompa might be small but the inner sanctum of the monastery will transport you to a calmer place.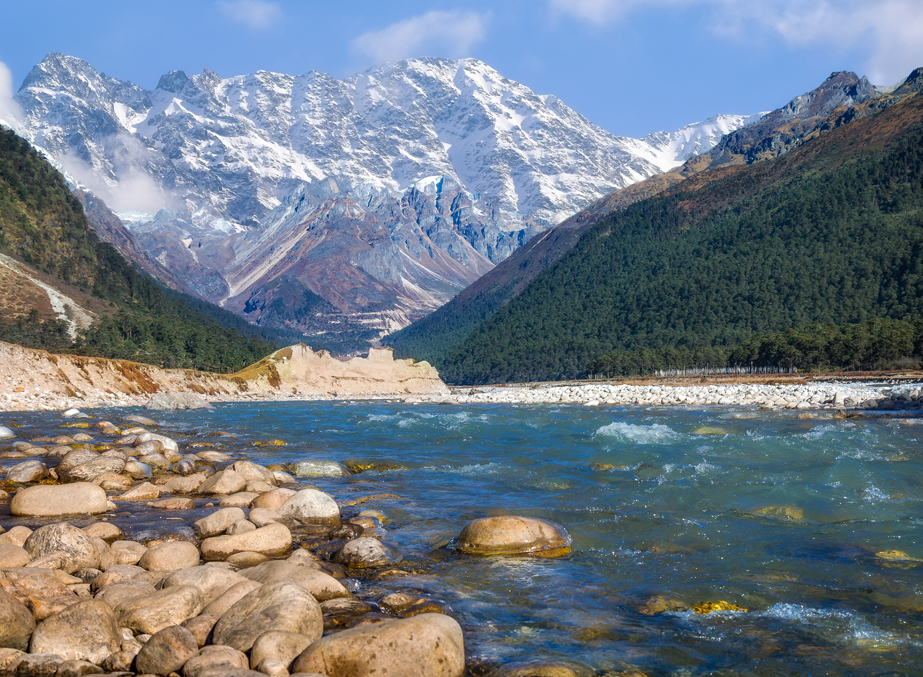 If you're travelling to Lachung from Gangtok, the spell-binding scenery along the way includes the mighty Teesta, waterfalls and a number of mountain springs. If snowfall is what you're after, start early from Lachung and take a 25km ride to Yumthang Valley. A blanket of snow covers the mountain peaks that tower above the Teesta. If you're up for something different, take a healing bath in the Yumthang Tsachu nearby, a natural hot spring. Another 25kms from Yumthang valley is the popular Zero Point(15,000ft) where those in search of snow will not be disappointed. Three rivers meet at this point, and the panoramic vistas on offer are worth the bumpy car ride.
Late-Autumn-Early-Winters of West Sikkim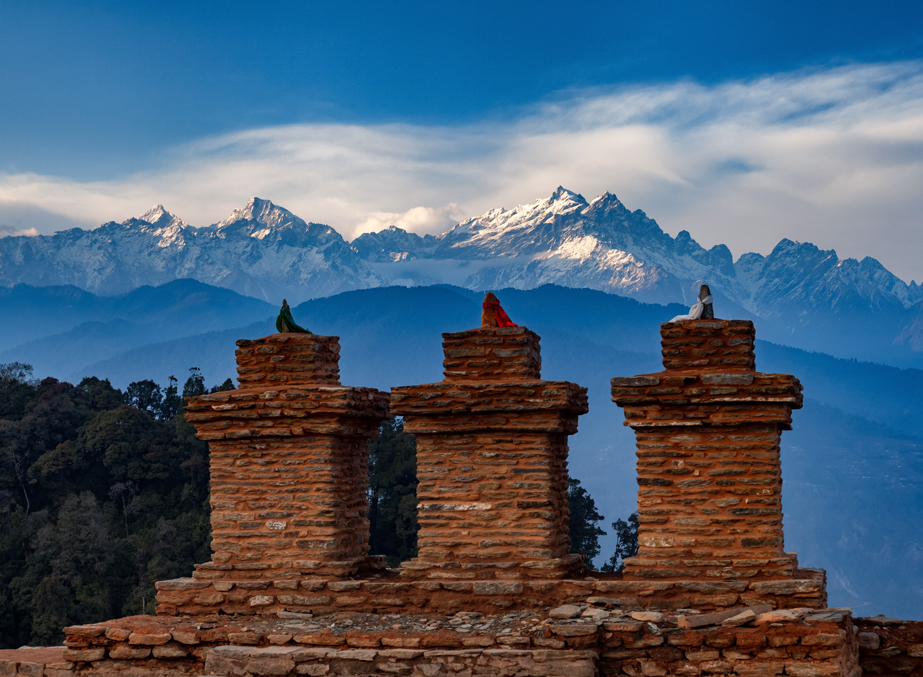 The onset of winter in November makes west Sikkim an ideal travel destination. At 7,200ft, the hill town of Pelling is around 130kms from Gangtok and well-connected. A typical November day here sees the temperature move from 9°C to 21°C. Just 9kms from Pelling is the ancient Pemayangtse Monastery, that offers unparalleled views of the Himalayas, and if you're here on a clear late-autumn-early-winter day, you can even view Rabdentse. If you're a history lover, take time out to visit the Rabdentse Ruins- the beautifully dilapidated remains of Sikkim's bygone capital, 32kms from Pelling town. Khecheopalri Lake in November is mystical with the pathway that leads to the bank lined with prayer flags and the milky clouds parting to showcase a magical waterbody.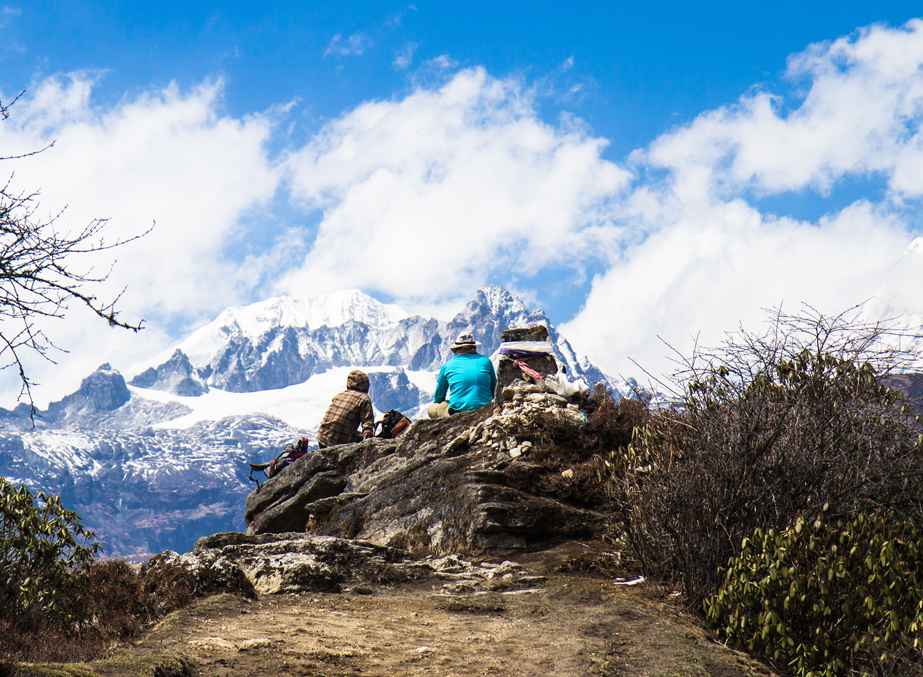 For thrill-seekers, November is the ideal trekking month. 40kms from Pelling is the west Sikkim historical town of Yuksom. Nicknamed the 'doorway to the Kanchenjunga', Yuksom(6,000ft) is the starting point for a number of early winter treks to Goechla, Dzongri, and Kanchenjunga Base Camp. For those wanting to experience the natural wonders of Sikkim covered with snow, a November trek is your best bet. The views are pristine, chances of snowfall are high, and the night sky is abundantly populated with stars.
Experience Winter's Grand South Sikkim Entrance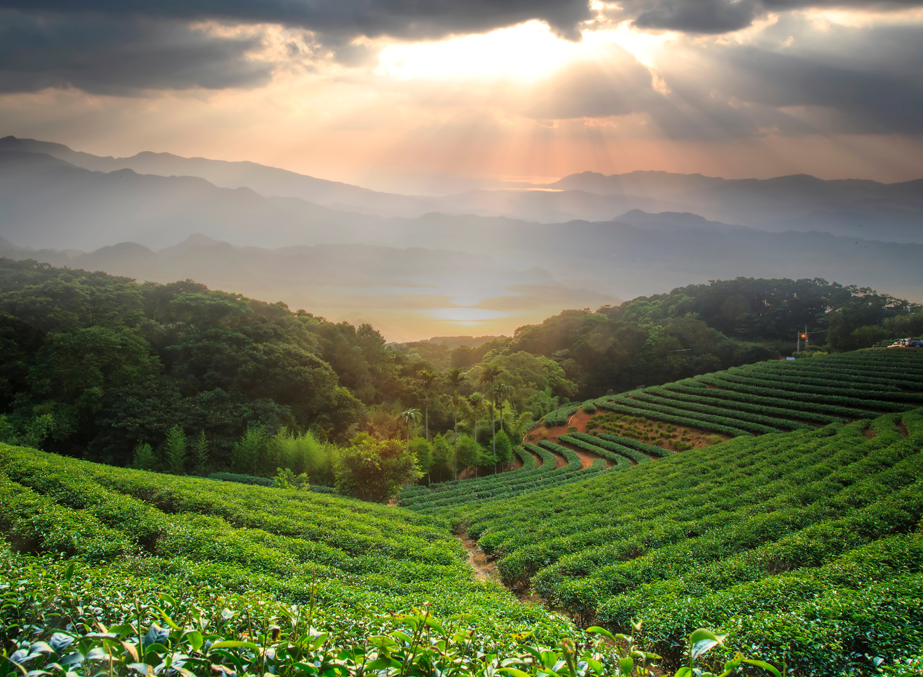 Even though South Sikkim is a small region there's enough for you to do in November. The city of Namchi is the capital of Sikkim's southern district. Take a stroll atop Samdruptse Hill, where a gigantic statue of Padmasambhava towers among the clouds. The hill is at an elevation of 7000ft; the temperature in Namchi varies between 8°C to 15°C, and don't miss out on the Ngadak and Sherdup Choeling gompas, if you're into Tibetan religious architecture. If you'd like to witness cherry blossoms in bloom, Temi Tea Garden(20kms from Namchi) is where you should land up. The exquisite beauty of these dainty blossoms has been compared to the cherry blossoms of Japan.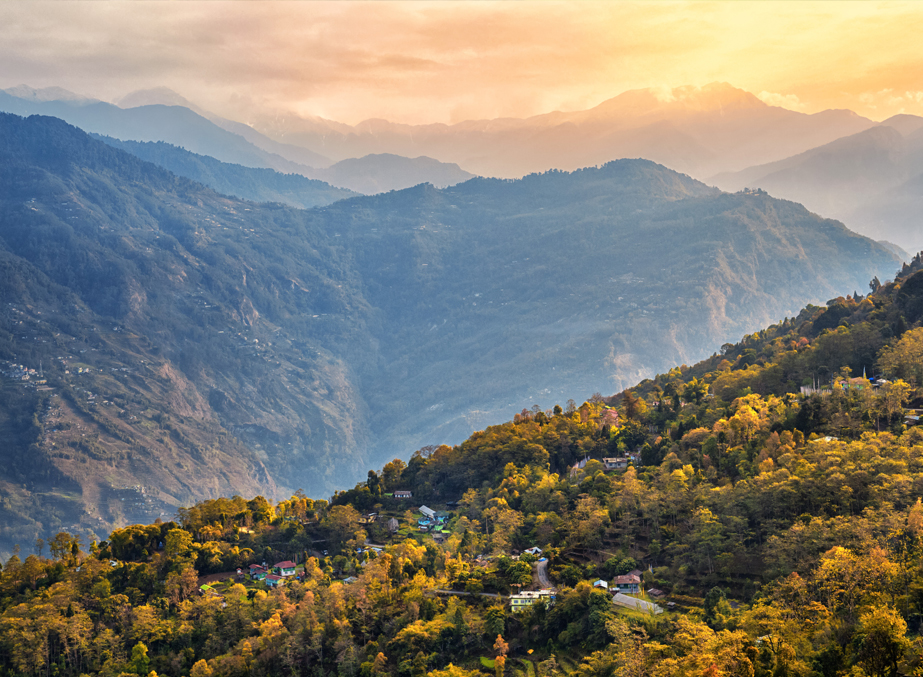 Ravangla is a popular tourist town in south Sikkim and a November trip here will include relaxing in the hot springs at Borong village; hiking towards Maenam Hill for exquisite southern views of the mountain ranges; and exploring Buddhist heritage at Ralang Monastery. 26kms from Ravangla is the Maenam Wildlife Sanctuary, a haven for nature lovers and if you start early you might just view alpine Himalayan wildlife in their natural habitat.
The entire state of Sikkim celebrates Tihar, festival of lights, in the first week of November. This festival is based on Hindu mythology and various animals are consecrated through the five-day extravaganza. Another important Buddhist festival in November is Lhabab Duchen, celebrating Buddha's descent to earth after preaching in Trayastrimsa (Heaven of Thirty-three). You will notice ladders, with a fresh coat of paint, at many monasteries throughout Sikkim symbolizing Buddha's descent.
Sikkim is a rightful grandstand where, a November visit, showcases the ending of autumn and the beginning of winter. Landing up during the penultimate month of the year is a must for those who want to experience Sikkim in a different light.

Subscribe to us
Subscribe to our newsletter and stay updated

Request a call back
Our experts would love to create a package just for you!
Sikkim Travel Information at a Glance
Find the authentic information on how to plan a hassle free tour to Sikkim. Travalghar puts together for you relevant details on how to reach Sikkim along with information on different means of transportation and the best time to visit. Also explore the different attractions and destinations in Sikkim with the help of our map, made easy for you to navigate.