Sikkim in July : 6 Top Attractions That Make Sikkim In July A Haven For Travelers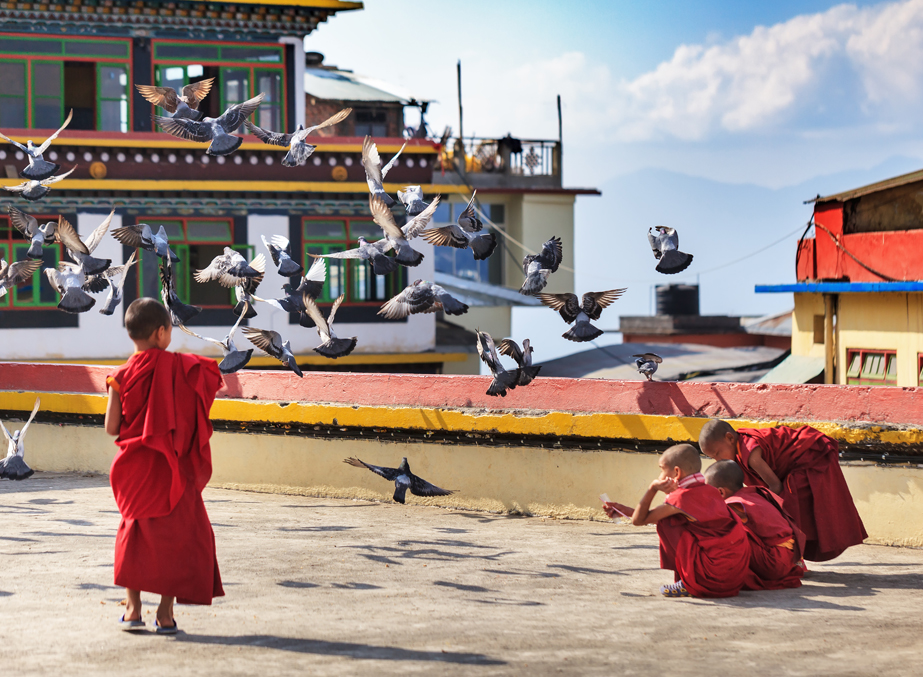 "All good things are wild and free!" – they said, but they never said that to explore the wild you have to be out in the open ready to embrace the wilderness. Sikkim in the northeast is one such place that makes for a tranquilizing escape when the entire country is still dealing with summer weather in July. Being a favorite mountain escape in the northeast, Sikkim remains one of the favorite Indian summer destinations that welcomes travelers year round. The best part about Sikkim in July is that the surroundings are lush green soaked in the initial monsoon showers, and nature is just perfect for tourism and adventures.
While the year around Sikkim honeymoon is already renowned all over the world, adventure tourism is another aspect of the beautiful place that lures people into a visit. The huge assemblage of biodiversity thriving in the mountains, river Teesta, and rich cultural preserves of Sikkim live up to the expectation of every traveler. Quite akin to other seasons, Sikkim in July is special. Here's a comprehensive list of top 6 Sikkim attractions in July which also makes the highlight of Sikkim tourism! Read on…
1. Goechala for Goechala Trek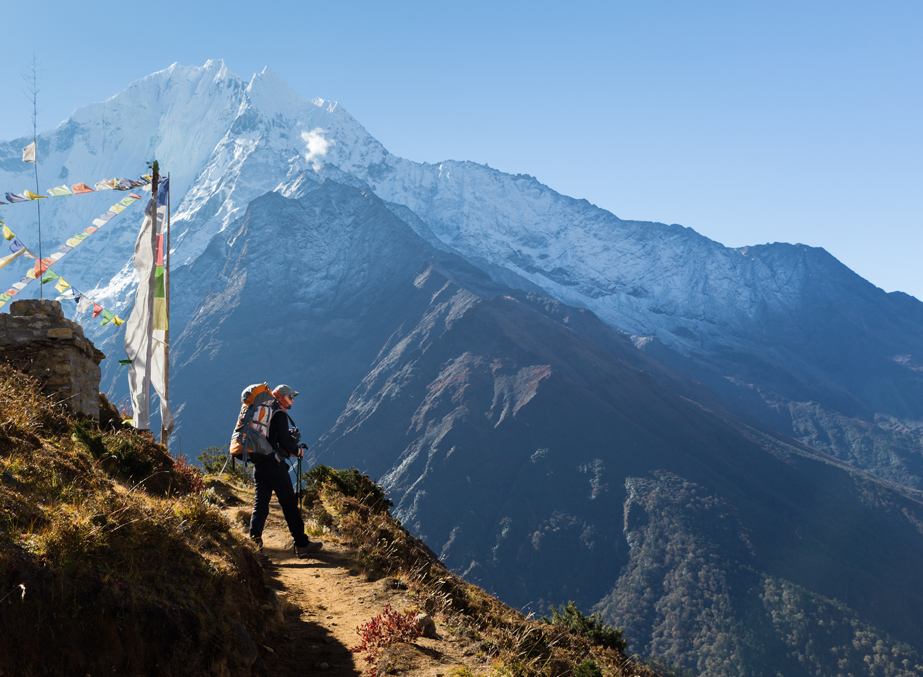 At 4950 meters, Goechala is an imposing mountain pass in Sikkim region that lures wanderers and adventurers enthusiasts into a visit. The Goechala trek takes the adventurers through a route epitomized by daunting terrains and exceptional views. This 11-day trek is certainly the most exciting thing you'd experience in Sikkim.
Goechala trek offers the views of 14 major summits in the eastern Himalayan region which also includes Kanchenjunga. The trek goes from moderate to the extreme as it progresses, therefore, one must stay in top shape without any medical conditions.
Make sure that you acclimatise well before beginning this trek because Goechala is regarded as an adventure closest to the famed mountain treks of Nepal. There are ample streams, pristine lakes, snow-capped peaks, bridges, and lush meadows that comprise this trek. July is the perfect time to plan the trek to Goechala when the entire weather is pleasant. Goechala trek is also considered as a popular monsoon trek in the northeast.
What's special: Challenging trail and perfect summit views enroute
Pemayangtse for Pemayangtse Monastery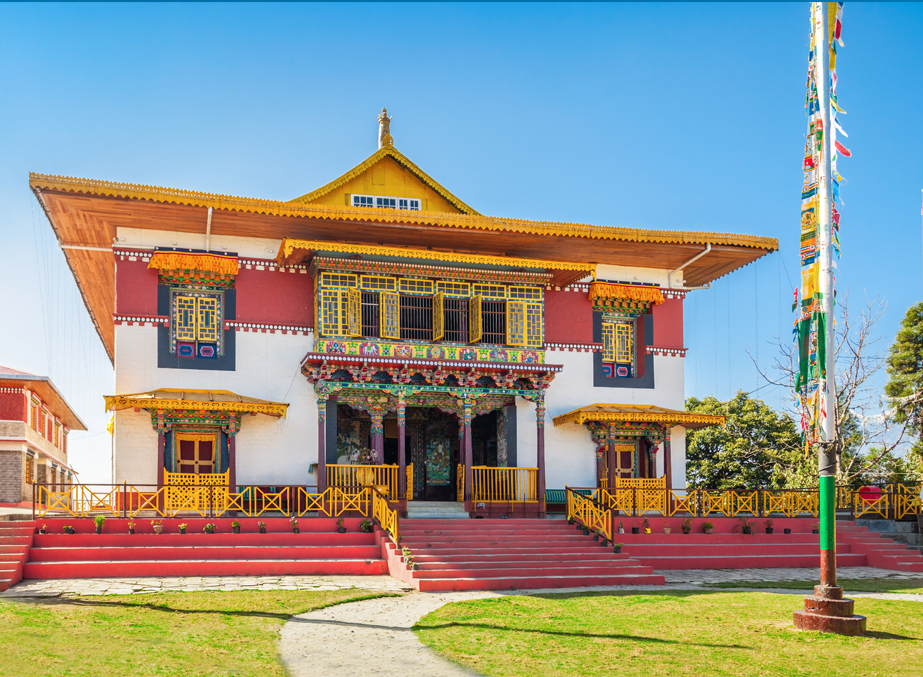 The entire Pemayangtse town, located 110 km to the west of Gangtok, is a tourist attraction in itself. Buddhist monastery Pemayangtse is the 17th-century marvel near Pelling which is also a major attraction in West Sikkim region. Month preceding monsoon is especially exciting for it unveils the magical outdoors of the region. For all its fine particularities and the great history, a visit to this monastery is a must.
The Kagyat Dance festival is a major tourist attraction in Pemayangtse. It is held every month makes for a haunting yet an enchanting experience for all the travelers. The dance festival involves a mask dance as well, which is visually appealing.
What's special: Dance festival and incredible age-old architecture
3. Teesta River for whitewater rafting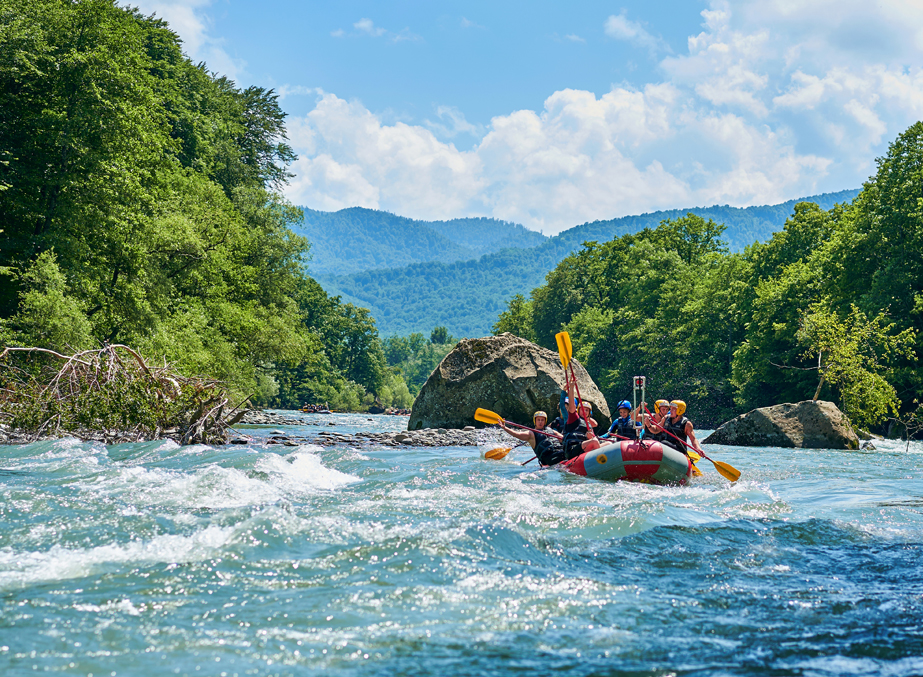 While whitewater rafting could turn into a super threatening activity in the rainy season, it could also be one of the most extreme adventures you ever took. With monsoon water accounting for the threatening rapids in the pristine white waters of the river Teesta, going for a river rafting isn't fun especially when it rains frequently in July.
And if at all you decide to brave those threatening currents then you must be well equipped and properly trained to tackle the adverse situations. Rafting on Teesta could be plenty of fun especially when the river currents will guide you to the maximum thrill!
What's special: River rafting and kayaking
4. Ravangla for a perfect honeymoon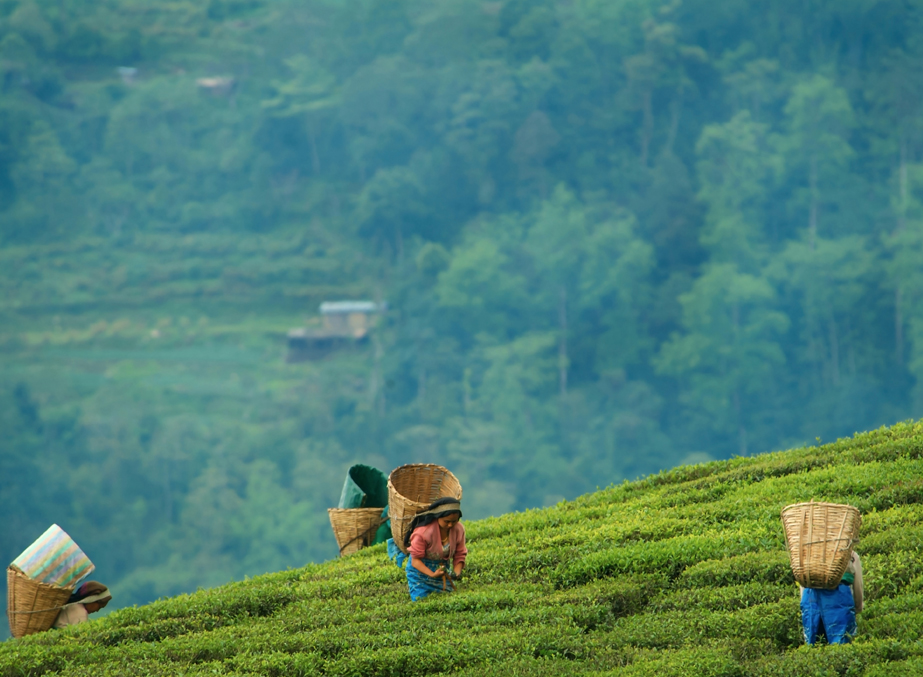 If you want to experience the best of Sikkim weather, a trip to Ravangla in July is the perfect things to do. Ravangla's proximity to the Himalayas makes it one of the most scenic mountain escapes in northeast India. Though the place freezes in winter, summer here is quite pleasant with the temperature around 12-18 degrees Celsius in July.
No wonder why Ravangla makes for a top honeymoon destination in Sikkim. Ancient charm from centuries, rare flowers, and spectacular views of mighty snow-capped peaks around are all you have to savor when you are here on a Sikkim vacation.
Buddha Park, Bon Monastery, Ralang Monastery, and Temi Tea Estate are some of the perfect attraction in Ravangla that you shouldn't miss!
What's special: Awesome temperature, and exquisite flower views
5. Pelling for magical nature views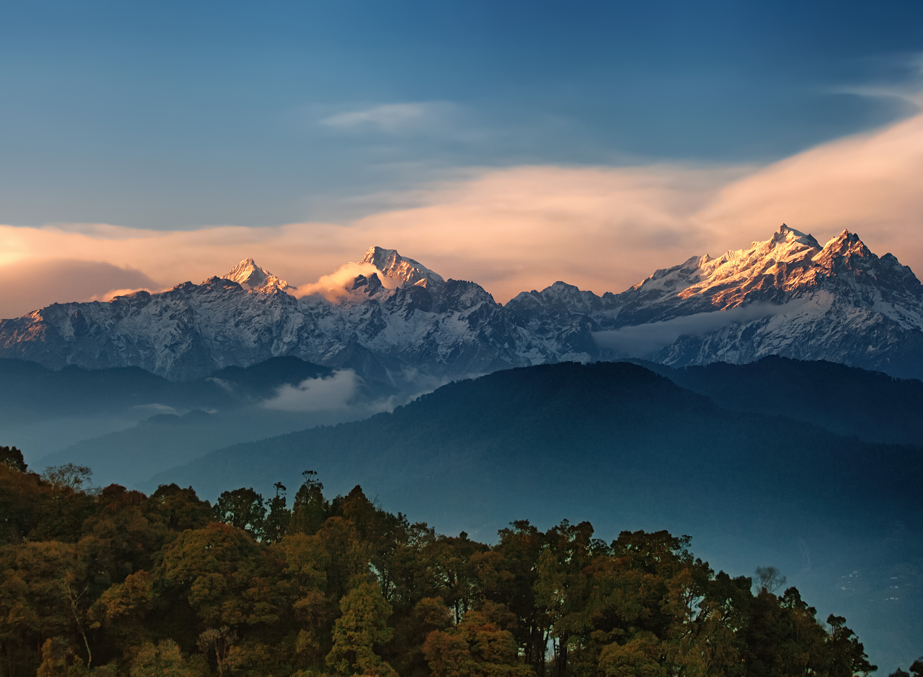 For all the fervent charm and awesomeness surrounding it, Pelling makes for such a breathtaking spectacle and a prepossessing beauty for all the nature enthusiasts. It is almost a 5-hour drive from Gangtok and can be comfortably reached through NH10. Whether it is the dry season or snowing around, Pelling looks absolutely stunning, but nothing matches its beauty when the entire Pelling outdoors is studded with stark green.
Beautiful waterfalls around and the scenic drive in and around the city make for such a stunning tourist attraction, something that every nature seeker looks forward to. Because July is the time when monsoon has already made its remarkable entry in the northeastern region and it is just perfect to consider Pelling as one of the top tourist attractions in Sikkim in July.
What's special: Views of the Himalayas and gorgeous greenery
6. Kaluk for nature walks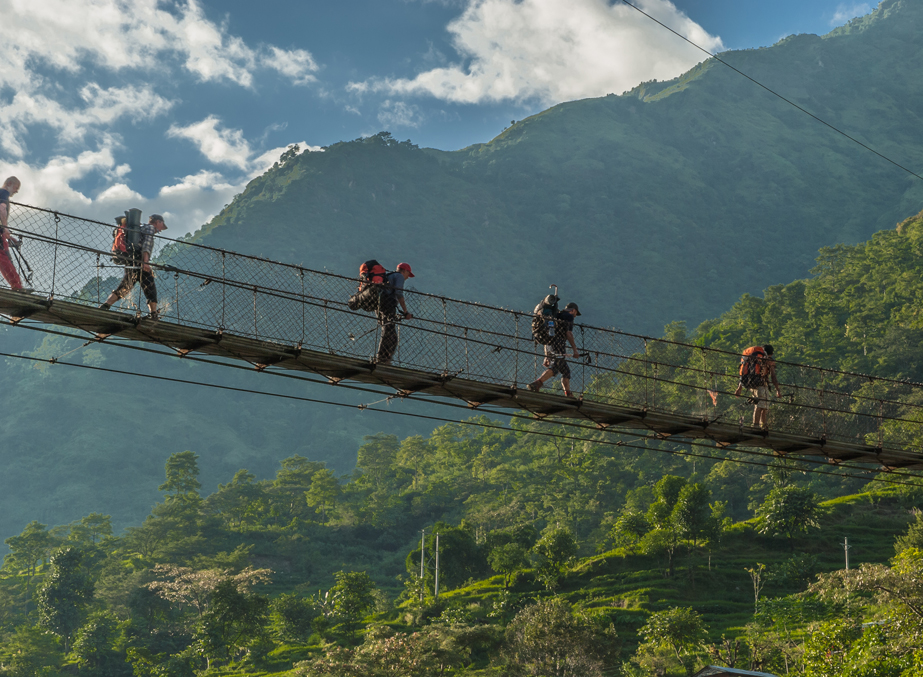 At 5500 feet, Kaluk is certainly a quaint slip in the mountains in the northeast and awaits your footsteps. The village thriving amidst the abundance of nature offers unparalleled views of Mt. Kanchenjunga and also runs plenty of responsible tourism activities. That is why there are plenty of village activities in the offering that allows every traveler to experience the serene northeast of India at its best in July.
What's special: Varsey Rhododendron Sanctuary, village trail, and nature walk
Be mindful of the climatic conditions of Sikkim in July as it's the time when summer is almost gone and monsoon has already started making its presence. Monsoon travel means you need to take a lot of precautions and carry the necessary waterproof gears.

Subscribe to us
Subscribe to our newsletter and stay updated

Request a call back
Our experts would love to create a package just for you!
Sikkim Travel Information at a Glance
Find the authentic information on how to plan a hassle free tour to Sikkim. Travalghar puts together for you relevant details on how to reach Sikkim along with information on different means of transportation and the best time to visit. Also explore the different attractions and destinations in Sikkim with the help of our map, made easy for you to navigate.