Sikkim in December : 10 Must-Do Activities For Every Trip To Sikkim In December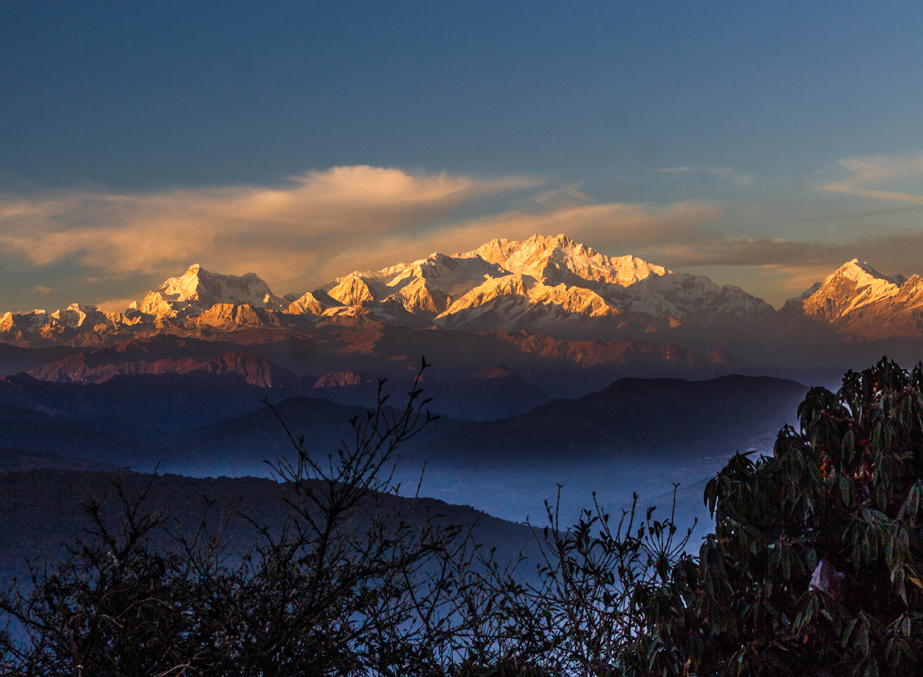 December is the time of the year when every individual is working on their holiday plans, especially the Christmas celebrations towards the year end! As the excitement of the New Year nears, everyone wants their vacation to be special and is the most sought-after activity for everyone. December also marks the special occasion to travel because of winter has already arrived in India with snow all around in the high mountains in the Himalayas.
Speaking of the high Himalayan mountains, I highly recommend a trip to Sikkim in December. While most of Sikkim lies covered under a dense covering of snow, there are other prominent places to visit in Sikkim that are open & are even prettified by the charming winter.
Make sure that these top 10 things to do in Sikkim in December are on your itinerary while traveling to the northeastern mountain region.
1. Complete a day tour of Rabdentse Ruins, Ranka, Banjhakri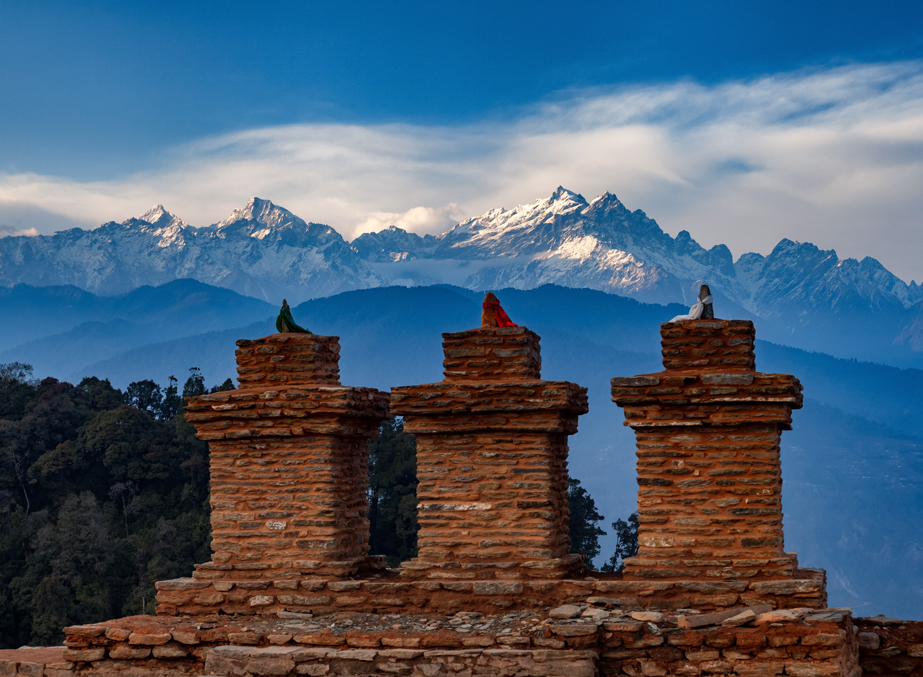 A tour of the kingdom of Sikkim along with Rumtek, Ranka, Banjhakri for sure kickstart your Sikkim tour on a positive note. While Rabdentse is all about history and heritage, the other popular monasteries make for the perfect attractions to cover on a day trip in Sikkim. All these places are located in the vicinity of Gangtok, the capital city.
Special mention to the Ranka Monastery in the east of Sikkim which is prettified with stunning Buddhists art, ancient architecture, and murals. These places preserve the culture of the glorious past. There is a massive nature reserve near Banjhakri for the nature seekers.
Popular attractions of the tour: Miniature work, age-old architecture, and Banjhakri Falls and Energy Park in Banjhakri
2. Head to the super exciting Seven Sisters Waterfalls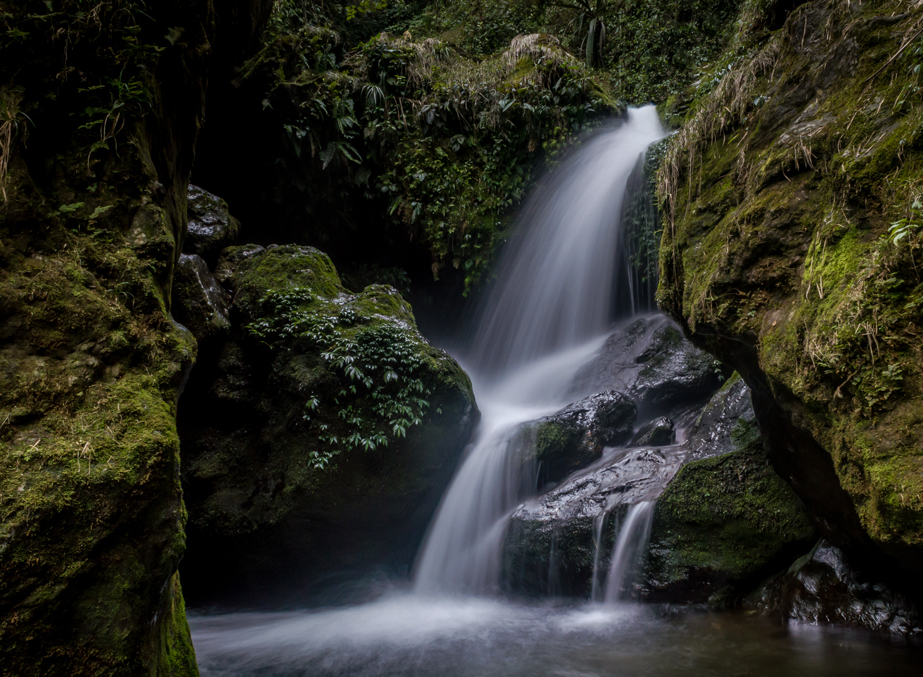 A day out at this massive waterfall with cascading delight all enveloped in the vast expanse of greenery could be on of the most exciting things to do on a Sikkim trip. 32 km to the north of Gangtok town, Seven Sisters Waterfalls is the perfect natural beauty, you'd want to spend time gazing at. Plan a trip there with your family and friends this winter. There couldn't be a more exciting thing to do than beholding the cascading delight from a distance.
Popular attractions at Seven Sisters Waterfalls: Exceptional nature views
3. Go hiking at Singhik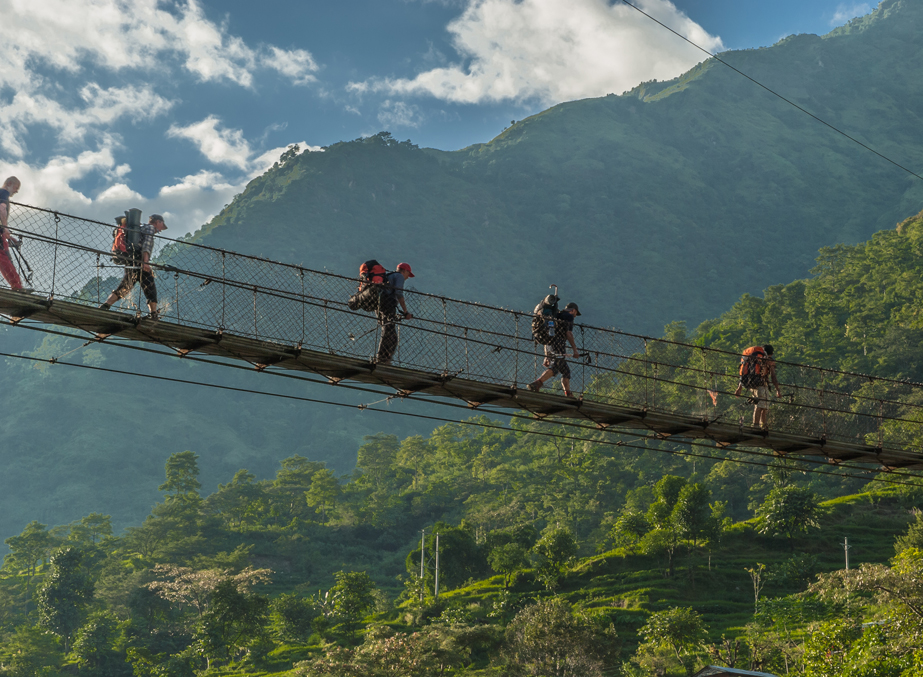 A tiny and quaint settlement in north Sikkim, Singhik is known for absolute quietude and extremely satisfying nature views. With Teesta River flowing right below it, and the profound views of Mt. Khangchendzonga and Mt. Siniolchu overlooking, Singhik makes for an absolutely perfect place to take a quick break and be a spellbound spectator of nature's splendor.
Tourists also indulge in various nature activities and take multiple short and quick treks and hike from here. Singhik is almost 56 km from Gangtok and it is just a 2.5-hour drive from the capital city. Shared taxis and jeeps are available from Gangtok to Singhik.
Popular tourist attractions at Singhik: Jhandi viewpoint hike, Tosha Lake trek, the excursion of the traditional village of Dzongu and Tingchim village, Phodong Monastery.
4.Biking on the Silk Route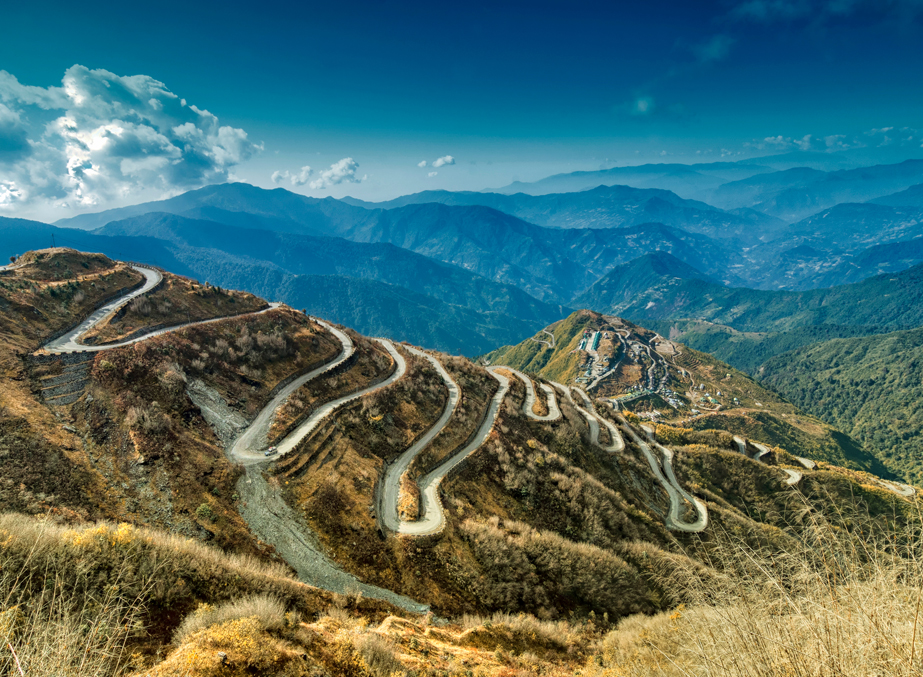 A bike ride across Zuluk Pass is one of the most endearing yet adventurous things to do in Sikkim in December. With 69 hairpin bends, this trail makes for a super stunning and adventurous pursuit for every adventure freak. Zuluk is almost 3-hour drive from Gangtok and to reach here every visitor is rewarded with exceptional nature views.
The legendary Old Silk Route or Silk Road passes through East Sikkim makes for the part of the ancient trade route that connected China to India. The Silk Route traverses Lhasa and Nathu La, and Jelep La Pass. Biking on this trail is probably the most exciting thing to do on a trip to Sikkim.
Popular tourist attractions at Old Silk route: Thambi View Point, Lungthung, Tukla, Nathang Valley, Old Baba Mandir
5. Explore Namgyal Institute of Tibetology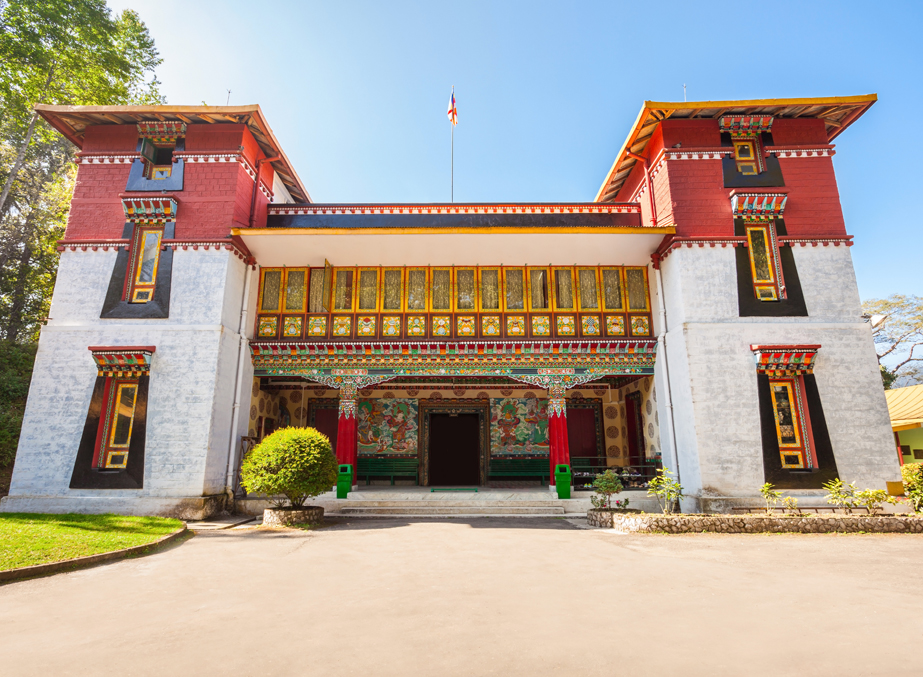 One of the most popular museums in the region, the Namgyal Institute of Tibetology is just perfect place to plan an excursion if you are into history, artifacts, tapestries, paintings, and idols from the bygone era. The foundation stone of the Tibetan museum was laid by 14 Dalai Lama and was officially inaugurated by India's first PM Pandit Jawahar Lal Nehru. Make sure that you plan a visit here to know some interesting facts about the region.
Timings: 10 am to 4 km
Address: Deorali, Gangtok, Sikkim 737101
6. Take a tour of the world famous Pemayangtse, Sanga Choeling, Tashiding, & Rumtek Monastery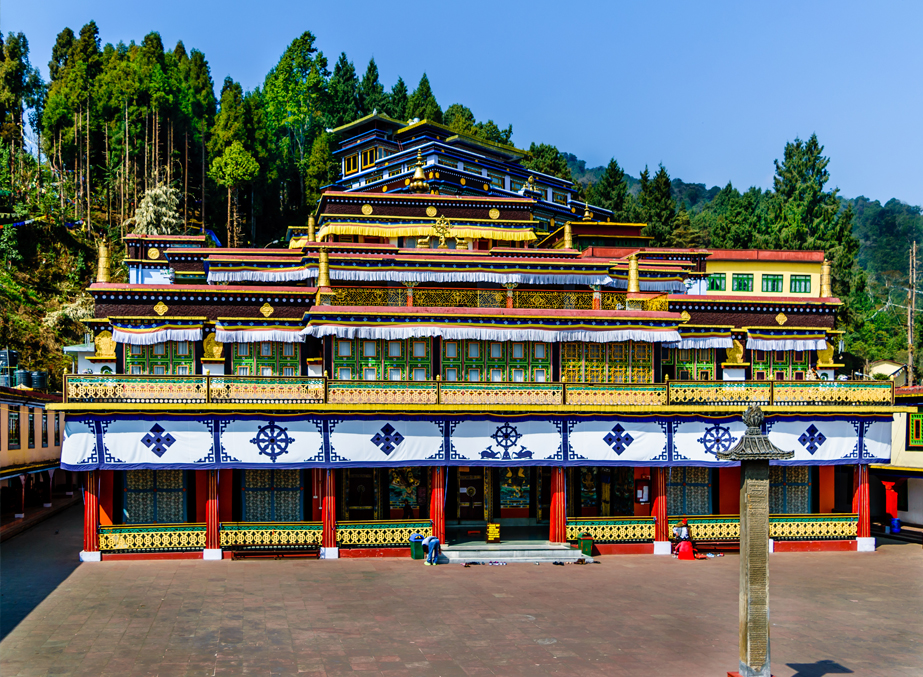 If you want to experience the cultural preserves, and ancient tradition of Sikkim thriving at its best, you must take a tour of Pemayangtse (110 km west of Gangtok), Sanga Choeling (129 km west of Gangtok), Tashiding (99 km west of Gangtok), & Rumtek Monastery (22 km south of Gangtok).
The monasteries of Sikkim are famed all over the world for their tremendous miniature work, cultures, and festivals held there are different times of the year.
Make sure that you cover these monasteries if you are there for a longer duration.
7. Visit Singalila National Park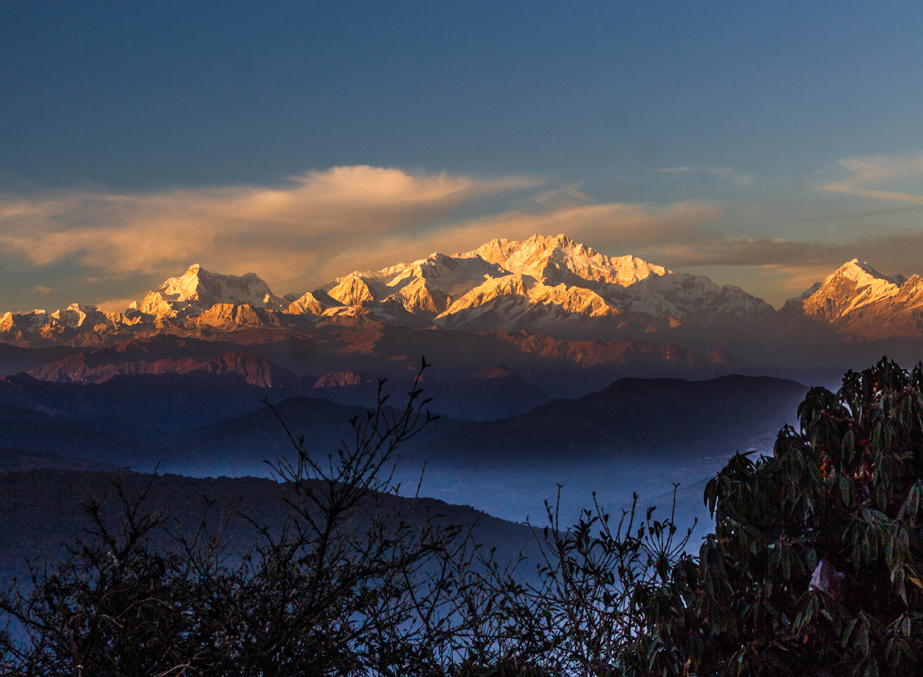 If you are already in Gangtok and looking to plan a day excursion to some popular nature areas, Singalila National Park awaits you in its full glory. Not exactly in Sikkim, the Singalila National Park region is located in Darjeeling district of West Bengal around 123 km from Gangtok at an altitude of 7000 feet above sea level. The national park is also famed among the adventurers for the famous trekking route to Sandakphu.
Spanning almost 79 sqkm, the national park is adorned with surreal views of the rugged Himalayan peaks, and amazing nature biodiversity. Red Panda, indigenous Himalayan birds, and other wonderful wildlife can be spotted inside the national park region. There are plenty of tour operators offering services to the national park in 4X4 jeeps.
Once at the national park, you can choose to stay at GTA (Gorkhaland Territorial Administration), other forest lodges, and trekker huts. These accommodations are available at places like Tonglu, Gairibas, Sandakphu, and Phalut
Popular tourist attractions at Singalila National Park: Jeep safari, bird watching, and camping
8. Visit Jawaharlal Nehru Botanical Garden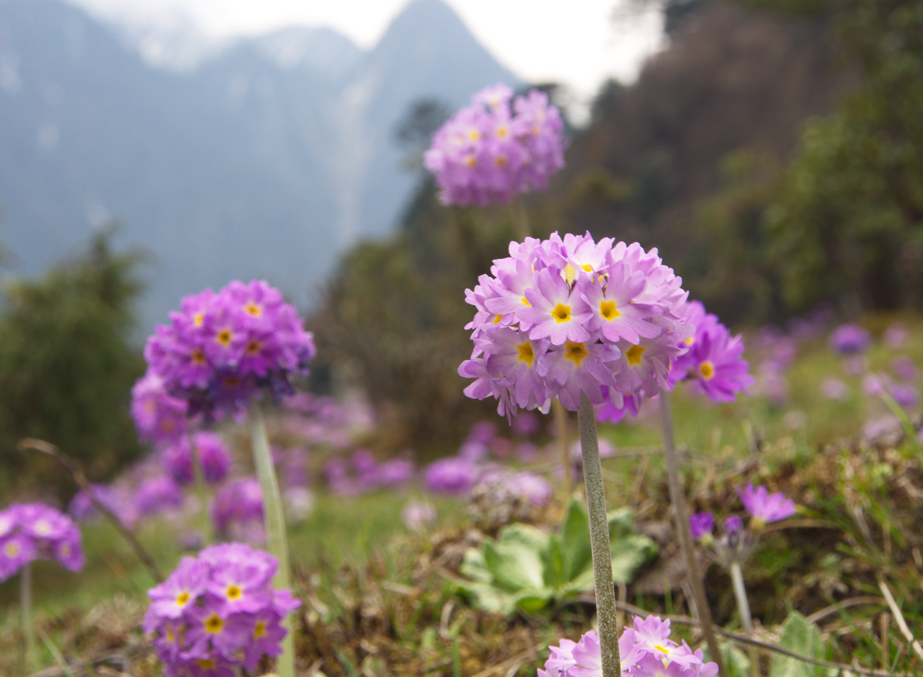 If you are on your way to Rumtek Monastery or Tashi View Point in the heart of Sikkim's capital city, a pitstop at Jawaharlal Nehru Botanical Garden is probably the best thing you can do. The garden, rich in nature and biodiversity makes for the perfect place to enjoy with family and friends. The fact that the Botanical Garden is located en route to the most popular Rumtek makes it a perfect tourist attraction for every nature seeker.
Popular tourist attractions at Jawaharlal Nehru Botanical Garden: Seasonal flowers, other tropical and temperate vegetation, magnificent views of Gangtok town on the opposite hill
9. Steaming Dip at the Yumthang Hot Spring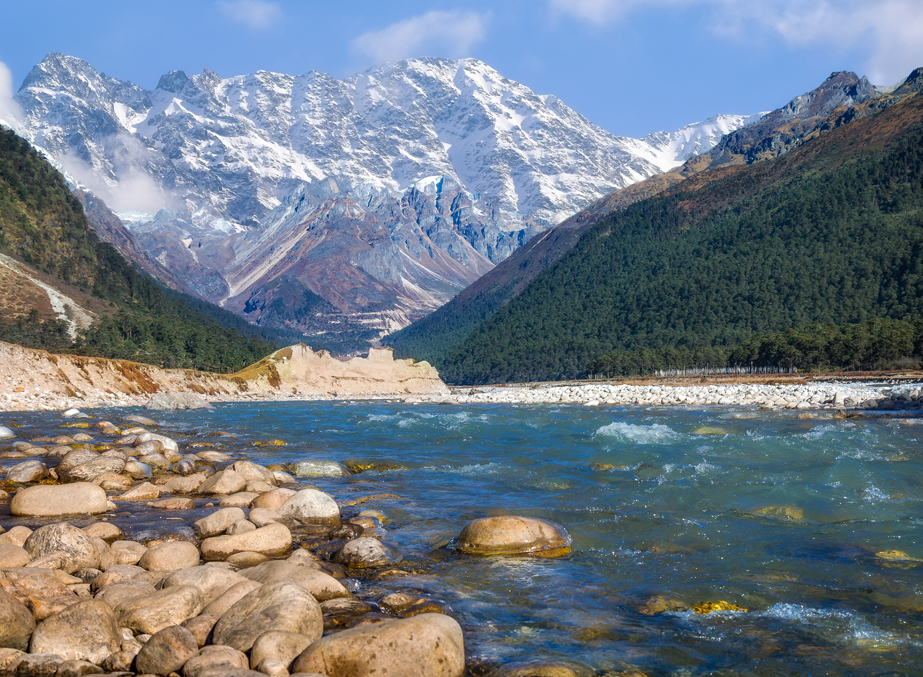 If you have had enough of the freezing Himalayan outdoors, and want to experience some of the hallmark experiences around Gangtok, then head to Yumthang Village where you'll come across the Hot Water Spring. At, 12,500 feet altitude, and located 135 km from Sikkim city center, Yumthang Springs is the perfect respite for everyone looking to escape the dreaded winter of Sikkim in December. The natural hot water as they sprout from the spring is just perfect to warm you and present you the surreal views around at the same time.
As you the Lachung river over a wooden bridge, there's lies a small hut with a small pool. It is here that you find the sulfur water of hot spring. People from different parts of the world come here to take a dip into the hot water collected from the spring.
Besides Yumthang, there are Reshi Hot Spring, Borong and Ralong Hot Spring, and Yumesamdong (Momay Samdong) that act as a major attraction for tourists visiting Sikkim in December.
10. Enjoy tranquilizing moments at Buddha Park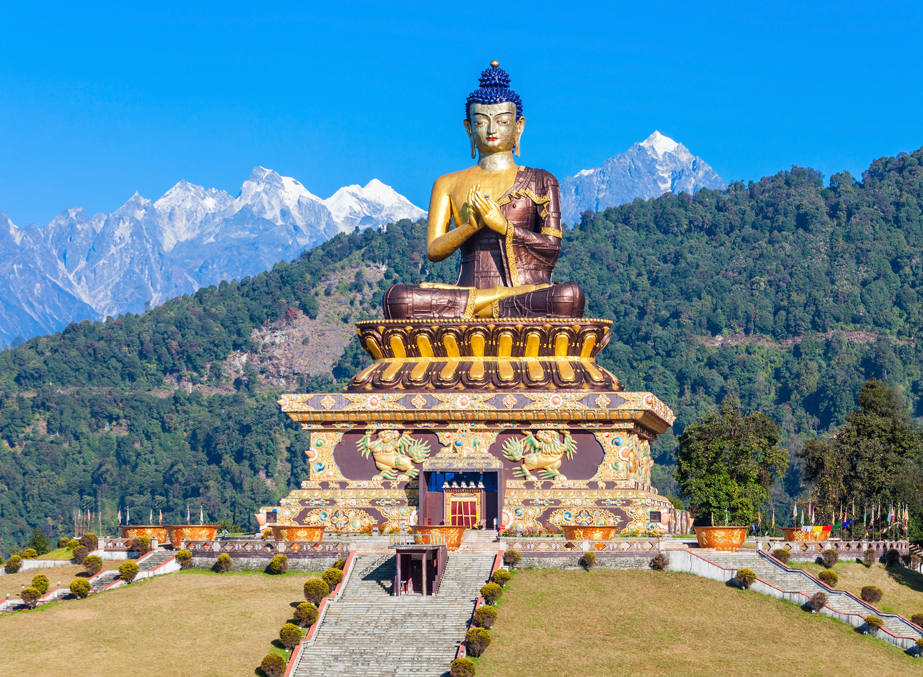 Recognized by the 130-foot Buddha statue erected in a quaint corner of the garden, the Buddha Park in Ravangla is a massive tourist attraction making for a perfect visiting place in the heart of Sikkim. Be it any time of the year, Buddha Park completes every Sikkim trip in the best possible way.
Nature, magical views, and perfect winter weather conditions make Buddha Park a perfect place to visit in Sikkim in December. The park is around 2.5-hour drive from Gangtok city. Taxi facilities frequently are available from Gangtok city to Buddha Park.
Popular tourist attractions at Buddha Park: Cho Djo Lake, Buddha Memorial, and magnificent nature views
Sikkim in December is a profound paradise for all the nature seekers. With biting cold weather and frost ridden outdoors, this is the place to be to experience the best of winter in the northeast!

Subscribe to us
Subscribe to our newsletter and stay updated

Request a call back
Our experts would love to create a package just for you!
Sikkim Travel Information at a Glance
Find the authentic information on how to plan a hassle free tour to Sikkim. Travalghar puts together for you relevant details on how to reach Sikkim along with information on different means of transportation and the best time to visit. Also explore the different attractions and destinations in Sikkim with the help of our map, made easy for you to navigate.