Gangtok Weather in October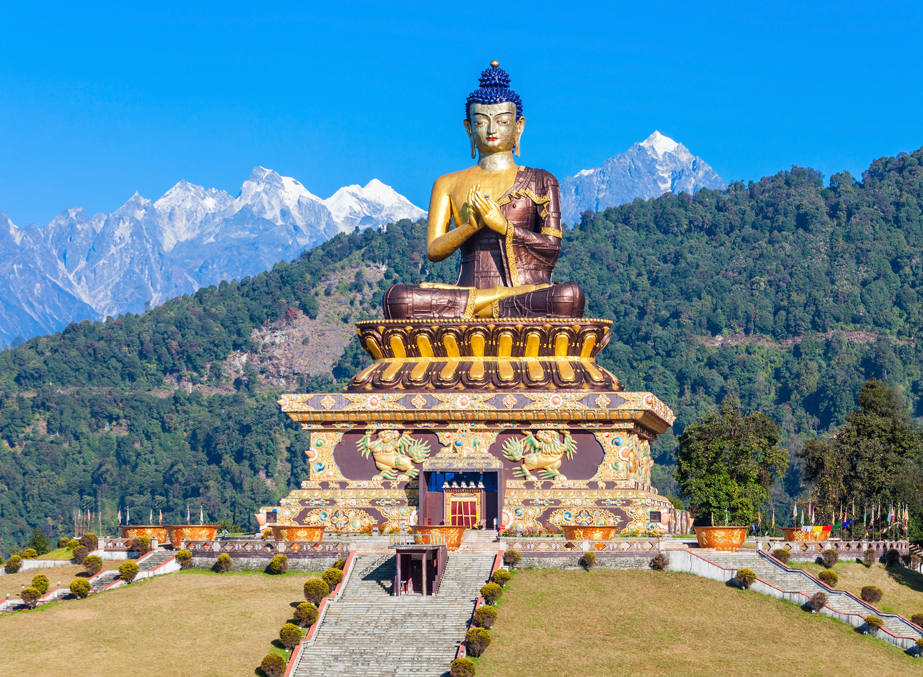 Experience the best of Gangtok in October
If you wish to explore the best of Gangtok, then October is the best time. The temperature during this month goes up to 13 degree Celsius and it is the peak autumn season. Cherry blossoms are blooming all over the city and the climate is pleasantly warm. You can get a clearer view of the magnificent Himalayas and enjoy fun adventure sports. During this season, people from across the world come to Gangtok to enjoy the scenicity and festivals. Since October is the holiday season and festive season for many, Gangtok lights up to this occasion with grandeur. The city is filled with hues of folk songs, cultural programs and pujas. If you are planning a trip to Gangtok then you should definitely land here during this season.
Festivals in Gangtok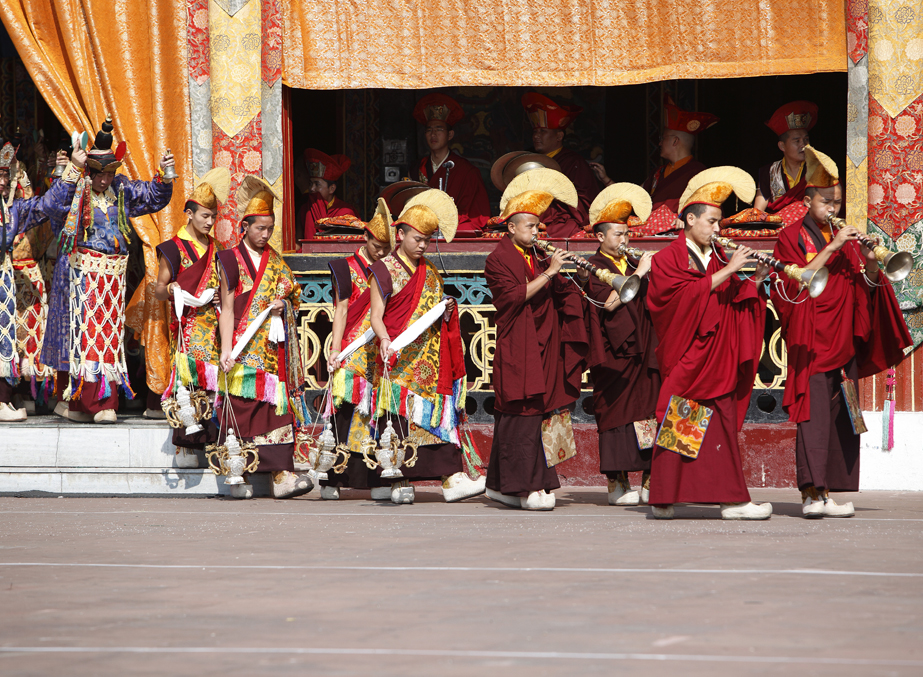 October is the best time for festivals in Gangtok. Every festival is celebrated with a lot of zeal and fervour. Take part in these heart-warming celebrations in Gangtok.
Celebrate the victory of good over evil during Dasain
Dasain is popularly known as Durga Puja all across the country. It is an auspicious celebration especially among the Bengalis. The whole country wakes up to the grand celebration of Durga Puja. The state of Sikkim also lights up to the celebration of Dasain. The city of Gangtok particularly hosts cultural programs and builds beautiful mandaps to host this occasion. On the first day of this festival, barley seeds are sown. And on the last day of this festival, that is the 10th day, rice and sprouts are smeared and applied on the forehead. Dance processions and traditional forms of art are performed all across the state to celebrate this occasion. Loud music and sounds of drums are a common way of celebrating this festival. You will also get the chance to indulge in tasty treats that are served during this festival.
Give thanks to the 'wish fulfilling hill'
During the month of October, you can also partake in Namchi Mahotsav. This is a festival that celebrates the Namchi hill. It is popularly known as the 'wish fulfilling hill' and is considered with high regards among the locals here. If you are here to celebrate this festival, you will also get the chance to enjoy a scenic landscape of the hills, valleys and lush green forests from here. The statue of Guru Padmasambhava is on the top here. Do take time to wish as you spend time here, as the wish the fulfilling hill might listen to you too…
Celebrate the coming back of Lord Budha
Lhabab Duchen is one of the most auspicious festival that is celebrated in the state of Sikkim. It is believed that Lord Budha ascended back to Earth after preaching his ideologies in heaven. If you are interested in understanding Buddhist mythology better then you should take part in this celebration. During this festival, devotees from across the world celebrate this occasion in the monasteries in Sikkim. Prayers and virtuous activities are held during the day to celebrate this auspicious occasion.
How to Reach Gangtok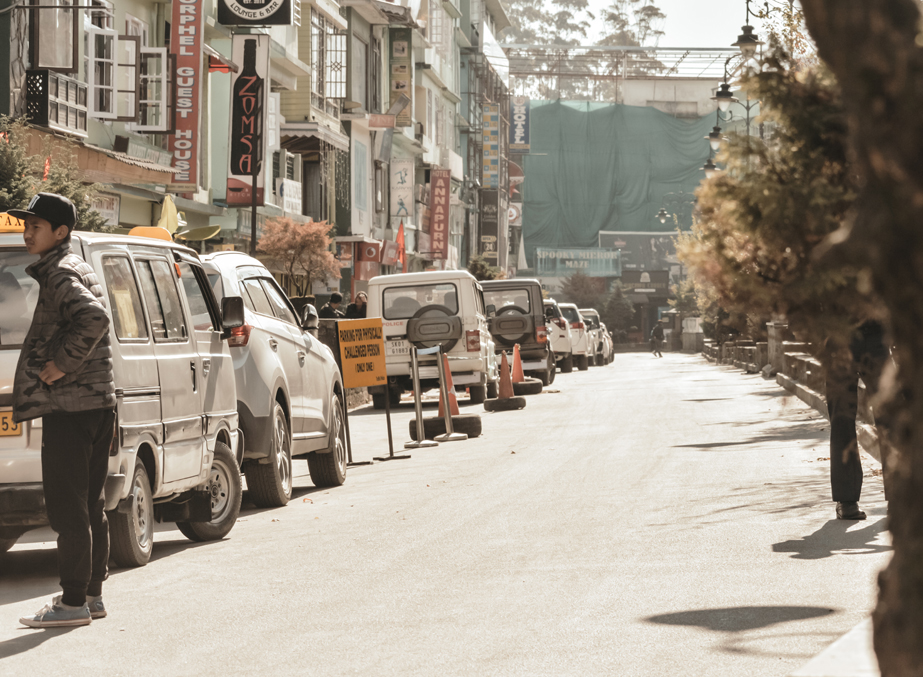 The beautiful city of Gangtok is accessible by land, air and train. Read on to know more…
By Train: Explore the beautiful countryside while journeying to Gangtok. If you wish to travel to Gangtok by train, then prep yourself for some breath taking views. Keep your camera handy so you can capture the best. Book a train to New Jalpaiguri Railway Station in Siliguri. Once you arrive at this station, head to taxi stand or bus depot. The journey from Siliguri to Gangtok will take you approximately 5 hours. On the way you will get to enjoy a magnificent view of the hills. The temperature drops down as you near Gangtok so keep you warm clothes ready.
By Air: Time is often limited isn't it? A weeks off is all you have in hand. In that case, you cannot afford to waste time. For those travellers that are heading to Gangtok for a quick vacation, flight is the best option! Book a flight ticket to Bagdora Airport in West Bengal or Pakyong Airport in Sikkim. But remember that not all flights land at Pakyong airport, so check with the dates and then book! Bagdodra is a fully functional airport and is located 4 hours away from Gangtok. On your arrival at Bagdodra, book a share taxi, self-drive car or helicopter to Gangtok. By helicopter, you will reach Gangtok in 20 minutes.
By Land: If you have a lot of time and wish to create the best memories, a road trip to Gangtok is what you should choose. Since this city is nestled amidst rich lush greenery, you will get the chance to explore and enjoy an enchanting drive to Gangtok. You will also get the chance to stop by food joints and indulge in street side delicacies. Get mesmerised by the scenery that you will enjoy on this road trip.
Through the forests, on top of the hills amidst the scenic landscape
For those that are in Gangtok in October, there's so much to do!
A scenic view of the hills from the top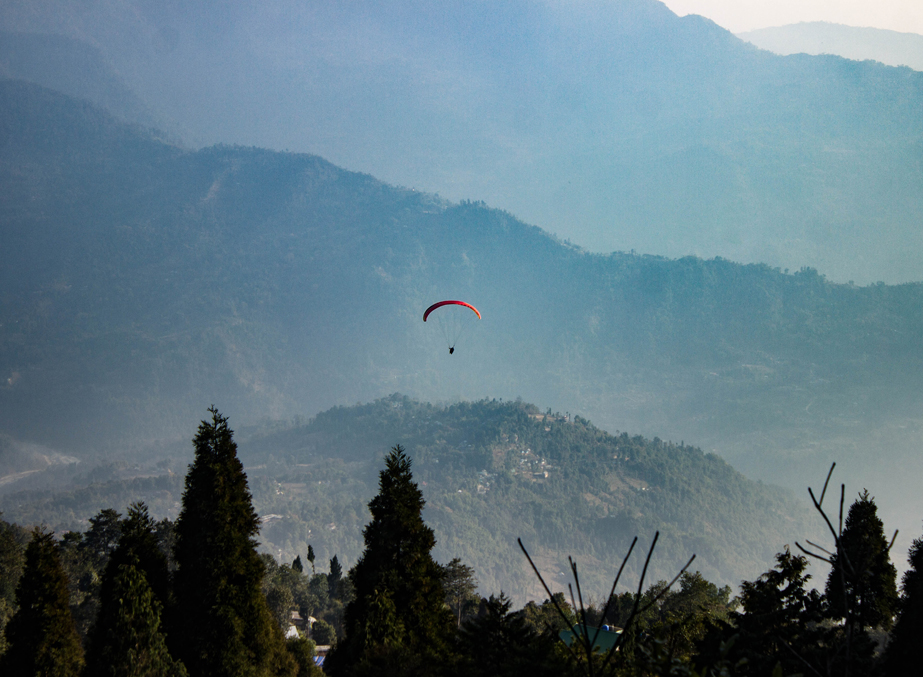 By the month of October, the skies are clear again and is hence perfect for Paragliding. Adventure lovers can enjoy flying through the skies while enjoying a breath taking view of the mighty Himalayas. This is an immensely popular activity that attracts visitors from across the world. During this trip, a certified pilot will assist you for safety.
Trekking on the hills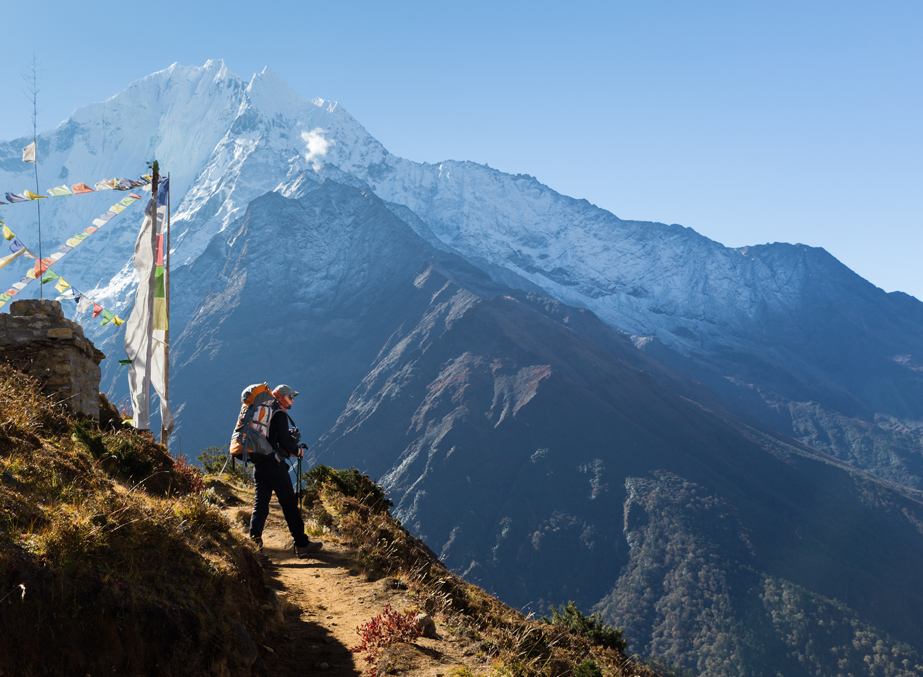 If you love the hills, then trekking is a must. And the hills in this little hill station is perfect for those that love adventure. As you trek up the hills, you will pass through beautiful villages and lush green forests. You will also get to enjoy a scenic view of the city from the top. Walk your way to the hills and enjoy this adventurous expedition.
Shop for artistic handicraft items at Lal Bazaar

Lal Bazaar is one of the most crowded streets in Gangtok. The entire street is lined up with shops that sell local handicraft items. You can also indulge in the street side delicacies here. Do buy a gift or two for your loved ones.
Soak in peace at Tsomgo Lake

If you wish to enjoy peaceful session amidst the best of nature then head to Tsomgo. This is a sacred lake surrounded by the snow clad mountains. You can enjoy memorable times here enjoying the beautiful scenery. You can also hop on for Yak Safari here. On the way visit Baba Mandir located close to Tsomgo Lake. You can also get your permits sorted and visit Nathulas pass. This is a place of abundant snowfall, a picturesque destination.
So, get your travelling gears on and head to Gangtok!

Subscribe to us
Subscribe to our newsletter and stay updated

Request a call back
Our experts would love to create a package just for you!
Sikkim Travel Information at a Glance
Find the authentic information on how to plan a hassle free tour to Sikkim. Travalghar puts together for you relevant details on how to reach Sikkim along with information on different means of transportation and the best time to visit. Also explore the different attractions and destinations in Sikkim with the help of our map, made easy for you to navigate.