Sikkim Weather in March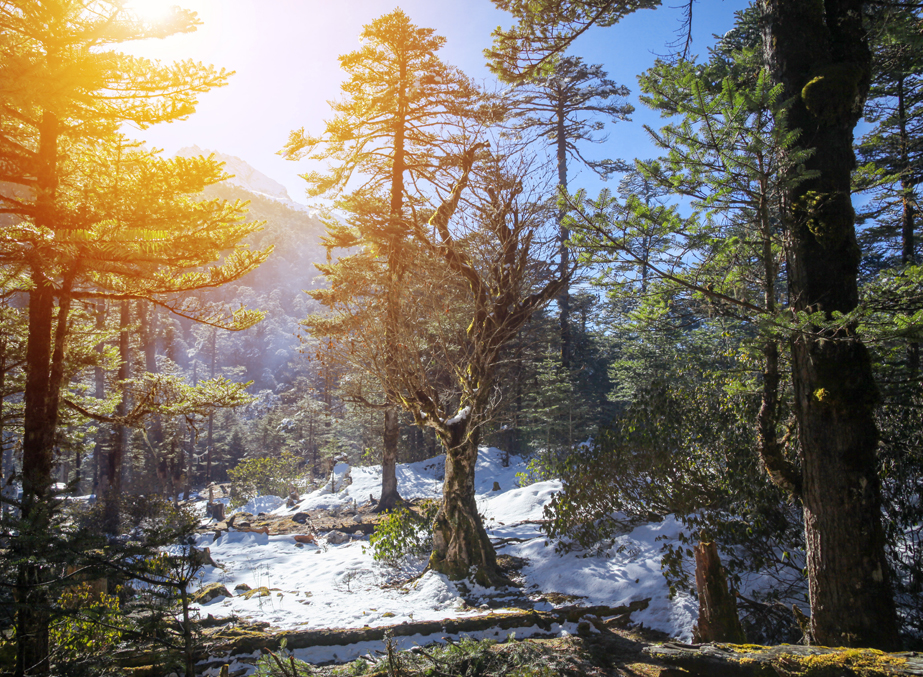 After months of experiencing bitter cold, spring arrives in March, breathing new life into the frosty slopes of the Sikkim Himalayas—turning them into fresh hues of green. The mountain air is cool and crisp while nights remain chilly, and the sunshine makes its presence felt. It is no wonder therefore, when enthusiastic travellers long to experience this marvellous transformation of the mountains around this time.
Enjoyable Early Summer in East Sikkim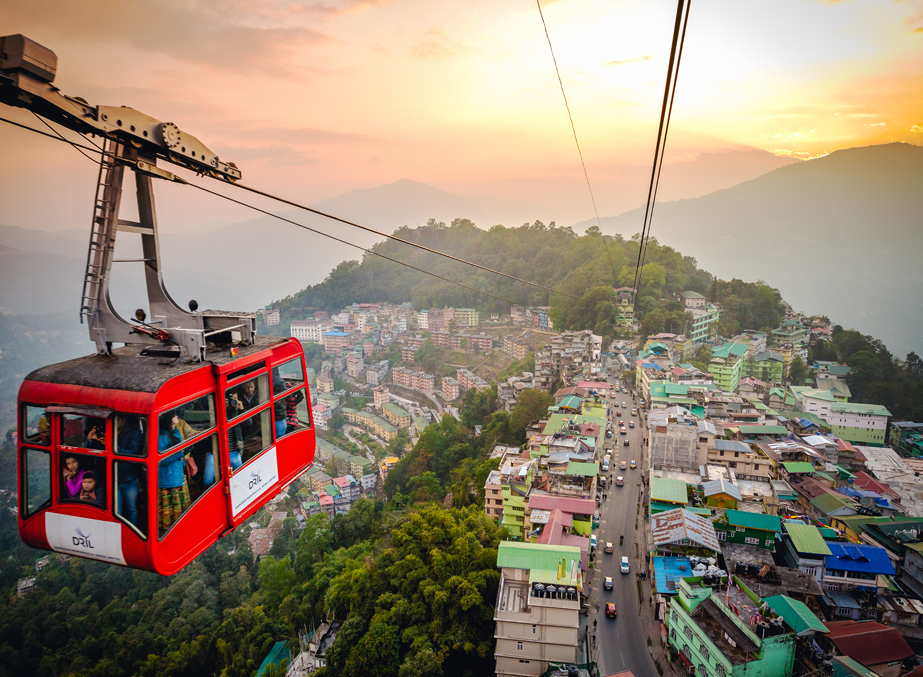 While temperatures range from 5°C to 20°C in Gangtok, March marks the beginning of tourist season in Sikkim with the spectacular International Flower Festival. Known for its vast variety of flora, Sikkim boasts of a staggering 600 species of exotic orchids, both epiphytes and terrestrial. It has more than 30 species of the famed rhododendron apart from various types of gladioli, magnolia, cacti, ferns, climbers and alpine plants. Many of these are displayed at the event that is held near White Hall in Gangtok. If you are a true nature enthusiast, you could also attend some of the lectures and seminars organized during the festival.
Excluded from most ready-made tour packages, the Deorali Ropeway is a great way to get sweeping views of Gangtok, its gorgeous valley and surrounding mountains, especially during March when there are no clouds to obstruct your gaze. The ropeway begins at Deorali market, walking distance from M.G Marg, and goes all the way up to Tashiling, making for a thrilling experience.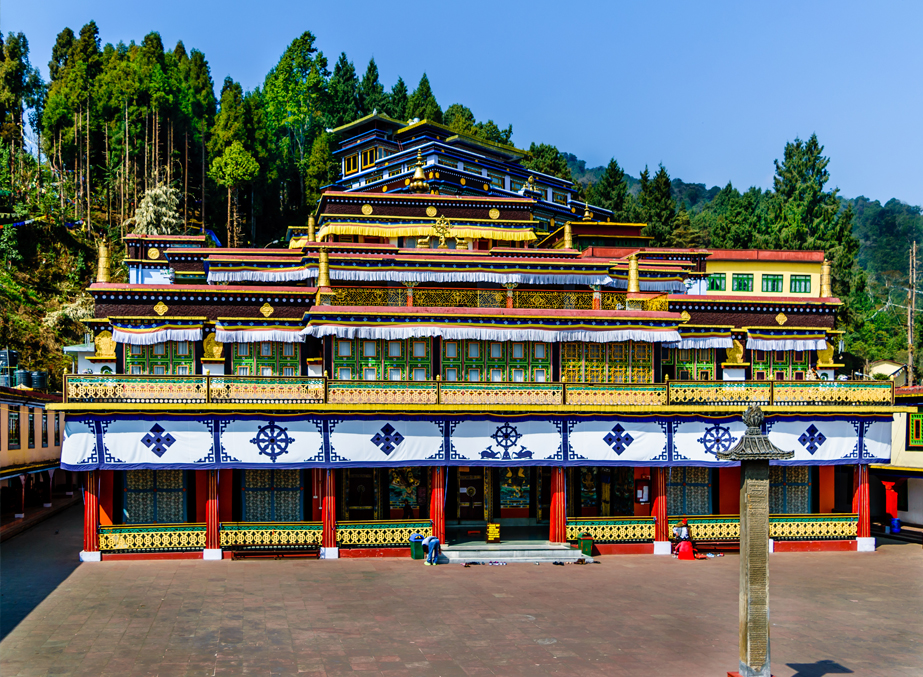 A March trip to Sikkim is incomplete without visiting some of its famed monasteries—for a peek into the rich Himalayan Buddhist culture. Head to Rumtek, one of the largest and most important monasteries of the state, located about 24 km away from the main city of Gangtok. The main seat of the Black Hat or Karma Kagyu sect of Tibetan Buddhism, the monastery houses some invaluable specimens of Buddhist art and history including several intricate thangkas. The month brings clear sunny days and the view of Gangtok city from the monastery is a sight to behold.
Clear blue skies, ample sunshine and cool breeze—a day in March is perfect for a picnic by a waterfall. Just 10 km away from Gangtok is the Banjhakri Waterfall enclosed within a beautifully landscaped park. The crystal clear water cascading down from a height of almost 50 feet surrounded by lush greenery makes for an ideal outdoor trip on a spring day. The park even has a man-made lake with boating facilities.
To make the most of your spring trip to Sikkim, visit the Kyongnosla Alpine Sanctuary located about 30 km east of Gangtok. The 31 sq. km area of the sanctuary extends up to Lake Tsomgo, another very popular attraction in Sikkim. The sanctuary is home to a fascinating variety of flora and fauna including many species of rhododendrons, orchids, primulas and poppies—all of which begin to bloom in March—making the mountains look pretty as a postcard.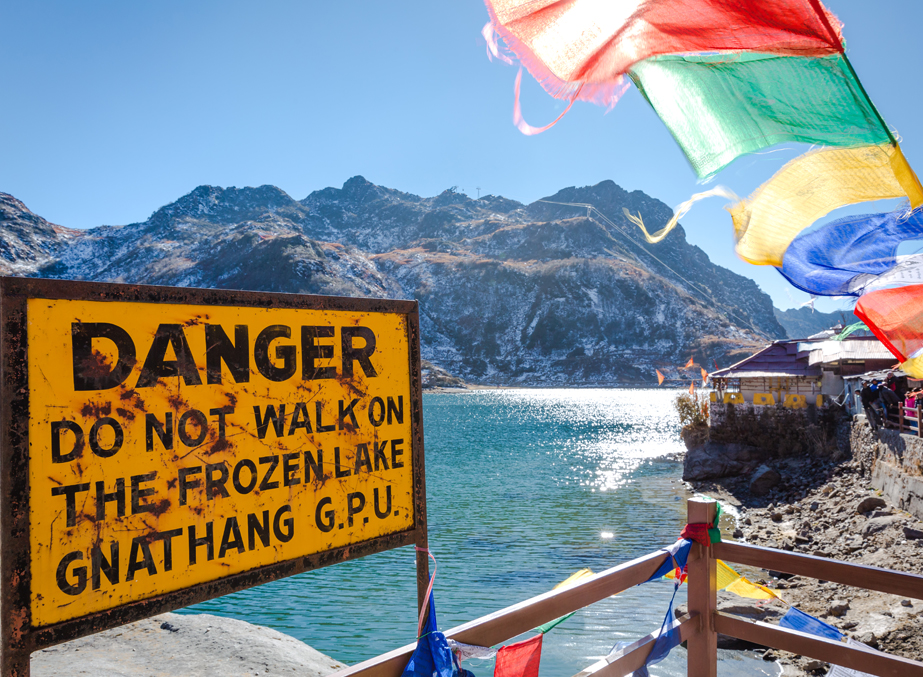 Continue to Tsomgo Lake if you want to see snow. This sacred lake perched at a height of 12,000 feet remains frozen up till March while the mountains surrounding the lake are covered in thick snow. If you are a birding enthusiast then this area is a must-visit. The lake sees a host of resident and migratory birds some of which fly here all the way from Siberia.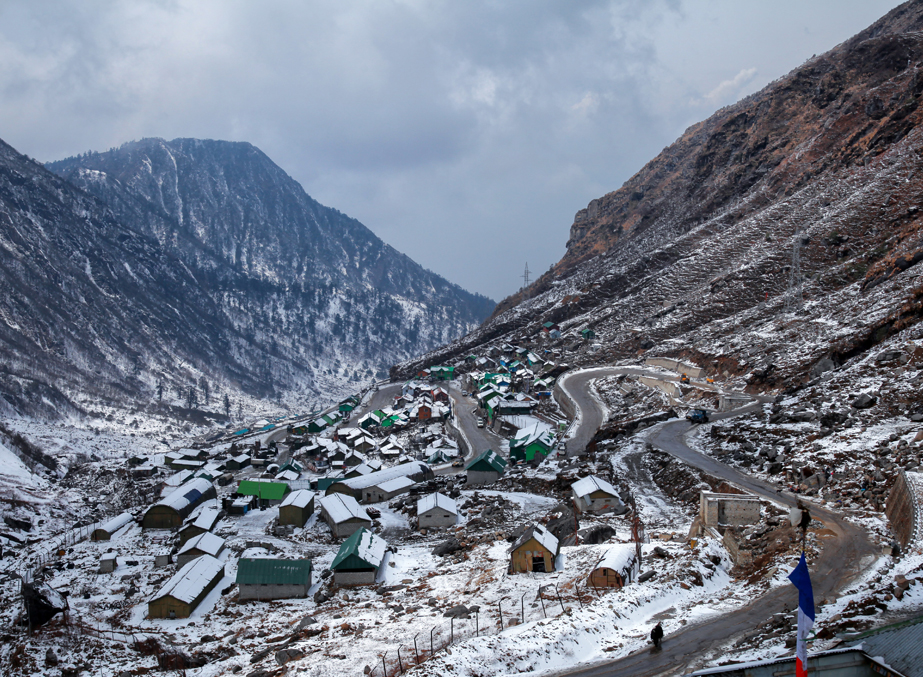 About 15 km away from Tsomgo Lake is Nathu La, one of the most popular attractions for travellers visiting Sikkim. This pass, high in the mountains, at an altitude of 14,000 feet was part of the fabled Silk Route that connected India to Tibet, now governed by China. Nathu La remains covered in snow until March, making it a perfect time to visit the area to experience snow before it melts away. While you are here, visit the Baba Temple, a shrine dedicated to the legendary Sepoy Harbhajan Singh who died at Nathu La. People believe that his spirit protects soldiers in the area and there are a number of legends associated with him.
The Springtime Attractions of West Sikkim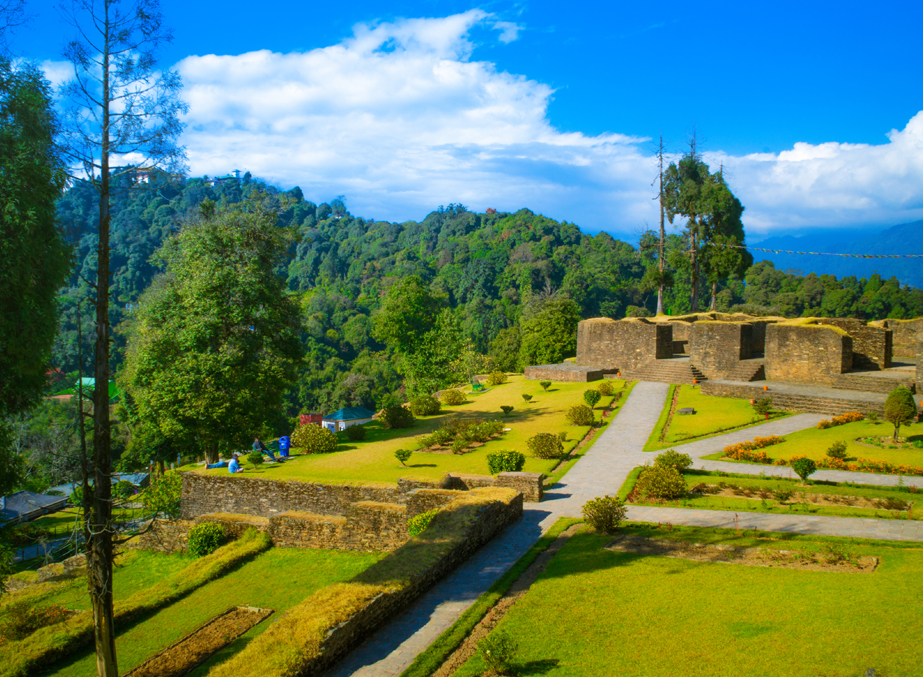 Located at a distance of 113 km from Gangtok, Pelling might not seem much at first glance but it serves as a base to some of the best attractions in the state of Sikkim. The temperature ranges from 10°C to 21°C in the month of March, making it an ideal time to visit Pelling. The Pemayangtse Monastery, more than 300 years old, is a mere 8 km away from here while the Rabdantse Ruins, the seat of the erstwhile kingdom of Sikkim is just 9 km away. The sacred Khecheopalri Lake is about 32 km from here—a must visit in March since the two-day Maghe Purne Festival is held here around this time.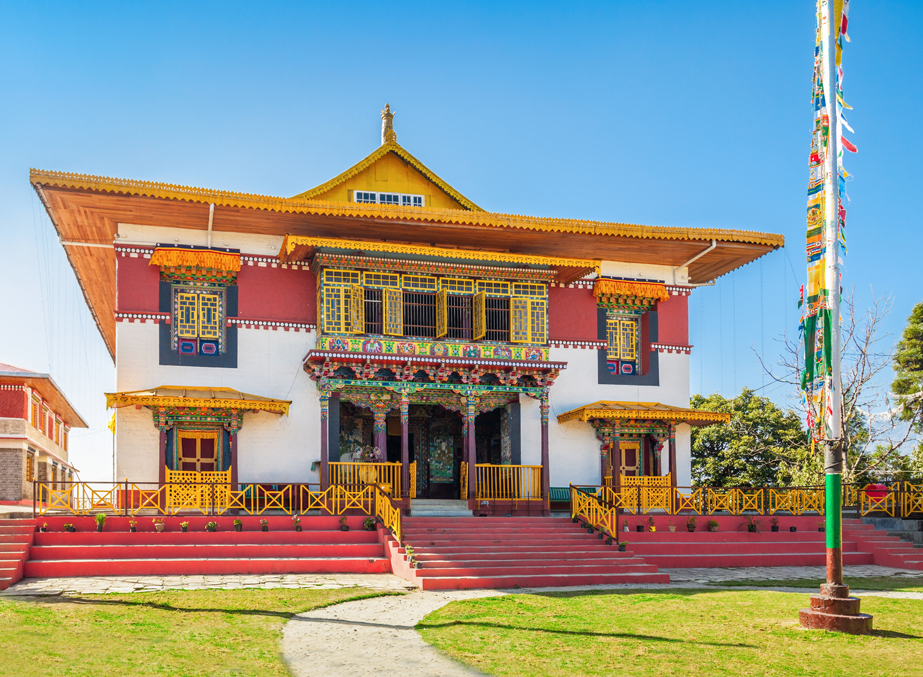 Spring and Snow in North Sikkim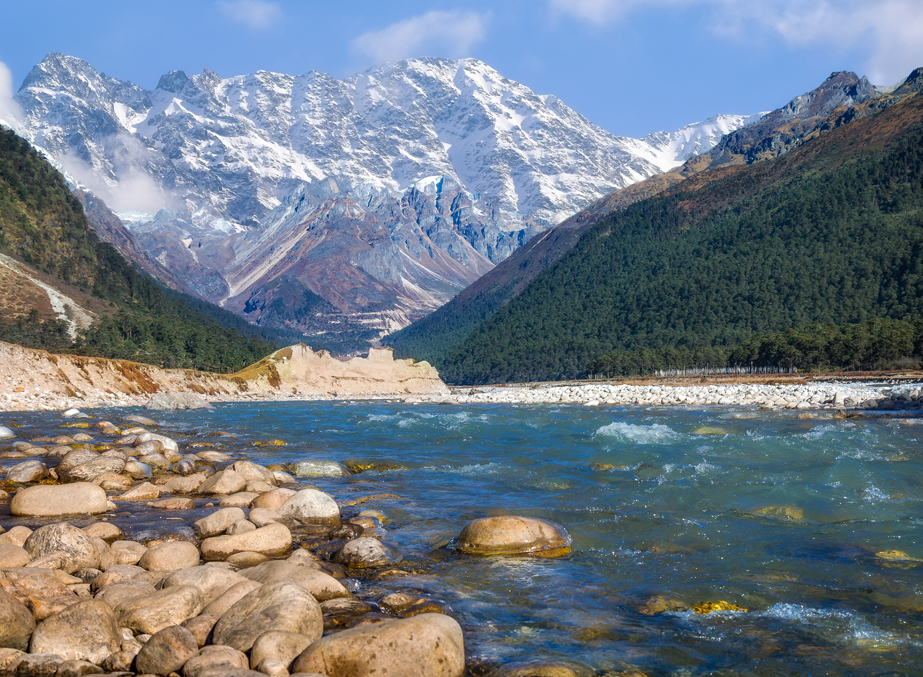 About 100 km north of Gangtok, is a gorgeous little mountain village called Lachung. Located at a height of 8610 feet, the area remains covered in snow in March. Temperature ranges from -5°C to 15°C throughout the month, an ideal destination if a quiet getaway is what you have in mind. While you're here do pay a visit to the 130 year old Lachung Monastery, and the Handicraft Centre if you want to buy some exquisitely woven local carpets and rugs. Stay overnight and head to the wondrous Yumthang Valley, Sikkim's own valley of flowers. You need Protected Area Permits to visit both places.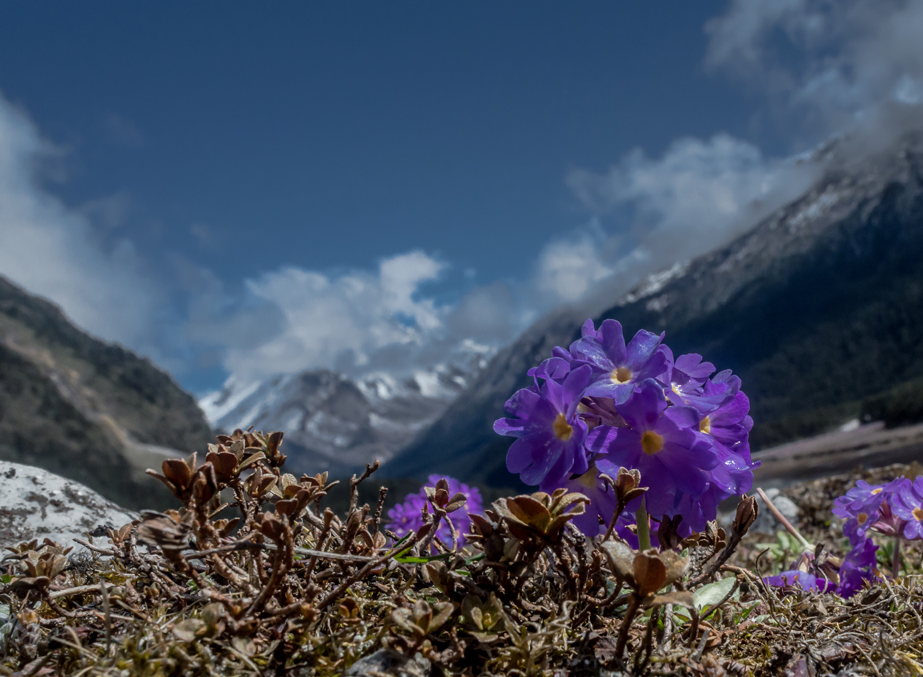 47 km west of Lachung, perched at a height of 8500 feet is another tiny hamlet called Lachen. It might not boast of any major tourist attraction but it is abundant in natural beauty. Apart from being the starting point of a number of treks in North Sikkim including Chopta Valley, Lachen also serves as the gateway to the magnificent Gurudongmar Lake which is a two hour drive from here.
South Sikkim's Pleasant Spring Locations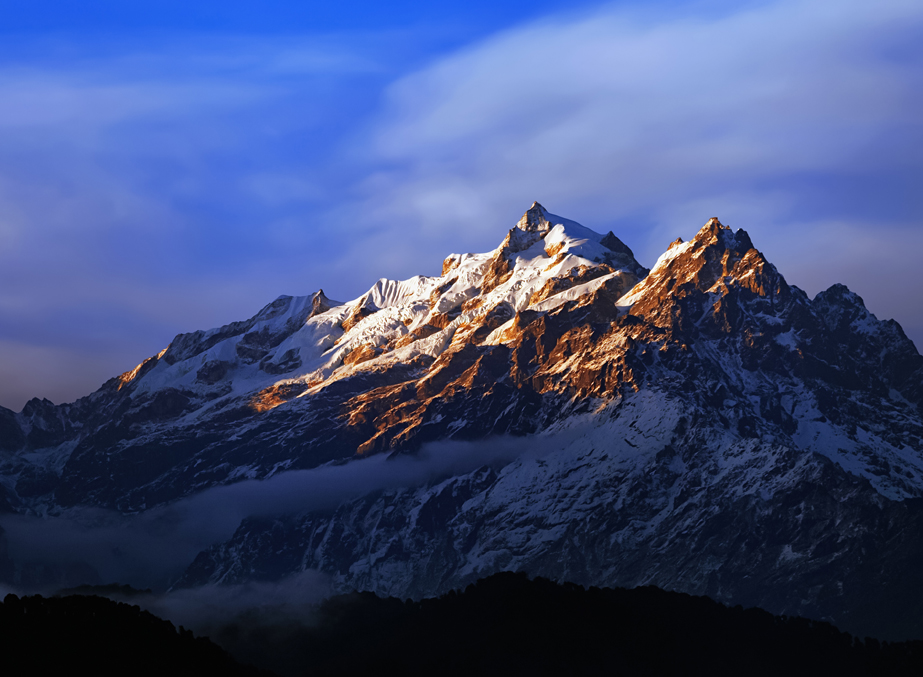 Located at a relatively lower altitude, Namchi (80 km from Gangtok) is a must-visit if you're planning to explore South Sikkim. Temperatures here range from 11°C to 19°C during the month of March, making it an ideal getaway for some breath-taking views of the Kanchendzonga and the Rangit Valley. It offers a variety of attractions from monasteries like Ngadak and Sherdup Choeling, to the gigantic statue of Guru Padmasambhava sitting pretty on Samdruptse Hill.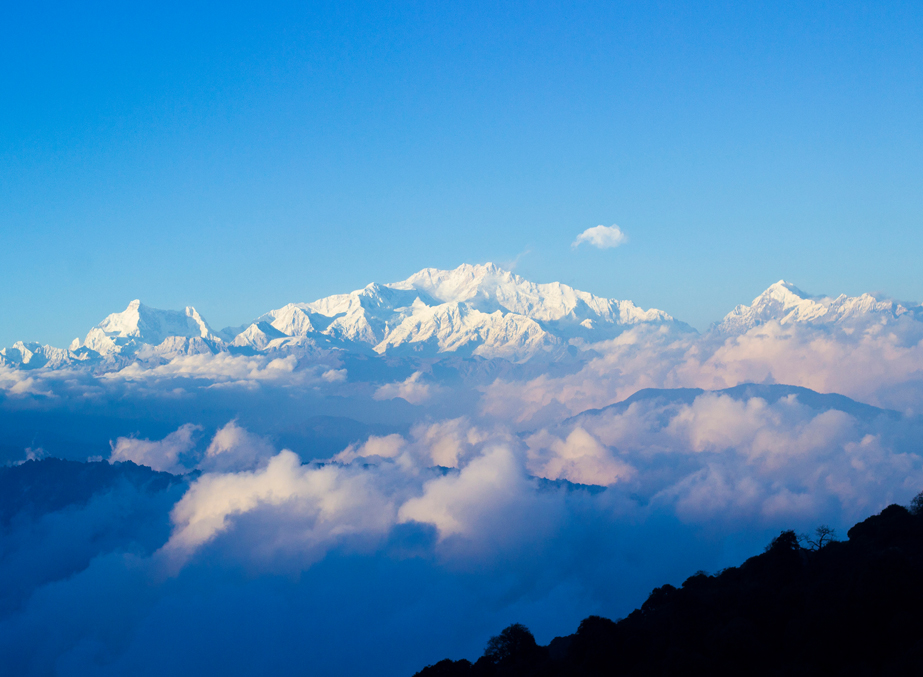 If you happen to be in Sikkim around the end of March, don't miss the Lamapokari Festival held near the Aritar Lake, also known as Ghati Tso, around the same time. Aritar is the oldest freshwater lake in Sikkim and is about 4 hours from Gangtok by car. The festival, with numerous dance, music and cookery competitions, is a great way to experience local culture. A 2 km long forest trail from the lake to the nearby Mankhim is ideal for bird-watching. While you're here you can also visit the Aritar Monastery, one of the oldest in Sikkim.

Subscribe to us
Subscribe to our newsletter and stay updated

Request a call back
Our experts would love to create a package just for you!
Sikkim Travel Information at a Glance
Find the authentic information on how to plan a hassle free tour to Sikkim. Travalghar puts together for you relevant details on how to reach Sikkim along with information on different means of transportation and the best time to visit. Also explore the different attractions and destinations in Sikkim with the help of our map, made easy for you to navigate.