Things to do in Lachen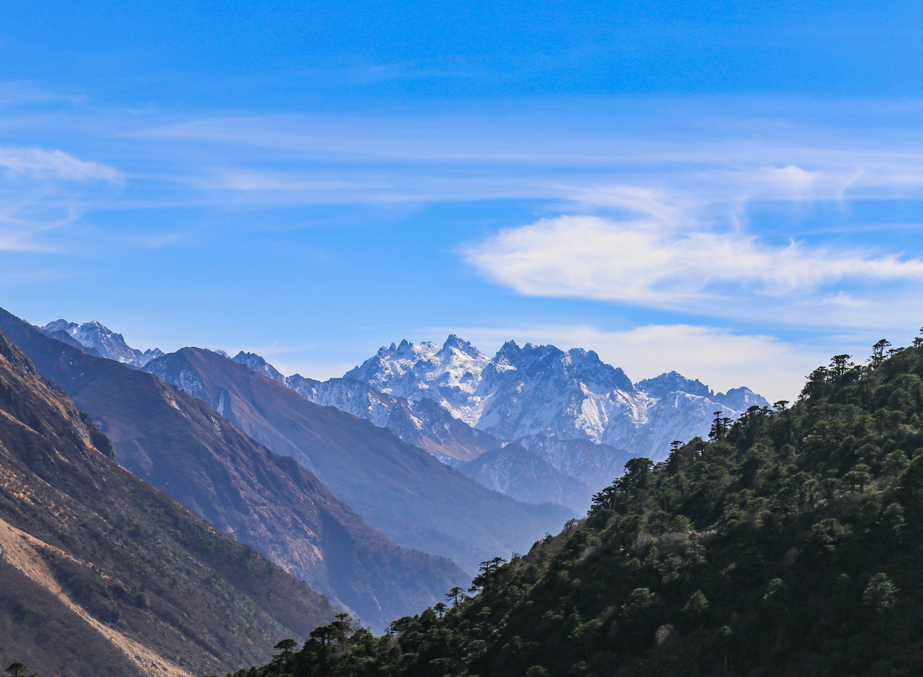 Walk up the hills, sit by the lake or camp in the forests at Lachen.
Nestled amidst the hills, far away from all the noise is Lachen. A quiet, serene, scenic village located in Sikkim. Home to some of the most famous tourist destinations, Lachen is a small town that offers fun umpteen. For those that want to break free from all the noise and enjoy a sense of calm, this is the right place to be in. The entire town of Lachen looks like a scenery taken out from a fairy-tale. Snow-capped mountains, pristine lakes and waters, and laid back culture fills the air of Lachen. From fun adventure activities to peaceful walks amidst the hills, there are many things to indulge in here. There is fun for everyone here! Also remember to keep your warm clothes handy as the weather is more cold than hot!
Suggested Read: Places To Visit in Lachen, How To Reach Lachen & Best Time To Visit in Lachen
You might also like: Places To Visit in Bhutan & Things To Do in Bhutan
(SUV travelling through the himalayan roads of North Sikkim near Gurudongmar Lake at 17000 ft)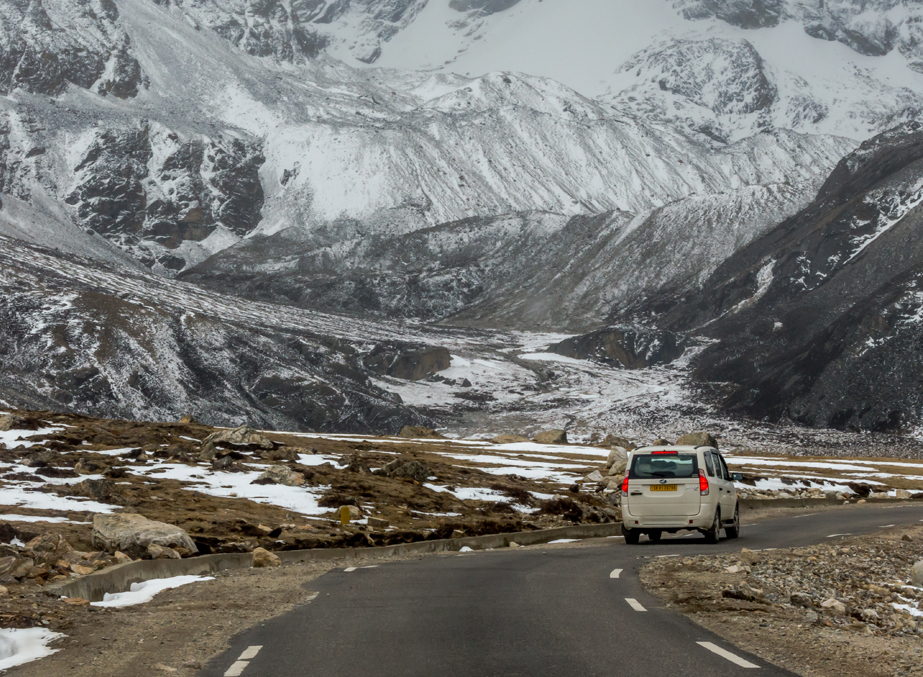 Here's all the fun you can indulge in while in Lachen.
Trek to the hills and valleys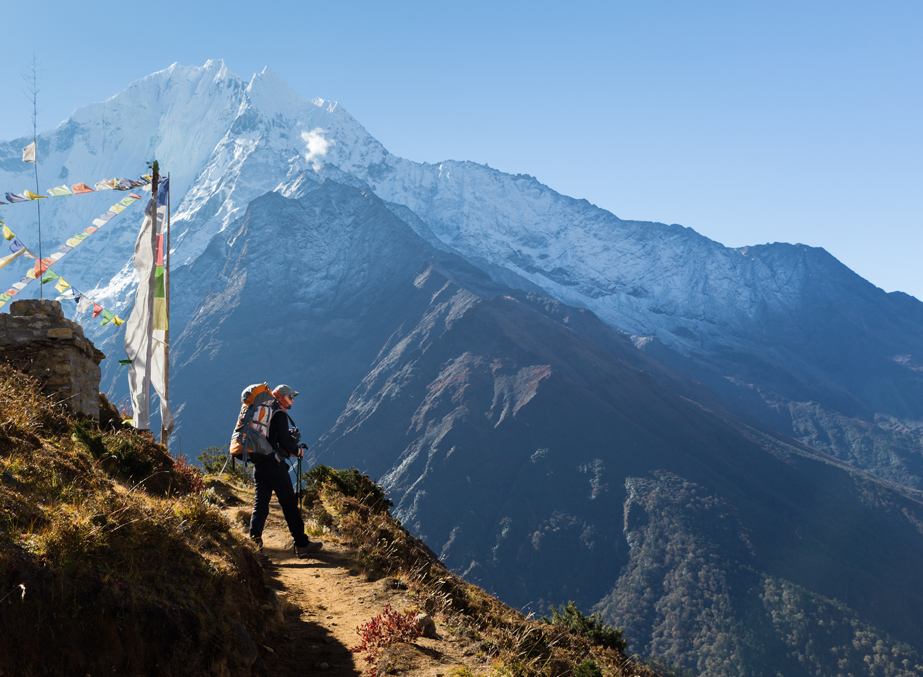 A standout amongst the most mainstream activities in Lachen is trekking to one of its encompassing lakes and valleys. The trekking trails in Lachen are encompassed by sharp-edged mountains, rich biodiversity, and stunning scenery. Despite the fact that the landscape here can be very testing and the climate capricious, regardless it'll be the best thing you'll ever do while in Lachen! So get your trekking gears on and get ready to explore the 'scenecity' of Lachen.
Get the blessings and dance to the beats of Annual Mask Dance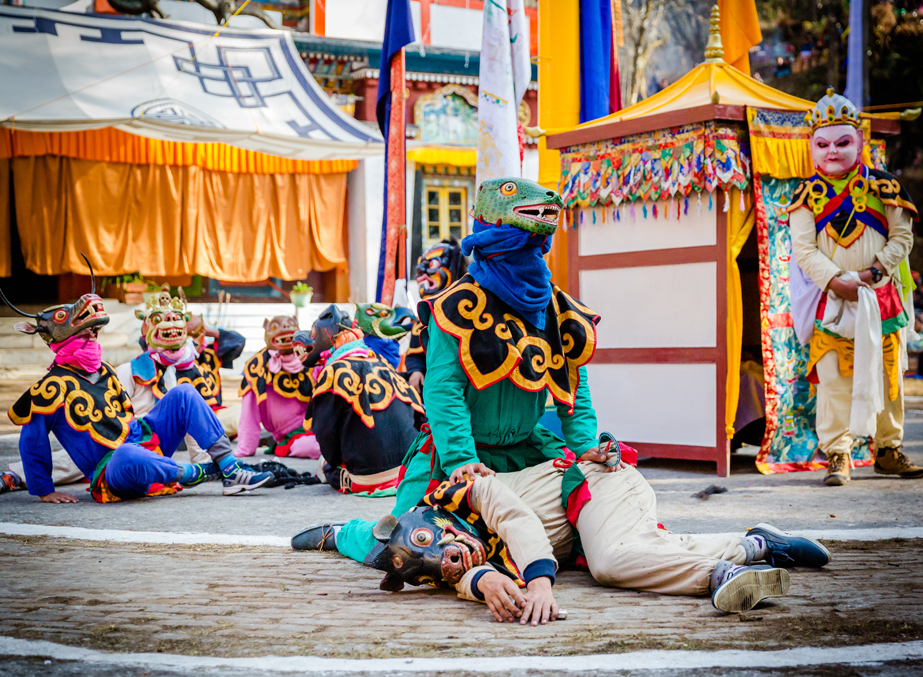 One of the best activities in Lachen Sikkim is to visit a Buddhist Monastery. If you are in Lachen, a visit to Gompa or Lachen Monastery is necessary. This is one of the best monasteries in Sikkim that displays the fine Tibetan architecture. You can walk around this monastery and spend time unwinding while enjoying the picturesque scenery. The annual mask dance festival is also held here. So you can partake in this grand celebration.
Suggested Read: Famous Monasteries in Sikkim
Explore the rich bird species of Lachen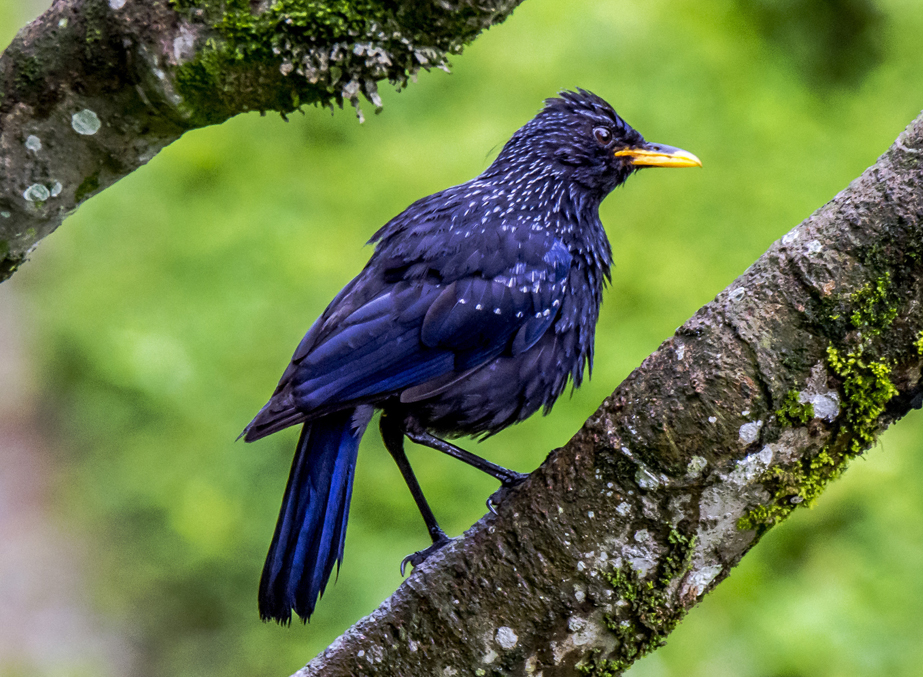 Bird Viewing is one of the most renowned outdoor activities in Lachen. Since Lachen is home to different variants of bird species, tourists from across the world come here to spend time bird watching. Regardless of where you go, you can simply spot new and charming types of birds especially in the spring season of April and May. While birding in the locale, guests may see dark hawks, Indian Cuckoo, Streak-breasted Scimitar Babblers, and many more.
Suggested Read: Wildlife in Sikkim
Into the Wild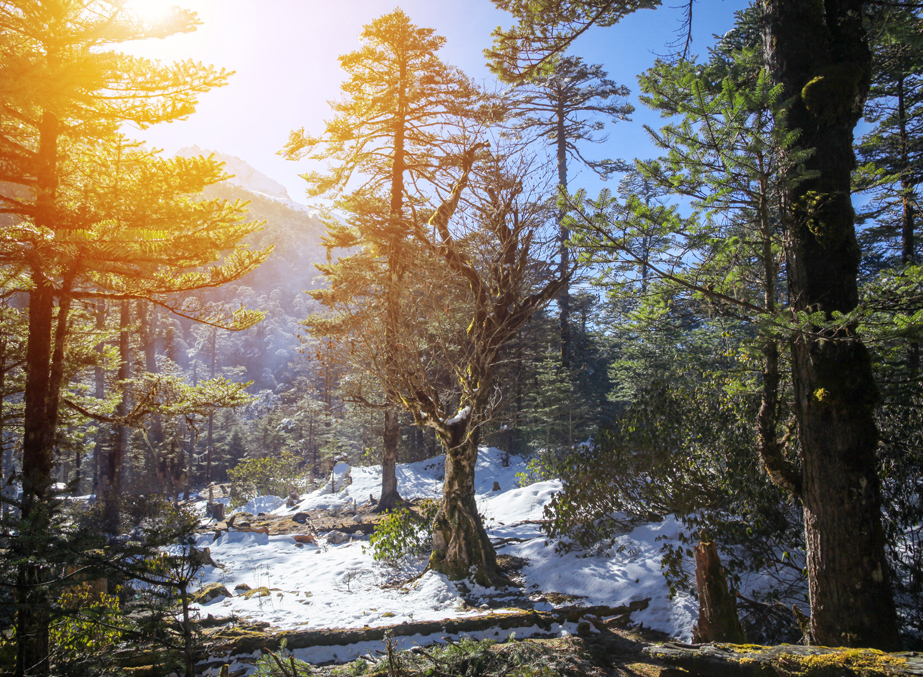 Sikkim is home to some of the most exotic and ferocious wild animals. Notwithstanding visiting the Kanchenjunga National Park for its characteristic view, guests can explore and watch some astonishing untamed life, for example, Wild Yaks, Himalayan Bears, Red Panda, Musk Deer, and so on while trekking to the Green Lake and Chopta Valley.
Among the flowers at Rhododendron Sanctuary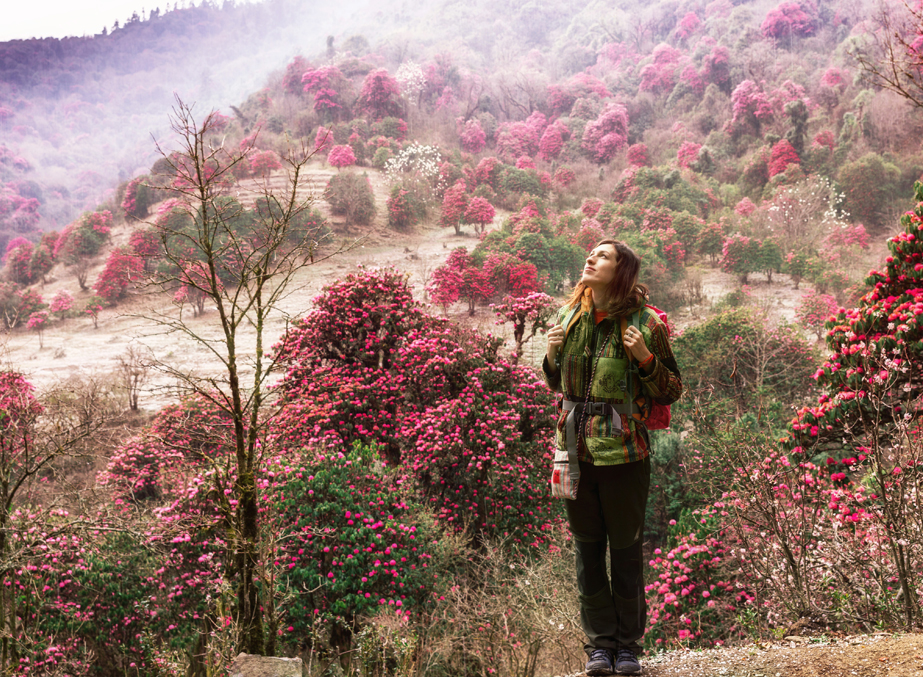 A visit to Rhododendron Sanctuary ought to be over your rundown of activities in Lachen in April. The asylum is home to upwards of forty Rhododendron species. This sanctuary is home to different types of flower species. You can click amazing pictures here and also admire the beauty that this place becomes as the flowers bloom. The best time to visit is amid summers (April-July) when the blossoms are in full sprout.
Trek to the Lakes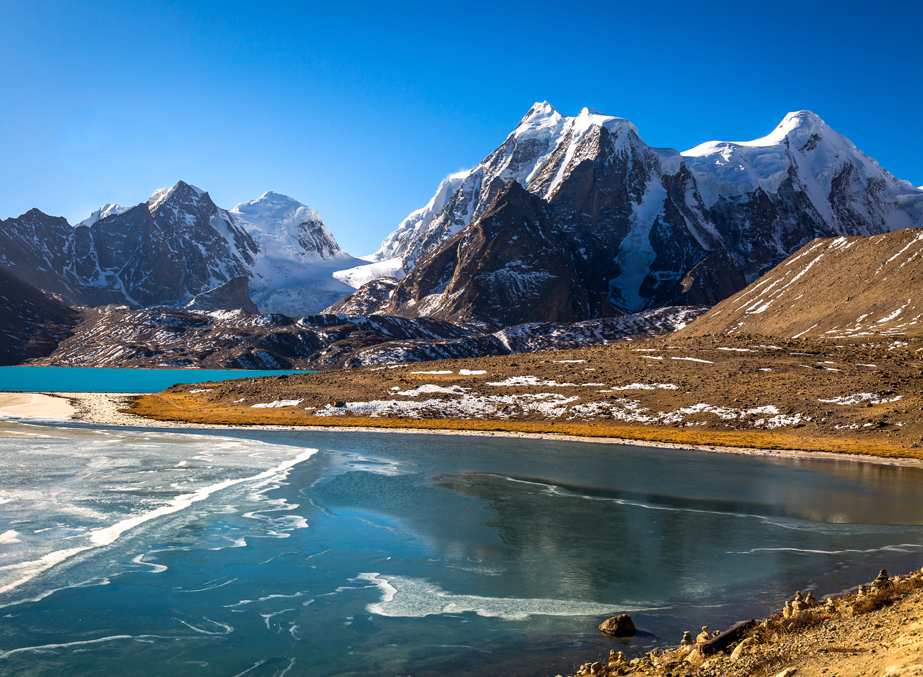 The feature of Lachen tourism is visiting its most acclaimed lakes otherwise known as the Green Lake and the Gurudongmar Lake. The trek to Green Lake is a standout amongst the most prevalent trekking campaigns in Sikkim and a superb chance to explore some untamed life and extraordinary bird species. Then again, the Gurudongmar Lake is arranged in the midst of the marvellous Kanchenjunga ranges and is viewed as hallowed by local people. It is said to be honored by the Guru Padmasambhava, the organizer of Tibetan Buddhism amid the eighth century. This once solidified lake is presently a wellspring of freshwater for local people and untamed life in the area.
(Mountain road in North Sikkim India from Lachen to Gurudongmar lake)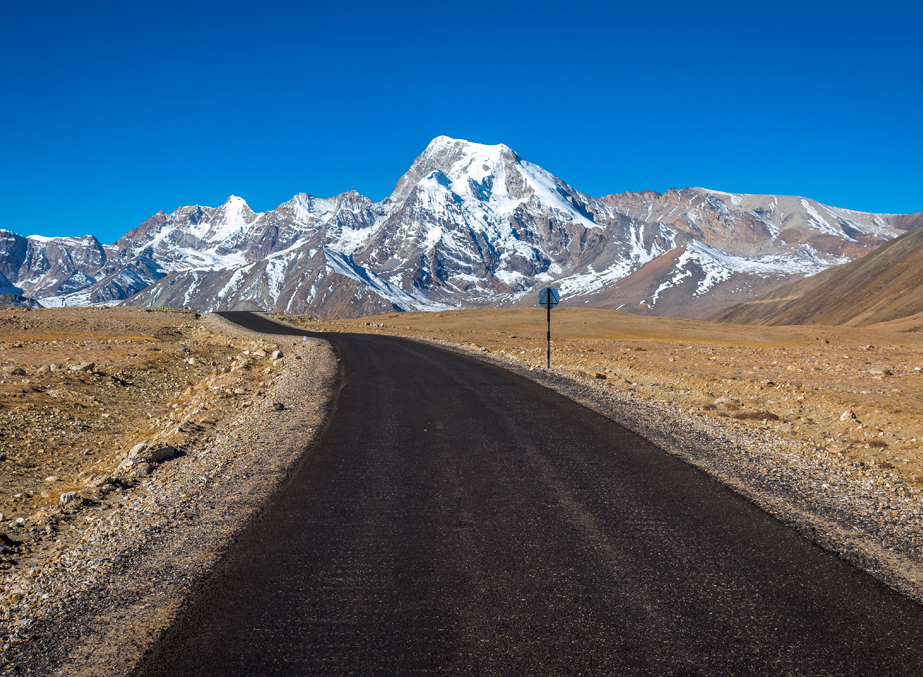 Spot the animals at this Heritage Site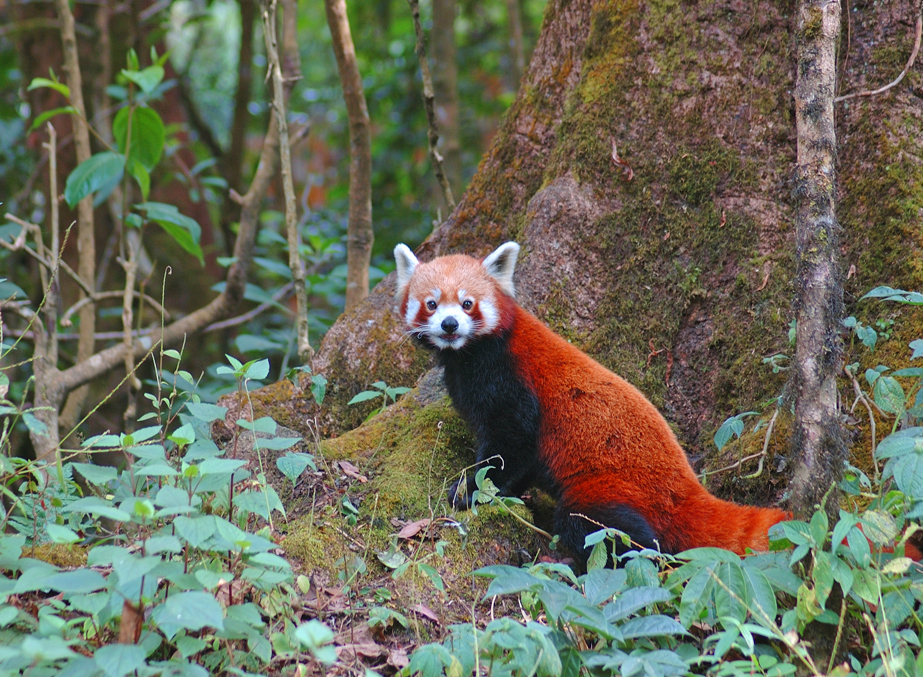 On the off chance that you are flying out to Lachen, at that point you should design a visit to the Kanchenjunga National Park. A UNESCO World Heritage Site, the national stop is home to numerous ice sheets, for example, the Zemu ice sheet and numerous assorted types of untamed life, for example, the blurred panther, snow panther, musk deer, and so on.
Adventure activities from Lachen-Lachung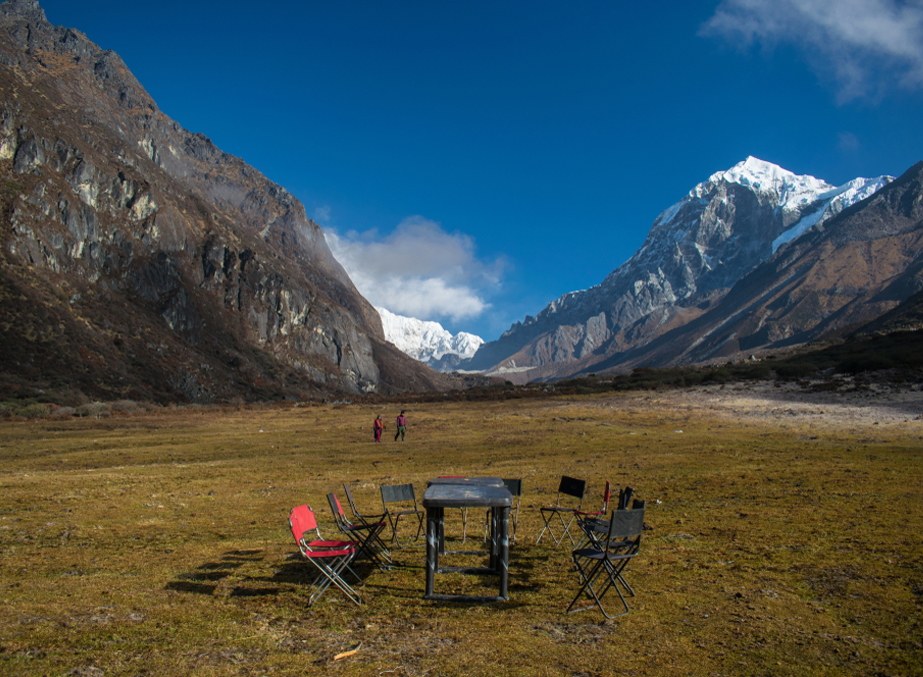 Lachung is a staggering Himalayan town situated in Northern Sikkim. The scene of Lachung is loaded up with spouting cascades, tall and dull mountains, wandering waterways, organic product plantations, and considerably more. Notwithstanding a bounty of common magnificence, guests can likewise appreciate a large group of open air exercises, for example, paragliding and boating here.
Shop for handmade items at Lachen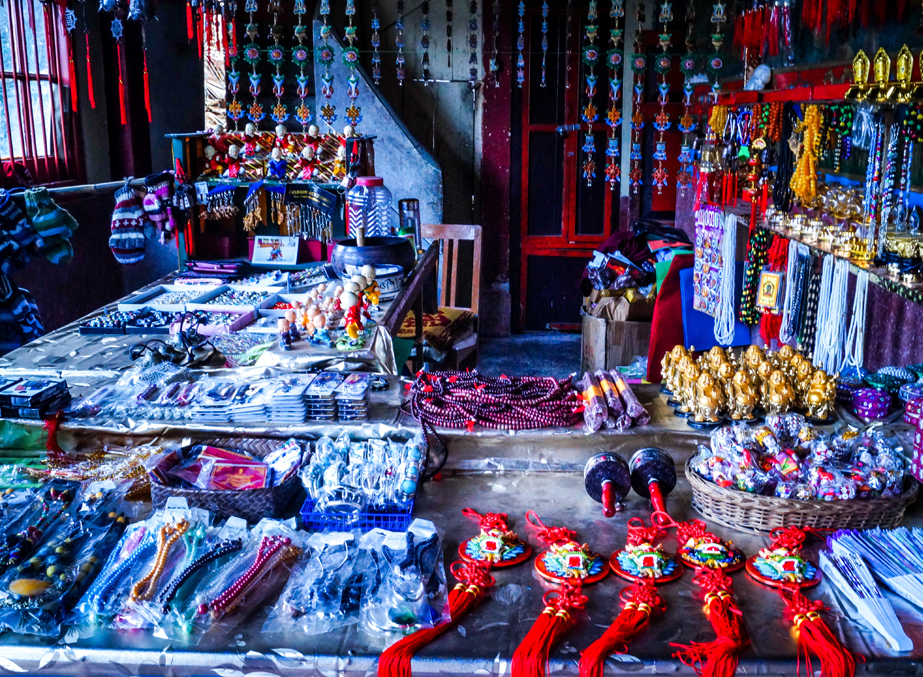 Lachen may not be your typical customer's heaven, but rather this interesting Himalayan town has a couple of pleasures its guests can bring home. Local people here specially offer wonderful painstaking work and bring to the market fine woollen handloom items. Whenever you are here, you can purchase things like carefully assembled covers, rugs, shawls, satchels, caps, sacks, and wooden articles.
Indulge in delicacies at Lachen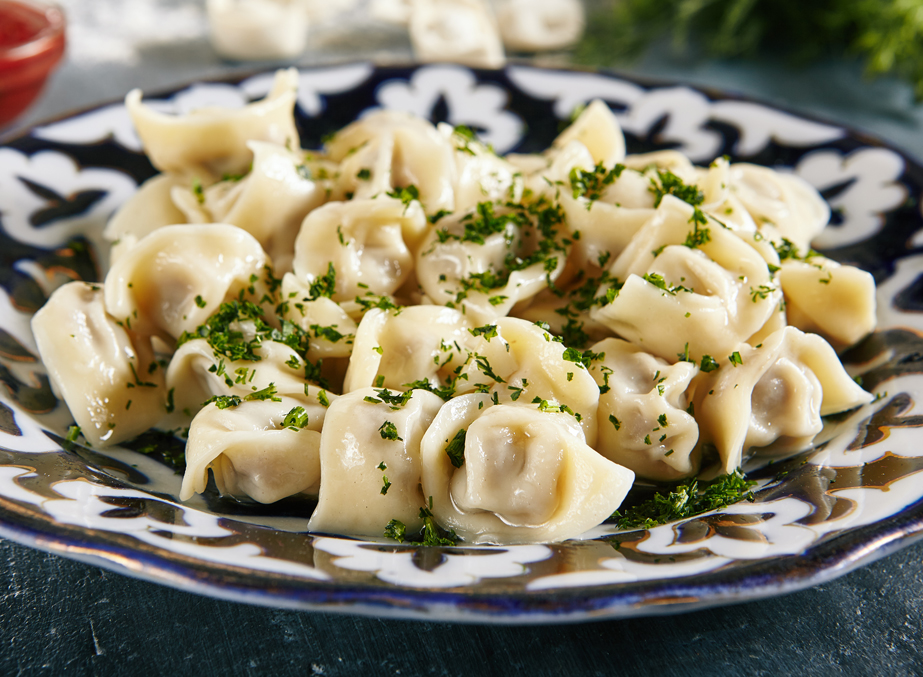 Sparing the best for the last, a standout amongst the most energizing things about visiting another place is experimenting with its scrumptious cooking. What's more, with regards to sustenance, Sikkim never frustrates. You'll see that the food here is affected a ton by Nepali style of cooking. Rice is a staple food and is presented with relatively every supper. The momo here are especially delicious here so do get your hands on them. Also take time savouring a hot cup of tea while enjoying the cool breeze in Lachen. Taste the home made dishes here to get a real taste of Sikkim.
Lachen is an isolated town in the foothills of Himalayas. It is a drive away from the capital city of Gangtok. Though there are not much adventure to indulge in here, for those that seek peace, Lachen has it umpteen! So, go ahead and explore this town and find your missing 'piece'.

Subscribe to us
Subscribe to our newsletter and stay updated

Request a call back
Our experts would love to create a package just for you!
Sikkim Travel Information at a Glance
Find the authentic information on how to plan a hassle free tour to Sikkim. Travalghar puts together for you relevant details on how to reach Sikkim along with information on different means of transportation and the best time to visit. Also explore the different attractions and destinations in Sikkim with the help of our map, made easy for you to navigate.