How to Plan Sikkim Tour in November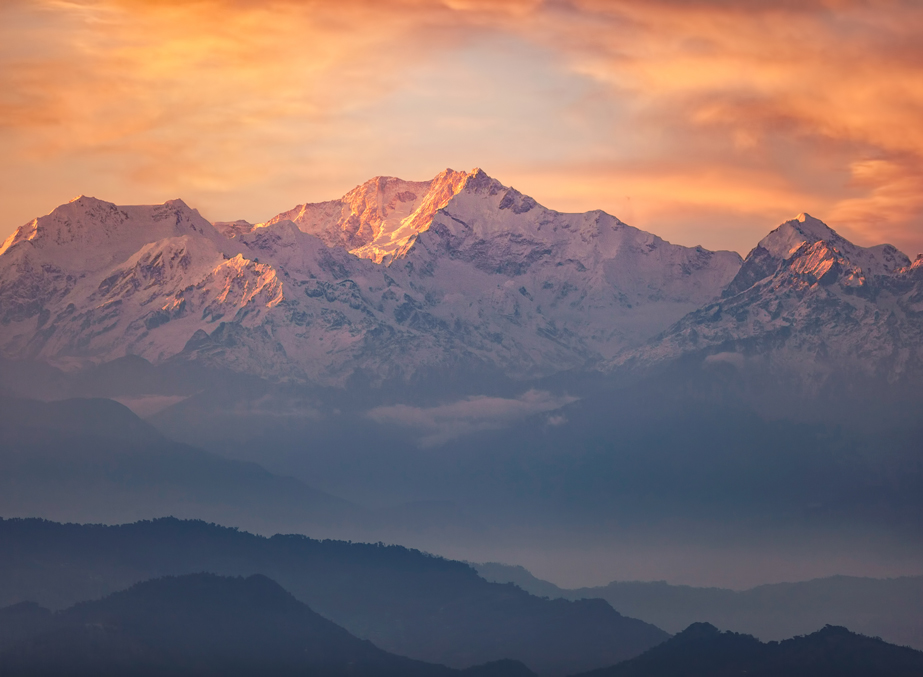 Sikkim, one of the most peaceful and safest states in India is a cherished possession of the country. Sikkim in the month of November is a delight. With wonderful mountains surrounding you, the month is a chosen favorite for most people. You may find sprinkles of snow mid-November. Visting Sikkim in November is an excellent idea if you are planning a quiet and private Diwali. You will experience a different Sikkim than what it is during the summers. All decked and prepared for winters, the state welcomes tourists in all its grandeur promising to offer the most magnificent holiday you can have.
Weather
The temperature during this month is mostly around 15 to 18 degrees Celsius. It may drop down to 12 degrees Celsius. The days are pleasant when the sun is shining and people like to sunbath. However, after the sunset, it can get quite chilly and also freezing at times. The cool winter breeze will make your mornings fresh and the nights cozy.
Road Conditions
The dry weather ensures that the road during this time of the year are safe. However, if there is excess snowfall, the roads might get blocked and some of the places might become inaccessible. But the organizations there that look after the roads are fast in their work and don't keep things pending for long.
Major Attractions in Sikkim in November
In order to make things easier for you, we have made a list of the most well liked places in Sikkim you have make sure you visit.
Nathu-La Pass
Located at an altitude of over 14,000 feet, this used to be the silk trade route between Tibet and India. The place is enchanting with the mountains standing high against the blue backdrop, a sight you don't want to miss.
Changu Lake
The lake is found on the way to the Nathu-La Pass. If you are going to Sikkim in the beginning of November, chances are that you will find the lake half frozen. When there is snow the lake gets exuberantly beautiful with the mountains having shades of white and green in them.
Gurudongmar Lake
Situated at a height of more than 17,000 feet, the lake is one of the highest in the world. The lake may be frozen by November and the temperature may go down to -10 degree. Take precautionary measures because the oxygen level is really at such a great altitude.
Pelling
Pelling is a great spot to see the vibrant colors of the sunset blending together. There are lots of places to go to in and around Pelling like the Kanchenjanga falls. The views that you will encounter will be unforgettable.
Yumthang Valley
It is said that if you want peace of mind and relaxation, you must go to this place. In November, the place will not be in full bloom but nevertheless the view is still spectacular with mountains surrounding you.
Baba Harbhajan Singh Mandir
With the history surrounding this temple, do take a visit there if you go to Sikkim. Over the years, the temple has become a famous pilgrimage site. It is said that if you leave a bottle of water in the temple, collect it a few days later and drink it, your wishes and prayers are answered.
Lachen and Lachung
Most of the towns and hamlets in Sikkim boast of being tourist attractions as every part has its own kind of magic and charm. Lachen and Lachung are no less. Other than tourism, Lachung is also popular for its woolen garments. Everyone will agree that shopping and fun do go hand in hand.
Travelling Tips
A few pointers to make your travelling experience better are listed out below.
Many of the tourist attractions in Sikkim require permission. It is important to carry copies of ID proofs and passport sized photos to get the permits made. Also, talk to your tour operator in advance so that he or she can make these preparations for you in advance.
Make sure you carry cash with you all the time as some of the places there only accept cash and ATMs are not present everywhere.
Renting boots and coats is quite cheap in Sikkim. That will help make your luggage lighter and you don't have to carry the extra load.
Be ready for a cold weather as November is the starting point of winters and you experience a dose of both cold and hot. Carry layering clothing items.
Advantages
November is a great time to visit Sikkim because with the onset of winters and Diwali just around the corner, there is a change of air from the autumn weather of Sikkim. If you are the kind of person who enjoys snow, this is the right time as it usually begins to snow in November but the weather isn't extremely cold. If you are properly dressed, you can enjoy all sorts of activities like trekking, paragliding, etc.
Disadvantages
The only disadvantage of visiting Sikkim in the month of November is that it is the peak season and hence the places is very crowded. With the festival season going on, people get leave and choose to take a break during this month so if you are not a big fan of the crowd and enjoy a quiet vacation, you might want to delay your plans. Other than that, there is absolutely no cons of coming to this wonderful place.
Get started right this moment to have a wonderful winter vaction!

Subscribe to us
Subscribe to our newsletter and stay updated

Request a call back
Our experts would love to create a package just for you!
Sikkim Travel Information at a Glance
Find the authentic information on how to plan a hassle free tour to Sikkim. Travalghar puts together for you relevant details on how to reach Sikkim along with information on different means of transportation and the best time to visit. Also explore the different attractions and destinations in Sikkim with the help of our map, made easy for you to navigate.