Gangtok Weather in August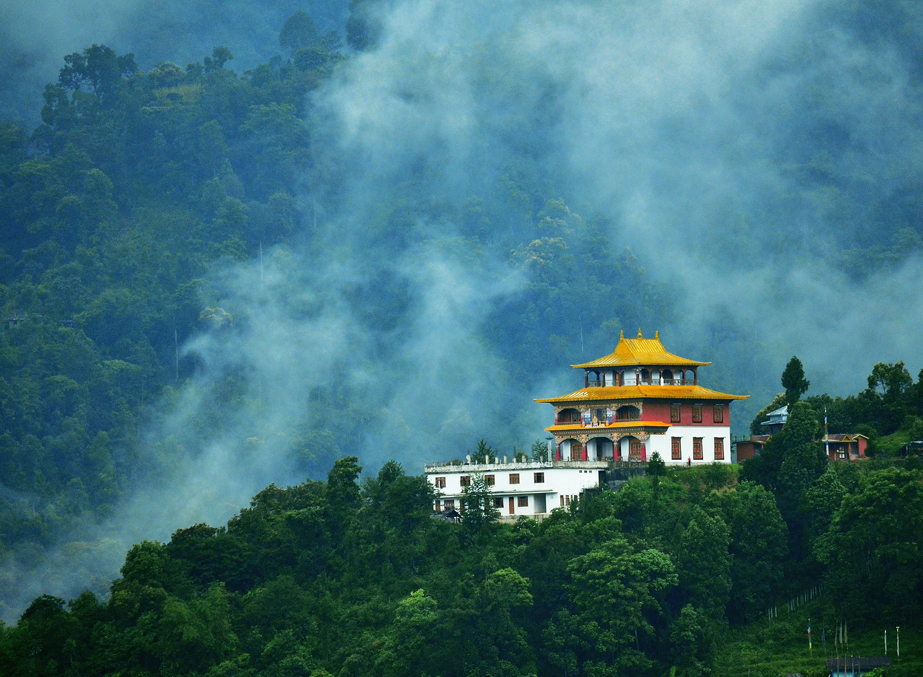 For all those that love being different, August is the time you should visit Gangtok!
Every month in Gangtok has a different ordeal to offer. While some months gives visitors the chance to experience the beautiful snowfall, some months display the beautiful greenery that Gangtok is blessed with. But there's one season that is the least favourite of all. The monsoon season! The city of Gangtok receives heavy rainfall during the month of August making it difficult for visitors to travel the length and breadth of the city. But for those that enjoy rain and a peaceful vacation, this is the perfect season. The waterfalls and rivers are at its best, the forests are beautifully green and the city is not crowded. Since this is an offbeat season to visit Gangtok, you can spend time enjoying solitude amidst the peaceful, serene nature. Though the most popular hills and fun adventure activities may be inaccessible, the month of August is a perfect time for a soothing, calm holiday!
Festivals in August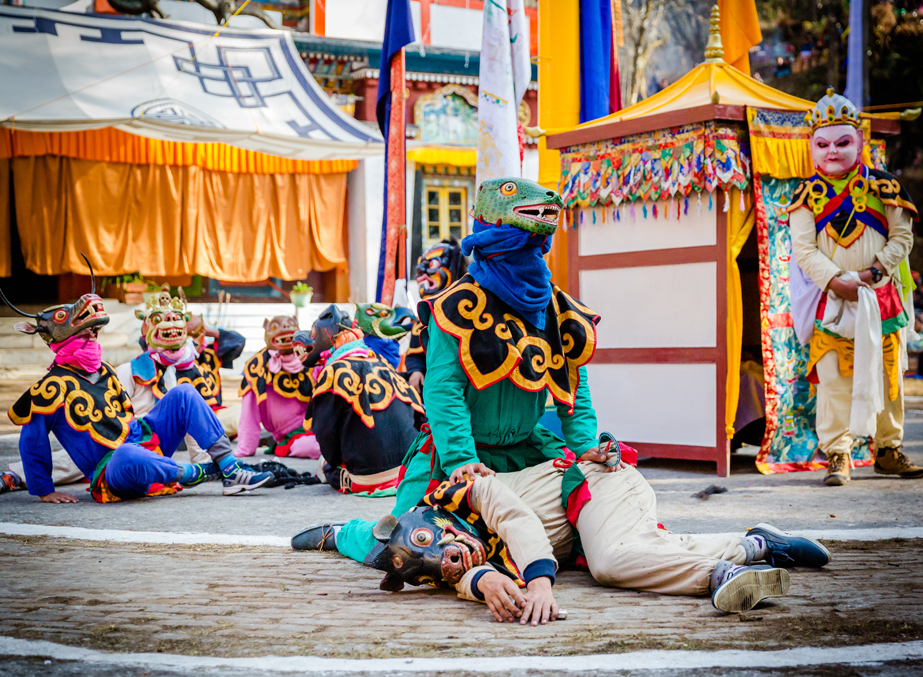 Celebrate the festival of Lepchas at Tendong Lho Rum Faat
This is one of the most popular and oldest festival celebrated among the Lepcha community in Sikkim. Historically, this festival is associated with the time of deluge. It is a believe among the Lepcha community that their ancestors escaped the continuous rains of 40 days at the top of Mount Tendong. During this festival, the people of Lepcha community come together and celebrate by dancing to folklores and performing traditional dance. A trek to Tendong hill is also organized to celebrate this festival. Enthusiastic trekkers and adventure lovers from across the nation come to Sikkim to be a part of this festival. Several rituals are also held during this festival to attain the blessings from the mountain God. During this trek to Tendong hill, you will also get the chance to traverse through beautiful paths filled with lush green trees, pristine rivers and lakes.
Offer gratitude to Mount Kanchenjunga during the Phang Labsol festival
This is a festival celebrated popularly among the Buddhists in Sikkim. During this festival, people offer thanks to Mount Kanchenjunga, the deity Lord. It is widely believed that Mount Kanchenjunga is the guardian of the hills in Sikkim. A trek to the hills and sacred rivers are organised to celebrate this occasion. During the trek, trekkers get the chance to explore beautiful lakes, ravines, valleys and forests situated in the interiors of Sikkim. You will also get the chance to walk into the sacred and holiest caves of Sikkim.
Take part in the healing rituals during the Bhadauria Purnima festival
This is a festival celebrated on a full moon day in August. People from across the state head to the sacred lake of Tsomgo to celebrate this occasion. It is celebrated with much zeal and enthusiasm. Devotees walk around the lake chanting hymns and dancing to the rhythm of musical instruments. Visitors from across the world come here to witness this festival of enlightenment. The music, and programs that are performed during this festival is sure to leave you spellbound. So head to the pristine Tsomgo Lake to be a part of this enchanting festival.
How to reach Gangtok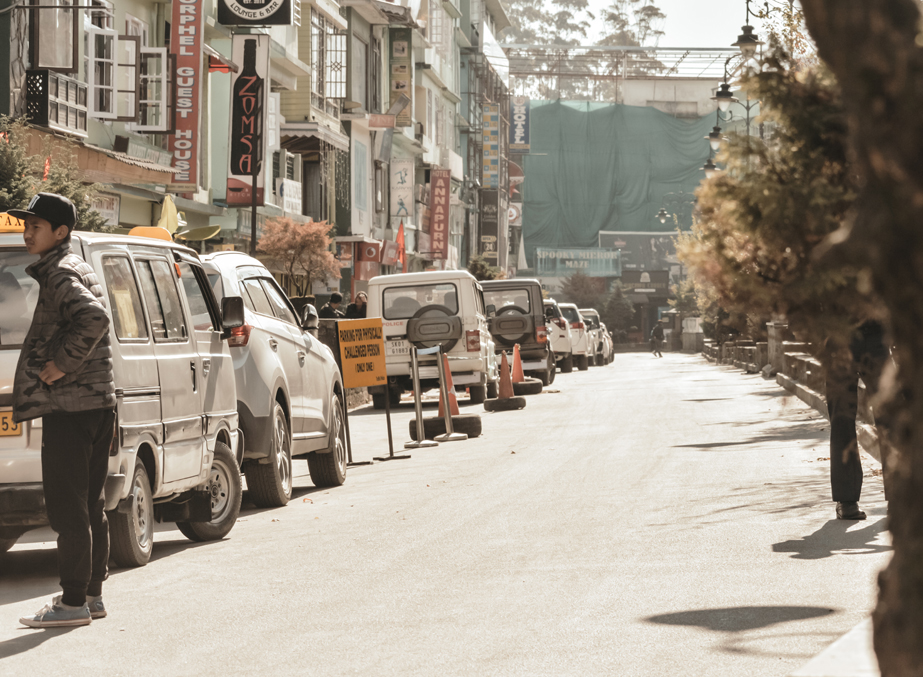 Gangtok, the capital of Sikkim is an isolated city far away from the hues of urbanization. It is unexplored and displays vivid rich scenic beauty. There are different ways to reach Gangtok, choose one that suits you best!
By Air: A touchdown at Gangtok is possible by air. If you are under time constraints than a journey by flight is the most feasible option. To reach Gangtok by air, you need to book a flight to Bagdodra airport in West Bengal. Though there is another airport, Pakyong in Sikkim, not all commercial flights land here. So, to be on a safe side, land in Bagdodra airport. Once you are at this airport, you can avail the cab service or hop on for helicopter ride to Gangtok. The journey by road from the airport to Gangtok is blessed with a beautiful scenery, do click some amazing photographs here!
By Train: Train travelling is the favourite among Indians isn't it? The real essence of India and the interiors are best explored via train. When on a train journey, you get the opportunity to explore the beautiful countryside and also get the chance to meet people from across the country. And if you wish to reach Gangtok by train then book a train to New Jalpaiguri Railway Station in West Bengal. This location is closest to Gangtok. Once you arrive here, book a cab or bus to Gangtok.
By Land: Since Gangtok is a landlocked city located on the foothills of Himalayas, a journey by land is the best option. If you are on a long vacation, then make it a point to journey to Sikkim by road. You will not only get to explore the nooks and corners of Gangtok but stop by beautiful destinations on the way to Gangtok. The journey to this hill station is mesmerising and dawned with the best of nature's wonders.
Experience monsoon in these places in Gangtok
Gangtok in August is serene. Most of the most common destinations may be closed due to heavy rainfall, but during this season, there are many offbeat destinations to be explored.
Solitude at Banjhakri Falls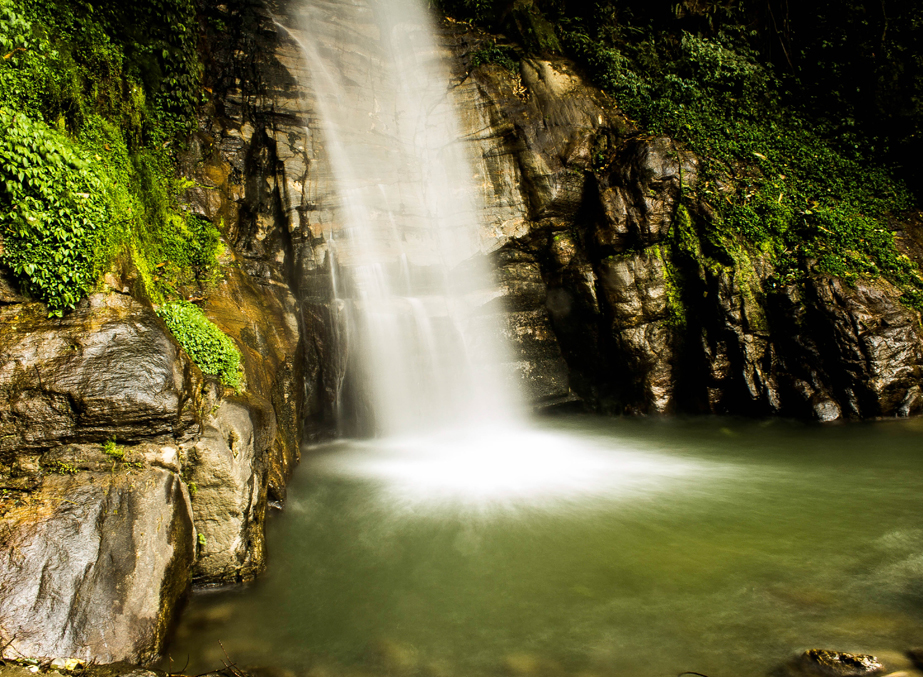 This a natural waterfall in Gangtok. During the monsoon season, this place looks breath taking as the water level increases. There is also a theme park that surrounds this waterfall. This a great place for unwinding and relaxation. There is also a manmade lake in this park. Visitors come here to spend a serene evening amidst the lush greenery. It is also a great place for photographs. Head on Banjhakri falls during monsoon to experience the healing energy of this waterfall.
Find your missing peace at the Monasteries in Gangtok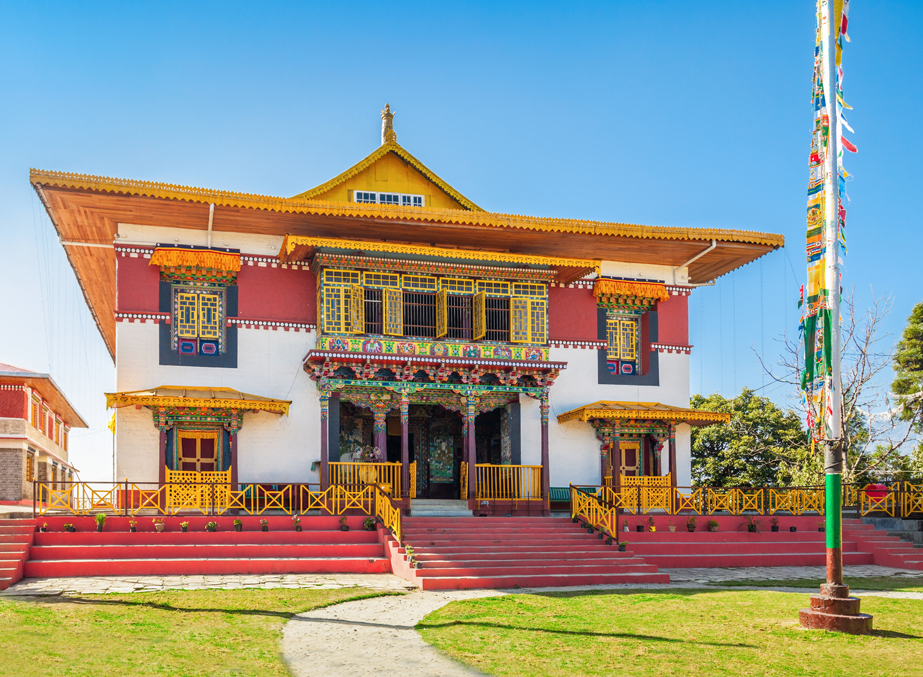 The city of Gangtok is home to a couple of Monasteries. Every monastery here has an aura of its own. They offer peace to all its visitors. The location of the monasteries make them a must visit. They are nestled amidst the lush green forest and hills. You can enjoy the scenic view of the city and mighty Himalayas from here. So soak in the rich culture of Sikkim in the monasteries here.
An evening shopping in MG Marg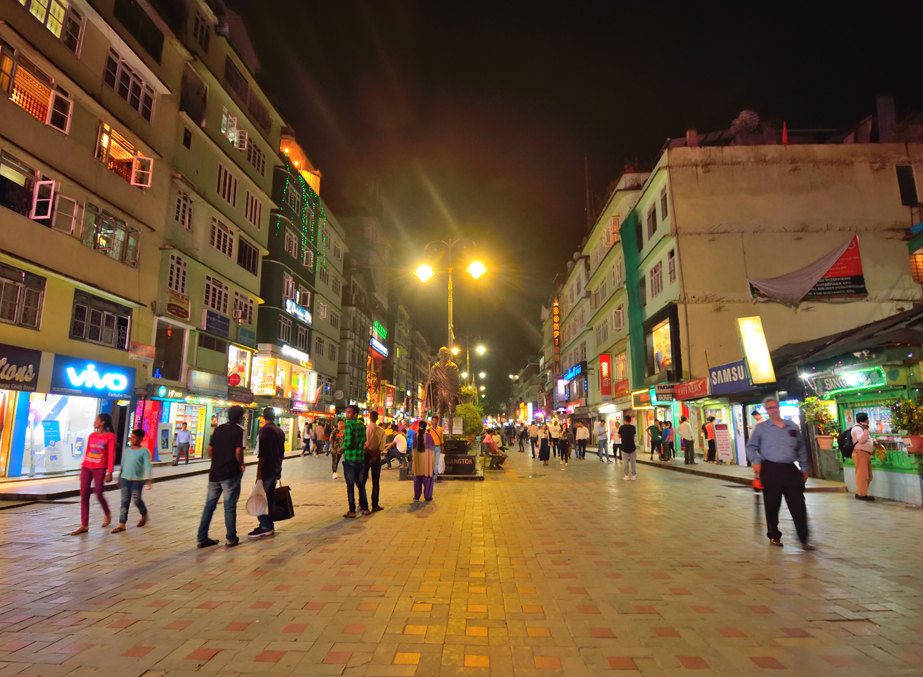 MG Marg looks breath taking during the monsoon. This hustling street in Gangtok is home to pubs, cafes and shopping malls. You can shop for local handicraft items and great woollen clothes here. If you wish to experience the night life in Gangtok, head to MG Marg after dusk, the groovy music and lights is sure to keep you frenzy. And if you are one that enjoy the café culture, then hop onto the cafes here. They offer 'yummylicious' food and are a great hangout place.
Unwind at Tsomgo Lake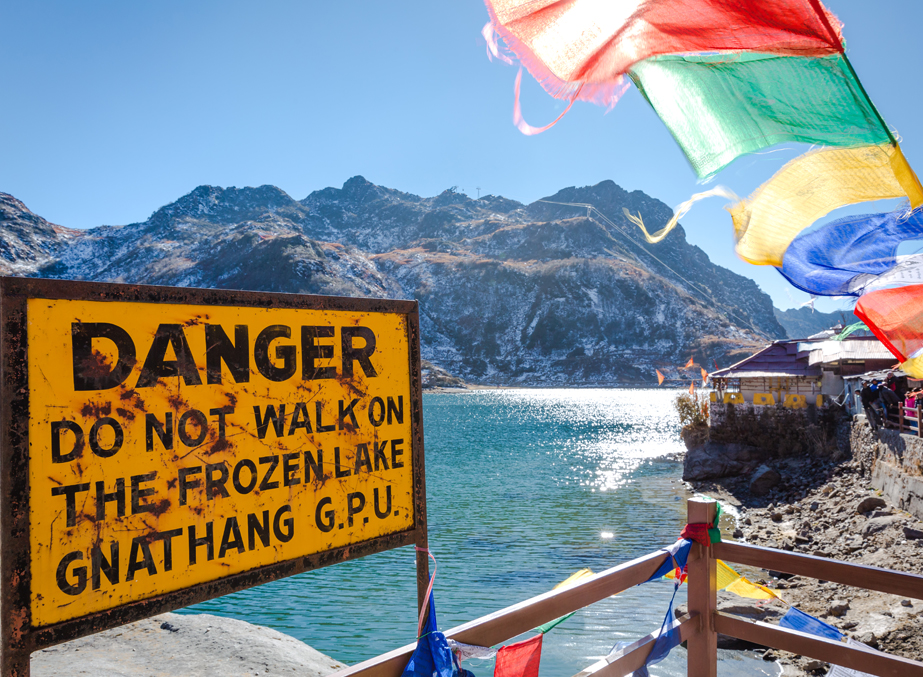 There are high chances that Tsomgo Lake may be inaccessible due to heavy rainfall but if you are lucky then you may get the chance to visit this heavenly abode. It is nestled amidst the snow clad mountains and offer a scenic view. The landscape here is amazing and you will get the chance to relax and enjoy solitude by the side of this pristine lake.
So, what are you waiting for? Enjoy Gangtok the off-beat way in August!

Subscribe to us
Subscribe to our newsletter and stay updated

Request a call back
Our experts would love to create a package just for you!
Sikkim Travel Information at a Glance
Find the authentic information on how to plan a hassle free tour to Sikkim. Travalghar puts together for you relevant details on how to reach Sikkim along with information on different means of transportation and the best time to visit. Also explore the different attractions and destinations in Sikkim with the help of our map, made easy for you to navigate.