Gangtok Weather in December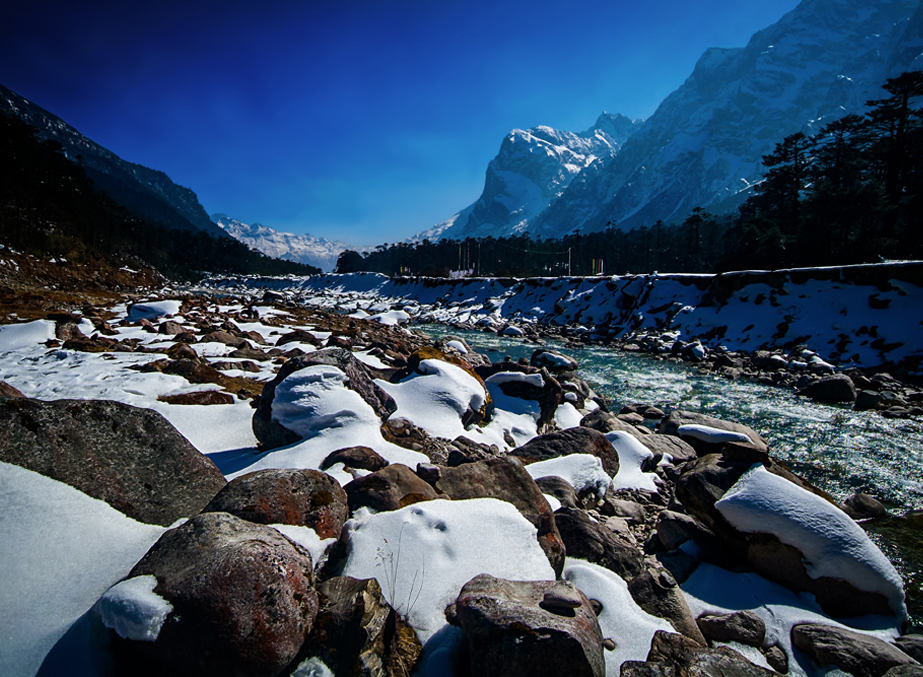 The season of snowfall is here!
If you wish to enjoy and explore Gangtok at its best, then December is the perfect time for you! Winters are chilly here and the mighty Himalayas that lock this kingdom are blanketed by snow. The temperature drops down to 4 degree Celsius and during this time the city also hosts a couple of festivals and fare for its visitor. From adventure thrills to calm serene evenings, enjoy them all while in Gangtok! In the month of December, the city of Gangtok exhibits a magical vibe when the snow falls. If you are at Gangtok during the peak winter month of December, it will definitely give you loads of beautiful memories. So, go ahead and head to Gangtok this December to enjoy an enticing winter.
Festivals in December
Celebrate the chilly season at Sikkim Red Panda Winter Carnival.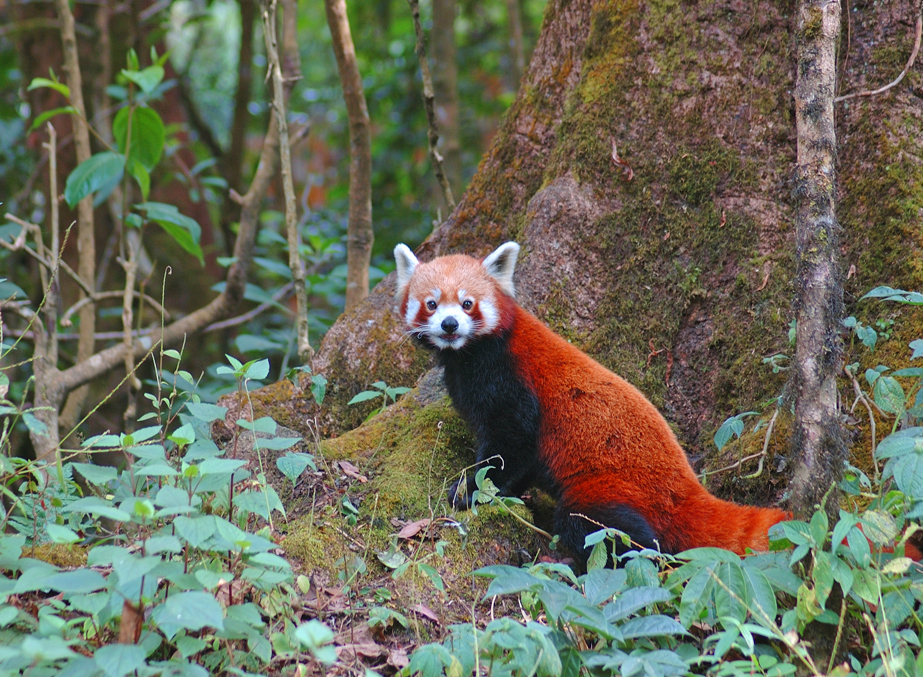 Sikkim Red Panda Winter Carnival is a yearly festival held in Gangtok to promote winter tourism. During this festival, cultural programmes are held across the city. People in traditional dresses walk the streets of Gangtok to showcase the vivid rich culture of Sikkim. Local handicraft and handloom items are also on sale during the exhibition here. Food festivals, adventure sports and art competitions are also held to celebrate this occasion. A workshop on the best places to visit in Sikkim are also presented during this fests. Make the most of this festival, enjoy the food, and move your body to the rhythm of traditional folk songs.
Take part in the customary dance festival at Kagyed Dance festival
This an annual dance festival celebrated in the entire state of Sikkim. During this festival, the lamas perform dances in monasteries across the state. Prayers are also offered during this fest to save humans from tormenting evil. This festival is held to pray for good fortune and held.
Welcome the good spirits at Namsoong festival
Namsoong festival is held every December to welcome the good spirits for the coming year. Visitors from all across the country come to take part and experience this festival. Various sports activities like rock climbing and archery are organized during this festival. During this fest, you also get the chance to enjoy lip-smacking delicacies and get your hands on locally made handicraft items. People from across the state perform traditional dance and song to celebrate this occasion.
Celebrate the end of Harvest season at Loosong festival
Losoong festival also known as Namsoong is organized annually to celebrate the end of harvest season. During this festival, religious masked dances are organized and prayers for a new harvest year are held in monasteries across the state. During this festival, visitors also get to enjoy sporting events such as greased pole, climbing and archery. Cultural programmes and a display of locally made artefacts are also organized to celebrate this occasion. Do get your hands on the mouth-watering delicacies that are prepared during this festival. Indulge in treats, and dance to the tunes at Loosong festival.
Fun and fervour at Christmas celebrations
Christmas is a celebration held all across the world. It is one of the most awaited festival among all. The city of Gangtok also hosts this celebration with pomp and zeal. Churches across the city celebrate this festival by organizing mass service. You can also enjoy the sound of beautiful choirs and Christmas carols. The MG Marg street lights up to the celebration of Christmas with Christmas trees and candles.
How to reach Gangtok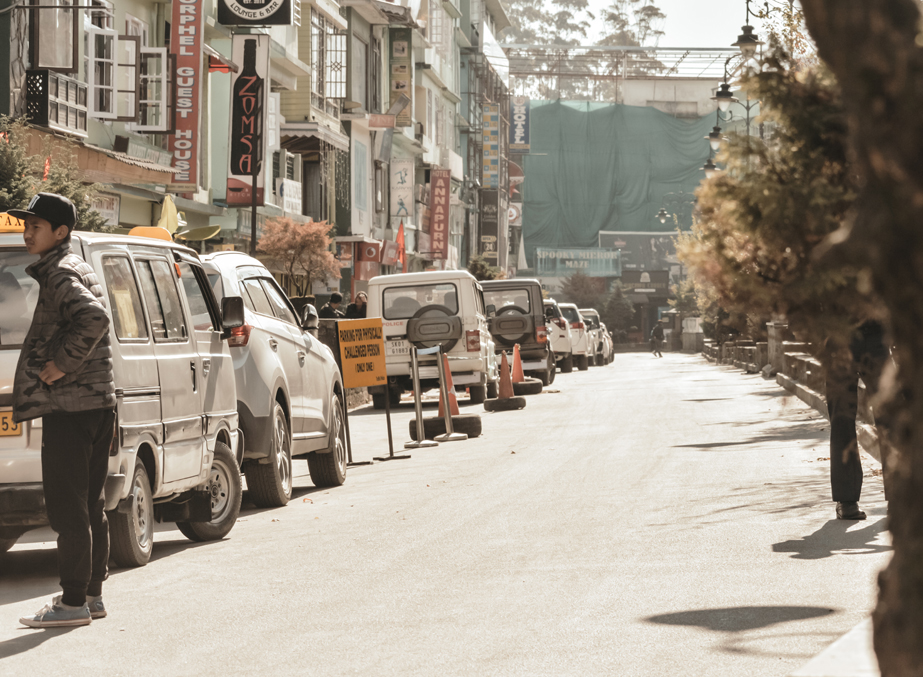 By Air: Faster by air isn't it? For those that only have few days of holiday, flight is the best option. To travel to Gangtok by flight, book a ticket to Bagdodra Airport in West Bengal. The airport is of 5 hours distance from Gangtok. Once you land in this airport, you can avail the taxi service or helicopter service to Gangtok. By helicopter, you will reach Gangtok in 20 minutes. The state of Sikkim is also home to Pakyung Airport. But since this airport is newly launched, not all flights land here, so check carefully before you book any!
By Train: For those that love travelling through the countryside, train journey is one you should opt for. Book a train ticket to New Jalpaiguri Railway Station. This station is in Siliguri, West Bengal. Gangtok is 4 hours away from the station. Once you reach this station, you can book a taxi service or bus to the lost kingdom of Gangtok.
By Road: If you are travelling to Gangtok from the nearby vicinity then take a journey by road to Gangtok. The journey by road to Gangtok is beautifully adorned with nature's best. The scenery that you will pass on your way is amazing. You will also get the chance to treat your taste buds with local delicacies and take photographs in beautiful destinations here.
Fun amidst snow in Gangtok
December is the most favourable season to enjoy fun activities in Gangtok.
Trek to Silk Route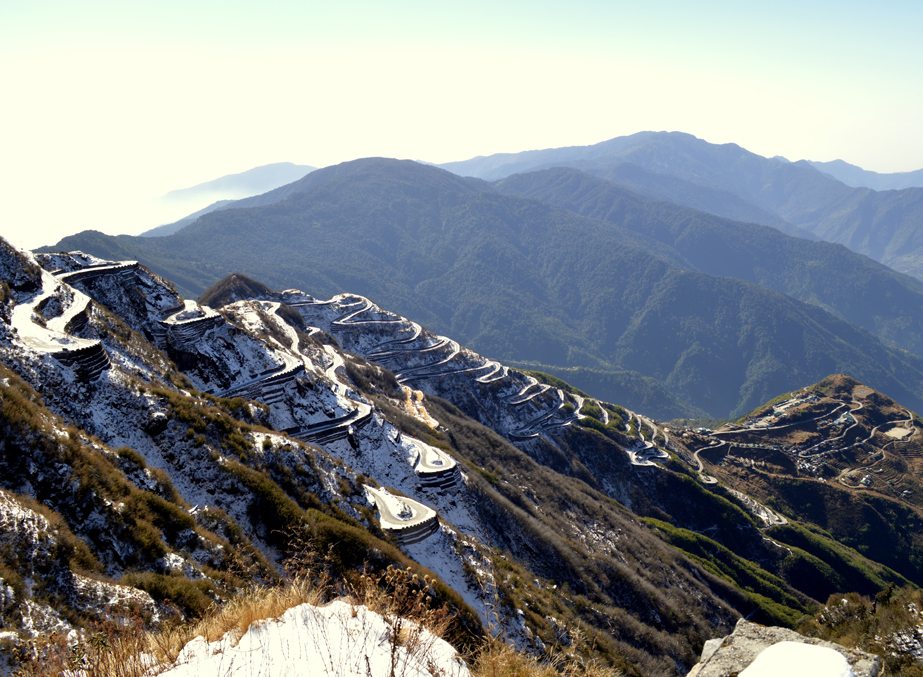 Silk Route in Sikkim is one of the most beautiful tourist destination. It is home to multiple attractions such as Kupup Lake, Hangu Lake, Changu Lake and Strawberry Lake. Here you will also get the chance to experience abundant snowfall. The scenic view of the snow clad mountains from here is a sight to behold. You can also spend time trekking amidst the hills here. You can also enjoy safaris amidst the lush forests.
Unwind at Tsomgo Lake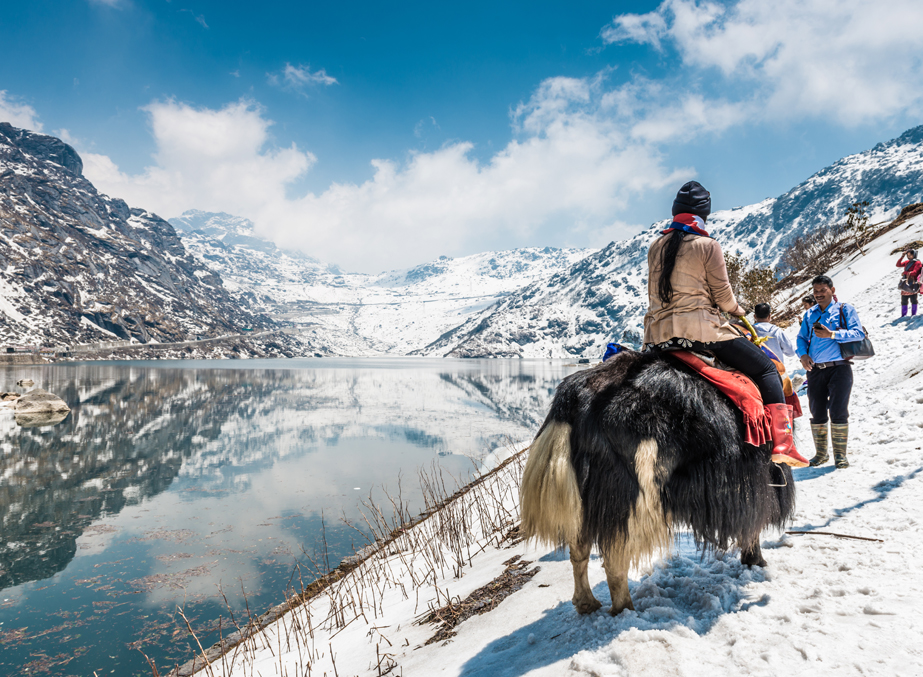 Tsomgo Lake gets frozen during the winters. The snow clad mountains that surround and the frozen lake is spell-binding. You can spend some beautiful time here unwinding and enjoying the scenic view of the mighty Himalayas. You can also take part in Yak safari here to get a better view of the hills.
Tour across the Monasteries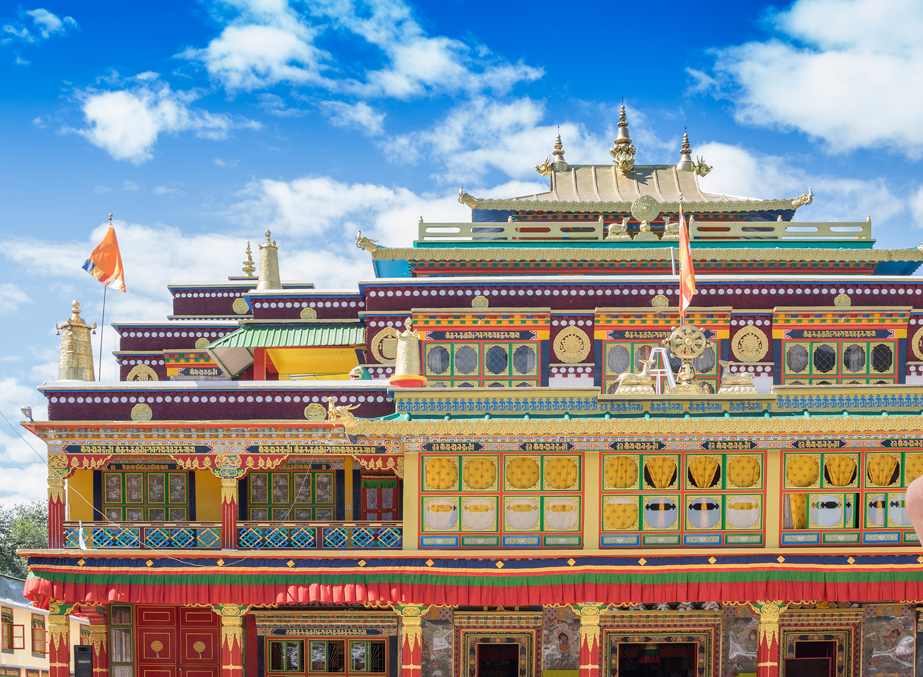 The city of Gangtok is home to beautiful monasteries. And during the winters, the monasteries look all the more enchanting. The architecture that each of these monasteries have been designed with is breath-taking. Explore and experience the peace here!
A cup of tea at MG Marg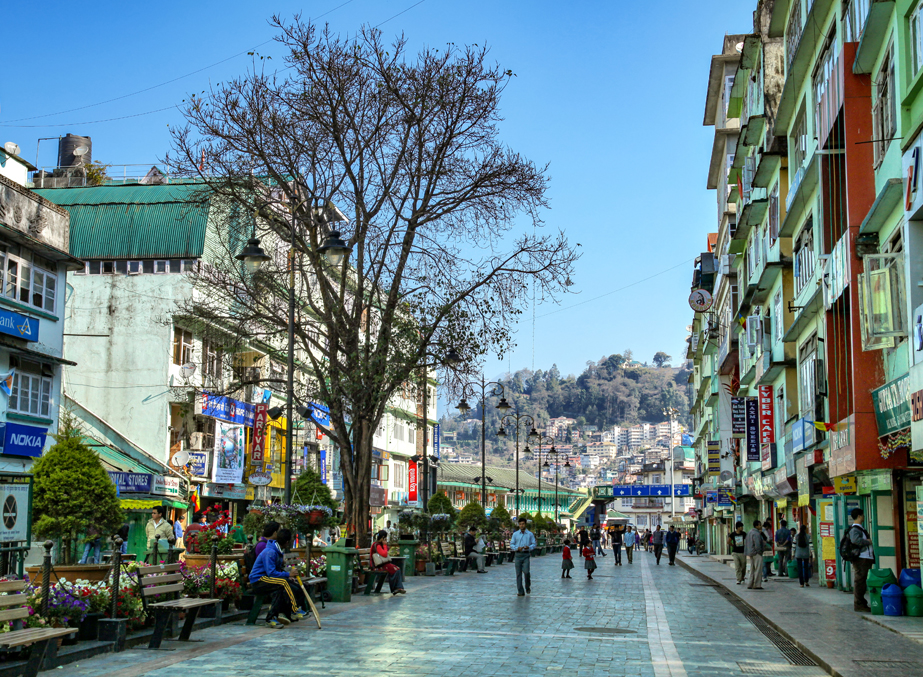 If you are in Gangtok in the month of December, a cup of tea in one of the cafes in MG Marg is a must! The interiors of these little cafes have been decorated beautifully. You can also get a view of the beautiful scenery from some of the cafes here. Indulge in tasty treats and spend an evening to the soothing music played in the cafes at MG Marg.
So, why wait any longer? Spend winters the way they are meant to be, amidst snow and cold breeze in Gangtok!

Subscribe to us
Subscribe to our newsletter and stay updated

Request a call back
Our experts would love to create a package just for you!
Sikkim Travel Information at a Glance
Find the authentic information on how to plan a hassle free tour to Sikkim. Travalghar puts together for you relevant details on how to reach Sikkim along with information on different means of transportation and the best time to visit. Also explore the different attractions and destinations in Sikkim with the help of our map, made easy for you to navigate.