Best Time To Visit Namchi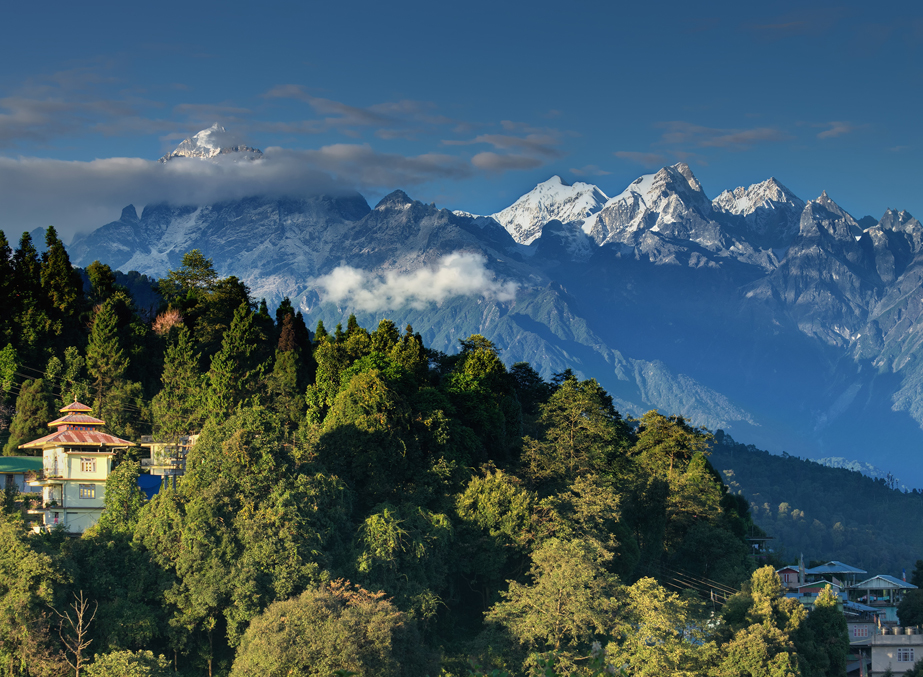 Namchi- The Abode Of Wonders!
Nestled in a charming location at an altitude of 1,315 meters in South Sikkim, Namchi is a wonderful destination to spend holidays. The term Namchi means 'top of the sky'. It is the capital of the district of South Sikkim. It is located only 78 km from the capital of Sikkim, Gangtok and can be easily reached. It is perched off the road between Melli and Jorethang. The drive from Gangtok to Namchi is scenic and quite refreshing with stretches of lush green tea gardens.
One of the striking attractions of Namchi is the breath-taking views of Mt. Kanchenjunga, the third highest mountains in the world. It is a destination rich in culture and is also famous for religious tourism. Here you will find the replicas of all the four highly respected Dhams of India – Char Dhams. Visit the biggest statue of Guru Padmasambhava located on the Samdruptse Hill near Namchi. This hill is revered as the wish-fulfilling hill. Other Namchi attractions include Sherdup Choeling Monastery, Dichen Choeling monastery, Ngadak monastery, Namchi Rock Garden, Flower Festival and Namchi Mahotsav, food and culture festival held annually in October.
Namchi In Winter (October To February)
Winter is such an amazing season in Namchi and is definitely a great time to capture its natural beauty. During this season the temperature ranges between 8°C to -15°C. It is biting cold in the months of December and January and the temperature drops to minus degree. So it is advisable that you carry heavy woollens and other things that you might need in extreme winter to keep yourself cozy and warm.
Namchi In Spring (March To April)
The Spring season is neither cold nor hot in Namchi. The weather remains moderate making it a good season to travel to and around Namchi. The temperature ranges from 17 °C to 27°C. Well, not many tourists come here in Spring.
Namchi In Summer (May To June)
Namchi is such an amazing destination that it can be joyfully travelled to even in the summer as most of the times it enjoys a pleasant climate. The temperature ranges between 12°C to 28° C. It is a perfect time to enjoy sightseeing and indulge in various outdoor activities.
Namchi In Monsoon (July To September)
As the monsoon season starts in July in Namchi, it starts receiving moderate rain. Gradually, in August and September, it witnesses heavy rain. The temperature hovers between 5°C to 13°C. It is advisable not to travel to Namchi in monsoon as the heavy rain can dampen your sightseeing and travelling plans.

Subscribe to us
Subscribe to our newsletter and stay updated

Request a call back
Our experts would love to create a package just for you!
Sikkim Travel Information at a Glance
Find the authentic information on how to plan a hassle free tour to Sikkim. Travalghar puts together for you relevant details on how to reach Sikkim along with information on different means of transportation and the best time to visit. Also explore the different attractions and destinations in Sikkim with the help of our map, made easy for you to navigate.