Gangtok Weather in July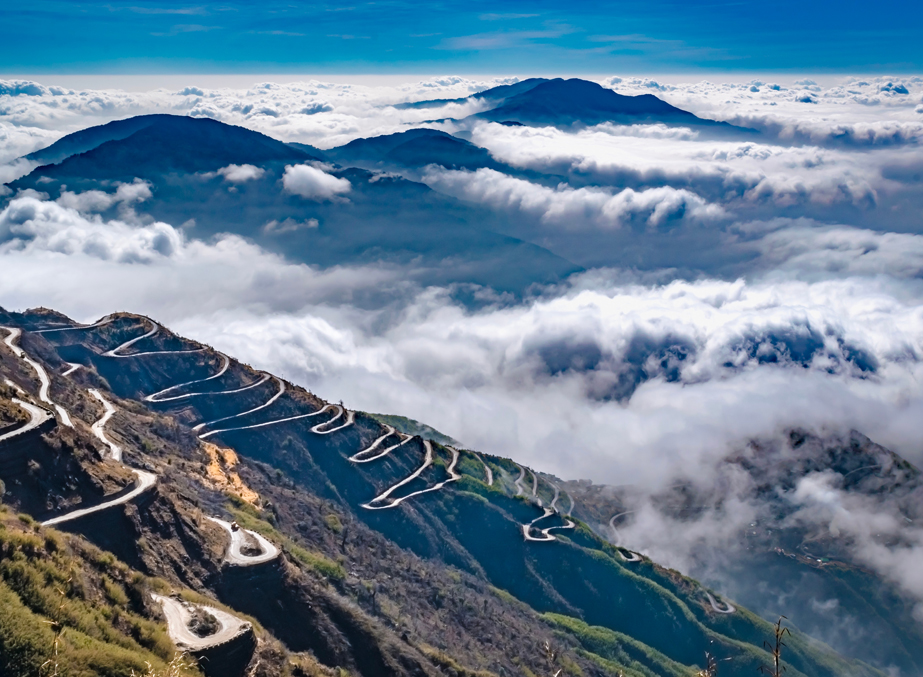 The rains unwrap a different side of the beautiful Gangtok.
For those that enjoy rain, Gangtok is a paradise in July. The monsoon season starts by early July and lasts up to September. The city is drenched with heavy rainfall and the rivers and waterfalls are on their best during this season. If you love the feeling of getting wet in rain and like watching drops of rain fall on the green lush trees, head to Gangtok. The temperature soars down due to heavy rainfall but the weather remains pleasant. You can spend some amazing time along the banks of the beautiful waterfalls and rivers, walk amidst the lush green trees, and visit the beautiful monasteries during the month of July in Gangtok. So, what are you waiting for? Visit Gangtok during the rainy days of July and create beautiful memories amidst the drenched surrounding. Remember to waterproof your luggage as heavy rainfall may damage your belongings.
How to Reach Gangtok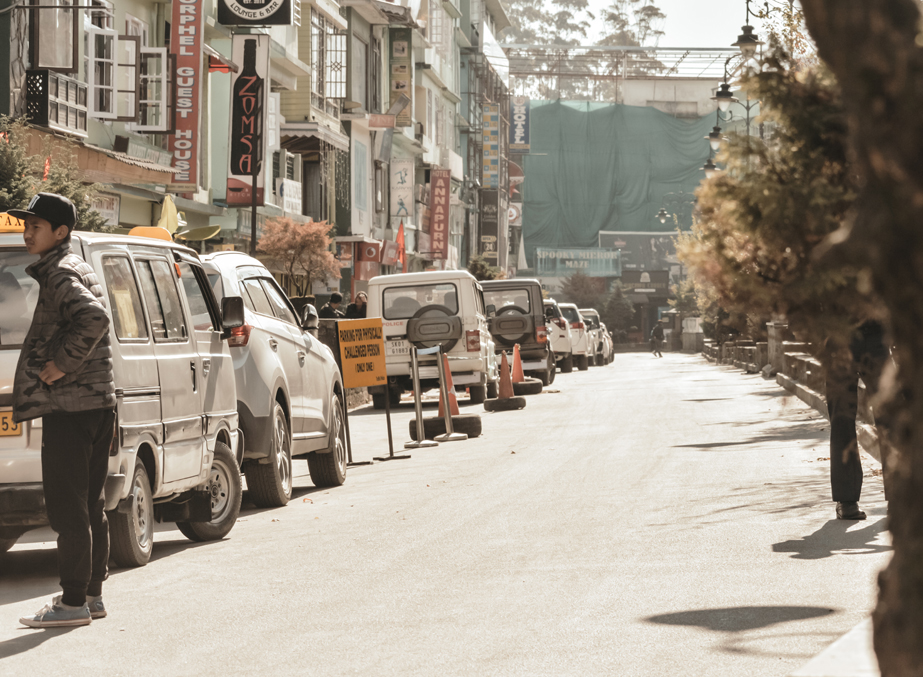 The capital city of Sikkim, Gangtok is accessible by air, land and train. Read on to know more on how to land into this beautiful lost kingdom of Gangtok.
By Air: Vacations are usually short isn't it? You blink an eye and pfff it is all over. And hence the only way then is to travel by air as it is the most feasible option to save more time. Since the city of Gangtok has so many places to be explored you need to spend more time here. If you are running under a limited timeline then book a flight. Book a flight to Bagdodra Airport in West Bengal. This is in closest proximity to the city of Gangtok. Once you reach Bagdodra Airport, you can either book a cab or take a helicopter ride to Gangtok. If you further wish to save time then check with your dates and see if there are flights to Pakyong Airport available. This is a new airport in the state of Sikkim but not all flights land here. So, check accordingly!
By Land: The best way to explore the nooks and corners of a place is by taking a road trip. The best part of travelling with your own car is that you get to stop anywhere and explore the untouched land. You also get to rests and halt overnight in beautiful destinations. The road journey to Gangtok is blessed with nature's best. There is so much that you can explore and experience during this journey. So, if you have time then take this journey to Gangtok by land. Do remember to conduct a proper research before you take this road trip on July as the state receives abundant rainfall, there are chances of landslides.
By Train: For those that enjoy travelling through the interiors, a train journey is the best option. If you wish to reach Gangtok by train, then book a ticket to New Jalpaiguri Railway Station in Siliguri. From here on you will have to travel by road as the state of Sikkim has no railway station as yet. From NJP you can take a cab or bus drive to Gangtok. The scenery that you will pass on this journey is breath taking so keep your cameras handy!
Festivals in July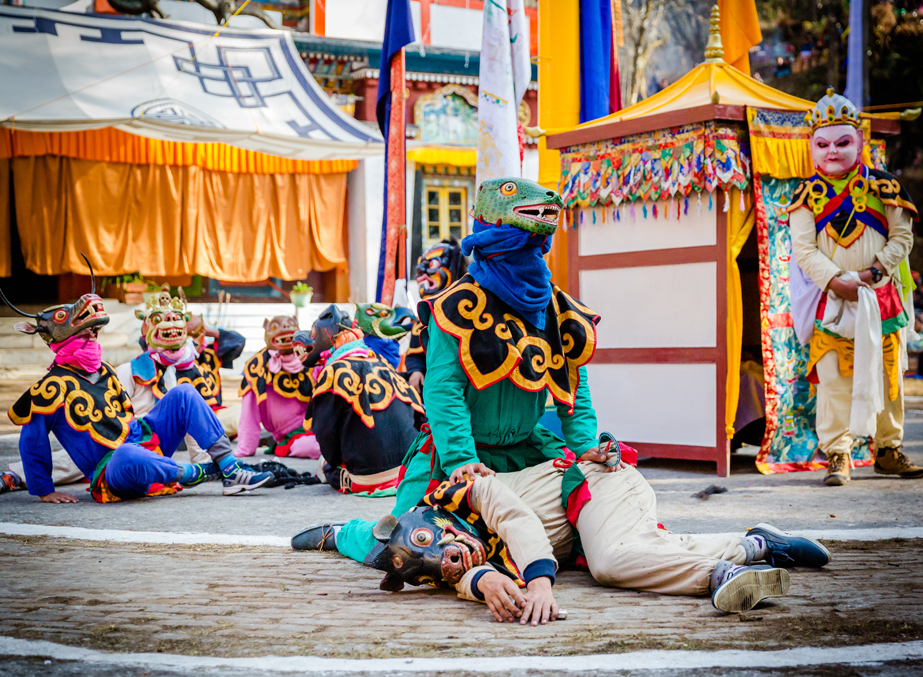 The state of Sikkim display a rich cultural diversity. Soak in this beautiful culture on your trip to Gangtok through its festivals.
Take part in the celebration of Bhanu Jayanti
Bhanu Jayanti is a cultural program held in the city of Gangtok. It is otherwise also celebrated in different parts of the state. This fest celebrates the birth of famous Nepalee Poet named Bhanu Bhakta Acharya. Schools across the state host various competitions on fields of drama, poetry, drawing and other art forms. A cultural programme is also hosted in Gangtok where the locals perform traditional folk songs and dances. A cultural parade on the streets is also organised by different schools to celebrate the birth of this poet. Experience the rich art inherent among the people here during this festival.
Get a closer look into the teachings of Buddha during the Drukpa Tshechi festival
This is one of the most auspicious and significant festival for Buddhist all across the world. And since Sikkim is predominantly a Buddhist Land, this festival is celebrated with fervour and enthusiasm in the entire state. Pilgrims and travellers from across the world come to Sikkim to witness the celebration of this festival. This festival celebrates Lord Buddha's first sermon of 'the four noble truths'. This festival is celebrated in the Deer Park in Gangtok. During this festival, sacred ceremonies and rituals are held across different monasteries.
Celebrate the birth of Tibetan Buddhism
Trungkar Tsechu is one of the most auspicious festival that celebrates the birth of Guru Padmasambhava. It is believed that he is the one that introduced Tibetan Buddhism and turned Sikkim into Buddhist Land. Prayers and rituals are held across different monasteries to celebrate this festival. People carry the statue of Guru Padmasambhava and chant prayers. The Chaam dance is also performed by the people here to celebrate this festival. This occasion is attended by devotees and travellers from across the world. Various shows and programs are also held to celebrate this auspicious day.
Explore the scenic beauty of Gangtok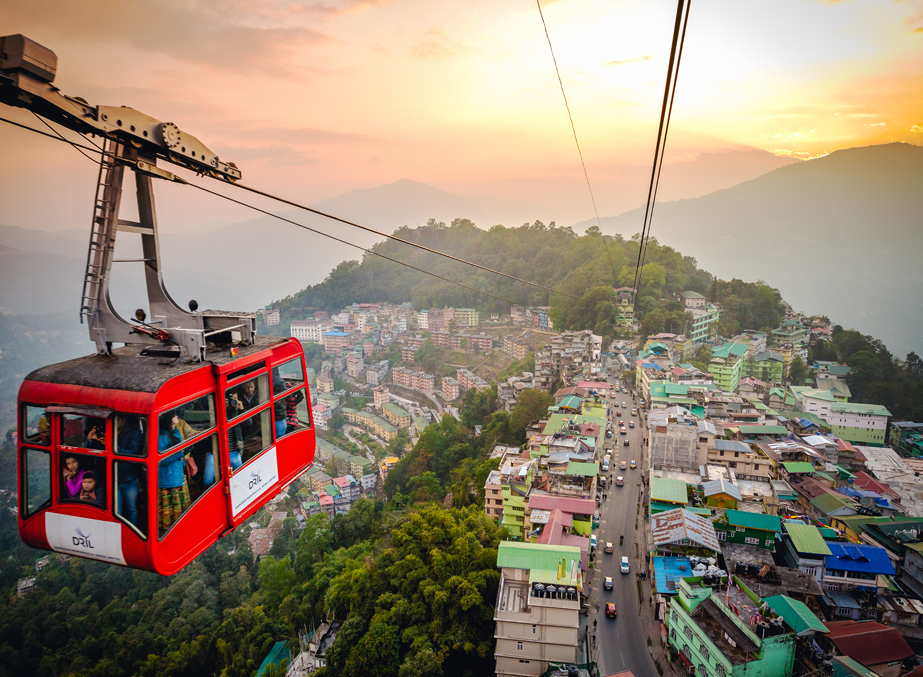 If you are in Gangtok during the rainy month of July, many adventure activities may not be possible but you can still indulge in some fun peaceful activities. This is the time of the year when visitors just come to relax and enjoy a peaceful holiday.
Visit the Monasteries across the city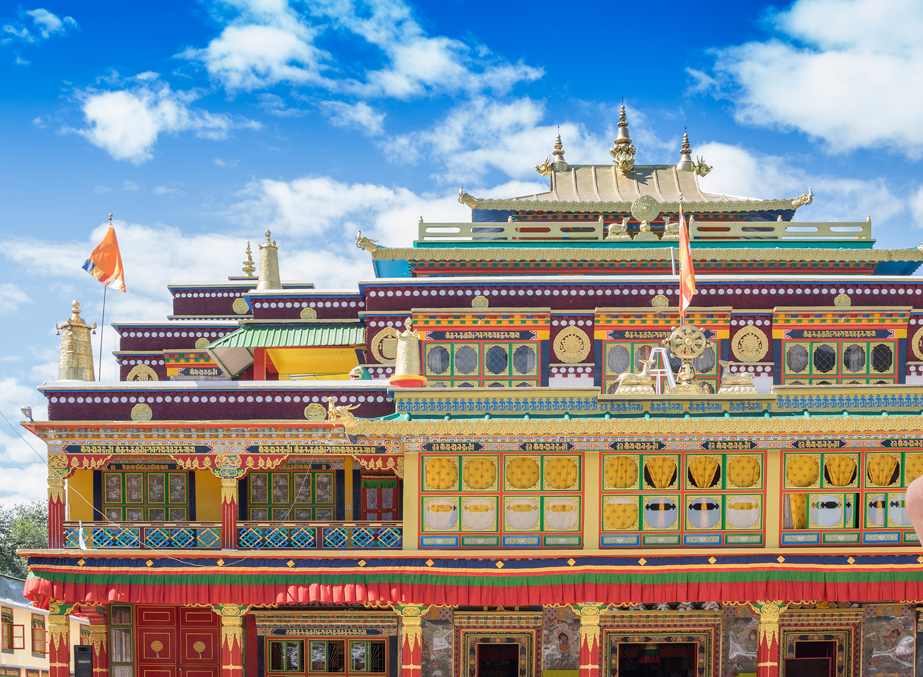 Since the month of July is the time of festive for Buddhist, the monasteries are well decorated and lit up. Do take time visiting these old monasteries here. They display the rich architecture and bring in a sense of peace. Spend time here enjoying the view of nature that surrounds the monasteries. Also, embrace the peace that these monasteries offer to all those that come here. Some of the most popular monasteries that you should visit while in Gangtok are Tsuk La Khang Monastery, Rumtek Monastery and Pemayangtse Monastery.
Spend time by the banks of River Teesta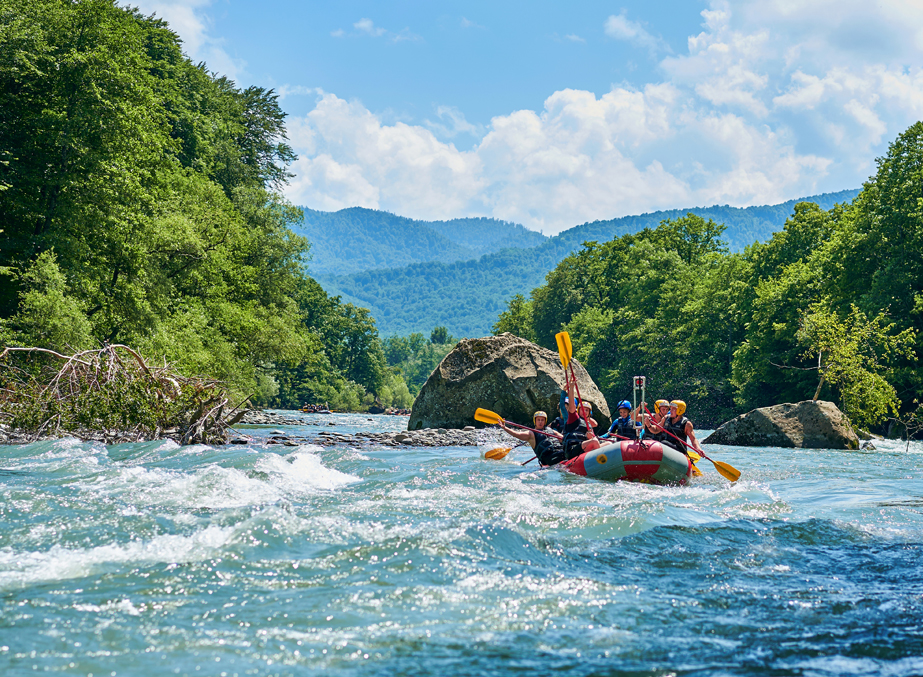 If the rain subsides a little, head quickly to river Teesta. This is an amazing place to be in during the monsoon season as the river gets more water and is at its glorious best. Sit on the banks and enjoy sound of water gushing. Also, admire the scenic scenery that surrounds this river. You can also take part in river rafting here. Rafting against the gushing water will definitely give you umpteen memories. Do pay a visit to River Teesta in the month of July.
By the pristine Tsomgo Lake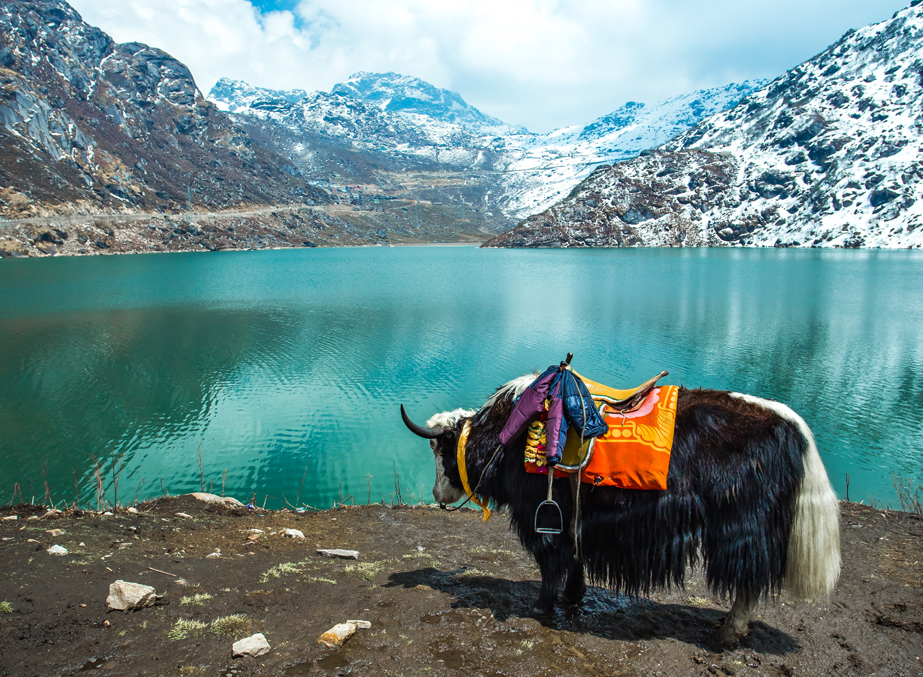 Tsomgo Lake is a well-known destination that is a must visit while in Gangtok. It is located high above the city of Gangtok. If you are lucky then you may get the chance to visit this lake during the monsoon season. Enjoy the view of the mountains and spend time unwinding and resting here.
Indulge in delicious treats at MG Marg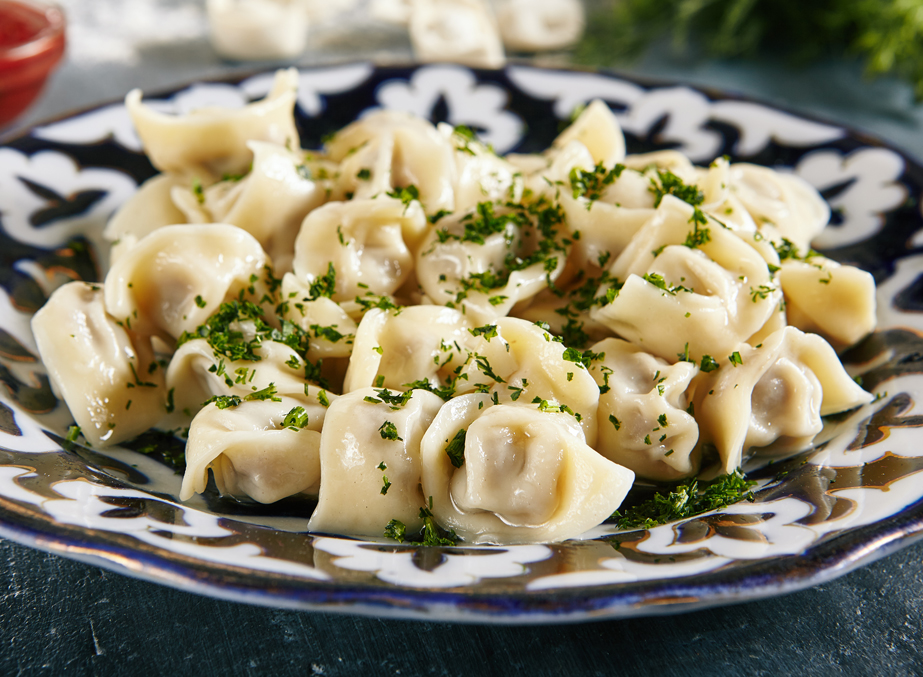 Head to MG Marg for a delightful evening. This street in Gangtok is one of the popular shopping centre and is home to pubs, cafes and malls. You can shop gift for your loved ones or indulge in delicious treats in the cafes. And if you want to experience the nightlife of Gangtok, then spend time in Pubs at MG Marg.
While the pitter patter continues, explore the beautiful kingdom of Gangtok.

Subscribe to us
Subscribe to our newsletter and stay updated

Request a call back
Our experts would love to create a package just for you!
Sikkim Travel Information at a Glance
Find the authentic information on how to plan a hassle free tour to Sikkim. Travalghar puts together for you relevant details on how to reach Sikkim along with information on different means of transportation and the best time to visit. Also explore the different attractions and destinations in Sikkim with the help of our map, made easy for you to navigate.