Experience The Magic Of Sikkim In January For A Lasting Experience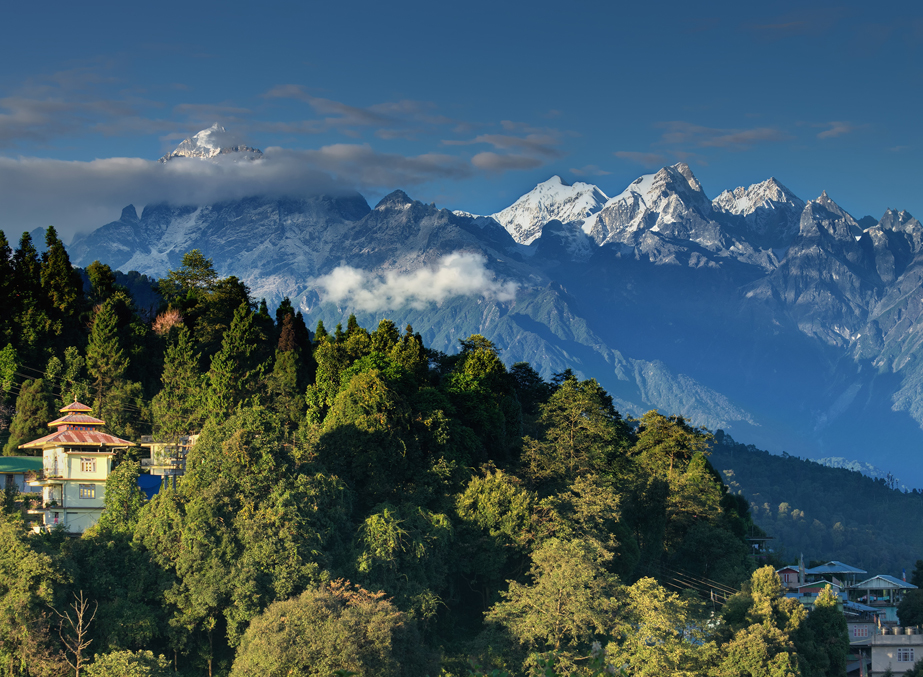 Mountains are the profound homes that never turn their back on devotees, the devotees of nature. The exciting part is that the rough terrains scatter assorted colors of different hues every season, tempting nature seekers into a visit. Sikkim towards the northeastern frontier of India is an enchanting world of snow-clad peaks that fascinates travelers year-round. But traveling to Sikkim in January could be a challenging as well as a memorable endeavor. And once you are there you'd know that Sikkim is completely worth your time and effort.
Quite like another mountain paradise, Sikkim keeps changing its landscapes every season. While plenty of obscure passes and high altitude terrains are accessible in summer months, the popular North Sikkim attractions like Zero Point and Gurudongmar Lake could be inaccessible in winter. Moving around is difficult, and snow equipments come handy during a winter trip to Sikkim.
Above all, one thing is for sure, when you look at the dreamy pics of your Sikkim trip, you will surely whisper to yourself, "What a remarkable trip it was!" Therefore, let's find out everything that can make a trip to Sikkim in January a memorable affair.
How to reach Sikkim In January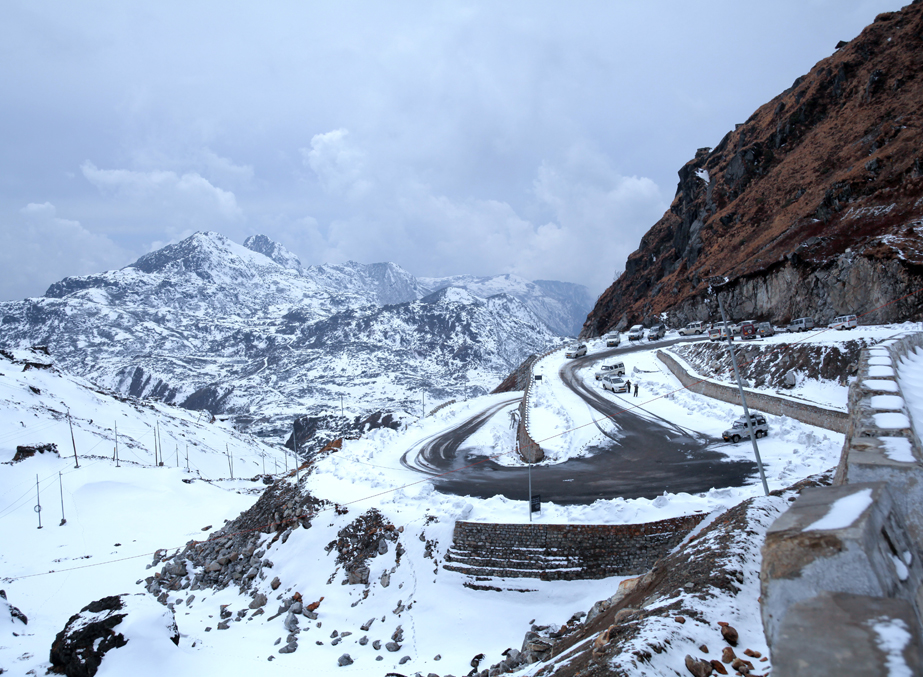 By air: Bagdogra Airport, located 124 km far, is the nearest airstrip to Sikkim. Well connected with major Indian Airports, Bagdogra airport is easy to reach. Helicopter services are available from Bagdogra to Gangtok. Taxis ply in tandem form Airport to Gangtok, which can take up to 4 hours.
By train: New Jalpaiguri(188 Km) and Siliguri (145 Km) are the two major railheads closest to Gangtok. Buses and taxis ply from NJP to Gangtok and a 4-hour ride should get you to the capital of Sikkim.
By road: Buses and taxis are easily available from the nearest city which is NJP and Siliguri. You can choose your preferred mode of transport depending upon your comfort and cost-effectiveness.
Most popular festivals in Sikkim in January
Festivals in Sikkim is one of the major highlights of tourism in the region. The majority of Sikkim population follows Tibetan culture and it can be widely spotted in their everyday lifestyle and everyday activities. With plenty of colorful festivals around the year, there's plenty of reason to plan a trip to Sikkim. The major festivals in Sikkim in January are:
1. New Year Day – Way to start the new year in the traditional way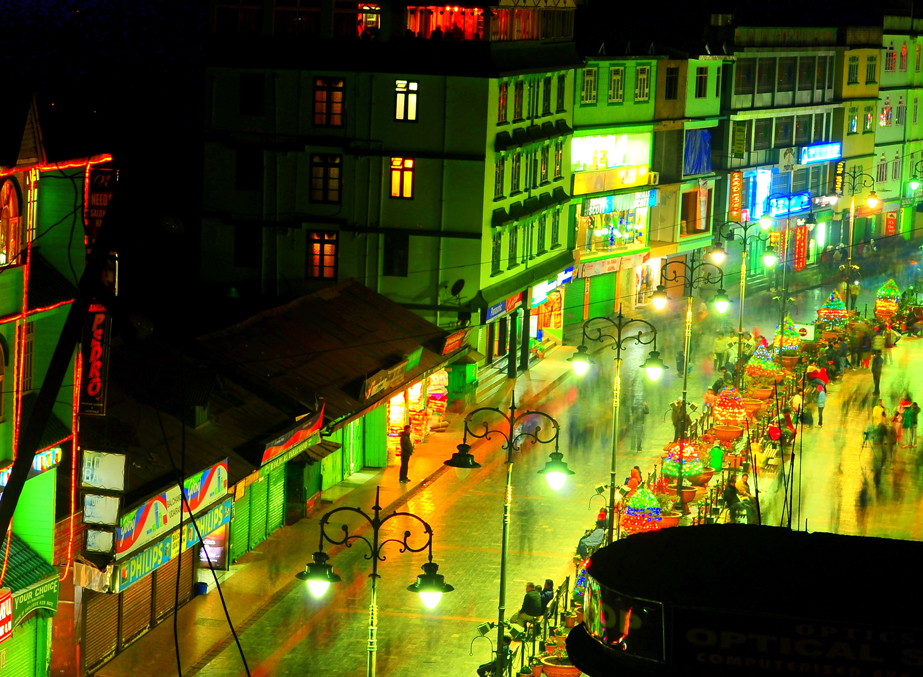 While New Year Day is celebrated with glee and harmony all over the country, the pretty towns of Sikkim are even exquisitely done up that portray Sikkim in a brilliant way. As the entire world gears up for the arrival of another fresh year, Sikkim too bathes in light and colors.
From street lighting, hotels, and recognized buildings, the entire place is nicely done up. Restaurants offer special menus and pubs and clubs have special dance programs and dining parties planned well in advance.
2. Maghey Sankrati – The perfect cultural extravaganza in January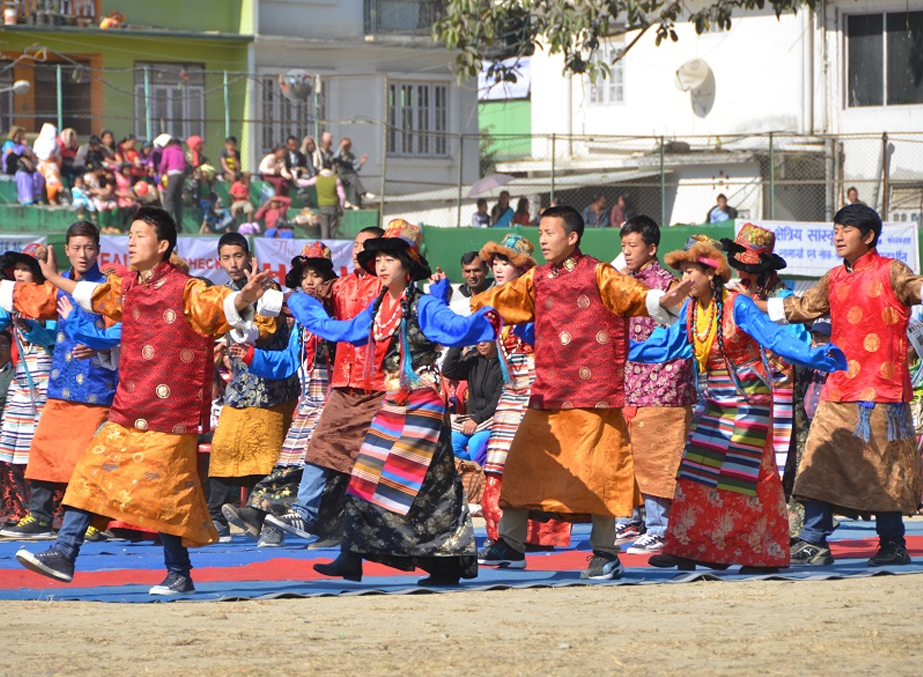 This is exactly what most of us call as Makar Sankranti in North India. Maghey Sankranti is one of the most popular festivals in Sikkim in January which is celebrated with utmost glee. While there are various cultural programs organized in different parts of the state, the mela in Jorethang is a massive exhibition of cultural preserves that Sikkim has retained over the years. Jorethang, located in, South Sikkim is 85 km far from Gangtok and 83 km from Siliguri.
Highlights of the festival – Mela at Jorethang by the banks of the river, various cultural programmes, exhibitions, stalls of local handicraft and ethnic cuisine
When: 14-15 January
Popular activities in Sikkim in January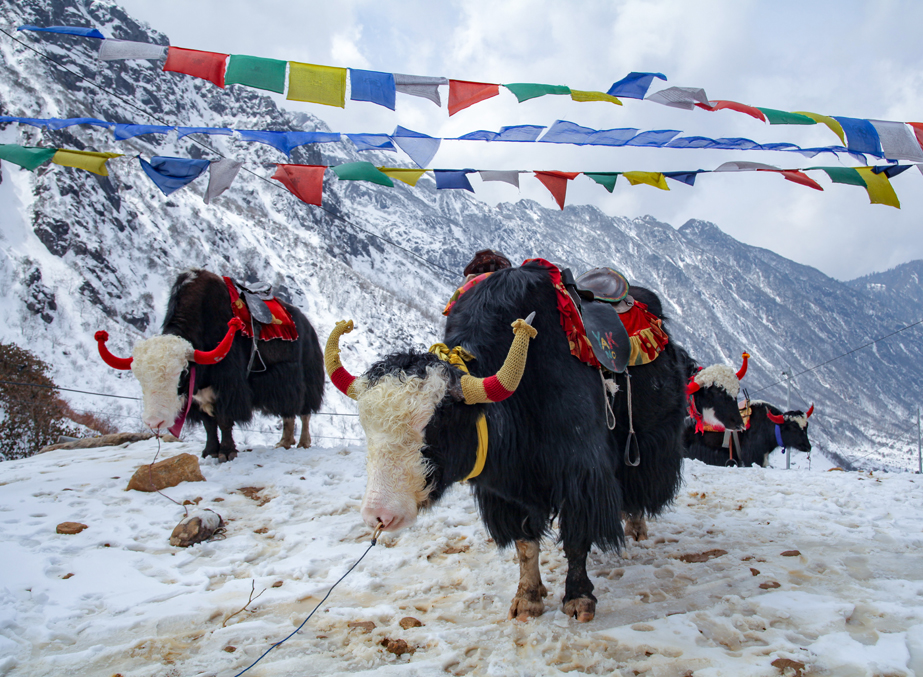 Travelers visiting Sikkim in January are there for a very specific purpose. Because those who are leisure travelers plan their Sikkim trip mostly from May to July, when the entire region looks prettier than ever. Those looking to explore Sikkim in January are mostly there for adventure tourism.
There's plenty of outdoor activities that you can take in Sikkim and these activities look even more fascinating in the snow-swept outdoors. The various types of tourism activity that people plan during their trip to Sikkim are:
1. Adventure tourism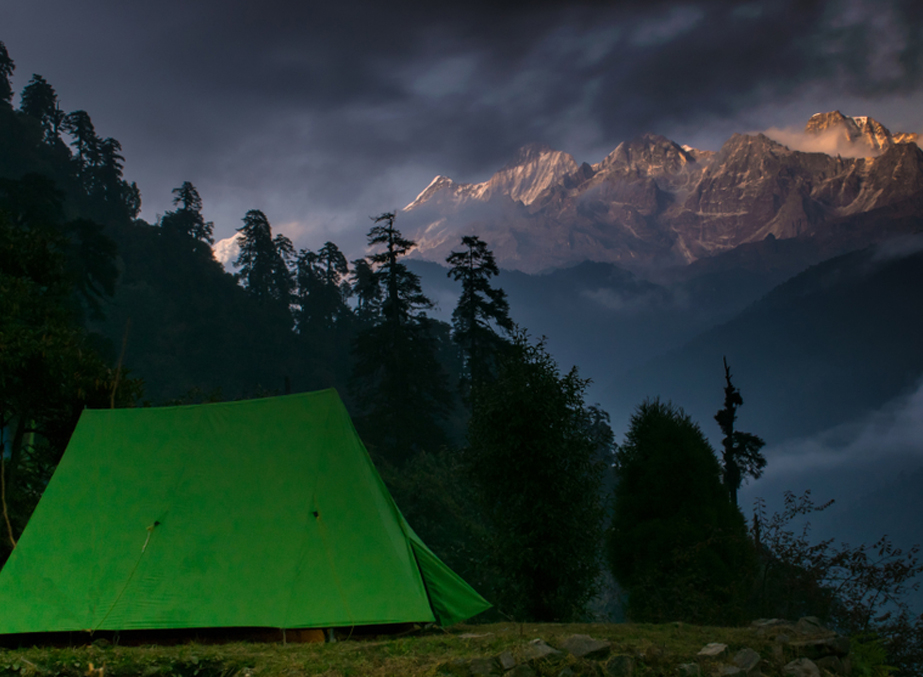 Sikkim is one stop destination for all the adrenaline seekers. With magical outdoors, Sikkim would set your soul high in the vast Himalayan mountains. However, because of the fact that winter is the coldest month in India, there aren't too many adventures to try.
Top adventures to try in Sikkim in January: Mountain biking and cycling, paragliding, rock climbing, snow trek, mountaineering, and yak safari
2. Eco & wildlife tourism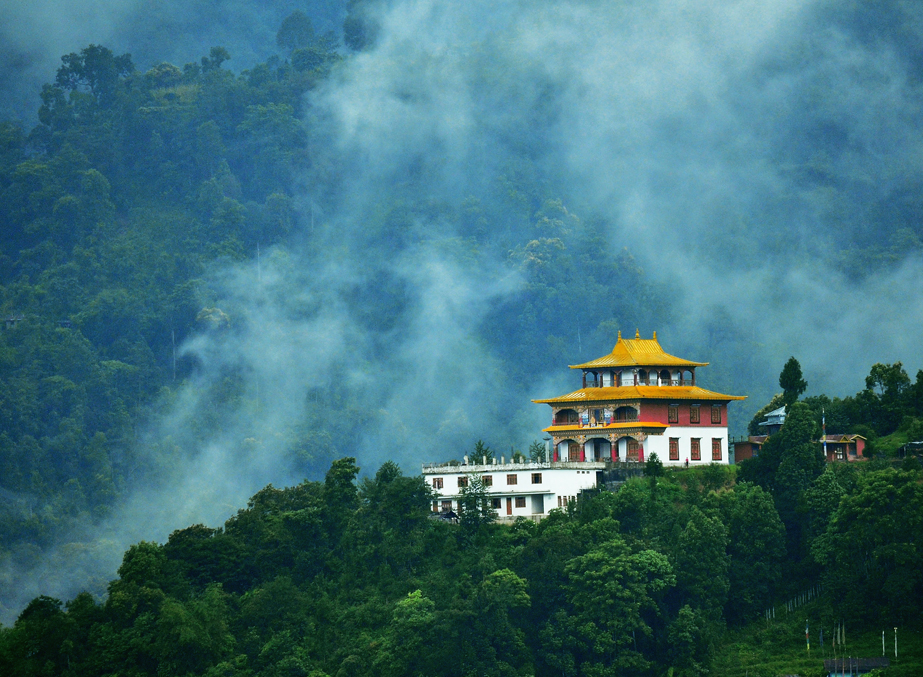 Nothing presents a place as remarkably as eco-tours. Sikkim being a biodiversity and culture rich place has plenty to offer. All you need to do is head out and experience the best of northeast and Bhutia culture
Top places for ecotourism in Sikkim in January: Kanchendzonga National Park, Singba Rhododendron Sanctuary, Fambong Lho Wildlife Sanctuary, Kyongnosla Alpine Sanctuary, Maenam Wildlife Sanctuary, and Varsey Rhododendron Sanctuary.
3. Village tourism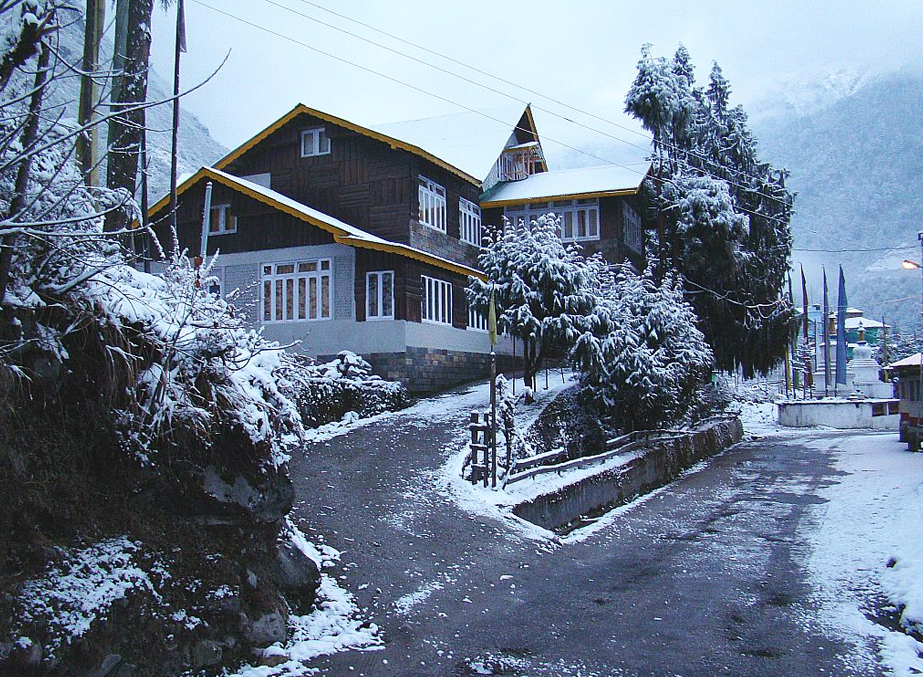 For every traveler looking for an offbeat experience with minimum population and eco stays, a village tour is a must. Head to one of these villages and live the Sikkimese way of life.
Top places for village tourism in Sikkim in January: Machi, Pelling, Chayatal, Kaluk, Sribadam, Tashiding, and Namchi
Places to visit in Sikkim in January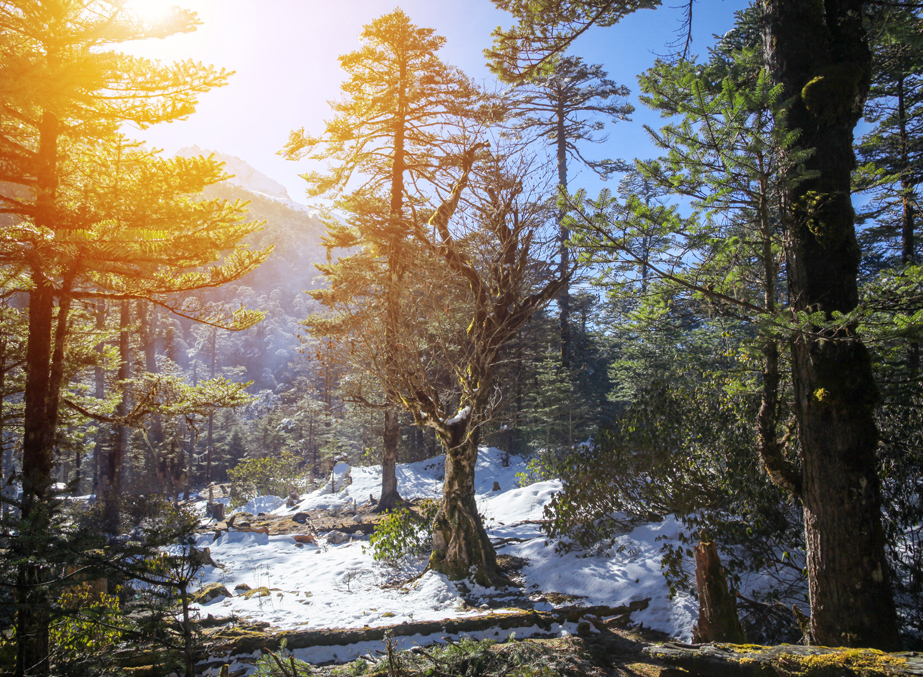 While snowfall being the center of attraction of all the activities that tourist take in Sikkim, most of the places in Sikkim offer remarkable and exceptional views of the surroundings making Sikkim an ideal honeymoon destination in India and a top place to visit in the northeast in January.
The preferred activities during a visit to these places could be experiencing snowfall, attending the cultural fest, music festivals, and visiting ancient monasteries. Here are some of the hotspots of Sikkim in January that must be a part of your itinerary:
1. Tsomgo, Kupup Popular attraction of Tsomgo: Snowfall areas
2. Monasteries Popular attraction: Annual dances
3. Jorethang Maghey Mela Popular attraction: Mangan Music Festival
Basic guidelines for travelers
Having said that Sikkim is exclusively an adventurer's paradise in winter months, it takes special guts to plan a perilous trip to Sikkim in January month. And when you are all set to go there are a few basic guidelines that you must adhere to!
1. Be well equipped. If your itinerary describes walking on snow, which for sure will be, keep a trekking pole handy.
2. Carry proper snow boots or rent one. Boots and coats are easily available on rent.
3. Make your luggage rainproof by getting a good cover
4. Pack lots of warm clothes. Fleece jacket and a pair of thermal are a must.
5. Pack sufficient snacks for emergency situations.
6. Shared taxis are easily available in Sikkim. Make the best use of them. It will cut down your transfers cost marginally.
7. If you are driving yourself, do not exceed 25 kmph. Carry heavy chains with you, and wrap them on tyres if you are driving on snow covered roads.
Sikkim is mystical paradise which turns into a haven of tranquility in January, completely engulfed by snow and mist. If you are planning a trip to Sikkim anytime soon, save it for winters!

Subscribe to us
Subscribe to our newsletter and stay updated

Request a call back
Our experts would love to create a package just for you!
Sikkim Travel Information at a Glance
Find the authentic information on how to plan a hassle free tour to Sikkim. Travalghar puts together for you relevant details on how to reach Sikkim along with information on different means of transportation and the best time to visit. Also explore the different attractions and destinations in Sikkim with the help of our map, made easy for you to navigate.