Gangtok Weather in May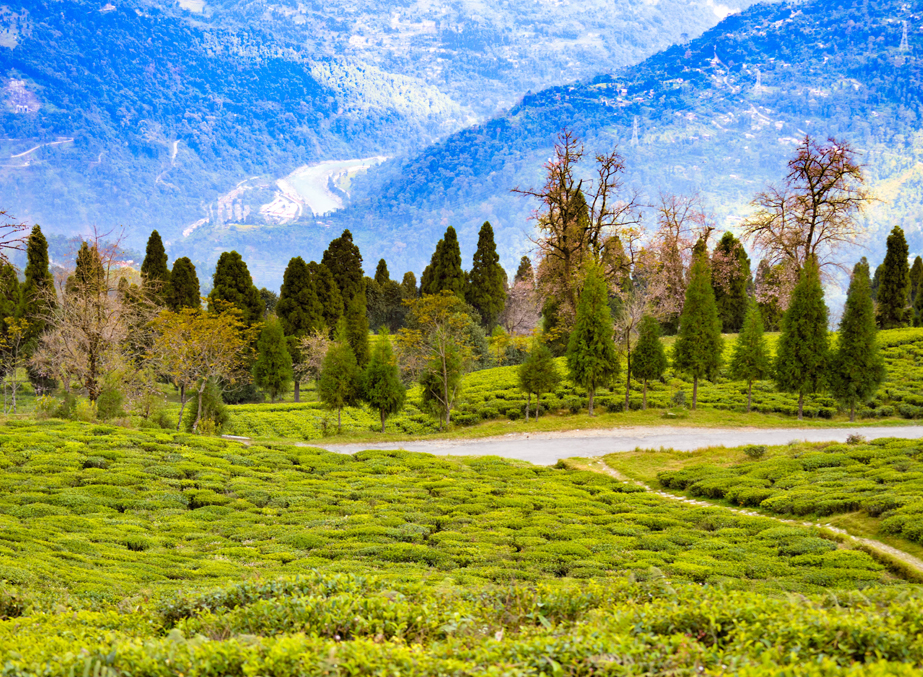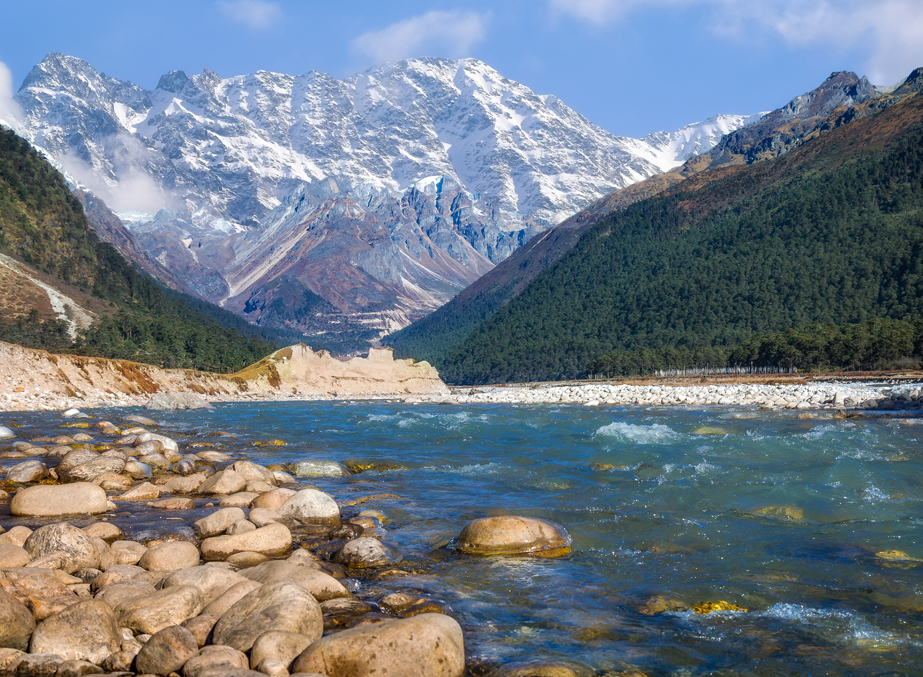 Walk the streets, trek on the hills, take part in ropeway, do them all while in Gangtok
The skies are clear, the flowers are blooming again and the average temperature ranges in between 20-27 degree Celsius. The snow has cleared up and all the top sightseeing destinations are accessible again. The month of May in the city of Gangtok is beautiful as different hues of flowers fill the streets of the city. It is a paradise that you must visit during the spring season. You will get the chance to enjoy the scenic view of the flower land that Gangtok becomes and also get the opportunity to indulge in fun adventure sports that get your adrenaline rush high! Gangtok in the month of May is much different from what it is during other seasons. Snowfall is rare as the weather remains warm but the lush green trees blanket the entire city ensuring a pleasant, cool breeze even as the temperature soars high. Visit Gangtok in the month of May and soak in its festivities, traditions and rich beautiful landscape.
How to Reach Gangtok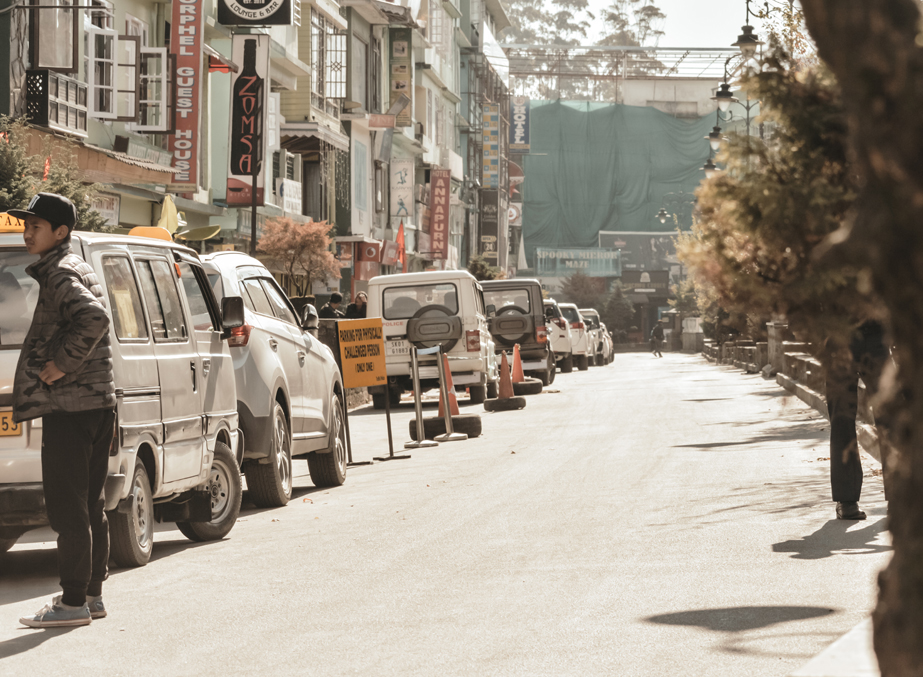 Like every other city in India, Gangtok is accessible by Air, Train and Land. Read on to know more on how to reach Gangtok.
By Air: The most popular and nearest airport to Gangtok is Bagdodra Airport in West Bengal. If you are travelling to Gangtok by flight, then book a ticket to this airport. Once you arrive here, you have two options, take a taxi to Gangtok or take the helicopter ride. Besides, Bagdodra Airport, Sikkim has also launched its very own airport in Pakyong. Pakyong is much closer to Gangtok but since the airport is small, not all flights land here. So, check your dates and do a thorough research before you book your flight. Choose one that suits your needs and lands you in the beautiful Gangtok at the earliest.
By Train: For those that love journeying through the country roads, train is the best option. Train journeys may take much more time than flight, but during the journey, you will get the opportunity to pass through scenic destinations that display the best of Nature. If you wish to travel to Gangtok via by train then you have made the right choice. Book a ticket to New Jalpaiguri Railway Station in Siliguri. This is the nearest railway station to Gangtok. Once you arrive at NJP, you can either take a bus or cab ride to Gangtok. Notice the temperature dropping and enjoy the beautiful scenery on this journey from Siliguri to Gangtok.
By Road: Ask an ardent traveller his/her choice of travelling and they'd always say 'road'. Wondering why? That's because while journeying on road, you get the chance to explore the scenic destinations on the way and also indulge in local delicacies. The road that takes you to Gangtok is also adorned with the best of Nature. It is beautiful road and in the month of May, the trees on this road are at its glorious green. You can either self-drive or book a cab to take you by road to the lost kingdom of Gangtok.
Festivals in May
Explore the rich flora of Sikkim in International Flower Festival
Be it the festival of lights or a religious festival, every occasion is celebration with grandeur in the city of Gangtok. And Sikkim flower festival is one that you should be a part of. During this festival, there is a display of a plethora of flowers. This celebration is organized by the Government of Sikkim and takes place during the entire month of May. This festival is a feast to the eyes as you get the chance to see the different type of beautiful flowers. You will also gather a knowledge in the Himalayan flora and look through the variety of bamboo plants that are grown in Sikkim. Besides enjoying the show, you can also indulge in white water rafting and lip-smacking delicacies.
Offer your prayers at the Monasteries during Saga Dawa Festival
Saga Dawa is one of the most auspicious festival held in the entire state of Sikkim. It is a month long festival held in monasteries across the state. This festival commemorates on a full moon day in 4th month as per the Tibetan Calendar. It is believed that on this day Buddha achieved enlightenment. So, to celebrate this, people walk the streets with statues of Lord Budha and portraits while playing musical instruments. They touch the religious scriptures with their head to attain blessings.
Season of spring and all the fun: Thrill Unlimited!
A view of Gangtok from above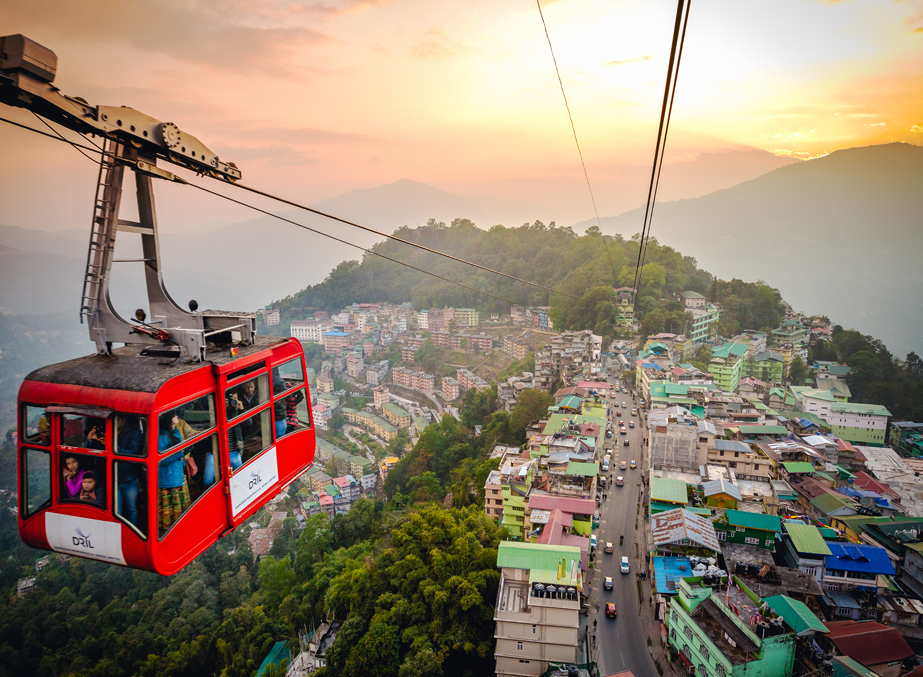 Enjoy the view of Gangtok by indulging in cable car ride. This ride starts from Deorali and ends in Tashiling. It is a 1 km ride. During this ride you will get to enjoy a view of the entire city from above. You may also get the chance to enjoy the scenic view of the snow-capped mighty mountains. This is one of the most exciting activity to indulge in while in Gangtok.
Up on Tashi View Point for a serene sunset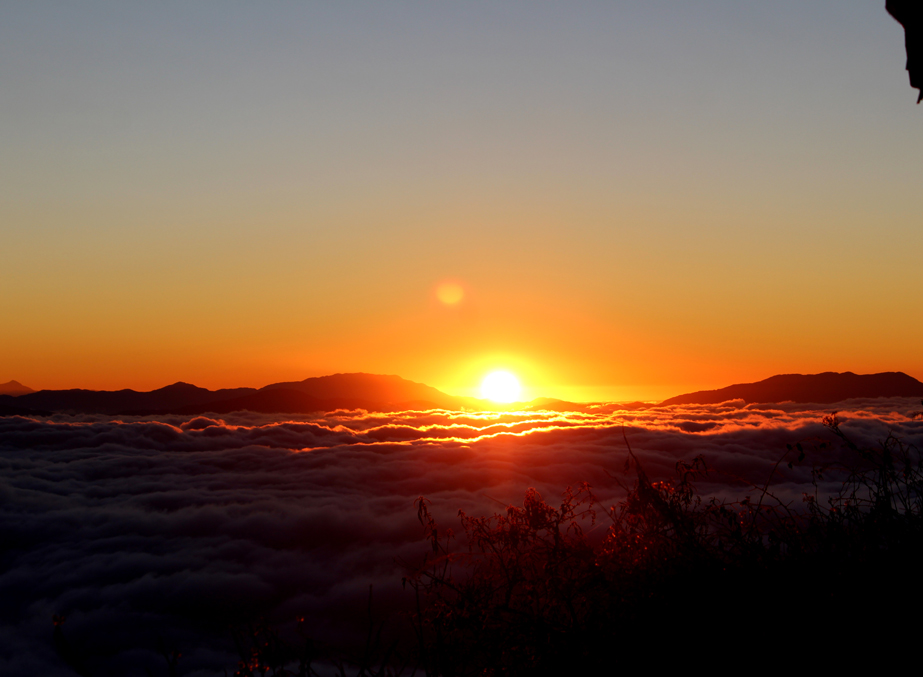 If you are in Gangtok during the month of May, do spend an evening up the hills at Tashi View Point. Sunsets are amazing here and the view is breath-taking. You can spend some quality time here unwinding and catching a bird's eye of the beautiful nature that Sikkim is adorned with. You can also walk up here early in the morning to catch a glimpse of the beautiful sunrise.
Yak ride and some peaceful time at Tsomgo Lake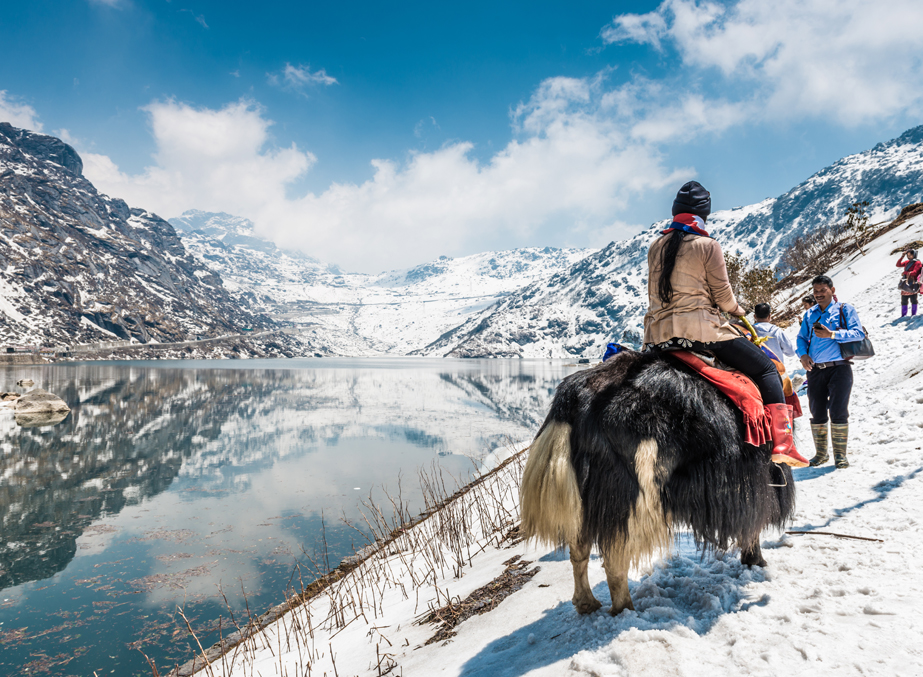 Though many say that the beauty of Tsomgo Lake is best displayed during the winter season, it has different picture that it displays during the spring season. This lake located close to Gangtok is a sacred lake and is of religious importance to the locals here. The entire place is surrounded by a beautiful scenery. Also indulge in Yak safari if you are here as that is one of the must things to do while in Gangtok.
Relish good music and good food at MG Marg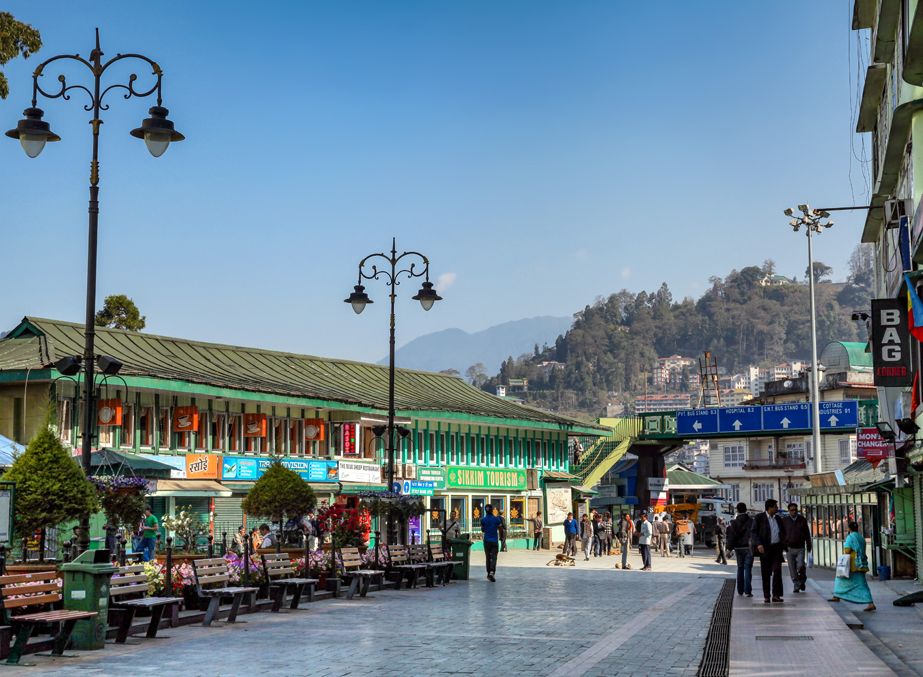 MG Marg is a must place to be in while in Gangtok. The street is filled with malls, cafes, pubs and different shopping centres. You can also enjoy a groovy night life here while in Gangtok. Do indulge in the local cuisine that are served in the pubs and cafes here. Also fill your stomach with some lip-smacking juicy momo from the street side. MG Marg is also known for the shopping malls, so shop for some local items and woollen items.
Tour across the Monasteries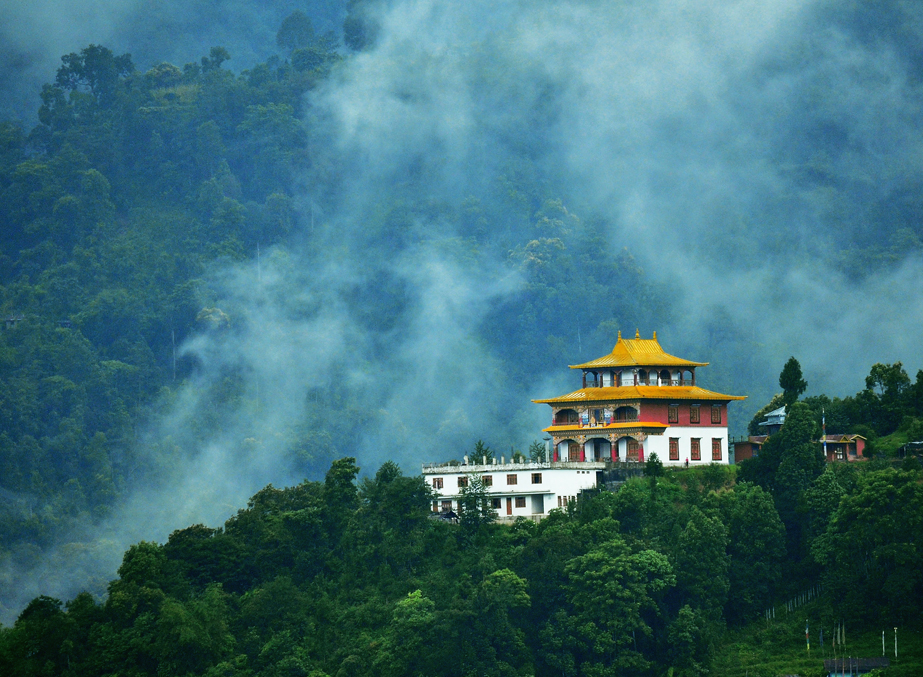 While in Gangtok, a tour to the different Monasteries is a mandate. The city is home to some of the oldest and beautiful monasteries. Spend time visiting these monasteries and clicking amazing photographs here.
Gangtok is a destination for all, from fun-filled adventurous holiday to a calm serene vacation, you can enjoy them all while in Gangtok.

Subscribe to us
Subscribe to our newsletter and stay updated

Request a call back
Our experts would love to create a package just for you!
Sikkim Travel Information at a Glance
Find the authentic information on how to plan a hassle free tour to Sikkim. Travalghar puts together for you relevant details on how to reach Sikkim along with information on different means of transportation and the best time to visit. Also explore the different attractions and destinations in Sikkim with the help of our map, made easy for you to navigate.