Things to do at Lachung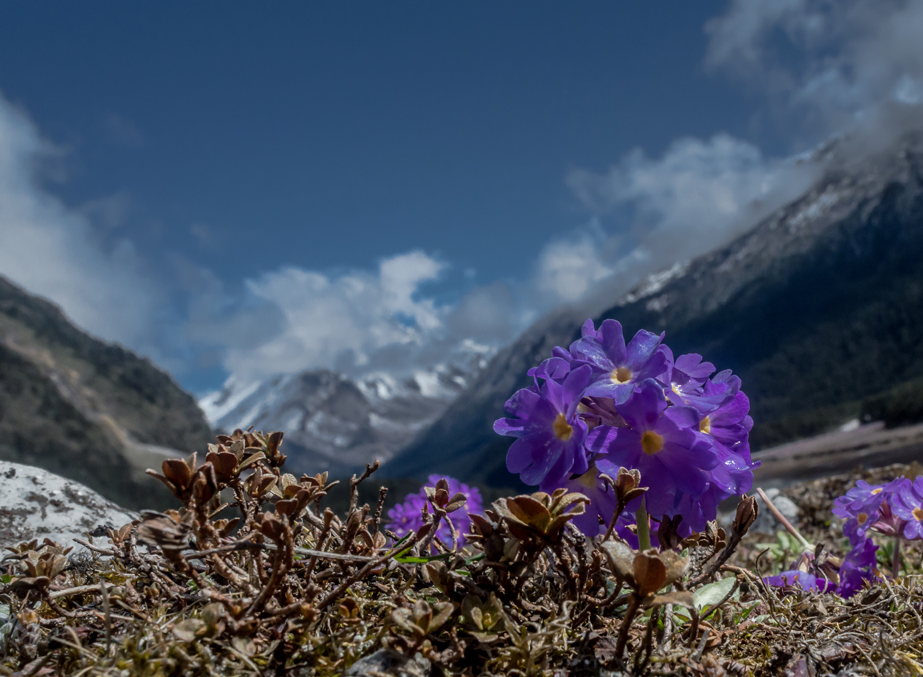 (Mountain with little snow on the top with lighted village below in the winter night at Lachung)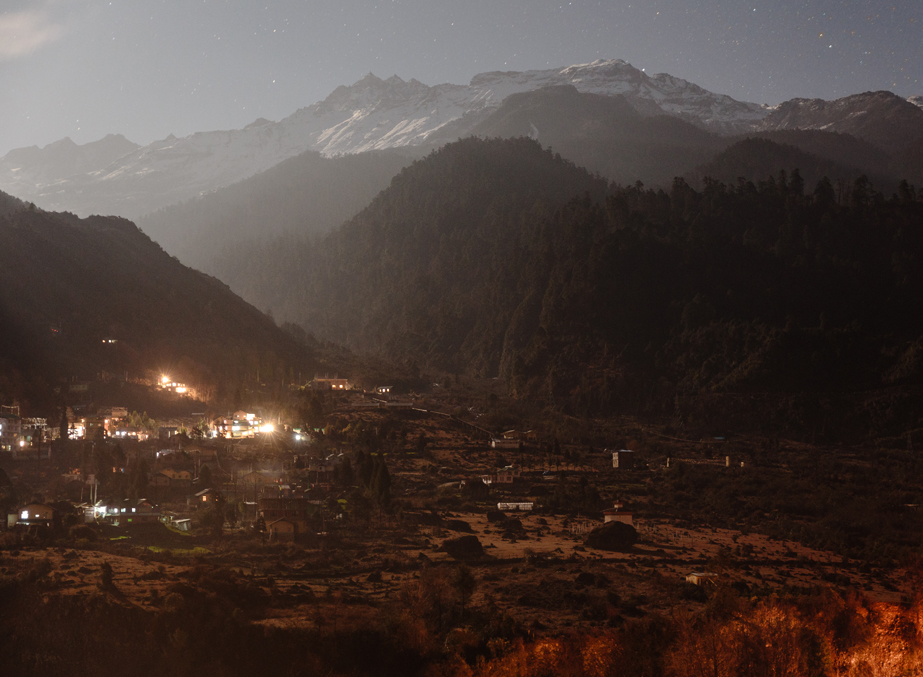 Away from the mess of Urbanization
Lachung is an offbeat destination, untampered by the hues of modernization. It is a popular destination amongst those that love time with nature. If you wish to explore the best of Sikkim, then a trip to Lachung is must! This little town is filled with nature's magnificence and glory. Here, you can enjoy peace and also indulge in activities that will get your adrenaline rushing.
Suggested Read: Places To Visit in Lachung, How To Reach Lachung & Best Time To Visit in Lachung 
You might also like: Places To Visit in Bhutan & Things To Do in Bhutan
Here's all that you should do while in Lachung.
Trek your way up to Yumthang Valley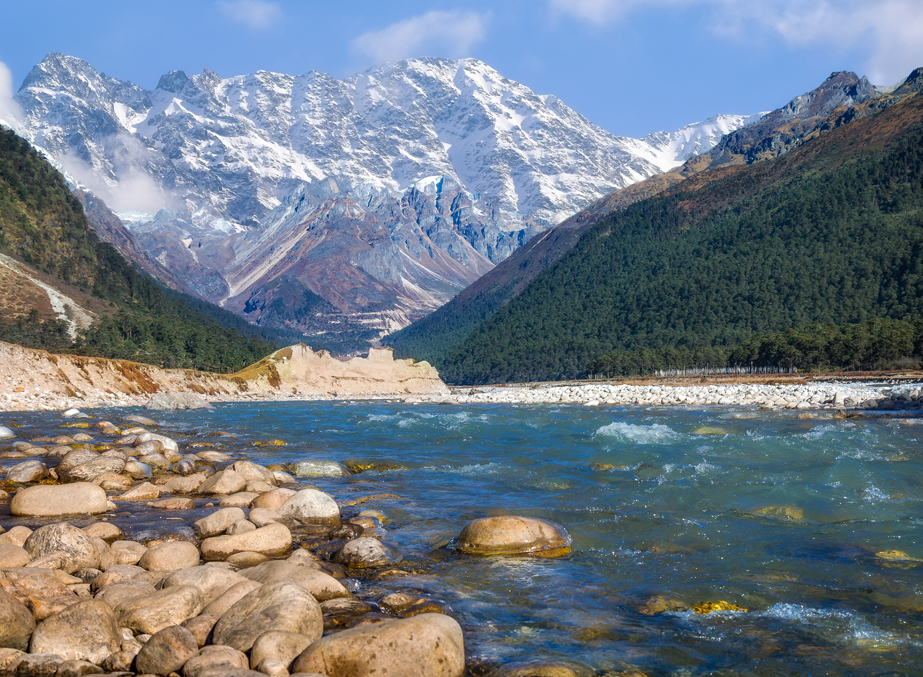 (Ziz Zag Roads of the Yumthang Valley in the Himalayan Range)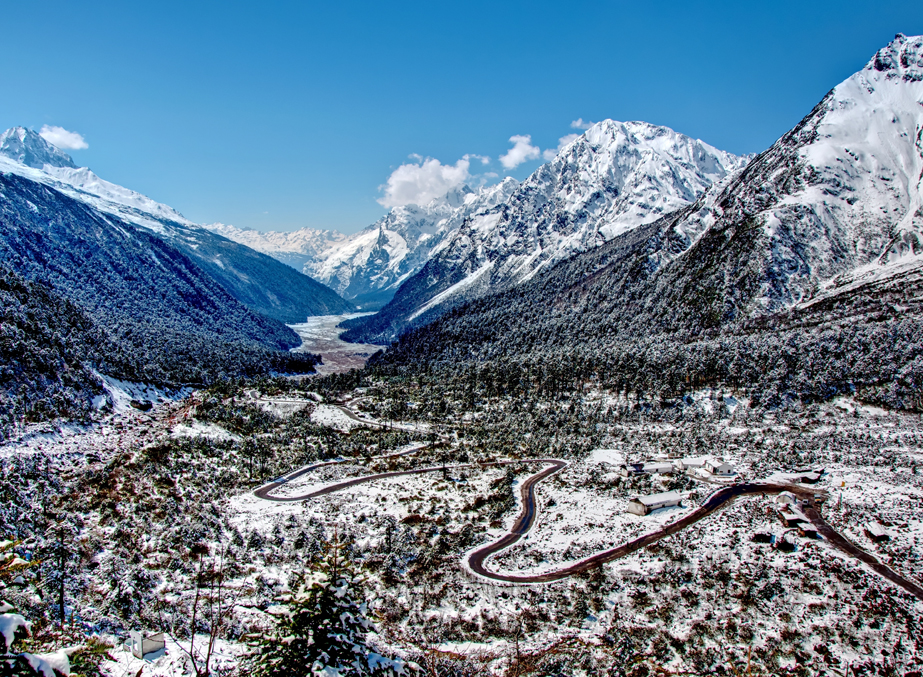 To satisfy the adventurous soul in you, trekking to Yumthang Valley is a standout amongst the most wanted activities in Lachung. Prominent as the flower valley, Yumthang Valley gloats of monstrous excellence and the lively shades of greenery, particularly rhododendron, makes this place one of the most picturesque destination. From Lachung, you will have to trek for approximately 25 kilometres to arrive at this beautiful destination. The scenery that you will journey through is the best part about this trek. You can click some amazing pictures and also indulge in a hot spring bath at Yumesamdong Hot Spring.
Spend a day with the best of nature at Rhododendron Sanctuary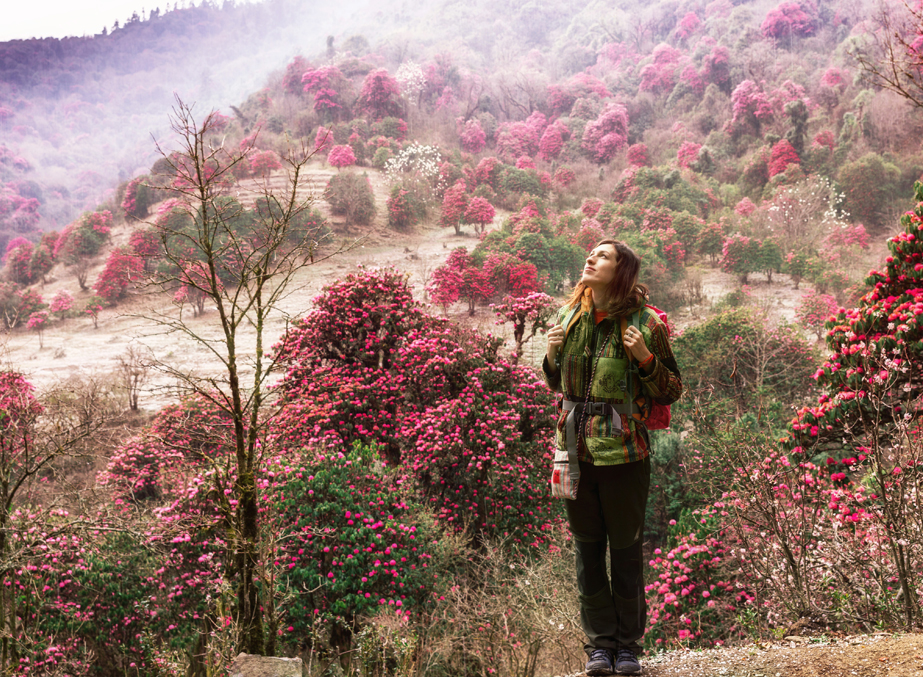 Situated close to Yumthang valley, Shingba Rhododendron Sanctuary is a dreamlike and a breath taking spot in Lachung. Including assortments of vivid rhododendron and other greenery, this bio-reserve appeals nature buffs as well as every single enthusiastic voyager and is considered as a masterpiece of Lachung tourism. If you are on a trip to Sikkim during the month of April to July, then you should head to this place. You can spend time here identifying the different variants of flowers and click amazing photographs. Do visit Shingba Rhododendron Sanctuary to experience the entrancing magnificence of rhododendrons during the spring season.
Indulge in a multi-day trek at Zero Point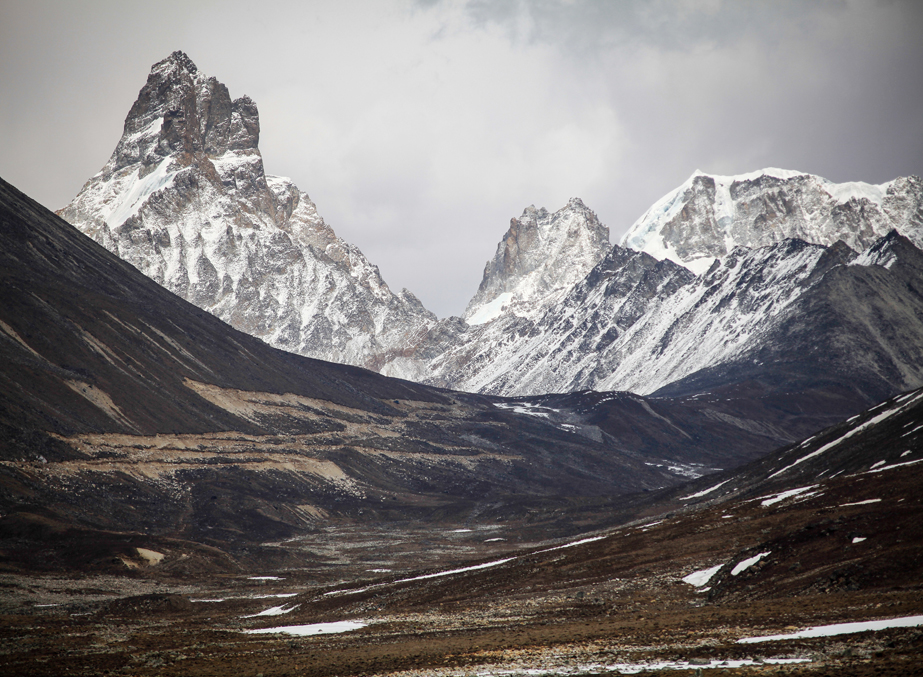 Zero Point is a pleasant place, situated around 50 km from Lachung. Since this place is located in the borders, not everybody can gain access to this place. In spite of the fact that it is among the most popular destination, multi day trek to Zero Point is extraordinary compared to other activities in Lachung, Sikkim, for an excite stacked get-away. Situated in Yume Samdong, this place is surrounded by snow-capped mountains. The place is the present hotspot for all individuals setting out to Sikkim and an indispensable part of Lachung tourism. People from across the world come here to spend time amid nature.
A day at Gurudongmar Lake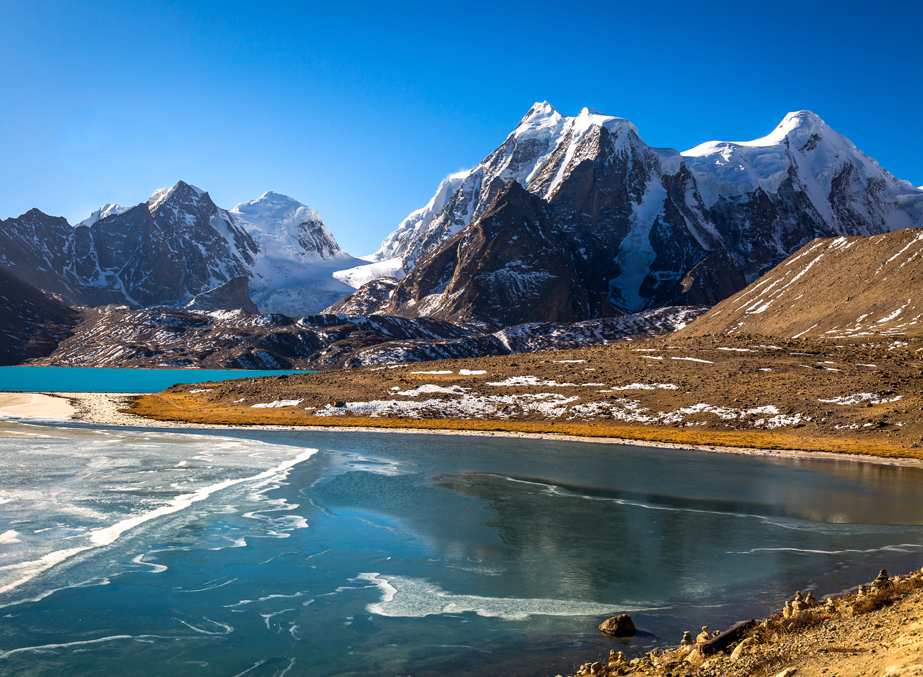 This is one of the highest Lake situated 17,800 feet above sea level. Gurudongmar Lake, is a standout amongst the most visited vacation destinations in Sikkim. Considered one of the most astounding freshwater lakes in the World, Gurudongmar offers entrancing excellence and serenity. Perfect for summer, this lake likewise appeals an extensive number of travellers amid winter as a piece of the lake never solidifies. Multi day outing to Gurudongmar Lake is one of the best activity to do in Lachung. The Lake is 3 to 4 hours away from Lachung.
Unwind at Bhim Nala and Naga Falls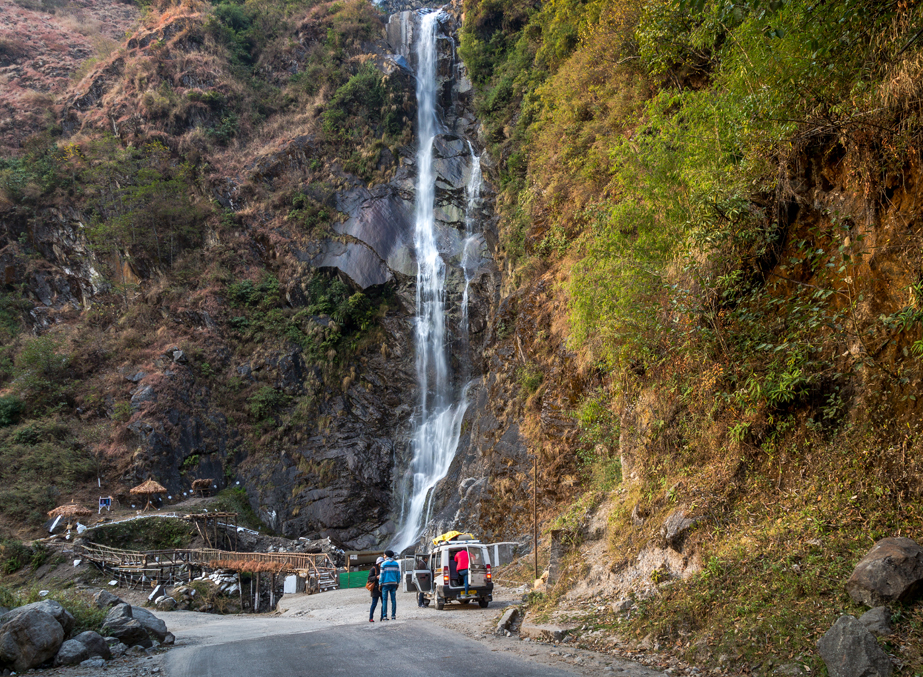 Bhim Nala and Naga Falls are the two well-known cascades in Lachung. Bhim Nala is one of the tallest cascades in Sikkim, which falls in three levels. Both of them fall in various layers and one needs to trek couple of kilometres of rough landscape to arrive at this beautiful destination in North Sikkim. You can spend some beautiful time here unwinding and enjoying nature's wonders.
(A view of the Naga waterfall on the way to Lachen from Gantok)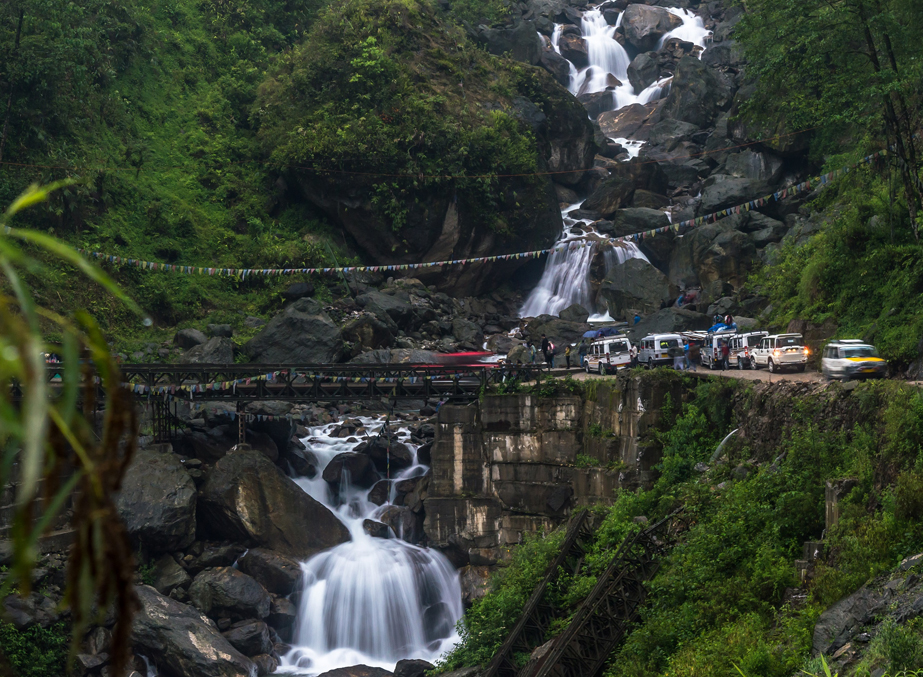 A trek to Mount Katao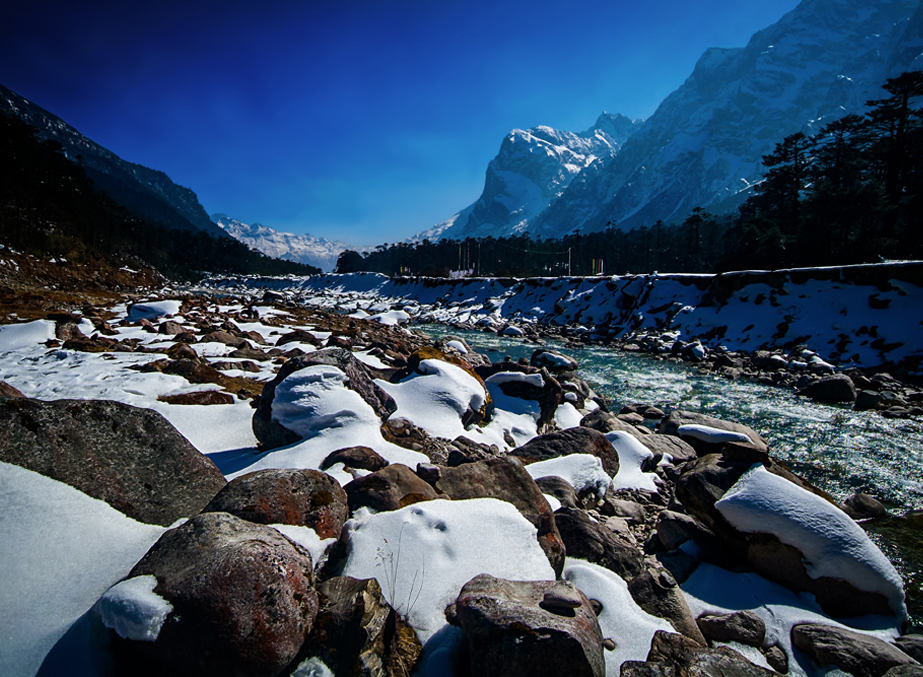 If you wish to enjoy a scenic view of snow-topped mountains, valleys and thick pine vegetation a trek to Mount Katao is a must. The magnificence of Mount Katao is something that you should experience while in Sikkim. Climbing to this hotspot is a standout amongst the most thrilling exercises in Lachung, particularly among trekkers and those that love adventure. From here, you can enjoy the panoramic view of rhododendron, poppy, and primula amid spring and summer. You can also indulge in energizing games like skiing, snowboarding and snow tubing during the snowfall season.
Suggested Read: Adventure Tourism in Sikkim
Dance till you drop at Lachung Monastery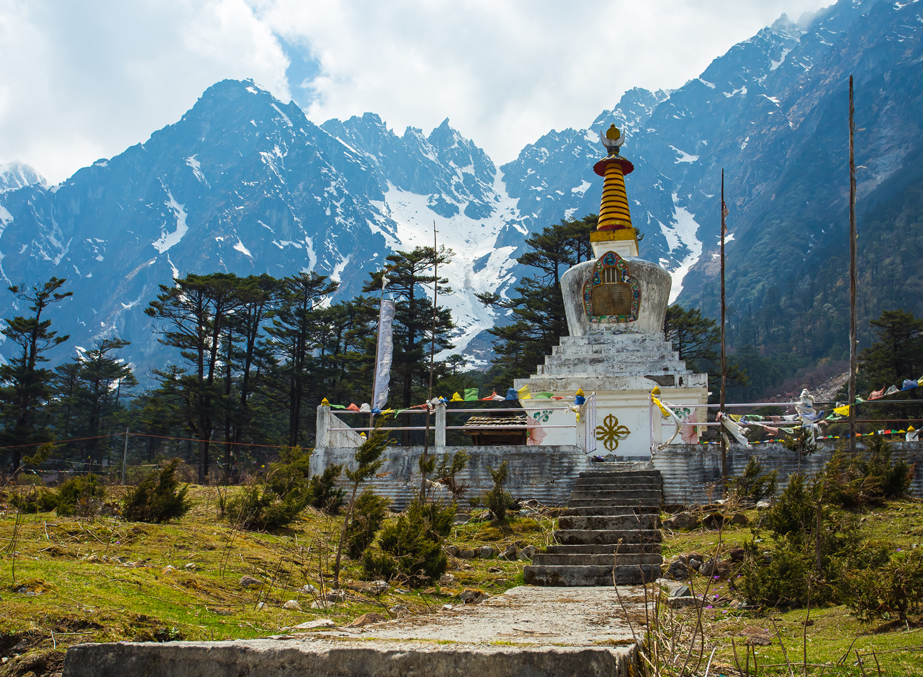 Samten Chorling, also known as Lachung Monastery is a well-established Buddhist religious place. This beautiful piece of architecture was built in 1850. Lovely design, stupendous mountains in the scenery and sincere Buddhist ministers inside the religious community would unquestionably make your excursion to this place worth in each sense. Take time exploring this quiet religious community, respecting the structure and loftiness. Do come here to enjoy the annually held, mask dance by the Lamas. This is one of the most renowned festival held in Lachung with utmost zeal and pomp.
Suggested Read: Popular Monasteries in Sikkim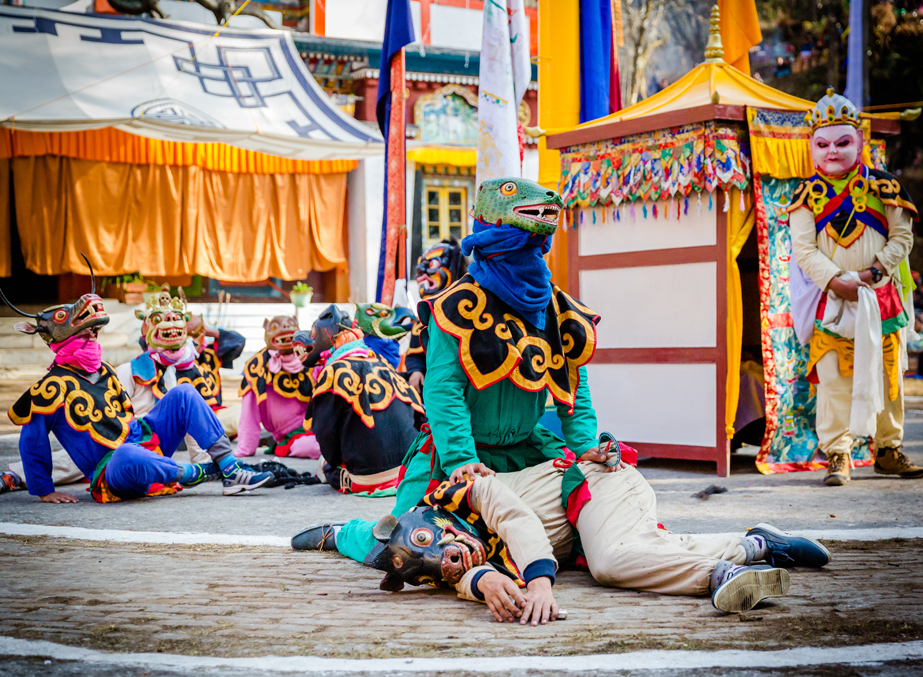 A day at the sacred village of Chungthang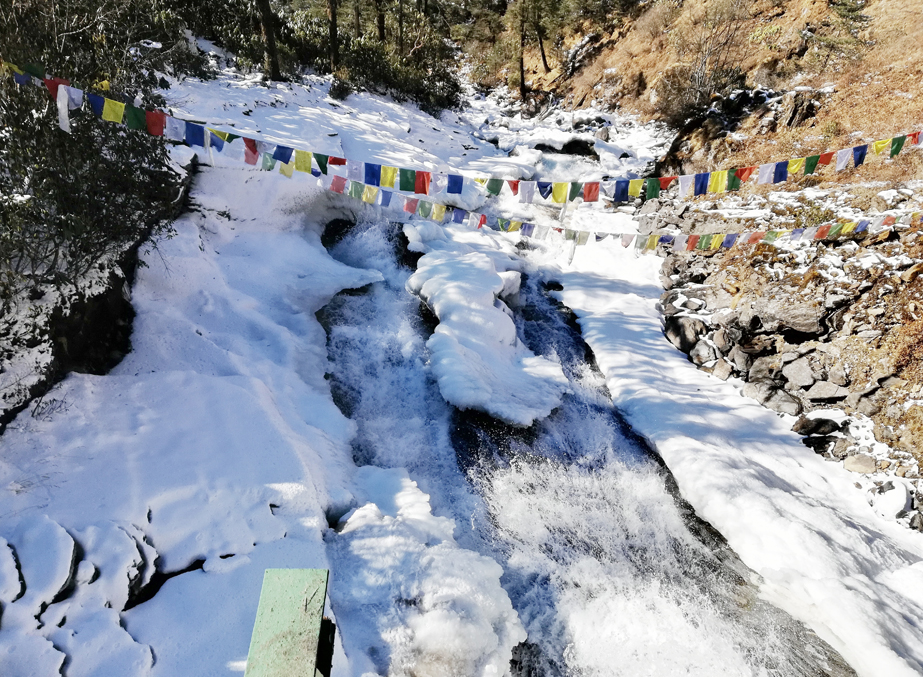 Lachung is the paradise for nature devotees and adventure buffs. There is so much to explore and experience in this hamlet town of Lachung. If you are at Lachung, do spend a day at Chungthang. This is where Lachung and Lachen stream meet. Here you can visit a sacrosanct stone called Naydo. Legendary sources uncover that this blessed place bears the consecrated impressions of Guru Padmasambhava. Additionally, one can likewise visit Chungthang Monastery, which houses uncommon Buddhist artistic creations and figures, situated close to Naydo. Visiting the heavenly stone and the monastery is extraordinary compared to other activities in Lachung. You are sure to enjoy the serene breeze as you walk the paths in Chungthang.
If you wish to experience the wonders of nature, then visit Lachung today!

Subscribe to us
Subscribe to our newsletter and stay updated

Request a call back
Our experts would love to create a package just for you!
Sikkim Travel Information at a Glance
Find the authentic information on how to plan a hassle free tour to Sikkim. Travalghar puts together for you relevant details on how to reach Sikkim along with information on different means of transportation and the best time to visit. Also explore the different attractions and destinations in Sikkim with the help of our map, made easy for you to navigate.