Sikkim Weather in April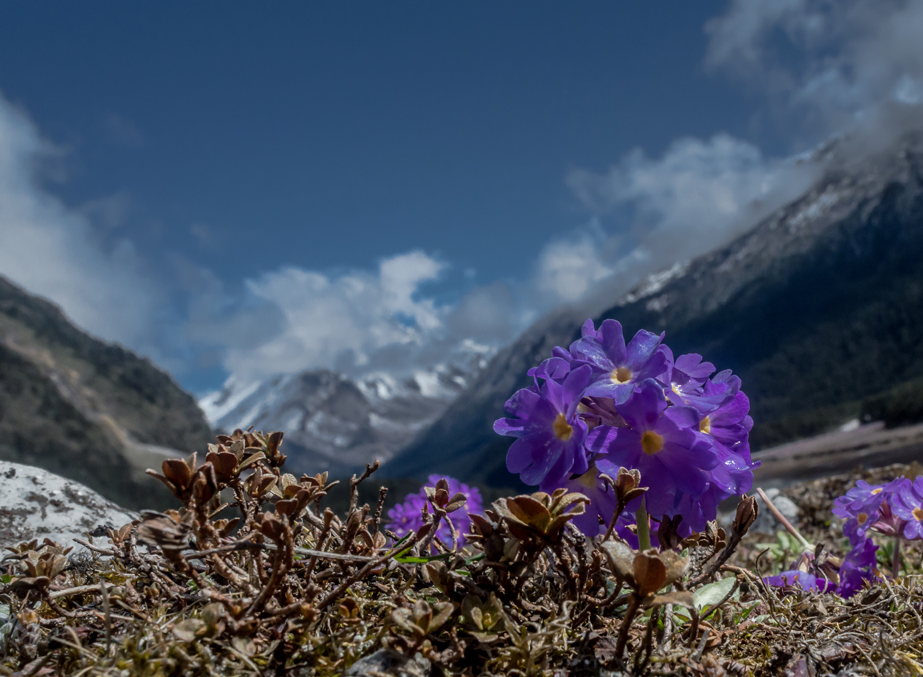 In the Sikkim Himalayas, April marks the arrival of spring in all its glory—valleys are covered in flowers and frozen lakes and streams melt making the hills come alive, literally. Skies are cerulean blue, the mountains are coloured in various shades of green while the air is filled with lovely fragrances of blossoming flowers.
Clear days with plenty of sunshine make April one of the best times to visit Sikkim especially if you are an outdoor enthusiast. It is the perfect time for adventure activities such as trekking, river-rafting and paragliding.
East Sikkim in Springtime Bloom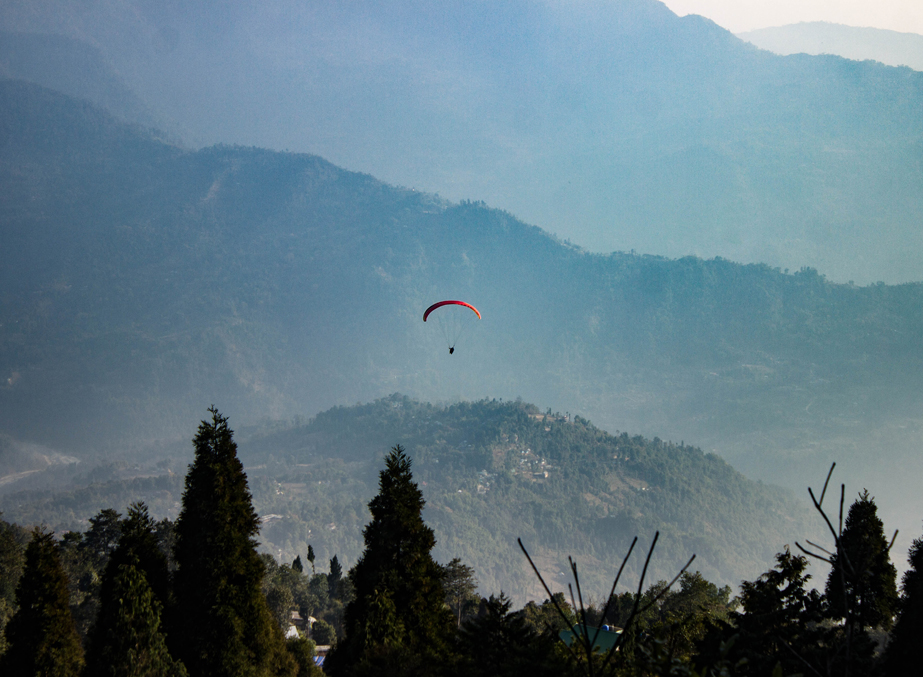 Weather changes from cold to pleasant with temperatures ranging from 10°C to 20°C in Gangtok. The state welcomes its peak tourist season from April onwards. The International Flower Show with an astonishing variety of orchids, rhododendrons and other indigenous flora is in full swing near White Hall in Gangtok.
Nothing can match a bird's eye view of Gangtok, its surrounding mountains and snow-capped peaks during the month of April. Since it does not require any prior training or expertise, paragliding is your best bet. There are a number of certified operators in Gangtok you can contact, if you're interested. However, if you're not much of an adrenaline junkie, you can still enjoy some lovely views on the Deorali Ropeway that takes you from Deorali Market up to Tashiling.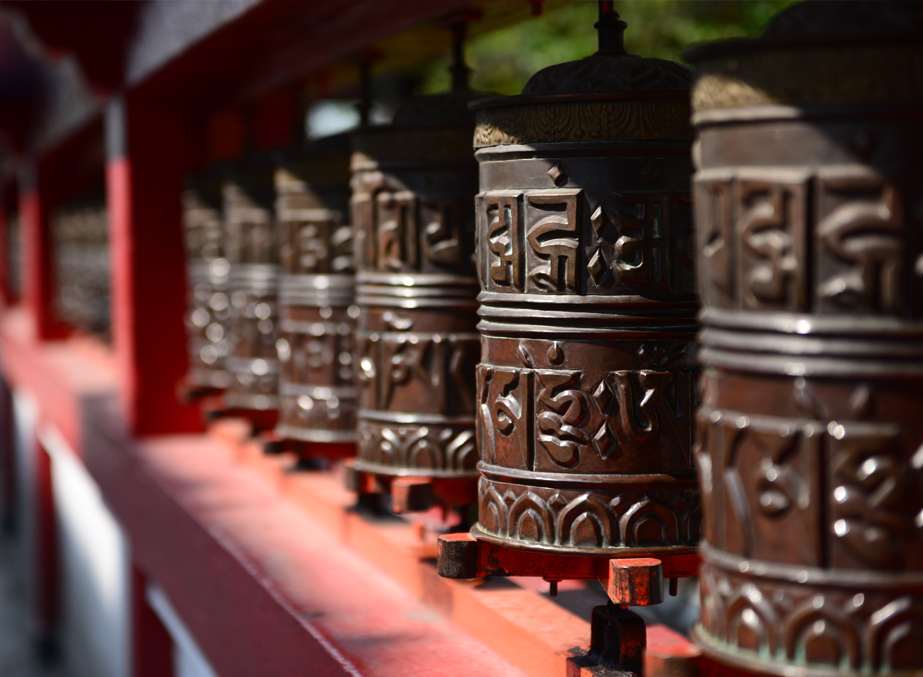 For a glimpse into the rich cultural heritage of this tiny Himalayan state, head to the famed Rumtek Monastery, located about 23 km away from Gangtok. A beautiful specimen of Tibetan-Buddhist architecture, the monastery is the seat of the Black Hat Order headed by the Karmapa. It houses some of the rarest specimens of thangkas and sacred manuscripts. Don't miss the view of Gangtok city from here for it is absolutely gorgeous.
If you're in Gangtok in April, you cannot afford to miss a visit to the Kyongnosla Alpine Sanctuary. Located about 30 km away from the city, the 31 sq. km area is densely covered rhododendrons, primulas, orchids, irises and other flowering trees and plants—all of which are in full bloom in the month of April. The sight looks straight out of a postcard.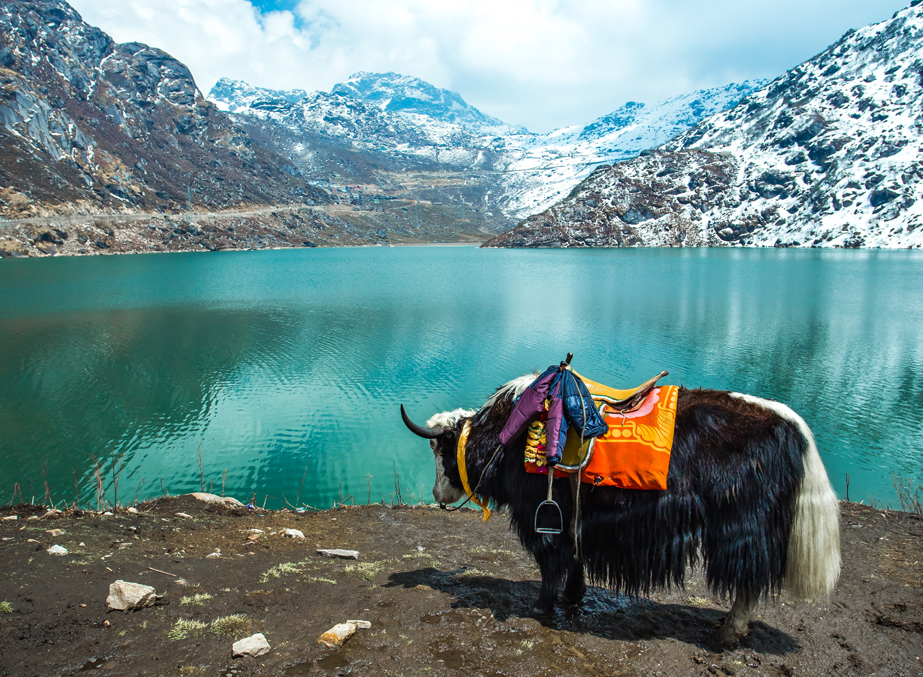 From Kyongnosla you might as well carry on to Tsomgo Lake since its just 30 km away. By April this glacial lake that gets frozen during the cold winter months gradually begins to melt. The surrounding woodlands that include rhododendrons, primulas and other wild flowers begin to bloom around this time making for an exquisitely beautiful landscape.
Just 16 km further up from Tsomgo Lake at a height of 14,000 feet is Nathu La. This historical mountain pass was once a part of the legendary Silk Route that connected India to Tibet and China. The pass remains covered in snow up till the third week of April making for a delightful day trip from Gangtok for lovers of snow. While you're at Nathu La, don't forget to pay a visit to the shrine of Baba Harbhajan Singh, the guardian saint of the Indian Army. A number of fascinating stories revolve around him. Find out more when you visit the Baba Temple.
The Picnic Days of North Sikkim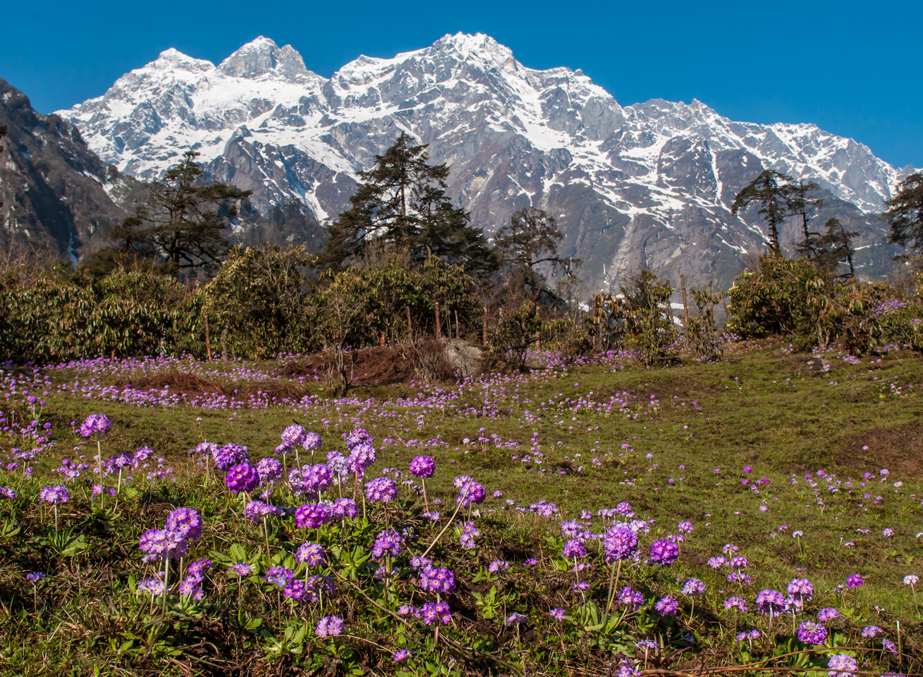 For experiencing what rural life is like in Sikkim, head 100 km north from Gangtok to Lachung. This tiny mountain village located at a height of 8610 feet is one of the most picturesque parts of the Himalayan state. It is at its best in the month of April with temperatures ranging between 5°C to 18°C. After spending a night here head to the Yumthang Valley which is about a 3 hour drive away. Rolling meadows carpeted in flowers from poppies, primulas, irises and rhododendrons; sparkling mountain streams, hot springs and a tributary of Teesta cutting through the valley—Yumthang Valley looks absolutely surreal in the month of April. About 23 km further up from Yumthang is Zero Point also known as Yumesamdong. The road comes to an end here, literally, and hence the name. The area is perennially covered in snow owing to its altitude of over 15,000 feet. The view of the surrounding mountains and the confluence of three rivers from here is nothing short of breath-taking.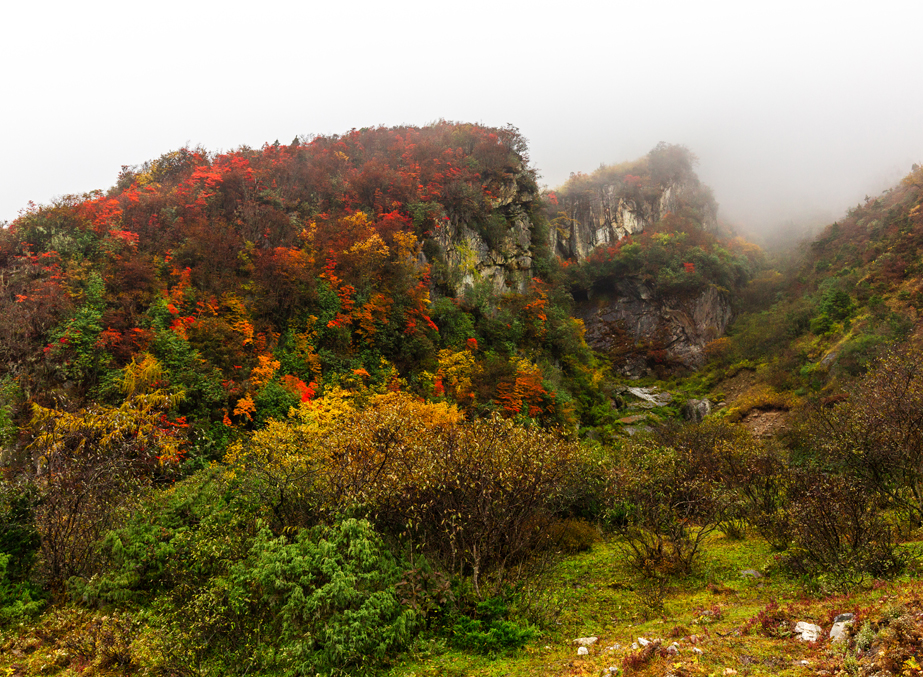 If you are an outdoor enthusiast, do visit Lachen, another idyllic hamlet in North Sikkim. Located at a distance of 47 km from Lachung, it serves as the base for multiple treks around North Sikkim. The Green Lake Trek to the base of Mount Kanchendzonga is one of the most rewarding trekking routes in the country. It might not be everyone's cup of tea considering it involved a gruelling hike of 15 days but it is a trekker's dream since the landscape changes from mountains, valleys, rivers and finally across the Zemu Glacier to the Green Lake. The views one sees while trekking this route in April are beyond words.
South Sikkim's Summery Delights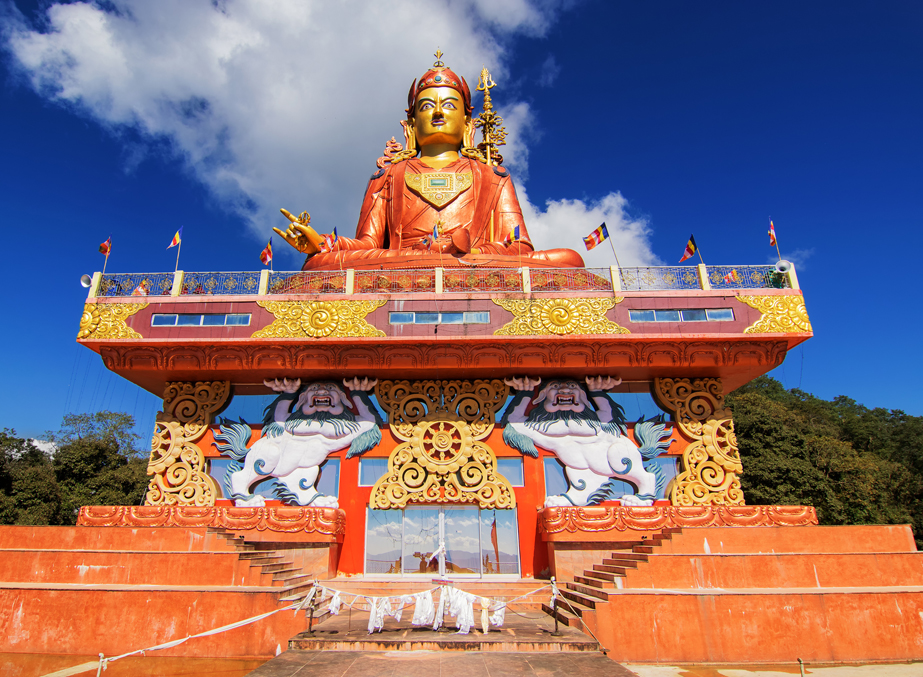 You can't miss Namchi, if you are planning to visit South Sikkim. An 80 km drive from Gangtok, the temperature here fluctuates from a pleasant 13°C to 21°C in April. A giant statue of Guru Padmasambhava on top of Samdruptse Hill greets you as you approach the town. Just a short walk away from the main town, the view of Kanchendzonga from here on a sunny day in April is splendid. Just 20 km away from Namchi is the Kitam Bird Sanctuary, home to more than 200 varieties of birds including Grey-crowned Prinia, Rufous-throated Wren-babbler, Yellow-vented Warbler, Wedge-billed Wren-babbler, etc apart from a number of butterfly species.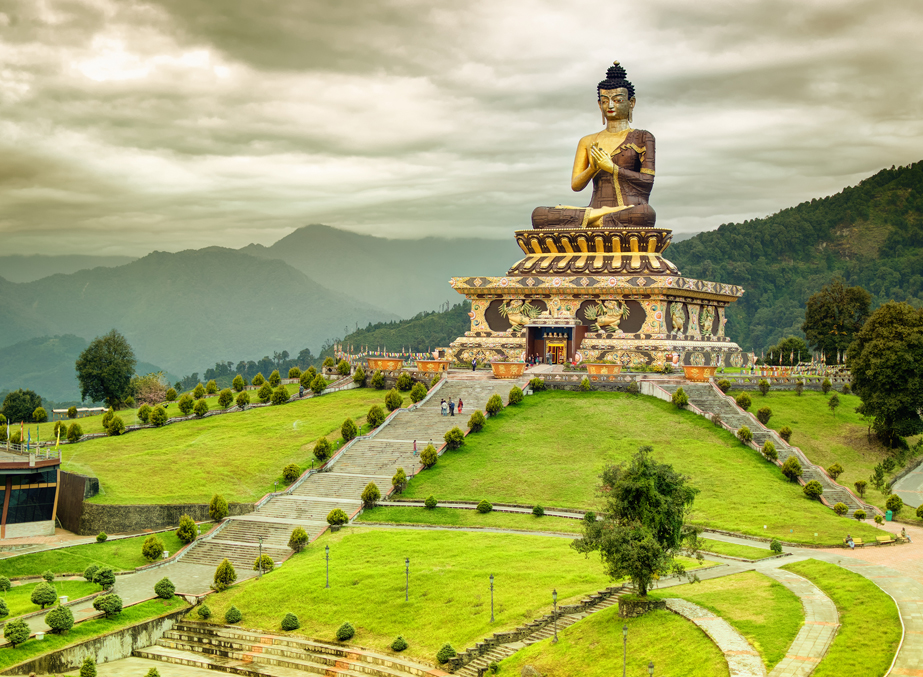 Just 26 km away from Namchi is another picturesque mountain town called Ravangla. The main attraction here is another giant statue of Gautama Buddha at Buddha Park also known as Tathagata Tsal. The trek to Maenam Hill from Ravangla is a must-do if you're visiting in April. Sweeping views of Kalimpong, Darjeeling and Bengal plains with the mighty peaks of the Kanchendzonga looming behind is worth the three-hour hike. Ravangla also hosts the Rabong Discovered Festival between 8th to 12th April, every year. The festival is a cultural extravaganza with traditional music, dances, handicrafts and plenty of delicious local food.
Attractive April in West Sikkim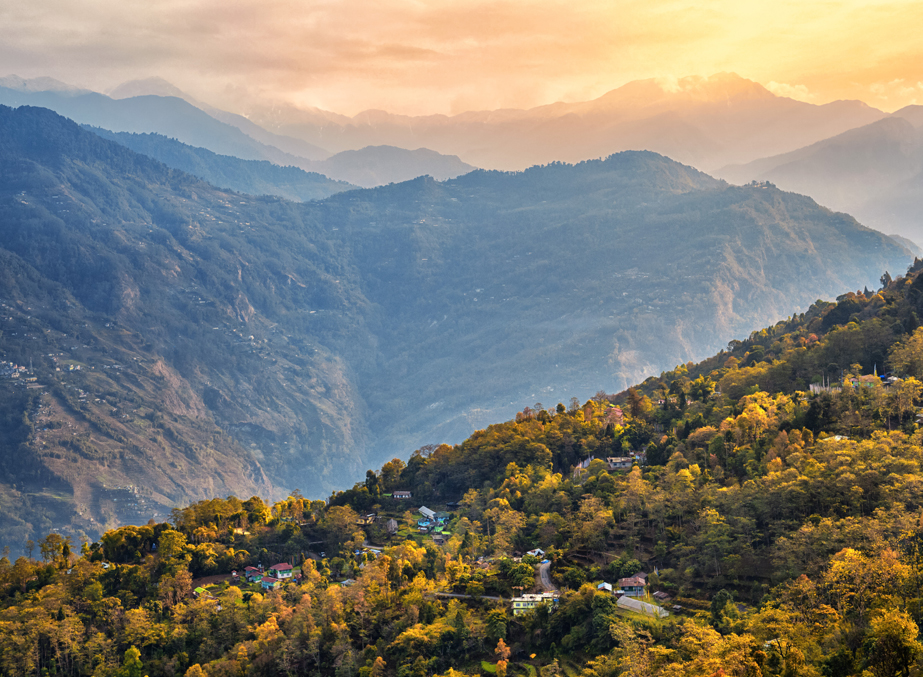 If a comprehensive Sikkim trip is what you have in mind then Pelling in West Sikkim has to be on your list. Located about 113 km from Gangtok and only 49 km away from Ravangla, Pelling, is a base for exploring some of the most important attractions in Sikkim. Pelling and its surrounding hills experience the loveliest weather conditions in April when temperatures range from 13°C to 23°C. The historic ruins of Rabdentse are just 9 km away from here. Rabdentse was established as the second capital of Sikkim by the Chogyal in the 17th century. A charming walk through a dense grove chestnut trees takes you to the dilapidated remains of the old palace and monastery, all covered in moss now. Hike up for another 2 km from here and you will reach the Pemayangtse Monastery. Founded by Gyalwa Chenpo in 1705, it is one of the oldest and most important monasteries in Sikkim.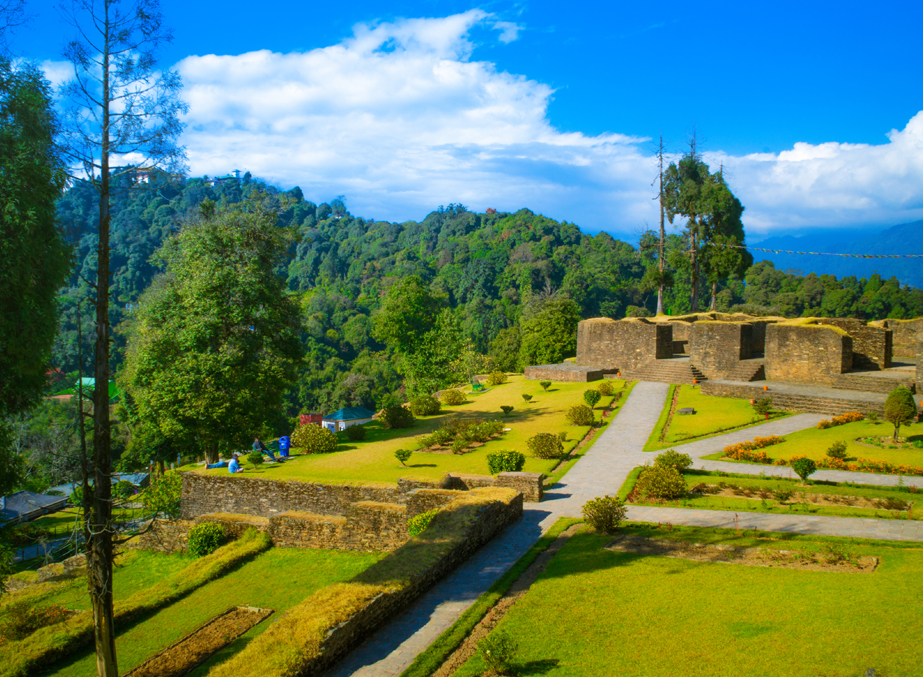 Sunny days, pleasant weather and flowers all around—April is definitely one of the best times to visit the Himalayan state of Sikkim.

Subscribe to us
Subscribe to our newsletter and stay updated

Request a call back
Our experts would love to create a package just for you!
Sikkim Travel Information at a Glance
Find the authentic information on how to plan a hassle free tour to Sikkim. Travalghar puts together for you relevant details on how to reach Sikkim along with information on different means of transportation and the best time to visit. Also explore the different attractions and destinations in Sikkim with the help of our map, made easy for you to navigate.