Places to visit in Sikkim in November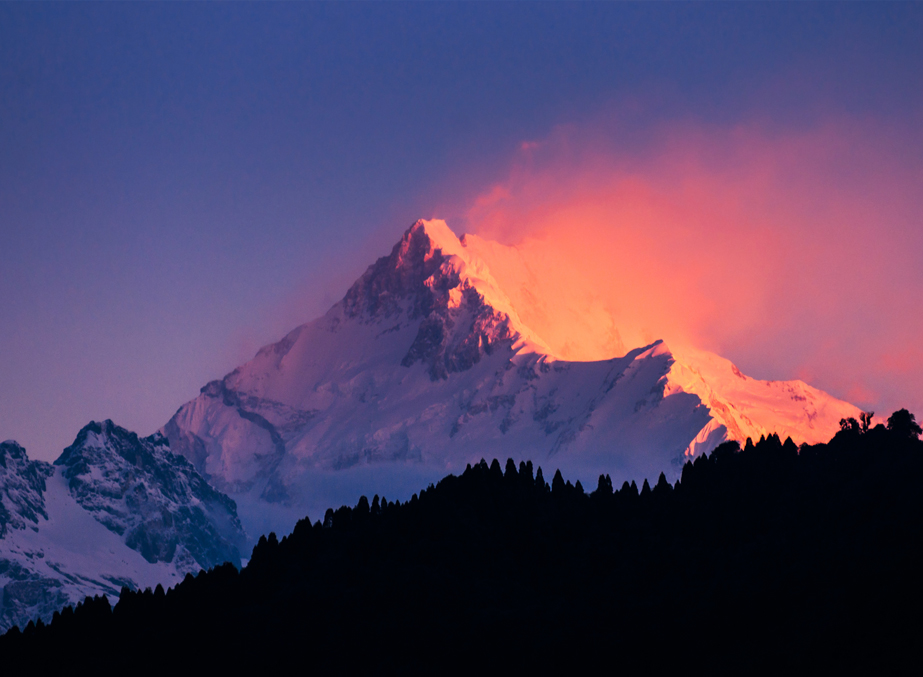 Sikkim, a gem of North-Eastern India remains evergreen throughout the year. With the passing time, tourist inflow in this state is booming. Where some backpack through it others come here for relaxation. It is an escape from one's mundane life. Power packed with beautiful valleys, delectable cuisine, gushing rivers, snow-laden mountains, fun locales and amazing markets, Sikkim is a must visit place in India. If you ever plan to Sikkim then just to tell you, November is considered to be one of the best months for exploring the state. Winter takes over it during this month. The lakes are frozen, snow shines on the mountain tops, a cool breeze blows and Sikkim turns into a fairyland. Hence, becomes a favourite destination for many to travel to in November. If you fall in this lot then here is a list of places to visit in Sikkim in November.
Suggested Read: Things To Do in Sikkim, Best Time To Visit Sikkim & How To Reach Sikkim
1. Lachen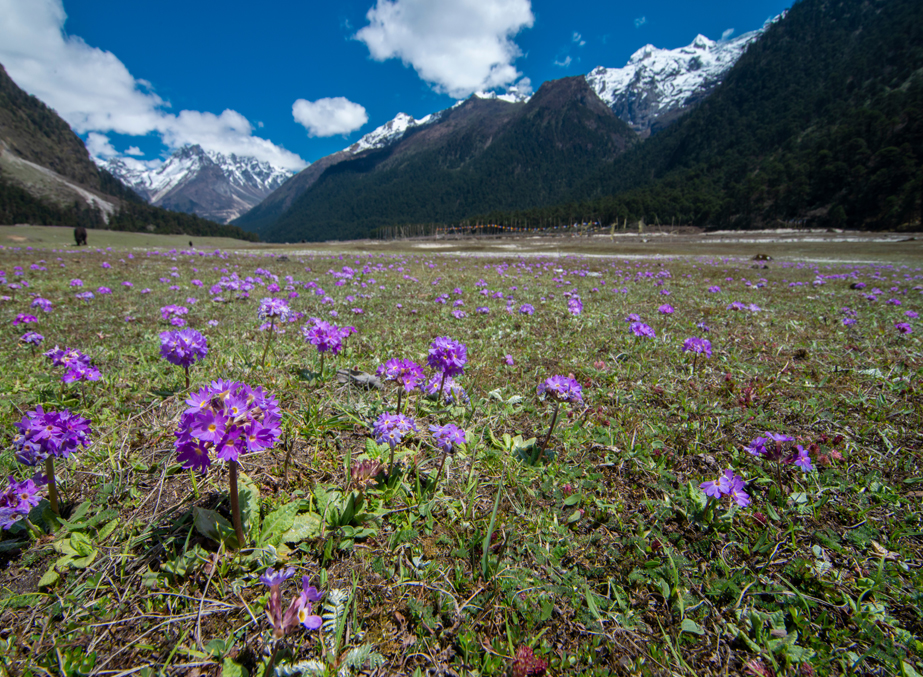 A popular town in the Northern Sikkim, Lachen is believed to be a favoured place by Buddhist pilgrims. Its noteworthy beauty and thick vegetation make it a great tourist destination. Despite being a well-known town, it is less crowded hence gives you air to breathe in peace. Talking about experiencing the local life here, it's quite vibrant and people are very friendly. Visiting in November makes it all the more exciting. Sitting in the balcony of your hotel, witnessing the grandeur of mountain peaks while sipping the local tea, sounds amazing?
2. Lachung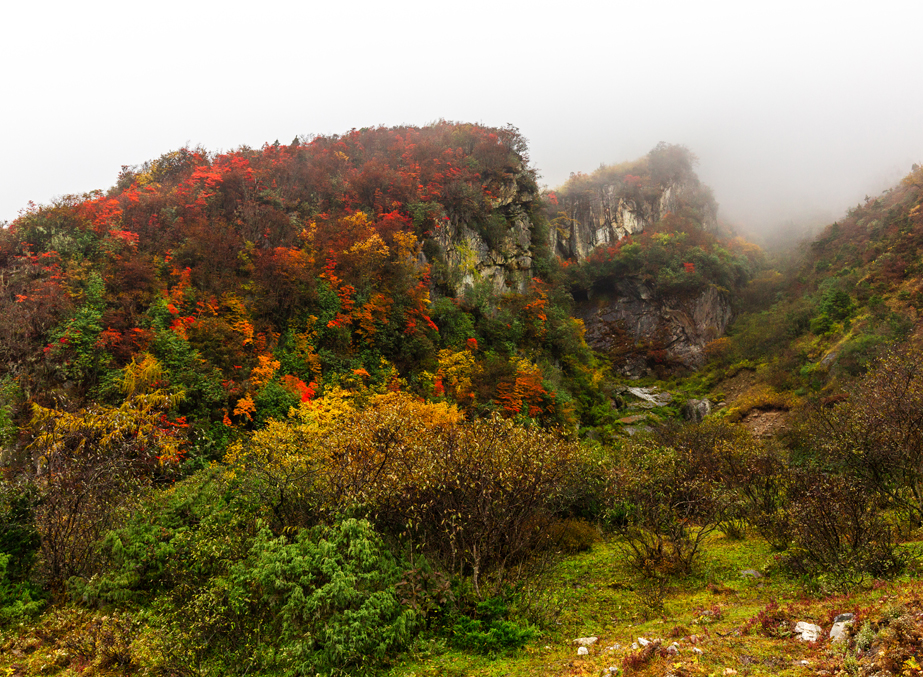 A famous landmark in Sikkim, Lachung is that one place which you cannot afford to miss. Gushing waterfalls, snowy peaks, beautiful nature trails, Lachung monastery, apple orchards and local cuisine offer you a pleasurable vacation. Another aspect that attracts tourists to this place is its handicrafts culture. You'll find warm blankets and rugs woven with loads of love and patience. Small Mountain as the name suggest is enveloped with a cover of huge mountains around it. The site is worthy enough to give you goosebumps.
3. Pelling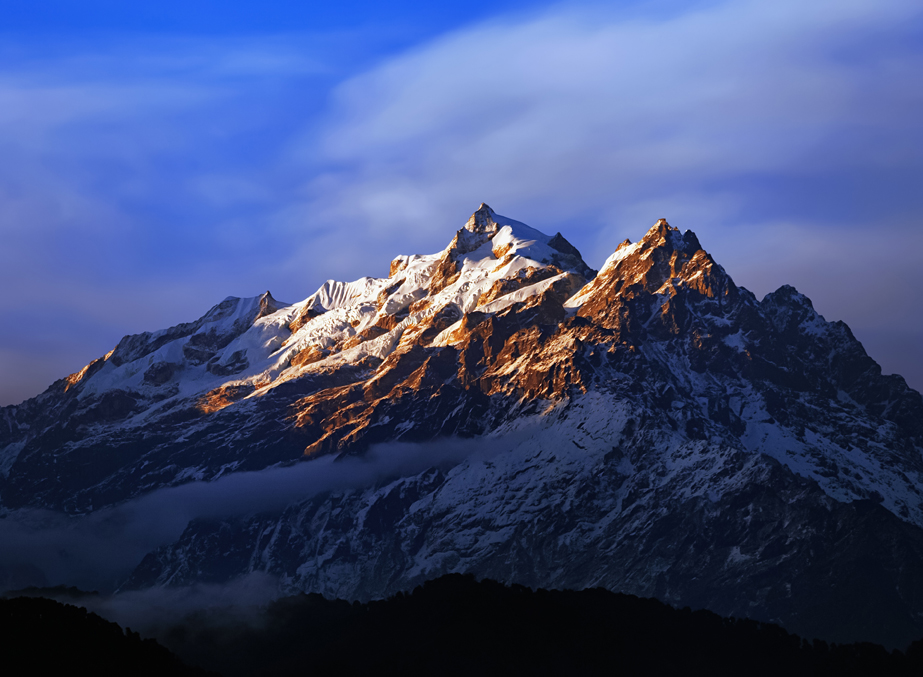 The spectacular town is home to two of the most iconic waterfalls of Sikkim. Khangchendzonga waterfall and Changey waterfall are yet other gems the state have been preserving since forever. Words fall short when it comes to describing the beauty of these falls. This tiny town is perfect for people who wish to explore places on foot. Irrespective of which season you choose to travel to Pelling in, you'll never be disappointed. Offering magnificent views, having great properties to stay at and lastly several sightseeing opportunities make it a great place for tourists.
4. Gangtok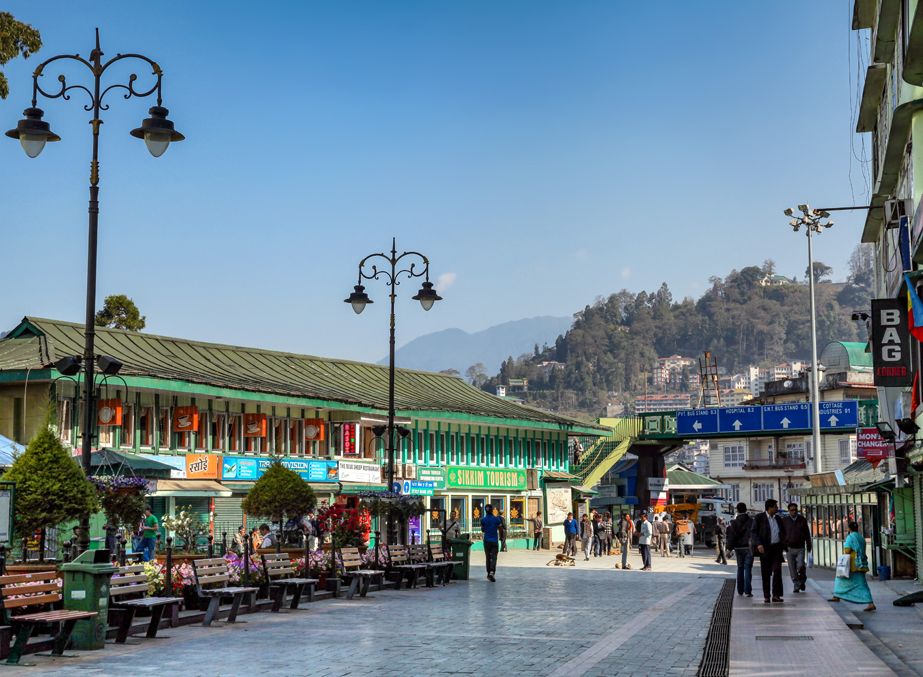 Undoubtedly the most visited place in Sikkim, it's capital city, Gangtok is the life of this north-eastern state. Everything from splendid monasteries, cable car rides, sparkling nightlife, hippy local markets, vibrant cafes, and tea gardens to amazing viewpoints justify the fact for why it is known as the heart of Sikkim. Wreathed in a sheet of clouds, Gangtok looks no less than a paradise during November. Here you'll find an amalgamation of several local cultures, making it a multi-cultural town.
5. Tsomgo Lake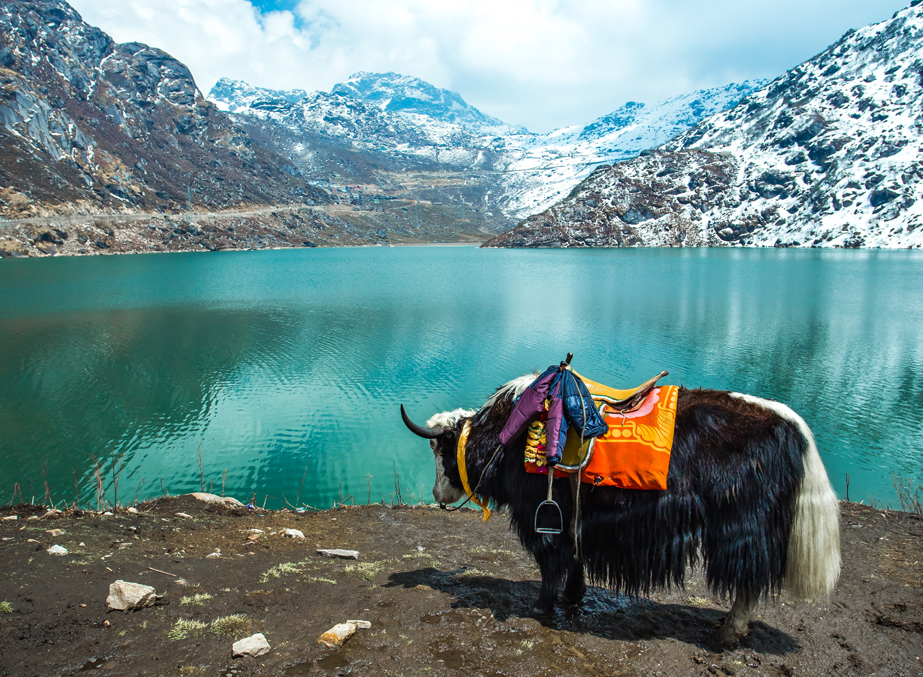 This enchanting frozen lake leaves you speechless with its alluring beauty. Located at an elevated level of 3753 m, Tsomgo or Changu Lake is the most favourite place of both the locals as well as the tourists. It starts freezing due to the dropping temperatures from November itself. You might find it half frozen if you visit the lake at the very beginning of this month. Existing in the shape of an egg, Tsomgo is a picturesque location so make sure your camera is on auto mode and you are capturing every bit of it.
6. Nathu La and Babha Mandir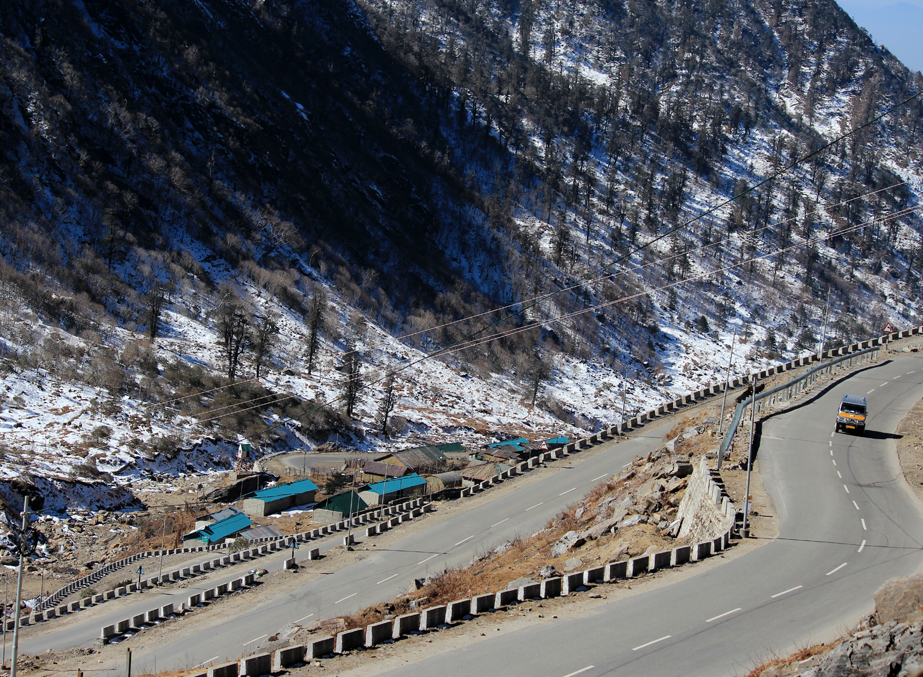 The Old Silk route between India and Tibet and a shrine dedicated to late sepoy Harbhajan Singh respectively are two places lying near Changu Lake. You can, therefore, combine them with your visit to the Tsomgo. The government never closes Nathu La for visitors even during the harsh winters. It depends on the snow level if exploring it is possible or not.
Talking about Baba Mandir, the place holds high beliefs among the tourists and locals. Harbhajan Ji's colleagues have reported that the former has come in their dreams several times to warn them about the upcoming dangers at the Indo-China border. In fact, it was he who told one of his fellow soldiers about the exact location of his body post-death. Isn't it a miracle?
7. Gurudongmar Lake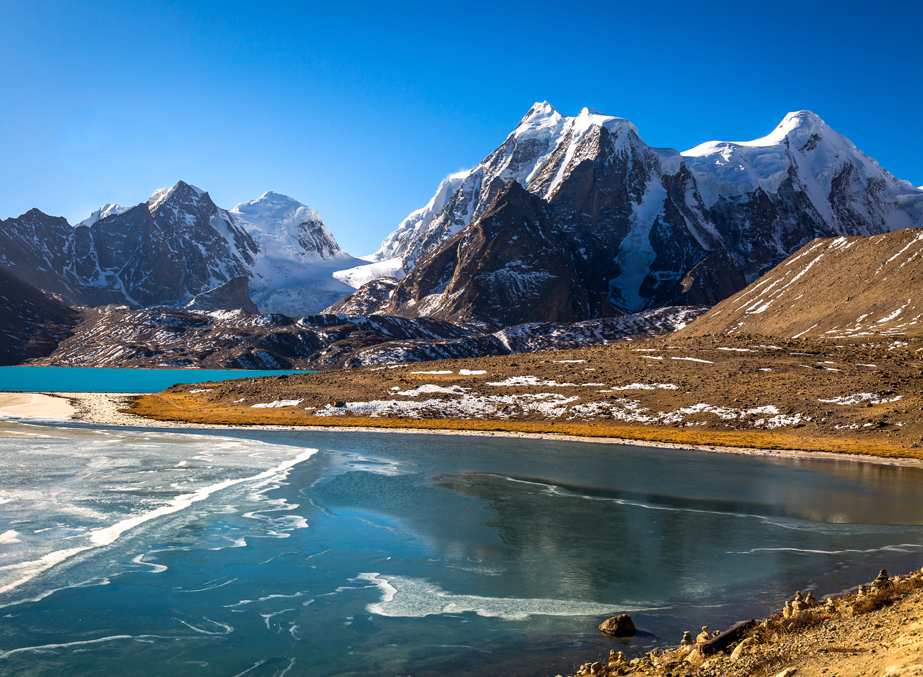 One of the highly suggested tourist places in Sikkim is Gurudongmar Lake which enjoys the title of one of the highest lakes in the world. Considered sacred by Hindus, Sikhs and Buddhists it is believed to bless the issueless couples with children. During the month of May, you'll find the lake wrapped in the arms of snow with white and shining mountains in the backdrop, which indeed is a scene to witness closely.
8. Yuksom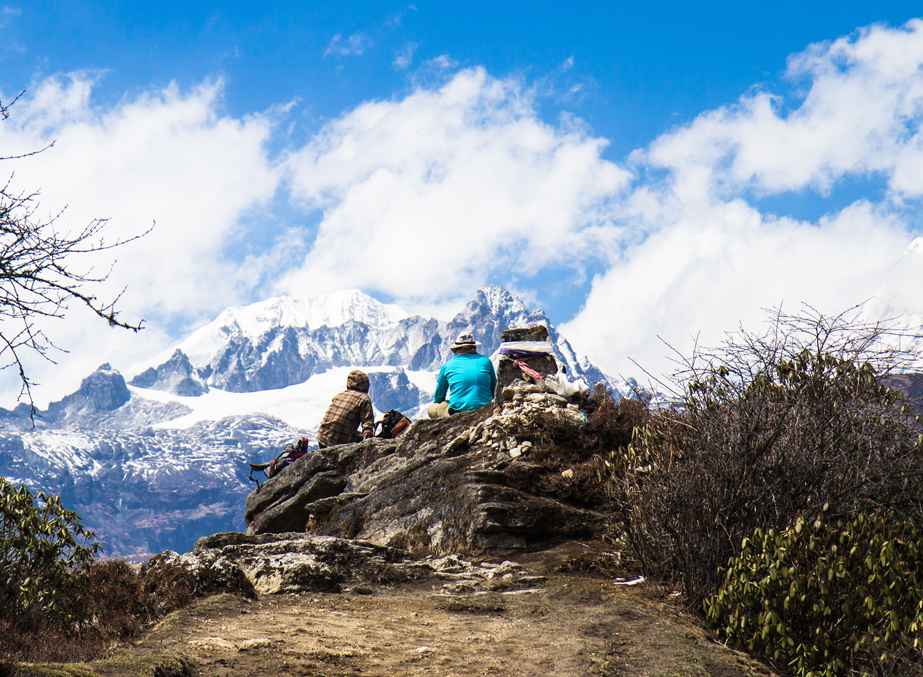 A small historical town in the corridors of a Western Sikkim, Yuksom is also known as the Gateway to the third highest mountain in the world i.e. Kanchenjunga. A comparatively offbeat place, the tiny hamlet is a carrier of peace and tranquillity. Hence, if you are looking to live away from the boisterous city life for some days, this place is best for you. Another quick fact, it was once the capital of Sikkim. Therefore is also a cultural centre of the state. Tashiding Monastery, Complex of Tashi Teenka, Khecheopalri Lake, Kartok monastery and Dubdi Monastery are a few interesting heritage places which you can explore while staying in Yuksom. November calls for chilly winters leading to doubling up the beauty of this place.
November here calls for fun! You'll have a snowy and non-snowy experience at the same time. As November marks a midway to winters, there are some places that receive snowfall during this month while others do not. Hence, you'll have a great time witnessing both scenes at the same place. Still waiting? Book your tickets for November now!

Subscribe to us
Subscribe to our newsletter and stay updated

Request a call back
Our experts would love to create a package just for you!
Sikkim Travel Information at a Glance
Find the authentic information on how to plan a hassle free tour to Sikkim. Travalghar puts together for you relevant details on how to reach Sikkim along with information on different means of transportation and the best time to visit. Also explore the different attractions and destinations in Sikkim with the help of our map, made easy for you to navigate.