Extreme Places in Sikkim
Towering peaks of the Himalayas, majestic views of the Mt. Kanchenjunga, diversified flora and fauna makes Sikkim a paradise for visitors, researchers, naturalists, mystery hunters and adventure junkies! However, just like every coin has two faces, this tiny yet mystical state also serves an abode to many of the hidden and enigmatic places in the entire country!
For all those adventure and thrill seekers, daredevils and mystery mongers, this North-Eastern state has an array of places that can either make them feel the top of the world, or can make them swallow their own breathes! And in case, the travel bug in you is pecking inside of you for something uncanny, it's time for you to visit this mysterious and extreme places in Sikkim listed below:
Suggested Read: Things To Do in Sikkim, How To Reach Sikkim & Best Time to Visit Sikkim
1. Zero Point: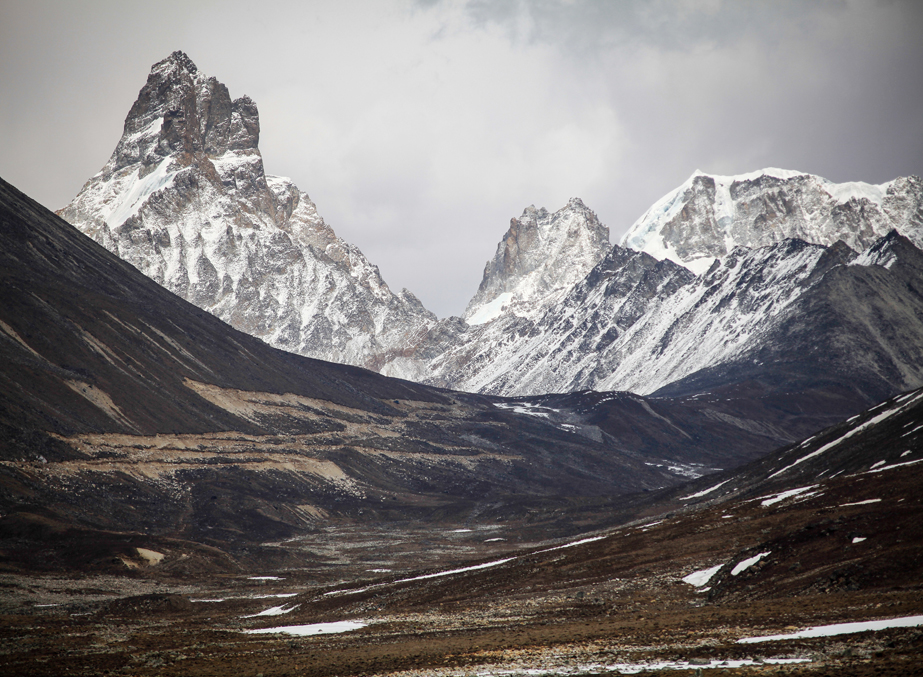 Wrapped with the magical charm of the pearl-white snow, Zero Point or Yumesamdong is the last outpost of civilization!Located around 15,300ft above the sea level, it is one such place on earth where time stands still and makes you shed away all the atrocities of life. With deep and serene valleys accompanied by only the whistles of the blowing wind, it is a mystical place that can evoke all your senses and make you rethink on the purpose of your life!
Owing to the close proximity to the Indo-China Border, foreign tourists are not allowed to visit this mystical place in Sikkim! However, Indian nationals can visit this stunning place only after acquiring a Protected Area Permit from the District Administrative Centre at Mangaon, at Sub-Divisional Magistrate Office, or at Gangtok Tourism Office.
2. Mount Katao: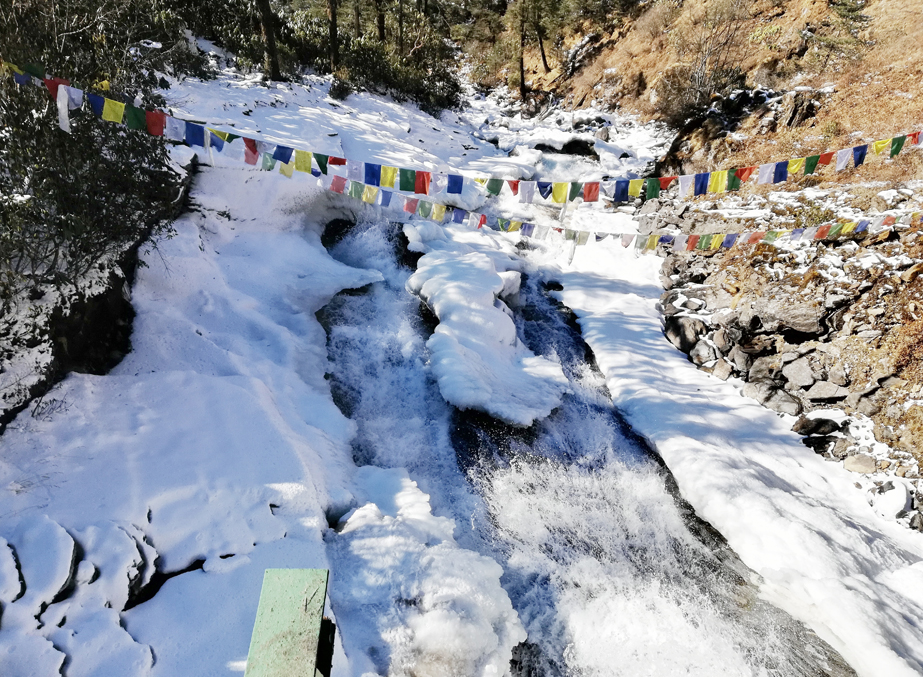 Around 28km from Lachung, Mount Katao is yet another extreme places in Sikkim! Considering its sensitive location, it is not included in any of the Sikkim tour packages, and can be visited at an additional cost. Visitors can avail a visit to this hidden destination along with Yumthang and hot water spring only through local tour operators.
However, to visit Mount Katao, one must get approval and permission from the Indian Military Forces posted in this region. Considering its closeness to the Indo-China Border, visitors must get the formalities done before they visit this fantasy land!
3. Yumthang Valley: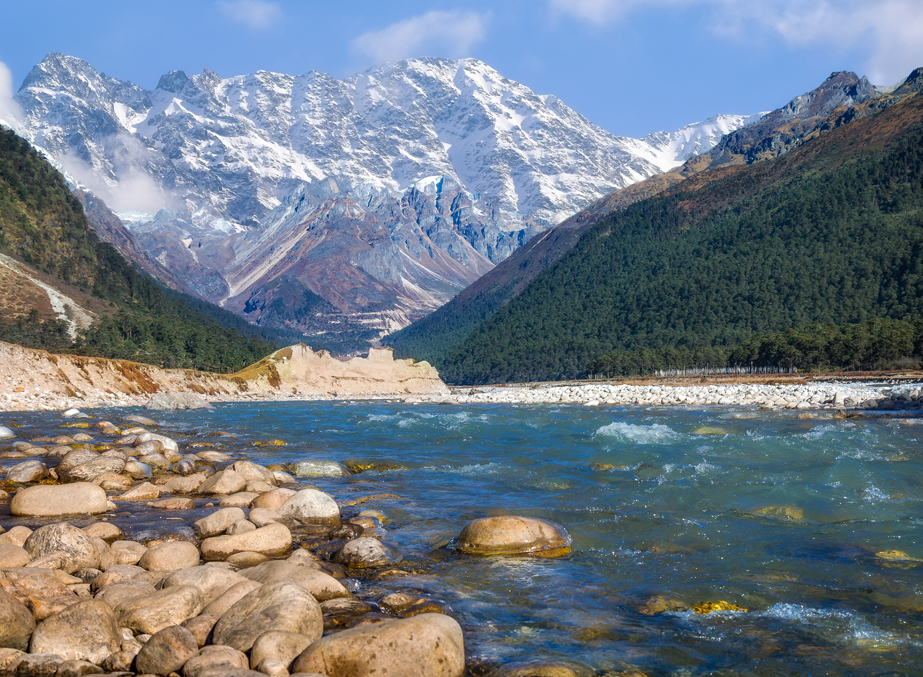 Also known as the 'Valley of Flowers', Yumthang Valley is among those extreme places in Sikkim that can be accessed only during a certain period of the year! Seated at a lofty height of 3,564m above the sea level, this picturesque valley is guarded by the towering Himalayas and can only be visited between the months of April to November.
Home to the verdant Shingba Rhododendron Sanctuary, it is a paradise for the nature lovers, botanist and environmentalists as well. Though located around 150km from Gangtok, it takes almost two days to reach this gorgeous valley as visibility decreases due to heavy fog since early evening.
4. Lachung: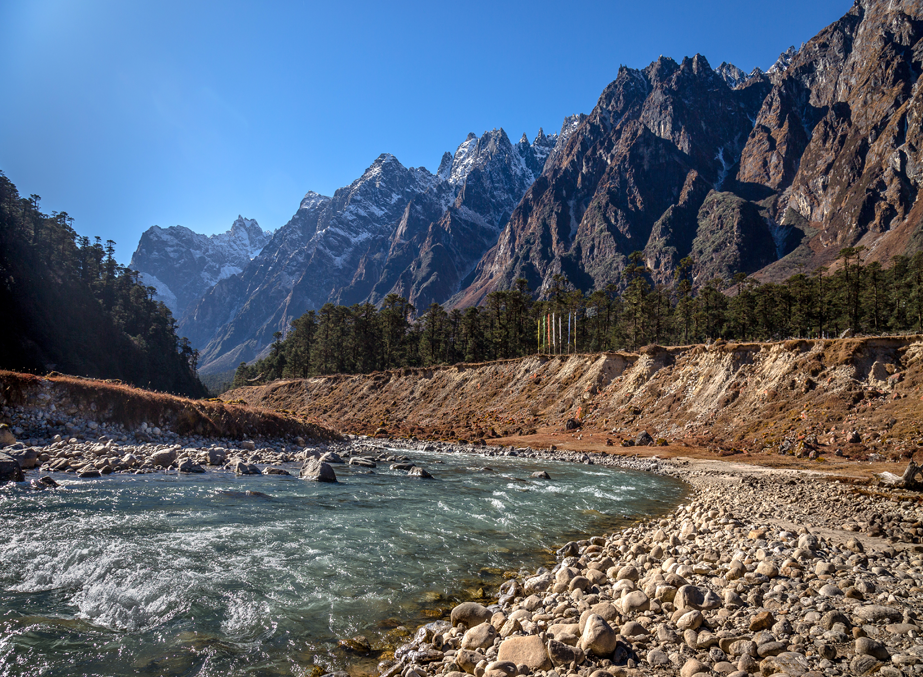 A quint hill station in the north-eastern corner of the state, Lachung is also among the extreme places in Sikkim! Flaunting its irresistible beauty at a staggering height of 9,600ft, all tourist access to this riverside village was seized by the Indian Government for a couple of decades.
However, the government has reopened tourist to this gorgeous state recently, and following the upliftment of this seizure, Lachung has become a hotspot among the tourists. Though it is open to visitors, it cannot commute to this hill station during the months of June to September due to heavy snowfalls.
5. Dzongu: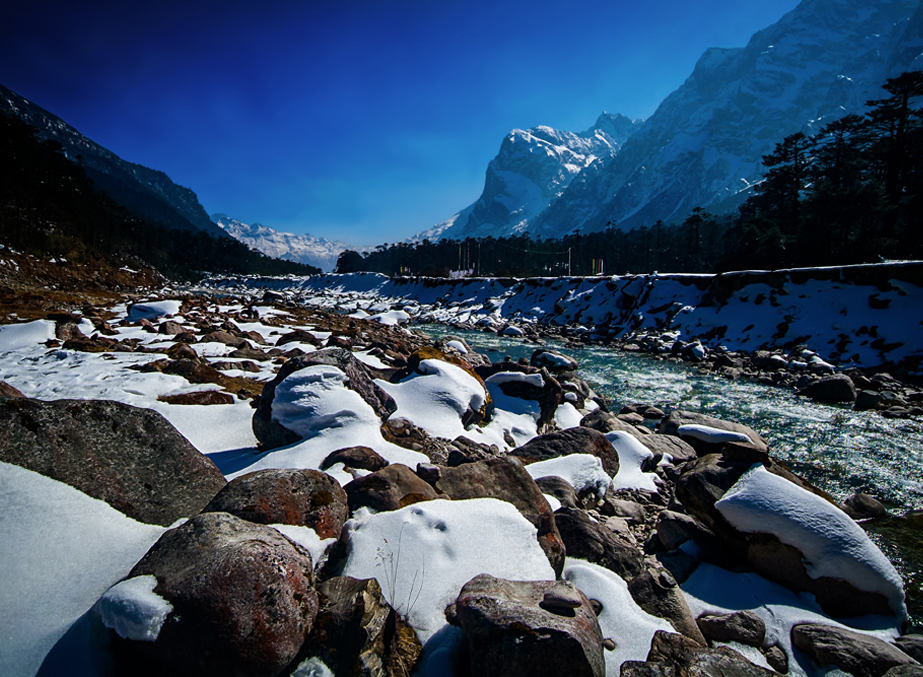 The official home to the indigenous Lepcha population, Dzongu in North Sikkim is also among the extreme places in Sikkim! A triangular-shaped locale, it is bounded by the gurgling Teesta River, Thoulun Chu River and some of the Himalayan peaks.
Almost hidden from the rest of the world, Dzongu still holds its pristine beauty in the most alluring form and witnesses the least amount of tourists. The fact that a visitor requires permission from the Indian Government to visit Dzongu, makes it to this list of extreme places to visit in Sikkim.
6. Lachen: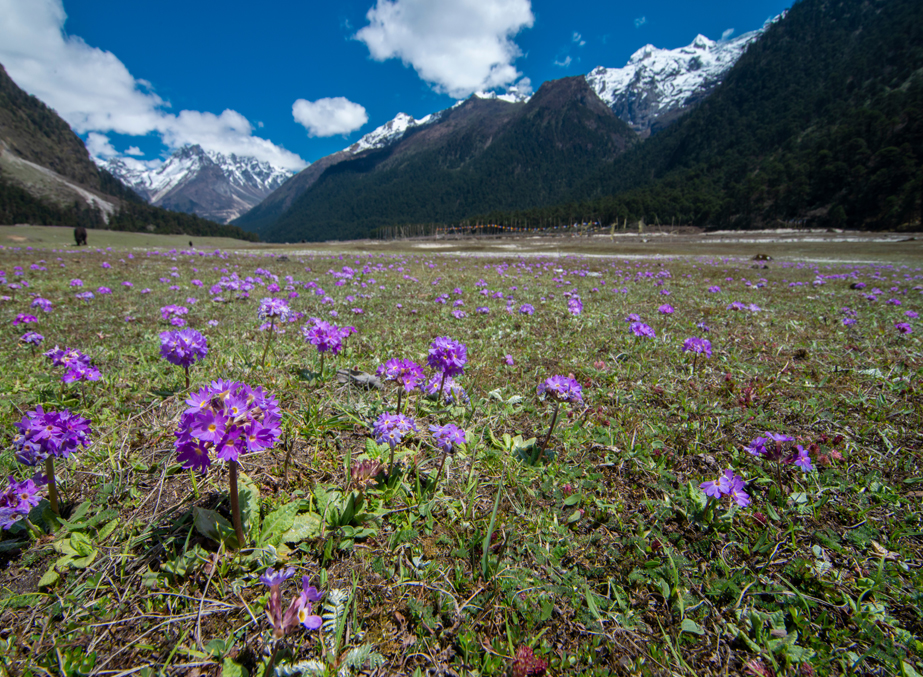 Home to the stunning Gurudongmar Lake, Lachen is embraced in the North Sikkim region. While it might be a shocker for many, but Gurudongmar Lake is the second highest altitude lake in India. Also, owing to it close proximity with neighboring countries, one need to attain Restricted Area Permit (RAP) before visiting this place.
One of the most remarkable thing about Lachen is that an annual Yak race called 'Thangu' is held by locals here. Visitors to Sikkim must jot this point in their tour itinerary; after all a yak race is not a usual event that can be witnessed anywhere else in India.
7. Mangan: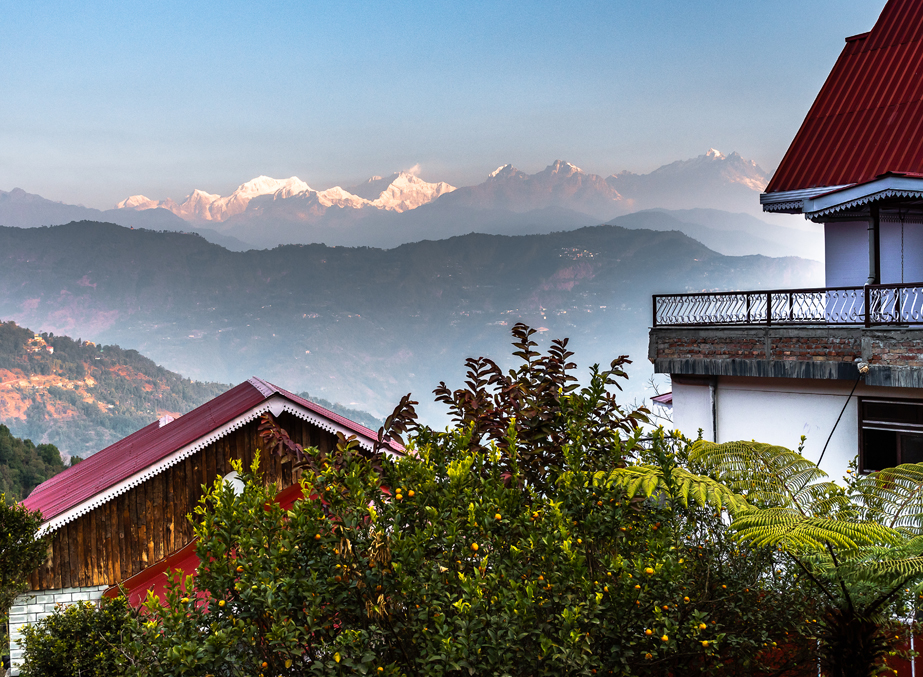 This lethargic town happens to be the capital of North Sikkim, and an exclusive offbeat destination in Sikkim that does not require any special permits. Mangan is your gateway to various other hidden places of Sikkim such as Yumthang, Katao, Chungthang, Lachung and Lachen.
What's really impressive about Mangan is that every year a three-day music festival is held here, where bands from the neighbouring regions participate with full vigour. Get ready to be smitten by amazing landscapes, enthralling nature and peaceful environs!
8. Chopta Valley: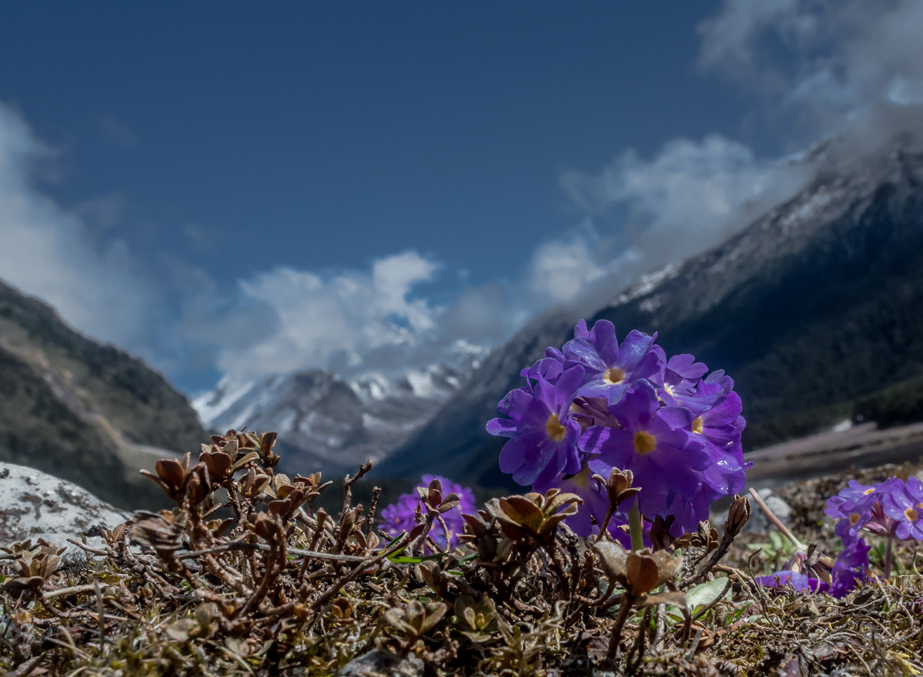 Undoubtedly one of the best treasures in the North Sikkim region, Chopta Valley is a must visit destination for the adventure seekers; especially the trekkers! The virgin appeal of this hidden place in Sikkim, its enthralling trails and challenging routes make this valley a much sought after hotspot for the expert as well as the amateur trekkers.
Accessible both in summers and winters, Chopta Valley is no less than a fantasy land! While in winters, it remains capped with thick blanket of snow, the advent of spring turns this place into a true riot of colours!
9. Green Lake: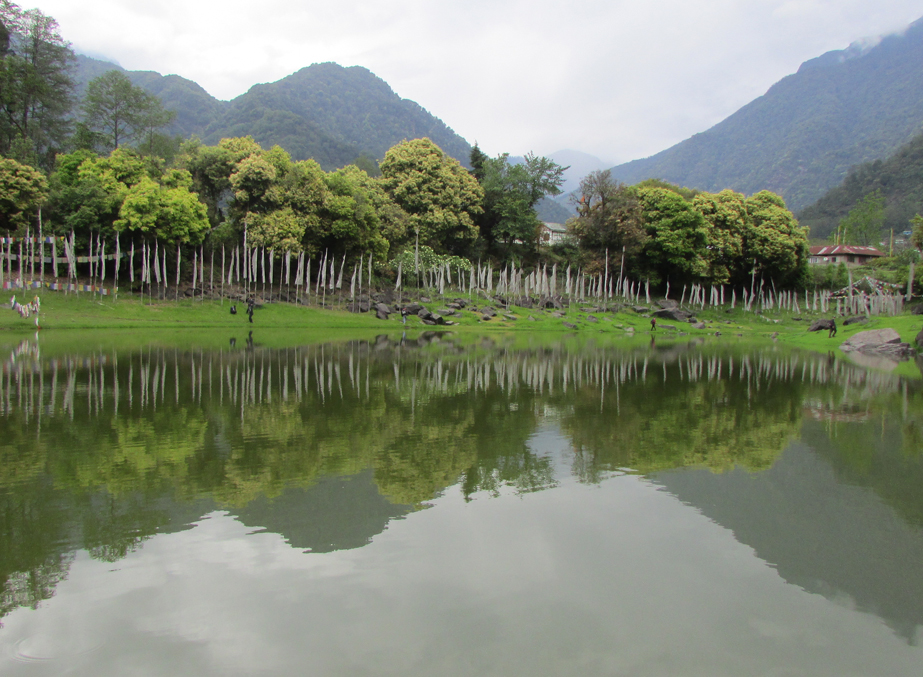 North Sikkim is a wonderland for travellers who are tired with the clichéd tourist destinations. Fabulous lakes, alarming mountain ranges and lush-green meadows makes ita paradise for visitors searchingthe virgin appeal and charm of natural!
Nestled in Lachen, Green Lake is one of the best hidden places in Sikkim that you just cannot miss visiting! Revel in the glory of the lofty mountains while embarking on an enthralling trek to this celestial lake. Challenge the tiresome trails, scale heights, hike through the fascinating slopes, and get to witness the heavenly beauty of the Green Lake as a reward to your daring excursion!
Suggested Read: Beautiful Lakes in Sikkim
10. Zuluk: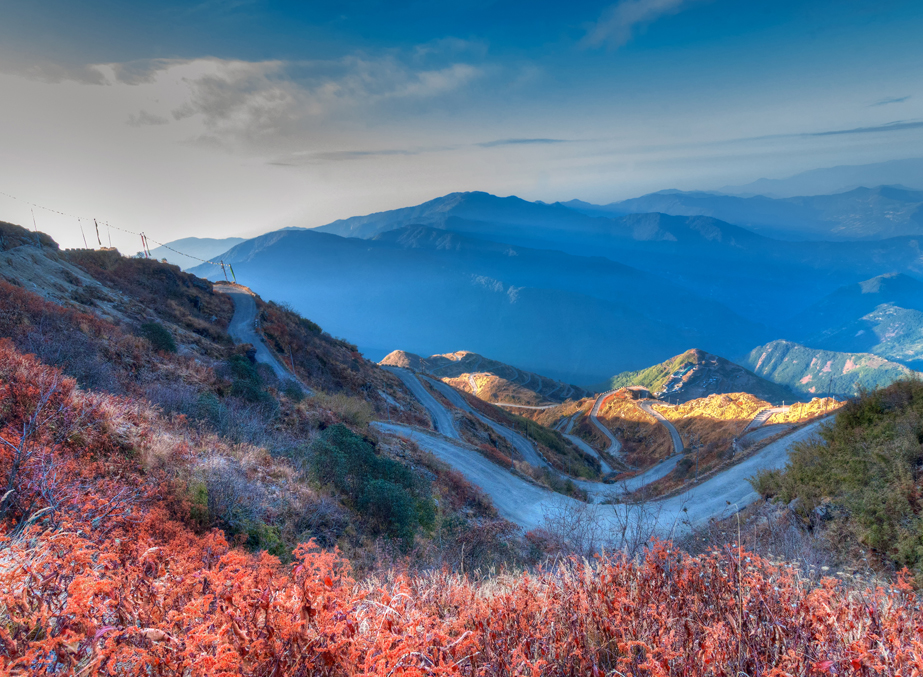 Once a transit point of the ancient Silk Route, this hilltop hamlet is known for offering one of the most enthralling driving experiences in Sikkim! Though most regions of state are adorned with twisty and equally tricky terrains, Zuluk in the Lower Himalayas steal the show with its 32 hair-pin bends!
Located at a height of 10,100ft above the sea level and around 90km from Gangtok, visitors need a special permit issued by Sikkim Tourism Board in order to visit this hilltop village. Also, as it is said that since the local government do not have a clear tourism policy for Zuluk, the permission constraint to this extreme place in Sikkim keeps on amending on timely basis!

Subscribe to us
Subscribe to our newsletter and stay updated

Request a call back
Our experts would love to create a package just for you!
Sikkim Travel Information at a Glance
Find the authentic information on how to plan a hassle free tour to Sikkim. Travalghar puts together for you relevant details on how to reach Sikkim along with information on different means of transportation and the best time to visit. Also explore the different attractions and destinations in Sikkim with the help of our map, made easy for you to navigate.