Things To Do In Sikkim In November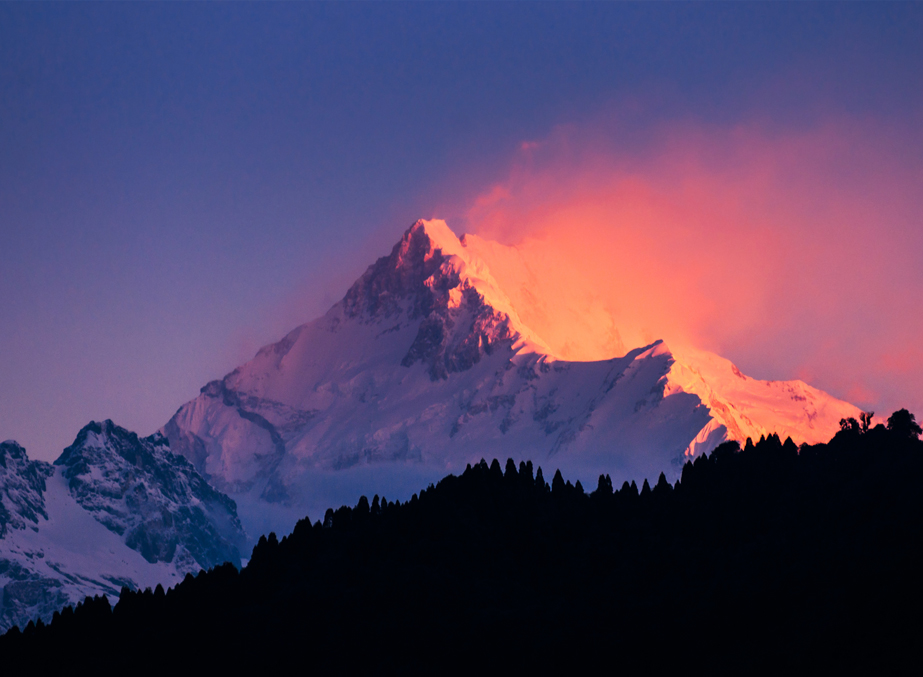 India is full of mesmerizing destinations that stretch across white sandy beaches, lofty mountains, and tranquil countryside. However, when it comes to picking up the best location to escape from the humdrum of city life, the great Himalayas are a quintessential holiday spot. The exuberant mountains covered with white-shiny snow, lush greenery, and exotic species of flora and fauna bring you closer to the Mother Nature. Besides, out of all the other places in gigantic mountains, Sikkim is one of the brilliant locations where tourists pay their call to explore the fascinating sides of nature and its wonders.
Encircled with three neighbouring countries, Sikkim is known as the second smallest state of India that holds the true magnificence of nature which comprises of a diversity of plants and animals, snowy mountain peaks, majestic trekking routes, high-altitude lakes, and spectacular waterfalls. Moreover, the precious monasteries and beautiful orchid nurseries of the place reflect people's belief in religion and the importance of nature.
Where there are a number of places to visit in Sikkim, there is a lot to do as well to make your experience indelible. Even though summers are considered the perfect time to pay your visit but winter season has a lot to offer to its tourists too. So, here are some amazing activities one can do if they are planning their expedition in the month of November.
1. Trekking for the adventure
Trekking into the lush green forest and scenic view is something every travelaholic should experience. As far as trekking in Sikkim is concerned, Goecha La Trek is known as one of the most spectacular treks and most romantic trails in the north-east Himalayas. This 90 km long trek will take you to an altitude of 16000 ft and passes through the wonderful meadows of Dzongri and Thansing, dense Rhododendron forest, the bottom of Mt Kanchenjunga, and gorgeous Samiti lake.
Another route available for adventurers is Yuksom- Dzongri trek that starts from the Dzongri in Kanchenjunga National Park and takes the trekkers across the snowy peaks of Tsokha. Also, walking at an altitude of 4170 m will leave you speechless as you come across splendid sceneries on the way.
2. Bungee jumping
Apart from other thrilling activities in Sikkim, Bungee jumping is one of the most daring activities which is all about the experience that brings your heart to your mouth. Falling from a great height is not an easy task even though complete precautions are taken, especially for people with the fear of height. Also, the person attempting the activity needs to be physically healthy to be able to participate in the same.
The most popular spot for bungee jumping is Singshore Bridge which is situated in the midway of Uttarey and Dentam. It is popular because it is the second highest suspension bridge in Asia and has become a hub of the activity after the approval of the authorities. Imagine how exciting it would be to jump from a height of 220 meters and screaming your heart out.
3. Cycle into the picturesque view
Sikkim is turning out to be one of the enormously growing destinations for mountain biking and cycling. This north-eastern range of the Himalayas offer the most thrilling trails for biking, making travellers soak into the splendour of hills and it's magical beauty. This adventure activity helps the tourists to encounter the insights of the Sikkimese culture and villages. Besides, cycling in this state is introduced newly and combines other activities as well such as sightseeing and trekking.
Mountain biking in Sikkim can be enjoyed by tourists throughout the year as there are a number of trails available as per the preference. Most of these trails include places like Gangtok, Phodong, Rumtek, Temi, Sang, Sirwani, and Rangpo.
4. A cable car ride in the scenic beauty
Visiting a hill station and not enjoying the ropeway might be a regretful choice. It gives you the chance to enjoy the picturesque landscape from a different angle. One of the must-do things in Sikkim is taking a ride on a prominent cable car in Gangtok which covers the distance of a kilometre starting from Deorali Bazar near Institute of Tibetology to Tashling near Secretariat.
Another option available for ropeway ride is Tsomgo Lake where the Tourist and Civil Aviation Department of Sikkim has recently inaugurated the highest altitude passenger ropeway. This ride can be pretty exciting because spotting the sceneries from the height of 14500 ft offers a thrilling experience to the tourists. Besides, this is now considered as one of the most amazing tourist attractions in Sikkim.
5. Hang gliding and paragliding
When it comes to thrill and adventure in Sikkim, you cannot afford to miss the experience of jumping off a high-altitude cliff and flying like a bird across the white shiny mountains. Paragliding and Hang gliding are the most adventurous activities you would take onto. In addition to it, gliding across the snow-capped peaks, green pastures, mighty mountains, and beautiful fields at an altitude of 2200 meters for about a half an hour would be outstanding for any adventure seeker.
The best thing about this adventure activity is that there is no requirement of professional training or experience because participants are allotted experienced and certified pilots for safety. Nonetheless, one needs to be physically fit, free of acrophobia, and needs to be under 90 kg. Furthermore, people who are afraid of flying at such a great height have another option known as a medium fly which takes you up to the height of 1400 ft for approximately 15 minutes.
6. Dip into the unwinding hot spring
November can be a bit freezing for some people. However, to beat the cold weather, there is this marvellous natural spring, called Yume Samdong Hot Spring, where people pay their call especially to forget about all their tiredness by dipping themselves into the hot water. This naturally formed Jacuzzi is divided into two pools giving a large space for people to rejuvenate.
Located at Donkia-la pass near Yumthang Villages, Yume Samdong Hot Spring is seen as one of the favourite spots for honeymooners. Moreover, this hot spring is believed to possess some healing powers making it an essential spot to be visited by every traveller.
Wrapping up
The starting of the winter season in the heavenly beauty of Sikkim can be invigorating for visitors. Therefore, start planning in advance so that you get to enjoy the best of everything because if you're seeking a picturesque treat, then Sikkim is a place for your next vacation.

Subscribe to us
Subscribe to our newsletter and stay updated

Request a call back
Our experts would love to create a package just for you!
Sikkim Travel Information at a Glance
Find the authentic information on how to plan a hassle free tour to Sikkim. Travalghar puts together for you relevant details on how to reach Sikkim along with information on different means of transportation and the best time to visit. Also explore the different attractions and destinations in Sikkim with the help of our map, made easy for you to navigate.