Things To Do In Monsoon: 7 Magical Experiences For One Ultimate Trip To Sikkim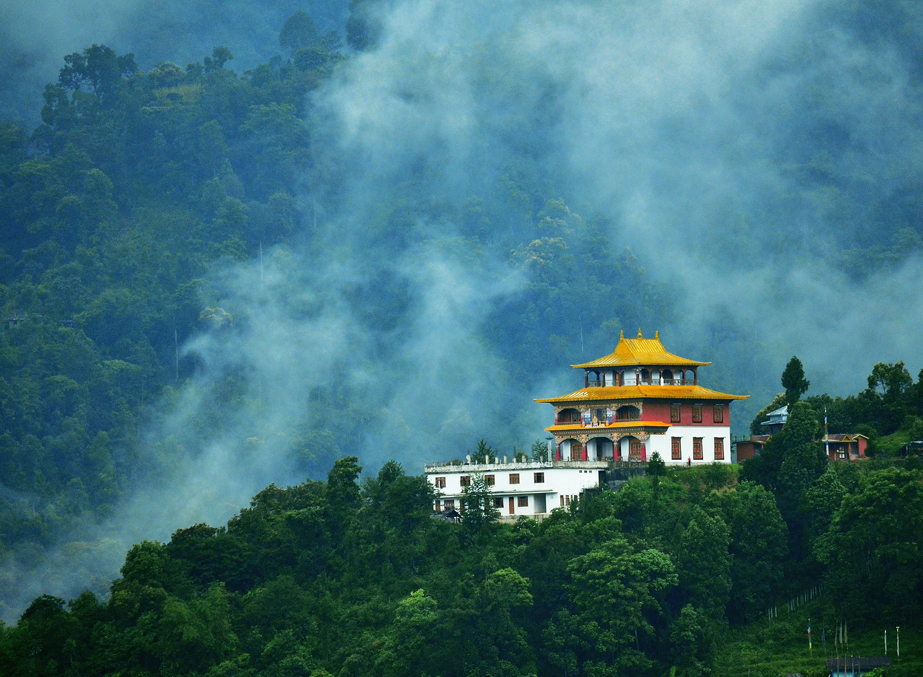 Monsoon! For all the craziness it infuses in the air, makes it the most enchanting season of India. While outdoors look super green and lush, everything around looks so clean & sharp. The drizzle along with all the haze and fluffy cloud balls floating around lures every traveller to step out and taste the wilderness. It's about time that the entire northeast, famed for its super green trials look incredibly beautiful. Sikkim in the northeast is a different place altogether.
With colours exploding all around, mild fragrance of wildflowers everywhere, and terrific views everywhere, Sikkim in monsoon is a perfect inviting prospect every travel enthusiast. Be it an adventure or a laid-back holiday, Sikkim's heavenly charm will leave you spellbound if you choose to explore in the rainy season
7 best things to do in Sikkim in monsoon, don't miss even a single experience!
1. Be a part of Tharpu Monsoon Festival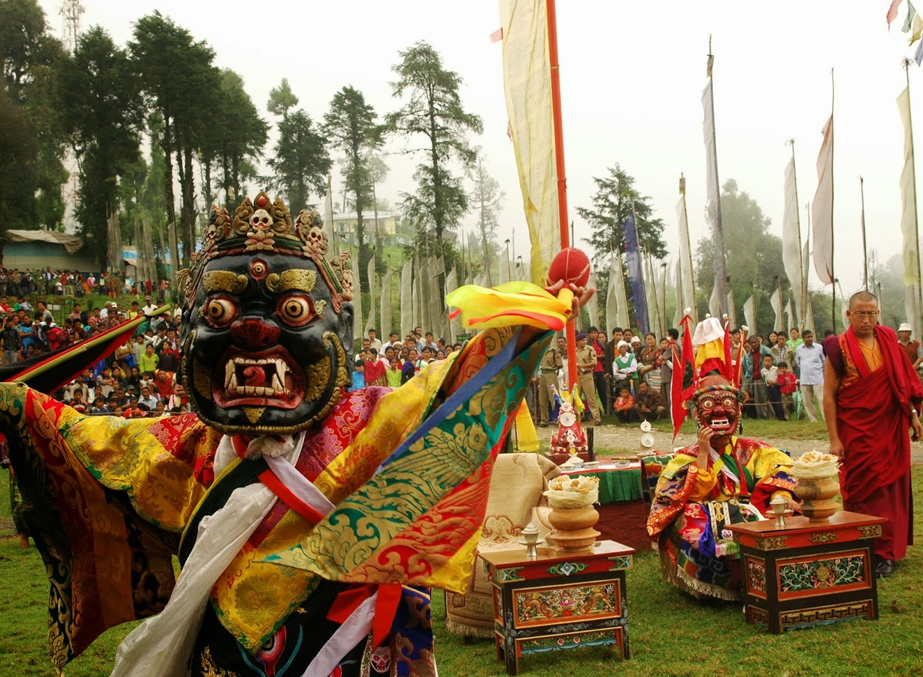 Every August, West Sikkim is immersed in festivity and joy and it is indeed a spectacle to behold. It's time for Tharpu Monsoon festival, and colours and festivities take centre stage. While traditional art and cultural programs make the primary attraction during August in Sikkim, nature's fervent charm leaves every traveller in awe of it. If you want to experience the best of Sikkim in Monsoon, then go for it! Tharpu Monsoon Festival adds to the charm of a memorable trip to Sikkim.
2.Take an enchanting yet thrilling drive to Nathula Pass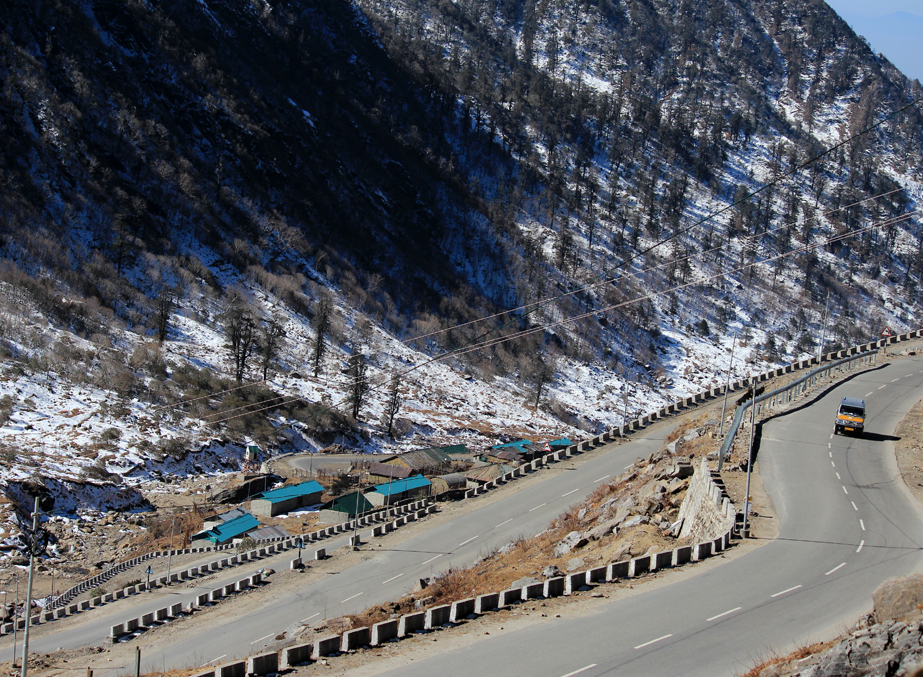 For all its awesomeness and splendid beauty around, Nathula Pass is a year around spot tucked in the rugged mountainous terrains of Sikkim. Everybody prefers to see the frozen Nathula Pass in winter – when this popular tourist attraction in Sikkim lies blanketed under the heap of snow, looking absolutely surreal. However, monsoon in Sikkim does some kind of magic to the mighty Nathula Pass and the surroundings get outrageously green, fresh, and so vibrant.
South and west Sikkim are deemed as the favourites for a lovely monsoon vacation in Sikkim. But a ride to Nathula Pass and Tsomgo Lake can be one of the most thrilling things you can experience in Sikkim in monsoon. It is usually not recommended to travellers to travel to this part of the country in monsoon because of landslide and accidents because of heavy rainfall, but we'd say, just give it a try! Of course, with caution.
3.Experience the riot of colours in Chopta Valley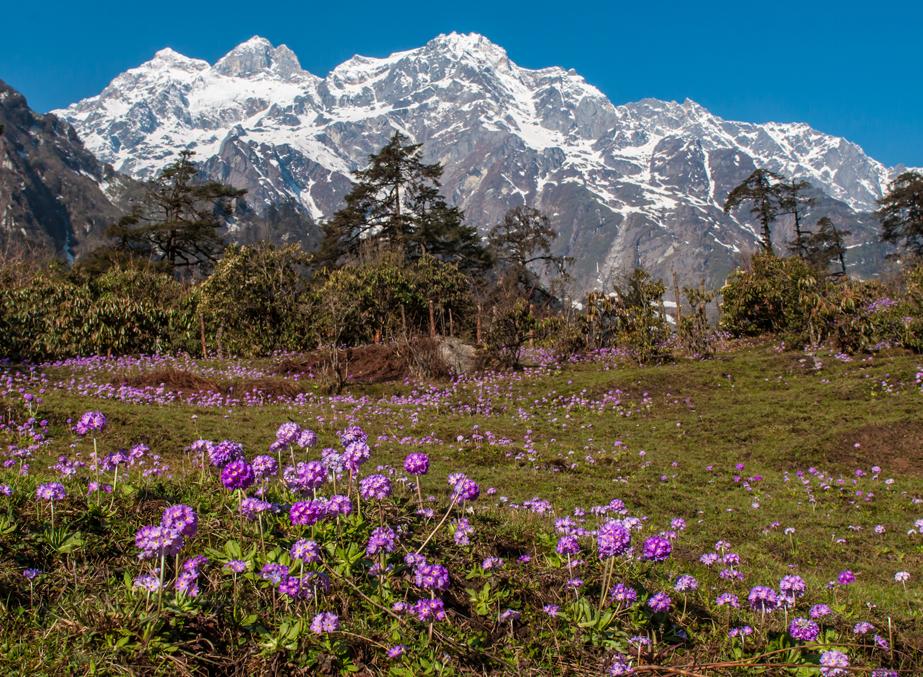 Chopta Valley in Lachen is the perfect reincarnation of heavens. The exotic valley perched at 4023 meters is a 7-8 hours drive from Gangtok. Summer and monsoon is the time when trekkers from around the world flock to the valley in pursuit of perfect adventures. Most travellers here club the Chopta Valley with Gurudongmar Lake – a sacred lake located just a few kilometres from Chopta, making the trip an exciting one.
Further, people also travel up to Tso Lhamo Lake located some 9 km from Gurudongmar. The lake is also reputed as the origin point of Teesta. For all the adventures, and sighting of exotic Himalayan wildlife, a trip to Chopta and beyond is a must
4. Invigorate your adventurous soul by heading to the Teesta River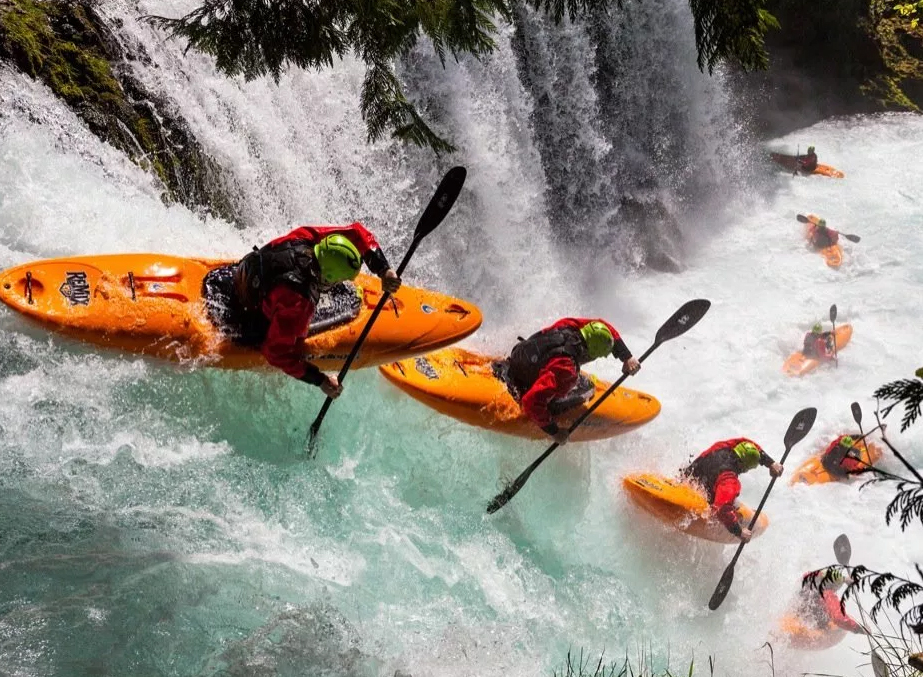 Teesta makes for an exciting tourist attraction in monsoon month when the river is in full cry. Adventure seekers head to Teesta to try white water rafting while nature seekers and honeymooners love to spend some moments of serenity by the lake. Teesta is definitely an attraction worth a watch in Sikkim during monsoon.
5. Explore the remote locales in Zuluk & Thambi View Point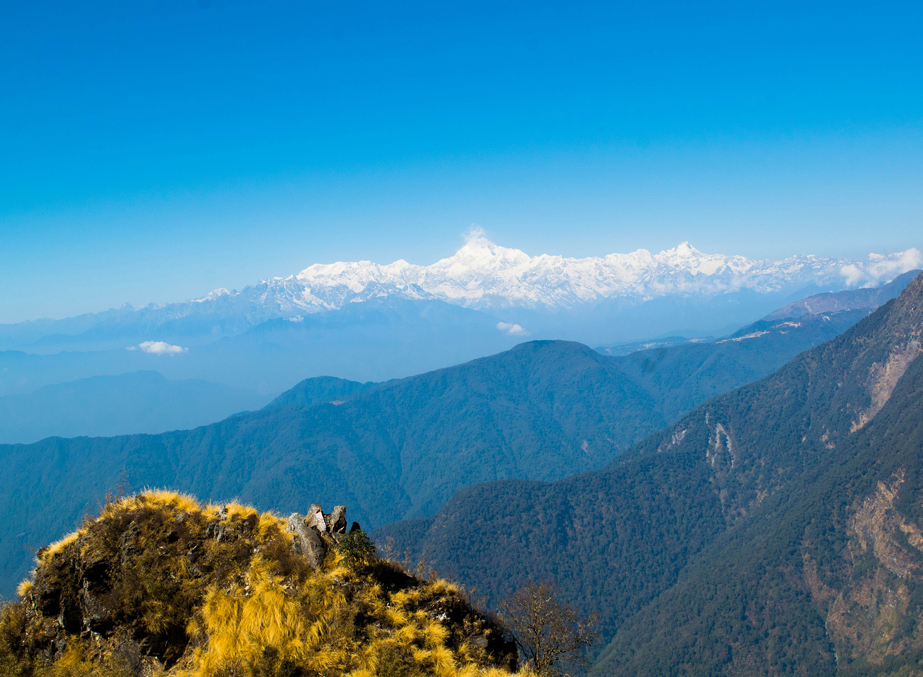 Sikkim, apart from all the exciting adventures and exotic nature around, is also famed for the miraculous views of Khangchendzonga Mastiff. Zuluk, along with Thambi View Point, at 11,200 feet above sea level is a remarkable place to be in Sikkim in monsoon. Separated by 18 km of treacherous route, Zuluk & Thambi View Point are such a soothing tourist attraction. Don't forget to catch the breathtaking sunrise view from the viewpoints. Also, inquire about the condition of the road properly before you leave.
6. Go camping at Chungthang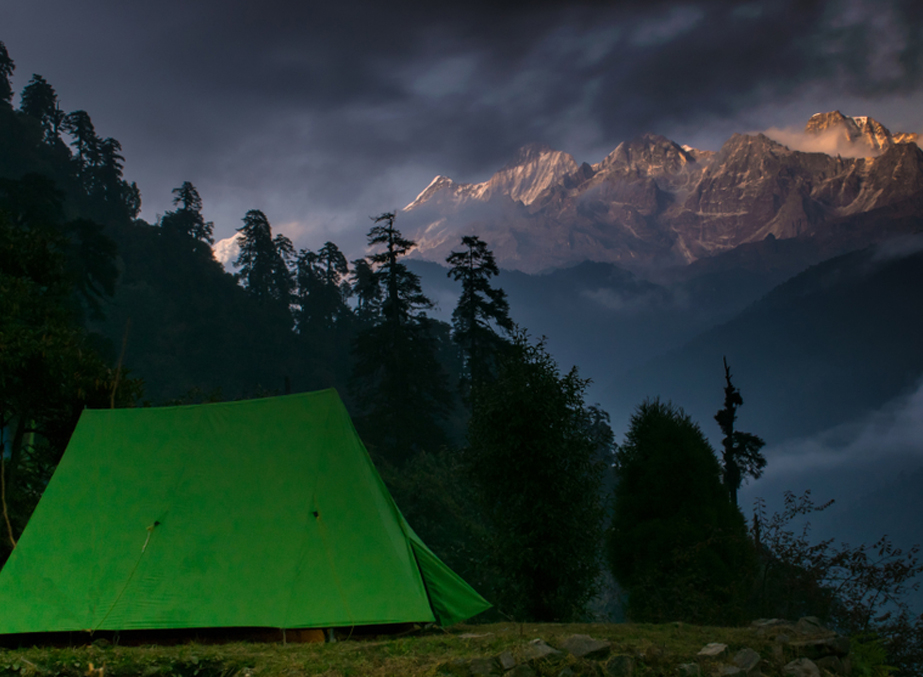 Chungthang serves as the popular base camp for all adventurers headed to Sikkim in monsoon. The beauty of this place is its magical location which offers a 360-degree view of the lofty peaks around. To experience the complete comfort of nature and bask in the vastness of magical mountains, a camping stint in Chungthang looks like a perfect idea.
The confluence of Lachen Chu and Lachung Chu – the two renowned rivers in Sikkim, make the setting just perfect for nature seekers to spend memorable times in Chungthang. Being a small town, there are a few shops in the Chungthang area along with plenty of nature to soak. Monsoon magic can be experienced at its best when you are camping in Chungthang. Gangtok to Chungthang is a 3-hour journey and the cities are 81 km apart.
7. Stay for a day in the wonderland of Namchi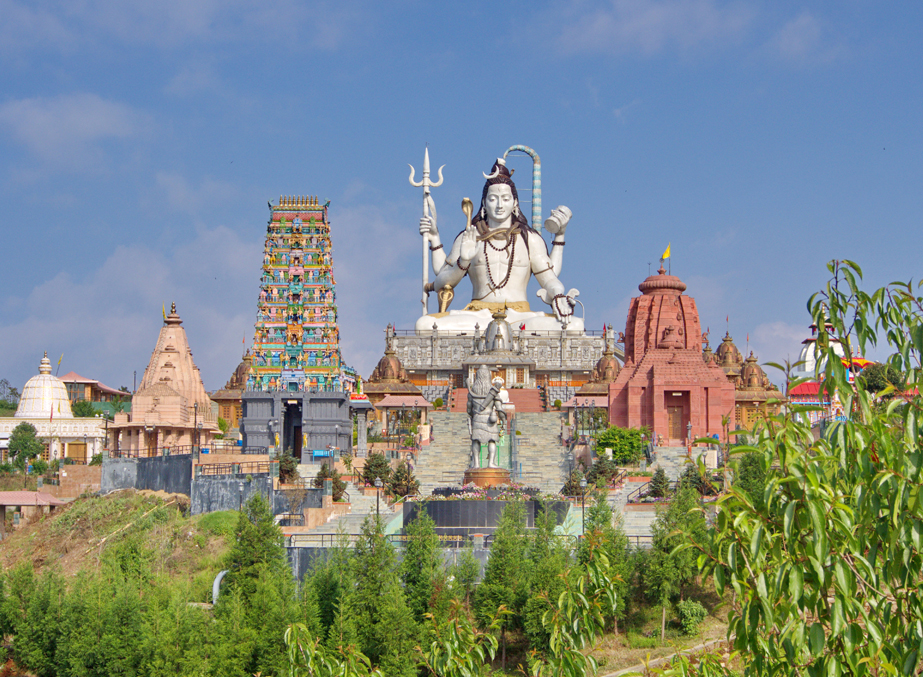 Endowed with exceptional nature around, Namchi is highly recommended for a cozy cabin stay. Namchi is blessed with fresh air which is fragmented with the aroma of lush flora. The beautiful sight of snow-capped mountains and the woodland mountain valleys adds to the scenery and makes it an important one among the places to see in Sikkim. 77 km from Jalpaiguri, Namchi is a floral paradise presenting the views of the majestic Khangchendzonga range from most of the local stays.
Caution: Roads in this part of Sikkim could be even worse. Make sure that you have an experienced person driving the vehicle.
Sikkim in monsoon is a dreamer's paradise. A place kept and conserved for avid seekers. Having said that, do your research well about all the aforementioned places and run a proper check on weather conditions and roads that are located especially in remote locations. Sikkim must be explored during rains!
Sikkim Experiences
07 Nights / 08Days

Gangtok Lachung Lachen Darjeeling Tour

Rs. 16000

Rs. 19200

07 Nights / 08Days

Gangtok Darjeeling Dooars Tour

Rs. 15000

Rs. 18000

08 Nights / 09Days

Kalimpong Gangtok Pelling Darjeeling Tour

Rs. 16700

Rs. 20000

10 Nights / 11Days

North Sikkim with Gangtok Pelling Darjeeling...

Rs. 22000

Rs. 26500

08 Nights / 09Days

Gangtok with Bhutan Tour

Rs. 29500

Rs. 35500

08 Nights / 09Days

Gangtok Zuluk Tour with North Sikkim

Rs. 19000

Rs. 22900
Popular Article
Places To Visit In Sikkim

Written by

Admin, May 28,2019

Places to visit in Gangtok

Written by

Admin, Apr 19,2019

Things To Do In Sikkim

Written by

Admin, May 28,2019

Sikkim Weather in December

Written by

Admin, Apr 30,2019

Places to visit in Ravangla

Written by

Admin, Apr 19,2019

Places to visit in Namchi

Written by

Admin, Apr 19,2019

Things to do in Gangtok

Written by

Admin, Apr 22,2019

Places To Visit In Sikkim During Winter

Written by

Admin, Apr 27,2019

Subscribe to us
Subscribe to our newsletter and stay updated

Request a call back
Our experts would love to create a package just for you!
Sikkim Travel Information at a Glance
Find the authentic information on how to plan a hassle free tour to Sikkim. Travalghar puts together for you relevant details on how to reach Sikkim along with information on different means of transportation and the best time to visit. Also explore the different attractions and destinations in Sikkim with the help of our map, made easy for you to navigate.