Things To Do In Sikkim In March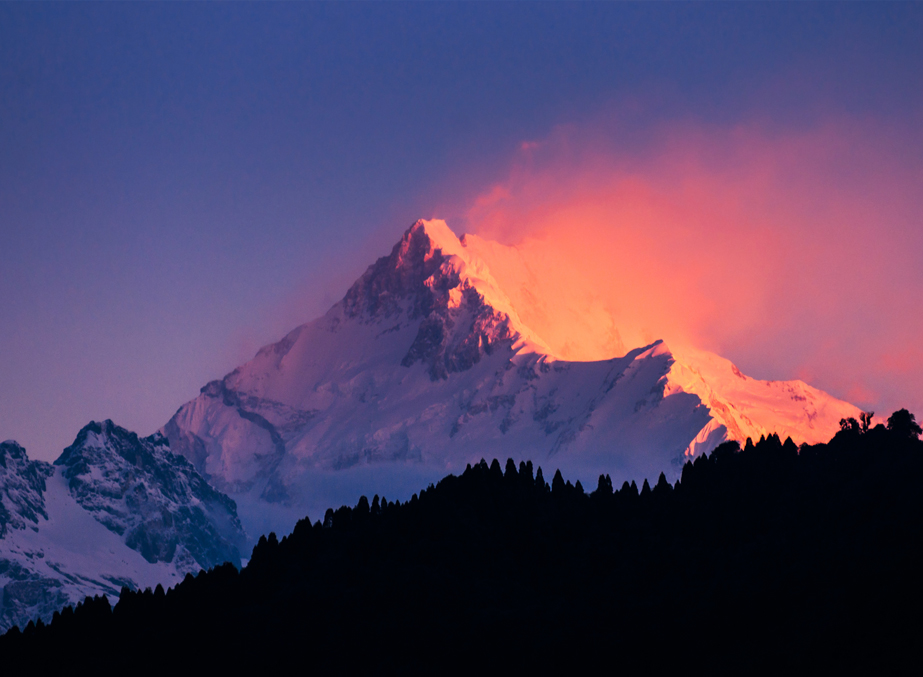 The seventh largest country across the world, India is a country of rich heritage, natural wonders, glorious history, and deep culture. India is the country for budget travellers as the lofty mountains, golden shiny beaches, crowded bazaars, and ancient palaces and temples make this place the land of diversity. Summer season can be pretty hard in India except for the great Himalayas which greet people with warmth. When it comes to the Himalayan ranges, Sikkim is the state which offers its visitors with jaw-dropping sceneries and the real beauty of mountains.
People visiting Sikkim come across an amalgamation of Tibetan and Hindu culture through ancient Buddhist Monasteries and Hindu temples. Besides, the snow-capped mountains, lush greenery, freezing rivers, and exotic species of flora and fauna all make Sikkim a wonderful spot for a vacation. The best part about this place is that it is the least populated state of India making it less crowded and unspoiled location for tourists to visit.
The marvellous beauty of this paradise can be enjoyed to the fullest via various activities. Along with adventure activities, there are a number of tranquillizing things one can do to obtain peace they have been seeking for. So, here are some soothing and must-do activities for tourists you are planning to visit the heavenly magnificence of Sikkim in the month of March.
1. See exotic species of animals and birds
Sikkim is all about greenery and dense forest that is home to a wide range of plants and animals. There are a few national parks and wildlife sanctuary which are renowned as primary tourists attractions because these forests are blessed with alpine variety. One of the most spectacular national parks is Kanchendzonga Biosphere reserve which is also counted among UNESCO World Heritage Sites. This wildlife reserve is spread across an area of 1784 sq km and comprised of approximately 550 species including Blood Pheasants, Impeyan Pheasants, Lammergeiers, eagles, Snow Pigeon, Satyr Tragopan, and Himalayan Griffon. Apart from that, animals like Himalayan Black, Blue Sheep, Himalayan Thar, Tibetan Wolf, Clouded Leopard, and much other majestic varieties.
What's more, Kewzing bird sanctuary is another option and a paradise for birdwatchers because the place is the house to around 200 variety of birds which include Scaly Laughingthrush, Satyr Tragopan, Sultan Tit, Fire-tailed Myzornis, Puff-throated Babbler, Cutia, and many others.
2. Enjoy a ropeway to encounter the speechless beauty
The ropeway is one of the must-do activities that provide visitors with an incredible landscape view of the amazing land. Gangtok cable car is the most popular which is 1 km long ride and takes about 20 minutes to reach the destination. To note, this ropeway charges Rs 50 per person and Rs 30 for kids and, for the camera, you might have to pay an extra amount of Rs 50.
As the other option and the most thrilling one, travellers should ride the highest altitude passenger ropeway of India at Tsomgo Lake which is situated at the height of 14500 ft above sea level. This ropeway was recently inaugurated by the authorities and, Also, the view from the cable car is fabulous with the fog, white shine mountain peaks, and the magical lake.
3. River Rafting for the thrill
Trekking and camping in the green pastures of Sikkim can be exciting but how about rafting in the challenging waves of freezing rivers? The thrilling experience of wearing a safety helmet, tightening the ropes of the life jacket, picking up a pair of oars, and taking your raft into the turbulent waves is indelible. As far as rafting in Sikkim is concerned, the icy cold water of Teesta is excellent and is made for both beginners and professionals. Apart from Teesta, river Rangit is a lot difficult as the challenge of the high waves is what only an expert can handle.
Sikkim is a magnificent site for people who are seeking adventure and rafting is one such intense activity that should be in the bucket list of every traveller. Moreover, the state has a range of difficulty making it an ideal place for first-timers as well as professionals.
4. Paragliding for the bird-view of the place
Imagine the amusement of flying like a bird amidst clouds and snow-capped mountains while coming across the astoundingly beautiful view of the great Himalayas. This is what paragliding in Sikkim feels like as the adrenaline rush one gets while jumping from a great height and flying with the use of paraglider is glorious. As a further matter, there is no need to have any experience or professional training to be the part of the activity because a trained and expert pilot is allotted to the passenger to handle the paraglider well and enjoy the flight with safety.
There are different levels of paragliding available in Sikkim as per the preference of the passenger. The easier one is known as 'Medium Fly' which takes the passenger up to 1400 meters of height and lasts for approximately 10 minutes, whereas, the difficult one is 'High Fly' which takes off at an altitude of 2,200 meters and is around 30 minutes long flight. Besides, a person who is thinking to take up the activity needs to be physically strong, free from acrophobia and should be under 90 kg of weight.
5. Biking into the mountain terrains
Sikkim is gaining popularity for its exciting mounting biking which is all about riding across the dramatic trails and encountering the stupendous terrain. Besides, it lets you soak into the magnificence of hills, prepossessing snow-covered mountains, and insights of Sikkimese local lifestyle. The best thing about biking is that the summer season is perfect to go for a ride into the towering mountains. Therefore, you should definitely not miss this thrilling activity.
Sikkim is full of exciting places; hence, there are a number of adventurous trails one can choose from. Most of these trails cover places like Gangtok, Rumtek, Rabong, Temi, Phodong, Namchi, Rangpo, and Sirwani.
Wrapping up
As one of the most popular holiday destinations of India, Sikkim is blessed with a lot one can expect. The pleasant weather, the charming mountains, picturesque beauty, and warm-hearted people sum up everything about Sikkim. Thus, plan your holiday so that you do not miss what is necessary for an unforgettable experience.

Subscribe to us
Subscribe to our newsletter and stay updated

Request a call back
Our experts would love to create a package just for you!
Sikkim Travel Information at a Glance
Find the authentic information on how to plan a hassle free tour to Sikkim. Travalghar puts together for you relevant details on how to reach Sikkim along with information on different means of transportation and the best time to visit. Also explore the different attractions and destinations in Sikkim with the help of our map, made easy for you to navigate.