Places to visit in Sikkim in June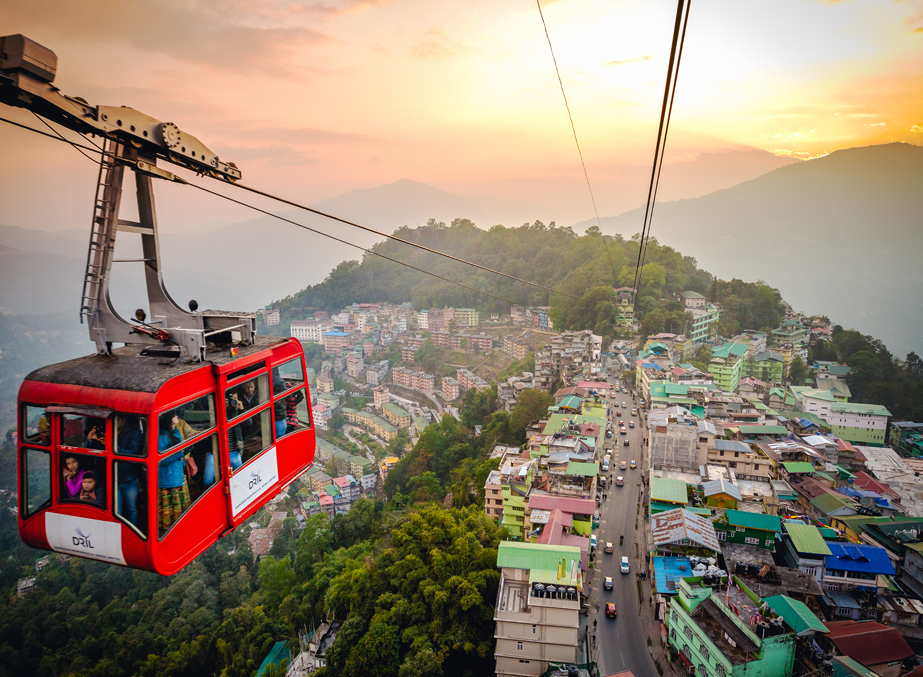 Talking about mountains and Sikkim isn't a part of that conversation? Ah! How is that possible? One of the most beautiful mountain states, Sikkim enjoys a favorable image when it comes to travelling to the former during any time of the year. Literally, choose any month to visit this land of magical beauty and you will not regret your decision. Every season shows different colours of Sikkim. When it comes to June, the weather is quite pleasant. It's a favourable summer month having those sunny vibes while looking all vibrant. With the sun shining above and flowers blooming below, June is considered to be one of the best seasons when you can trek and get the most enchanting views of the valleys. Also, touring in Sikkim can be done in 4 different parts i.e. East, West, North and South. If you have a good number of days in hand then you can explore each of these parts and if not then whatever you see will be enough for making you fall in love with this state.
Suggested Read: Best Time To Visit Sikkim, How To Reach Sikkim & Things To Do in Sikkim
To ease your travel plans we have provided you with a detailed list of places to visit in Sikkim in June below.
East Sikkim
1. Tsomgo Lake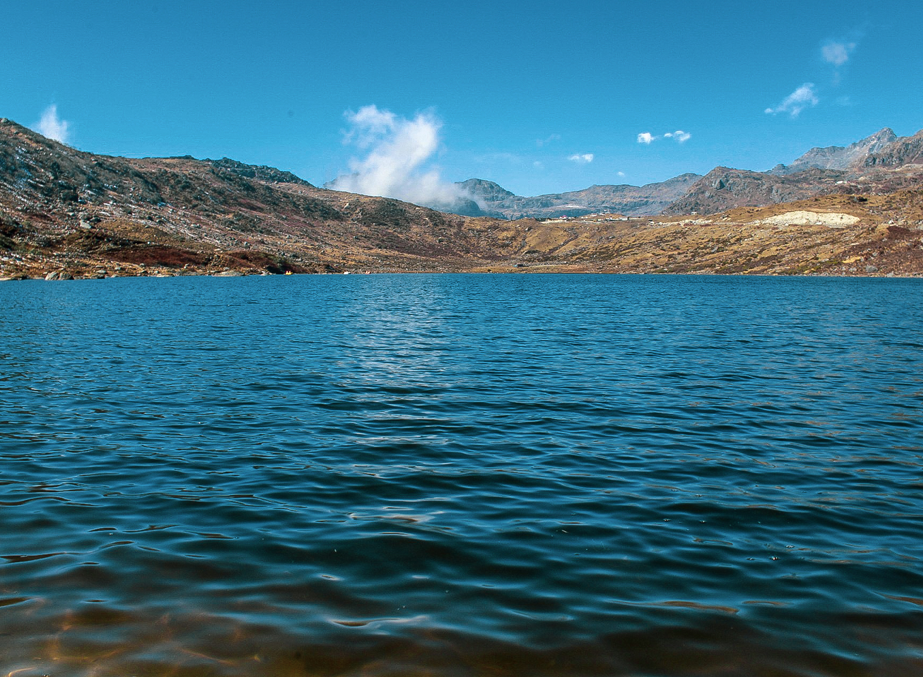 The enchanting Tsomgo or Changu Lake is a favourite stopover place for tourists. Where the lake remains frozen throughout the winters, June blesses it with a new life. The snow starts melting and the real side of the lake can now be seen. Settled in between the high held mountains the lake looks nothing short of heavenly.
2. Nathu La and Baba Harbhajan Temple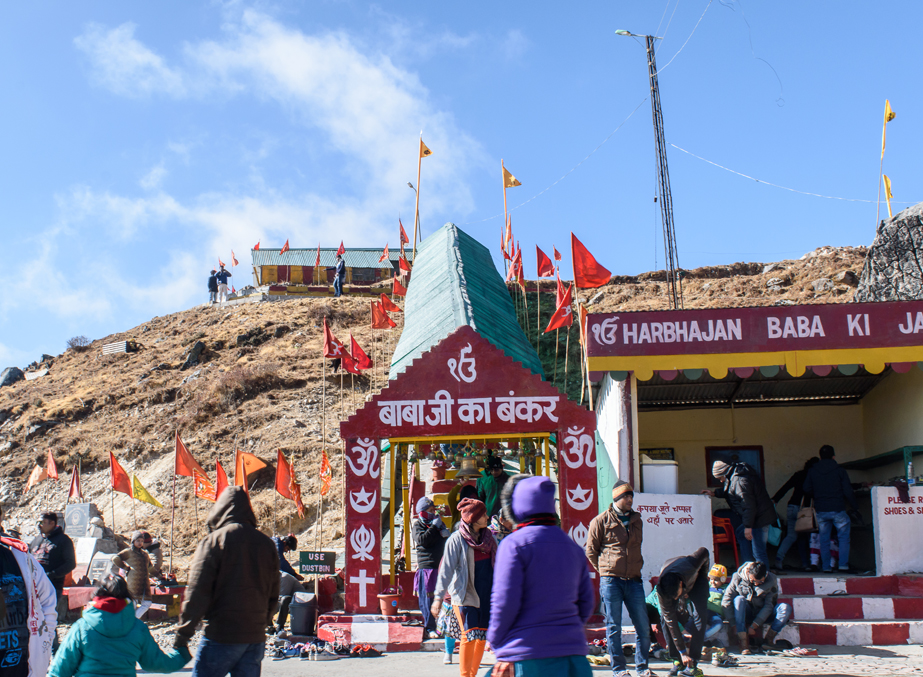 A major part of the Old Silk route between Tibet and India, Nathu La remains cold throughout the year. Covered under a sheet of clouds visiting here becomes comparatively bearable in June than the winter months. With a little snow and mountains around, the pass offers breathtaking views. You can visit Nathu La throughout the week except for Monday and Tuesday.
At a small distance for Nathu La is Baba Harbhajan Singh's temple, a sepoy who lost his life at a mere age of 22 while saving a rake of mules. It is told by Baba's colleagues that he still comes in their dreams to warn them about any abnormalities around the Indo-China border. So, when here, seek his blessing by visiting the shrine.
3. Zuluk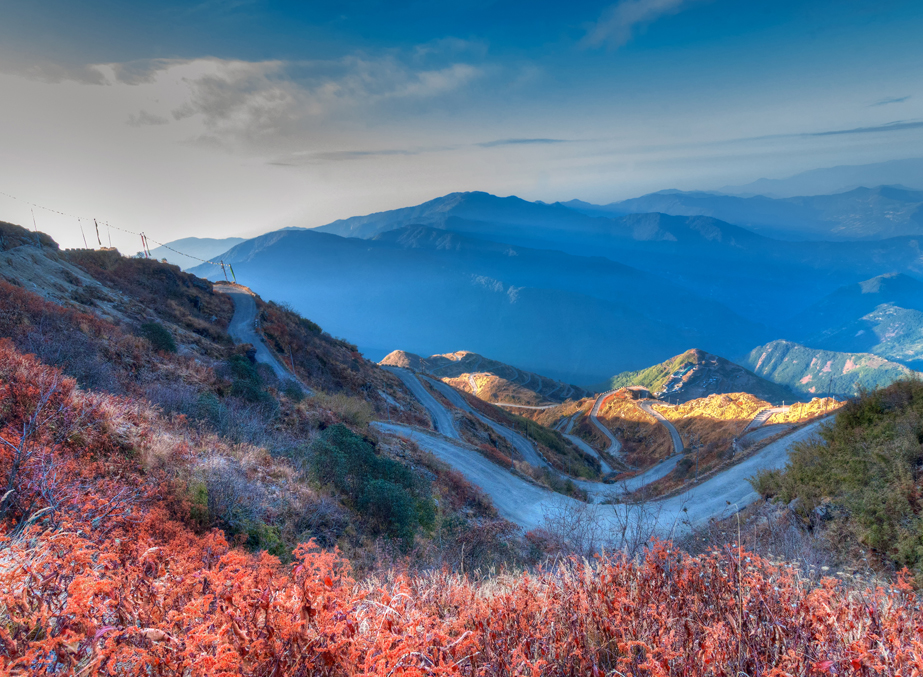 Located at a height of 10,000 feet above the sea level, Zuluk is that one gem which Sikkim has been breeding for years. A small village with the least tourist footfall, Zuluk is perfect for people escaping the boisterous city life. In fact, it's more offbeat hence suitable for backpackers too. This tiny hamlet has a wildlife sanctuary which is home to yaks, wild dogs, Himalayan bears, blood pheasant, snow pheasant, etc. Everyone rushes to touristy places, how about you rushing to a less explored one?
4. Gangtok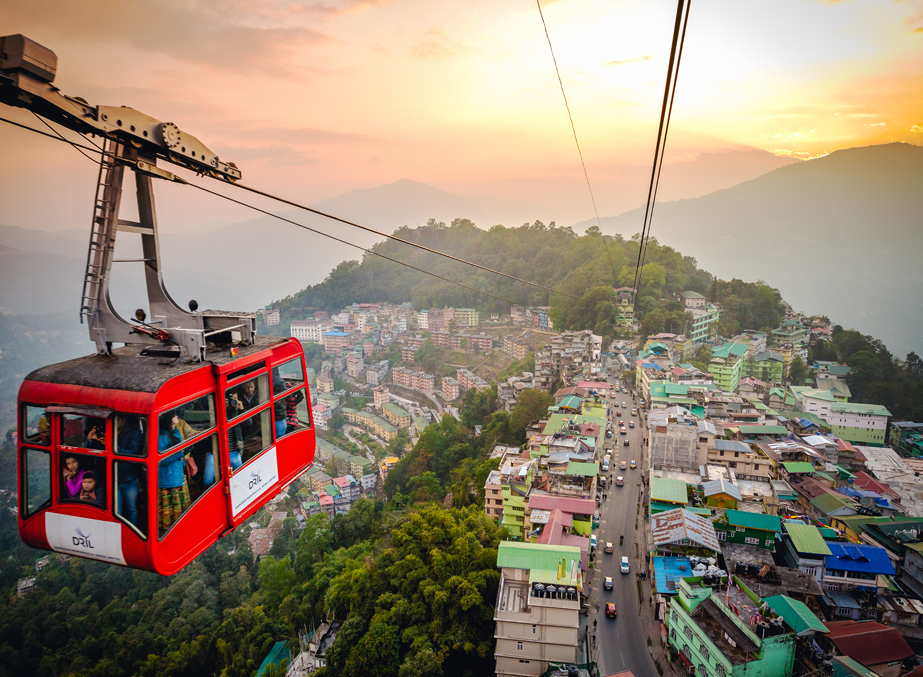 Last but not the least you can visit the life of Sikkim i.e. it's capital city, Gangtok. It is the busiest place in Sikkim and has the most facilities. Moreover, it's a base for several treks and path for visiting different valleys. Namgyal Institute of Tibetology, Bakthang Waterfall, Hanuman Tok, Tashi View, Enchey Monastery, Gangtok Ropeway, etc. are a few places you can tick off your touring list when in Gangtok.
West Sikkim
1. Kanchenjunga National Park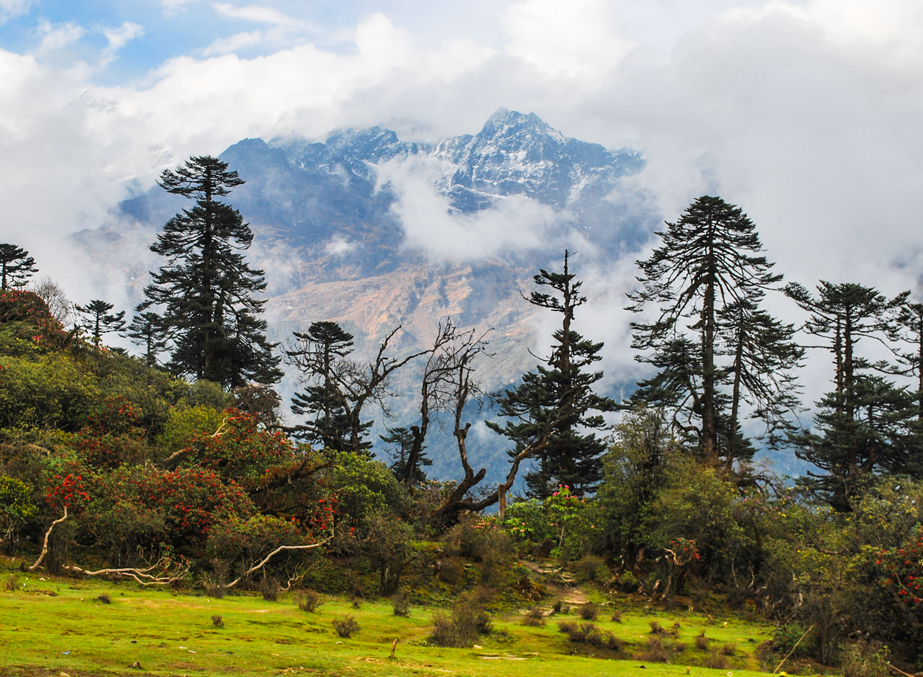 This part of Sikkim boasts of its exotic biodiversity. Teaming up with different species of flora and fauna, glacial lakes, rivers and extravagant forests, Kanchenjunga National Park was added in the list of UNESCO World Heritage Site in 2016. Owing to the ecstatic beauty of the place, it is perfect for wildlife buffs. You get to witness Leopards, Musk Deer, Red Panda, and several other animals in its territory. The park also features many trails that take you into the wild laps of nature.
2. Pelling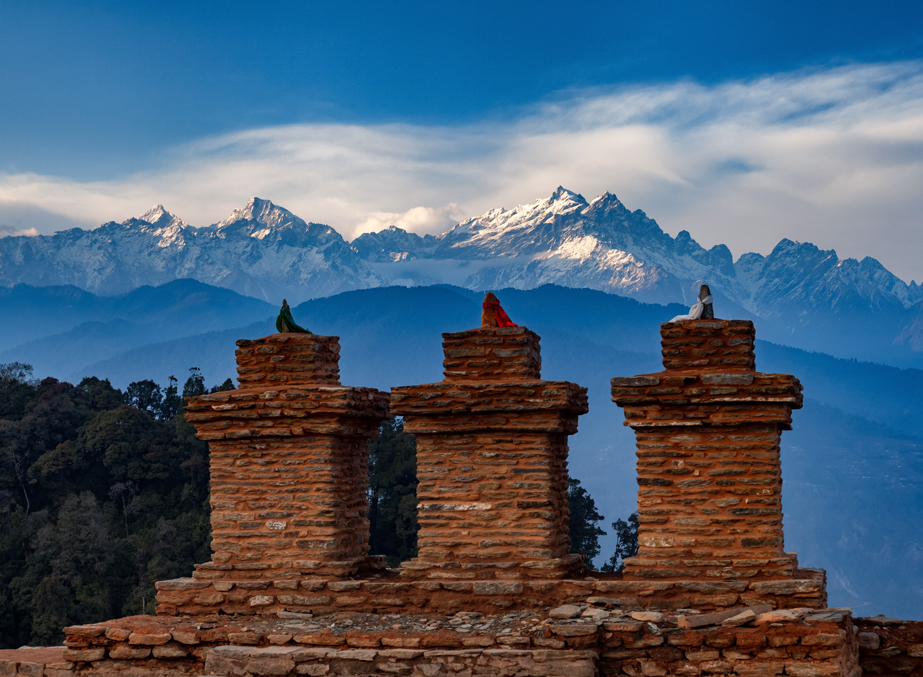 Lying in the foothills of snow capped mountains, Pelling is yet another place that leaves you flabbergasted. It provides its visitors with stunning views of Rathong, Koktang, and Kanchenjunga. Apart from this, there are a few places where you can pay a visit. These are Singshore Bridge, Rimbi Waterfall, and Sanga Choeling Monastery. All in all, it is considered one of the best places to visit in Sikkim in June.
3. Rinchenpong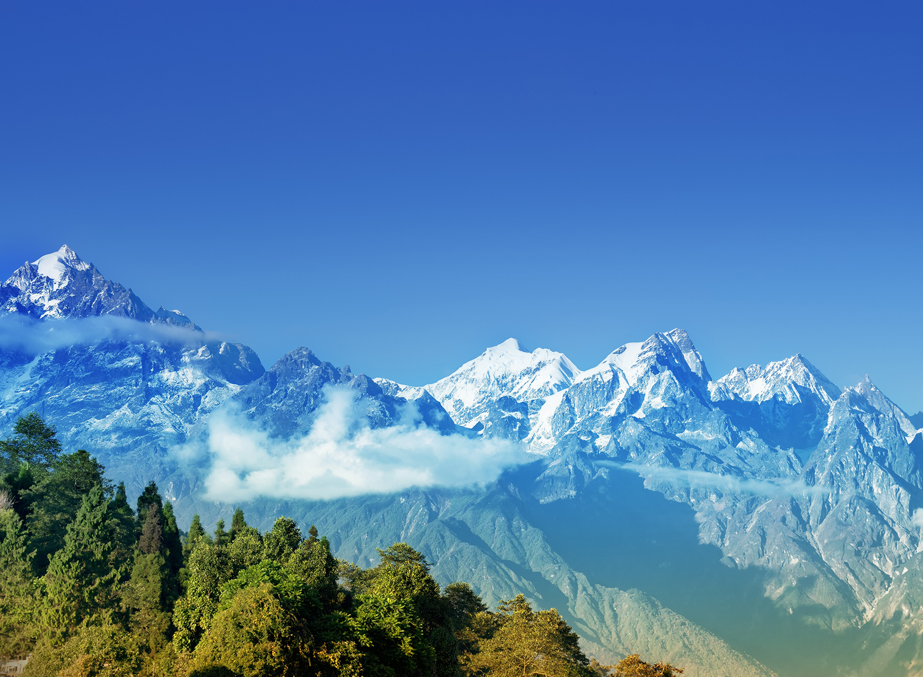 Also known as the Silent Valley, Rinchenpong speaks volumes when it comes to showering its guests with utmost peace. If you are someone who is a fan of scenic beauty and hates being at clichéd tourist places, this place is not less than a paradise for you.
North Sikkim
1. Yumthang Valley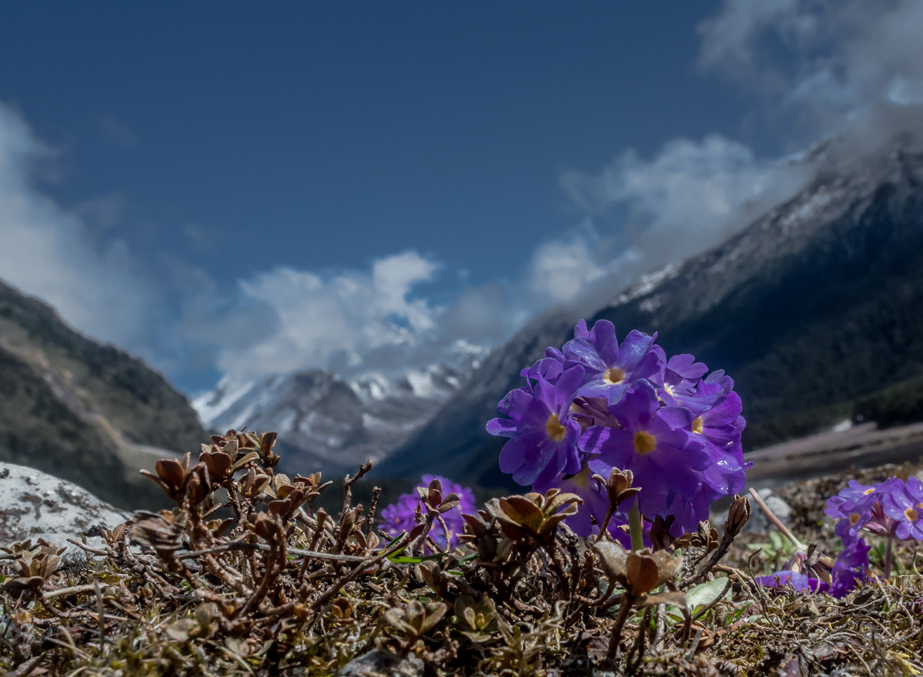 Hot water springs, a river, yaks gazing all over, and land covered under a blanket of flowers with mountains in the background, imagine how beautiful would it be? Yumthang offers you this dreamy site! An extremely picturesque beauty, the valley is a must visit. You can go for long walks, pitch camps, or do absolutely nothing but sit and relax in the heavenly surroundings of Yumthang. Also, do not forget to click a dozen of pictures as this place is best for getting those mind-blowing desktop pictures.
2. Dzongu Valley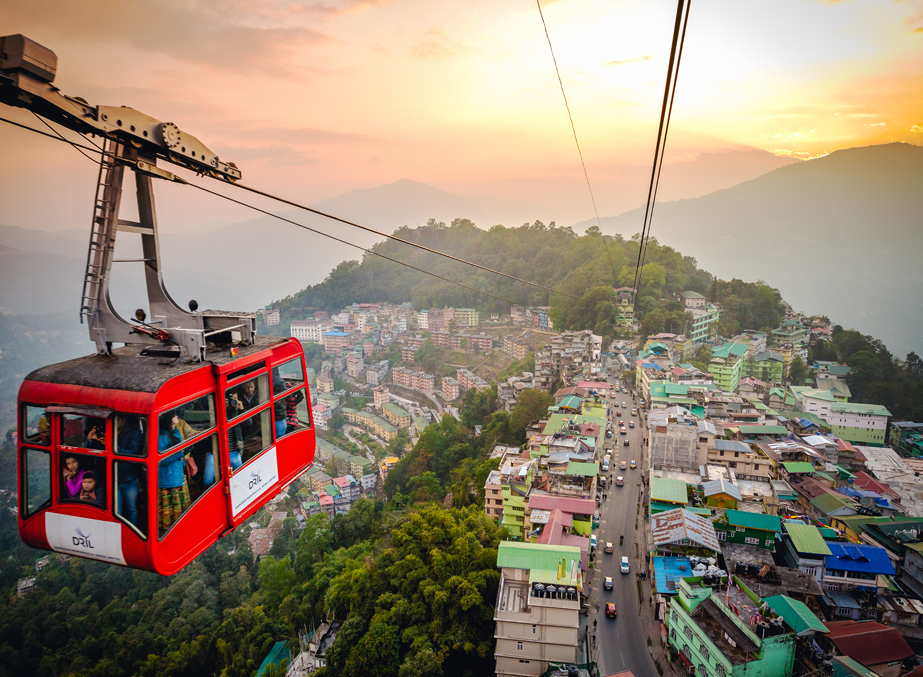 Inhabited by Lepcha tribe, Dzongu valley is yet another place hidden in the depths of North Sikkim. The unhurried nature of this place and a thick canopy of greenery stand in stark contrast to the fast-paced city life. When here, drop at Lingzya Falls, Tholung Monastery, and Passindang Village.
3. Lachung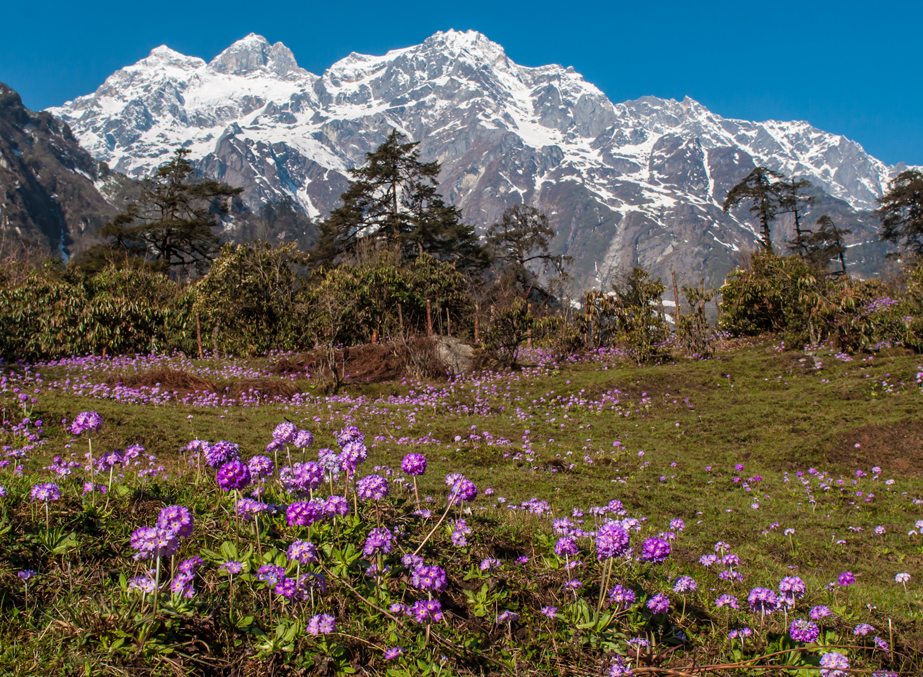 One of the most favourite tourist places, Lachung is a mountainous hamlet located near the Tibetan border. It is a home to years old Buddhist Monastery surrounded by charming apple orchards. An epitome of beauty enveloped with dark mountains, having gushing waterfalls, fiercely flowing rivers and traditional homes, Lachung is a haven for photography geeks. No matter who you are, a honeymoon couple, an adventure buff, a backpacker, a one in a while traveller, a student or an adult, you are sure to fall in love with this amazing place.
4. Gurudongmar Lake
Lying at a scorching height of 17000 ft, it is one of the world's highest lakes. The miraculous waters of Gurudongmar are known for blessing issueless couples with children. It gets its name from Guru Padmasambhava who sort to have blessed this area. Hence, even in the chilly Winters, there one part of the lake which remains normal while the whole lake freezes. Only Indian are allowed to visit the lake whereas foreigners are restricted to Yumthang only.
South Sikkim
1. Namchi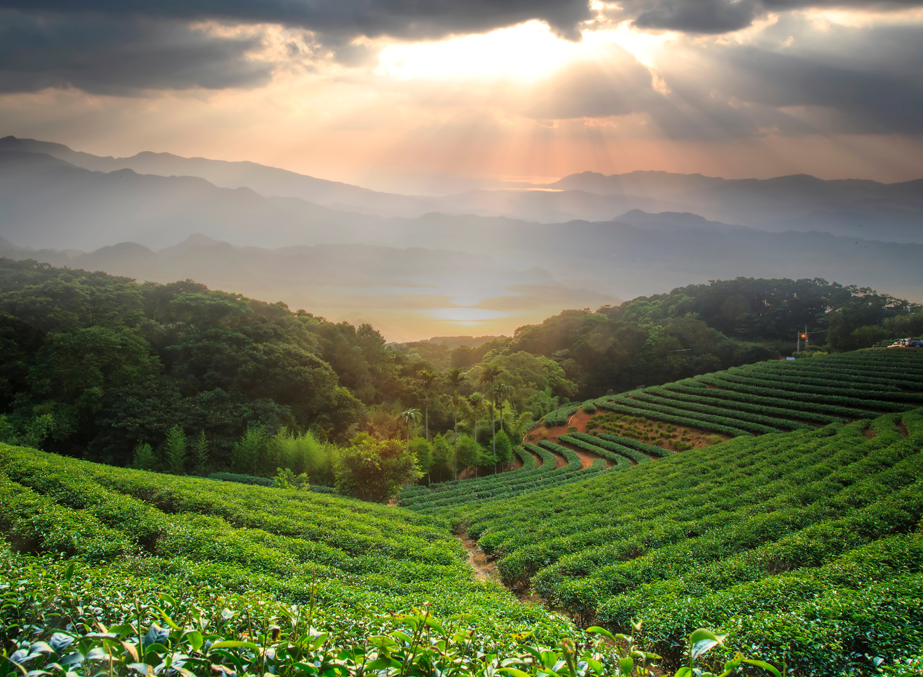 The identifier of Southern Sikkim, Namchi is renowned for Padmasambhava's gigantic statue. Entertaining locales and Buddhist monasteries are yet other things that will grab your attention. Lastly not forgetting the Temi Tea Garden which is responsible for producing the best quality tea around the globe is a must visit. Namchi offers extremely scenic views or Kanchenjunga Peak and Rangeet Valley. The place is also a trekkers and anglers delight.
2. Tendong Hill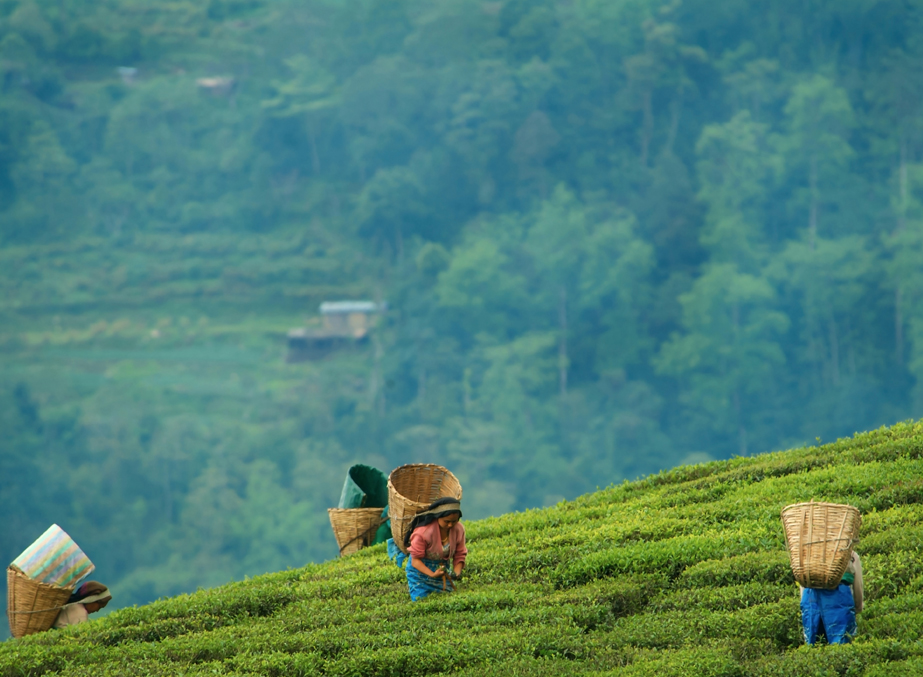 South Sikkim is full of trekking destinations and Tending Hill is one of them. A flat land blessed with lush green vegetation, it is located above Damthang. This place was once a hermitage for Buddhist Lamas who spent years meditating here.
Sikkim has a plethora of places that will serve your vacation hunger. The moment you enter this state you are left spellbound. From beautiful tourist spots, offbeat adventures to a finger locking cuisine, the place is full of amazeballs. And, June being the month when it blooms, you must pay a visit!

Subscribe to us
Subscribe to our newsletter and stay updated

Request a call back
Our experts would love to create a package just for you!
Sikkim Travel Information at a Glance
Find the authentic information on how to plan a hassle free tour to Sikkim. Travalghar puts together for you relevant details on how to reach Sikkim along with information on different means of transportation and the best time to visit. Also explore the different attractions and destinations in Sikkim with the help of our map, made easy for you to navigate.