How to Plan Sikkim Tour in September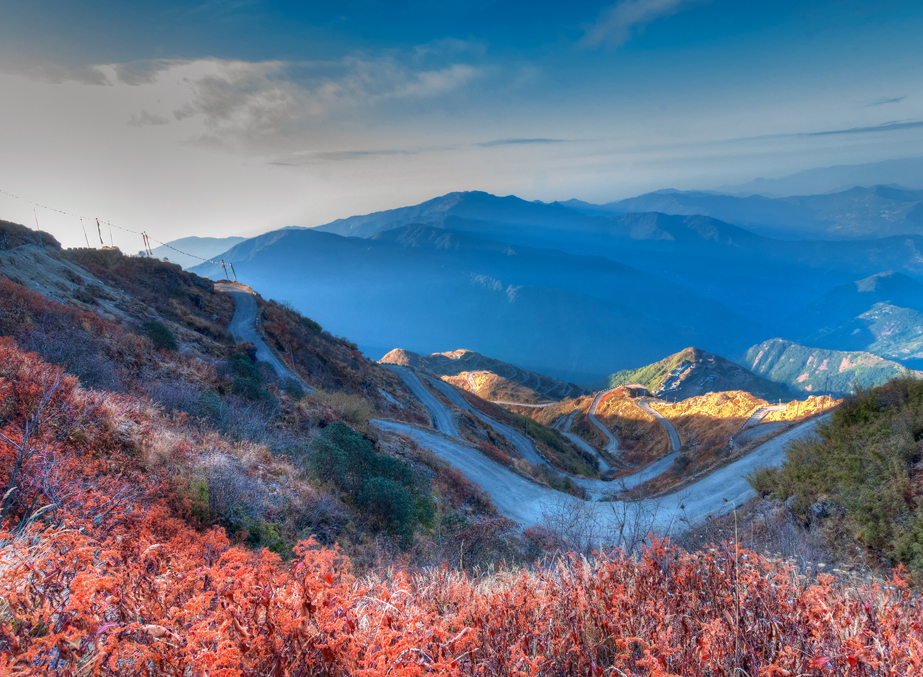 Sikkim, the second smallest state in the eastern part of India is blessed with natural beauty and wonderful attractions. In September, Sikkim is at its end stage of monsoon. Some parts of the state may still experience slight drizzle or occasional rain. However, one can enjoy the weather of approaching winter and monsoon rains during this period. The ambience in September is that of relaxation and repose away from the hubbub of metro cities. Keep your umbrellas close and you're ready to be mesmerized by the abundant greenery and captivating sights of Sikkim.
The following are some of the points you should keep in mind if you are planning a trip to Sikkim in the month of September
Weather
In September, the weather is quite pleasant with monsoon at its last phase. Certain parts of the state may have little rainfall. Nonetheless, the weather is mild and pleasing. The temperature is mostly around 15 – 16 degree Celsius. A cold and cozy atmosphere will make your stay in Sikkim all the more enjoyable.
Road Conditions
The road conditions during the month of September depend upon the amount of rainfall. Occasional rainfall may not lead to any kind of hazards. However, there are alternate routes to the major attractions which will not affect your trip and you can still have a wonderful time.
Major Attractions in Sikkim in September
Sikkim has a wide variety of scenic locations which makes it a popular tourist place but some of the few major attractions are listed below which will make your trip easier to plan.
Pelling
Pelling is beautiful in all seasons. If you are the adventurous sort who does not mind the rain as much, you are welcome to amuse yourself with the breath taking sights and the heavy waterfalls.
Baba Harbhajan Singh Mandir
Baba Mandir is a sight in the month of September set against a misty backdrop. Also, the history of the temple is very intriguing and is a must read for everyone. Every year a holiday is celebrated in September in memory of the saint in whose honor the temple was built.
Changu Lake
Changu Lake, also known as Tsomgo Lake, is a must visit place if you are planning a trip to Sikkim. The lake is situated en route to Nathu-La Pass. The lake is ravishing beautiful in the month of September showing reflections of snowcapped mountains, which otherwise remains frozen in the winters.
Nathu-La Pass
One of the highest mountain passes in India, Nathu-La Pass offers astounding sights even while you're en route to the place. The temperature is mostly around 15 degrees Celsius. It's an upward journey with mountains and valleys. These mountains are in full bloom in their greenery in the month of September which is a sight you should not miss to relax your sore eyes.
Lachen and Lachung
Lachen and Lachung have various places for sight-seeing like lakes, valleys and waterfalls. However, you have to be careful and be aware of the road conditions. Other than that, if the weather is good, you are in for a treat.
Yumthang Valley
Yumthang Valley has many elements in itself. You can experience hot springs and yak rides. During September, flowers in the valley are blooming and the lake is not frozen.
Gurudongmar Lake
Even though the lake is one of the highest lakes in the world, it is not frozen in the month of September. Nonetheless, it is still a great sightseeing place as the view early in the mornings is incomparable.
Travelling Tips
Here are a few tips to be equipped with if you are travelling to Sikkim in the month of September. As September still has occasional rainfall, waterproofing your luggage is a must so that your important things do not get damaged.
Carry clothes for a chilly weather as the rain might make it colder and the nights are also quite chilly. Coats and boots are available for rent. Also, keep an umbrella handy.
Many of the tourist attractions in Sikkim require permission. It is important to carry copies of ID proofs and passport sized photos to get the permits made. Also, talk to your tour operator in advance so that he or she can make these preparations for you in advance.
Make sure you carry cash with you all the time as some of the places there only accept cash and ATMs are not present everywhere.
Carrying a hair dryer will help you dry your belongings as the weather in September can be quite damp.
Advantages
Monsoon brings with it a wide of flowers and vegetation at its most full-fledged stage. You can snuggle yourself in warm and waterproof clothes so that you can enjoy nature at its best covered in dew and mist. The mountains during this period are a different kind of beautiful. The weather is not extreme and is in fact quite pleasant. You can protect yourself with woolens and enjoy your trip.
Sikkim is not very crowded during this month as it is off season and you can enjoy yourself even in places that are otherwise crowded.
Disadvantages
Most people do not like travelling to Sikkim in September as there can be frequent rainfall. This weather is not suited for many people as things can get quite messy and icky if you are not equipped properly. Getting wet is not very pleasing for many people and it can get worse in places like Sikkim as it sometimes receives incessant rainfall.
Also, due to the weather conditions, there may be landslides and hazardous situations which makes it dangerous and risky to travel during this month.
If planned properly, Sikkim is beautiful at all points of the year. So don't think too much and book your tickets at the earliest.

Subscribe to us
Subscribe to our newsletter and stay updated

Request a call back
Our experts would love to create a package just for you!
Sikkim Travel Information at a Glance
Find the authentic information on how to plan a hassle free tour to Sikkim. Travalghar puts together for you relevant details on how to reach Sikkim along with information on different means of transportation and the best time to visit. Also explore the different attractions and destinations in Sikkim with the help of our map, made easy for you to navigate.