How to Plan Sikkim Tour in October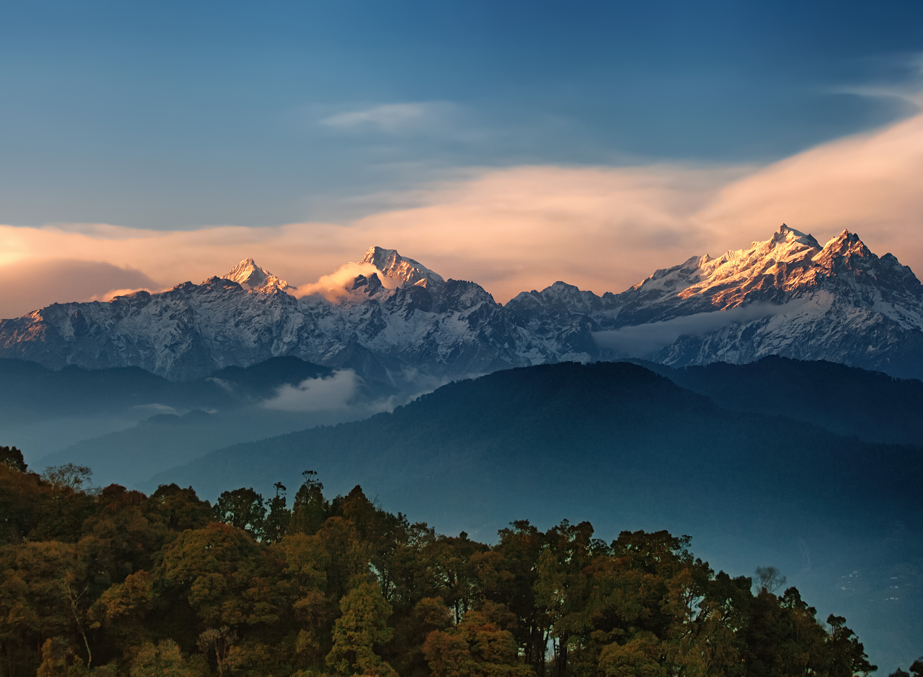 Sikkim, one of the seven sisters in the northeastern part of India is a major attraction throughout the world for the wonderful sights it has to offer. Winters in Sikkim last from October to March. It is said that October is the right time to plan a trip to Sikkim as the monsoon has ended by then and with the approaching winters, the weather is mild and quite pleasant. Visiting Sikkim during this month will you give you the true essence of a hill station. Also, with the onset of the festival season, the place is up and about in celebration with tourists flooding in from all parts of the world to take a break from their busy and hectic lives.
Planning a trip somewhere is not an easy business. Here are a few points you should be familiar with if you are planning a trip to Sikkim in October.
Weather
The temperature in Sikkim in the month of October revolves around 15 to 20 Celsius. At night, the temperature may drop down so be sure you have appropriate clothing. The climate is mostly dry and the skies are blue and clear which makes it an agreeable time to plan a trip there.
Road Conditions
As monsoons are over by this time, the road conditions are dry and safer to travel in. All of the major tourist attractions are accessible by this point. You may or may not have snowfall but that will not affect the road conditions as much as when winters have completely set in.
Major Attractions in Sikkim in October
Sikkim, the land of mountains and clouds, has so many attractions that it can be confusing at times to choose. We will help you out with that.
Pelling
Pelling in the month of October is wonderful as the skies are radiant and you can get a clear and closer view of the Himalayas and the Kanchenjanga. As the season is dry, Pelling also provides for a good opportunity to trek. There are also plenty of places near Pelling that deserve your attention like monasteries, lakes and waterfalls.
Lachen and Lachung
Lachen and Lachung, situated at the northernmost part of Sikkim, is loaded with natural beauty and that is why it is the perfect time to visit this place as in October the flora is enchanting. The town offers a very cozy ambience that you are sure to feel at home there.
Gurudongmar Lake
Situated at a very high altitude, the lake is a must see for everybody going to Sikkim. Because of the height of the lake, the place will be very cold so be sure you are tucked in well. The oxygen level is also low which is why it is not safe be there for long durations.
Changu Lake
In October, Changu Lake may not be frozen as the winters are not totally in. However, that is no reason for you to not visit the place as it boasts of a wide range of birds. Some of the rarest species are visible in the area. Also, you don't want to lose out on the captivating view of the surrounding mountains.
Yumthang Valley
Yumthang Valley is also known as the Valley of Flowers and as the name suggests it is filled with a range of flowers. The place also offers a divine view of the clear and crisp skies with towering mountains.
Nathu-La Pass
The ideal month to visit the mountain pass is said to be October. Going through this mountain pass is an adventure in itself with many activities to do in and around the place. However, this place is also at a very high altitude so make sure you carry medication if you feel you might face problems.
Baba Harbhajan Singh Mandir
The temple is dedicated to Baba Singh, a man revered as a deity by the soldiers working in the pass. It is believed that his spirit still visits the shrine. With the end of monsoon, the season is perfect for visiting the temple as there will be no dampness.
Travelling Tips
A few tips that will help you make your trip are listed out below.
As most of the popular places in Sikkim are located in higher altitudes, carry medications that will help with breathing at the places with less oxygen.
In October, Sikkim may get hot during the day with the sun shining all day but the nights may get cold so make sure you pack layering clothes.
Many of the tourist attractions in Sikkim require permission. It is important to carry to copies of ID proofs and passport sized photos to get the permits made. Talk to your tour operator so that he or she can make these preparations for you in advance.
Renting boots and coats is quite cheap in Sikkim. That will help make your luggage lighter and you don't have to carry the extra load.
Carry cash everywhere as most of the places only accept cash and ATMs are not present everywhere.
Advantages
Going for a trip to Sikkim in the month of October is one of the ideal times because the weather is very pleasant then. The monsoons having just ended, there are no risks or dangers of landslides. It is a wonderful time to do activities like trekking. Because October is also the month of festivals, people choose this time for a holiday. There is usually no snow in this month so it is not that cold and nature is also thriving.
Disadvantages
This time of the year could be a problem to travel to Sikkim as festivals bring in more people. Sikkim is very crowded at this point and during this peak season it may get quite difficult to even procure tickets unless you book things in advance and hotels may also get quite expensive.
The mountains are beckoning you so book your tickets at the earliest!

Subscribe to us
Subscribe to our newsletter and stay updated

Request a call back
Our experts would love to create a package just for you!
Sikkim Travel Information at a Glance
Find the authentic information on how to plan a hassle free tour to Sikkim. Travalghar puts together for you relevant details on how to reach Sikkim along with information on different means of transportation and the best time to visit. Also explore the different attractions and destinations in Sikkim with the help of our map, made easy for you to navigate.