Top 5 Reasons Why Honeymoon Couples Prefer Sikkim
Would honeymoon be only a matter of pleasant, yet personal moments, the newly-wed couples would have opted for some secluded destinations! A new tenderly journey of life, honeymoon is all about pleasant, loving, romantic and emotional moments! Well this is the reason, the new love-birds always prefer destinations, where they can redefine their love, affection and emotions for each other.
Amongst all the preferred honeymoon destinations in the country, Sikkim, with all its grandeurs and delightful offerings, has become one of the top-notch honeymoon destinations. Located in the north-eastern corner of India, this tranquil and scenic state has all the reasons of being such.
If you are among the newly wedded couples, or going to be one, here are the top 5 reasons why couples prefer honeymoon in Sikkim over any other hill stations in India; may it be honeymoon in Kashmir or any other destinations:
1. Amazing Views of the views of Khanchendzonga: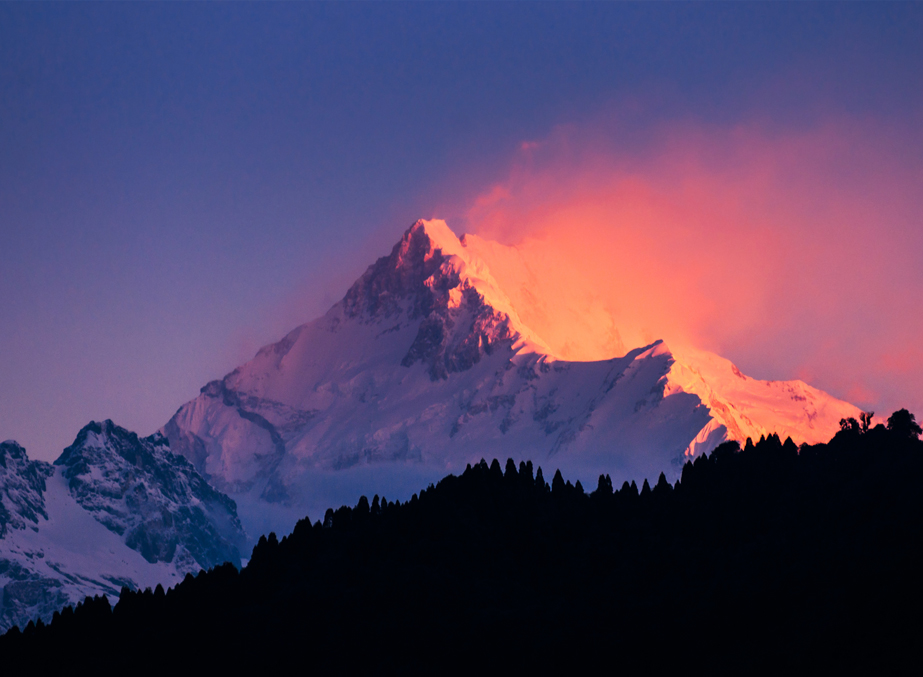 The couple, who wishes to make their love speak all the emotions for each other, always prefers Sikkim than any other hill stations in India. They not only take their romance up to the sky, but also have a tryst with the towering Kangchenjunga, the third highest mountain in the world! The enchanting beauty and appeal of this heavenly mountain entices the love birds like no other mountains in the world can!
And being the home to this celestial mountain in the Indian sub-continent, any honeymoon packages in Sikkim proves to be the best to enjoy charismatic views of the Kangchenjunga. Reaching a height of 26,000ft, this mountain not only allows them to romance its appeal, but also ushers a divine bond between the two souls yearning for love, and nothing but love!
2. Amazing Trekking Options: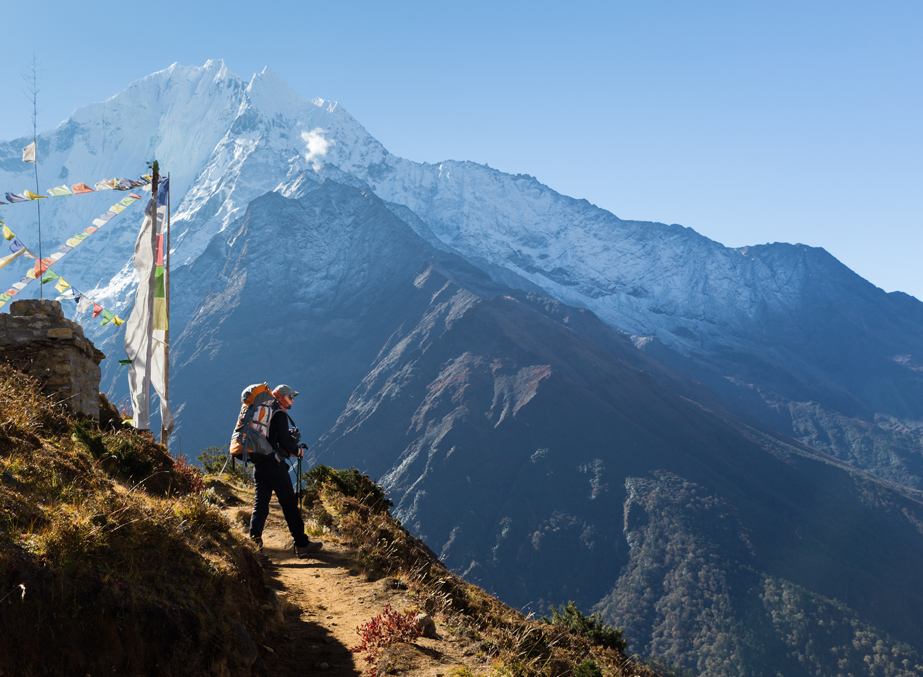 While some couples seek love and romance by visiting opulent places, some crave for the same by visiting international destinations. On the other hand, for those newly-wed couples, who has an affinity towards adventure and thrill, honeymoon in Sikkim gets them love-sick and also overwhelms them with all prismatic offerings!
Cradled in the lap of the Himalayan Range, this north-eastern paradise is the origin of several trekking expeditions in the world. Be it any time of the year, this scenic honeymoon destination offers one or the other fascinating treks to the couples.
Amongst the easy treks, it offers treks like the Dzongri, Tholung, Lhaba Tarum Tsachu and the Green lake trek. For those who love to taste a bit of challenges, they can join the Sikkim Dzongri, Versay and North Sikkim treks. And for the high spirit couples, they can undertake the challenging treks like Sikkim Kangchenjunga, Everest Singalila, Tosar Lake and Goecha La trek in Sikkim.
3. Colourful Buddhist Monasteries: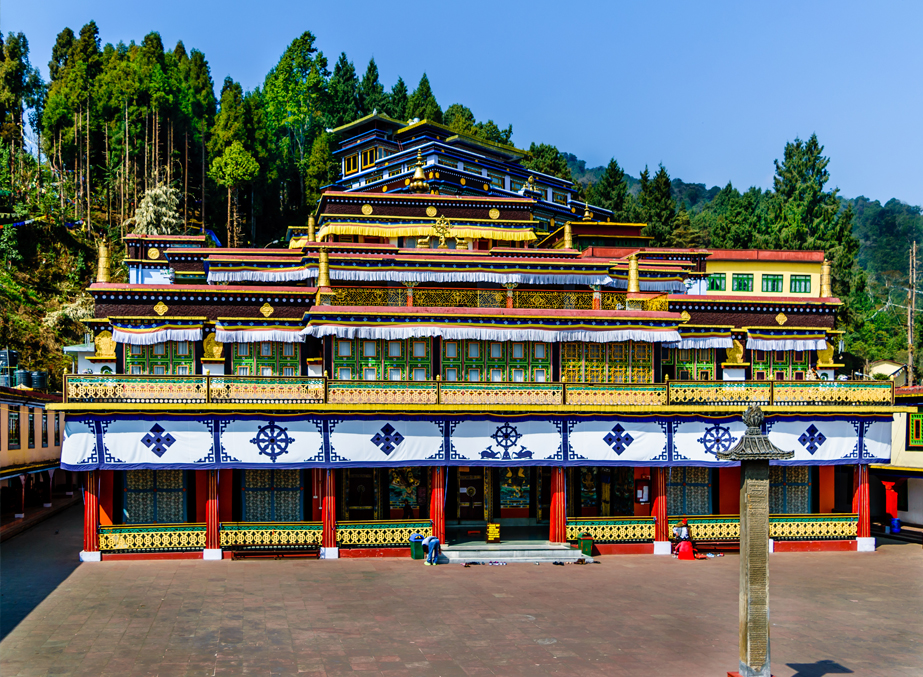 Love without devotion and purity, is just a mere spoken word! It's not always just the emotion between two souls that can bond up an eternal relation; without the blessings of our ancestors and the Holy Gods, love and togetherness can never be complete! And till devotion is concerned, only a peaceful and tranquil mind can attain it.
Sikkim with all the serenity, sanctity and spiritual essence of its colourful monasteries can easily get the couples, the peace of mind they need to explore the mysticism of life. To name a few, they can visit monasteries like Rumtek, Pemayangtse, Enchey, Dodrul Chorten, Phensang, Phodang, Labrang, Tashiding, Pal Zurmang Kagyud, Namchi, Bermoik, Lachung, Melli and several others.
The peace and tranquillity that dwells in these Sikkim monasteries can be hardly found across any other monasteries in India. The blessings, spiritual solace, purity of the heart and mental peace, one can attain with a visit to these monasteries, cannot be simply expressed in words and need to be experienced!
4. Gorgeous Countryside: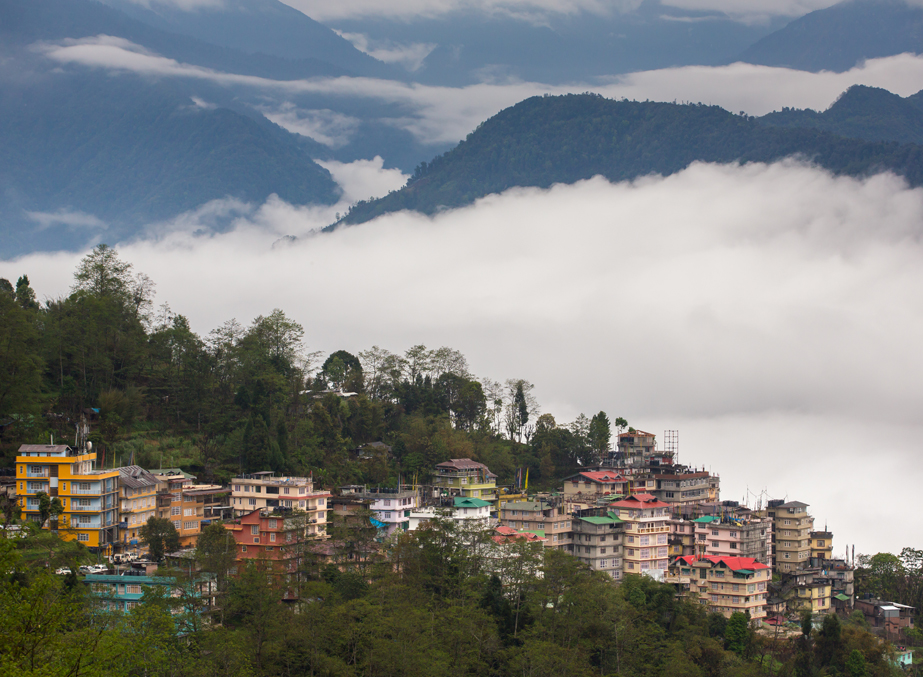 Love is not just an emotion, it is a divine bond that unites two hearts seeking eternal togetherness! And as the saying goes: "Love is in the air", you will find this true while on a honeymoon trip to Sikkim.
Fringed with magnificent mountains, rolling hills, verdant plantations and rustic countryside, this state not only showcases the best of the nature, but also allures the new lovebirds to shower all their emotions, love and tenderness on each other! The charisma and allurement, Sikkim holds in its couch are simply so tempting, the couples can hardly resist caressing each other and promise a world that is filled with bits and churns of love and tenderness.
5. Friendly and Warm Hearted Locals: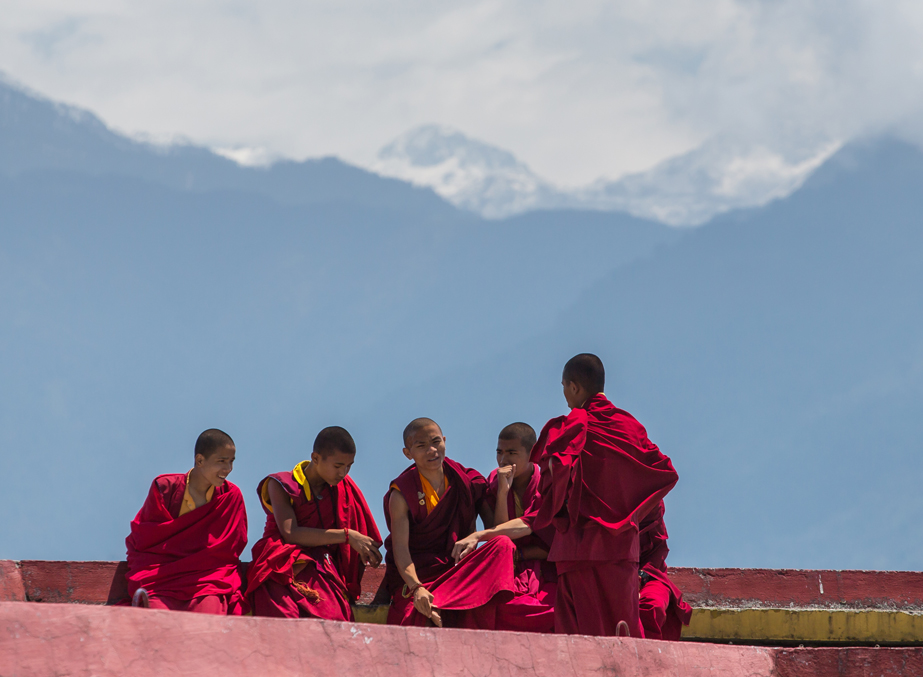 No matter what comes in the way, love should never cease between the two! And in the journey called 'Life', where every moment can bring in something new, something unforeseen or unpredictable, one should always stand beside his/her partner. Only when the bond between the two souls become strong enough, they can overcome every single obstacle on the way and fill their lives with unconditioned love and romance!
Though life at high altitudes appeals us, but in reality, it is equally tough and requires plenitude of dedication. But looking at the locals of Sikkim, one can hardly predict the difficulties related to higher altitudes. It is the liveliness and jovial spirit of these locals that never blows off their smiles and keeps them get going. Their simple, yet dedicated life is truly an example that every newly wedded couples should admire, follow and never allow even the smallest blemish in their lives, and thus and Sikkim-Gangtok honeymoon packages is a soulful beginning for the honeymooners!

Subscribe to us
Subscribe to our newsletter and stay updated

Request a call back
Our experts would love to create a package just for you!
Sikkim Travel Information at a Glance
Find the authentic information on how to plan a hassle free tour to Sikkim. Travalghar puts together for you relevant details on how to reach Sikkim along with information on different means of transportation and the best time to visit. Also explore the different attractions and destinations in Sikkim with the help of our map, made easy for you to navigate.