Top 10 Winter Holiday Destinations In India
The pearl white snowflakes pampering your sense, the chilling winds singing a lullaby for you and the fogs that pleasantly hinders your vision for a moment…winter is just amazing! Seems like the world just lures us with all the heavenly changes in the climate and calls us for a journey called 'life'!
Wandering, where to flee this coming winter and take the advantage of the climatic change? Well, worry no more, and just pack your bags to embrace the advent of winter with all these swaying destinations:
1. Gulmarg, Kashmir – a paradise on earth: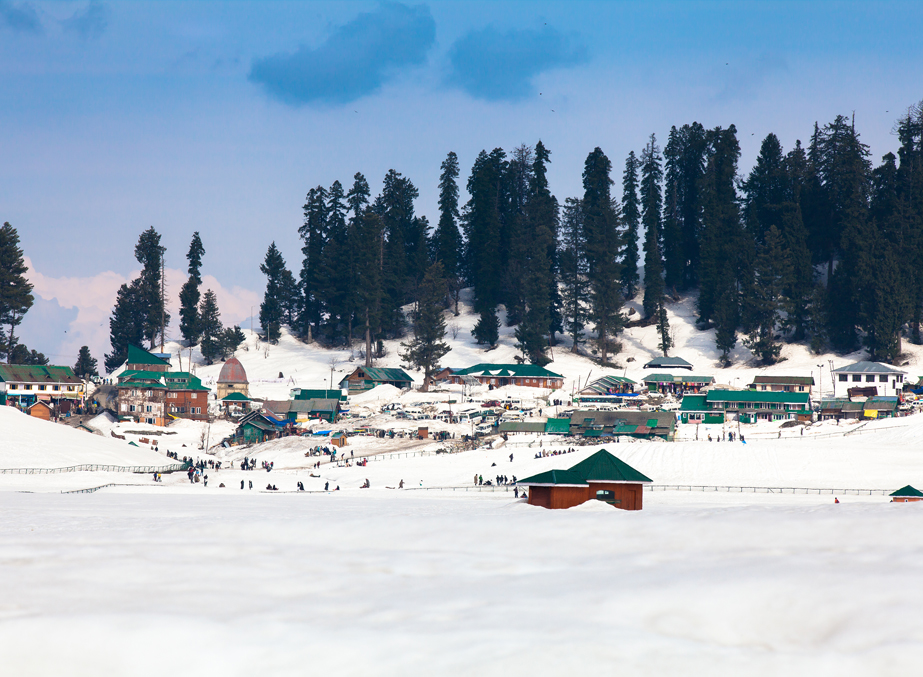 A pilgrimage for the winter holidayers, Kashmir is undoubtedly the best winter destination in India. And why it would be not? The home to the gorgeous Dal Lake, the enchanting Himalayan Ranges, the scenic Mughal Gardens and scenic destinations like Gulmarg, Kashmir fulfils all the reason to be the ultimate winter holiday destination.
A quaint little hamlet in the western Himalayas of Kashmir, Gulmarg is not only an ideal destination for the usual winter holidayers. Receiving heavy snowfalls during the winters, it also entices adventure fanatic from all across the world and offers them enthralling skiing destinations. Cable-car rides, sledging, snowboarding and trekking are among the other activities that can be enjoyed in Gulmarg.
2. Shimla, Himachal Pradesh – the Queen of Hills: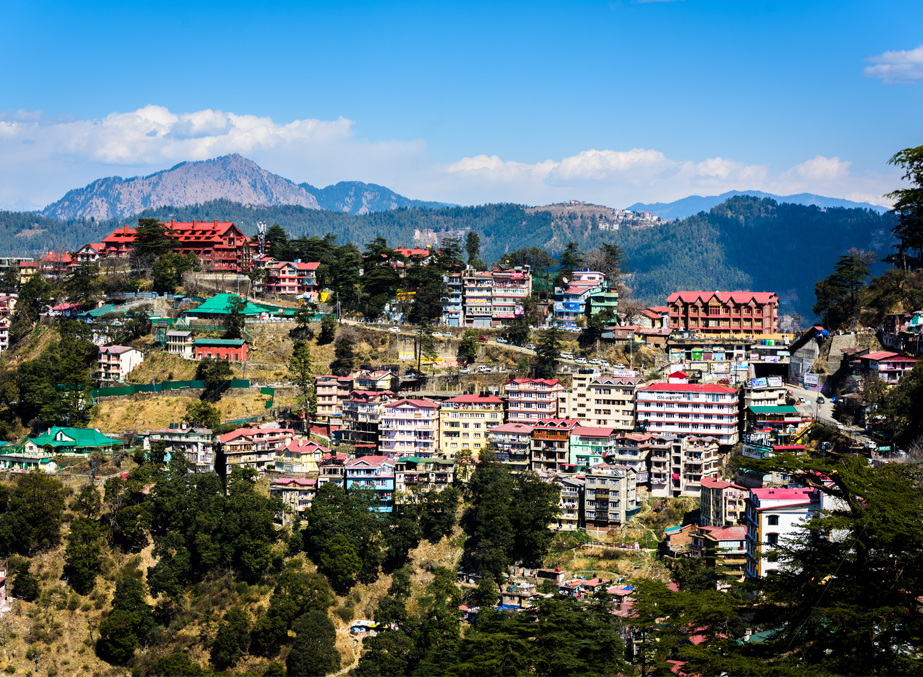 As you step into this picturesque hill station in Himachal Pradesh during the winters, you can see the imprints of your footsteps following you all over! Cossetted by a scenic layer of snow, winter brings in a whole new and alluring charm to India's once a summer capital.
A reminiscent of the Colonial Era, Shimla still enchants its visitors with its old world charm and appeal. Nestled amidst tall and high mountains, this stunning hill station offers abundance of options to its visitors. Some of the most popular destinations are Botanical Garden, Chadwick Falls, Jhakoo Temple, Dorje Drag Monastery and several others.
3. Mussoorie, Uttarakhand – with all beauty and grace: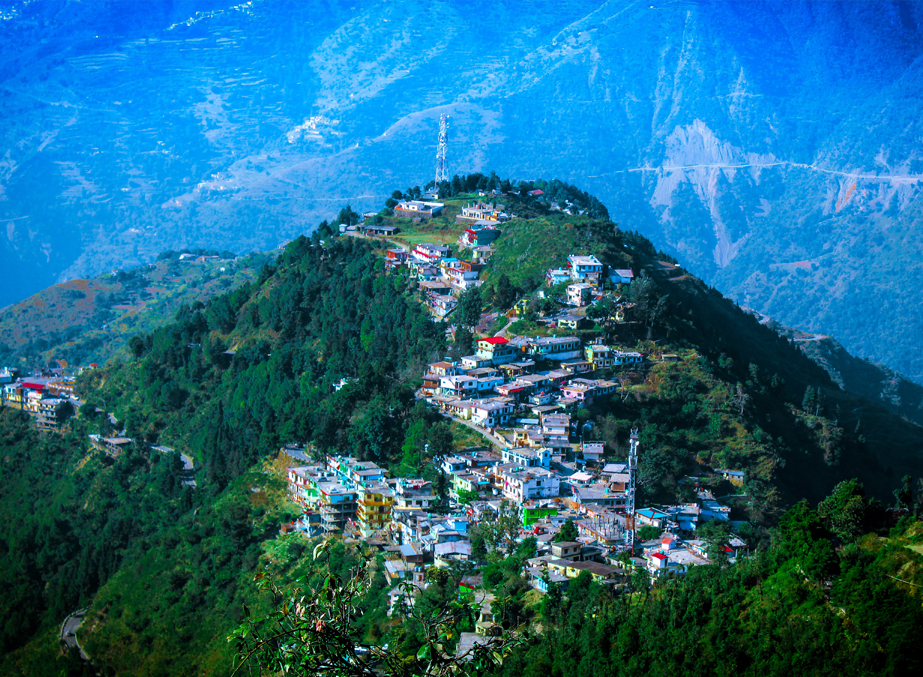 Situated at the foothills of the captivating Garhwal Himalayas, Mussoorie with all its beauty and grace, is also called the 'Queen of Hills'! Standing around 2,005m above the sea level, this scenic hill station in Uttarakhand boasts of its pristine beauty and scenic outlook.
Visit Mussoorie during the winters and witness one of the rarest natural phenomena, whereby the setting sun paints the ambience into shades of red, yellow, orange and purple and get pleasantly astounded! Truly a winter paradise for the visitors, this hilly paradise is jotted with several sightseeing places, lakes, waterfalls, gardens and vintage points.
4. Manali, Himachal Pradesh – it's all about nature: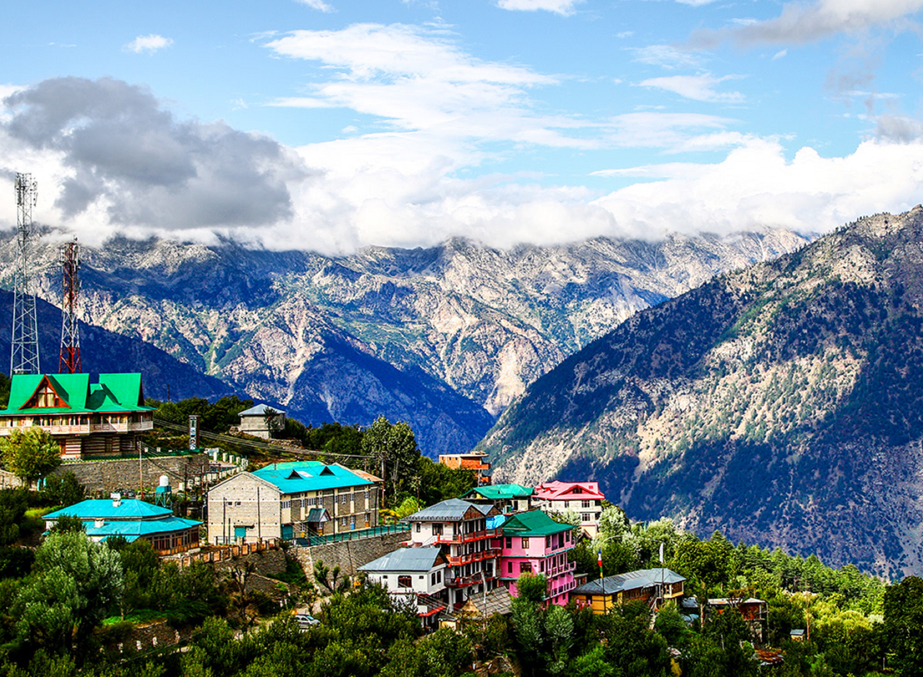 Though one of the recent winter destinations in the country, Manali has gained much popularity among the winter travellers. Located in the Kullu district of Himachal Pradesh, this hill station is popular among the usual as well as adventure holidayers.
Equally beautiful and enchanting, it is located in the Beas River Valley, and is adorned with lush and evergreen pine forests. On a visit to Manali, you can enjoy many different leisure as well as adventure activities. Paragliding, river rafting, fishing, zorbing, hiking, biking tours and trekking are some of the most sought after activities in Manali.
5. Gangtok, Sikkim – where spirituality meets natural beauty: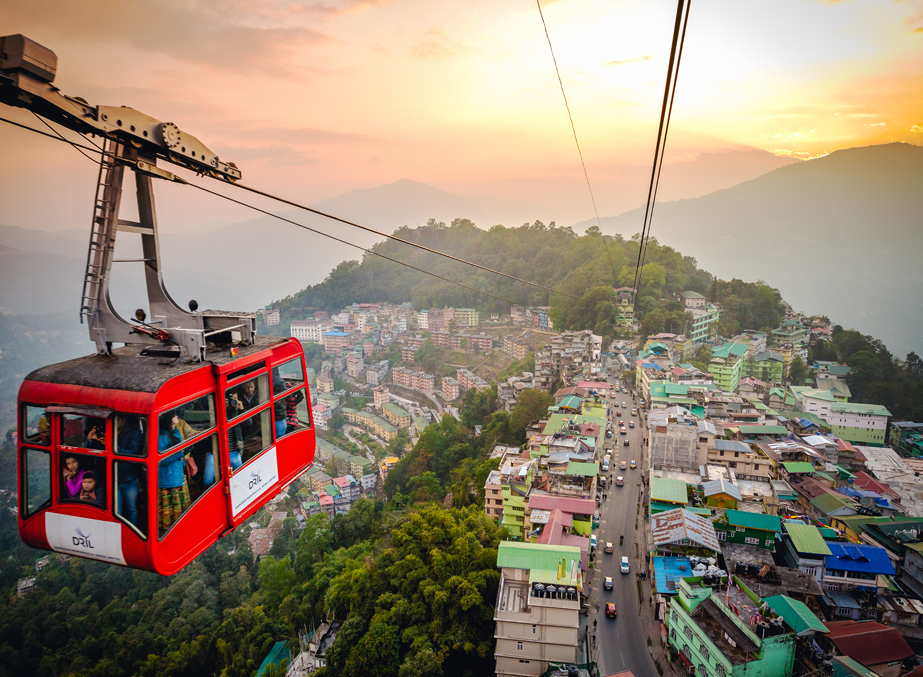 Yet another delightful gift of the wonderful Himalayas, Gangtok or the capital city of Sikkim is one of the most stunning places to visit during the winters. Though the city enjoys a clement climate all-round the year, winters bring in the true grandeurs of this hilly city.
Located primarily on a hill-top, Sikkim a cultural bowl, where spirituality meets the bucolic beauty of the nature and entice its visitors at its best. Due to the location, it also serves as a must sought after destination for trekkers, rafters, nature lovers and others as well.
6. Munnar, Kerala – greener than the greenest: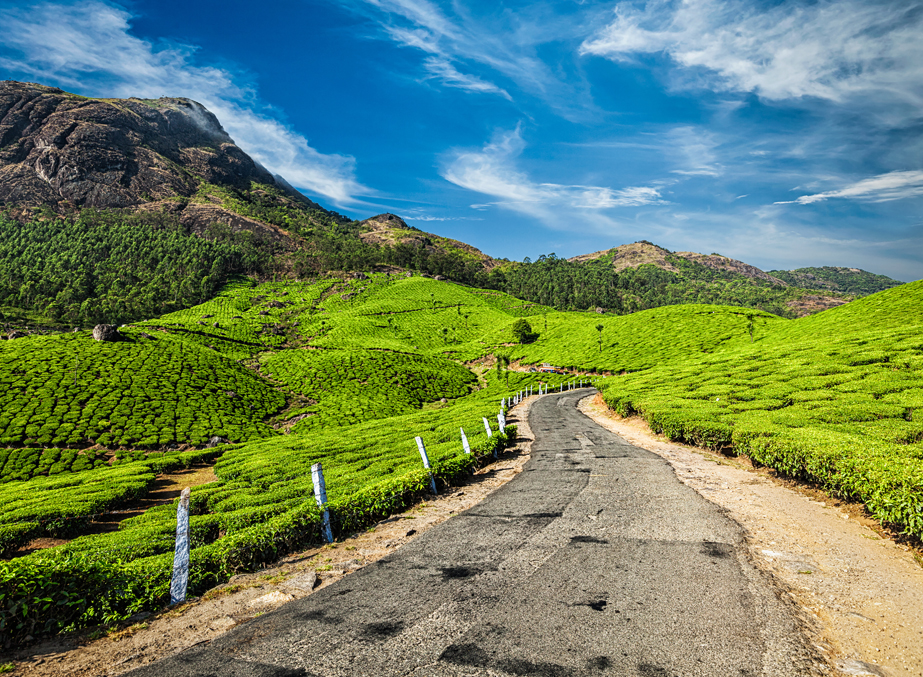 Endless patches of lush tea plantations, lofty peaks having a tryst with the clouds and diverse range of flora and fauna will soothe your vacation in Munnar. Situated at an elevation of 1,600m, this hill station in Kerala takes the pride of being one of the greenest winter destinations in India.
Easily accessible from Kochi, this verdant hill station mainly attracts the nature lovers and the peace seekers. Since, it is also located close to some of the reserved forests in Kerala, it also makes for a befitting wildlife exploration destination in the whole country.
7. Shillong, Meghalaya – up above the clouds: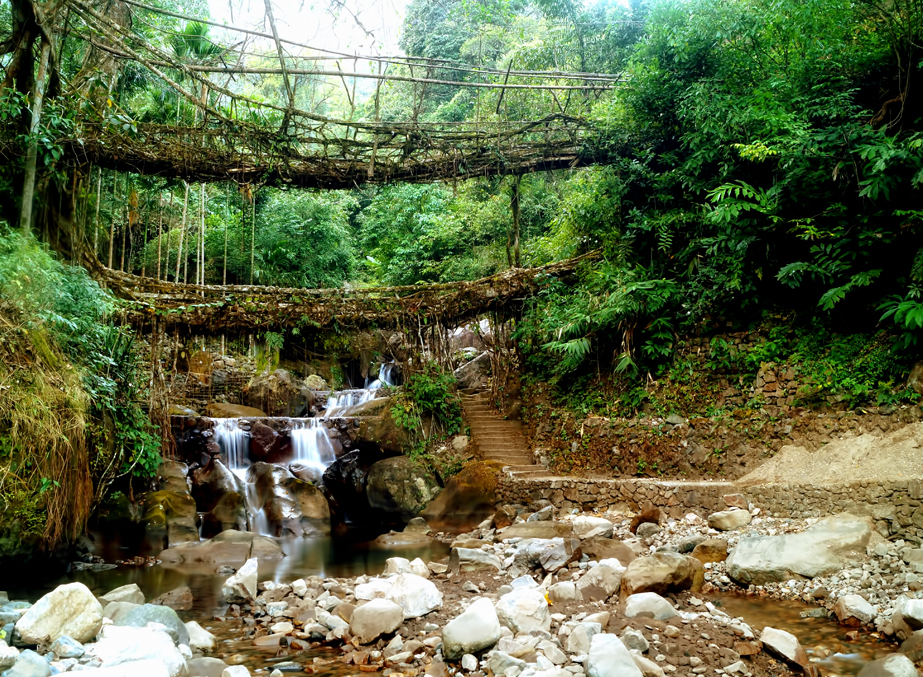 Nestled amidst gorgeous hills and mountains, Shillong or the capital of Meghalaya is also one of the most appealing winter destinations in the country. Well, this North-Eastern city has its own reason to be called a paradise for the visitors!
While the rustic beauty and charm of this hill station makes it a must visit winter getaway in the country, its indigenous traditions and culture; especially in terms of music, attracts a large number of tourists every year. Yes, this part of the country is known for its 'Rock' culture and is often called as the 'Rock Capital of India'.
8. Darjeeling, West Bengal – fresh like the dew: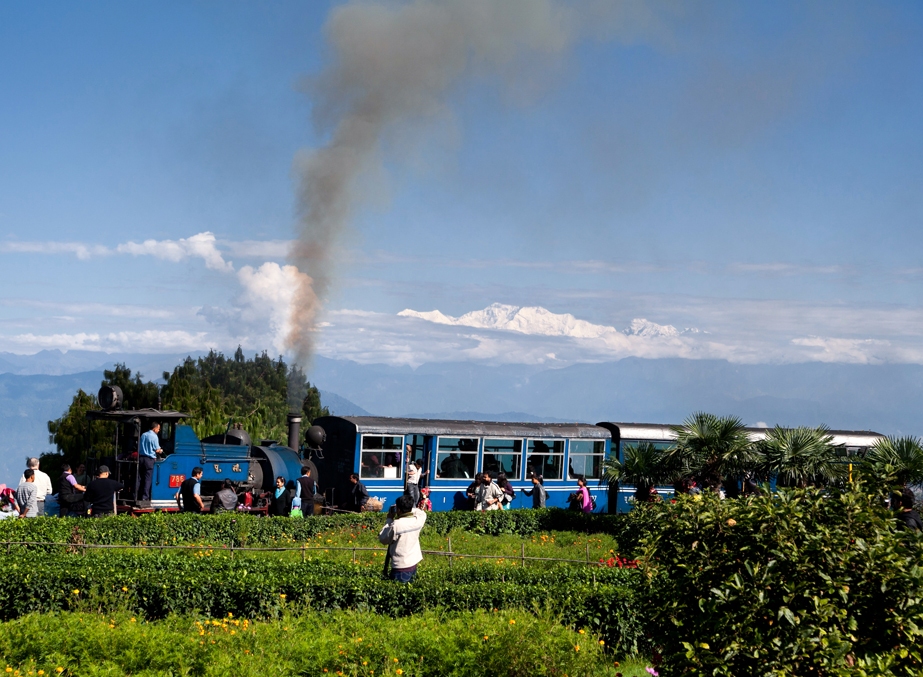 Amongst all the winter destinations in the country, Darjeeling in West Bengal is one of the most appealing! Bestowed with remarkable sights of the Mt Everest, Mt Kanchengjunga and several other Himalayan peaks, it adds up for a quintessential holiday destination.
Rolling hills, evergreen pine forest, gushing waterfalls and a myriad list of places to visit makes it a must for the winter holidayers. In case, you are planning for a trip to this hill station, do not miss the 'Toy Train' ride and the sunrise view from the Tiger Hills at any cost!
9. Mount Abu, Rajasthan – an oasis in the Thar Desert: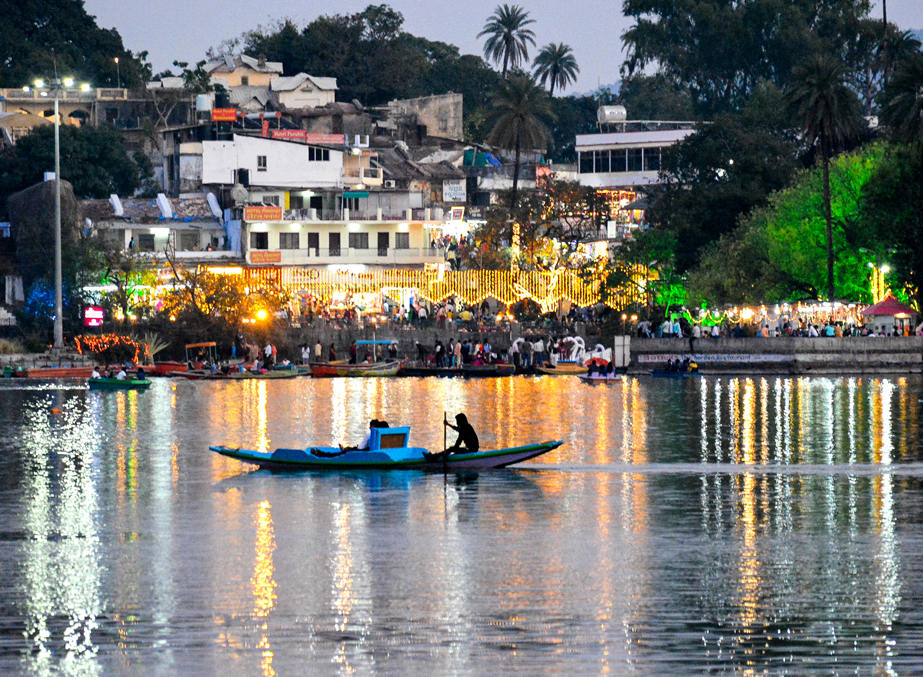 While talking about Rajasthan, all that comes to mind are the vast Thar Desert, forts and palaces, royal grandeurs, camels and colourful traditions! However, on a visit to Mount Abu, you might have to rethink on what you have been thinking about Rajasthan!
Yes, like an oasis in the golden desert, Mount Abu, or the only hill station in Rajasthan, can make your winters a much fun-filled and exciting affair! Located in the Aravali Range; at a height of 1,220m, this hill station sits elegantly on a plateau and is truly a heavenly winter destination in the country.
10. Ooty, Tamil Nadu – feel the charms of a bygone era: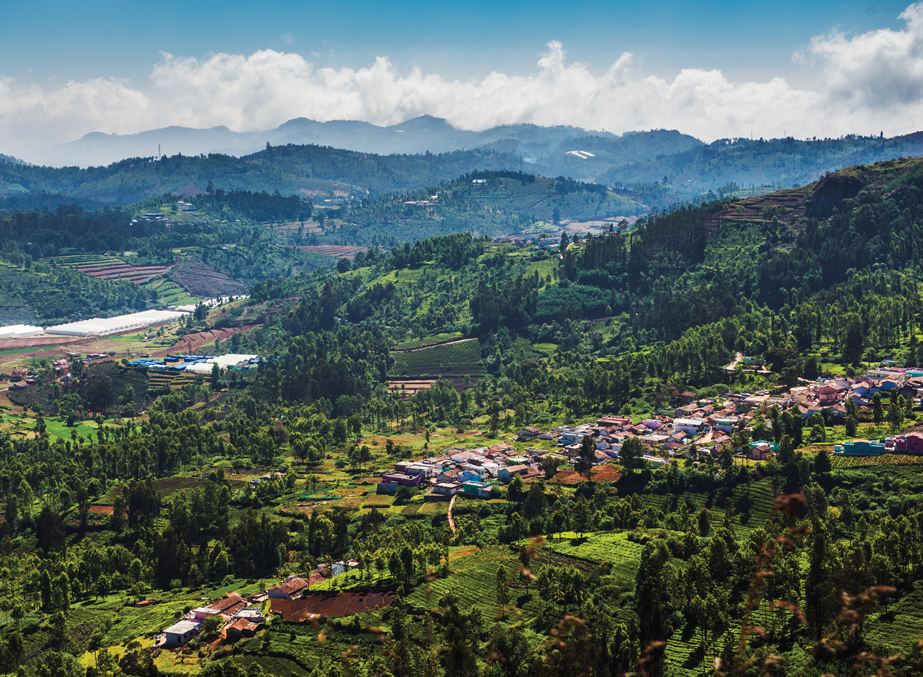 Also known as 'Udhagai', Ooty has its own charm and appeal as a sought after winter destination in India. Located around 80km from Coimbatore, this blissful hill station of Tamil Nadu still possesses a rustic charm of the bygone British Era in India!
Fringed with colourful gardens, stunning lake, museums and many more, it is also fondly called the 'Queen of the Hills' and is also one of the smallest hill stations in India. While in Ooty, do enjoy a ride on the Nilgiri Mountain Railway that has been declared as a UNESCO World Heritage Site.

Subscribe to us
Subscribe to our newsletter and stay updated

Request a call back
Our experts would love to create a package just for you!
Sikkim Travel Information at a Glance
Find the authentic information on how to plan a hassle free tour to Sikkim. Travalghar puts together for you relevant details on how to reach Sikkim along with information on different means of transportation, and the best time to visit. Also explore the different attractions and destinations in Sikkim with the help of our map, made easy for you to navigate.