Things to Do in Thimphu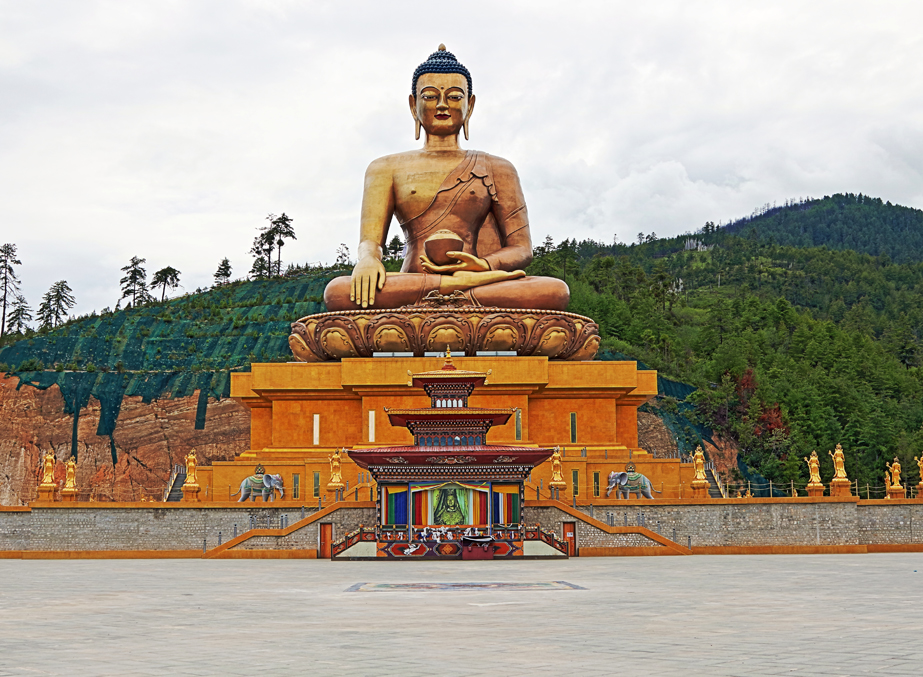 Thimphu, the capital city of Bhutan has its own charm and allurement! Though this city has embraced modernity with wide open arms, it still preserved its colourful cultures, traditions and rich heritage in livelier ways. Situated around 2,248-2,648m above the sea level, the city's beauty gets further adorned with lofty snow-capped peaks, verdant greeneries, sacred spots, tourist destinations and a never-ending list of things to do in Thimphu.
Whether a history digger or a nature lover, a casual vacationer or honeymooner, a nature lover or a backpacker, the list of Thimphu things to do will always keep you soaked in absolute fun and frolic. If you are already in Bhutan, or planning to visit this Last Himalayan Kingdom, here is a list of things to do in Thimphu that would get you closer to this city's immaculate beauty, diverse history, and much more!
Suggested Read: Things To Do in Bhutan , How To Reach Bhutan  &  Best Time To Visit Bhutan
Planning to visit Bhutan, here are the best Bhutan tour packages that can be customized according to your requirements.
Visit the National Memorial Chorten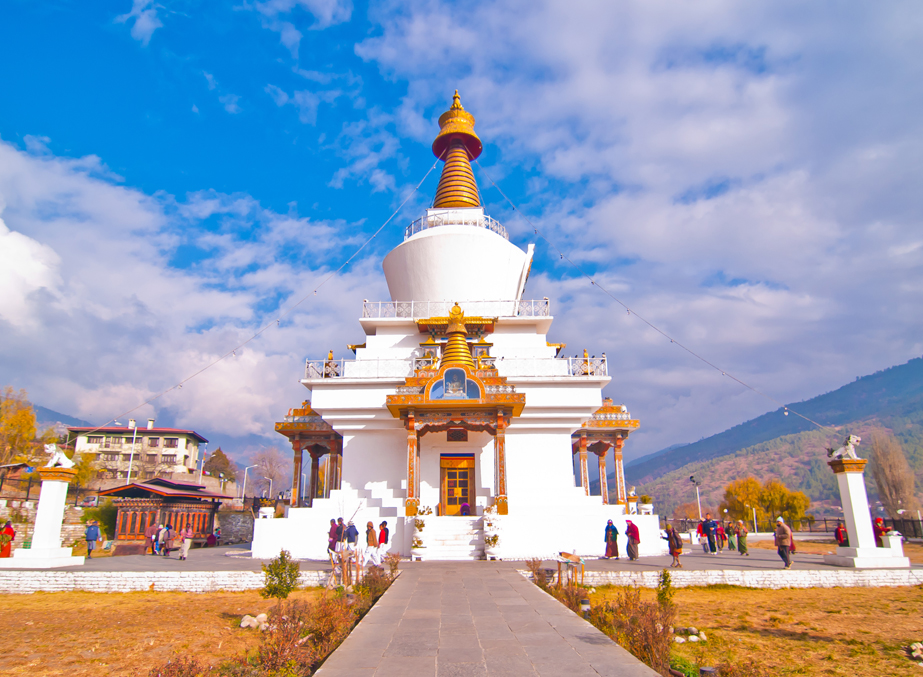 One of the best ways to unravel the list of things to do in Thimphu is by visiting the National Memorial Chorten. Erected in 1947 to honour Dorji Wangchuck, who was third king of Bhutan, this chorten is also famed as one of the most commonly visible religious landmarks in the Land of Thunder Dragons.
A serene and tranquil Thimphu place to visit, the chorten is adorned with beautifully carved mandalas and statues. It also has a remarkable display of ancient paintings, wooden carvings that depicts teachings of Drupka Lineage and Lama Gongdu. On a visit the National Memorial Chorten, you would also come across three protective bodhisattvas: 'Avalokiteśvara', 'Mañjuśrī' and 'Vajrapāṇi'.
Relive Bhutan's History at National Library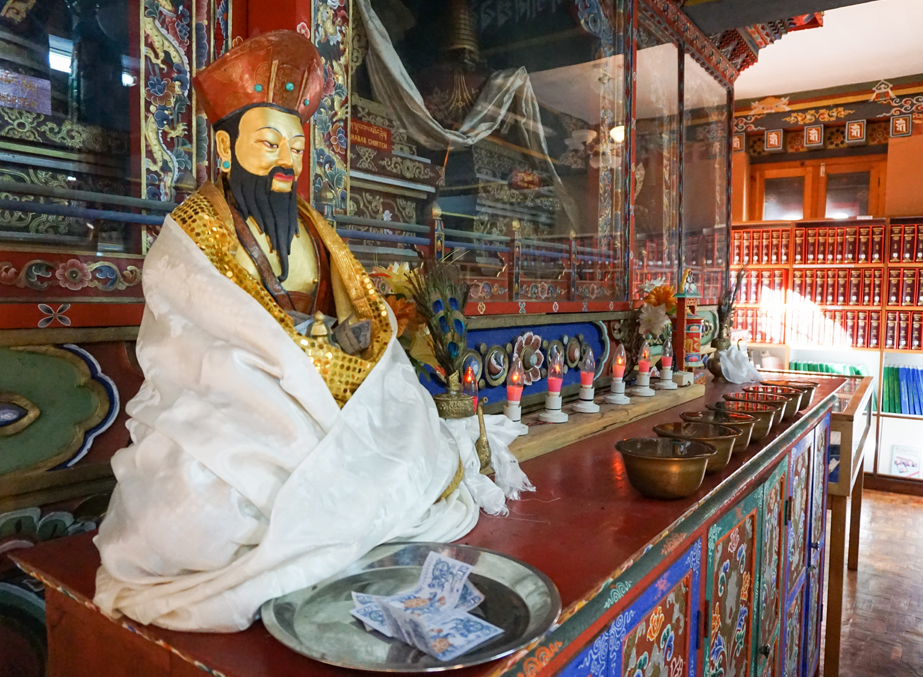 The Last Himalayan Kingdom has an extremely rich and diverse history. Though modernity is slowly taking over this liny landlocked country, one can still feel the true essence of its past engraved in every aspect of life! And to witness this, or to be a part of Bhutan's glorious past, one must visit the National Library in Thimphu.
Surely a not-to-miss tourist attraction, the library was established in 1967 by HM Queen Ashi Phuntso Choden. Though the library had a brief collection of books during its early stage, today it houses a massive collection of books and literature works that uplifts Bhutan's golden past. One of the most interesting things to do in Thimphu, a visit to National Library will transport you to an era bygone!
Visit Dochu La Pass and Druk Wangyal Chortens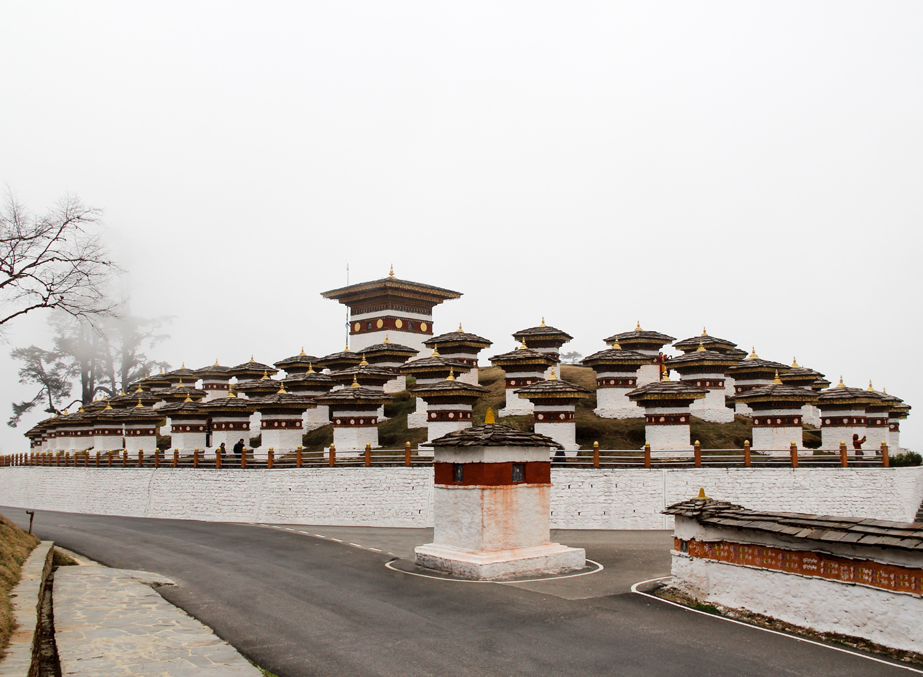 Perched at a lofty height of 3,100m, Dochu La Pass boasts of being one of the highest motorable passes in Bhutan. Connecting Thimphu with the pictorial Punakha Valley, a journey to this pass is very much exciting. Taking visitors through meandering terrains, some of the rugged turns and through breath-taking vicinities, Dochu La Pass also serves as a wonderful spot to enjoy panoramic views of the Himalayan Range and its snow-clad peaks.
While exploring this pass, visitors can also visit the 108 memorial chortens or the 'Druk Wangyal Chortens' on the East-West Road. Built to honour the 108 martyred Bhutanese soldiers, these chortens dot over a small hillock in three layers. Visit these chortens; pay homage to the valorous soldiers, and take the pride of completing yet another thing to do in Thimphu!
Learn to Make Bhutanese Paper at Jungshi Handmade Paper Factory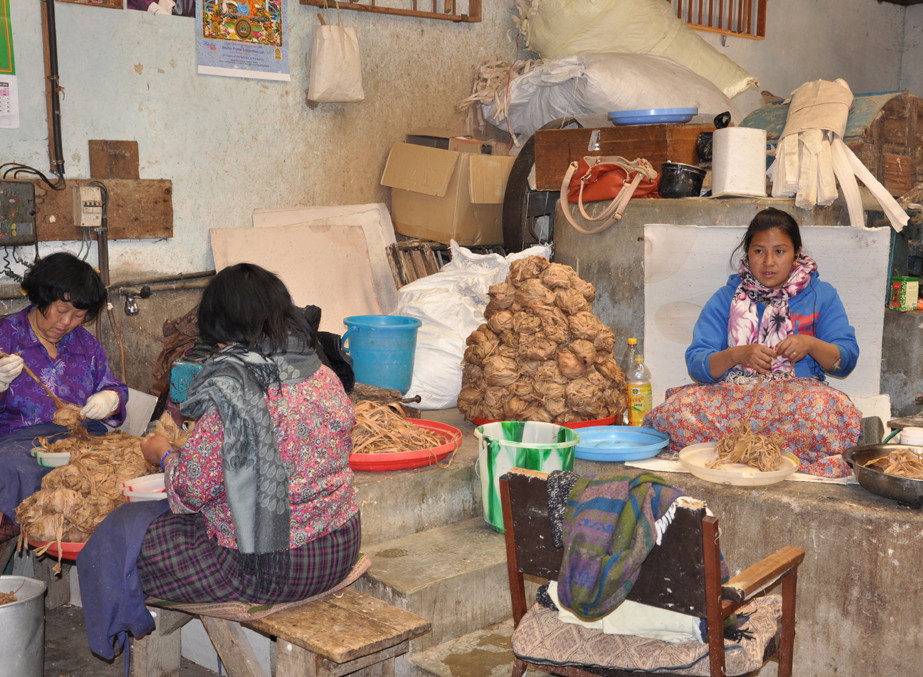 Jungshi Handmade Paper Factory plays a remarkable role in preserving Bhutan's indigenous cultures and traditional practices. This is the place that produces the finest quality handmade papers that are being used all across the country. Located only a kilometre away from Thimphu, visiting this factory is in fact one of the most interesting things to do in Thimphu Bhutan.
Papers produced here are usually called 'Deh-sho'; these are the papers that could be found in most of the monasteries and official establishments across Bhutan. Rated as one of the best Thimphu things to do, a visit to Jungshi Handmade Paper Factory also allows the visitors to witness the entire process of traditional paper making along with trying hands in traditional paper making.
Go for Taking Spotting at Motithang Preserve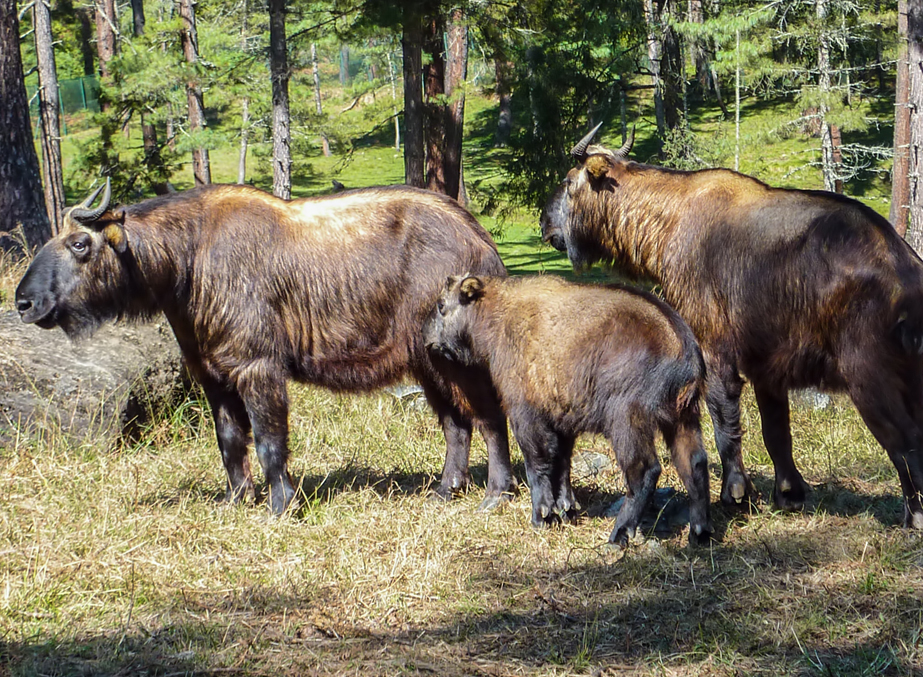 The picturesque Motithang Preserve is the home to Bhutan's most sacred and national animal, the Takins. Legends have it that these herbivore animals were actually created by a pious Tibetan saint on the request of the local villagers. An animal with the head of a goat and body of a cow, spotting Takins could be one of the most exciting Thimphu things to do!
Covering a total area of 8.4 acres, Motithang Preserve also has a good population of Sambar and Barking Deer. Soon, visitors could also spot Red Panda and Himalayan Serow within this preserve along with its diverse range of flora.
Attend Open-Air Concerts at Clock Tower Square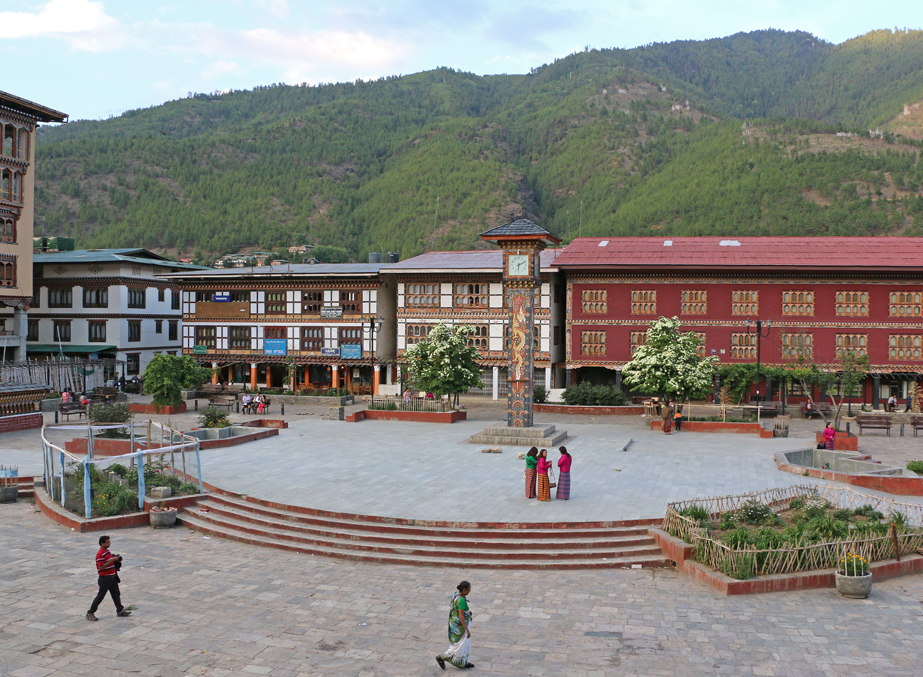 Clock Tower, which is situated in the heart of Thimphu city, is a promising spot to join the local crowd. Showcasing four different clocks, this is the spot that attracts most of the Thimphu youths and other citizens alike. Built in traditional Bhutanese architecture, the tower has intricate designs; hand painted dragons are the main attraction among these.
Visit this wonderful tower, and if you are fortunate enough, you can enjoy open-air concerts there. Yes, this is one of the most happening places in the entire country that keeps on hosting open-air concerts frequently. Even if not a concert, strolling here could be one of the grooviest things to do in Thimphu!
Discover Bhutan's Rich Heritage at Folk Heritage Museum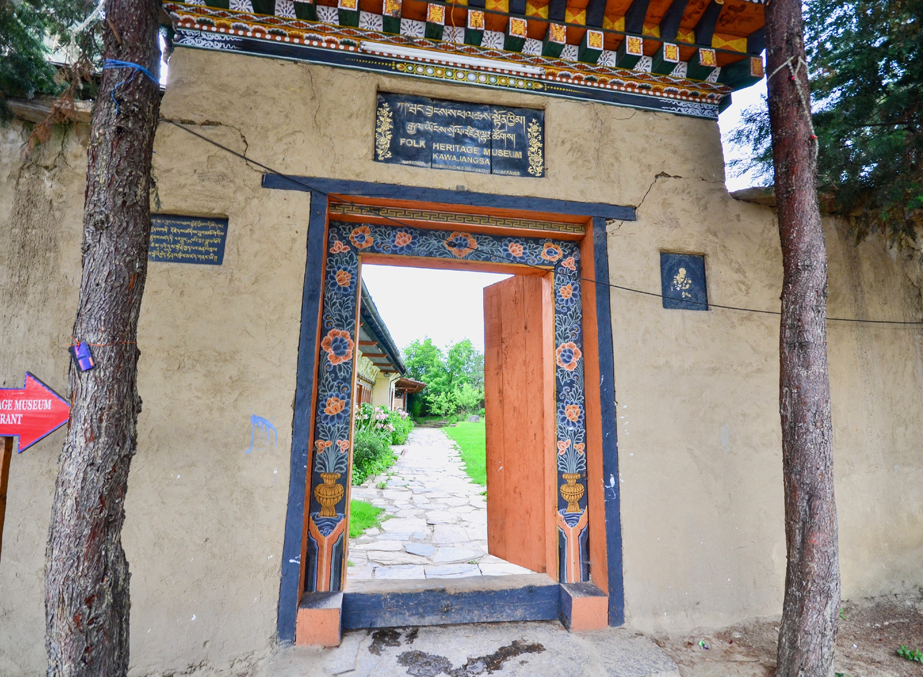 While in Bhutan's capital city and searching for the best things to see in Thimphu or the most amazing Thimphu things to do, everyone will surely suggest you a visit to the esteemed Folk Heritage Museum. Also called the Phelchey Toenkhyim, this is the place where you can have a livelier glimpse of how the Dragon Kingdom has preserved its past while enduring its folk cultures.
A three-storey Bhutanese building, each of its floors have their own significance. It is also a major historical landmark in the entire country and has a vast collection of ancient scripts, artefacts, antiques, household belongings, etc. A visit to the Folk Heritage Museum will get you introduced with the diverse heritage and help you unfold the pages of Bhutan's prismatic history!
Hike to the pious Tango Buddhist Institute
Bhutan, a country where both the hills and plains have a tryst with each other and casts a magical spell on the
visitors! Having such a mixed of terrains, hiking is revered as one of the most exciting things to do in Thimphu. And for the novice hikers, a hike to the Tango Buddhist Institute could be the best Thimphu things to do!
Located around 14km away from the city centre, this institute was founded by Lama Gyalwa Lhanampa during the 13th century. To reach this holy site, visitors should undertake a half days' trek through the mountainous regions, alpine woods, and scenic vicinities in Thimphu Valley. Though a short one, this hiking experience will surely offer you some of the most exhilarating Bhutan experiences!
Visit Trashi Chho Dzong, a Reminiscent of Bhutan's Past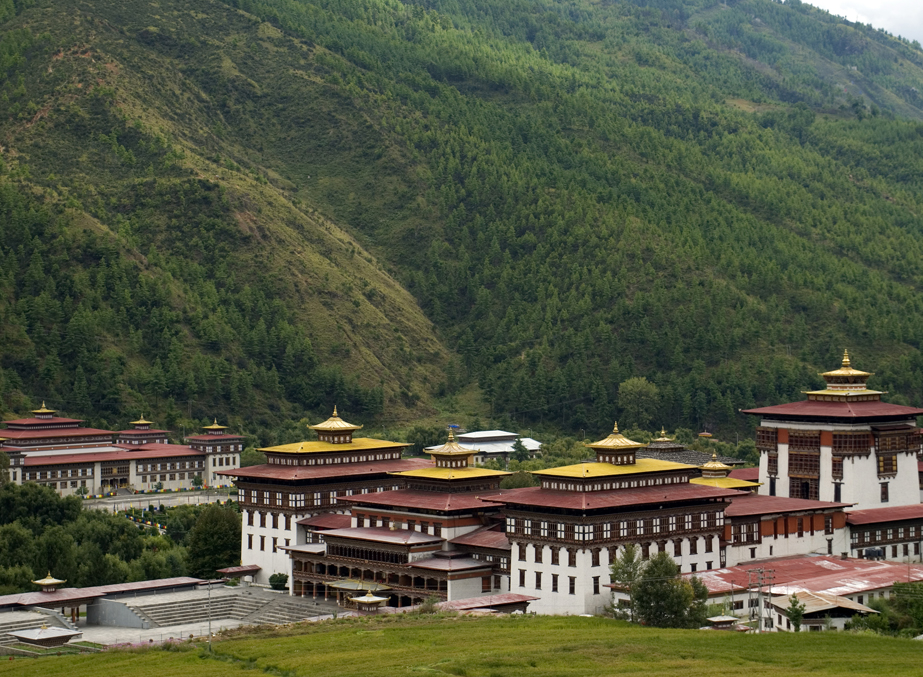 Trashi Chho Dzong or the 'Fortress of the Glorious Religion', is a tranquil place to visit while in Thimphu. Located only 2km away from Bhutan's capital on the banks of Wang Chhu River, this historic fortress was originally built in 1641. Unfortunately, the fort got affected by severe fire and other natural calamities over a period of time, and was renovated in due course until 1962.
Owing to its higher religious importance and value, Trashi Chho Dzong is now the seat of power and has most of the important offices of the Bhutanese ministers. It also has the offices of kings within its boundaries. Visiting this ancient historical landmark will make you familiar with the history of Bhutan in broader aspects. A visit to Trashi Chho Dzong is one of the most common things to do in Thimphu and is covered within all Bhutan tour itineraries.
Mingle with the Traditional Artist at Choki Traditional Art School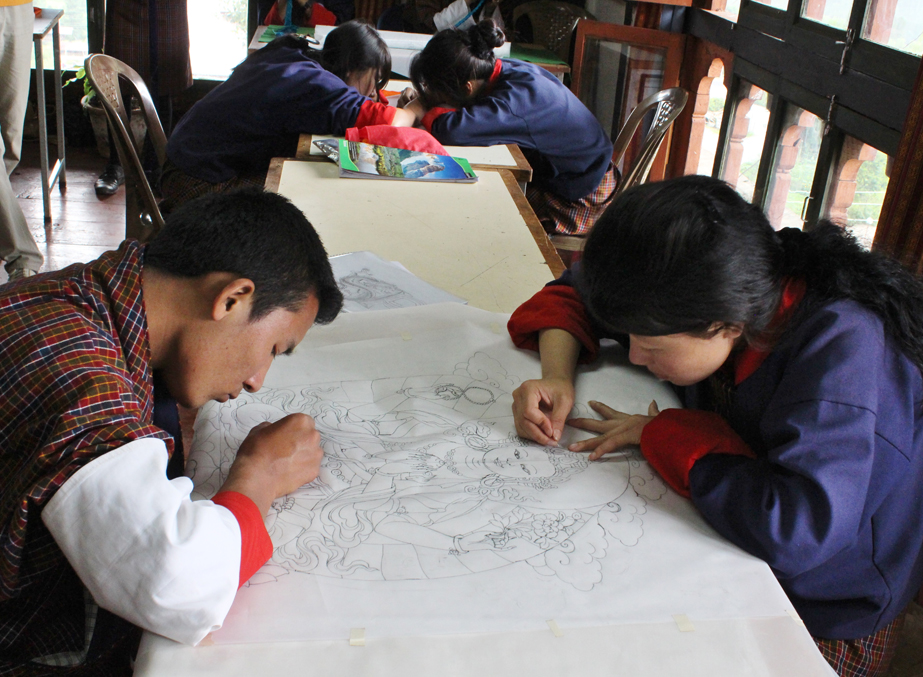 Ever thought about spending a day among both buddying and expert artists? Well, if you visit the Choki Traditional Art School in Thimphu, you will get to spend a day with students who pursuing traditional art forms like drawing, painting, embroidery, carvings, weaving, and tailoring. And to your surprise, you must know, the students you will meet here, are from underprivileged families.
Located 10km away from the main city, Choki Traditional art School offer free training only to underprivileged students. Built to commemorate Bhutan's 4th king – Dasho Choki Dorji, the school also offers visitors to buy souvenirs, handicraft items, furniture, etc. Visit this school, accomplish one more thing to do in Thimphu Bhutan, and also unravel how the Dragon Kingdom manages to be so happy!
Seek Solace and Peace of Mind across the Religious Sites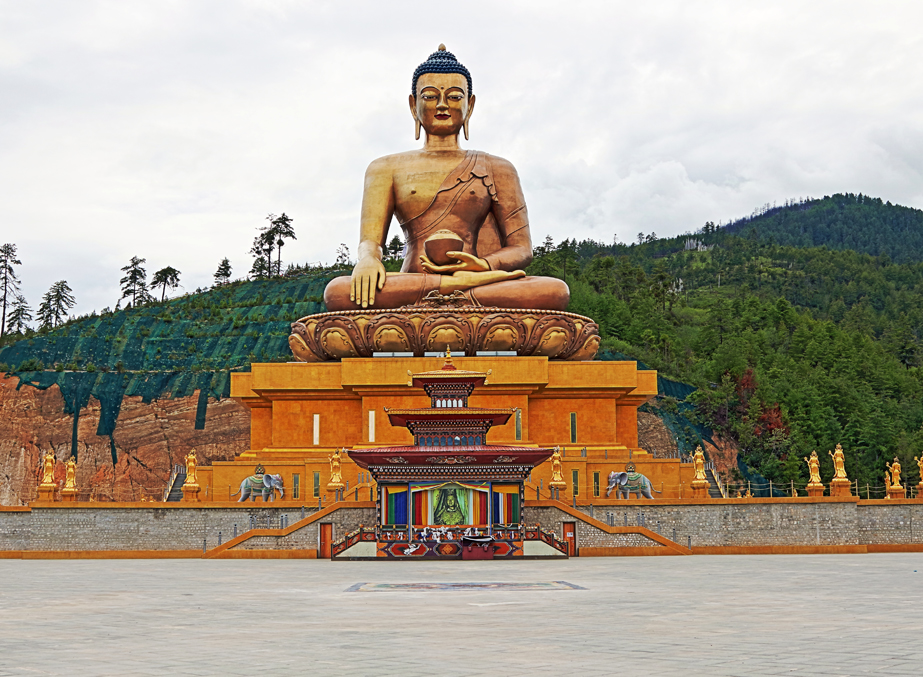 Thimphu as a city, reflects the perfect fusion of both contemporary and rustic worlds! While in hand, one can enjoy almost all the luxuries of modern age within the city limits, it also showcases a kaleidoscopic mix of ancient traditions and quaint practices within its periphery. And while strolling around the modern marvels in this city, one can also seek solace and mental peace by visiting its many sacred temples, monasteries and religious dzongs.
To name a few of the pious sites, one can visit the Tango Goemba, Buddha Point, Dechen Phodrang, Phajoding Monastery, Cheri Gompa, Simtokha Dzong, Zilukha Nunnery, Trashi Chho Dzong, and several others. Each of these places have something unique among themselves, and a visit to each of them would complete a major part in the list of things to do in Thimphu Bhutan.
Educate Yourself with the 13 Traditional Art Forms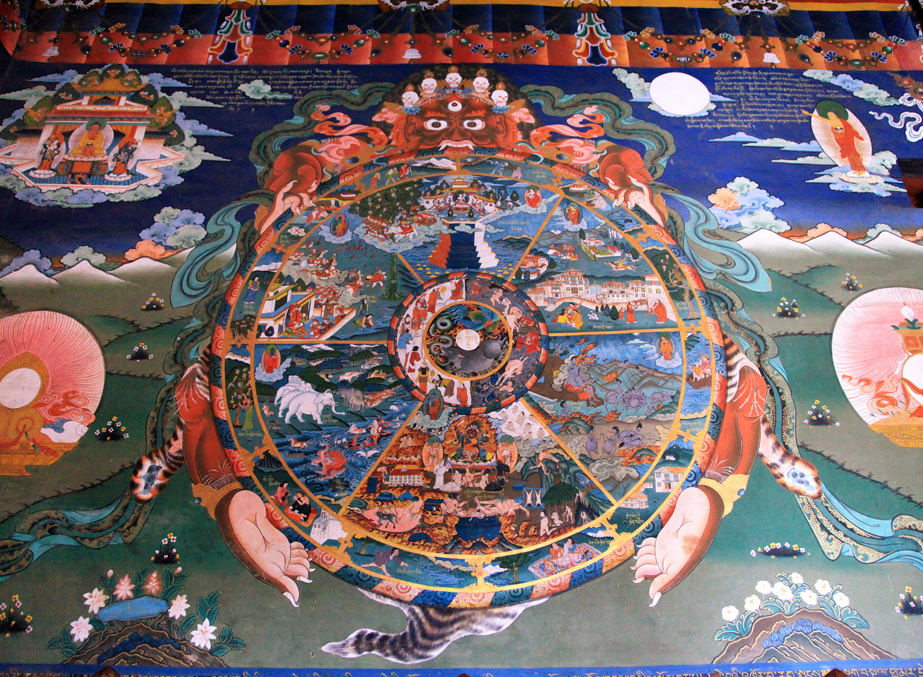 Did you know Bhutan is the home to 13 different art and crafts form? Whether your answer is yes or a no, you must visit Thimphu today to know these 13 different art and crafts form! The National Institute of Zorig Chusum is one such places where local youths come to learn these 13 different indigenous art and crafts form from all across the country.
While in here, you can also showcase your skills by learning some of these forms from the masters. So, what are you waiting for? Pack your bags today, check your things to do in Thimphu list, and be a master of traditional art forms.
Learn the Art of Weaving at Royal Textile Academy of Bhutan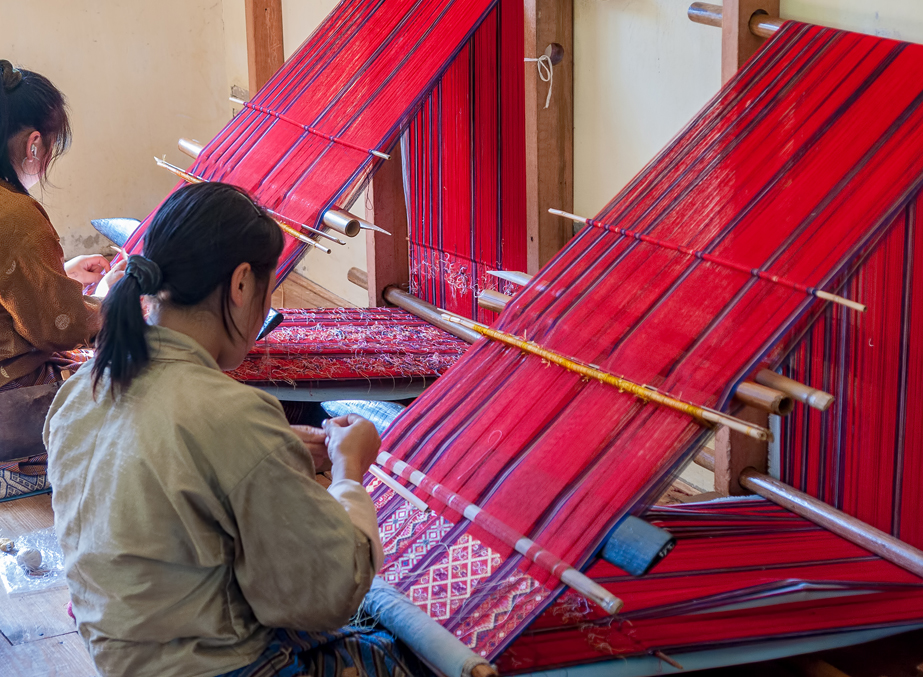 Weaving is also an integral part of Bhutanese culture. No matter what the occasion is, Bhutanese always prefer draping hand-woven costumes or traditionally woven attires. And while this art form is so acclaimed and respected, how can you not visit the Royal Textile Academy of Bhutan?
A non-profit organisation run under the governance of Her Highness Ashi Sangay Chiden Wangchuk, this academy showcases the best of weaving forms and techniques. Visitors to Royal Textile Academy not only get to witness the very best of craftsmanship. To add here, the academy also produces hand-woven outfits and attires for the Bhutanese royal family members.
Enjoy Sunset Views from Changangkha Lhakhang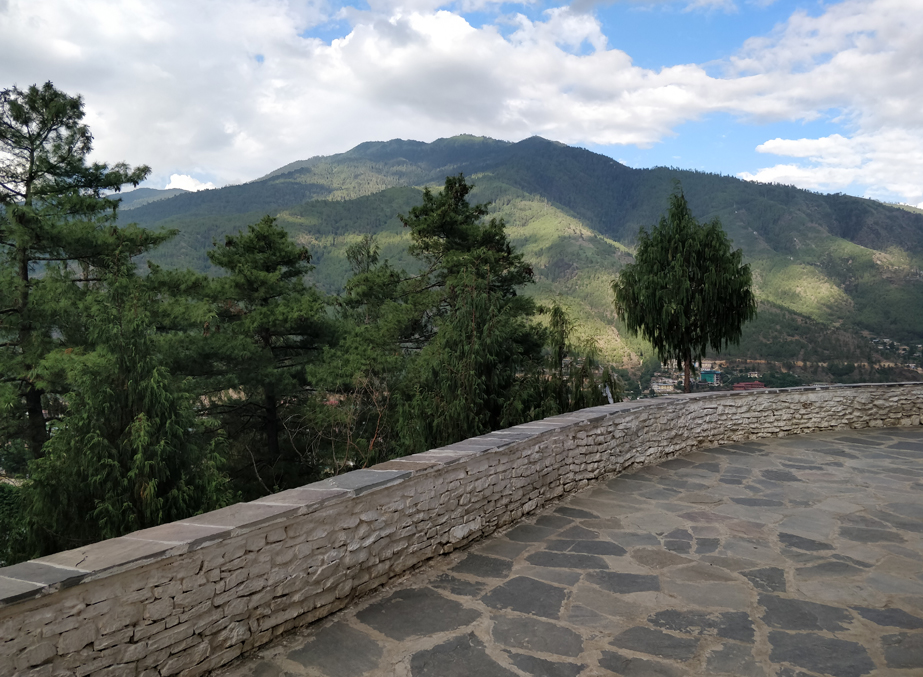 Evenings are usually the time when we all wind up our day schedules and return home to relax and relinquish our mind and soul! If you too need an evening that can eradicate all your worries and tiredness while in Thimphu, head towards the serene Changangkha Lhakhang. Overlooking the Thimphu city and sitting over a ridge, this ancient temple is a wonderful place to sit back, relax, and breathe life into your mind and soul.
Adding more to your evening, you will get to adore the magical charm of the setting sun from Changangkha Lhakhang. Along with this, the synced movement of the prayer wheels, the recitations of prayers, and the surreal fragrance of the burning incense sticks from within the temple will surely heal your burnt-out soul within a fraction of second.
Get Engrossed in Local Shopping at the Weekend Market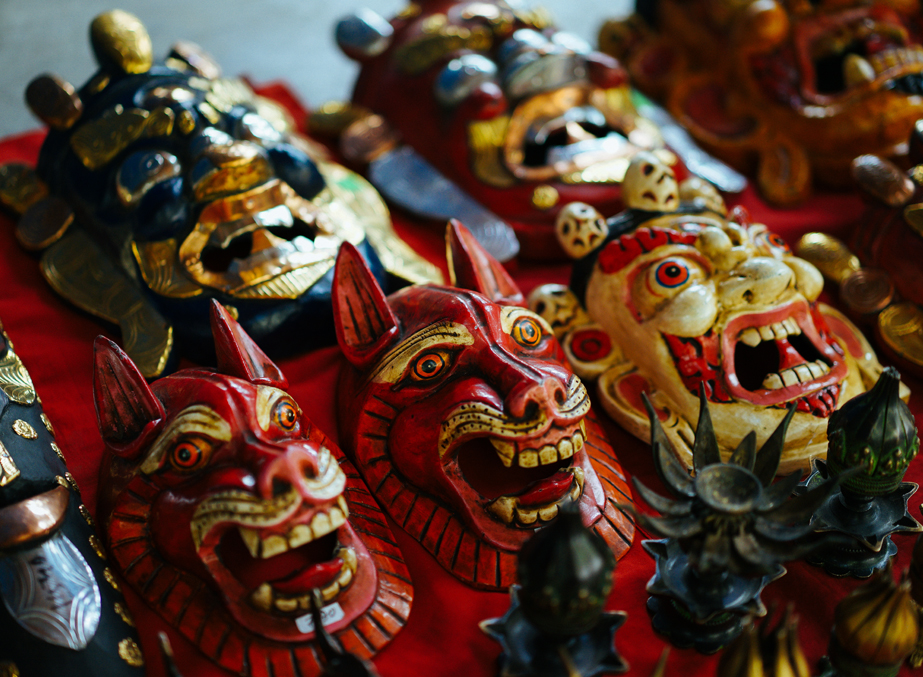 Local shopping at the Weekend Market us undoubtedly one of the most fun-filled things to do in Thimphu! Come Thursday evening, the city welcomes local traders to throng the city and sell their products till late Sunday evening.
During these couple of days, locals swarm the marketplace to buy their daily essentials. Starting from fresh farm products to organic vegetables, traditional incense sticks, pink saffron, and holy water, one van buy almost everything used in daily life. Traditional handicraft items and souvenirs are also available in Weekend Market; while you visit this market, don't forget to get souvenirs and Bhutanese traditional incense sticks!

Subscribe to us
Subscribe to our newsletter and stay updated

Request a call back
Our experts would love to create a package just for you!