How to Reach Punakha in Bhutan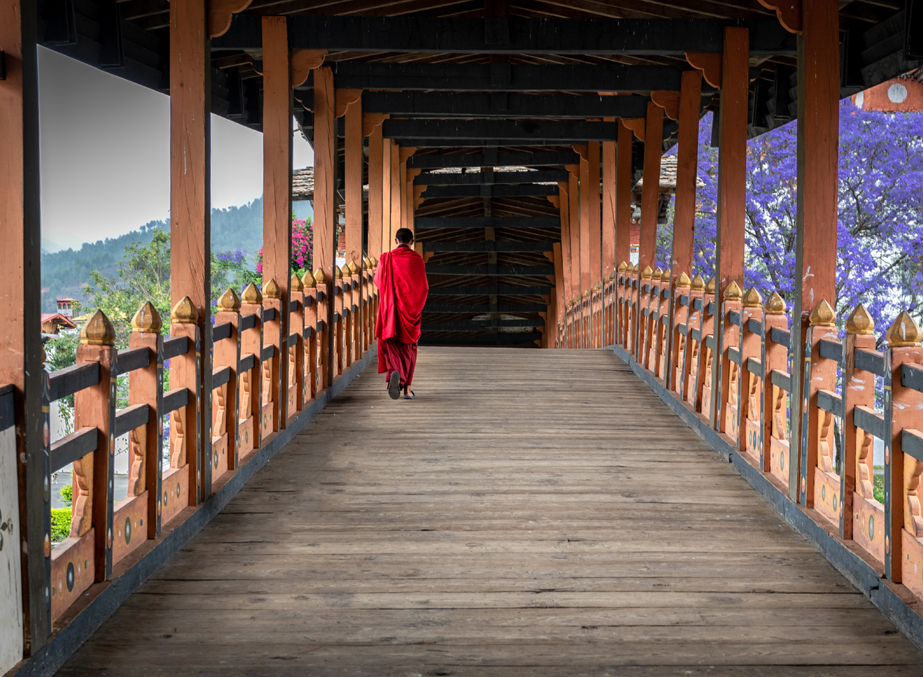 A major tourist destination in the 'Golden Triangle Map' of Bhutan, the gorgeous Punakha Valley needs no introduction. Once a capital of the Last Himalayan Kingdom; till the capital was shifted to Thimphu in 1955, this scenic valley is seated at the confluence point of the Pho Chhu and Mo Chhu rivers. Its fertile landscapes that brings the atmosphere to life, its gentle slopes studded with rice fields, its friendly locals, and pristine beauty truly makes it a much-coveted tourist spot in Bhutan.
Well, though this valley is known to be one of the most appealing tourist destinations, visitors often struggle to find out how to reach Punakha by air, train, and road. And in case, you too are planning for a trip to this beautiful Bhutanese destination, and are not able to find out the most convenient ways to reach Punakha, here is a guide to how you can reach and explore the magical charm of Punakha Valley.
How to Reach Punakha by Air
The valley of Punakha is located around 124km away from Paro Valley that has the only international airport in Bhutan. In order to reach Punakha by air, you should book your flight tickets to Paro International Airport, followed by a roadway journey from Paro to Punakha.
Well, before you book your flight tickets to Paro, you should ensure that you opt for only the selected Indian airports that offer either direct or connecting flights to Paro International Airport. If you are flying from India, you should book your air tickets from Delhi, Kolkata, Guwahati (Assam), Bodh Gaya (Bihar), and Bagdogra (Siliguri, West Bengal). If not from India, you can book air tickets to Paro from Singapore, Bangkok (Thailand), Kathmandu (Nepal), and Dhaka (Bangladesh).
How to Reach Punakha by Train
Since Bhutan doesn't have any railway connectivity within the country or with India, a direct train journey to Punakha would not be possible. However, you can enjoy a train ride to Hasimara Railway Station in Alipurduar district of West Bengal. This railway station is located around 17km away from the town of Jaigaon at the Indo-Bhutan border. From Jaigaon, you can embark on a road journey to Punakha via Phuentsholing and Thimphu.
How to Reach Punakha by Road
If you are looking for how to reach Punakha by road, you should directly make your way to Jaigaon town in Alipurduar district of West Bengal. Being the last Indian town, Jaigaon offers an easy access to Bhutan through the town of Phuentsholing. Once you reach Phuentsholing, you can hire private cabs or avail regular buses to reach Punakha by road through Thimphu; this roadway journey usually takes 8 hours.

Subscribe to us
Subscribe to our newsletter and stay updated

Request a call back
Our experts would love to create a package just for you!