Best Time to Visit Thimphu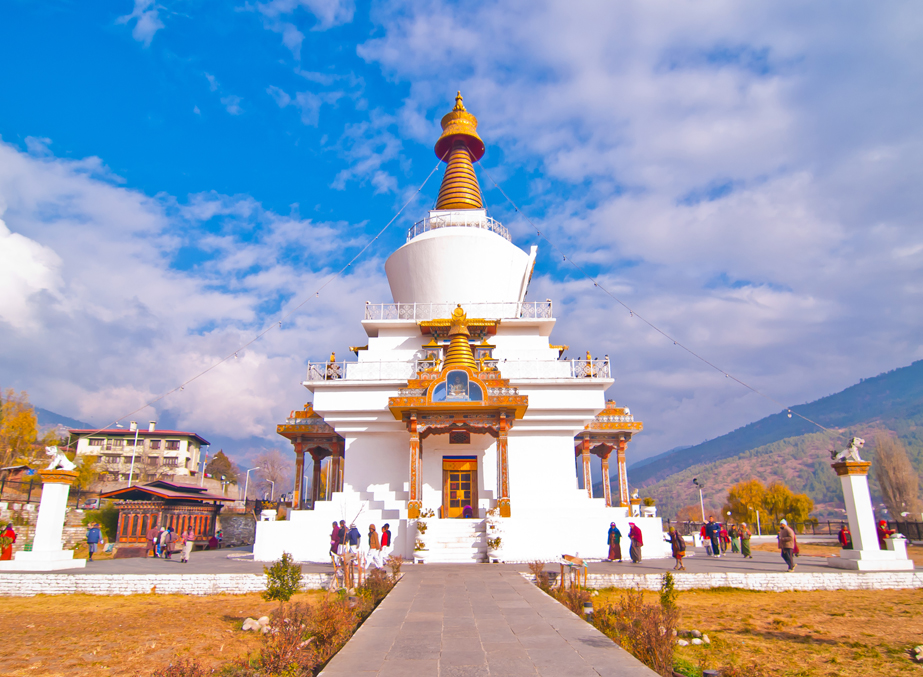 Bhutan's capital and also the largest city in this Himalayan Kingdom, Thimphu is among the most coveted holiday destinations in the entire world. Guarded by the mighty Himalayas and its snow-kissed peaks, dotted with sacred dzongs and many monasteries, and bestowed with a prismatic climate throughout the year, this is a city that can be visited almost throughout the year.
However, if you are searching for the best time to visit Thimphu, here is a detailed guide to its seasonal calendar. Let's have a look on all the seasons that caresses Land of Thunder Dragon's capital city, and get acquainted with which season would serve as the best time to visit Thimphu, Bhutan!
Spring (March, April and May): Best Time to Visit Thimphu
As the spring marks its beginning in Thimphu, the entire city gets camouflaged with Mother Nature's most colourful blanket. This is the time when the city gets covered with an enchanting carpet of many different species of wild flowers, rhododendrons, and lush vegetation. Starting from the beginning of March, temperature continues dropping till the mid of May ranging between 4-23 degrees on an average. In addition to the scenic views all around, the atmosphere gains much clarity with less humidity. However, you should always be prepared to encounter some rainfall followed by cloudy sky.
Autumn (September, October and November): Best Time to Visit Thimphu
The months of September-November is the most promising time to plan a tour to Bhutan's capital city; this season has its own charm and appeal among the visitors! Though mostly like the spring season, autumn brings in frequent rain showers that are quite refreshing and with every sprinkle, the ambience gains more clarity. This makes it for an ideal season to go for most of the tourist activities across the city. Also, as the temperature during these three months stay limited within a range of 4-20 degrees, visitors can unravel all the hidden corners of this city while being relaxed and composed. Adding to all these, the clear blue sky offering exquisite views of the Himalayan Range makes it for a magical experience. This is also the time, when the agricultural fields start turning golden; the views are truly captivating and equally tempting to miss out!
Winter (December, January and February): Ideal Time to Visit Thimphu
As the city welcomes the crispiness of winter, it starts getting covered with a pearly-white blanket! If you are a winter person, you would surely fall for Thimphu's mesmeric beauty in the winters! With temperature reaching a minimum of -1 degrees and a maximum of 15 degrees, you can expect sunny days and quite chilling nights. If planning a visit during the winter, you should always carry enough of warm clothes and other required clothing materials. Also, from the end of January to the mid of February, you can have a gala time when the entire city receives its heaviest snowfall of the year. To note here, due to heavy snowfall, some of the routes to Thimphu or within the outskirts may remain closed. This winter can be called as an ideal, and not the best time to visit Thimphu, Bhutan.
Summer (June, July and August): Decent Time to Visit Thimphu
Thimphu's summer gets influenced by the Indian summer. Temperature during this season might go up to 28 degrees with the minimum of 15 degrees. Chances of heavy rain showers are a common phenomenon during these three months. Thus, you can always expect soaked terrains which can get muddy at times, and cause hindrance to your movements across the city. Carrying umbrellas or raincoats are advisable if you are planning to visit Thimphu during the summers.

Subscribe to us
Subscribe to our newsletter and stay updated

Request a call back
Our experts would love to create a package just for you!