Places to visit in Bhutan during your honeymoon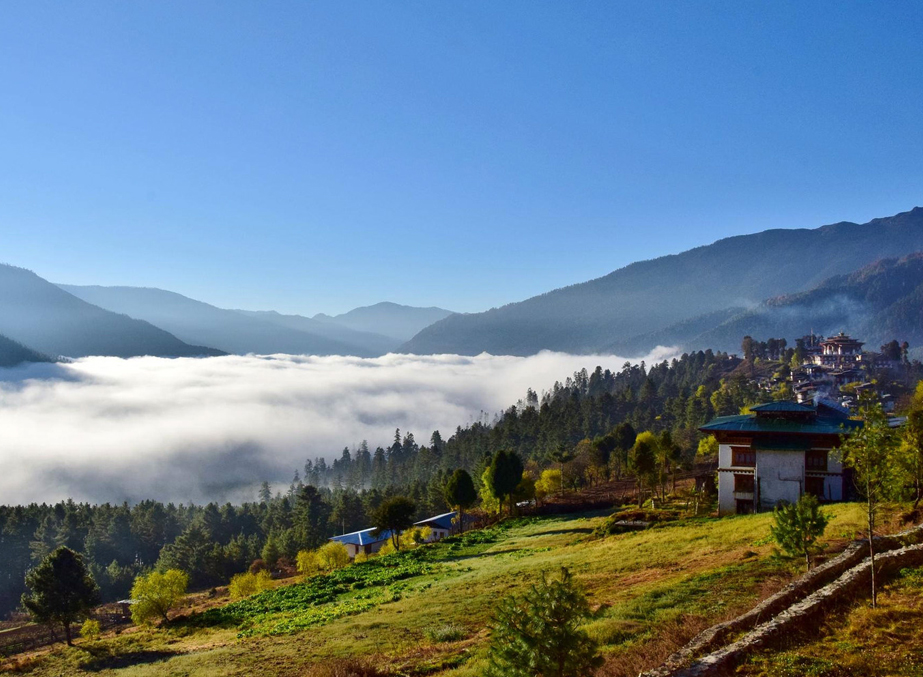 Taking a walk on white sandy beaches and staying at a luxurious resort is not the cup of tea for every honeymooner. Some newlyweds wish to spend their moments of love in the tranquillity of the mountain while surrounding themselves by cold weather, lush greenery, and picturesque view. Bhutan, the land of the thunder dragon, is one ideal destination for couples who are seeking calmness of the mountains as this tiny Himalayan Kingdom has a lot to offer to the newlyweds may it be the magnificence of Buddhist traditions or precipitous adventures.
No matter where you visit in Bhutan, you will come across the authentic beauty of the Buddhist religion, majestic scenic locations, outstanding architecture, and scrumptious Bhutanese cuisine. Every corner of Bhutan offers its travellers with spell-binding scenery and warm-hearted people. So, here is a list of some of the most-visited places in Bhutan where couples can spend the indelible time on their honeymoon.
1. Wangdue Phodrang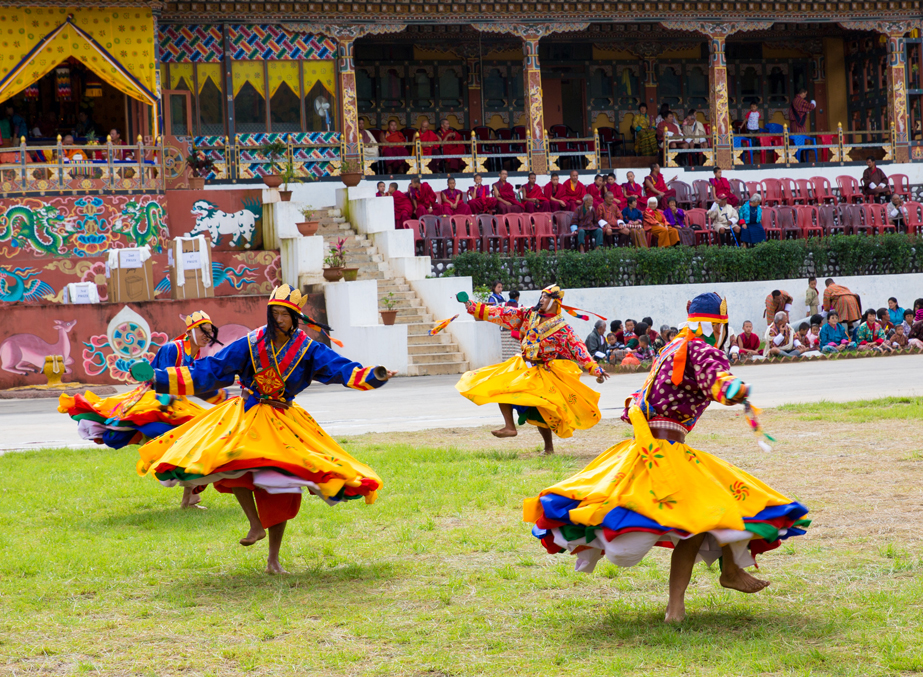 A honeymoon can be a lot more exciting when you get to explore different cultures and folklore. In Bhutan, both these things can be found in the admirable yet eccentric district of Wangdue Phodrang. Most of the district is protected by administrative to conserve environment which is why it has been able to preserve its cultural values. The best part about this place is that couples will encounter eye-catching stone carving and bamboo works. Besides, if you are lucky enough, you may witness the precious birds including black-necked crane and white-bellied heron.
Wangdue Phodrang is all about Bhutanese tradition and nature that leave its visitors speechless. So, for couples, some of the must-visit places in this region are Gangteng Monastery, Chimi Lhakhang, Rinchegang Valley, and Phobjikha Valley.
2. Paro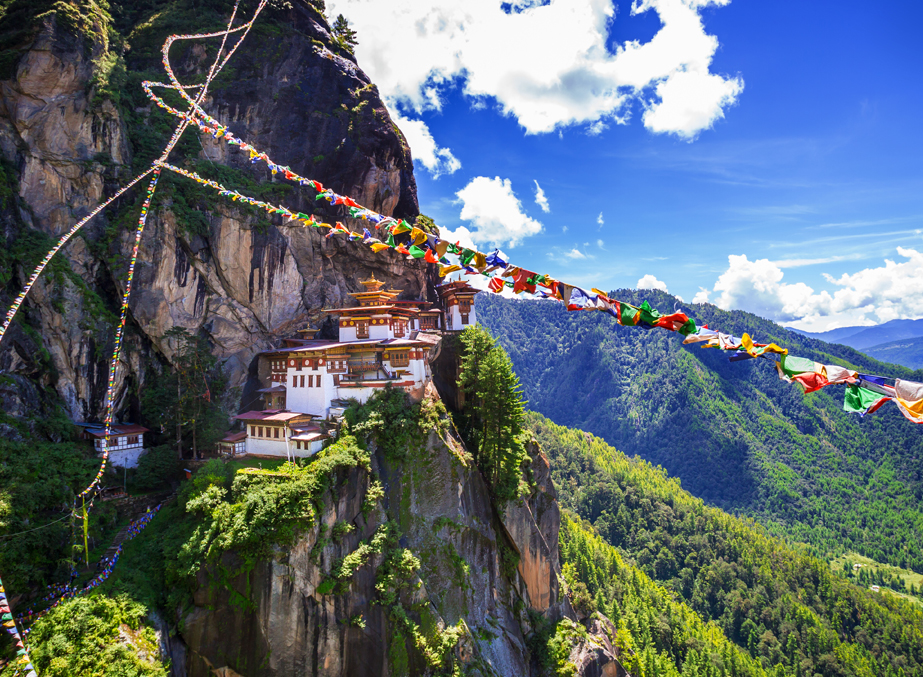 Paro, the place of the only international airport of the country, is one awe-inspiring valley which is surrounded by the high snowy mountain peaks. This marvellous location is renowned as one of the most amazing honeymoon destinations of Bhutan where couples never go short of places to visit. This small valley comprises of houses built in traditional Bhutanese architecture, 155 temples and many monasteries that are centuries old.
Paro is home to the most iconic monastery of the country, Tiger's nest or Taktsang which is located on the cliffside and is famous for its sacred beliefs and majestic beauty. Apart from that, the National Museum of Bhutan, Kichu Lakhang, Rinpung Dzong, and Jangtsa Dumtseg Lakhang are some of the other places where couples should pay their visit.
3. Haa valley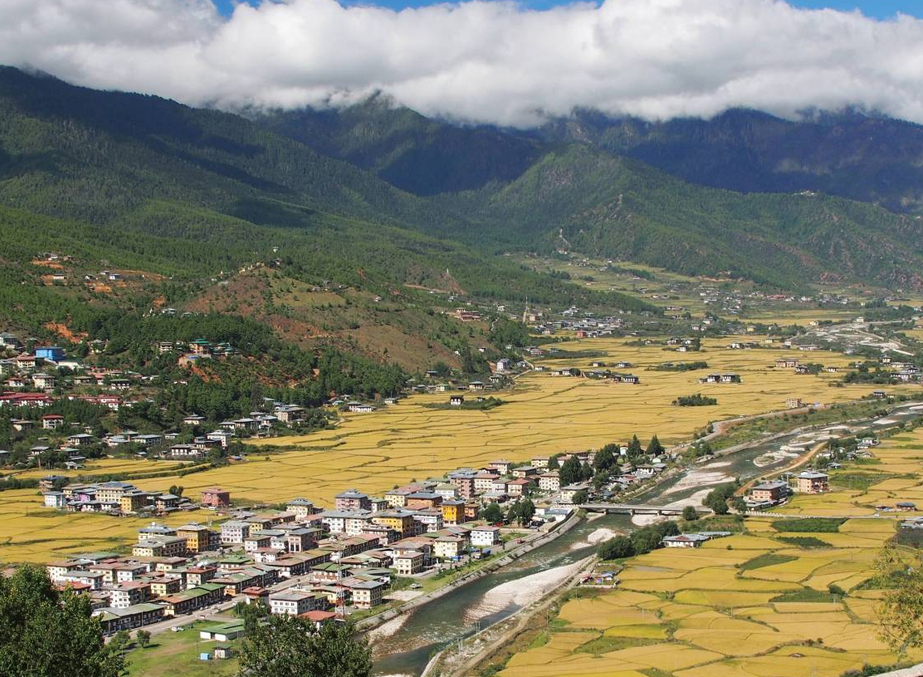 Looking for a perfect location for hiking? There is no better place like Haa valley. Located in the southern part of Paro, Haa valley can be counted amongst a few of the most spectacular places on the planet because of its blissful environment and charming natural allurement. Being a bit isolated place, this heavenly valley comprises of idyllic paths making it a dream location for trekking-lovers. Moreover, visitors will find this place pleasing because it is home to a very small number of people who are mostly nomadic herders and farmers.
Haa valley is a small place that is surrounded by nothing but the excellence of nature and beautiful scenery can be seen from locations such as Dumchung Dzong, Has Samarpudung, and Haa Gompa.
4. Thimphu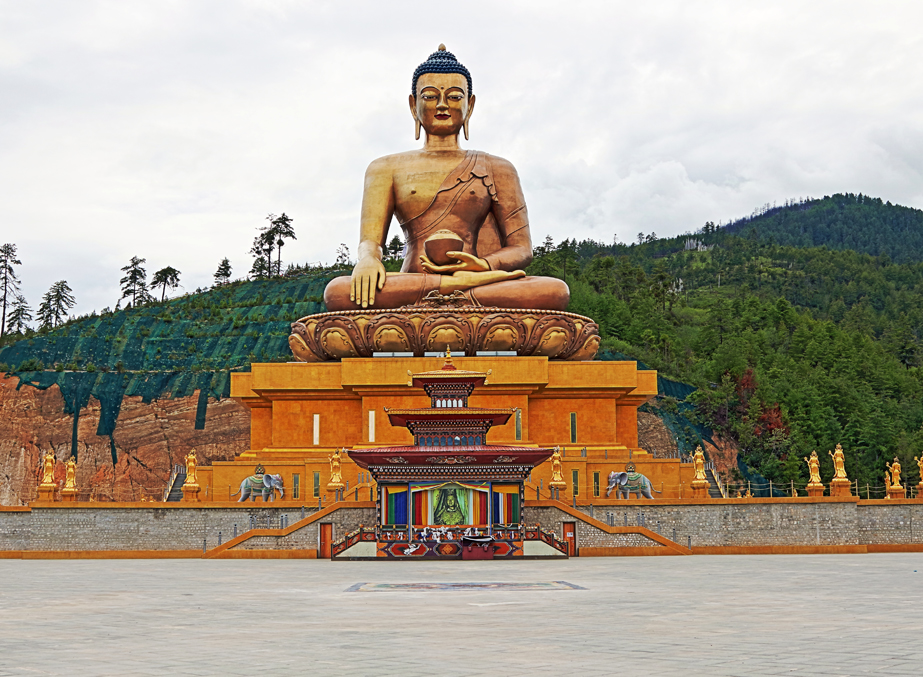 The capital city and a mini-metropolis resting in the allurement of peaceful mountains, Thimphu is the place for couples who are looking forward to shopping in the local markets of Bhutan and spending their honeymoon at a luxurious resort. Here newlyweds can soak into the mesmerizing morning of the monastery and by the evening, they can stroll in the crowded markets where local farmers and artists arrive to make the trade. Besides, couples will encounter monks draped in the crimson robs and devotees in their traditional garbs presenting Bhutan the way they have always expected.
Thimphu offers its visitors an opportunity to engage themselves in cultural art, adventurous hikes, cycling tours, and other outstanding activities. Moreover, couples can pay their visit at the fortress on the north edges, Trashi Chho Dzong, a traditional Bhutanese temple Changangkha Lkhang, National Textile Museum, and other favoured places situated in Thimphu.
5. Bumthang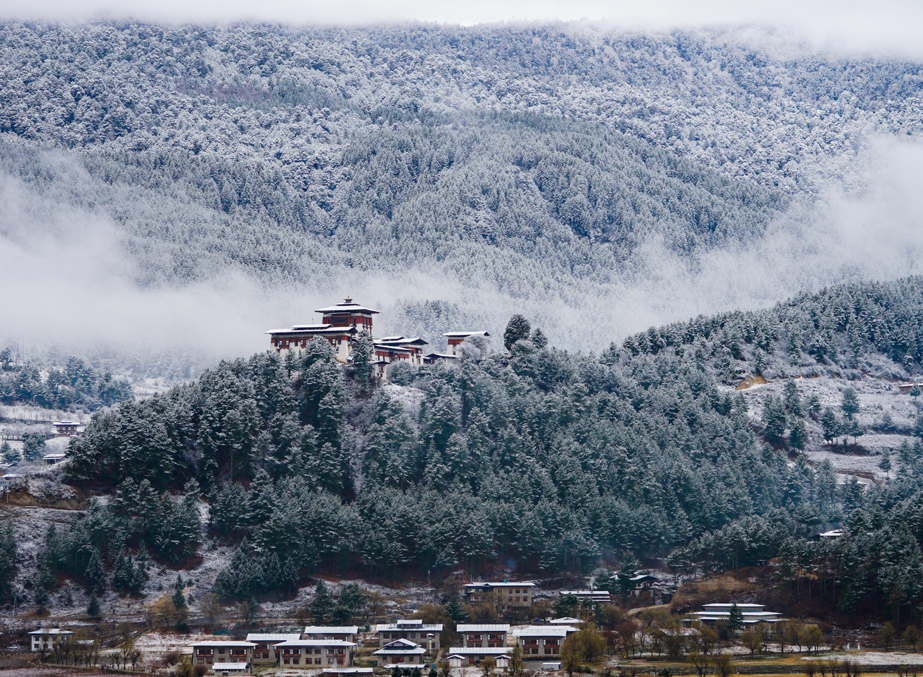 Bumthang, literally meaning 'Beautiful field', is one of the most breathtaking places in Bhutan which is meant to be visited by people who are keen to introduce themselves with the idiosyncratic culture and spirituality of the region. This region is renowned as the most historical place and spiritual centre of the country that comprises of four incredible mountains valleys and monasteries and temples that are centuries old. On top of that, newlyweds who are looking for an adventurous hiking experience, Bumthang is the place for them.
At Bumthang, tourists can find sightseeing spots such as Tamshing Lhakhang, the Palace Museum, or the famous burning lake. Also, there are several other attractions in Bumthang, however, one must prefer to go hiking and taste the authentic Bhutanese cuisine, especially traditional beer.
6. Punakha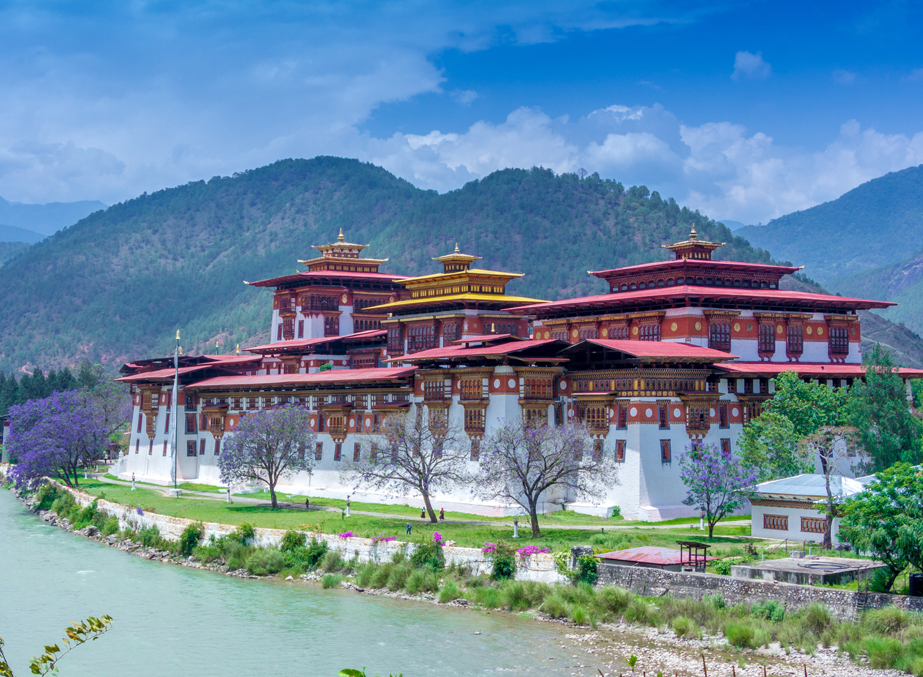 Punakha, the former capital of Bhutan, is another ideal honeymoon destination for couples who would love to spend their romantic vacation amidst the calmness and adventure of the mountains. If your partner and you are adventure freaks, Punakha offers many thrilling activities like rafting, mountain biking, and trekking deep into the mountain forest. Punakha Dzong, splendid Suspension Bridge, lovely Jigme Dorji National park, and Khamsung Yueling Monastery are some of the most impressive places where every newlywed should visit.
While visiting Punakha, make sure you pay your call at the remote village of Gasa where you will find the authentic Bhutanese house constructed in traditional architecture and decorated traditionally. Moreover, you will find yourself surrounded by welcoming people who will introduce you to the amazing local lifestyle.
7. Trongsa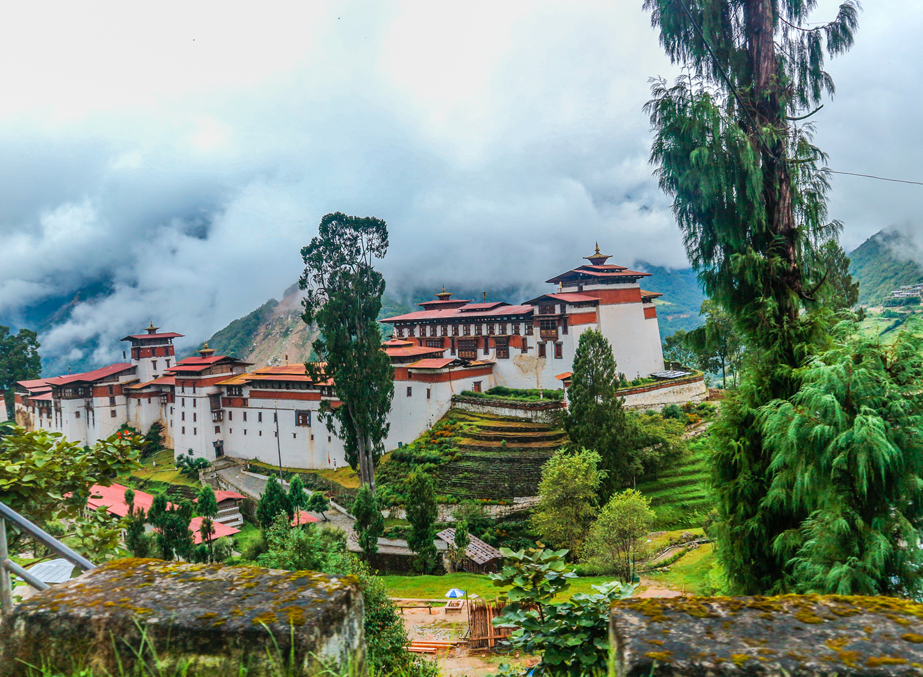 Trongsa is a small town situated right in the middle of the country and offers a spectacular view of the surrounding valleys as it sits at a steep ridge. The best thing about this place is that every hotel and retreat provides its guests with outstanding sceneries from every window hence offering a paradise for every couple on their honeymoon. The topmost attraction of this small place is Trongsa Dzong that attracts many tourists every year because of its wonderful architecture, historical significance, and splendid view. It is said that the King of Bhutan first needs to hold the position of Trongsa Penlop (governor) before becoming the crowned prince.
Other attractions that can be visited by newlyweds in the picturesque location of Trongsa are Trongsa Ta Dzong, Threupang Palace, and Chendebji Chorten. Also, to make their honeymoon more tempting, they can participate in many activities such as cycling tours, sightseeing, hiking, and many more.
8. Lhuntse and Mongar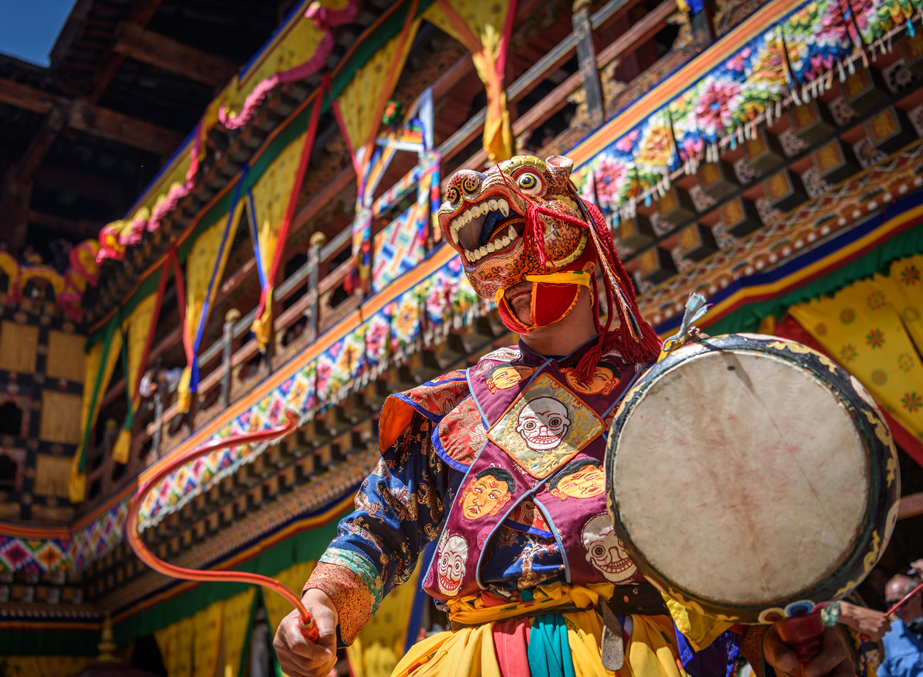 Mongar is one of the most astoundingly beautiful honeymoon destinations which is located at an altitude of 1700m. Being one of the most preferred holiday destinations by couples, this small area is renowned among travellers for its delightful Bhutanese architecture and admirable scenic locations. Just after a 3 km drive, you can visit another magnificent place with a romantic setting, Lhuntse.
What makes it outstanding is its natural beauty which is still untouched by the modernization, hence you will find this place ideally romantic with steep mountain peaks, milky white waterfalls, and view that will be a feast to your eyes. So, to get the best out of this place, you must pay your visit to Lhuentse Dzong, Khoma Village, Gangzur village, and Bumdeling wildlife sanctuary.
9. Phuentsholing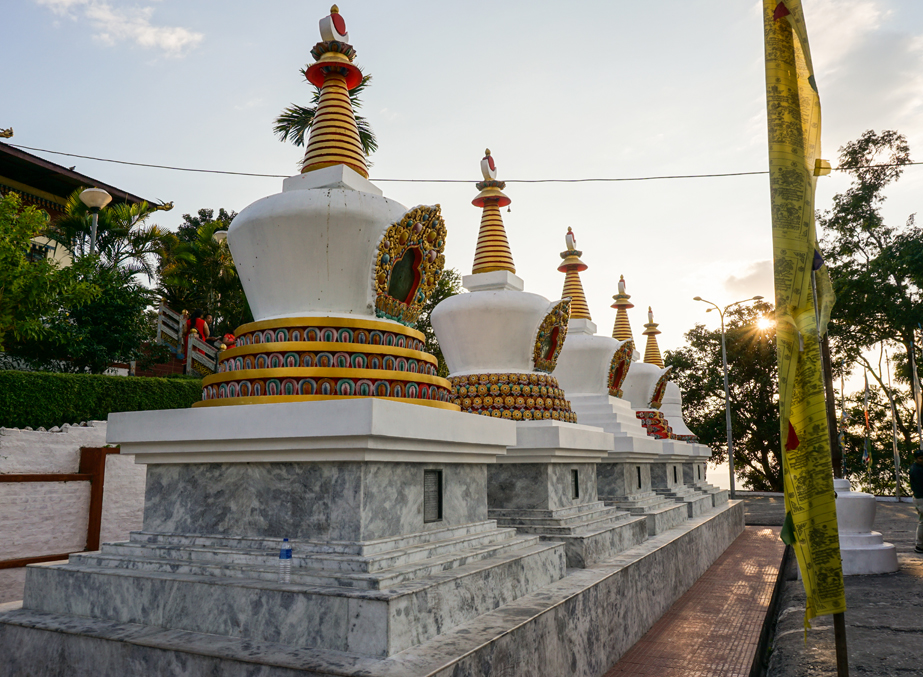 A majestic town that shares its borders with India, Phuentsholing is the first place travellers visit while travelling from India via roadways which is why this place presents an amalgamation of both Bhutanese and Indian culture. It is renowned as the second largest city of Bhutan where couples will come across perfectly developed city life with nature's magnificent touch. One can enjoy the city's lifestyle with their soulmate and also have fun at the green-carpeted mountains, crystal clear water flowing, and unwinding atmosphere.
Phuentsholing, located in the southern part of the country, has many impressive places to visit such as glorious Bhutan Gate, thrilling crocodile breeding centre, ancient Karbandi Monastery, and scenic Amu Chhu.
10. Gangtey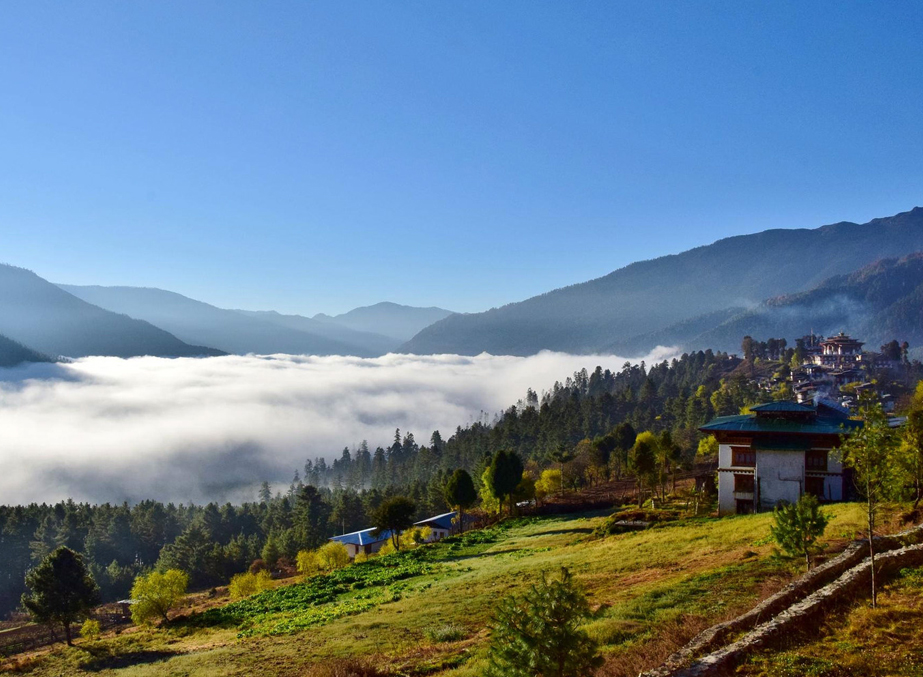 Last but not least we have Gangtey which is nestled in the snow-capped location of one of the most beautiful valleys of Bhutan, Phobjikha. What makes this place awesome is its quality of educating visitors about various natural traits. Therefore, couples who wish to obtain knowledge about the environment and its delicate species, you should stay at this place for a few days to make your experience indelible.
Gangtey is a tiny place with a lot of famous tourist attractions out of which, some of the most prominent ones are Kumbhu Lhakhang, Nyelung Dechenling, Crane Informative Centre, and Gangtey Goemba.
Bhutan is a kingdom of heaven that is loaded with tranquil countrysides and mighty mountains that will leave you speechless. So, without any second thought, consider Bhutan as your quintessential honeymoon destination where you can spend a wonderful time with your other half.

Subscribe to us
Subscribe to our newsletter and stay updated

Request a call back
Our experts would love to create a package just for you!