15 Most Exciting Things to Do in Bumthang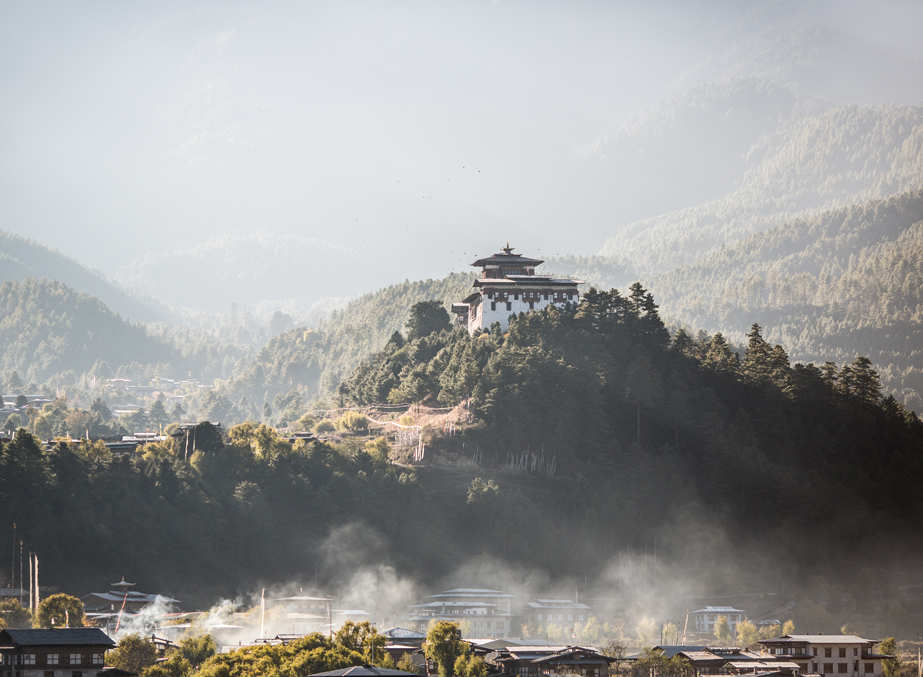 Bumthang – a picturesque destination in Bhutan where time stands still, where nature resonates its raw beauty, where spirituality prevails everywhere, and a tourist spot without which no Bhutan tour would be completed! Famed as the 'Switzerland of the East' or the 'Modern Day Shangri-La', this region in the Happiest Himalayan Kingdom with its enchanting beauty and appeal, never fails to amaze its visitors.
Adding to its scenic valleys and plains, friendly locals, religious significance, and diverse culture, there is the list of things to do in Bumthang that entices visitors from all corners of the globe. From village tours to exciting day outing, trekking across the snow-capped peaks to seeking solitude, one can enjoy almost everything in this part of Bhutan. Let's not wait much and check the list of all fun-filled and engrossing things to do in Bumthang!
Suggested Read: Things To Do in Bhutan , How To Reach Bhutan & Best Time To Visit Bhutan
Planning to visit Bhutan, here are the best Bhutan tour packages that can be customized according to your requirements.
Attain Mental Solace at Jakar Dzong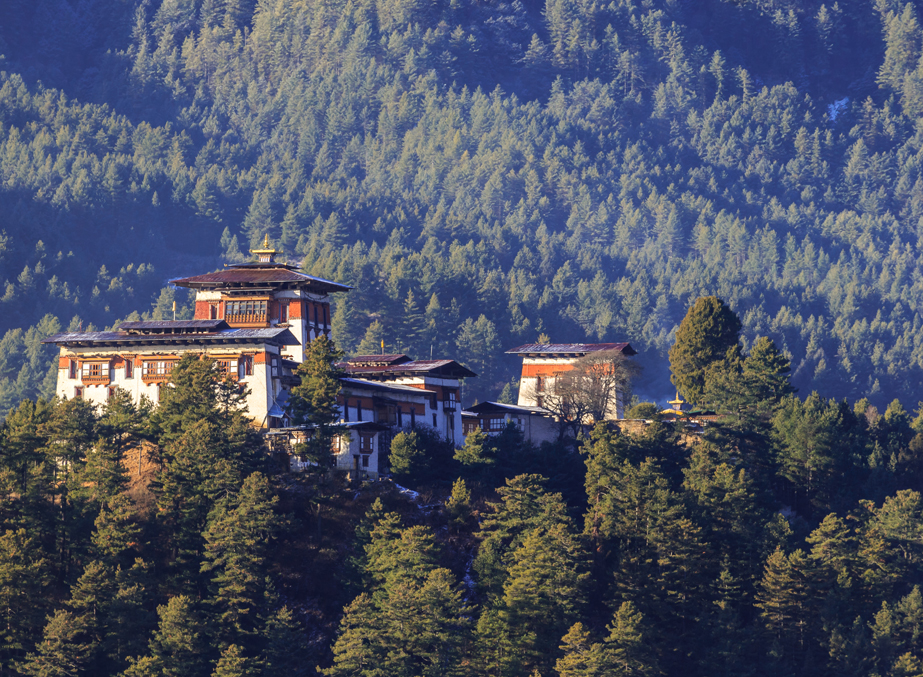 Dating back to the 15th century, Jakar Dzong is surely one of the finest as well as ancient places to visit in Bumthang Valley. Located on the edge of an enthralling ridge and canopied by luscious vegetation, the kind of peace and serenity that prevails here might not be found anywhere else in Bhutan.
If you are searching for the best things to do in Bumthang, a visit to Jakar Dzong is must for you. Visit the monastery, relive its history, attain spirituality and rejuvenate your mind with the calmness that exists around this vicinity.
Visiting Time: 09:00AM – 05:00PM
Entry Fee: No charge
Seek Solitude Near Mebar Tsho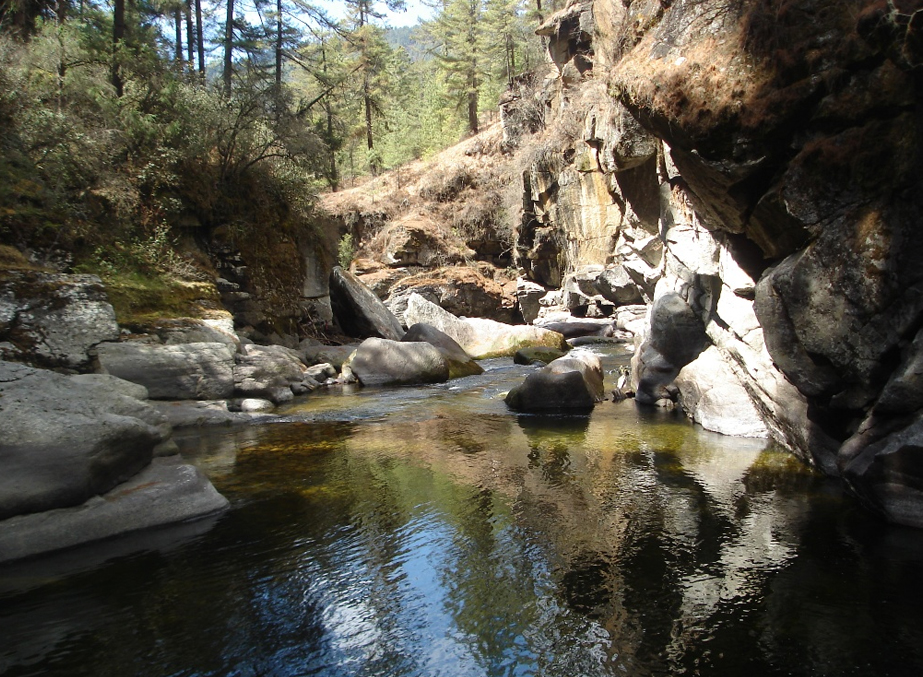 While visiting the village of Tang in Bumthang, you could sense a uniqueness around the ambience. A surreal village amidst the lap of pristine nature, Tang is enchanted with the charm and mysticism of the profound Mebar Tsho or the 'Burning Lake'.
As the myths say, this is the lake where Pema Lingpa; a notable 'tetron' in Bhutan's history (or treasure gatherer), took a dip and came out with religious scroll, treasure box, and butter lamp that was still burning. Since then, locals call it the Burning Lake. Besides all the religious beliefs, the settings of the lake, abundance of natural beauty around, prayer flags waving in all direction; all these makes this place a perfect spot to seek seclusion from the giddiness of the modern world!
Visiting Time: Anytime during the day till it gets dark
Entry Fee: No charge
Enjoy the Natural Beauty While Sightseeing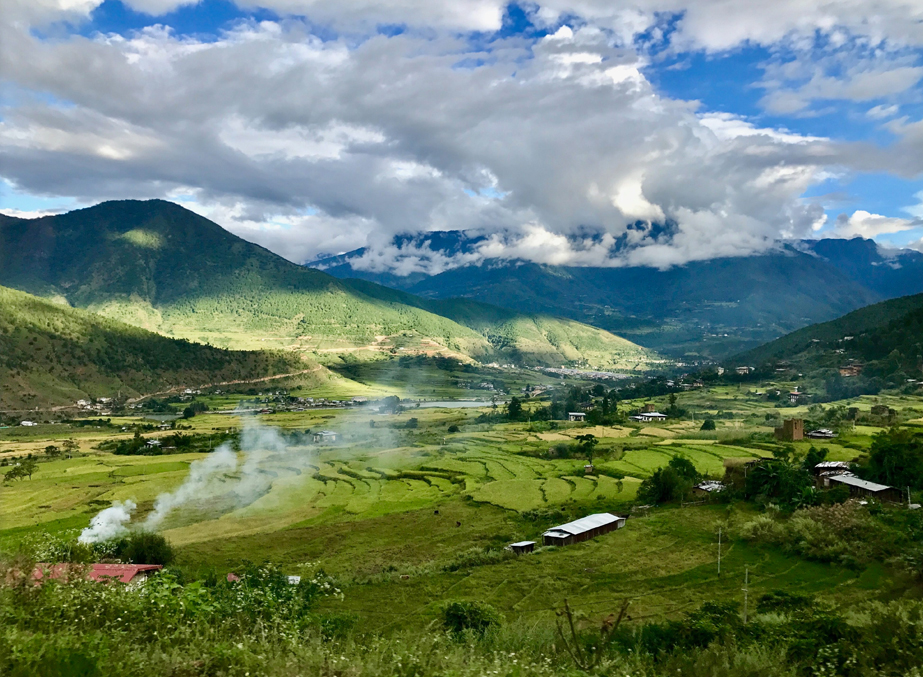 Sightseeing is definitely one of the most enjoyable things to do in Bumthang! Dotted with Buddhist temples, ancient monasteries, scenic vistas, pictorial meadows, remote villages, and livelier flat valleys, this Bhutanese region is a true treasure trove for the visitors.
While on a sightseeing tour, you would also get the opportunity to delve deep into the local life and get to know more about the cultures and traditions of the locals. Whether a nature lover, history enthusiast, shutterbug, or just a leisure traveller, you would enjoy every bit of your sightseeing tours in Bumthang.
Sightseeing Time: As per your convenience
Sightseeing Fee: Varies accordingly
Explore Bumthang While Trekking or Hiking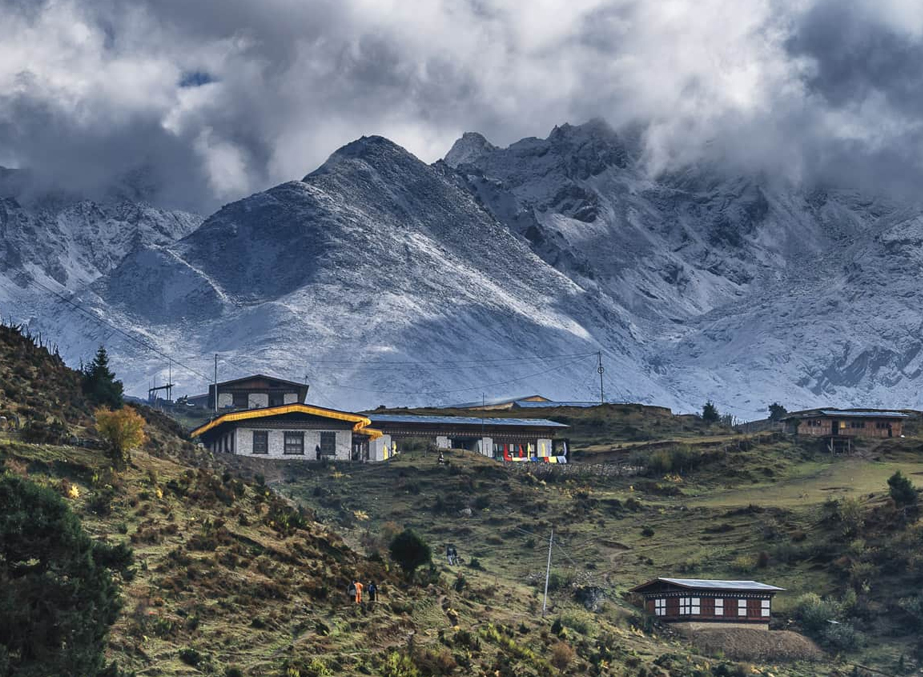 If you are a thrill seeker who is also yearning for some of the best things to do in Bumthang, you should not miss out trekking or hiking in Bumthang! Seated amidst towering peaks and mountains, Bumthang offers some of the most exciting and tricky trails in the entire of Bhutan.
Come spring or the autumn season, you should rush to Bumthang and prepare yourself to complete treks like Pedselling, or trek along the Lugi Raow and Thawa Dra trail. Taking you through dense forests, rugged terrains, valleys of wildflowers and colourful rhododendrons, different religious sites, some of these treks could be challenging while others are mostly of easy grade.
Ideal Season: Spring and Autumn
Trekking Grade: Easy to Moderate
Enjoy the Hospitality of a Homestay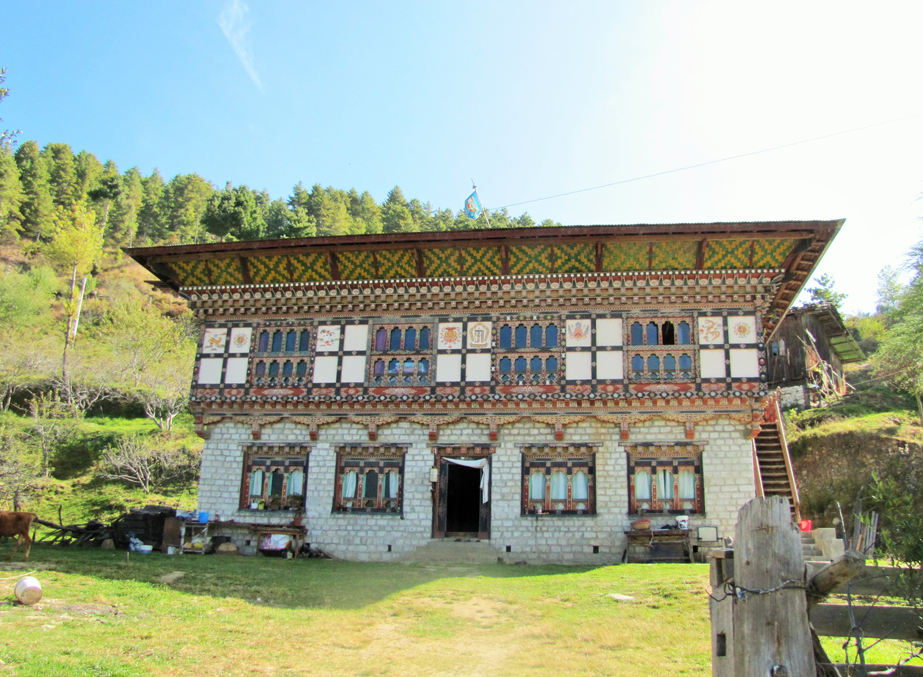 While in Bhutan, you must live like a Bhutanese! And if you happen to reach Bumthang, you must check-in into a local homestay or request any of the local families to accommodate you at least for a day. Well, if you are now thinking about why to do so, you must know that locals in Bumthang are known to be extremely friendly.
They greet every visitor with an open heart and endless smiles. Staying with the local families would not only allow you to know more about their authentic way of living life but would also get you acquainted with their exciting cultures and traditions. Above all, a homestay experience would also get you to sample local delicacies like ema datsi; which is revered as the national dish of Bhutan. Red rice and phaksha paa are also two of the common delicacies served in Bumthang; and not to miss here is the much-loved Bhutanese momos!
Go for Shopping Around the B-COOP Shops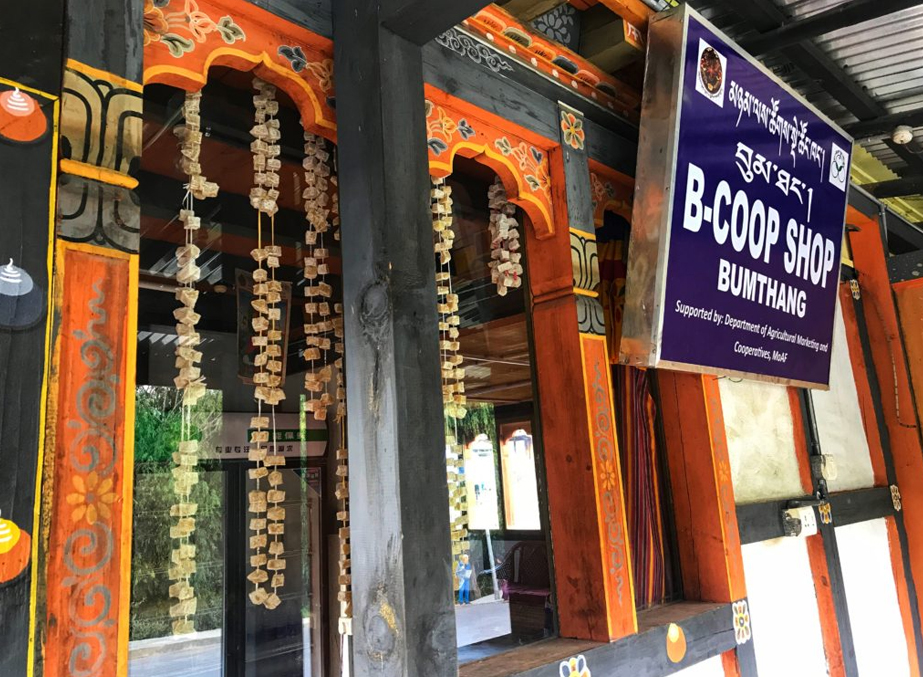 The Royal Bhutanese Government is extremely generous towards its locals. Be it education, healthcare, security of lives, or any other such aspect, the government offers everything for free. And when it comes to the local farmers and agriculturists, the government extend their full support and help to empower them. The B-COOP shops in Bumthang is an ideal example of Bhutanese government's initiative to support its local farmers.
Starting from organic products to sun-dried vegetables, dairy products to other local produce, these shops sell them at fair price. This way, visitors often gets engaged into local shopping, and in return, it also brings handsome income to the local farmers.
Visiting Hours: Throughout the week
Visit Ura Valley, the Highest Point of Bumthang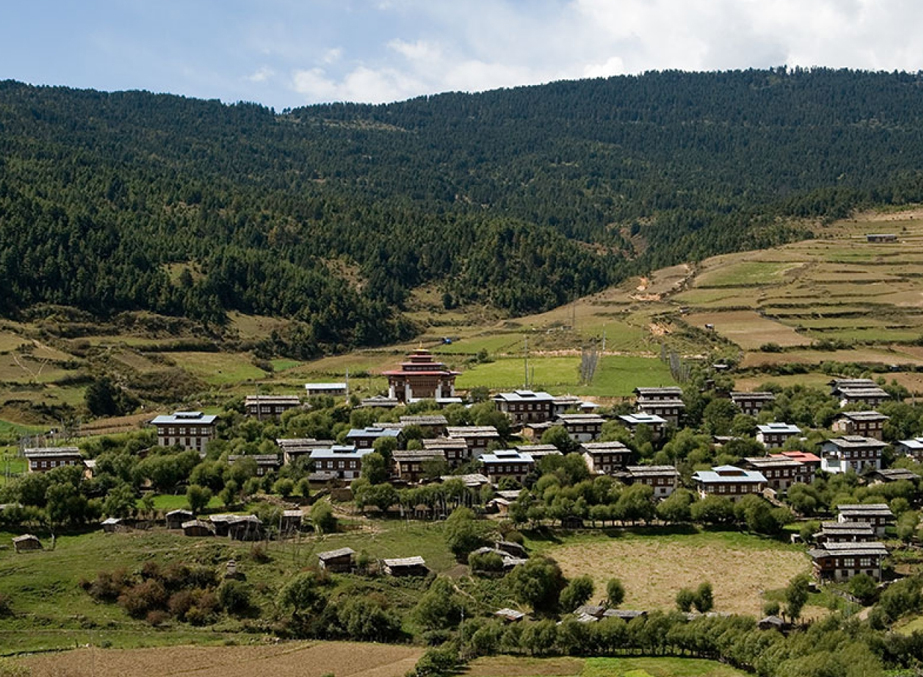 Located at an elevation of 3,100m, Ura Valley boasts of being the highest point in Bumthang. Situated on the eastern arm of the region, this pictorial valley appears to be a cradle amidst towering mountains and snow-capped peaks during the winters. During other seasons, this valley blooms at its best with rhododendron forests, wildflowers blooming everywhere, and resonates a unique fragrance of freshness all around.
Visit the Ura Valley if you are looking for the best things to do in Bumthang Valley. Make your way to this scenic valley to witness high altitude farming and livestock rearing. Adding more, the calmness of Ura Valley would make you feel at peace anytime you visit the valley.
Best Time to Visit: Spring, Autumn, and Winter
Explore Bumthang While Pedalling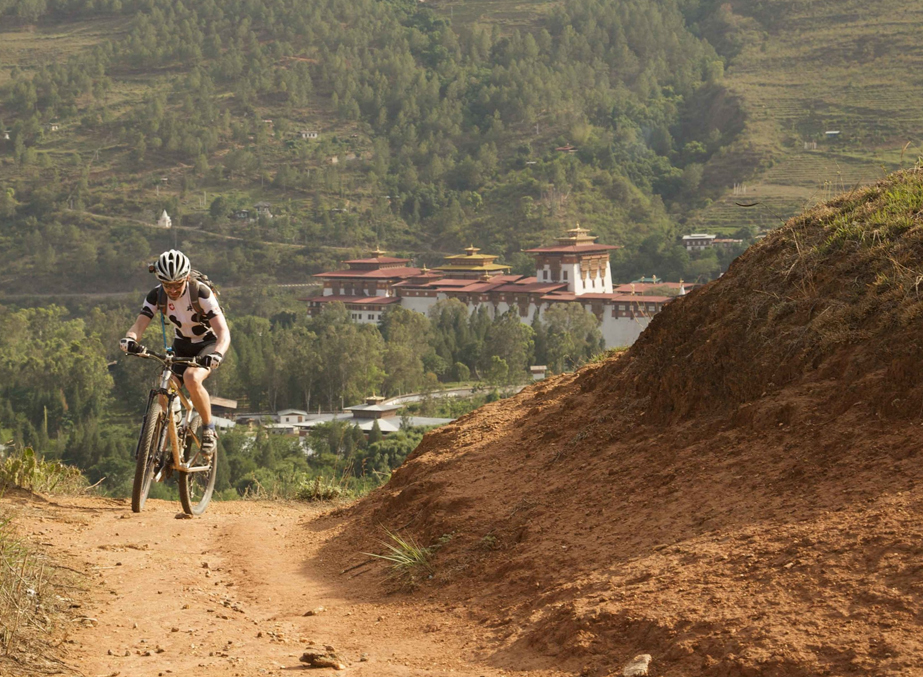 Cycling is one of the most exciting things to do in Bumthang! Whether you are a beginner or expert in pedalling, the scenic locales and a mix of terrains in this valley would surely tempt you to do at least a round of pedalling.
The entire of Bumthang Valley serves as an ideal cycling spot to the visitors. Be it the gentle slopes or the winding trails, the uphill pedalling or going off-road while cycling, the fun and excitement of riding in 
Bumthang is simply incomparable!
Visit Bee Farms for a Honey-mix Experience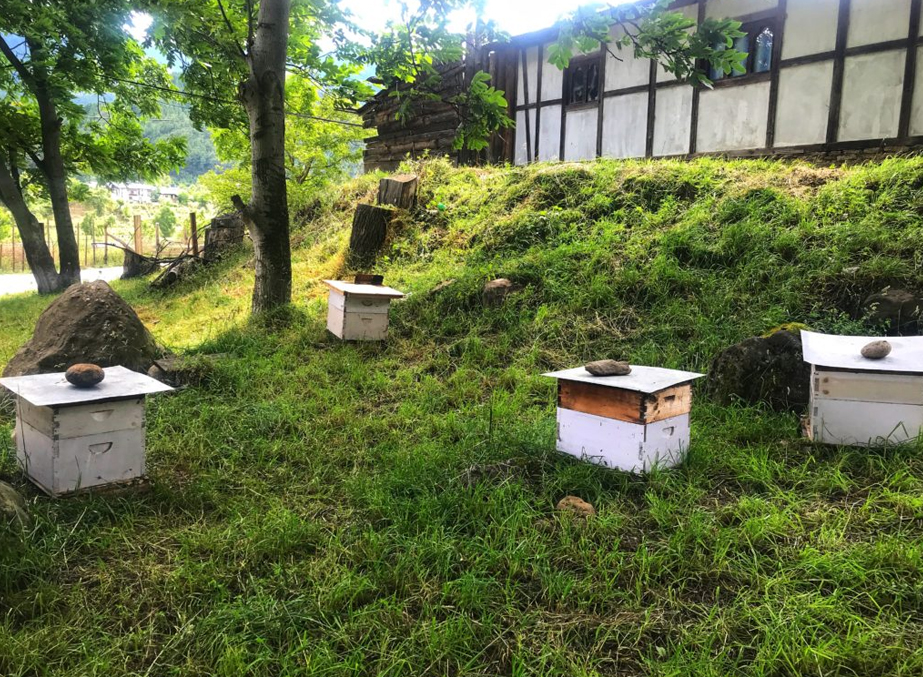 Besides agriculture, bee farming is also a major source of income among the locals of Bumthang. The practice of bee farming started back in 1986 in this region. Currently, almost every family in this valley is actively involved in bee farming.
Locals in Bumthang consider honeybees as a domesticated species and raise them in log hives or movable frame hives to produce one of the best quality honeys available in Bhutan. On a visit to these farms, you would get to see how the bees are reared, how honey is produced in the hives, and finally get to taste some of the best quality honeys in Bumthang.
Visiting Hours: 10:00AM – 04:00PM
Entry Fee: No Charge
Relive Childhood Days by Flying a Kite
Kites and childhood are almost synonymous to each other! Given a chance to fly those colourful square-shaped pieces of paper, anyone will get nostalgic enough to recall their childhood memories. Well, while on a visit to Bumthang Valley, you too can bring back your memories alive and live them once again by participating in kite flying in Lebe; the base of Pedselling trail.
Ideal Kite Flying Season: Spring and Autumn
Best Time for Cycling: Spring and Autumn (Winter can also be considered)
Rediscover History at Ogyen Choling Museum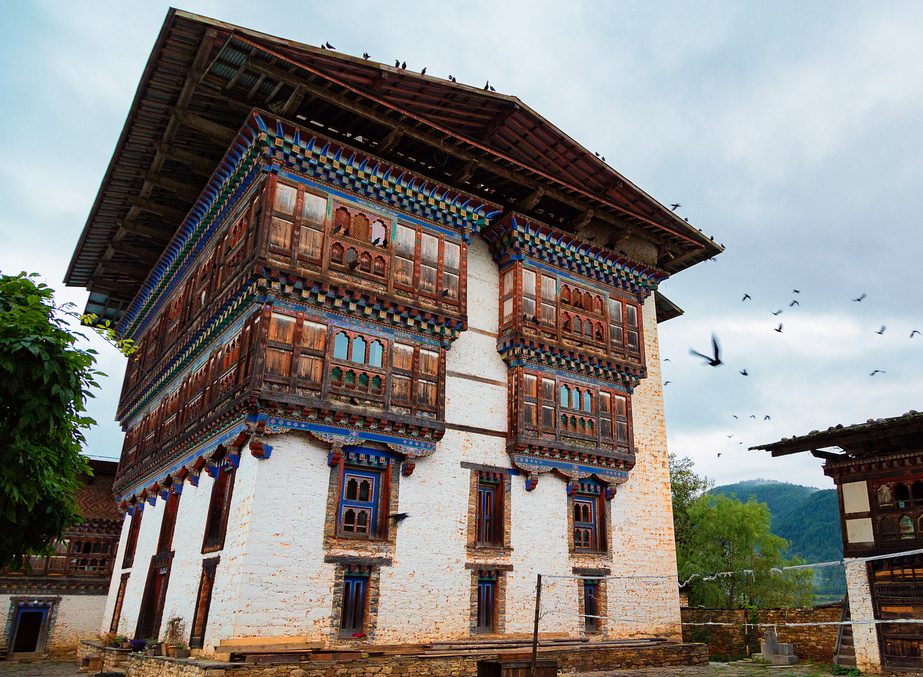 The Ogyen Choling Museum and history of Bumthang Valley are interlinked! A reminiscent of the past, this palace in Tang Valley is located at a hilltop and was originally built by a Buddhist philosopher named Longchen Rabjam.
Currently turned into a heritage museum, Ogyen Choling showcases antique belongings from the past along with numerous artefacts, relics, murals, painting, and lot more ancient showpieces. Another striking feature of Ogyen Choling is that is has been taken care by the same family lineage since last 200 years.
Visiting Hours: 09:00AM – 04:00PM
Entry Fees: N/A
Go for a Fun-filled Day Picnic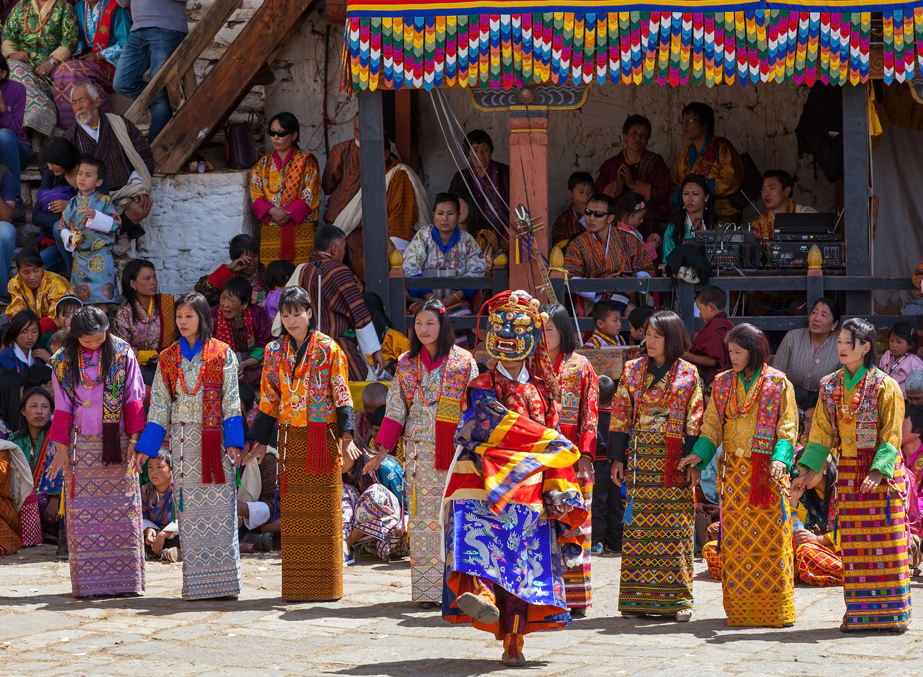 The scenic beauty of Bumthang Valley makes it for an ideal day outing options; especially picnics. And among all the picnic destinations, Dozam Nature Park and Kurkumithang Recreation Park are the most sought-after among the visitors to Bumthang Valley.
Located along the gurgling banks of the Chamkar Chhu River, these recreation spots are adorned with the pristine beauty of Mother Nature and is known for offering astounding views of the nearby mountain peaks and forests. Besides these, as these locations are newly introduced in Bumthang's tourism map, not everyone is aware of them. Thus, you can always expect a salubrious ambience away from all the noises and hassles of city life in Dozam Nature Park and Kurkumithang Recreation Park.
Visiting Hours: 10:00AM – 04:00PM
Entry Fee: No Charge
Sample Home-made Jams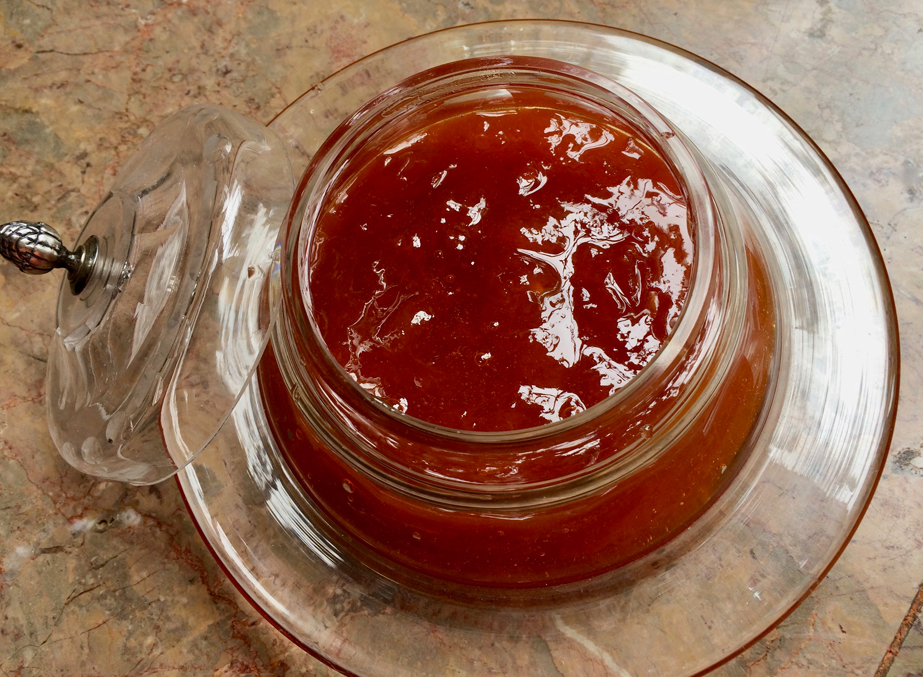 Bumthang Valley is known to be one of the most fertile regions in Bhutan. During harvesting time, locals in this valley engages themselves in strawberry and raspberry harvesting. When the fruits are ripe enough, locals usually throng the fields in a group to pluck their produce as well as to find wild berries in the nearby fields or thickets.
If you are searching for some of the exciting things to do in Bumthang, you too can join the locals and help them in collecting wild berries. Well, in return, you would surely get exciting moments to spend with the locals and taste their home-made jams with full gusto!
Best Time: Autumn
Go for a Beer Tour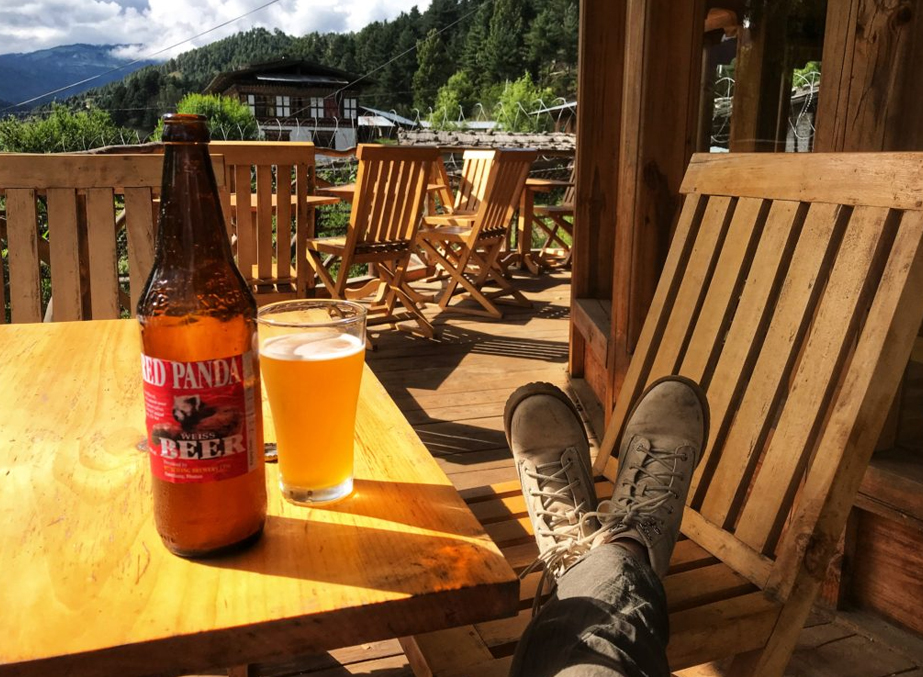 Bumthang has a brewery, which is in fact the only local brewery in the region. Called as the Red Panda Brewery and Swiss Cheese Shop, this brewery produces varieties of beer in aesthetic ways and also in limited number. Along with brewing some of the finest quality beers in Bhutan, the brewery also runs a Swiss cheese shop, which is equally popular among the locals.
Visit this brewery to taste the local beers while munching on the chunks of quality Swiss cheese produced there. While in here, you can also join a beer tour and have a close look at how beer is brewed, produced, and packed in Red Panda Brewery.
Visiting Hours: 01:30 – 05:00PM (Monday and Friday), 08:00AM – 05:00PM (Wednesday and Saturday), 04:00 – 05:00 PM (Tuesday and Thursday)
Entry Fees: 5USD (For Beer Tours and a Bottle of Beer)
Take a Tour to Sheep Breeding Farm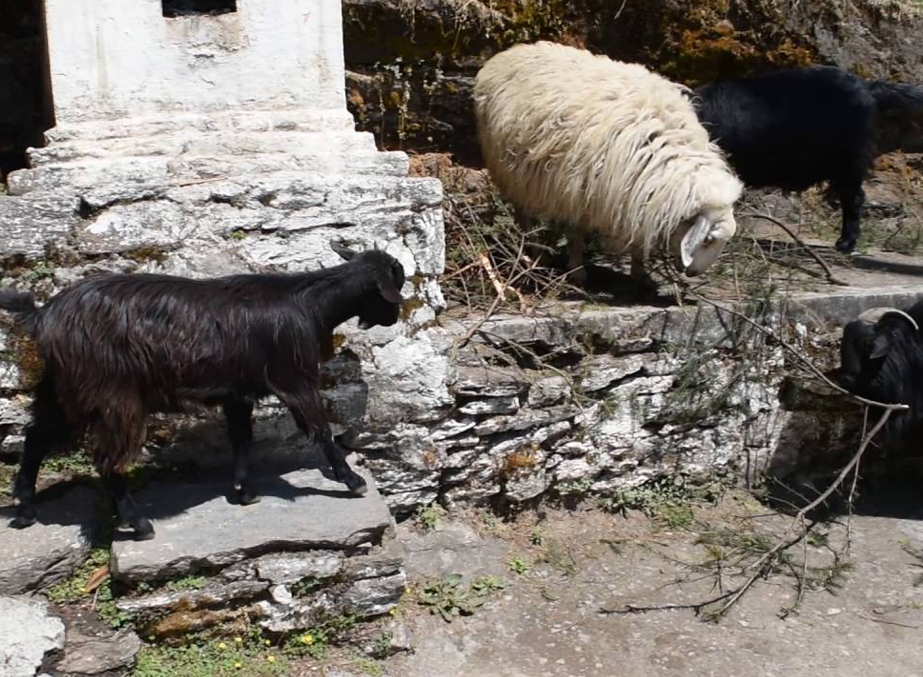 The locals in Bumthang is highly dependent on their livestock; especially sheep and yak. On your way to Tang Valley, which is located around 11km from Jakar, you can visit the National Sheep Breeding Centre which is the only Sheep Breeding Centre in Bumthang and have a look at the significance of sheep in the lives of the locals.
In addition to breeding the sheep, this farm also produces wool, sell them to the locals, who in return polishes them and sell it at higher prices within or away from the valley. While looking for the best places to visit in Bumthang, make sure that you visit this farm; if possible, try to buy some locally produced wool from the farm!

Subscribe to us
Subscribe to our newsletter and stay updated

Request a call back
Our experts would love to create a package just for you!