Bhutan In Spring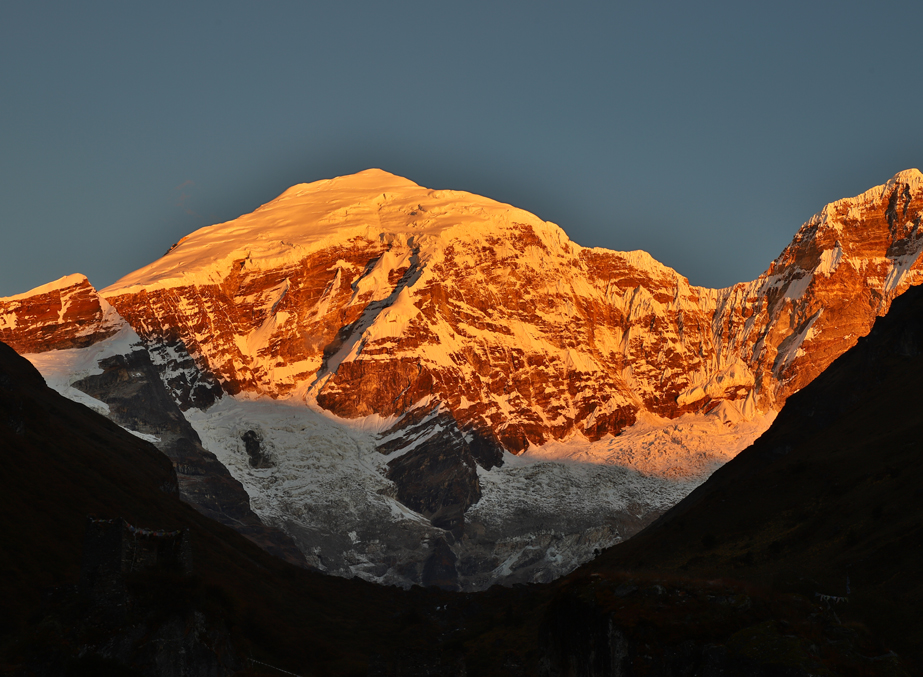 Spring (March to May) is unarguably one of the best seasons to visit Bhutan. This is the period of the year when the Druk Capital embraces a new outlook and usher life across the country. Though temperature remains moderate at lower elevation, the Bhutanese valleys and plains at greater height enjoys pleasant climatic conditions while it's spring in Bhutan.
For those planning for a Bhutan trip during spring, they are always promised with a range of places to visit in Bhutan in spring and an array of exciting things to do within the country. Also, as spring marks the onset of a comparatively clear sky, this season proves to an ideal time to embark on sightseeing tours, enjoy panoramic views of the Himalayan Range, and lot more. Here we present a list of beautiful places to visit in Bhutan in spring along with some of the best seasonal things to do in the Happiest Himalayan Kingdom!
Places to Visit in Bhutan in Spring
Thimphu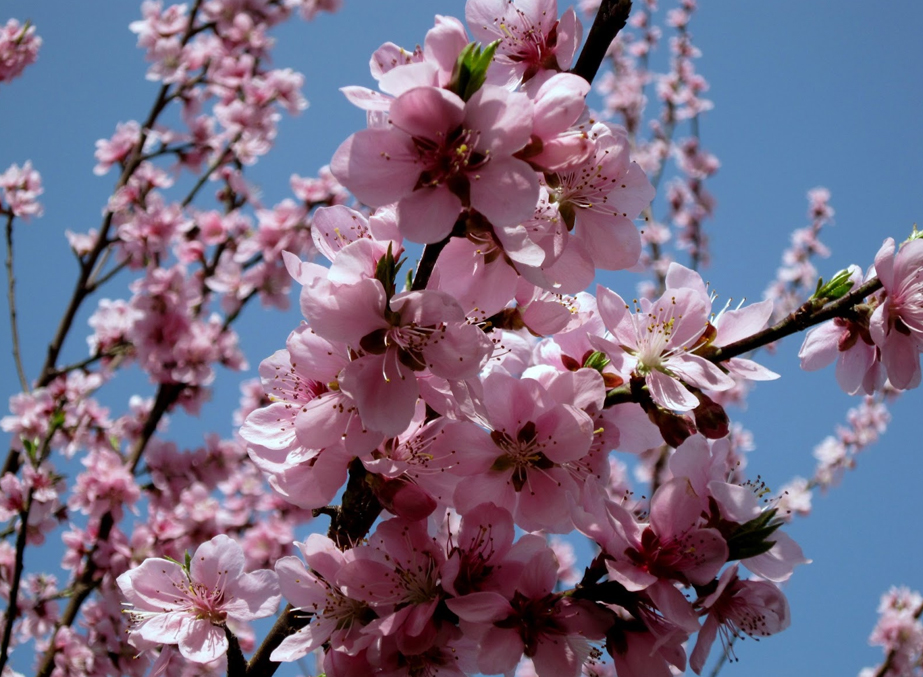 The capital city of Druk country should undoubtedly be the first place to visit in Bhutan in spring. Well, if you ask for the reasons, you would find a never-ending list to visit the largest city in the country. Nestled amidst the promising settings of mighty Himalayas, Thimphu is a year-round destination.
However, visiting this gorgeous during spring has its charm and allurement. Be it the pleasant climate or the pictorial settings all around, the Buddhist flavour or the cultural mix, everything in Thimphu just gets more adorable with the incoming of spring. Adding to all these, the stunning Clock Tower Square in the city serves as the ideal place to catch some sunshine, and its bustling crowd makes it an ideal place to enjoy nightlife.
Phuentsholing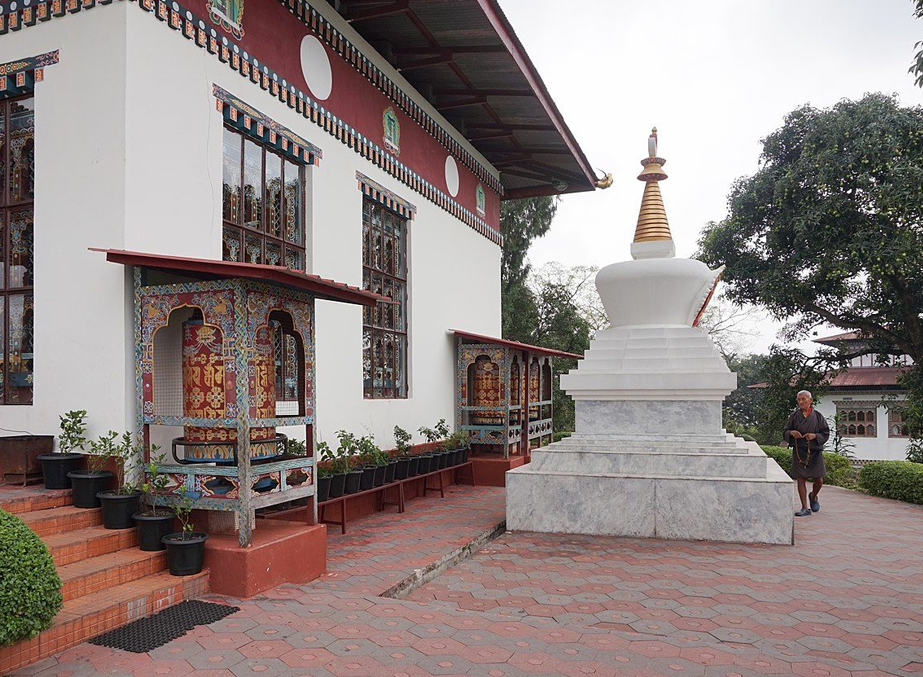 Even though this quaint little town in Bhutan is located at lesser elevation, you will surely be amazed with its splendours in spring! Located adjacent to Indian town called Jaigaon, Phuentsholing is the most popular and sought-after entry points to Bhutan. As a result, it has gained much popularity and fame among the global tourists.
Moreover, the guarding mountains, gurgling rivers, untouched greeneries, and friendly locals make this town a not-to-miss destination to visit in Bhutan in spring. While in this town; also called the 'Gateway to Bhutan', you can visit a number of tourist attraction points including the Crocodile Breeding Centre.
Paro Valley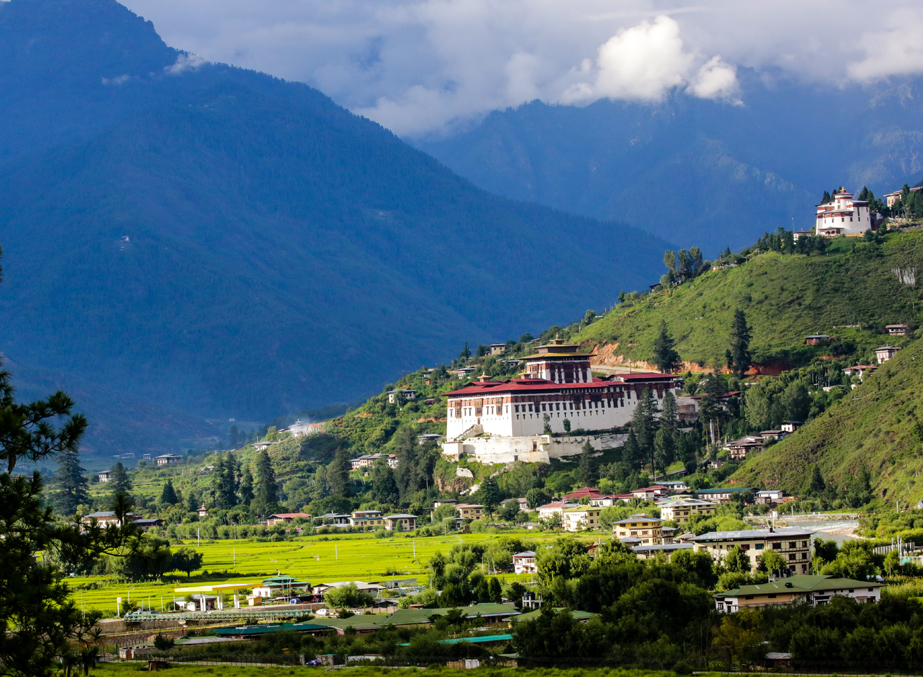 As the picturesque Paro Valley is seated high in the mountains, spring here brings in a kaleidoscopic change! The entire valley gets canopied with fresh sprouts, verdant flowering plants including wild species, varieties of rhododendrons, and lot more. Believe it or not, the entire valley seems to be Mother Nature's most pristine cradle during the spring season.
Also, as Paro Valley has the only international airport in the Land of Thunder Dragons, you surely cannot miss a tour across the valley if travelling by flight. To note here, Paro Valley is one of the most sought-after places to visit in Bhutan in spring.
Paro Taktsang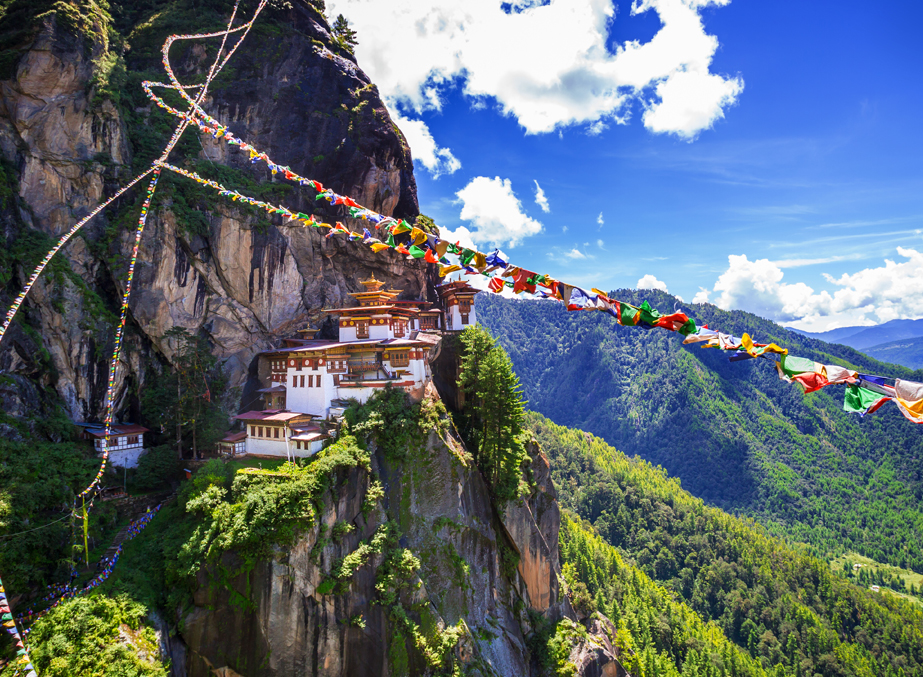 If you are searching for the best places to visit in Bhutan in spring, you must not miss the Paro Taktsang! A devout place for the followers of Buddhism, the very first glimpse of this monastery would make you feel it's hanging down from a scenic cliff. Well, if the beauty of this pious monastery has to be defined, you must know that this is one of the highest photographed religious sites in the entire world.
According to the legends, it was Guru Rinpoche who landed at this site while flying on the back of a tigress. Upon landing here, the Guru meditated in one of the caves while his tigress consort guarded the cave. Thus, Paro Taktsang is also known as the 'Tiger's Nest Monastery' by most of the locals and the visitors as well.
Punakha Valley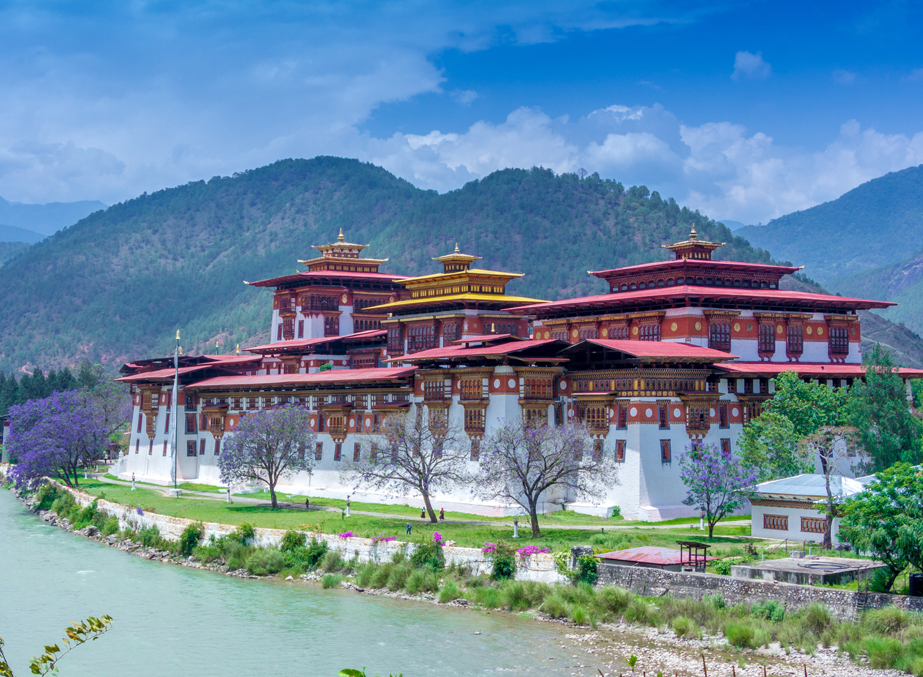 Are you an adrenaline junkie? Well, whether yes or no, but a visit to Punakha Valley during the spring time will surely tickle the adventure bone in you! Enthralling slopes, rugged trails, mix of terrains, gorgeous valleys, and dense forest areas are some of the offerings of this promising valley.
Beside all the fun and enthrallment, Punakha Valley is also known for its spiritual offerings. The valley houses a number of ancient Buddhist monasteries, temples, and other sacred sites that would usher spirituality into you. Also, Punakha Valley is dotted with several astounding viewpoints that are known to be the most ideal points to enjoy surreal views of the valley and its surroundings.
Phobjikha Valley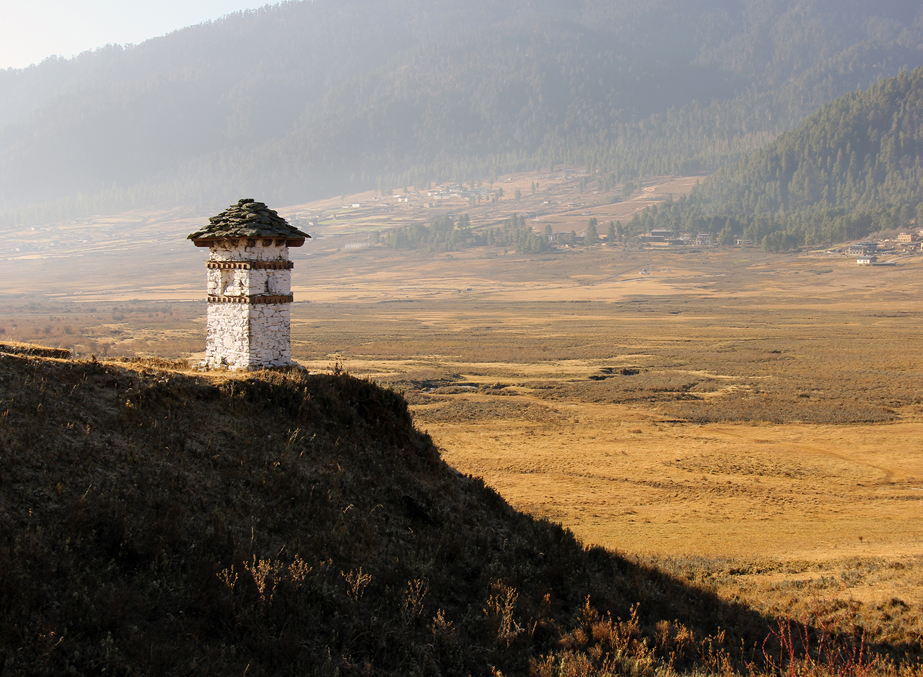 There are hardly any places in Bhutan that can second the beauty and charm of Phobjikha Valley! Also known as the Gangtey Valley, this is ultimate destination to spend spring in Bhutan. Mainly a u-shaped glacial valley, this valley is mostly known as the arrival ground of the rare Black-Necked Cranes. However, these rare and endangered species arrive in this valley during the winter seasons.
Guarded by towering peaks and mountains on almost all the sides, Phobjikha Valley enjoys a mild spring. This results in high tourist influx into the valley. The valley also offers some of the most desired treks in Bhutan. Trekkers from all across the globe arrives in Gangtey Valley to challenge their own limits while ascending or descending through the tricky terrains of Phobjikha Valley.
Bumthang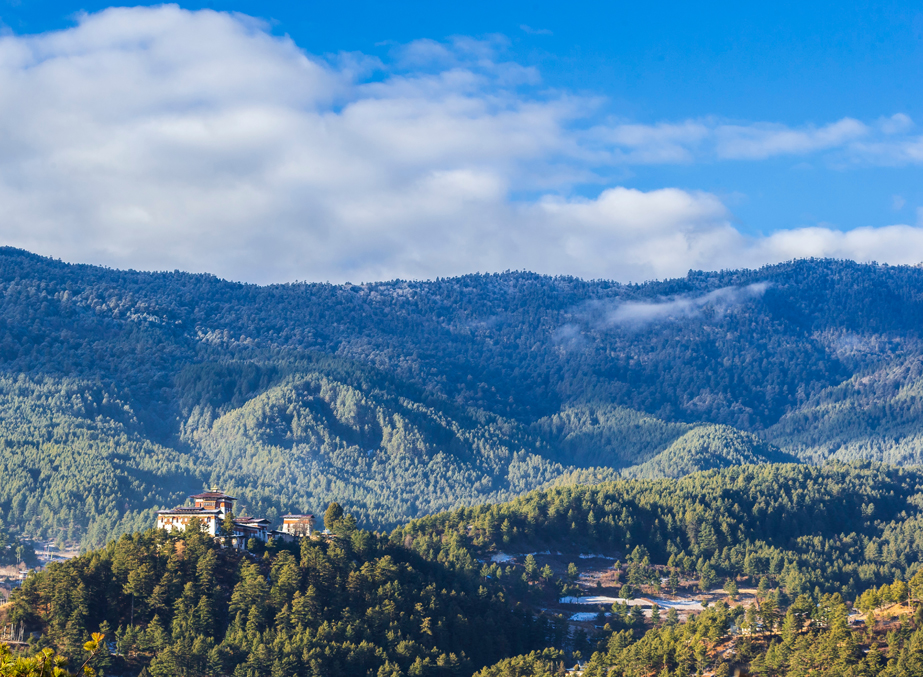 This is one place that you should not miss out if you are looking for promising destinations to visit in Bhutan in spring! Seated at a height of 2,600m, spring in this season may not be extremely pleasant, however, the three months of spring brings in a unique freshness across Bumthang Valley.
With lush greeneries all around, the entire valley gets adorned by a fresh look and do not misses on enticing its visitors with natural marvels. While being a religious ground, it attracts a large number of spiritual travellers, its bountiful nature invites plenitude of nature lovers and enthusiasts from all across the globe in spring season.
Haa Valley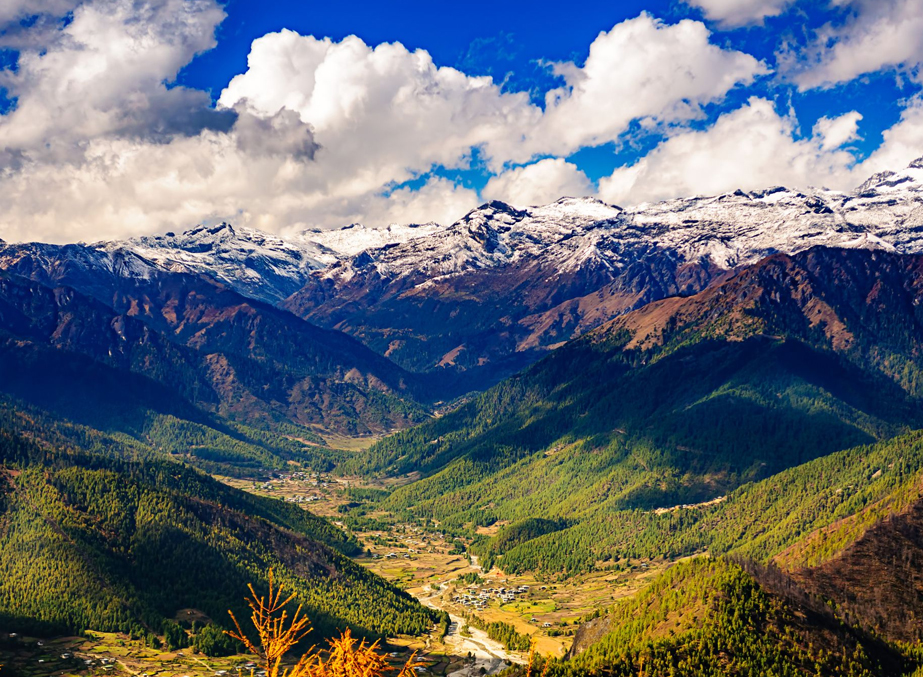 This is yet another pristine destination to visit in Bhutan in spring. Though Haa is known for its all its natural splendours, spring has an unmatched charm. This is the time of the year when the entire valley gets soaked with nature's shade of green. no matter which direction you gaze at, green would be the only visible shade!
If you are yearning for some secluded moments, Haa Valley should be your destination to visit in Bhutan in spring. To note here, Haa Valley is also one of the most beautiful places in Druk land that can be visited round the year.
Things to Do in Bhutan in Spring
Mount Jomolhari Trek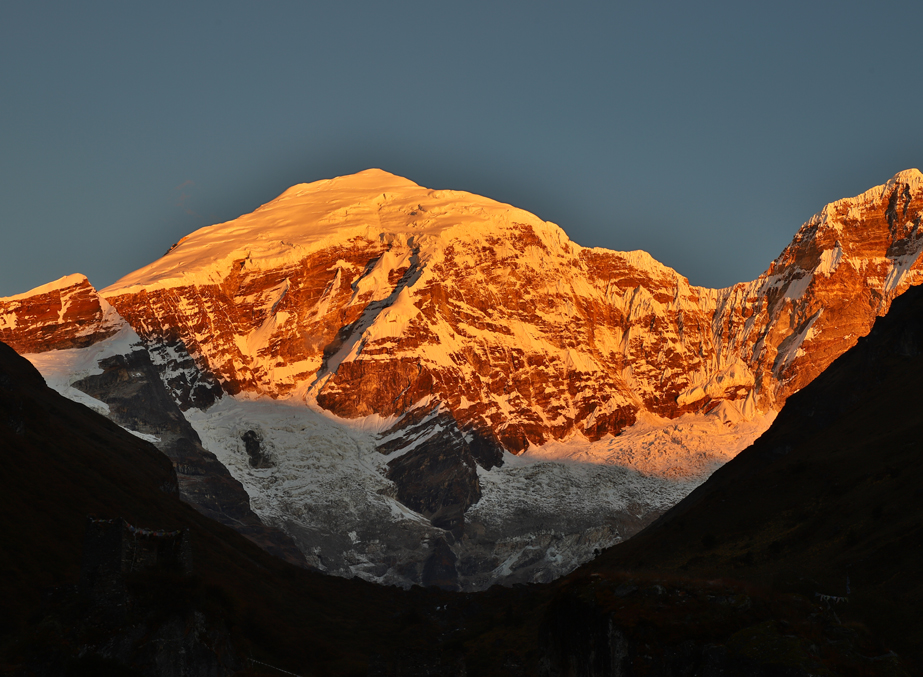 If you are craving for some fun and thrill high above the ground level, Mount Jomolhari trek in Bhutan will answer all your questions. Originating from a height of 2,500m, this exhilarating trek can take you to a lofty height of 5,000m.
A much sought-after trek in Bhutan in spring, this trek can be completed in seven to eleven days with a challenging regime of uphill climb. At the end of the trek, trekkers get rewarded with breath-taking views of Mount Jomolhari.
Druk Path Trek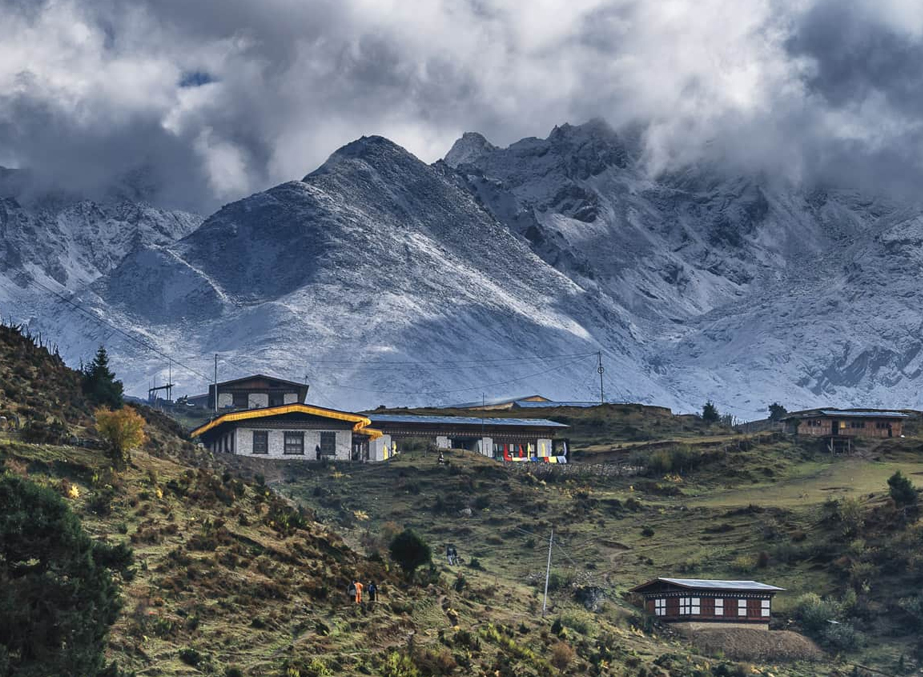 A 6-days' trek through some of the most scenic landscapes, lush pine forests, enthralling ridges, alluring lakes, and other fascinating natural marvels, Druk Path trek is a popular trek in Bhutan. Known to be a mild one, this trek makes its way through places that are dotted with ancient monasteries and temples.
Originating at 2,400m, Druk Path trek takes the trekkers to a maximum height of 4,200m above the sea level. Before joining this enthralling trek, one should always spend some amount of time at higher altitude to get acclimatised with higher altitudes. Be it the pictorial patches of dwarf rhododendrons or the enchanting Jimiling Lake, this trek would introduce you with many hidden marvels in Bhutan.
Local Sightseeing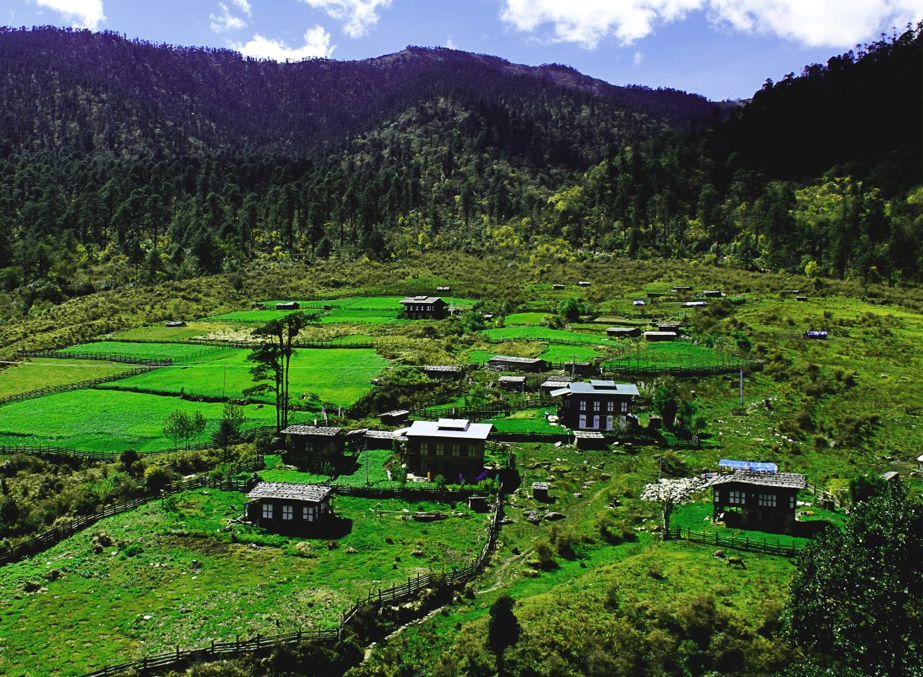 This could be an ultimate way to get introduced as well as acquainted with the beautiful cultures and traditions of Bhutan. With the incoming of spring, Druk land mostly enjoys a pleasant climate. As atmosphere starts attaining more clarity, visitors get to revel in panoramic views of the mighty Himalayan Range and other captivating peaks around the country.
In case, you are planning for a Bhutan trip, make sure you plan your trip within the months of March, April, or May. These are the months that marks the advent of spring, which is considered as one of the peak times to visit the Land of Thunder Dragons.

Subscribe to us
Subscribe to our newsletter and stay updated

Request a call back
Our experts would love to create a package just for you!