How to Reach Bumthang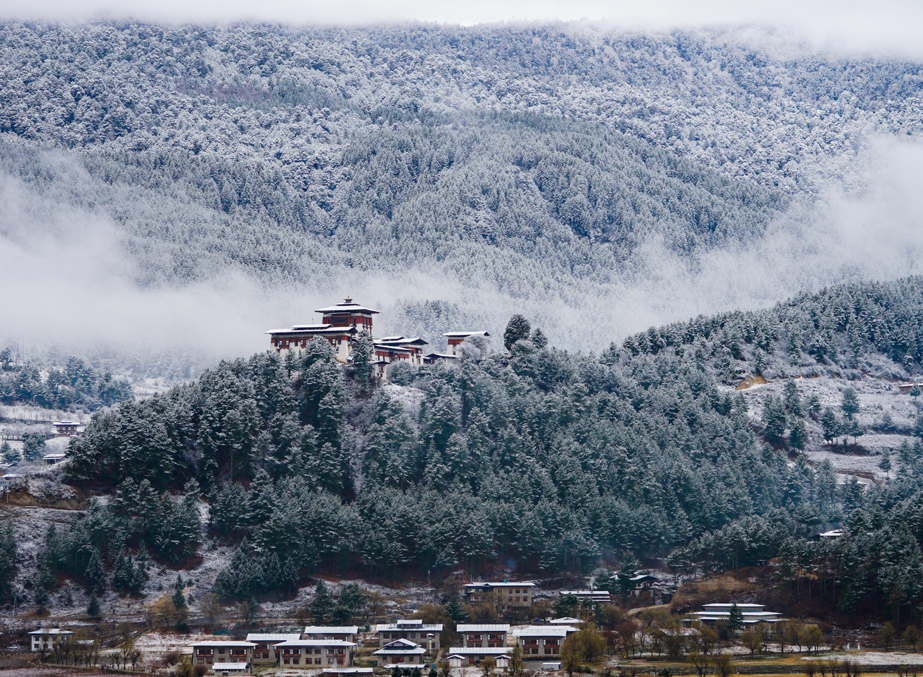 A gem in the eastern part of Bhutan, Bumthang can be called as the modern-day Shangri-La. A union of four magnificent valleys – Uri, Chokhor, Tang, and Chhume, this part of the Himalayan Kingdom is adorned with the gracious charm of evergreen meadows, scenic orchards, lush vegetations, and small cottage industries that produce cheese, honey, traditional wools, and other daily life products.
Bumthang's laid back life, balmy settings, and quaint outlook truly makes it for an ideal holiday destination for those who want to travel back to time and revel in the untouched beauty of Mother Nature. While the region has so much to explore and discover, let's know more about how to reach Bumthang by air, train, and road.
How to Reach Bumthang by Air
If you are wondering about how to reach Bumthang by air, you must know that this Bhutanese tourist destination is one of the easiest accessible destination by air. Bumthang has its closest airport called the Bathpalathang Airport in Jakar; though a domestic one, it has fairly good connectivity with Paro International Airport. If you are planning to go for an air journey to Bumthang from India, you should fly to Paro first, and then to Bumthang.
However, while booking flights from India to Paro, you need to ensure that you book your tickets from either Delhi, Kolkata, Siliguri (Bagdogra Airport), Bodh Gaya (Bihar), and Guwahati (Assam) as these are the only Indian airports offering direct and connecting flights to Paro, Bhutan.
How to Reach Bumthang by Train
Unfortunately, there is no direct railway connectivity between India and Bhutan. In case, you are planning to reach Bumthang by train, you should book your train tickets to Hasimara Railway Station in Alipurduar district of West Bengal. Upon arriving at this railway station, you should take a road journey to reach Jaigaon town which is located at the Indo-Bhutan border. From this town, you can make your way to Bhutan through Phuentsholing, and continue driving through the Bumthang-Ura Highway to reach Bumthang.
How to Reach Bumthang by Road
As Jaigaon in Alipurduar district of West Bengal is the closest Indian town to Bhutan, it would be the perfect destination to embark on a journey to reach Bumthang by road. Once you acquire a valid tourist visa at the Indo-Bhutan border, you can enter Phuentsholing town of Bhutan and make your way to Bumthang via the Ura-Bumthang Highway; the journey would comprise of 409km (12 hours by road).
Gelephu; another entry point to Bhutan could also be an ideal option to reach Bumthang by road. This entry point is located around 50km (1 hours' drive) away from Bongaigaon district in Assam. Once in Gelephu, you can should follow the Wangdue-Tsirang Highway and traverse around 380km (11 hours) to reach Bumthang by road.

Subscribe to us
Subscribe to our newsletter and stay updated

Request a call back
Our experts would love to create a package just for you!