How to Reach Paro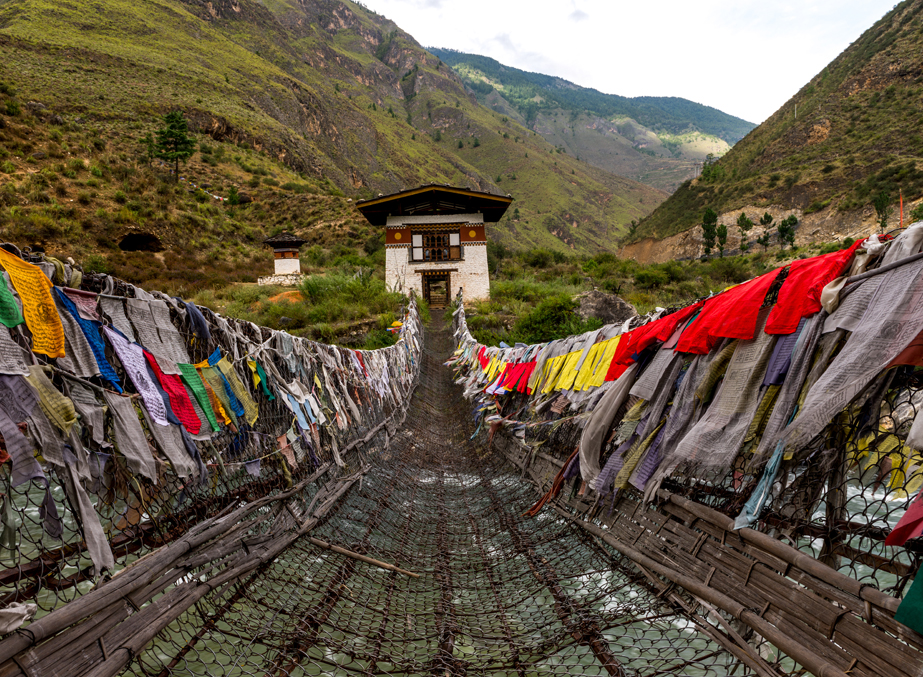 Dotted with scenic valleys, shielded by exhilarating hills, shrouded with lush greeneries, Paro in Bhutan is undoubtedly one of the most beautiful places on earth! Situated on a flat valley, this historical Bhutanese city is a plethora of culture, traditions, history, and much more.
With a uniqueness in its layout; traditional-styled houses scattered all across the valley, this beautiful town is located at the confluence point of Paro Chhu and Wang Chhu rivers. Also known for the legendary Paro Taktsang (Tiger's Nest Monastery), visitors often stumble upon the question: how to reach Paro by air, train and road. Let's find out how visitors can reach this magnificent valley in Bhutan, the Land of Thunder Dragons from across multiple cities and other tourist destinations.
How to Reach Paro by Air
Paro is the home to the only international airport in Bhutan – Paro International Airport. Though only a handful of pilots are allowed to fly from and take-off at this airport, visitors can fly to this airport to visit their favourite Bhutanese destination as it has a well-laid air connectivity to a number of Indian metropolitan cities and airports.
If you too are thinking about how to reach Paro by air, you can take a flight from any of the below mentioned airports (depending on the proximity with your home destination):
Indira Gandhi International Airport in Delhi
Netaji Subhash Chandra Bose International Airport in Kolkata
Bodhgaya Airport in Gaya
Bagdogra Airport in Siliguri (West Bengal)
Lokpriya Gopinath Bordoloi International Airport in Guwahati (Assam)
All these Indian airports have both direct and connecting flights (flying via Kathmandu, Nepal) operated by Druk Air and Bhutan Airlines. To note here, as the connecting flights to Paro International Airport flies through Kathmandu in Nepal, international visitors can also prefer Kathmandu-Paro air route.
To note here, visitors from other foreign destinations like Kathmandu in Nepal, Singapore, Dhaka in Bangladesh, and Bangkok in Thailand can also take direct flight to Paro International Airport. Druk Air offers flight from all these destinations to reach Paro by air.
How to Reach Paro by Train
Bhutan, the Land of Thunder Dragons, have no direct railway connectivity with any of the international destinations. Thus, visitors thinking about how to reach Paro by train, should embark on a train journey through some of the close by Indian cities to reach Paro Valley.
West Bengal and Assam are two of the nearby Indian states that offers easy access to Bhutanese land. For the visitors, who plans to travel till West Bengal, they should first board a train to either Kolkata, New Jalpaiguri, Siliguri, New Alipurduar, or Hasimara. Upon arrival at any of these railway stations, they should again take a roadway drive to reach a town called 'Jaigaon' in the Alipurduar district of West Bengal that shares international boundaries with the Phuentsholing town of Bhutan. On arrival in Jaigaon, visitors can get their Bhutanese Visa, and enter into the Land of Thunder Dragons via Phuentsholing.
Here on, they need to embark on another roadway journey across the Thimphu-Phuentsholing Highway and drive approximately 143km (4 hours' drive) to reach the beautiful town of Paro.
If anyone wishes to take a train journey to the Indian state of Assam, s/he can deboard the train either at Bongaigaon Railway Junction or at Guwahati Railway Station. From Bongaigaon, visitors can enter into the Bhutanese land by driving through the Gelephu entry point, which is almost 50km (1 hours' drive) away from Bongaigaon. From Gelephu, they should again drive along the Wangdue-Tsirang Highway to reach Paro by driving further by 250km (8 hours' drive).
From Guwahati, visitors can enter Bhutan through Samdrup Jonhkhar entry point (around 150km or 3 hours' drive from Guwahati). Upon reaching this point, visitors must acquire a Bhutanese Visa, and drive another 459km (10 hours' drive) along the NH-27 to reach Paro.
How to Reach Paro by Road
For those, who desires to reach Paro by road, Kolkata in West Bengal would serve as an ideal hub to make their dream come true! Since Kolkata is the nearest Indian metropolitan city to Bhutan, it offers an ample of options to the Bhutan enthusiasts.
The city has regular direct-bus service to Thimphu, Bhutan. These buses are run by the Royal Bhutanese Government, and visitors can board them from Esplanade Station in Kolkata. The overall bus journey would be around 18 hours. Upon reaching Thimphu, visitors can hire local cabs or take buses to reach Paro, which is around 50km (1.5 hours' drive) away from Thimphu.
Another exciting option to reach Paro by road from Kolkata is to take a drive from the City of Joy to a small town called Jaigaon in West Bengal's Alipurduar district. This journey would cover around 696km (17 hours' drive). From Jaigaon, visitors can reach Paro by driving through Phuentsholing, which is around 143km (4 hours' drive) away from Paro.

Subscribe to us
Subscribe to our newsletter and stay updated

Request a call back
Our experts would love to create a package just for you!