Places to visit in Bhutan in November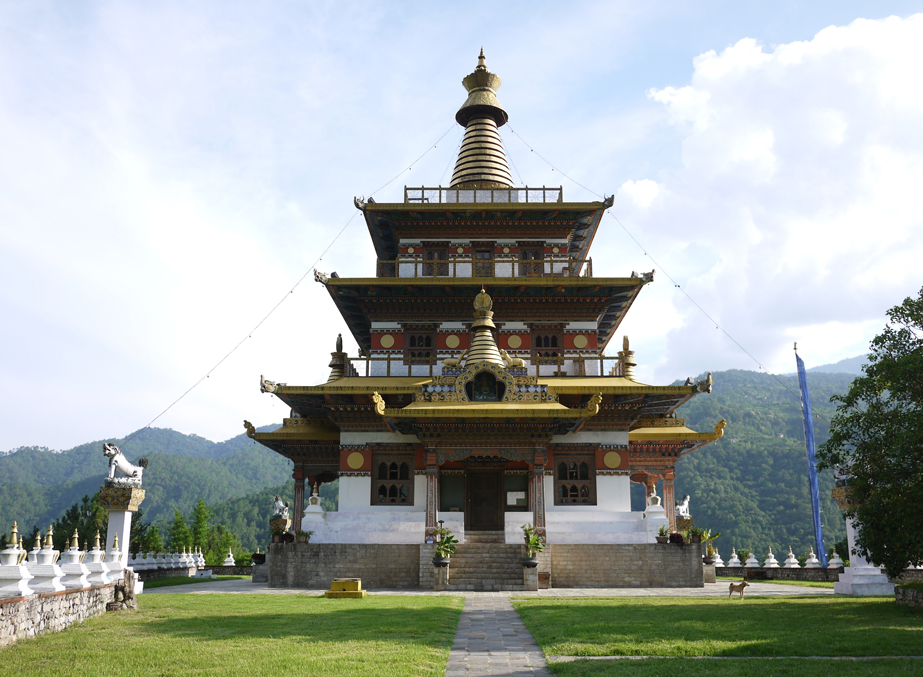 An absolutely simple yet a mesmerizing country, Bhutan is perhaps on every wanderer's travel list. The month of November makes it even more exotic. Its salubrious climate can calm every stressed mind and men every broken heart, healing them for perpetuity. Adjectives fall short when it comes to describing the breathtaking places to visit in Bhutan in November. It is a month characterized by mild weather and a pleasant temperature with a heavily overcast sky. At the higher elevations, there may be chances of witnessing early snowfall.
Given below is some important information on tourist destinations and pro tips which you must know of prior to your visit. So, read on and get to know how about all the best sightseeing spots in Bhutan in November and make the most of your visit to this lovely country.
Suggested Read: Things To Do in Bhutan , How To Reach Bhutan&Best Time To Visit Bhutan
Planning to visit Bhutan, here are the best Bhutan tour packages that can be customized according to your requirements.
The 12 most offbeat places to visit in Bhutan in November:
Thimphu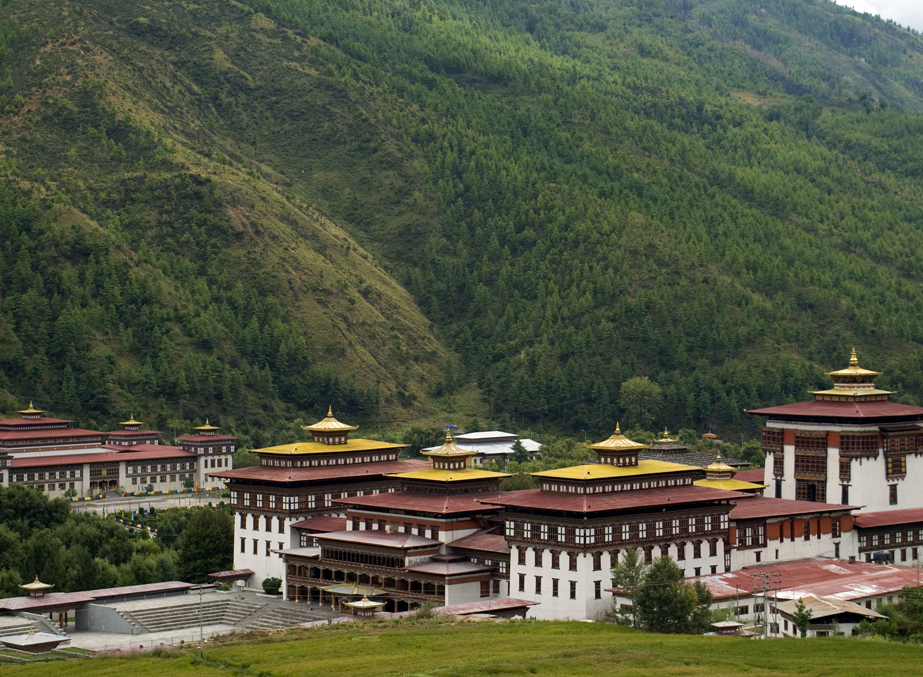 Thimphu takes you on a journey filled with immense beauty and colours in autumn. Soak in the romantic views of the Mt Jomolhari that is partially covered in snow. The sights of golden-coloured fields, colourful festival of monks, black-necked cranes and Takin, the glorious national animal of Bhutan, make every penny spent worth its value.
Best sightseeing spots in Thimphu: National Library of Bhutan, Memorial Chorten, Simtokha Dzong, National Handicraft Emporium
Quick tip: More tourists tend to travel in November to Bhutan. Thimphu being the capital city sees major footfall and it is advised to have all your travel, boarding and lodging requirements in place.
Paro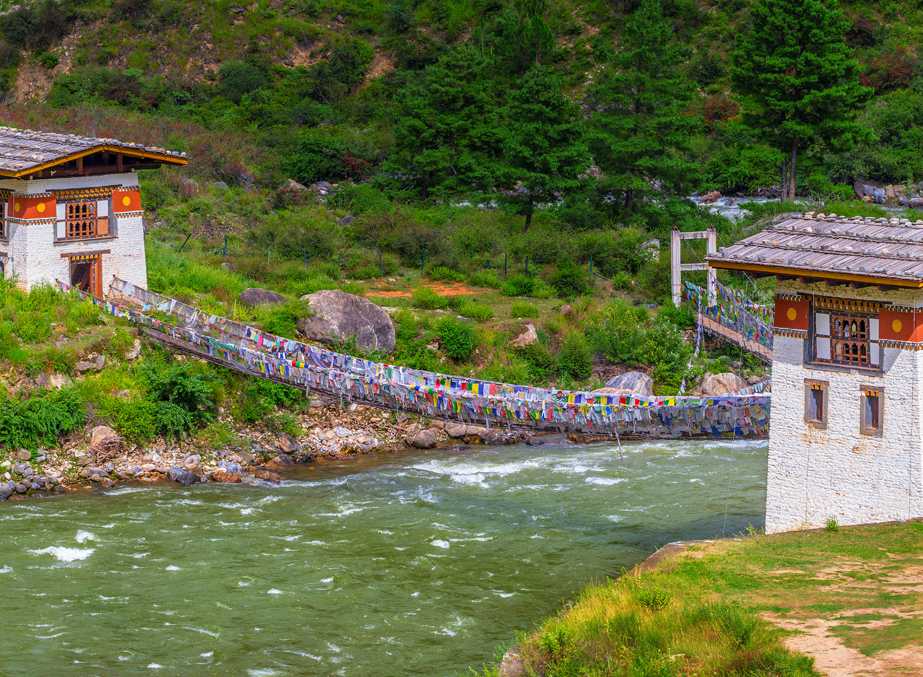 Replete with clear skies and pleasant weather, the city of Paro is the best place to explore in Bhutan in November. November opens doors to hundreds of monasteries and temples for exploration. Most of these can be reached by trekking up steep mountains peaks. You can spot a number of birds near Paro Chuu that wander through the valley.
Best sightseeing spots in Paro: Tachog Lhakhang, Chele La, Jele Dzong, Paro Taktsang
Quick tip: Learn the basics of Dzongkha, the official language of Bhutan. It will help to connect with the locals in Paro and also earn you quick discounts at its markets.
Punakha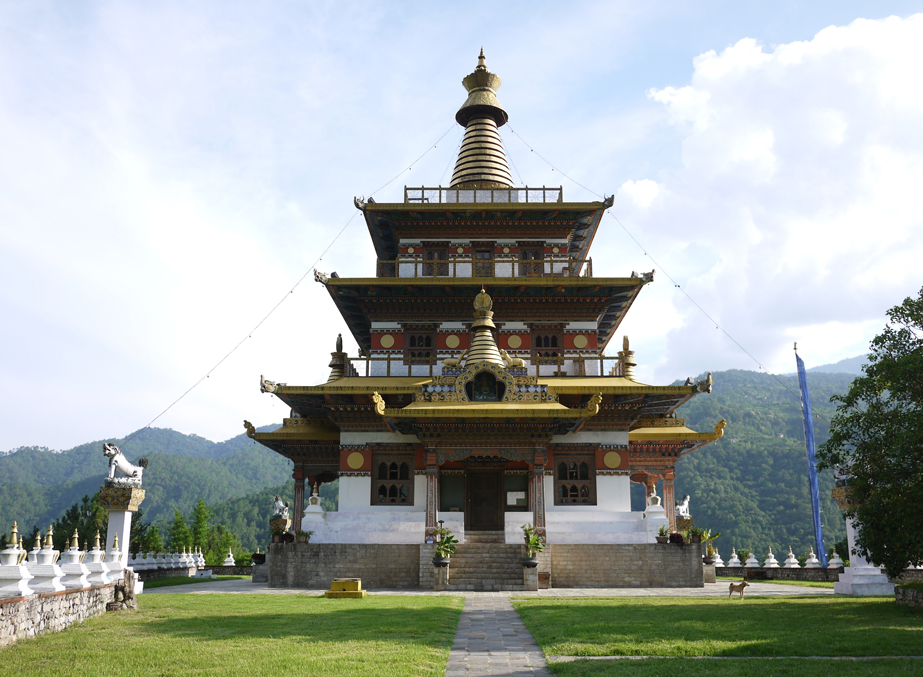 Taking a holiday trip to Bhutan in November increases the fun ten-fold. That is because its town of Punakha offers some captivating images and all its attractions are best described as surreal. It is one of the widest and most fertile valleys and you will see alpine peaks overhead and ample of flowers under your feet.
Best sightseeing spots in Punakha: Talo Monastery, Mo Chhu, Punakha Dzong, Pho Chhu Suspension Bridge
Quick tip: Since Punakha is set on an elevation and rivers flow through the town, the temperature is relatively low. It is advisable to have woollens and shrugs in your backpack
Bumthang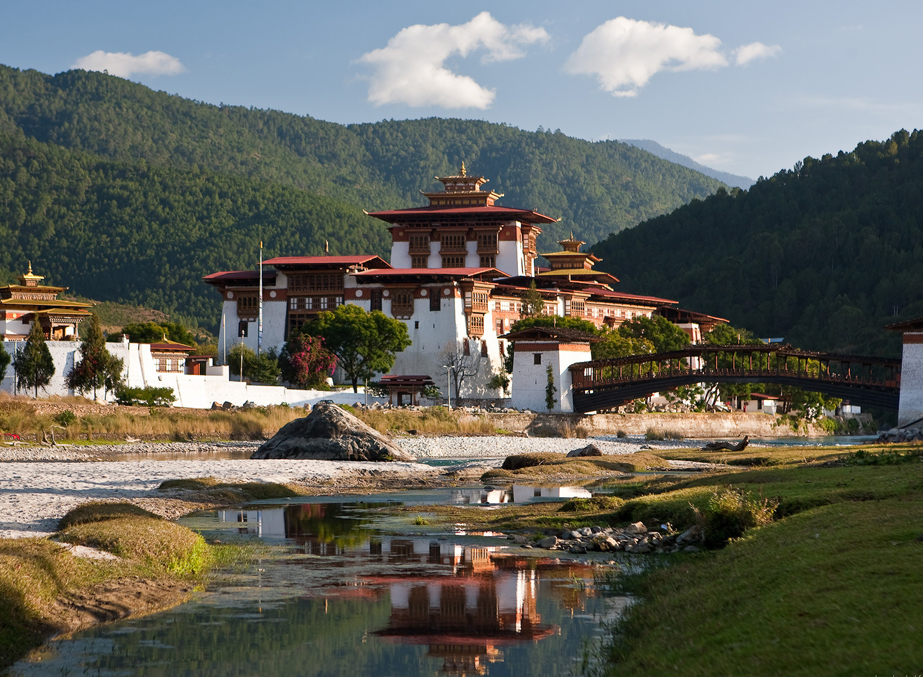 Bhumtang sky is perpetually blue in autumn offering a beautiful view of its virgin peaks. It is a paradise for exotic bird-watchers as well as photographers. It has a magnificent watercourse that is open to tourists in November. You can also choose to row a kayak or raft alongside the winding mountain streams.
Best sightseeing spots in Bumthang: Wangchuck Centennial National Park, Ngang Lhakhang, Könchogsum Lhakhang, Choedrak Monastery
Quick tip: The Central Bhutan Festival is a must-attend when you plan a trip to Bhutan in November. 108 temples in the 7th century were built in one day and Jambay Lhakhang in Bumthang is said to be one of them. The Central Bhutan Festival celebrates this achievement.
Gangtey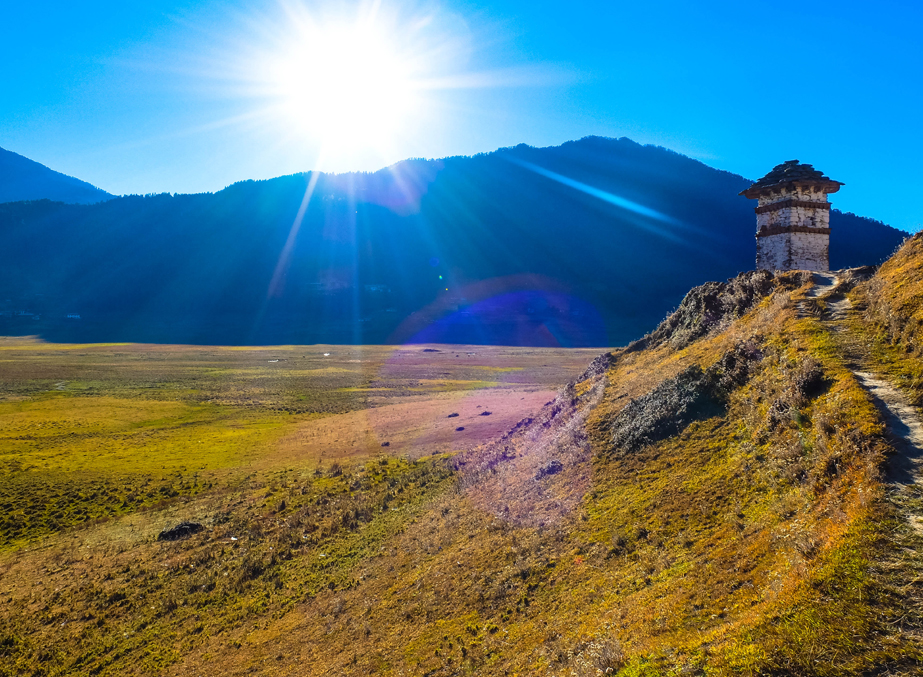 View of the alpine mountains, scrubland, broadleaved forests and wetlands is what you must expect when you visit Gangtey in November. Winters can be too harsh and hence, many people visit the valley during this time of the year. A multitude of photographers flocks this town to capture the vistas of golden-brown leaves flooding the entire landscape.
Best sightseeing spots in Gangtey: Gangtey Hikes and Nature Trails, Gangtey Goempa, Radak Neykhang, Kuenzang Chholing Shedra
Quick tip: Nightlife is almost non-existent in Gangtey and other valleys during this time of the year. Bring some books to relax and read and save movies on your devices if required.
Haa valley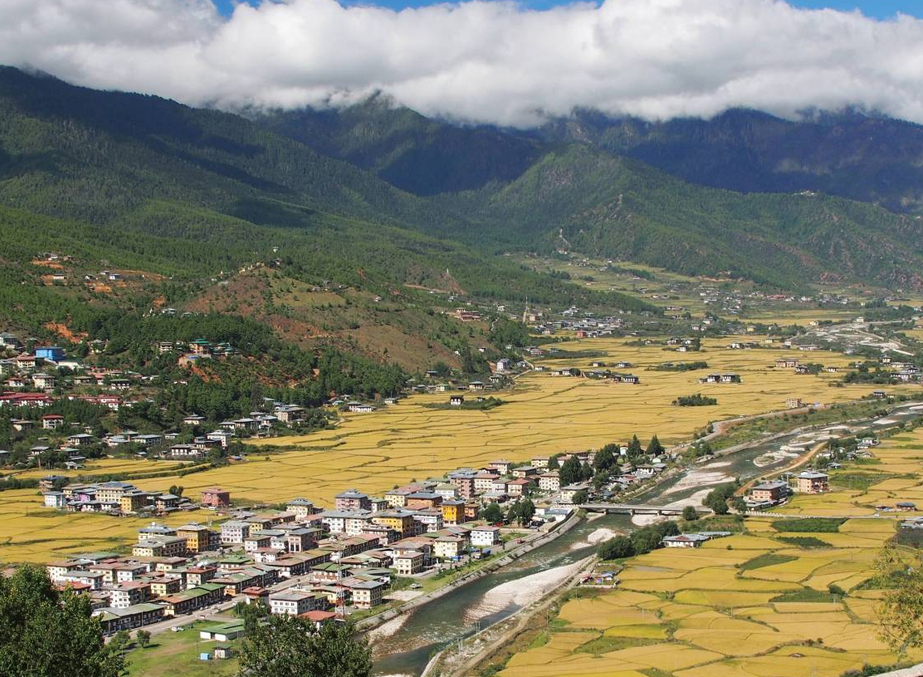 Haa valley has its own unique set of attractions. It provides a grand view of the tallest unclimbed mountains and some of the best photo opportunities of shedding nature. It is still a less trodden place and hence, you can enjoy in absolute peace without overcrowded touristic spots. It is a great place to go mountain biking or taking a cycling tour.
Best sightseeing spots in Haa Valley: Haa Goemba, Lhakhang Karpo and Lhakhang Nagpo, Haa Chu riverside
Quick tip: Haa valley boasts of a lot of homestay options. It includes ancient houses of local people who open up bookings in autumn months when the maximum crowd comes in.
Gasa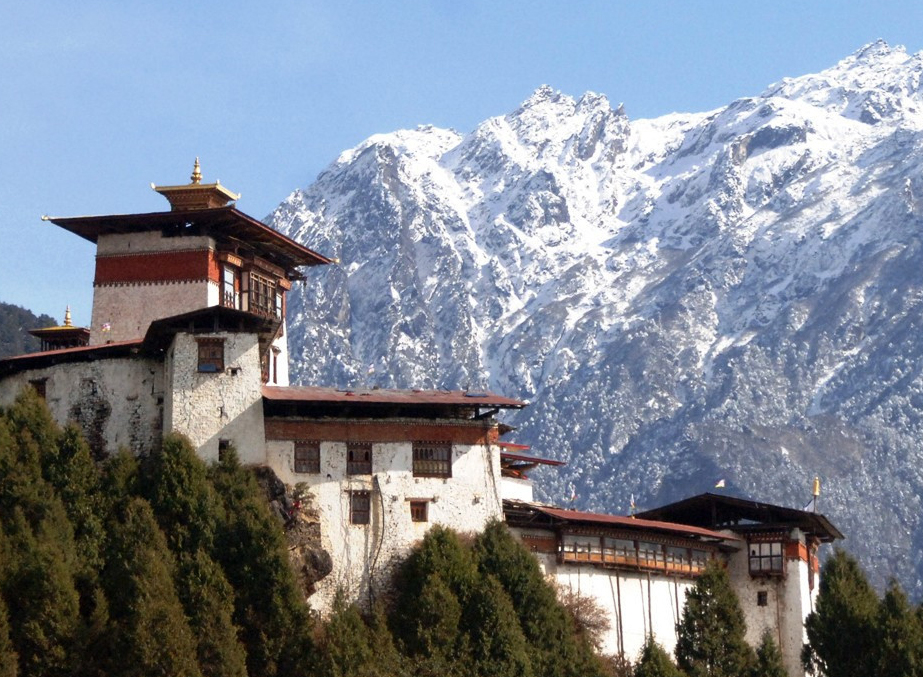 Gasa is untarnished by the outside world stands out as one of the most picturesque valleys in Bhutan to visit in November. It is a sparsely populated place and the people living here are simple and so is their lifestyle. If you wish to do some soul-searching, you can spend ample time here and be rewarded by the serene atmosphere.
Best sightseeing spots in Gasa: Damji Village, Tsachu ViewPoints, Gasa Tshachu
Quick tip: November in Gasa can be chilly and you may lookout for some alcohol to help you out. However, remember, Tuesday is a dry day here with the sale of alcohol prohibited.
Trongsa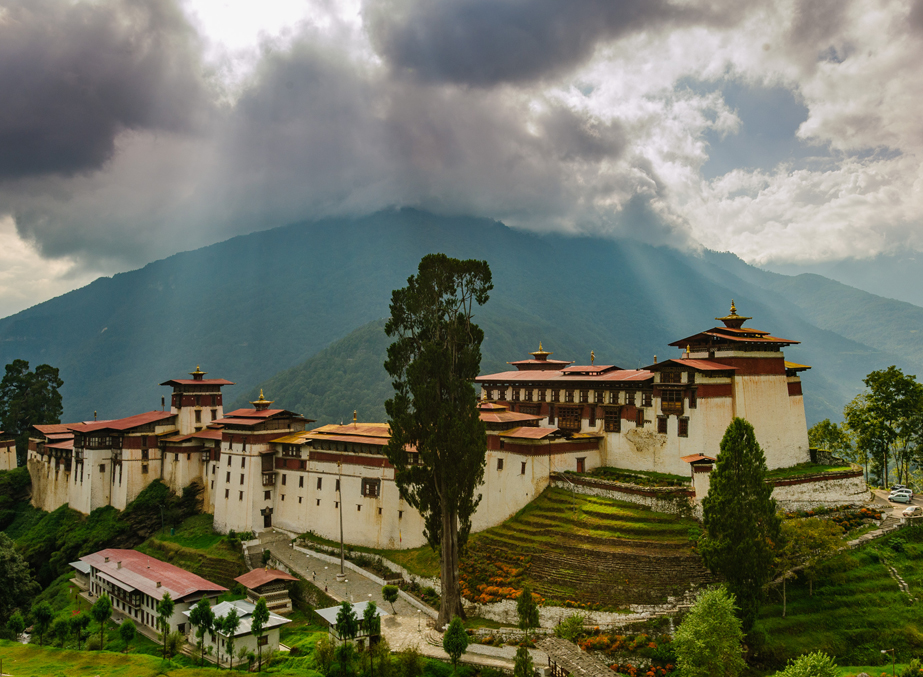 Trongsa comprises of retreats, marketplaces, temples and homes of monks. Set at an elevation of 2300 meters, November makes this small town even more luscious with a pleasant atmosphere and a hint of sunlight. This is a historical place as attempts at unifying the nation were launched here. The Dzong is very impressive and is generally described as though a dragon is flying over the mountain peaks.
Best sightseeing spots in Trongsa: Trongsa Dzong Fortress, The Royal Heritage Museum, Kuenga Rabten Palace, Chendebje Chorten
Quick tip: Korphu Menchu in Trongsa is a mineral spring that is popular for its healing qualities. The history and spiritual benefits are unmatched and you must visit and experience it.
Gelephu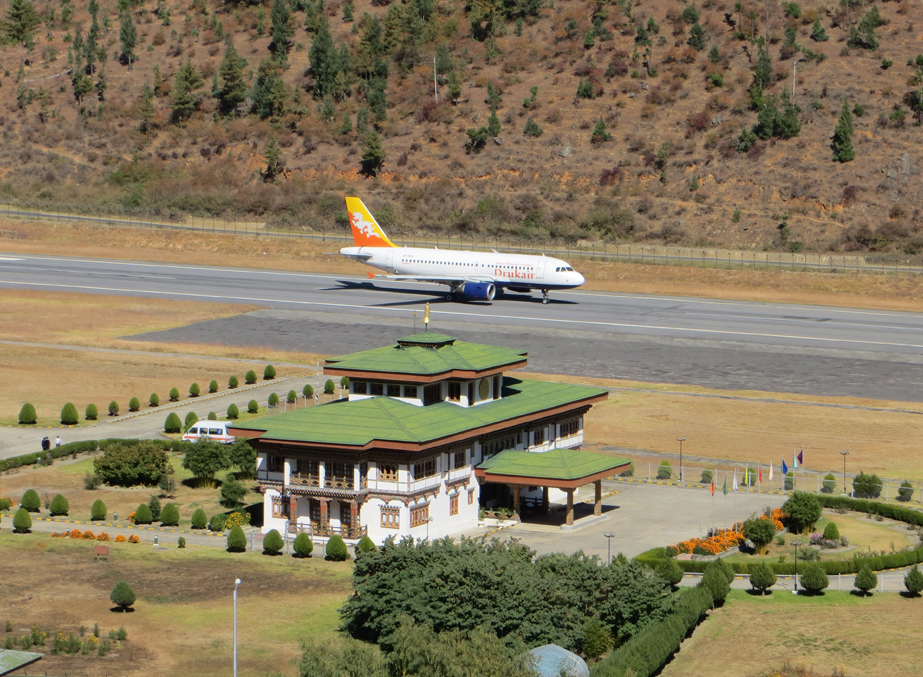 Located close to the Indo-Bhutan border, Gelephu has great strategic importance and boasts of the oldest nature preserve in the entire kingdom of Bhutan. It is renowned for its rare collection of fauna and flora which can be best enjoyed when you opt for a travel package for Bhutan in November.
Best sightseeing spots in Gelephu: Phibsoo Wildlife Sanctuary, Gasa Hotspring, Tali Dratshang, Tsirang Dzong.
Quick tip: Famous for its cross border trade, you must visit the Hong Kong Market area when in Gelephu. With the onset of festivities and tourism being at its peak, November brings in new products and it is good for buying fancy items, accessories and apparels.
Wangdue Phodrang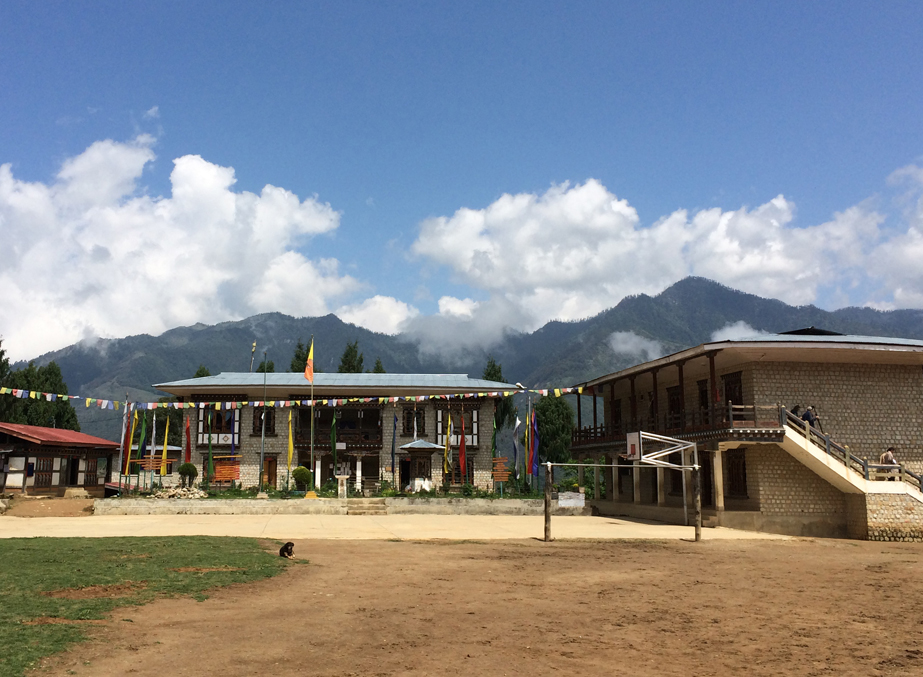 Wangdue Phodrang is more than just an enlarged village. Famous for its fine bamboo products, stone carvings and slate, the town sits on top of the hill at the confluence of Tang Chhu and Punakha Chhu rivers. Its Dzong is the most visible feature and the festival celebrated there lures thousands every year to witness the celebrations.
Best sightseeing spots in Wangdue Phodrang: The Temple of Sha Radap, Dochu Pass, Jigme Singye Wangchuk National Park
Quick tip: Make sure you attend the festivities of the Wangdue Phodrang Tshechu Festival. It is the annual festival that is held in November introduced after the completion of the towns Dzong.
Trashigang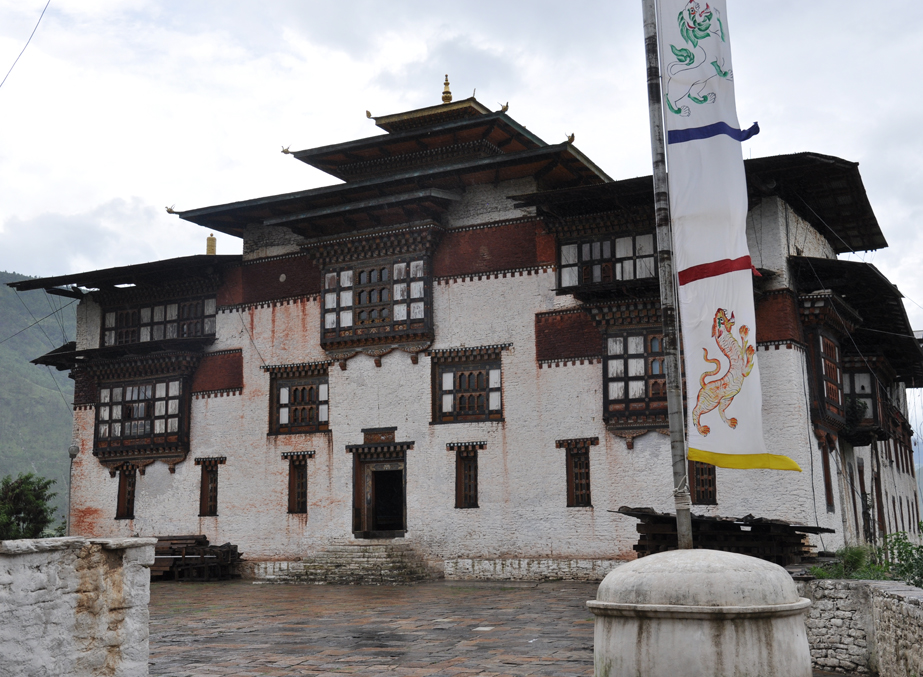 When you plan to visit the sightseeing places in Bhutan, make sure to make a pit stop in Trashigang for this enchanting town is truly bewitching. It is no less than visiting the home of nature and is a perfect escapade from the hustle of the crowded megacities. It also gives you the opportunity to satisfy your shopping craves with its amazing Tibetan marketplaces.
Best sightseeing spots in Trashigang: Trashiyangtse Town, Khoma Village, Trashi Yangtse Dzong, Yonphula Lhakhang
Quick tip: The roads tend to be meandering and windy in Trashigang in November. If you are prone to motion sickness, carry necessary medication to prevent nausea.
Phuentsholing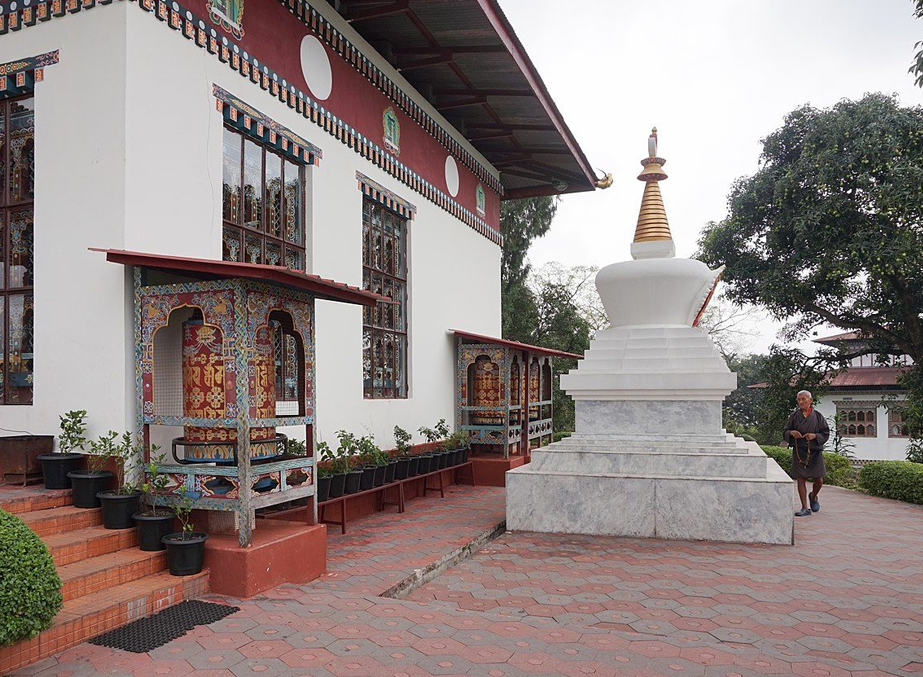 The second-largest and best town to visit in Bhutan, Phuentsholing is an urban centre and yet has a perfect amount of nature's touch. People come together from far away cities to live in peace and tranquillity and trade harmoniously in this town. It is home to Bhutan Gate which is an exquisite example of the time-honoured Bhutanese architecture.
Best sightseeing spots in Phuentsholing: Phuentsholing Viewpoint, Palden Tashi Chholing Shedra, Zangdopelri Lhakhang, Karbandi Monastery, Torsa River Side
Quick tip: Bring along a universal travel adapter and also a multi-purpose electrical plug. The hotels in Phuentsholing have limited electrical plugs, which may be used to run heaters in the room.
When you plan a holiday tour in Bhutan in November, the land will touch your soul and balm it with immense peace. So visit and explore Bhutan. It will certainly be a wonderful experience and something you will never forget.

Subscribe to us
Subscribe to our newsletter and stay updated

Request a call back
Our experts would love to create a package just for you!