Places to visit in Bhutan in August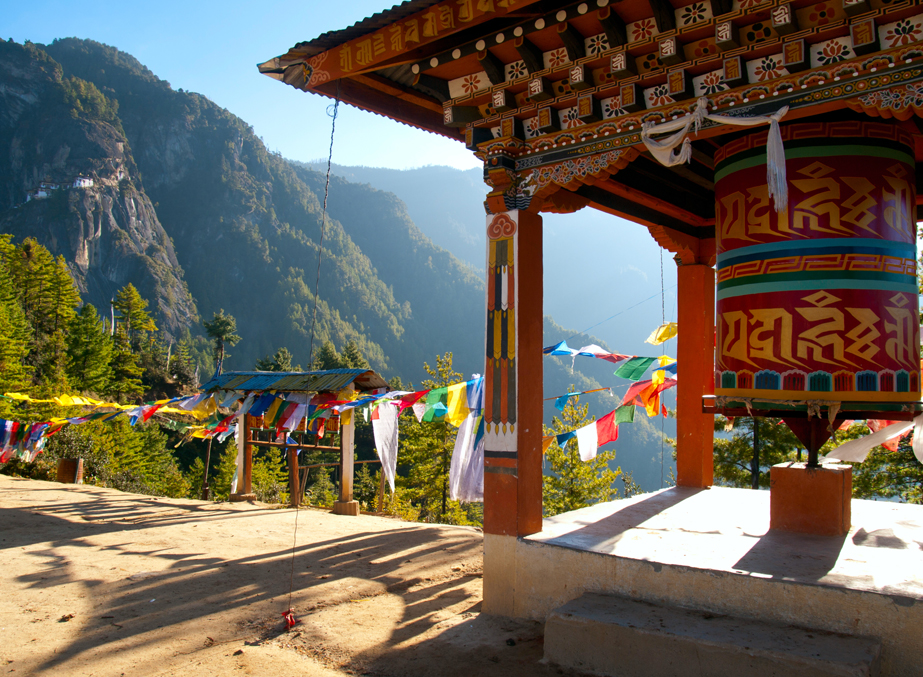 Bhutan is a small slice of paradise that stands strong as the epitome of natural beauty. By visiting Bhutan in August, you will be enchanted by its scenic charms. You are sure to explore something out of the ordinary at every turn. Bhutan can help you quench your thirst to reconnoitre the foothills. It enjoys its reputation of being an exclusive, remote destination that opens its doors only for the lucky few. Being one of the most isolated countries of the world, it is not ruined by commercialisation and you will have nature and all its wonders untainted.
The monsoons have weakened by this month and you will encounter glorious sapphire skies and seemingly warm weather. August in Bhutan is a pleasant time for visiting the sparkling marketplaces and also places of historical and cultural interest.
There are several places to visit in Bhutan in August and it is worth every minute of your time.
Suggested Read: Things To Do in Bhutan , How To Reach Bhutan & Best Time To Visit Bhutan
Planning to visit Bhutan, here are the best Bhutan tour packages that can be customized according to your requirements.
Thimphu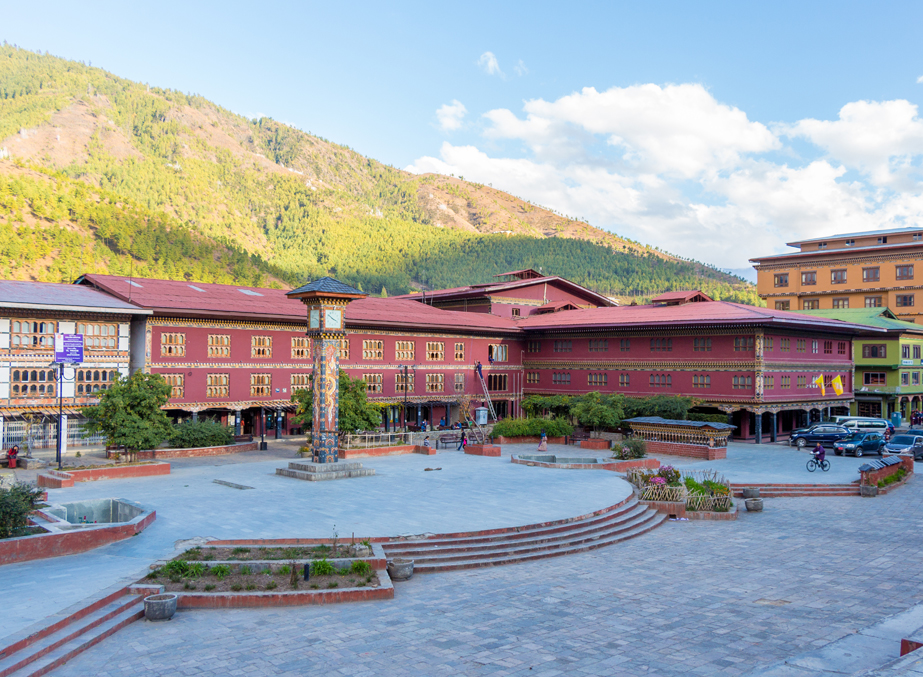 Thimphu maintains an amazing national character in its architectural style. When you take a holiday trip to Bhutan in August, make sure to visit Thimphu's many chortens and other monuments. The paintings and statues set inside them provide a deep insight into the ancient Buddhist philosophy. This city is prominent as it is home to the administrative seat of the King. It is also popular among travellers for offering different Bhutanese and Tibetan food. Moreover, you must shop for souvenirs from the very famous Handicrafts Market. The quiet and serenity of the place add to the mystical aura of your visit here.
Best sightseeing spots in Thimphu: National Library of Bhutan, Simtokha Dzong, Norzin Lam 1, National Handicraft Emporium
Paro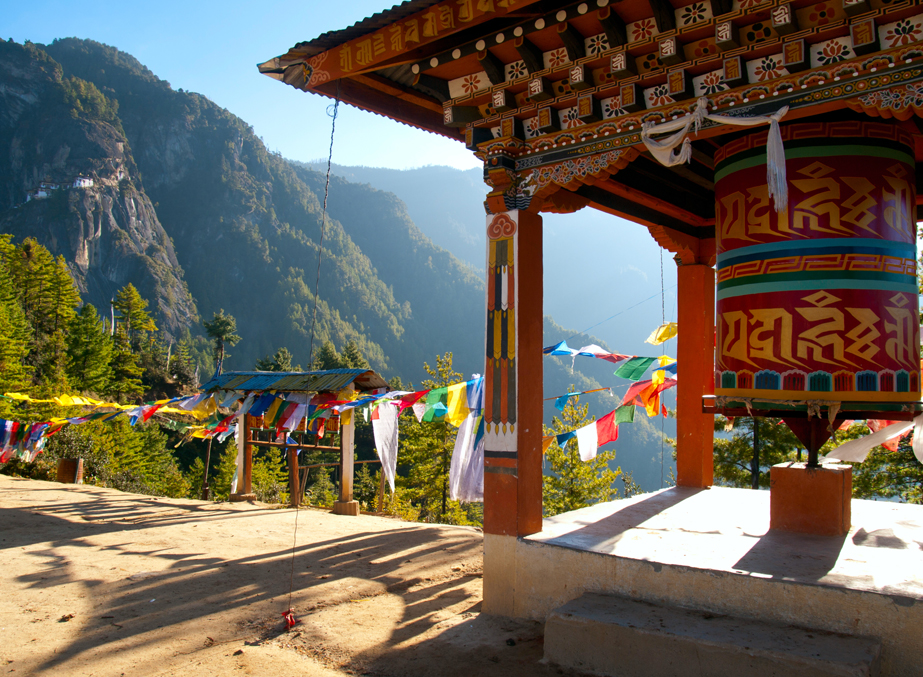 Paro is one of the best places to visit in Bhutan to get a thorough idea of culture, food and local lifestyle. What once consisted of only a single street is now bustling with enormous tourist activities. Paro is popular for housing many sacred religious sites and historical buildings as well. It is also home to the largest International Airport of Bhutan and has great connectivity from neighbour ing countries. The town is dotted with painted shops and quaint cafes that are lined all across the streets. It is your one chance to get away from the hustle and bustle of the city and cherish every moment spent here.
Best sightseeing spots in Paro: The Tiger's Nest, Tachog Lhakhang, Chele La, Jele Dzong
Punakha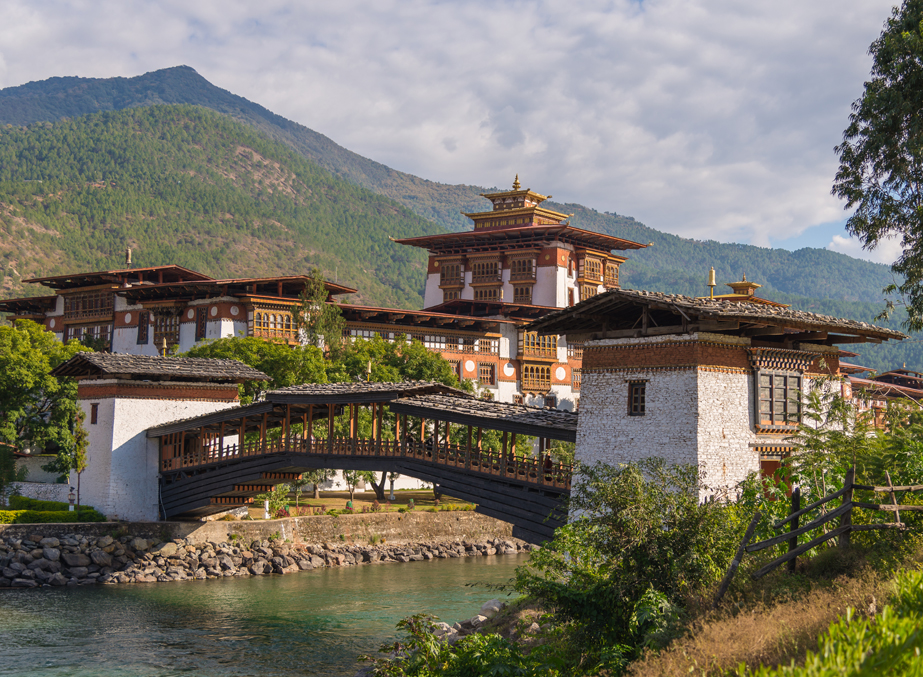 This postcard-worthy town is one of the best places to visit in Bhutan in August. It is set at an average elevation of 1200 meters above sea level. That is why the climate all around the year is pleasing and the views are mesmerising. Pho Chu and Mo Chhu, which are the two major rivers of Bhutan converge here adding to its immense beauty. It is home to the second oldest dzong in the country that is visited by all travellers to admire its magnificent structure. You can get clear as well as astounding views of the Himalayas from this place during this season.
Best sightseeing spots in Punakha: Talo Monastery, Punakha Dzong, Pho Chhu Suspension Bridge
Bumthang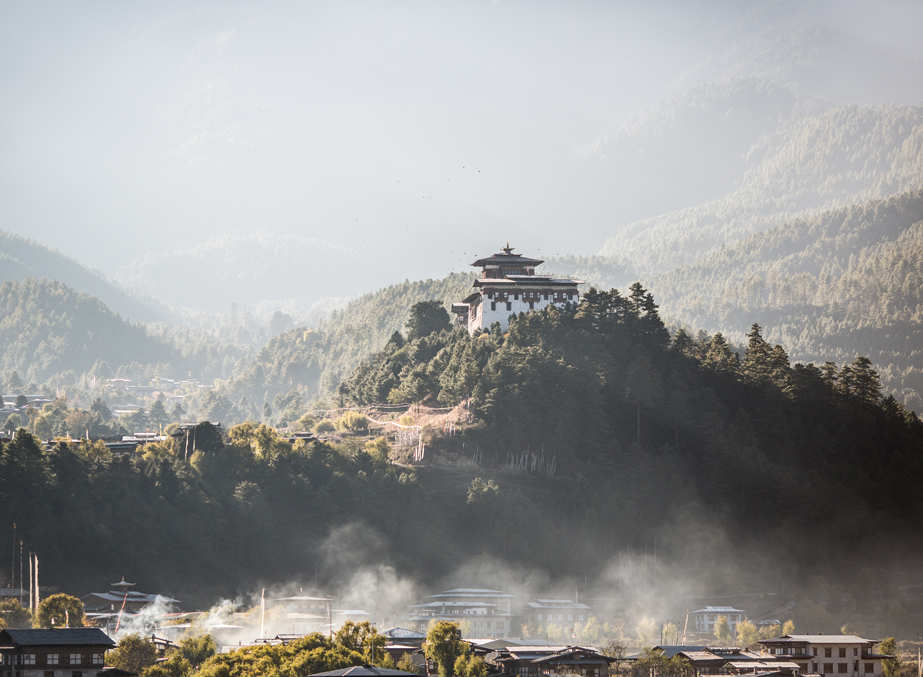 A visit to Bumthang valley, Bhutan in August will certainly be the most unforgettable experiences you will ever have. It entices the travellers and separates it from the other cities. Trekking up the mountainside to admire beautiful panoramic views is a must-do thing here. Nature-lovers, history buffs and spirituality seekers would probably be satisfied in all districts in Bhutan. That is because it has been able to preserve a very strong identity when it comes to Bhutanese culture and religion. The canyon here is allegedly in the shape of Bumpa.
Best sightseeing spots in Bumthang: Wangchuck Centennial National Park, Könchogsum Lhakhang, Choedrak Monastery
Gangtey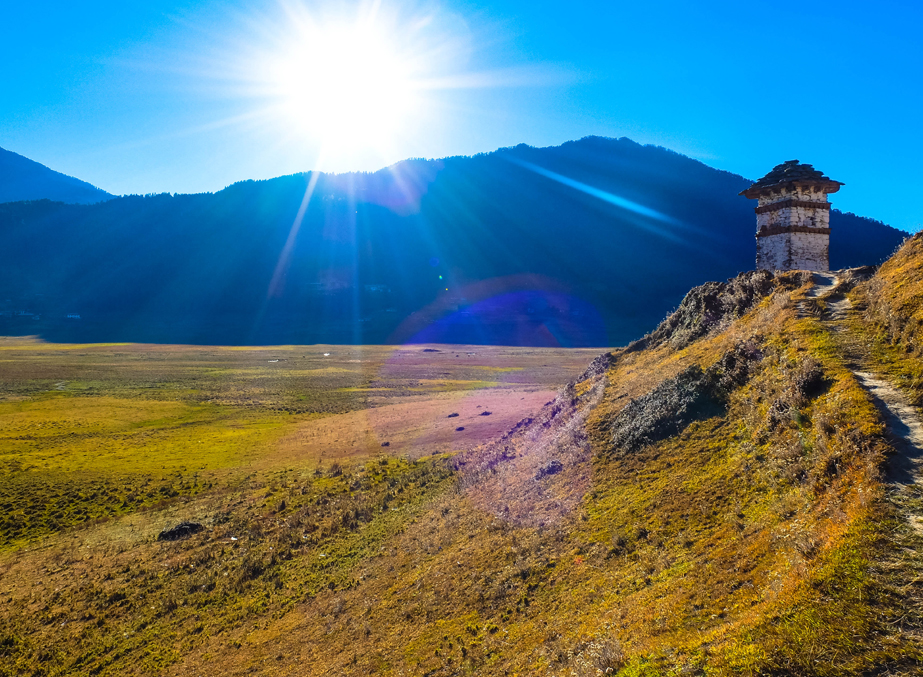 Gangtey can be visited all throughout the year for a rich holiday experience. However, August holidays in Bhutan brings along a different kind of vibe and makes your travel experience worth it. The barren lands finally look nourished and have its own rugged beauty. In this valley, you will see the glistening raindrops blanket all its green meadows making it more luscious.
Best sightseeing spots in Gangtey: Gangtey Hikes and Nature Trails, Radak Neykhang, Kuenzang Chholing Shedra
Haa valley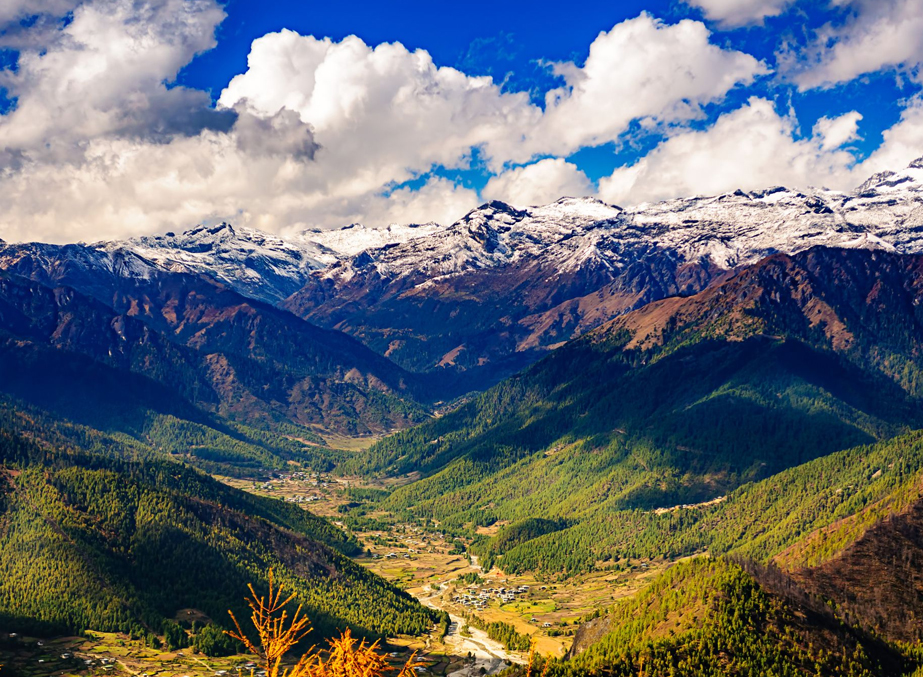 Less than 3% of tourists who visit the sightseeing places in Bhutan in August make it to the Haa valley. This works at a great advantage as the pristine places in this valley are untouched and are not harmed by commercialisation. It is ideal for hiking and there are many Goembas worth seeing. The picturesque Haa Chu River also flows through the centre which makes the surrounding views even more pleasant. The clouds hugging the misty mountain tops is a sight for sore eyes.
Best sightseeing spots in Haa Valley: Haa Goemba, Lhakhang Karpo and Lhakhang Nagpo
Gasa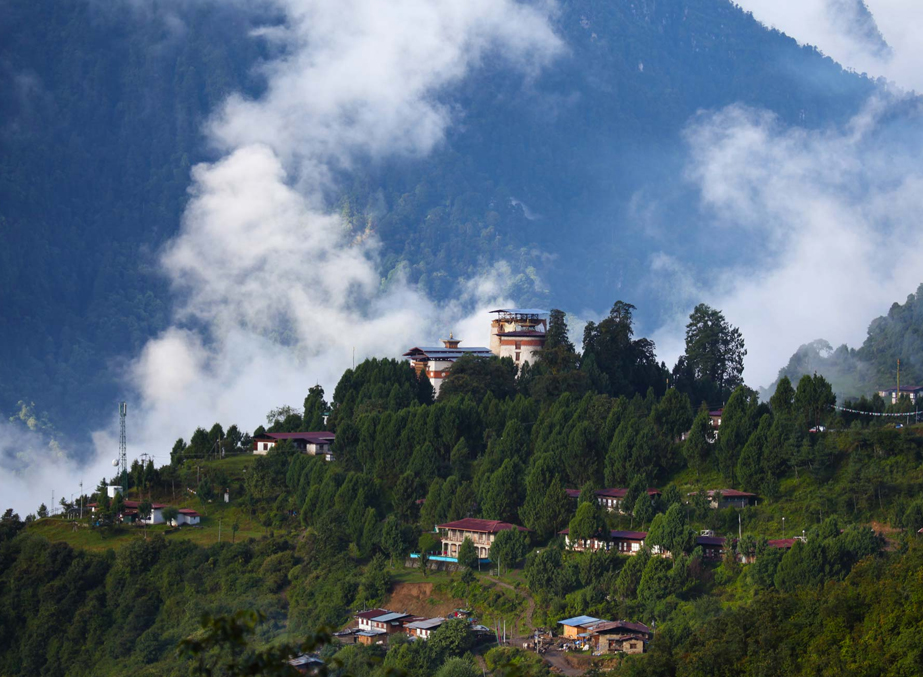 If you do not wish to be a part of the busy city life and are seeking for a rather relaxed getaway, then Gasa is your only solution. Replete with natural wonders and picturesque beauty, the true essence of this place can be captured with a clear sky and misty mountain tops in monsoons. Gasa makes your Bhutan tour in the rainy season even more lively with waterfalls coming down the rock faces and providing scenic views all around. The valley is carbon-neutral and you can breathe in fresh and healthy air when you visit and stay here for your vacation.
Best sightseeing spots in Gasa: Damji Village, Tsachu ViewPoints, Gasa Tshachu
Trongsa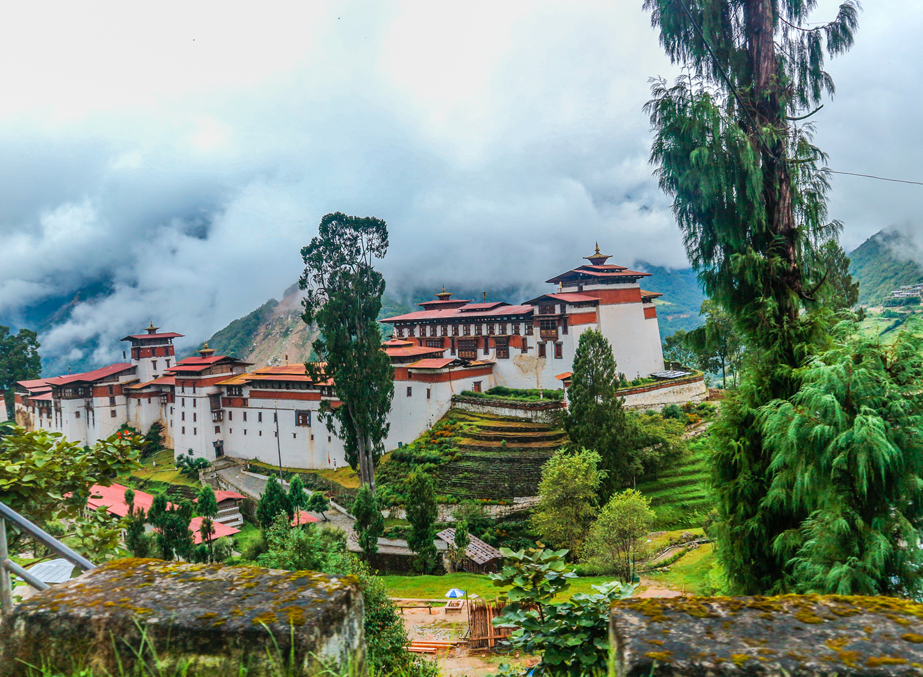 Untouched and unalloyed, Trongsa is the best international destination to visit for a holiday in August. It is where traditional Buddhist culture co-exists with majestic structures like fortresses and dzongs. Undisrupted views of the Himalayas breathtaking beauty is what you can expect from Trongsa. The city is also dotted with white-washed shops and ornamented pot plants. Its museum has more than 200 items on display comprising of age-old ritual costumes, prayer books, scrolls and paintings. It plays host to Bhutanese sovereign and their history.
Best sightseeing spots in Trongsa: Trongsa Dzong Fortress, Kuenga Rabten Palace, Chendebje Chorten
Gelephu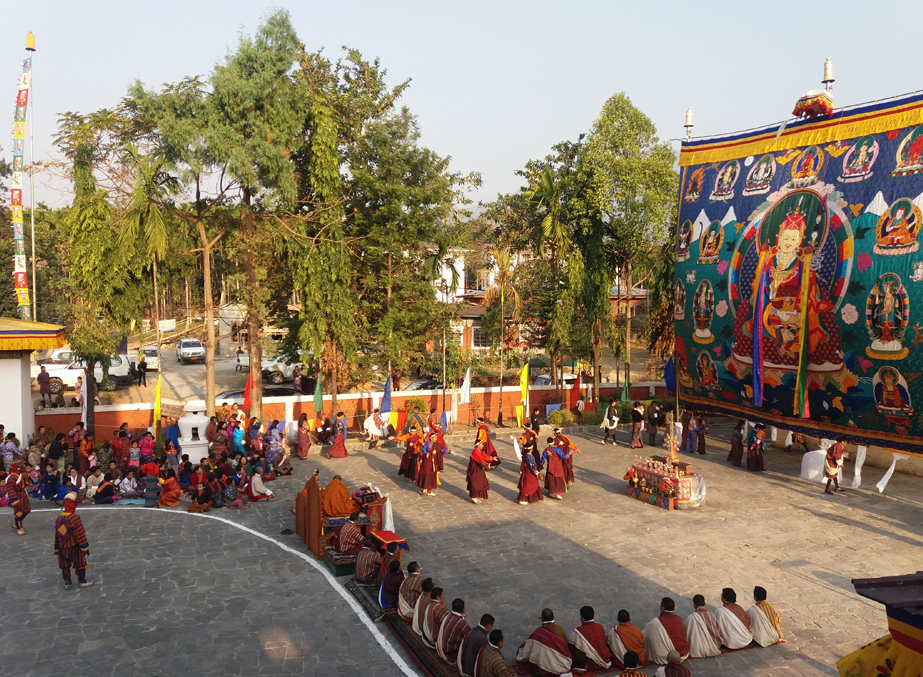 Gelephu is shrouded in stunning snow-capped mountains and shadowy forests. It is a warm and extremely fertile region that receives plenty of rainfall every year. It boasts of one of the oldest nature preserves in the Kingdom of Bhutan which looks even more stunning in the month of August with cascading waters. It is considered to be the most outstanding nature preserves in the world. Gelephu is also the birthplace of Bhutanese Late King Jigme Dorji Wangchuck. A pass that connects eastern Bhutan to its western part crosses Gelephu and is the second-highest mountain pass in the country.
Best sightseeing spots in Gelephu: Phibsoo Wildlife Sanctuary, Tali Dratshang, Tsirang Dzong
Wangdue Phodrang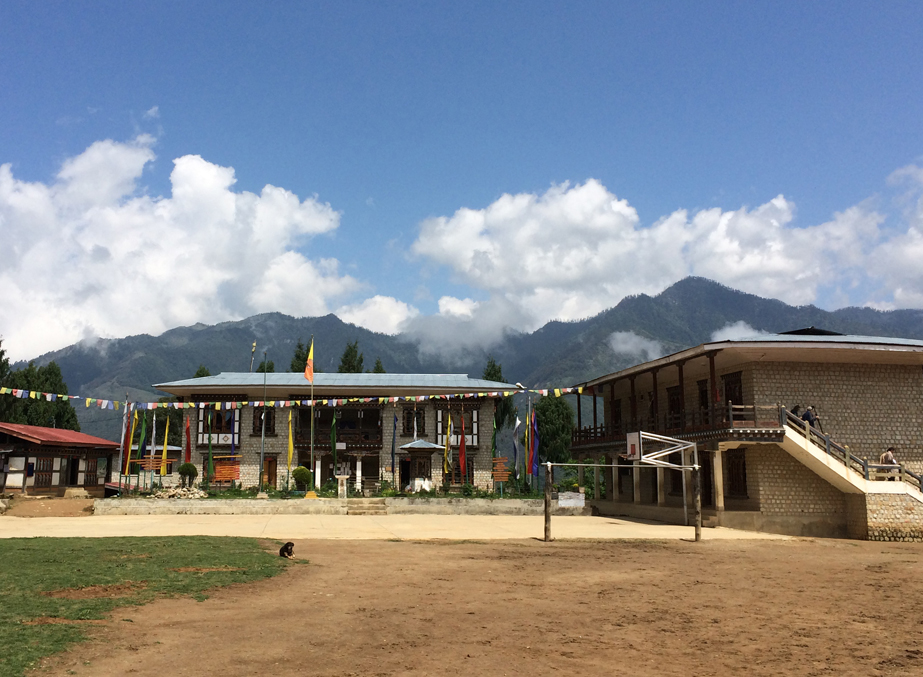 Wangdue Phodrang is stretched out on a vast area and hence has a diverse ambience. It holds a lot of historical significance since it played a critical role in unifying the central, the western and the southern districts of Bhutan. Its dzong is perched on a ridge and overlooks the Punatsangchu and Dangchu Rivers making it one of the most scenic dzongs in the country. Its woven bamboo products and slate carving culture is something you have to witness along with other stone carving items. This town is one of its kind in the country and is surely the best place to visit for a honeymoon in Bhutan or with family and adventure holidays.
Best sightseeing spots in Wangdue Phodrang: The Temple of Sha Radap, Jigme Singye Wangchuk National Park
Trashigang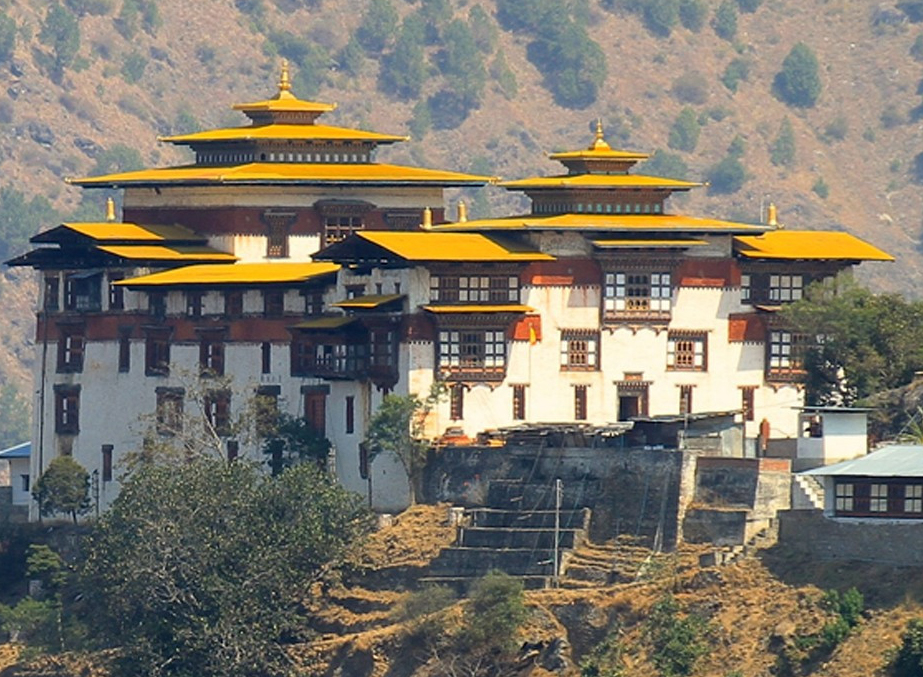 Nature has blessed this town with exceptional beauty. It opens doors to the storehouse of natural bounties and cultural heritage. Trashigang is an ideal destination to spend monsoon in Bhutan. At this time of the year, you will witness the surroundings filled with low lying dwarf bamboo plantations. Surrounded by greenery, there is the spiritual experience to this place and alongside it enjoys the adventure side of the spectrum. This Bhutanese town is spectacular in every sense of the word.
Best sightseeing spots in Trashigang: Trashiyangtse Town, Khoma Village, Trashi Yangtse Dzong
Phuentsholing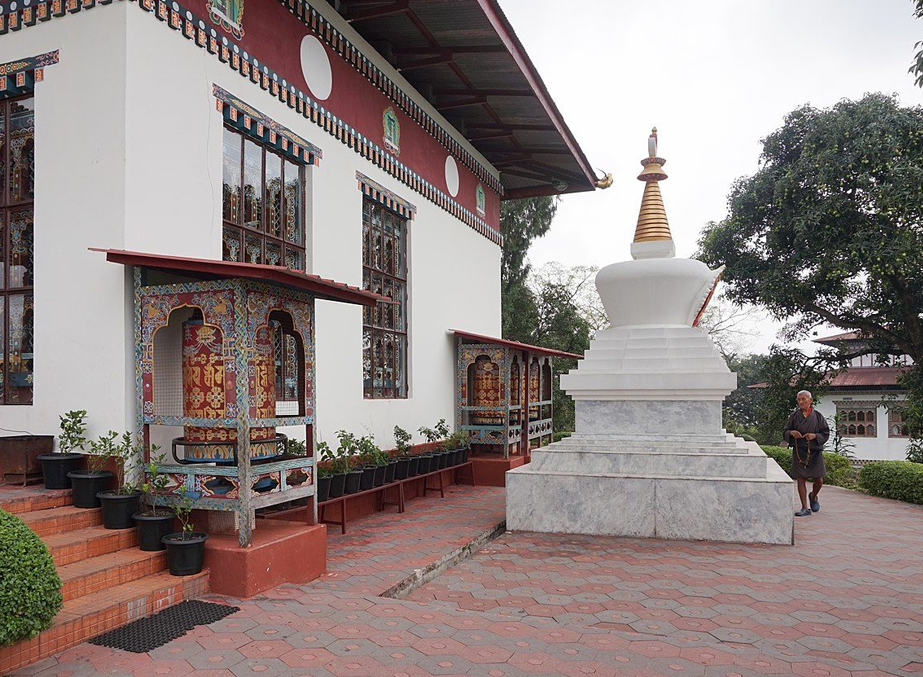 Hassle-free and warm-hearted, Phuentsholing will make you fall in love with it almost instantly. This place gives a panoramic view of the Bengal Plains. It makes for a perfect tourist destination in Bhutan in monsoons. Here, there is a lot more than what meets the eye. Its dzongs and viewpoints are the most sought-after places to explore and awaits all explorers who are planning a rather offbeat getaway. It is probably the best place to get a closer look at tortoises, alligators and crocodiles snoozing or sunbathing. It also boasts of beautifully carved architectural marvels that are a rear site among today's modern skyscrapers.
Best sightseeing spots in Phuentsholing: Phuentsholing Viewpoint, Palden Tashi Chholing Shedra, Zangdopelri Lhakhang
With the onset of autumn, booking yourself a holiday tour package for Bhutan in August is one of the best decisions you can make. So head to this pristine country and see the many wildflowers blooming in its fields and meadows.

Subscribe to us
Subscribe to our newsletter and stay updated

Request a call back
Our experts would love to create a package just for you!