Things to Do in Punakha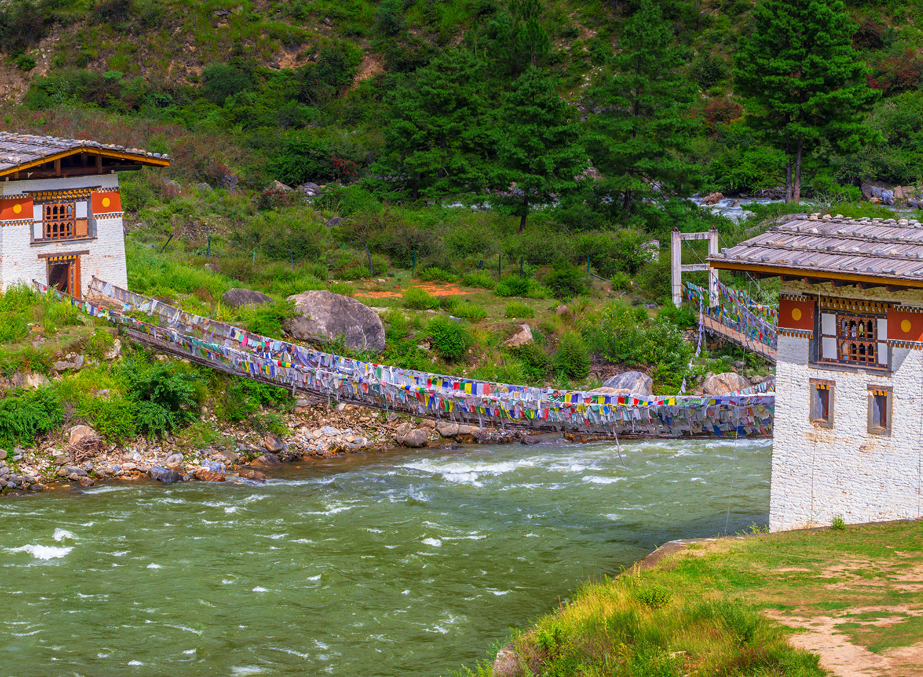 A valley that connects West Bhutan with Central Bhutan, Punakha is known to be the warmest valley in the Last Himalayan Kingdom. Located around 72km away from Thimphu, this pictorial valley lies at a lower height; 1,200m, as compared to other popular tourist destinations in Bhutan. Thus, the entire vicinity enjoys a warm climate almost throughout the year.
Once a capital of the country; from 1637 to 1955, Punakha Valley has played a remarkable role in Bhutan's history and heritage. Dotted with a multitude of tourist attractions and destinations, one can also find a number of exciting activities and things to do in Punakha. Let's know more about all these engaging things that the valley offers; be ready for an adorable and memorable experience!
Suggested Read: Things To Do in Bhutan , How To Reach Bhutan & Best Time To Visit Bhutan
Planning to visit Bhutan, here are the best Bhutan tour packages that can be customized according to your requirements.
Be a Messenger of Peace; Ascent to the Khamsum Yulley Namgyal Chorten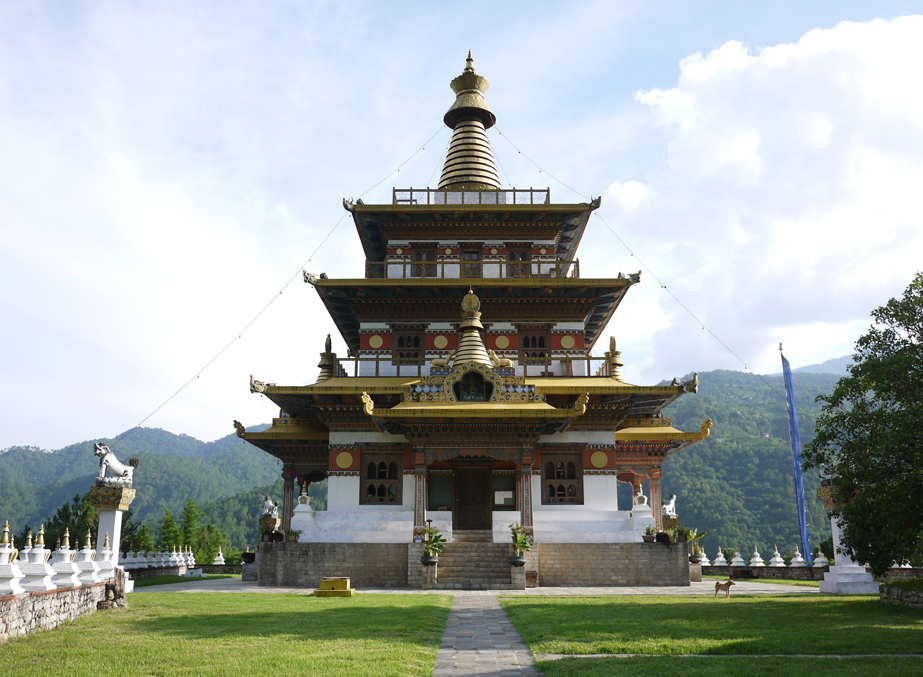 Peace and tranquility prevail in every corner of Bhutan! And why they would not when this tiny Himalayan Kingdom has stupas that were built to bring peace into the world! Yes, you heard right! The Khamsum Yulley Namgyal Chorten in Punakha Valley is one such stupa that was built to bring peace and harmony to the entire world; especially to Bhutan by eradicating obstacles and other evil forces! A visit to Khamsum Yulley Namgyal Chorten is truly one of the most serene things to do in Punakha! Built in traditional Bhutanese architecture, this four-storied architectural marvel resembles a pagoda from the exterior. Its interior is adorned with collection of images of deities of mandalas of Vajarakilaya. While in Punakha, you should not miss a trip to this magnificent structure at any cost!
Seek Great Happiness at the Pungthang Dewachen Gi Phodrang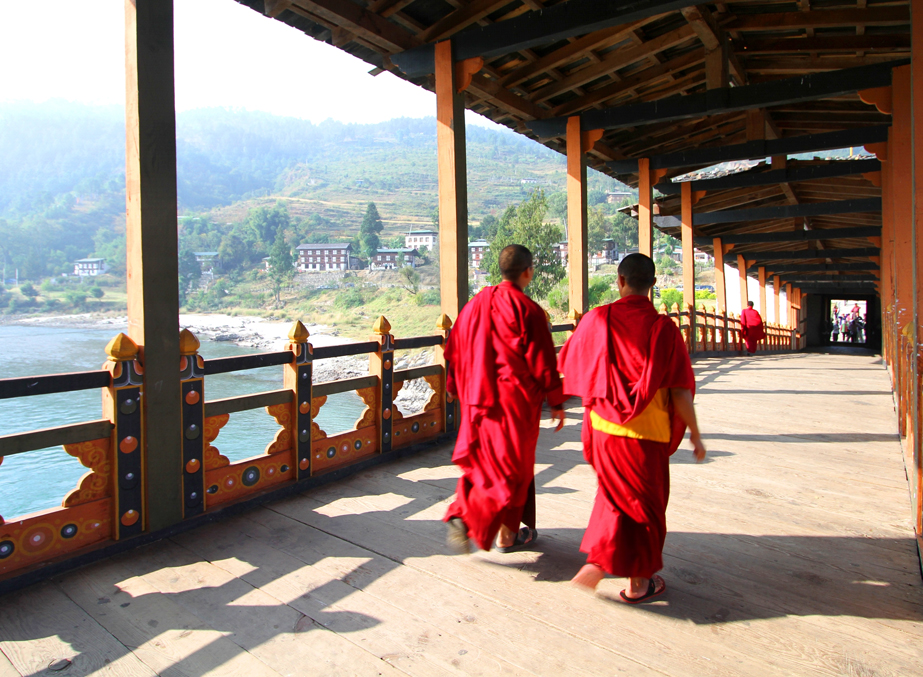 Punakha Dzong or the Pungthang Dewachen Gi Phodrang can be called as a synonym to the Last Himalayan Kingdom! Fondly revered as the 'Palace of Great Happiness', this pious dzong was built by Tuebi Zaow Balip under the commission of Zhabdrung Ngawang Namgyal in 1637. Being surrounded by scenic mountains and peaks, embraced with lush greeneries, and bestowed with the daily religious chants, a visit to this devout dzong makes everyone feel happy and contended. Visiting this six-storied historic dzong is one of the most pleasing things to do in Punakha Bhutan. Adding more, Punakha Dzong might soon get listed as one of the UNESCO World Heritage Sites in Bhutan. Well, this also makes the Pungthang Dewachen Gi Phodrang a must visit place in the entire of Bhutan.
Walk Past Punakha Suspension Bridge to Pump in Some Adrenaline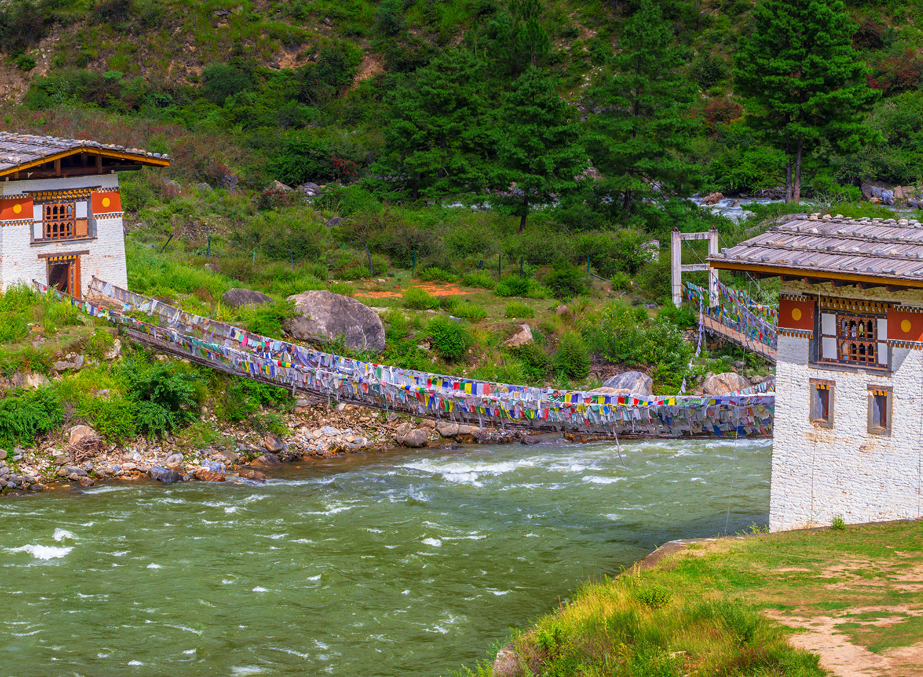 A walk across a usual bridge could be a cake-walk for everyone. But what if you are left in the middle of a suspension bridge that swings along the cool river breezes? While thrill seekers might find this as one of the most enthralling or adventurous things to do in Punakha Bhutan, other might opt to stay from it! Though suspension bridges are quite common in Bhutan, Punakha Suspension Bridge has its own fanbase and excitement. Measuring around 160-180m, this historic bridge was built by Thangtong Gyalpo, connects both the banks of the alluring Po Chhu River; it connects Punakha Dzong with Shengana, Samdingkha and Wangkha.
Make Your Way to the Towering Dochu La Pass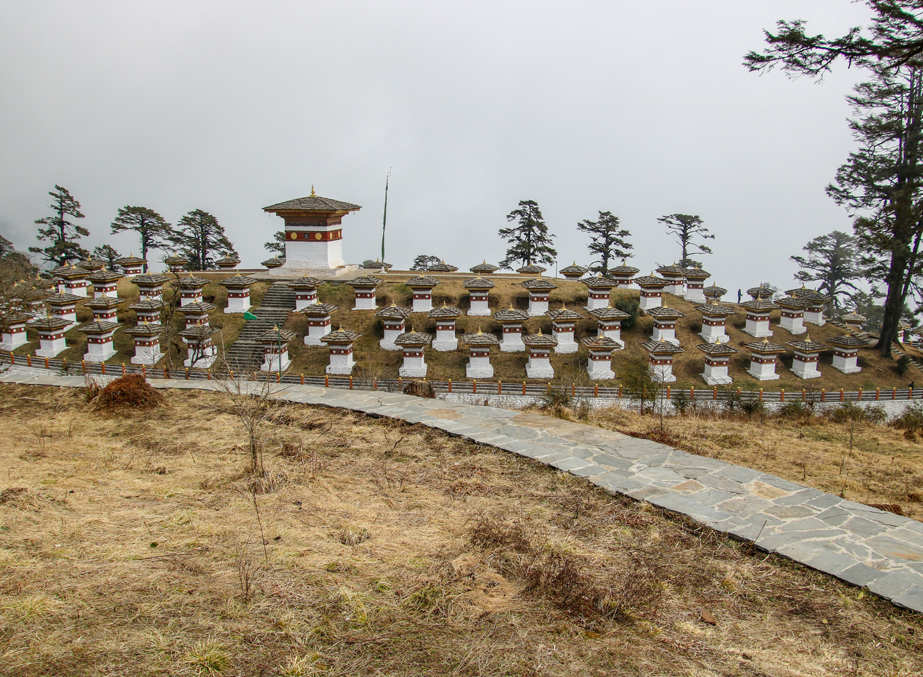 Situated on the Thimphu-Punakha Highway, Dochu La Pass is a must-visit spot for the visitors to Punakha Valley. Reaching an elevated height of 3,100m, this is one breath-taking place that could be reached by traversing through winding terrains that offers astounding 360-degree views of the snow-capped Himalayan Range, verdant rhododendrons, alpine forests, and scenic valleys. Also, while in the vicinity, visitors can pay their homage to the 108 martyred soldiers, whose memorials are built along the Dochu La Pass. Called as 'Druk Wangyal Chortens', these memorial chortens are often visited by the locals; this spot is a popular day-out destination among the locals.
Celebrate the Punakha Tshechu with Full Gusto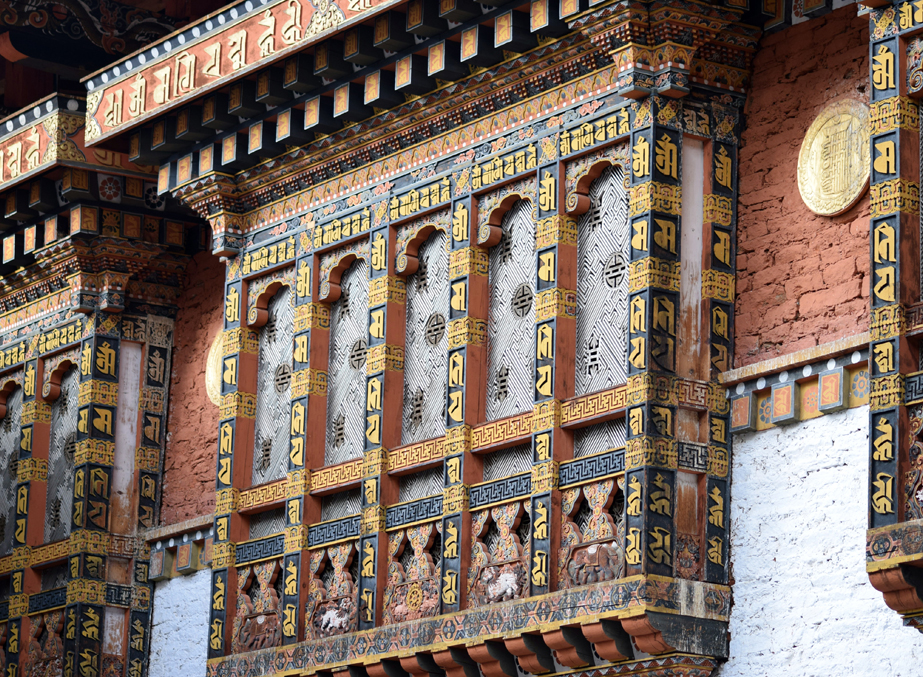 Festivity is an inherent part of the Bhutanese culture! While some of the festivals in the Land of Thunder Dragons are as long as the history of Bhutan itself, some are quite newly introduced. Introduced in 2005, Punakha Tshechu is a newly introduced festival, and attending this joyous festival could be on the most exciting things to do in Punakha Valley! A festival that promises to preserve the Buddhist teachings and honourable deeds of Zhabdrung Rimpoche, Punakha Tshechu is celebrated right after the celebration of Punakha Drubchen; mostly in the month of March. During both these festivals, one can enjoy the traditional mask-dance performances that depicts different mythological stories every day. To note here, the next Punakha Tshechu would be celebrated on March 4th to 7th in 2020.
Visit the Temple of the Mad Saint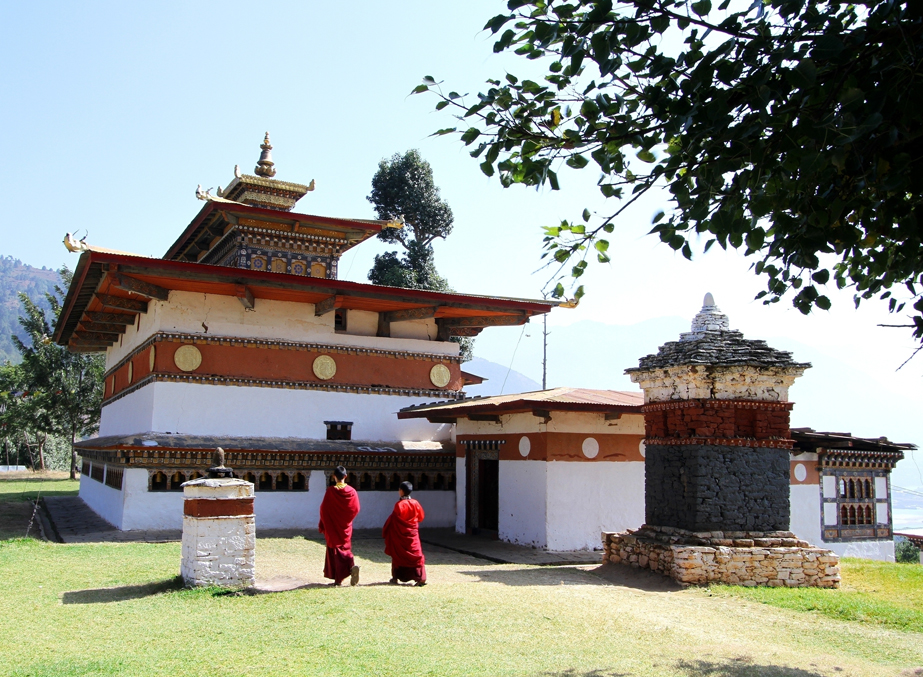 Punakha Valley was once the home to a legendary monk called the 'Mad Saint' or the 'Divine Madman'. The monk was believed to be a unique one as his teaching methods were very unconventional and included plenty of humour, music, and songs followed by his outraged behaviour. To honour this Divine Madman, a temple called the Chimi Lhakhang Temple was later built in Punakha Valley by Ngawang Choegyel in 1499. Unlike other Buddhist temples in Bhutan, the temple of Mad Saint has a square-shaped yellow roof. The temple is studded with traditional prayer wheels and white slates on its exterior. It also has detailed display of dorjis, horns, bells, drums, and other religious artefacts. Well, if this is not enough for you to visit this temple, you must know that Chimi Lhakhang Temple is very popular among new-mothers who visit this holy temple to seek names for their new-born child.
Visit Ritsha Village and Relish Traditional Bhutanese Rice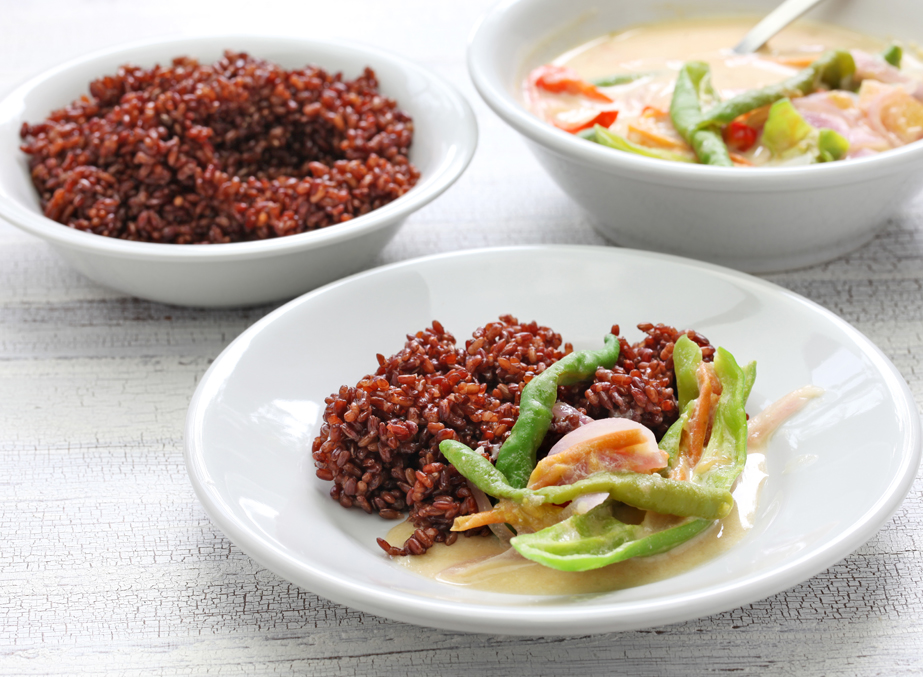 The traditional white and red rice of Bhutan are two of the most highly savoured rice varieties among the locals. Known for their unique flavour, fragrance and taste, these rice varieties are commonly found in a remote village called Ritsha in Punakha Valley. Situated along the scenic banks of Po Chhu and Mo Chhu rivers, this village is also known for its impeccable beauty and charm. If you are searching for the most peaceful and pristine piece of land to visit in Punakha Valley, you must head towards Ritsha Village to spend some secluded moments with its bountiful nature while relishing on its unique white and red rice!
Go for Wildlife Spotting at Jigme Dorji National Park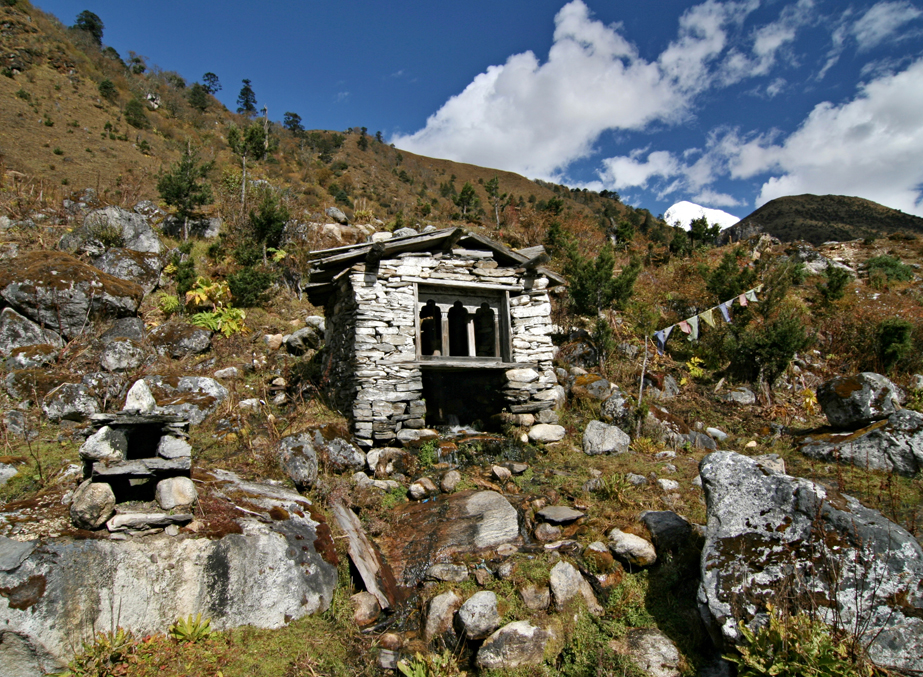 If you are keen about the diverse wildlife of Bhutan and at the same time, looking for some of the most fascinating things to do in Punakha Bhutan, you must go for wildlife spotting at this park. Situated within an elevation of 1,400-1,700m, the Jigme Dorji National Park is one of the most scenic and densely populated national parks of the Happiest Himalayan Kingdom. Spread across several other places, this park has a balanced population of both herbivorous and carnivorous animals along with a significant display of avifauna. Within the lush thickets of Jigme Dorji National Park, you can easily spot predators like Bengal Tiger, Snow Leopard, Himalayan Bark Bear, Indian Leopard, Ussuri Dhole and others. Among the herbivore animals, the park has enough of Takins, Himalayan Blue Sheep, Barking Deer, and several other species.
Enjoy the Thrill of White-Water Rafting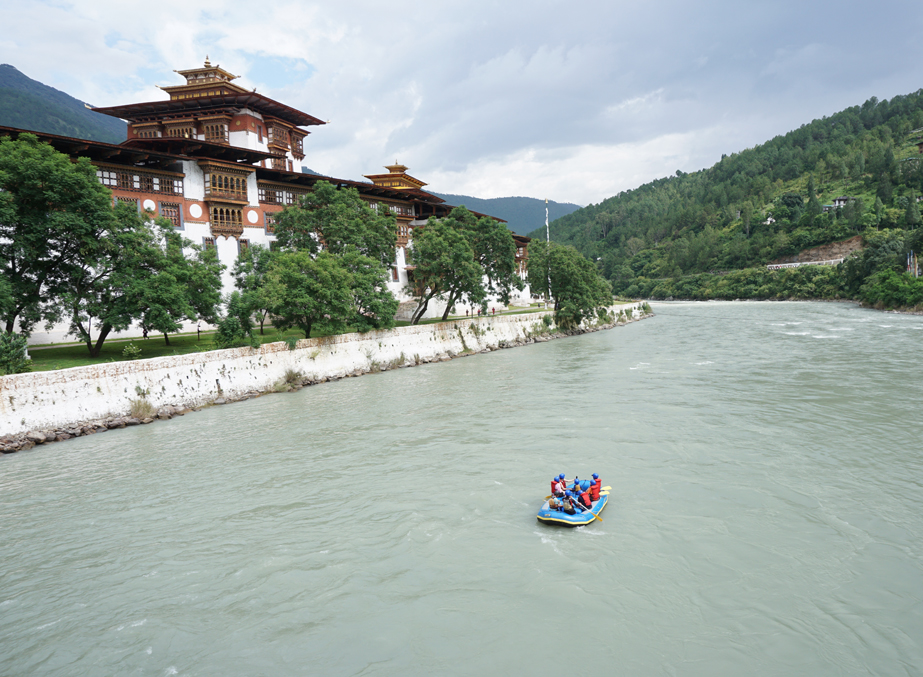 Rafting in Punakha has its own craze among the adventure junkies; challenging rapids of Grade-II/II+ could be one of the most adventurous things to do in Punakha, Bhutan! A recent attraction among the thrill mongers, white water rafting is becoming a cult among those who yearns to experience that adrenaline rush in their veins! And to satiate this thirst, adventure enthusiasts throng the site where the Po Chhu and Mo Chhu rivers make their way to the 'Devil's George' in Punakha Valley. Recommended for both beginner and expert rafters, this stretch is having a total of course of fifteen rapids that ranges from Grade-II to Grade-II+; some of these may go up to Grade-IV. No matter what, an adrenaline rush is guaranteed once you are on your raft!
Use Your Bargaining Skills at the Local Market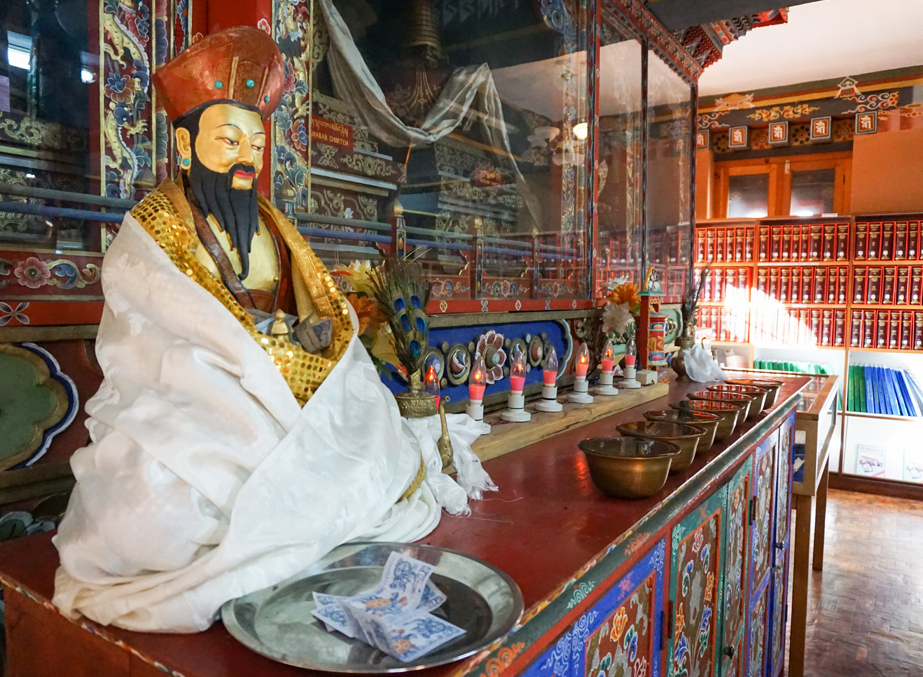 If you are fond of different types of woollen products, hand-made shawls, traditional attires, or leather goods, Punakha's local market is the place for you! And in case, you are good at bargaining, you should definitely not miss out visiting this market; this could be one of the most exciting as well as amusing things to do in Punakha Bhutan! Dotted by tiny shops dealing with an array of locally produced woollen clothes, and various other products, this market at Punakha's city centre is also a common ground among the local shopaholics. You can also find craftsman, local jewellers, artisans, and other traditional artists displaying their artistic skills; these shops are the perfect place to get home some of the antiques and souvenirs to cherish your Bhutan trip for the rest of your life!

Subscribe to us
Subscribe to our newsletter and stay updated

Request a call back
Our experts would love to create a package just for you!