Best Time to Visit Punakha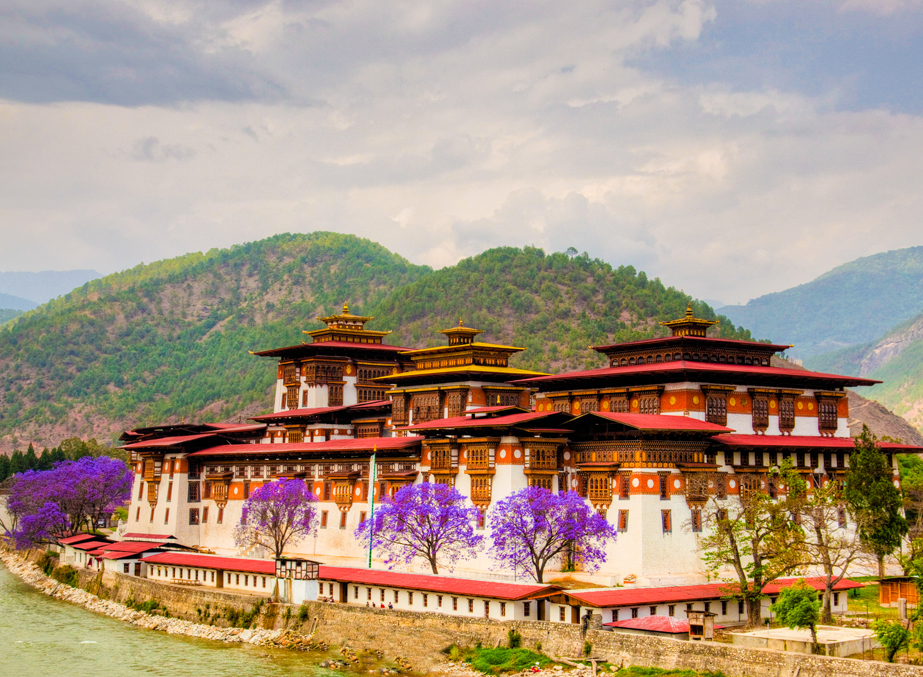 The once a capital of Bhutan, Punakha; located at an elevation of 1,200m, is quite a warm place to be in the Land of Thunder Dragons. Home to the sacred Punakha Dzong, this region has four different seasons: summer, winter, autumn, and spring. While each of these seasons has its own charm and beauty, not all of them are considered to be the best time to visit Punakha.
If you are planning for a Bhutan trip and also make your way to Punakha, here is a detailed climate guide that would make your tour even more pleasant and memorable.
Spring (March to May) – Best Time to Visit Punakha
If you are looking for the best time to visit Punakha, spring is the season you should not miss out at any cost. Starting from March to May, this is the season that makes the entire region infectious with the alluring charm of the varied blossoms. While the days during spring could be warmer, you would still love the pleasant ambience all around and also to get indulged into trekking through the gentle slopes of Punakha. During this season, you can also witness and enjoy the much popular Punakha Dromche festival.
Autumn (September to November) – Best Time to Visit Punakha
With the arrival of autumn in Punakha; in September, the entire region starts turning golden in appearance as rice harvesting reaches its peak on the onset of spring. With the sky becoming clear and bright, visitors throng the region to enjoy its magical beauty and explore every corner of the region. The undulated views of the sky-touching mountains, the scenic views of the golden mounds of rice, the heart-warming reflections from the Mo Chhu River; everything just gives the visitors a reason to cherish and fall in love with Punakha.
Winter (December to February) – Good Time to Visit Punakha
Unlike the destinations in Northern Bhutan, Punakha doesn't receive high snowfall during the winters. In fact, winter in Punakha could be a bit warm as compared to rest of the country as Punakha is located alongside the lower corner of Bhutan. However, as the atmosphere gains better visibility during this season, it could be an ideal time to embark on some of the trekking expeditions during the winters. Also, since winter is not the peak tourism season, visitors can easily avail discounts in hotel booking and other tourist activities.
Summer (June to August) – Good Time to Visit Punakha
Accompanied by occasional rain, summer could be a good season to visit Punakha as it is considered as an off season for tourism. Though temperature during the daytime can reach up to 32 degrees, you can still get indulged in various tourist activities. Nights usually gets cooler as temperature starts falling. If you plan a visit to Punakha during June to August, you can avail lucrative discounts and explore the region without hitting your pocket much.

Subscribe to us
Subscribe to our newsletter and stay updated

Request a call back
Our experts would love to create a package just for you!