Best Time to Visit Gangtey Valley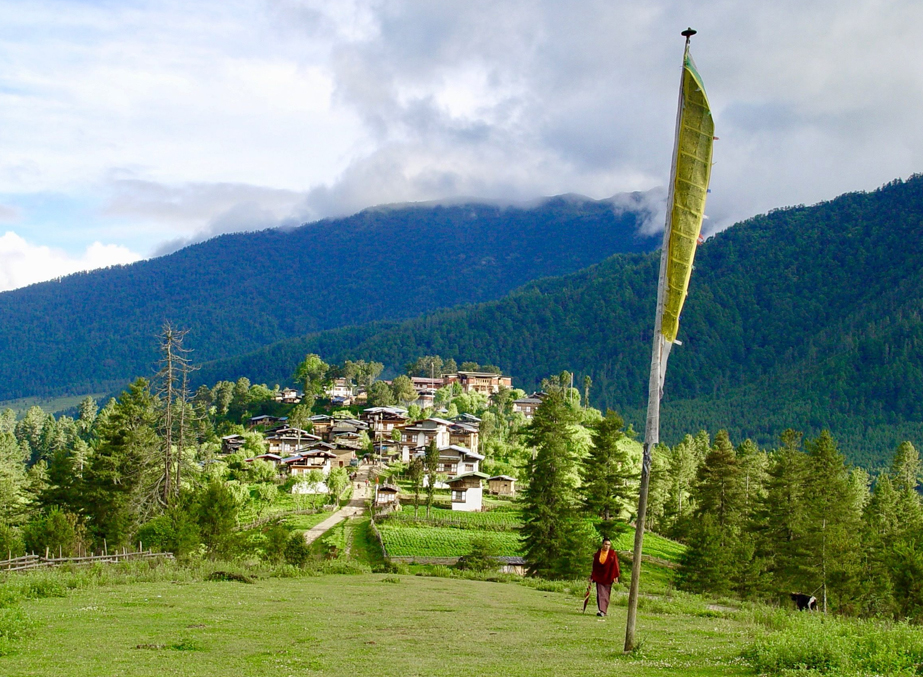 The glacial Gangtey Valley in Bhutan is an ultimate destination for the nature lovers. Also known as the Phobjikha Valley, this part of Bhutan is famed for its pristine beauty, astounding settings, religious importance, and lot more. A natural treasure trove, Gangtey Valley is also an ideal place to visit in Bhutan for those who seek solitude or a break from the humdrums of life.
However, for those planning a trip to this gorgeous valley, they must know the best time to visit Gangtey Valley. Over here, we will detail all the climatic conditions that prevails in Gangtey Valley or the Phobjikha Valley and list out the best time to visit the valley.
Early Winter (October to December): Best Time to Visit Gangtey Valley
If you are looking for the best time to visit Gangtey Valley, you must book your dates for the early winter season which usually falls during the months of October and December. During this period, the valley experiences a pleasant temperature; between 5-8 degrees. The day atmosphere remains very clear with maximum visibility which makes it ideal for sightseeing tours and excursion across the valley. On the other hand, though temperature during the night may fall down, it still makes for a pleasant experience.
Late Winter (December to February): Good Time to Visit Gangtey Valley
If you are a winter person who is inclined towards snowfall, you should stop searching for the best time to visit Phobjikha Valley and immediately plan your trip during the winters. This is the time when the entire valley welcomes the snow and gets shrouded with a thick snowy blanket. However, at times, snowfall may cause hindrance in manoeuvring around; you should pack your bags accordingly and take local assistance if you are not much acquainted with snowfall.
Summer (June to July): Good time to Visit Gangtey Valley
The months of June to July is also one of the ideal seasons to visit Gangtey Valley. With the advent of summer, the valley starts turning greener, look fresh and appear to be brighter than any other seasons. Even though this is the peak time for the mercury level to rise, you can expect a maximum of 22 degrees which can still be called as a pleasant temperature range for the visitors from mainland.

Subscribe to us
Subscribe to our newsletter and stay updated

Request a call back
Our experts would love to create a package just for you!