Bhutan In Winter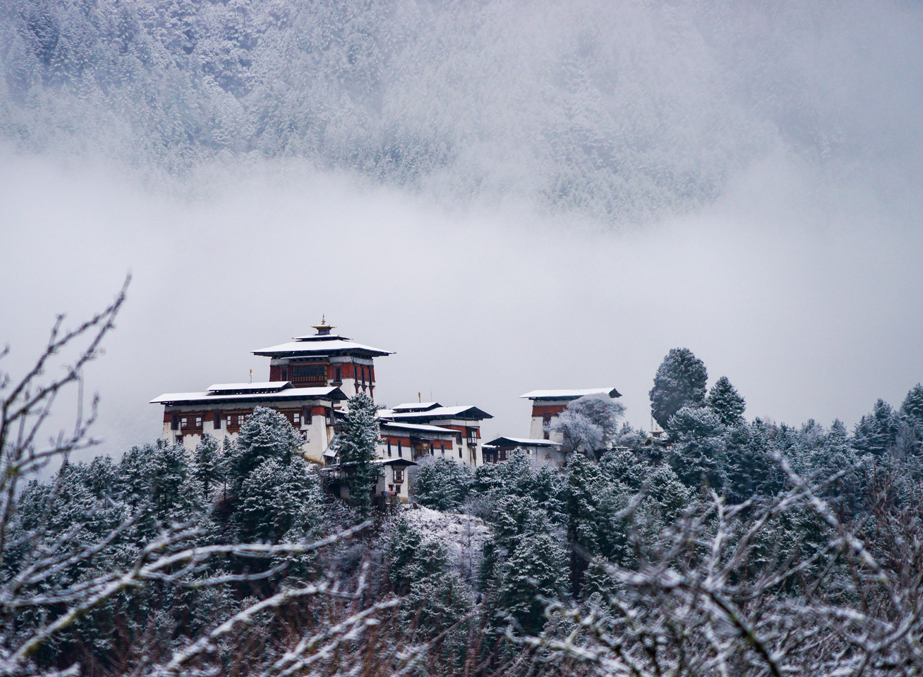 Are you a winter lover? Well, whether yes or no, if you happen to visit Bhutan during winters, you would surely fall in love with winters! A landlocked country in the lap of the mighty Eastern Himalayas, Bhutan or the 'Land of Thunder Dragons' experience a series of contrasting climatic as well as atmospheric changes during this season.
While the southern part of the country enjoys a moderate winter, the northern part of the country gets shrouded with thick layers of snow during winters. The atmosphere remains very clear offering magical views of the snow-capped Himalayan peaks making it an ideal time to go for sightseeing tours. Winter also welcomes a number of festivities all across the country while allowing visitors to have a glimpse of the local life from a close hand. Adding more, winter also attracts the rare Black-necked Cranes from Tibet.
Having said so much winter in Bhutan, let's have a look at some of the places and things to do that you should not miss out in Bhutan in winter.
Places to Visit in Bhutan in Winter:
Paro Valley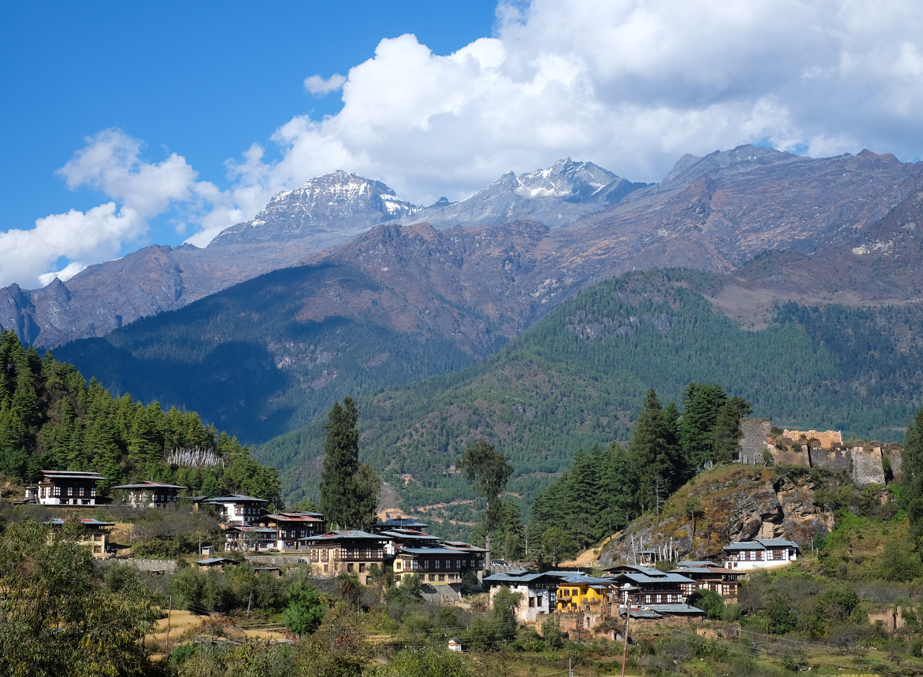 Seated 2,200m above the sea level, Paro Valley should be the first place to visit in Bhutan during winters! The reason, well, as winter takes the valley into its grip, the valley gets shrouded with a mystical blanket of snow and starts casting a magical spell on the visitors. With pearly snows all around, the entire valley turns into a magical bowl and bewitches the visitors to explore its new or magical outlook with all excitement and vigour.
Taktsang Lhakhang in Paro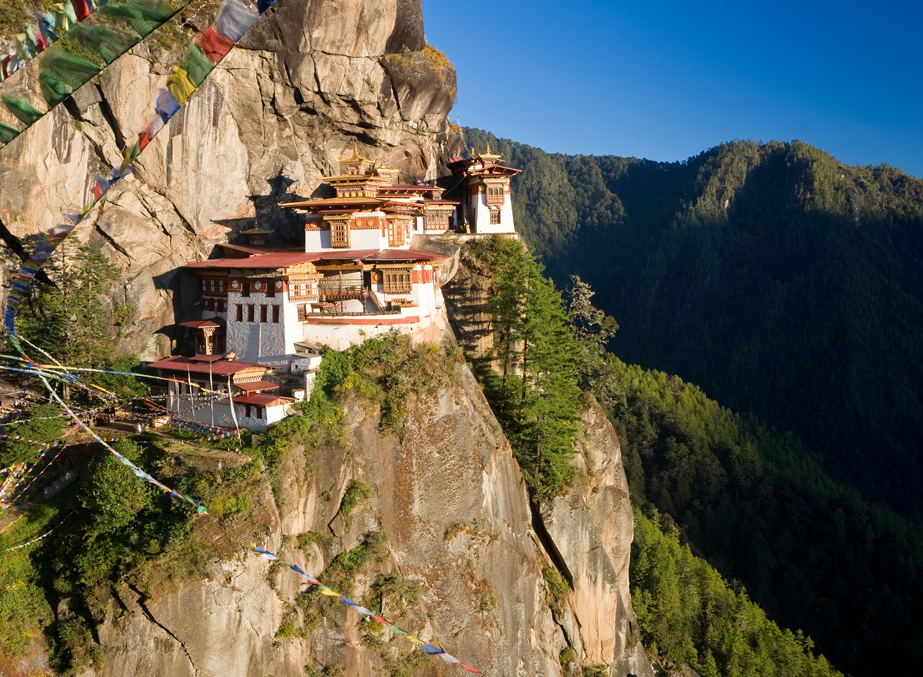 While visiting Paro Valley during winter, you should always make it a point to visit the much acclaimed or highly adored Taktsang Lhakhang or the 'Tiger's Nest Monastery'. Though visiting this pious monastery is no less than an exhilarating affair, hiking to it during winters has its own charm and thrill! Imagine ascending across a blanket of snow with towering peaks and mountains gazing at you; all you can expect here is quintessential moments that definitely needs to be captures!
Chelela Pass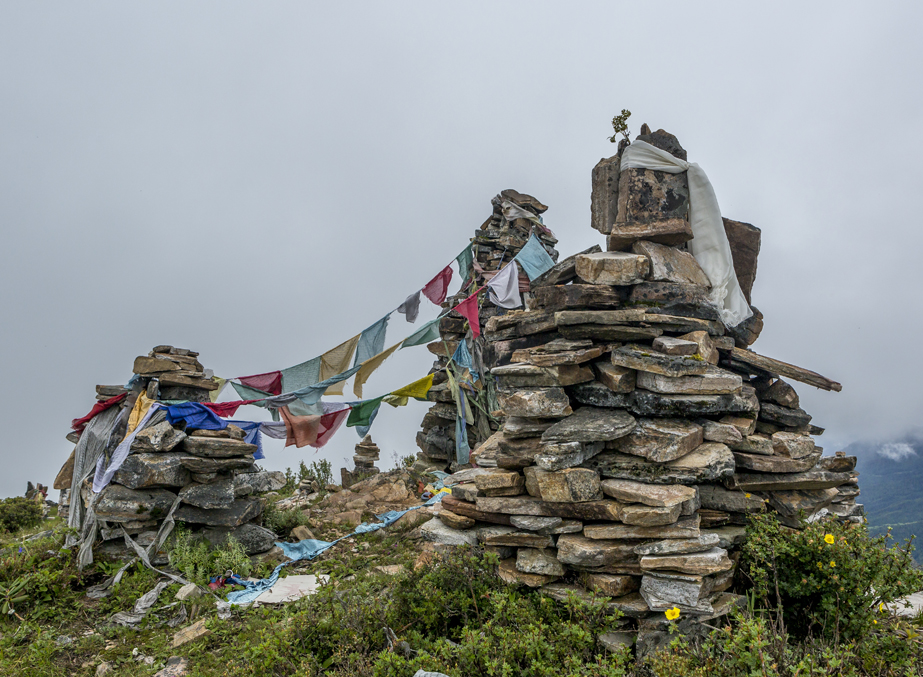 Well, this is one place that you cannot reach during the winters due to heavy snowfall. In fact, the pass remains mostly closed as winter welcomes heavy snowfall. However, being the highest motorable pass in Bhutan at an elevation of 3,988m, you can always hit the Bondey-Haa Highway to enjoy the panoramic views as the pass gets cossetted with thick layers of snow.
Thimphu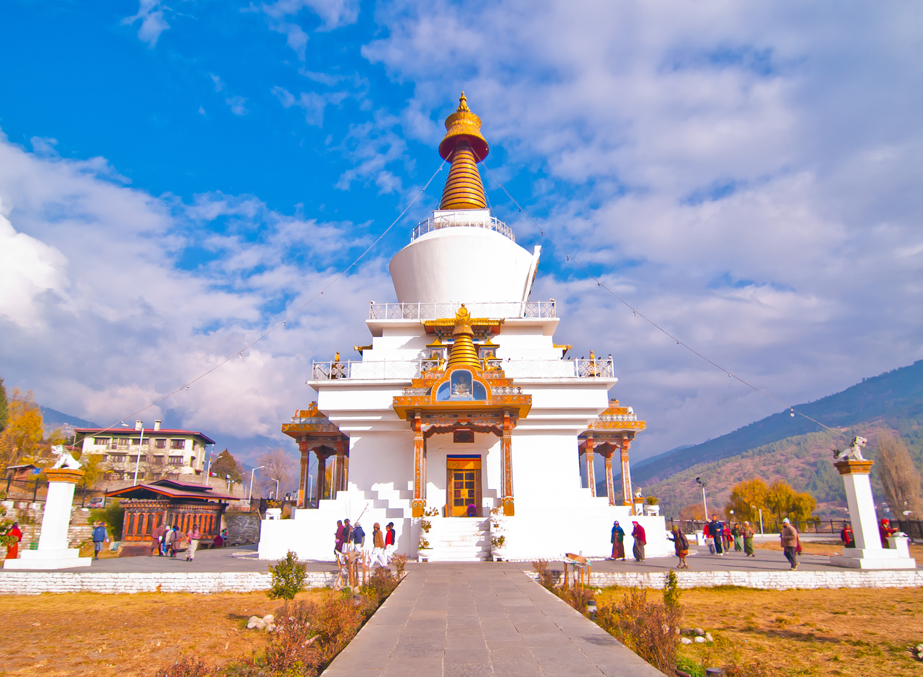 The capital city of Bhutan is also a wonderful place to be in during the winters. One of the highest places in Western Bhutan, Thimphu undergoes quite a dramatic change as winter brings down the temperature level to 10-12 degrees; nights can get more freezing. If you are a winter lover, you simply cannot resist the temptation of being in Thimphu during the winters.
Royal Manas National Park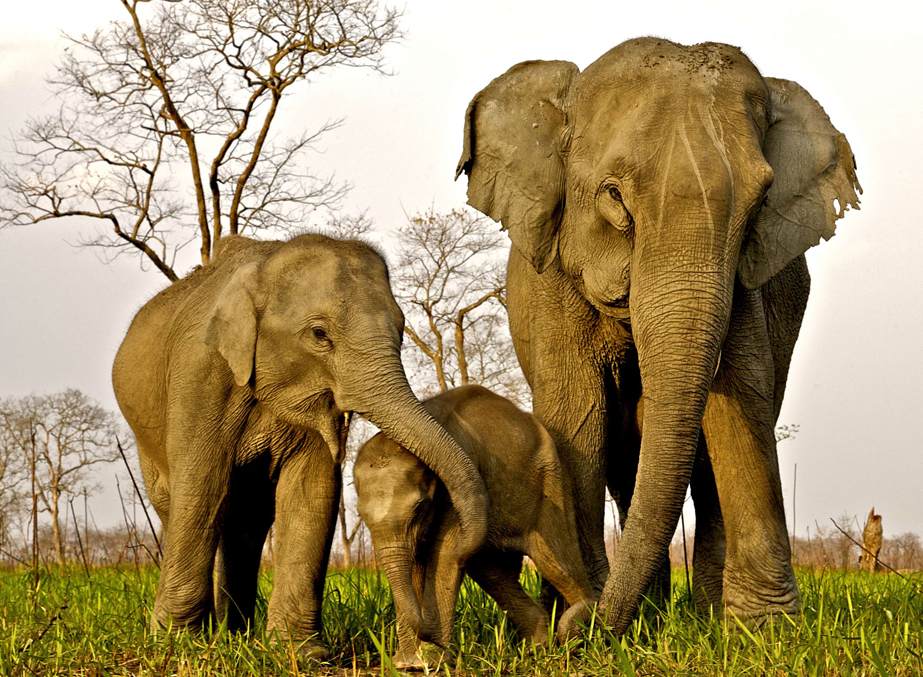 Winter in Bhutan is all about the charm of mist and magic! And to witness the most enchanting ways mists can tickle your sense or creates a magical spell around, you must visit the Royal Manas National Park. Home to some of the rare and endangered wildlife species, this park has a significant population of wild beasts, gigantic mammals, and other exotic species that are indigenous only to Bhutan. A wildlife safari during the early hours of winter not only gets you close to the jungle dwellers, but also offers you ample of opportunities to show your photography skills!
Phuentsholing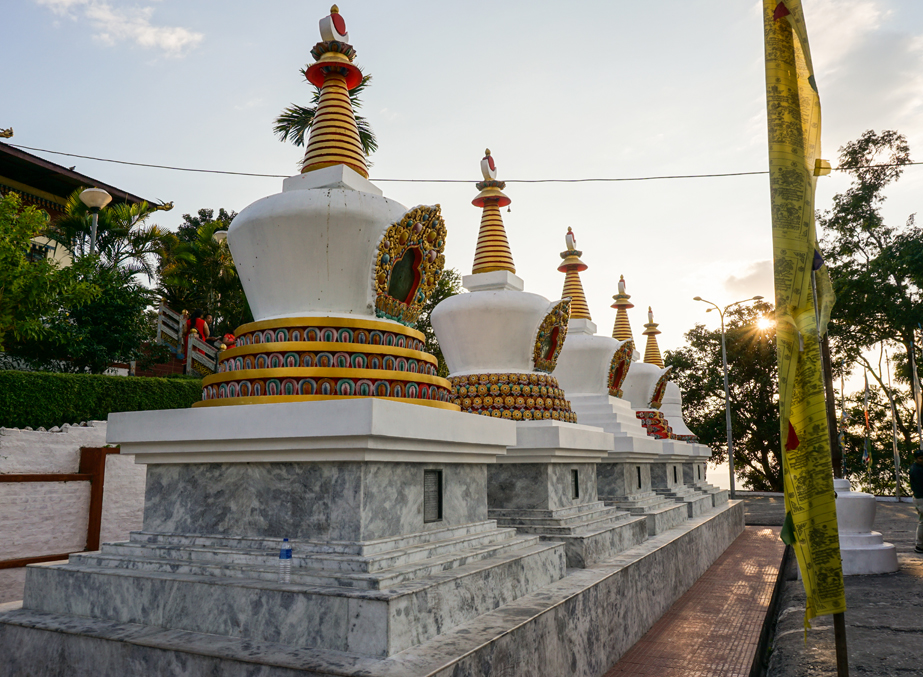 As already said, Bhutan's elevation range brings in a series of stark differences across places during winters. While some of the place welcomes heavy snowfall, others experience moderate temperature range. One among these places is Phuentsholing that enjoys a pleasant temperature range during winters. Owing to this, Phuentsholing becomes one of the most sought-after Bhutanese destinations to day picnics and outings during winters. Also, being close to India, this beautiful town is mostly visited by Indians during winter.
Dochula Pass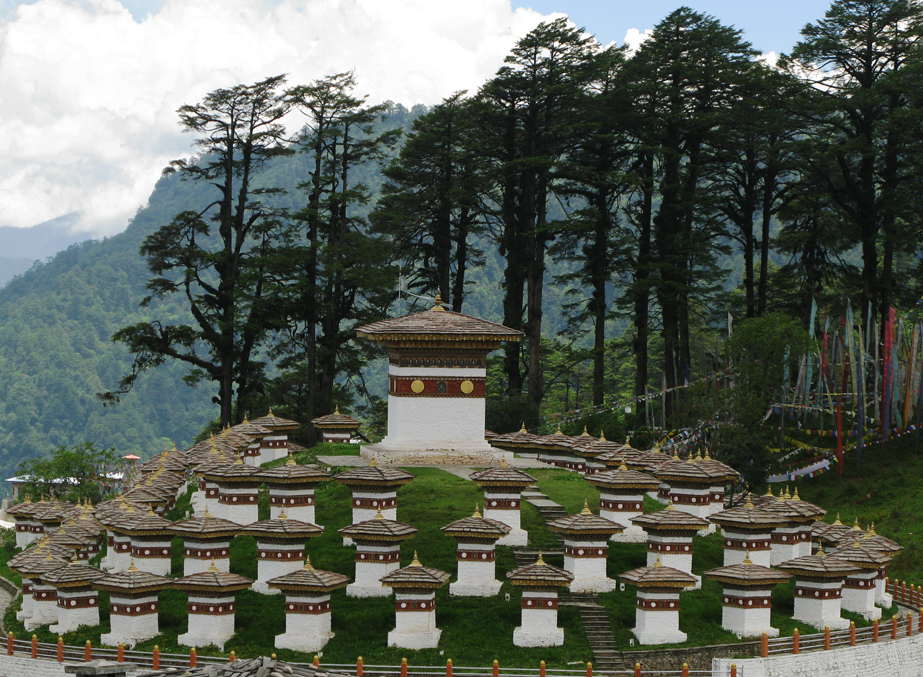 If you want to catch all the glories of Bhutan and its guarding mountains – the Eastern Himalayas, Dochula Pass is one place that you wouldn't wish to miss at any cost! Reaching an astounding height of 3,100m, this pass is the most befitting spot to enjoy some of the most enchanting views of the snow-capped Himalayas and other peaks like Jomolhari, MasanggangKangphugang, and others in Bhutan. Adding more, there are the 108 memorial chortens across this pass that would introduce you with the valorous martyrs of Bhutanese soil.
Gasa Hot Springs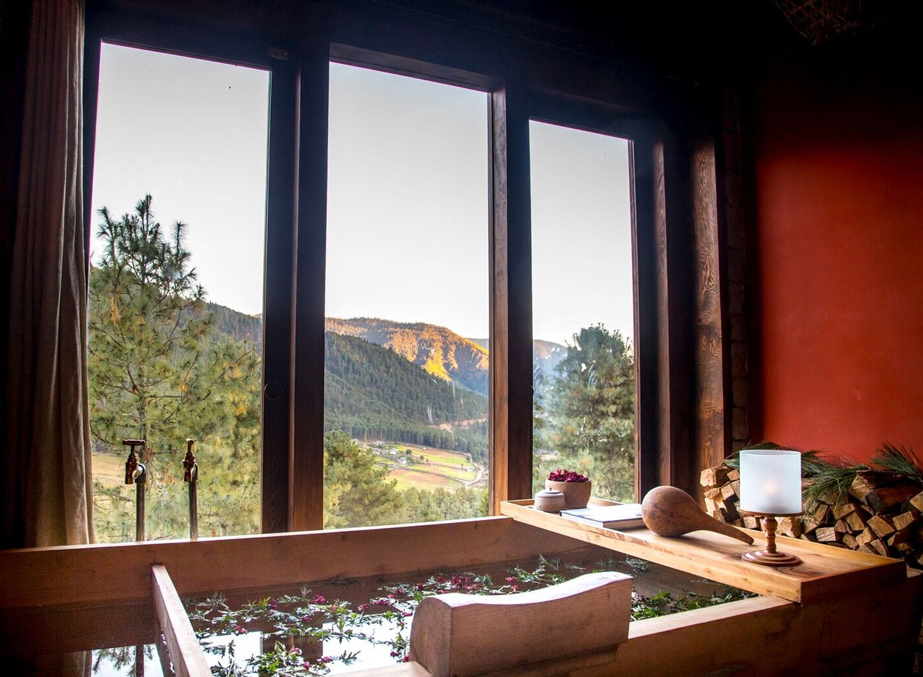 Hot springs are undoubtedly one of the best ways to stay warm during winters. And in case, you happen to be in the Land of Druks in winter, you should directly head towards the Gasa Hot Springs and shed off the crispiness of winter. To note here, along with keeping you warm, this hot spring would also help you cure from various ailments with its medicinal healing powers.
Punakha Dzong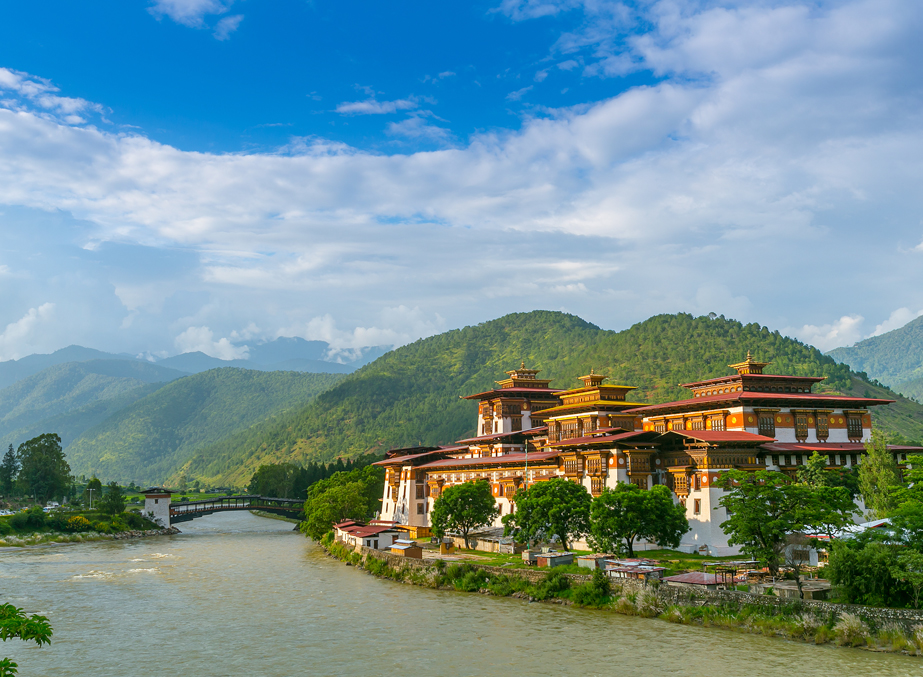 Situated at the confluence point of Mo Chhu and Po Chhu rivers, Punakha Dzong is surely one of the religious sites that you should not miss during the winters. Pertaining to its location, the monastery showcases a unique ambience; its miraculous beauty and religious significance gets blended with the crispiness of winter. The site also serves as an ideal destination to bring out the shutterbug in you!
Buddha Dordenma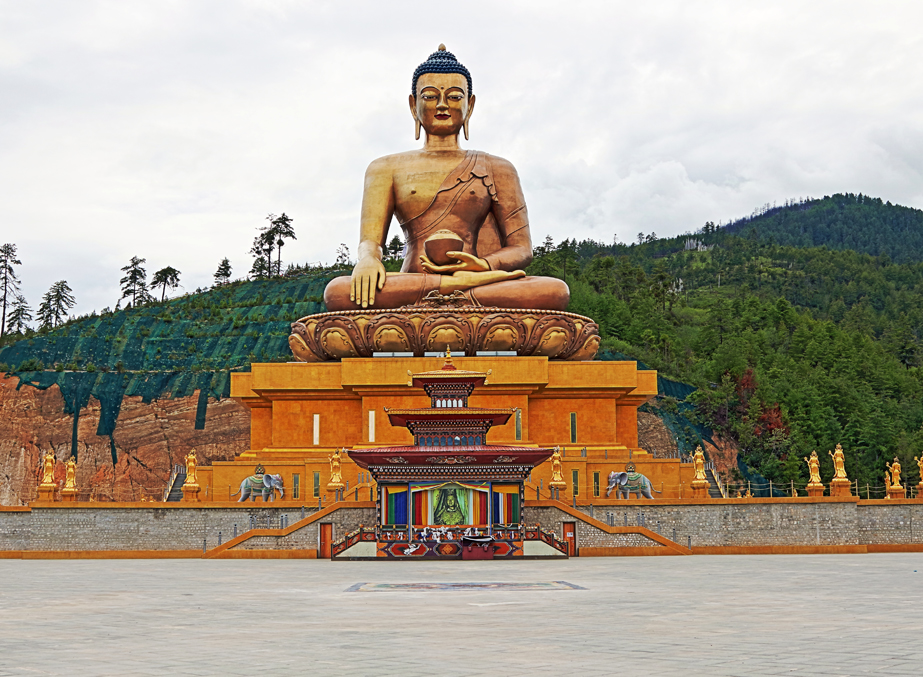 Probably the most esteemed landmarks in Bhutan, Buddha Dordenma is a remarkable spot to visit during the winters. A 51m tall statue of Lord Buddha, this shimmering stature often gets caressed with the low flying cloud during winters. Words would surely fall short to explain its beauty while the ambience invokes a true sense of happiness and enlightenment among the visitors.
Thing to Do in Bhutan in Winter:
Nabji Korphu Trek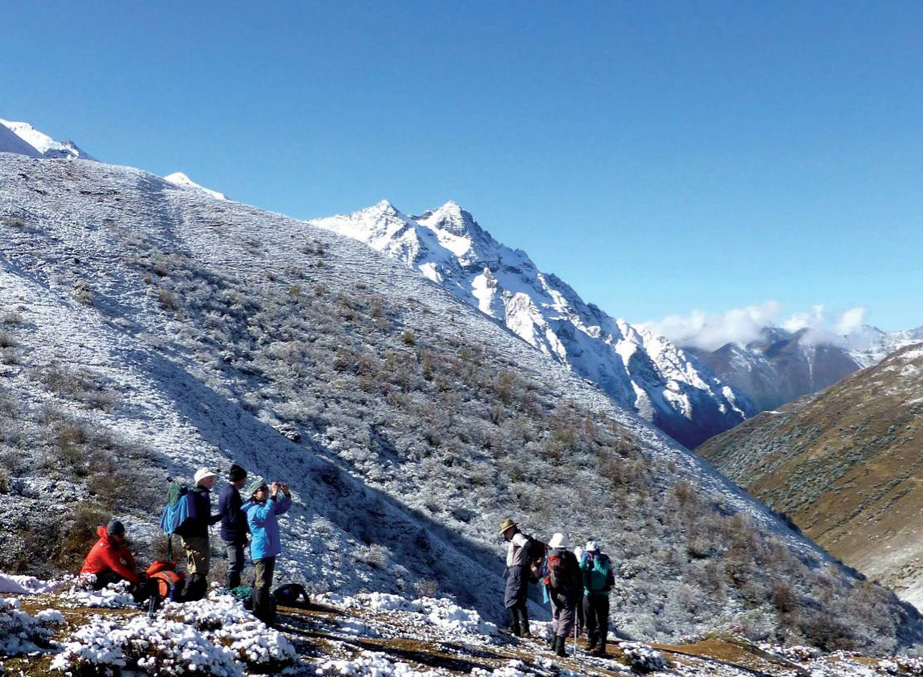 Rated as one of the best lower altitude treks in Bhutan, Nabji Korphu Trek is a must for all. Whether you want to explore the untouched beauty of Bhutan's low altitude region or pump in some adrenalines, this trek in Trongsa will keep the fun and excitement alive until completed. Taking the trekkers to a maximum height of 2,000m, it is also a good to start trek for beginners. Participating in this trek during January would allow you to enjoy some of the local festivals and spend pleasant time with the locals for sure.
Trek to Tiger's Nest Monastery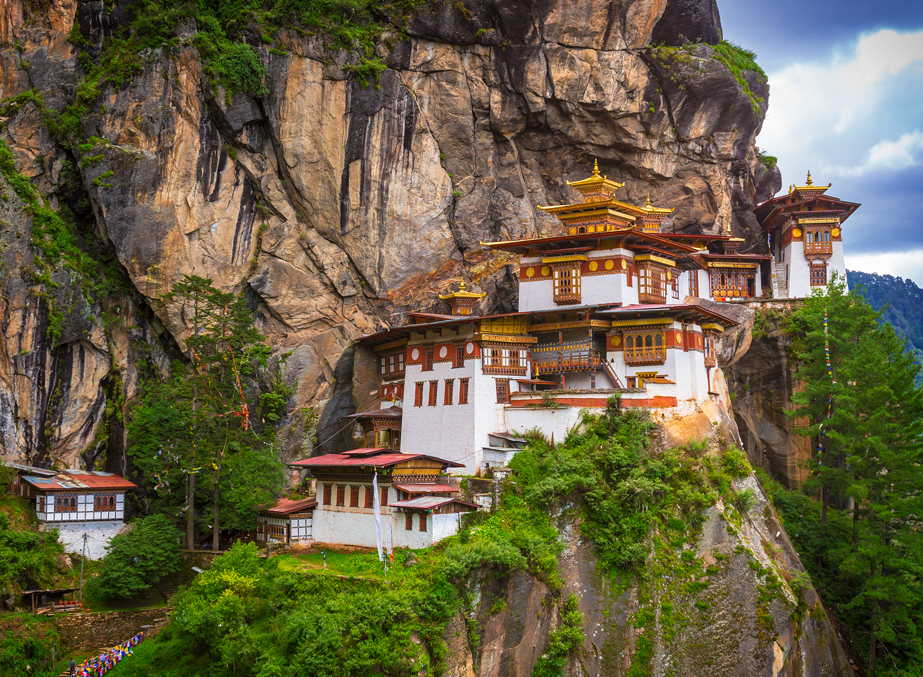 Visiting the Tiger's Nest Monastery is a dream come true experience for most of the visitors to Bhutan! For those, who want to experience the best of this devout monastery, they should visit the monastery during the winters. Accessible through a short trek, visitors get to experience a mix of experience owing to the mix of terrains and slopes in this trail.
Jigme Dorji National Park Trekking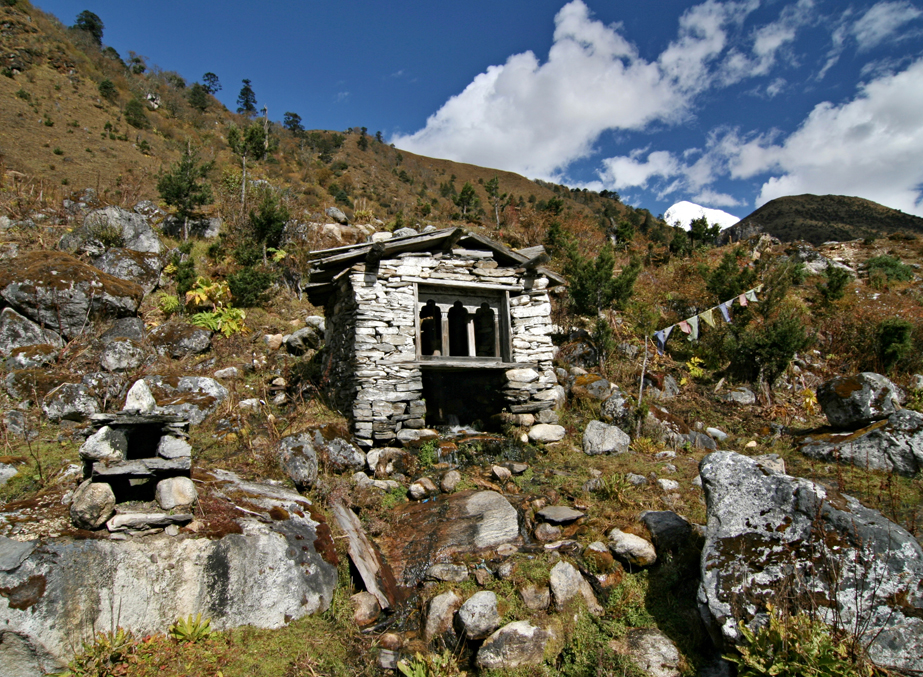 How about a trek in one of the most hotspot in Bhutan? Sounds exciting, right? The Jigme Dorji National Park in Bhutan is an acclaimed destination for trekking. Known to a trekkers' paradise, trekking here takes the trekkers through a mix of terrains, gentle as well as exhilarating slopes, patches of wild flowers, rhododendrons, exotic orchids, and lot more.
Village Tours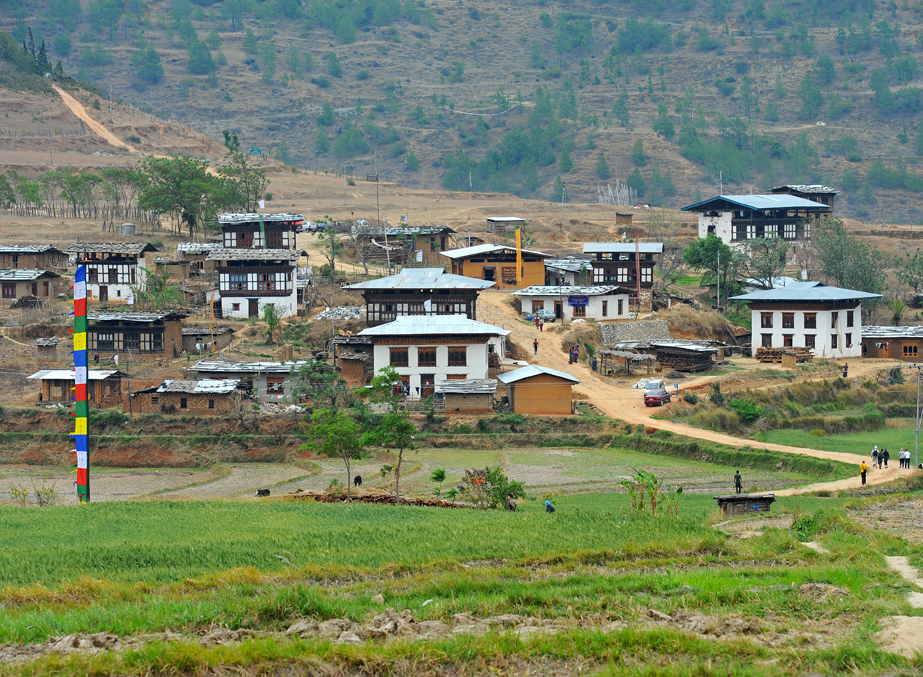 Winter is also an ideal time to embark on village tours in Bhutan. This is the time of the year, when time almost stands still and fills in the villages with all the hues of winters. Local market and assembly points hosts overwhelming crowd, and locals can be found engrossed in local shopping with full vigour and gusto.
Enjoy Local Festivals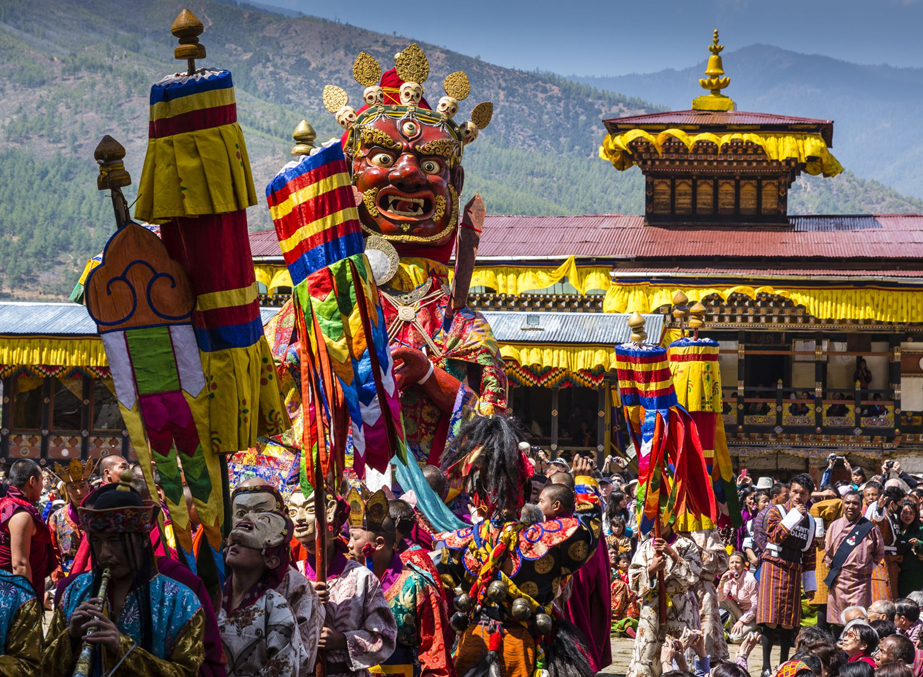 Come winter, Bhutan turns into a pot of festivities; no matter which part of the country you are in, you will always get to be a part of the local celebrations. Dochula Tsechu (in December) and the Trashigang Tsechu at Trashigang Monastery are two of the most widely enjoyed local festivals in Bhutan in winter. Other celebrations include Mongar Tsechu, Khaling Tsechu, and Bumthang Tsechu.
River Rafting in Mo Chhu River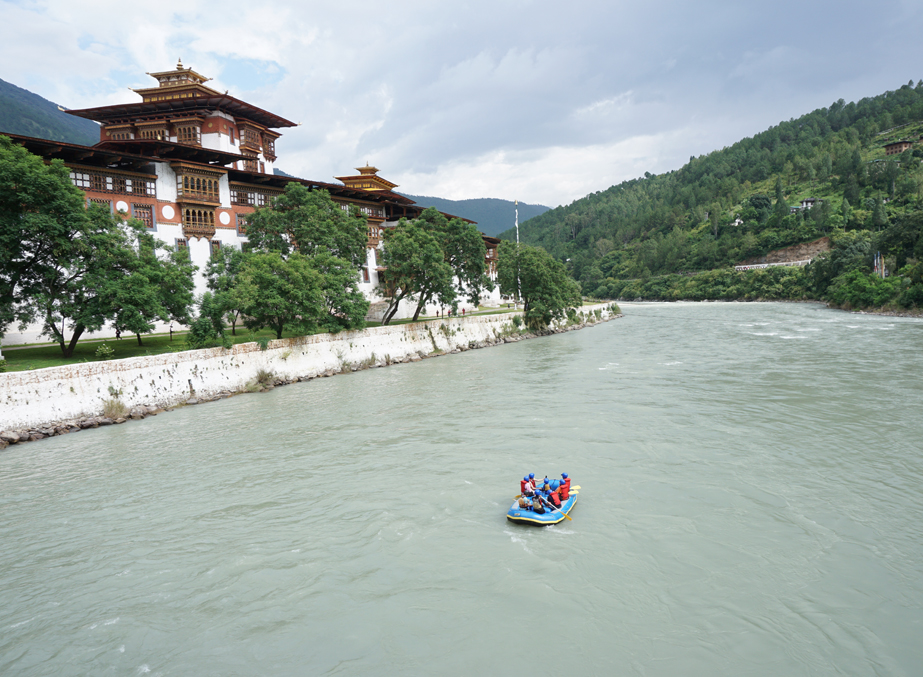 River rafting is another best way to pump in some adrenaline. And if in Bhutan during the winters, adventure or thrill seekers should not miss out rafting in Mo Chhu River. Offering rapids of various grades, Mo Chhu River is an ideal option for both beginners as well as expert rafters. Winter is surely the best time to hit on the rafts as the season offers great views of the nearby valleys, snow-kissed mountain peaks, and other natural marvels.

Subscribe to us
Subscribe to our newsletter and stay updated

Request a call back
Our experts would love to create a package just for you!